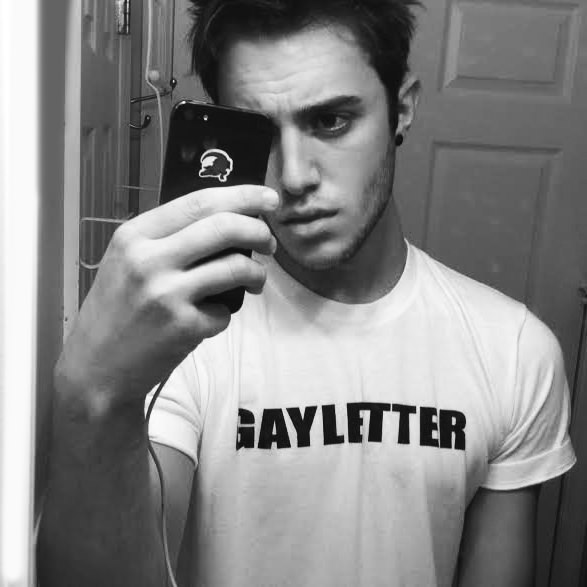 Selfies by Paul
Hi, Paul
Paul was born and raised in Oakdale, Long Island — he's a senior in High School. He's so far the youngest of our selfie boys but he's already dating and all of that, sweet right? Paul is not a virgin, he even dated a few girls to experiment, but never had sex with them, so that makes him a gold star gay. He found out that he was gay when he was 15 and that's when he told his parents — he couldn't deny his attraction to Zayn Malick any longer. Shortly after that he meet his first boyfriend. He's now single.
He's hoping to become an english teacher when he "grows up." His favorite part of his body is his butt "it's nice lol" and in other guys he love arms. His idea of a perfect date "would be going to a coffee shop and walking around NYC." He told me he prefers dating guys that are a few years older than him. "I like spanish guys. brown hair, brown eyes…I don't like blondes or light eyes at all." Interracial! His only beauty routine is dealing with his hair, which takes him a lot of time to get right, "some product, blow dry and hair spray." He hates working out, "I go sometimes," he prefers sleeping, it's one of the things that makes him the happiest. I don't blame him going to the gym can get boring.
We asked Paul to take a few selfies wearing our GAYLETTER t-shirt — here's what he came up with.