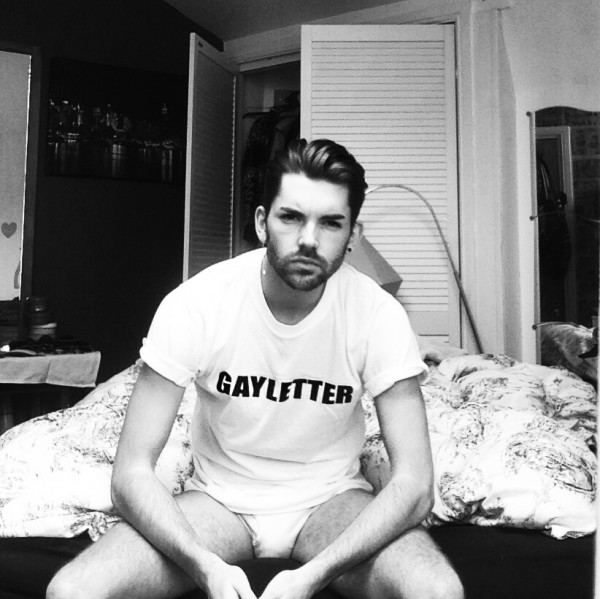 SELFIES BY TOM
Hi, Tom
Tom is a 24 year old boy who was born in Surrey, England but now lives in London with his boyfriend and another bandmate. Yes, he's a band boy! He studied dance, music and drama. Tom keeps himself very busy and has already accomplished lots of cool things: "I have toured the world twice with Matthew Bourne's Swan Lake

, I played the principle role of The Young Prince, I performed on Broadway, I am now in a band called 'Plastic' and we were on the UK X Factor last year." He describes his band's music as a "electro-pop-hip-hop fusion,"  they have a few videos on Youtube and a single called '90s' that you can get through iTunes.
Tom is really into fashion, he even has his own fashion blog. His fav part of his body are his eyes, "I think eyes on anyone are fascinating, they always tell the truth…" We noticed that his hair always looks good, he told us that it doesn't take him too long to do it, but he uses the help of some hair products. "I use label.m matt paste, label.m resurrection dust and label.m sea salt spray by Toni & Guy…The dust is my life saviour." 
When it's time for him to go to bed he wears nothing but Chanel No.5, "In the words of Marylin Monroe…" He shares his bed with his boyfriend (lucky him).
Tom took some selfies for us in his bedroom and his kitchen wearing our GAYLETTER t-shirt. He looks very sexy, don't you just want to cuddle him?