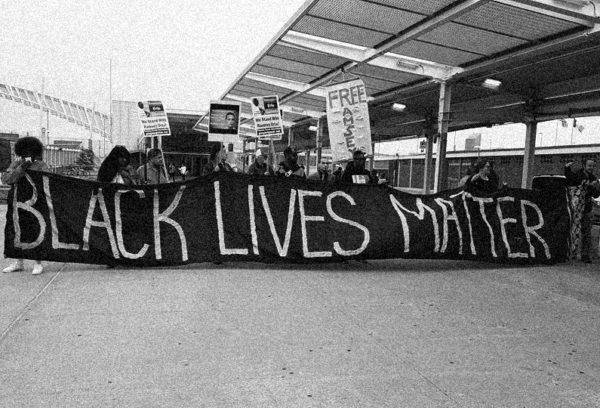 image via Facebook
#J20 Art Strike and the Black, Brown, & Indigenous Mobilize Against White Nationalism
Between queen Meryl Streep's speech at the Globes and the laughable scramble for a performer with any name recognition to perform at the inauguration, there's little mystery as to how our nation's artists feel about Trump. It's still powerful, though, to learn about the #J20 Art Strike, which is an "invitation to cultural institutions" to partake in "An Act of Noncompliance on Inauguration Day." They are calling for "No Work, No School, No Business" so that everyone has the chance to "Hit the streets. Bring your friends. Fight back."
You can check out the huge list of artists and critics in support of this action here, and it all makes perfect sense, as the livelihoods of creatives and creators rarely fare well beneath fascist regimes or a cultural climate saturated with bigotry. These artists consider "Art Strike to be one tactic among others to combat the normalization of Trumpism — a toxic mix of white supremacy, misogyny, xenophobia, militarism, and oligarchic rule." Word. Nothing to add there.
A favorite of ours, Printed Matter, reached out to express their participation in the #J20 Art Strike. They also let us know about the Black, Brown, & Indigenous Mobilize Against White Nationalism #J20 march, which will begin on Jan. 20th at 11:00AM at the Harriet Tubman Memorial, a fitting and chilling location for such an action. More info is on the event page here, where you can check out their plans and demands, along with more details about the Why Accountability campaign and ways to further advocate for Black, Brown, & Indigenous people.
FREE, 11:00AM, HARRIET TUBMAN MEMORIAL, 235 ST. NICHOLAS AVE. NY, NY.