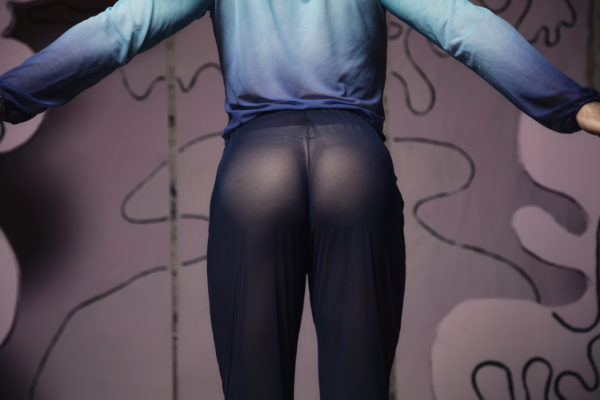 PHOTOGRAPHY BY M. SHARKEY
JACK FERVER'S EVERYTHING IS IMAGINABLE
An interdisciplinary performance by five queer dancers
The super talented and hilarious queen, Jack Ferver, sent us an email about the latest show he wrote, choreographed, and stars in, 'Everything is Imaginable' saying: "I interviewed James Whiteside, Lloyd Knight, Garen Scribner, and Reid Bartelme about the first name that came to mind when I said "childhood icon." Respectively, they were Judy Garland, Martha Graham, Brian Boitano, and My Little Pony. Mine was Catwoman (Michelle Pfeiffer's)." It sounded like something I needed to see in person. The interdisciplinary performance starts with five queer dancers performing solos under a set composed of 4 columns and a chandelier by Jeremy Jacob.
It opened with ABT principal, James Whiteside, wearing a lovely shimmering dress, tap dancing and lip synching to Judy Garland's rendition of "I Happen to Like New York." Right from the beginning, he made sure to set the tone to 'gay.' This was followed by an elegant, classic Graham performance by Lloyd Knight (Principal Dancer for The Martha Graham Dance Company); Garen Scribner (a former member of San Francisco Ballet) skating to the of sounds of blades on ice, sliding his feet around while making campy faces; and Reid Bartelme (dancer and fantastic costume designer) is seen tossing a pink mane, embodying My Little Pony. A group number set to throbbing club music had the crowd nearly cheering into the end of the first half.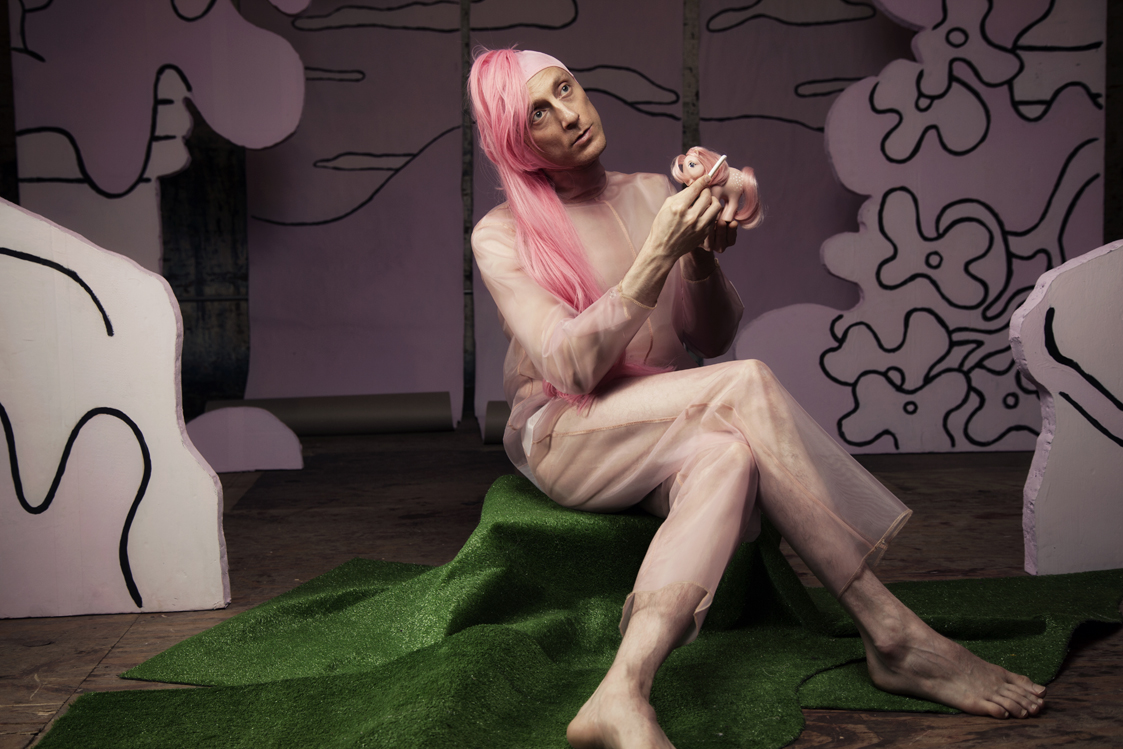 Reid Bartelme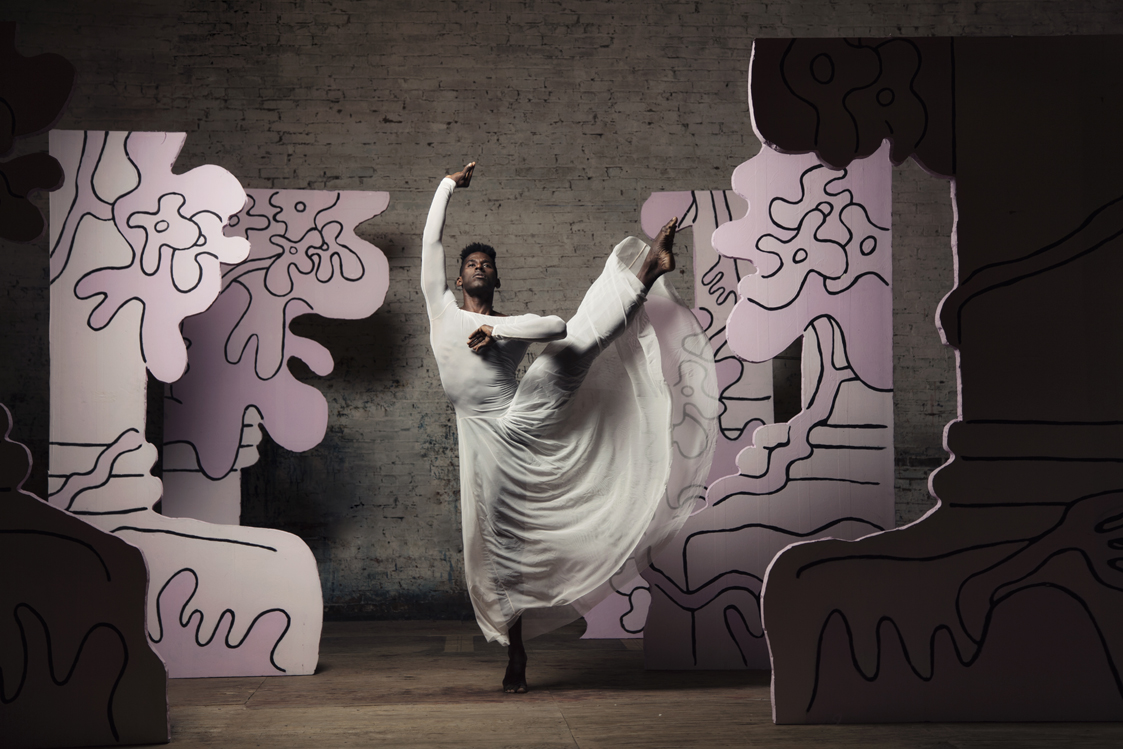 Lloyd Knight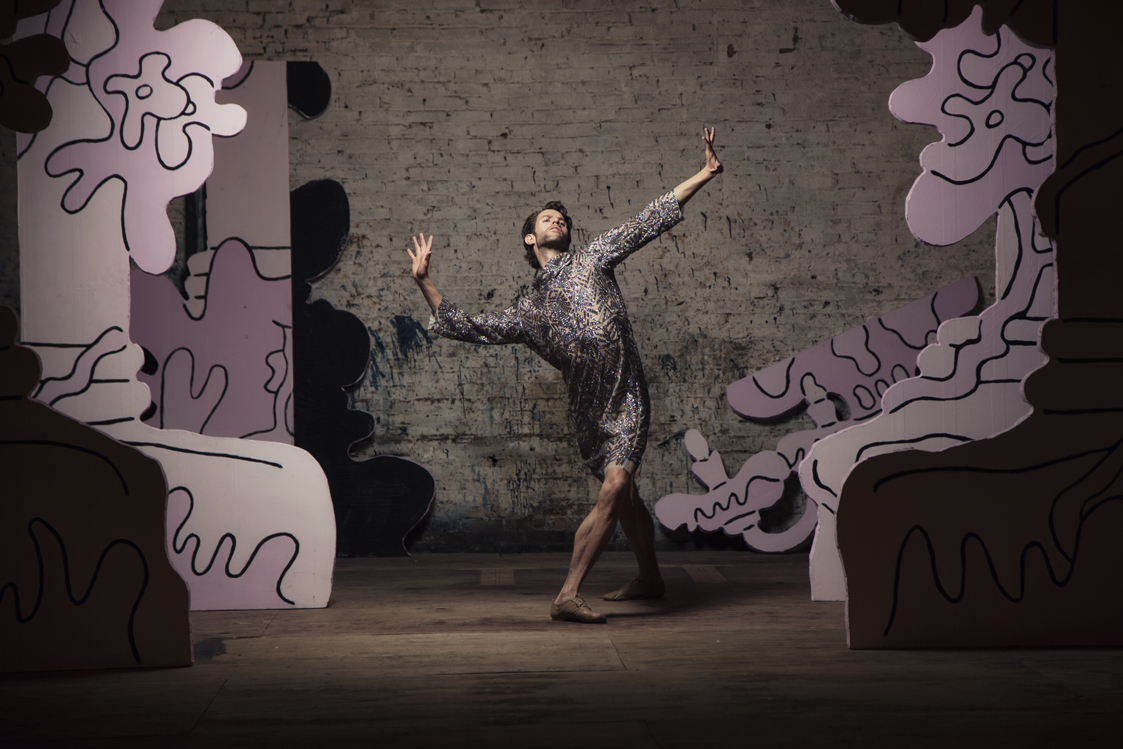 James Whiteside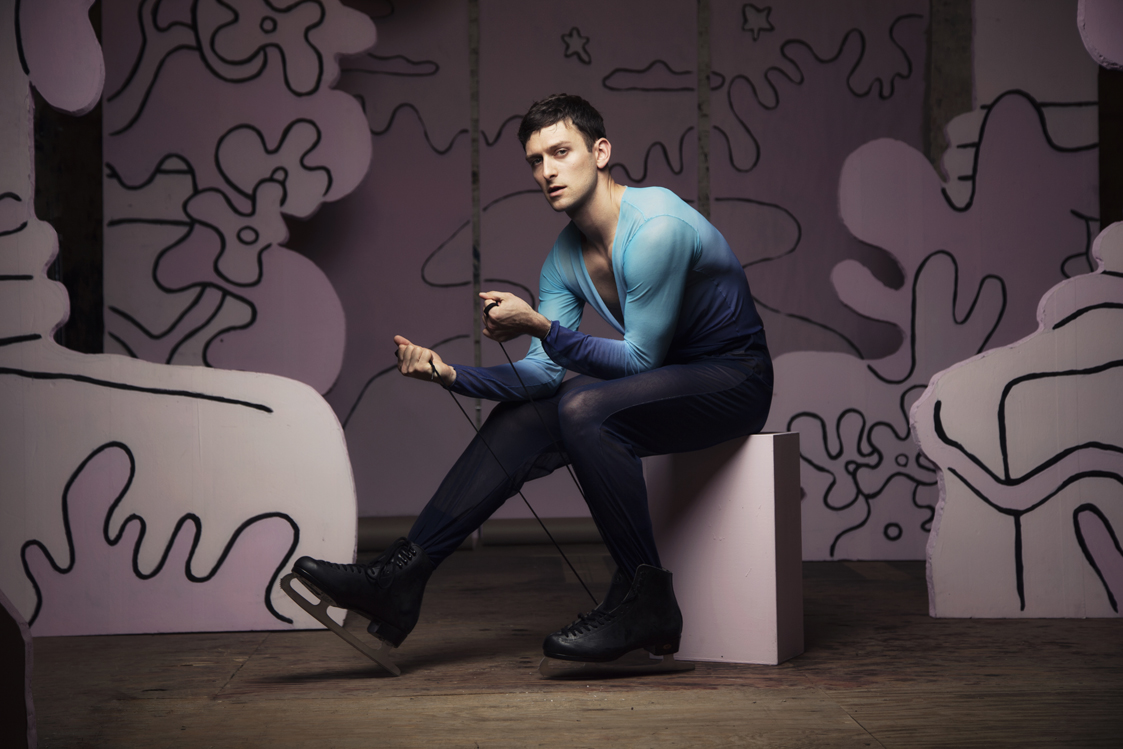 Garen Scribner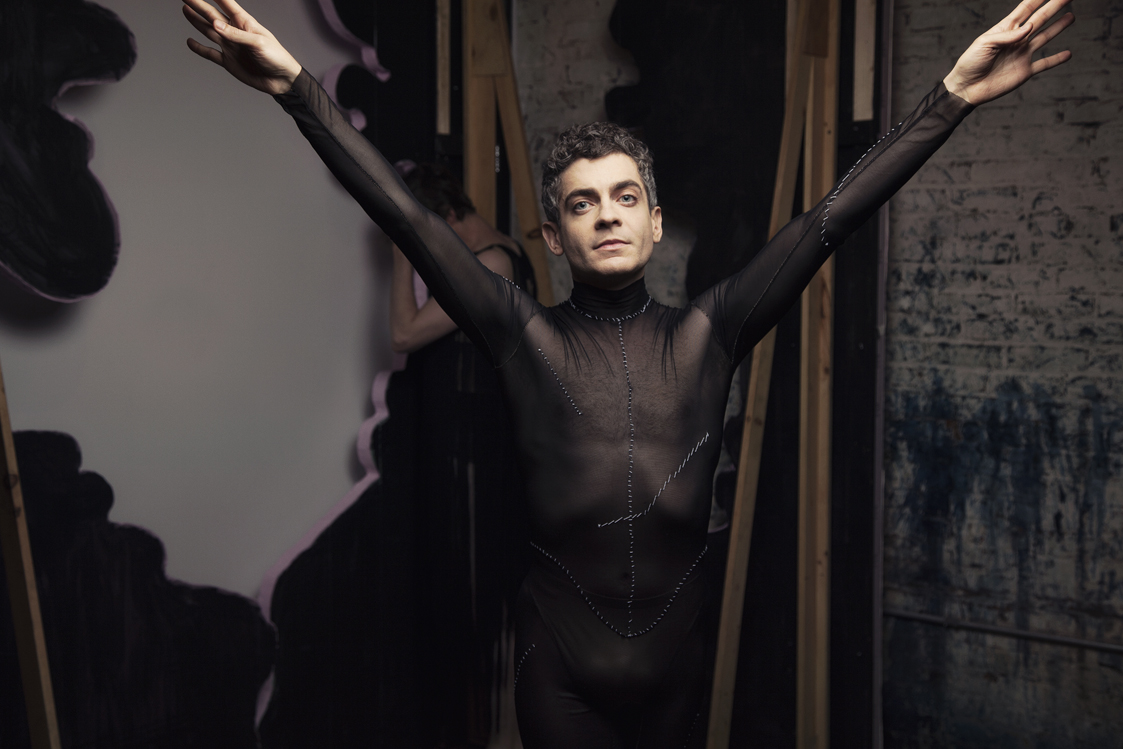 Jack Ferver
During the intermission, I saw Christeene (as Paul Soileau) and they raved over the costumes – fringy dresses and sexy, sheer bodysuits – a collection designed for the show by Bartelme and Harriet Jung. In the second act, we see Jack Ferver looking down at a shrunken version of the set from the first act. He stands before it, contemplating the effort put into preparing and recovering from a series of dance related injuries. His comedic monologue goes very dark quite quickly; he has an inappropriate type of humor. And that's the easiest way to make me laugh. I could list off witty quotes from him in the dozens, but better to hear them from his own lips (on a mic, while dancing). Go see those queens, the show is running through January 12.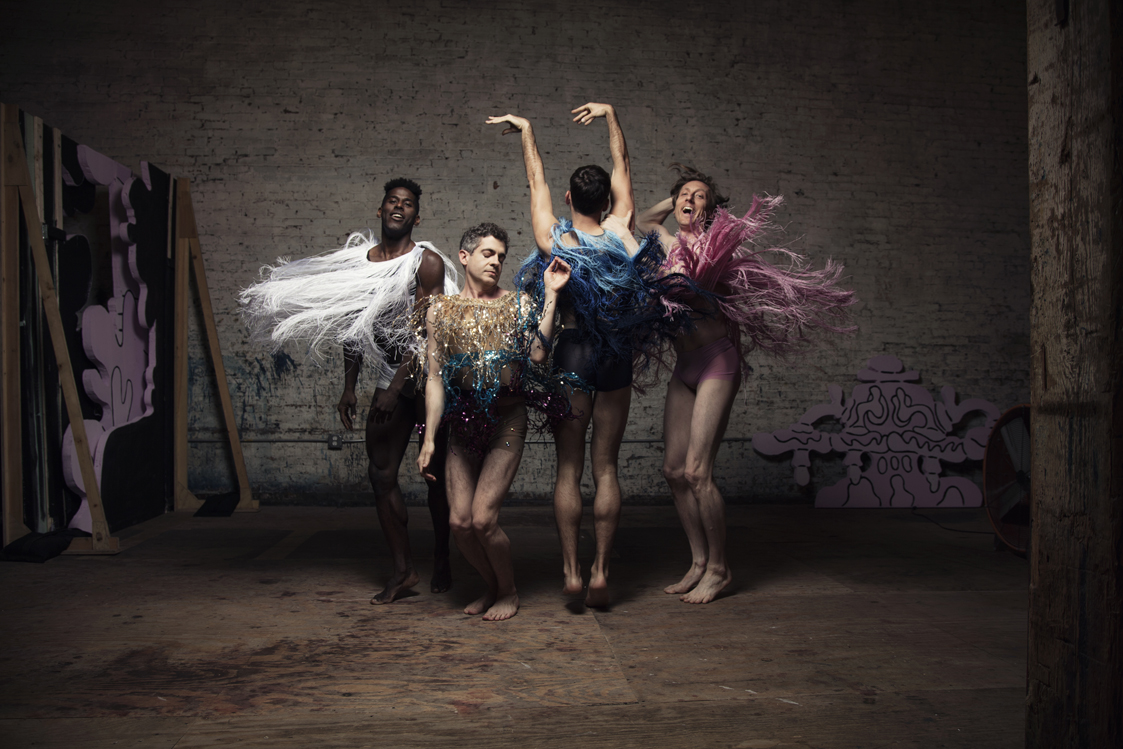 TICKETS $25, 8:00PM, NEW YORK LIVE ARTS, 219 W 19th St, NEW YORK, NY.