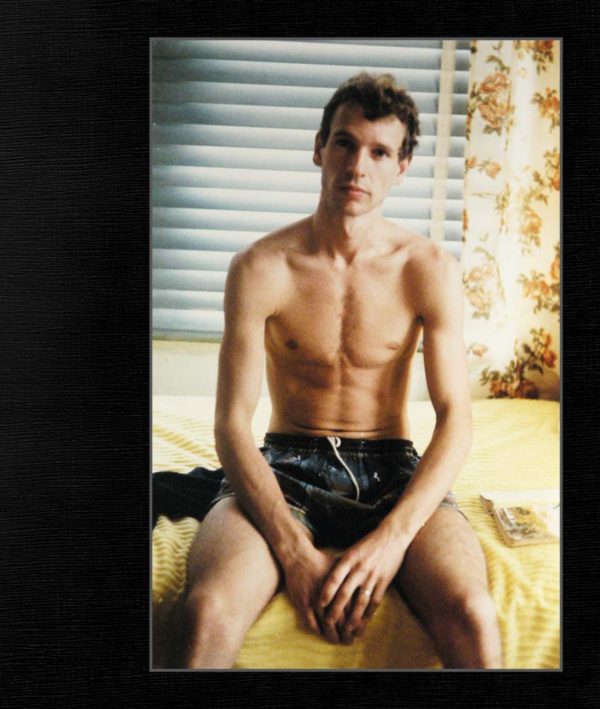 PHOTOGRAPHY BY JACK PIERSON
JACK PIERSON'S THE HUNGRY YEARS
The first exposure I ever had to Jack Pierson and his photography was GAYLETTER Issue 1. His photo on the cover was striking but in a most subtle way. The moment he caught on Eli's face is once that I find myself falling into. So when I walked into the GL office and saw Pierson's new photo book The Hungry Years on our cute wooden slatted coffee table, I knew I'd have to take a look.
The book's press release is actually beautifully written so I'll relay it to you gorgeous readers. "The Hungry Years collects the early photographs of Jack Pierson, taken throughout the 1980s — photographs that have increasingly captured the attention of the art world since they were first editioned in 1990."
"Informed in part by his artistic emergence in the era of AIDS, Pierson's work is moored by melancholy and introspection, yet his images are often buoyed by a celebratory aura of homoeroticism, seduction and glamour. Sometimes infused with a sly sense of humor, Pierson's work is inherently autobiographical; often using his friends as models and referencing traditional Americana motifs, his bright yet distanced imagery reveals the undercurrents of the uncanny in the quotidian. Fueled by the poignancy of emotional experience and by the sensations of memory, obsession and absence, Pierson's subject is ultimately, as he states, 'hope.'"
The book itself is about 100 pages with luscious full-color images on every other page. It's minimally designed, which focuses the reader on the images themselves; the presentation of the photos is secondary — perhaps even tertiary. There's also a somewhat turbid stream-of-consciousness introduction by Eileen Myles at the beginning.
If you are a fan of Jack Pierson, you would probably love this book. If you don't already know Pierson, you may still love this book based on its vintage aesthetics alone, but it's important to note that The Hungry Years is not a representative portfolio; rather it's a collection of work from a specific point in Pierson's life and art.
Below are some images from the book for you to check out. It comes out in October, but if you're already hungry, pre-orders are open.