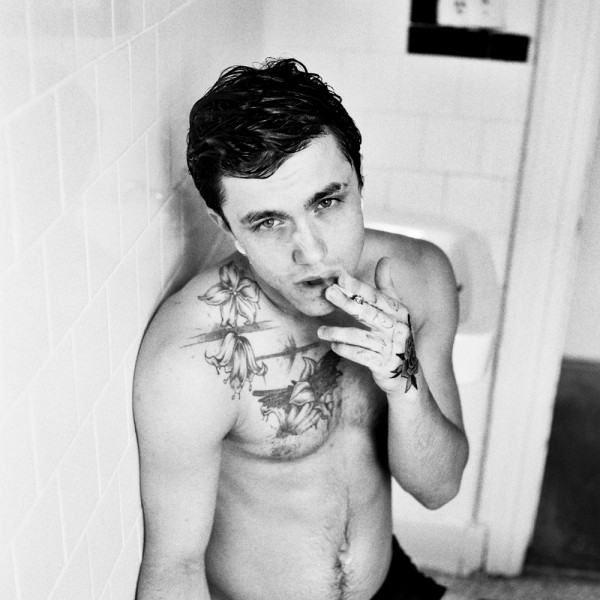 PHOTOGRAPHY BY DANIEL MOSS
Jake Bass is a Bad Ass
The 22-year-old Porn Star is about to get high
Cocky Boys' model Jake Bass got very comfortable with us after having a cup of coffee, smoking a joint and taking a bath. We had a nice chat about everything from fucking girls, to being in love, to modeling for Givenchy. Jake gives great answers, we can see why this boy is so popular.
How old are you? 22, my birthday was the 22 of February, so this is my year.
When was the first time you had sex? I was 16 years old. It was a mess with my first girlfriend.
Why did you decide to do porn? I didn't decide.. It just happened, I hope no one honestly wishes to do this work. Some people need to do it, but I don't think they want to do it. I don't know how to explain it.

Why do you say that? Isn't fucking fun? I don't think so, I mean I love the life I live now don't get me wrong, but like anything good, it ends…You're only as relevant as what you sell, technically. And I lucked out becuase for some reason I must give off a Teen Idol vibe and my following is immense for the little time I've been doing this, and it's only growing and believe it or not, most of my fans are girls, moms, school teachers, haha
How did you come up with your Porn Star name Jake Bass? My real name is French and American's butcher it when they say it, I simply liked the name Jake, and its a username I would kept on whatever game I would play, or character I would make up for whatever RPG video game or even DND when I was a lot younger, and Bass .. its gonna sound really gay but one of my last girlfriends she would read those Gossip Girl books, before they made it into a TV show, and she'd always say I was like Chuck Bass and I read a few and I ended up loving the character..!

How did you get to work with CockyBoys? I was approached by Jake Jaxson (the owner of CockyBoys). I've been with them (exclusively) ever since. 
I asked Jake, Why me? He said: "Cause your more than just a body." We have been constantly pushing boundaries and redefining porn ever since.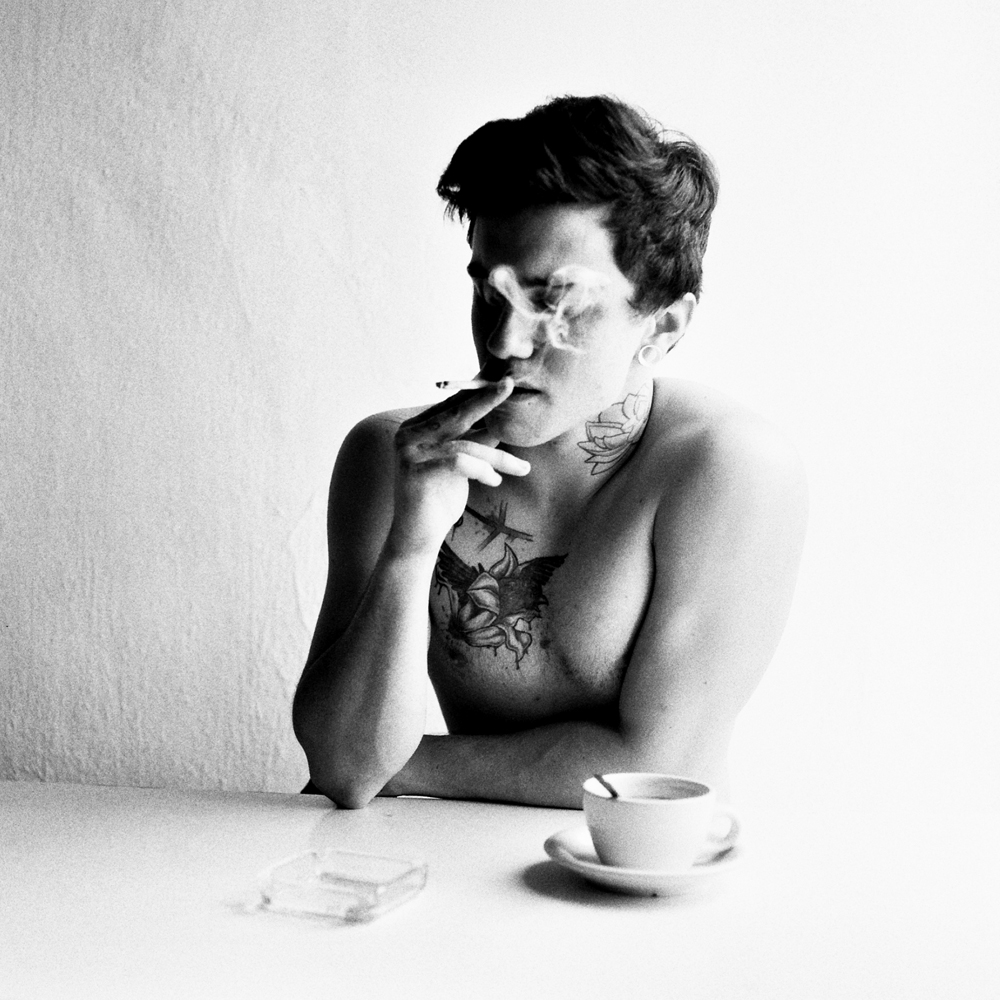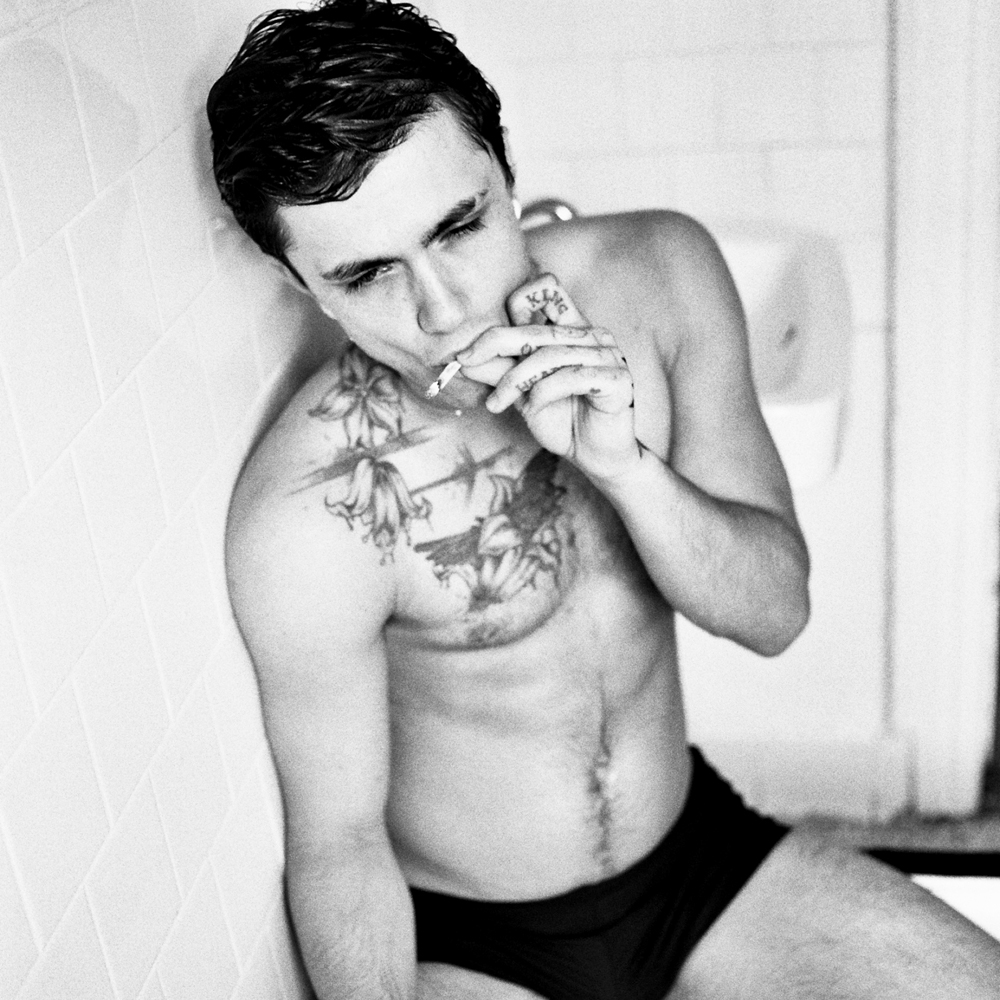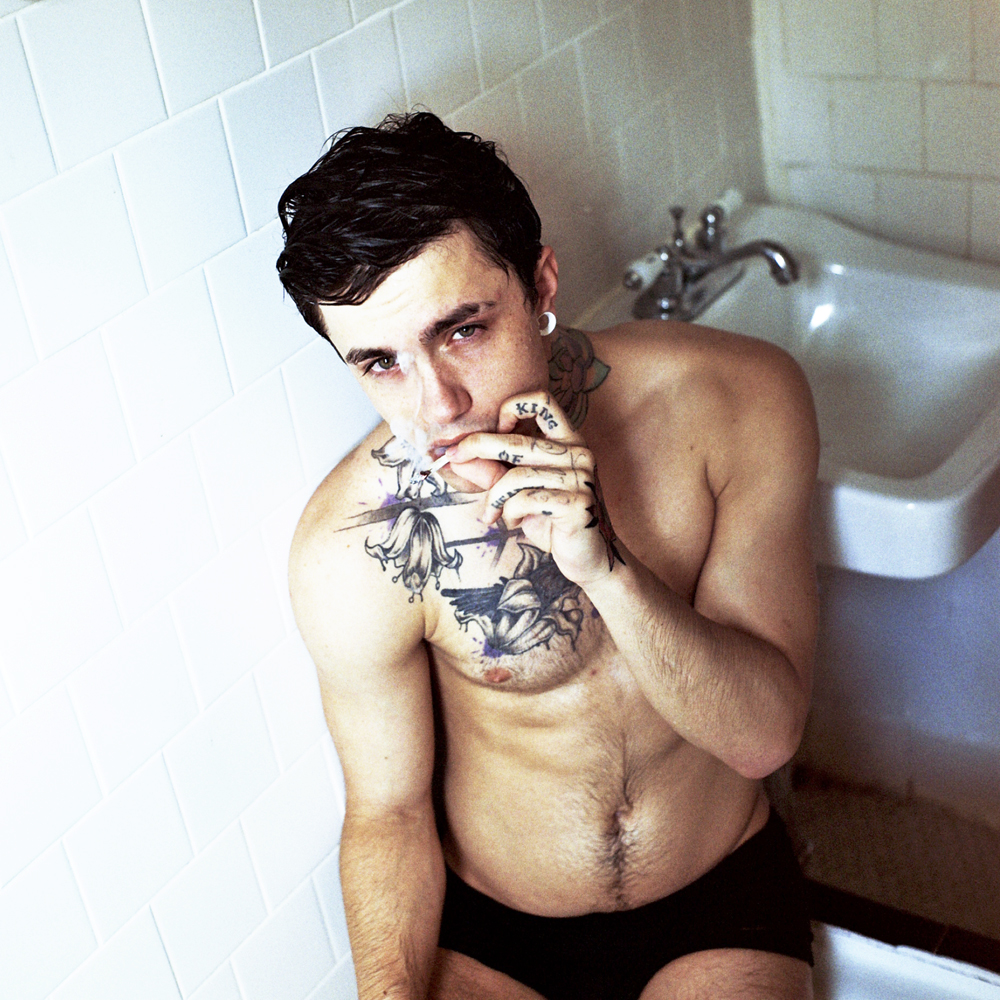 Why did you get  that King of Hearts tattoo ? It's a cocky way so I remember what I'm capable of and what I'm most scared of.
What do you love about being a Porn Star? Traveling, the people I meet and the attention haha. The stuff I've been through and seen since I started are memories I'll remember forever.
What do you hate about it? The fact that they force a price on my personality or on my intimacy … and you should never sell out. I'm worth more than this.

Would you ever do straight porn? Depends in what context. If it was as relevant yes, straight porn for guys isn't relevant. You can't get anywhere with that and/or make as much money, girls make bank not dudes, straight buyers want to see a pussy get fucked, not a dick fuck a pussy.

Do you like pussy? I don't mind it!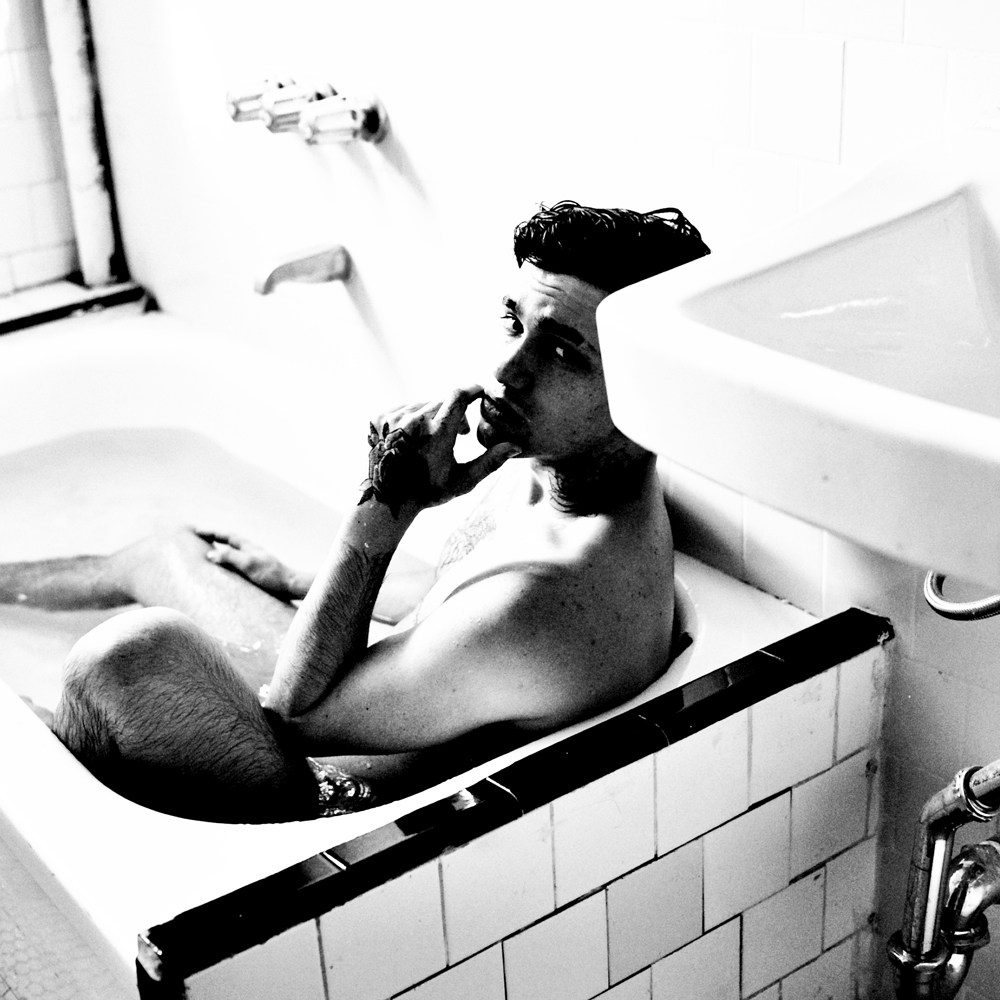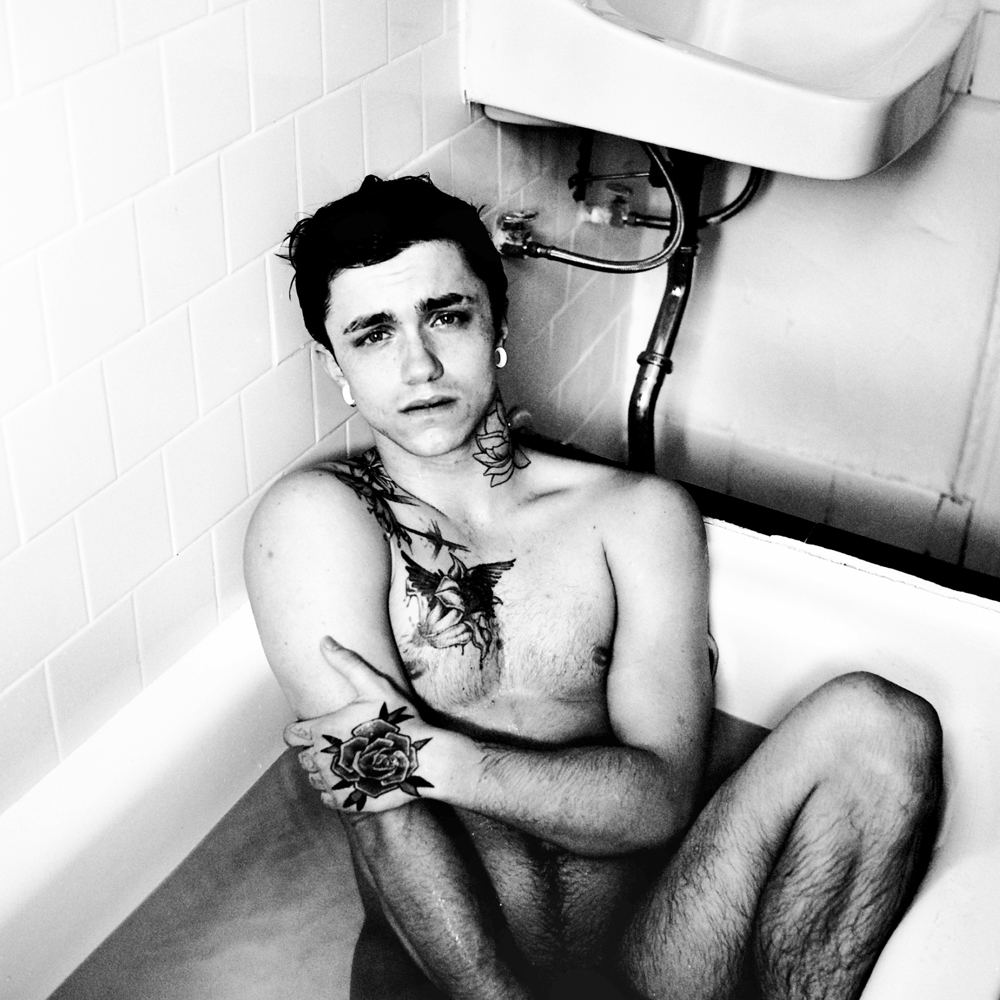 Who inspires you? James franco, Joseph Gordon Lewitt, Jake Jaxson, my Mother.
Do you ever get propositioned by men to have sex for money? All the time!
Have you done anything with them? Nah, never got to it, at least not sex.
What is your dream for your career? Hmmm just be out there… I'm pretty versatile and I like doing everything. Modeling is something I always wanted, not runway given my obvious height handicap haha but yeah I would love to model for Wang, Y3, Fred Prerry, Givenchy. I'd love to act, and I have a few projects going that you'll have to stick around to see. To be on GQ or V would be pretty sweet. I keep pushing myself harder and further, so who knows what I'll be doing and where I'll end up in the near future, so enjoy my scenes and such while their there cause it might just not last.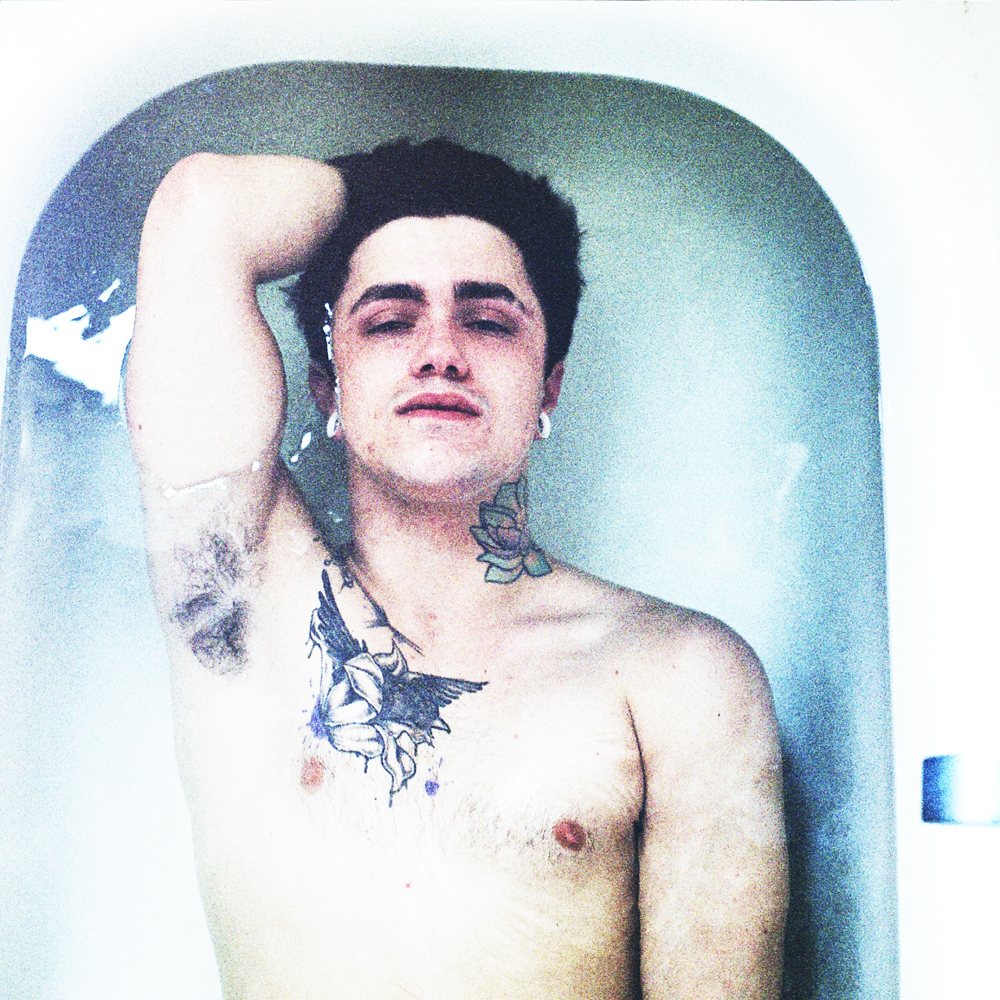 Who has been your favorite person to work with? Hmmm that's a hard one. Ty Roderick, Dillon Rossi, Kevim Warhol.
What made them special? The chemistry, Ty was out of this world, Dillion is so laid back and given he's straight it has been a fantasy for a long time, ha.
Do you ever take viagra to stay hard? All the time, or most of the time.
What's your idea of happiness? Oh I'm the wrong person to ask that, I have a pretty crude and brutal way of seeing things. I think it's something we can't obtain, it's something you can only grasp for a moment. Life isn't fun and it's hard at times, but sometimes there's glimpses of light.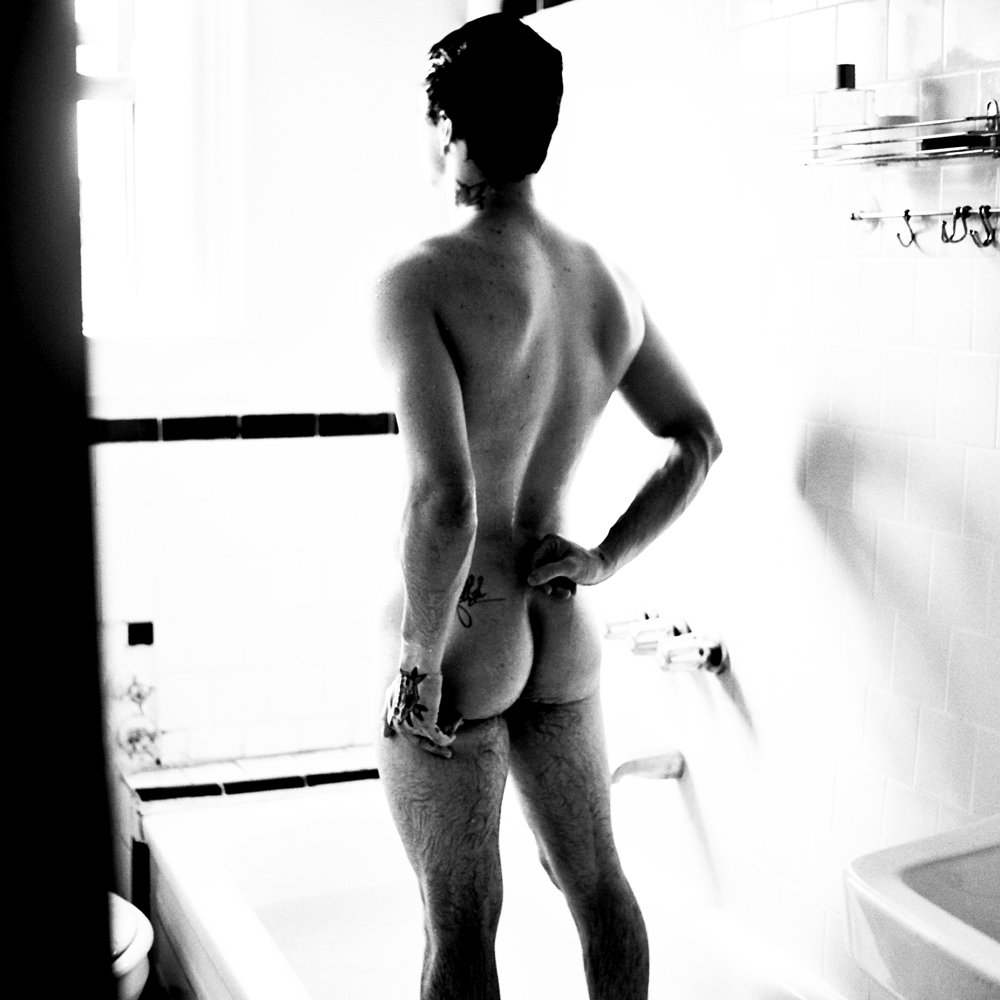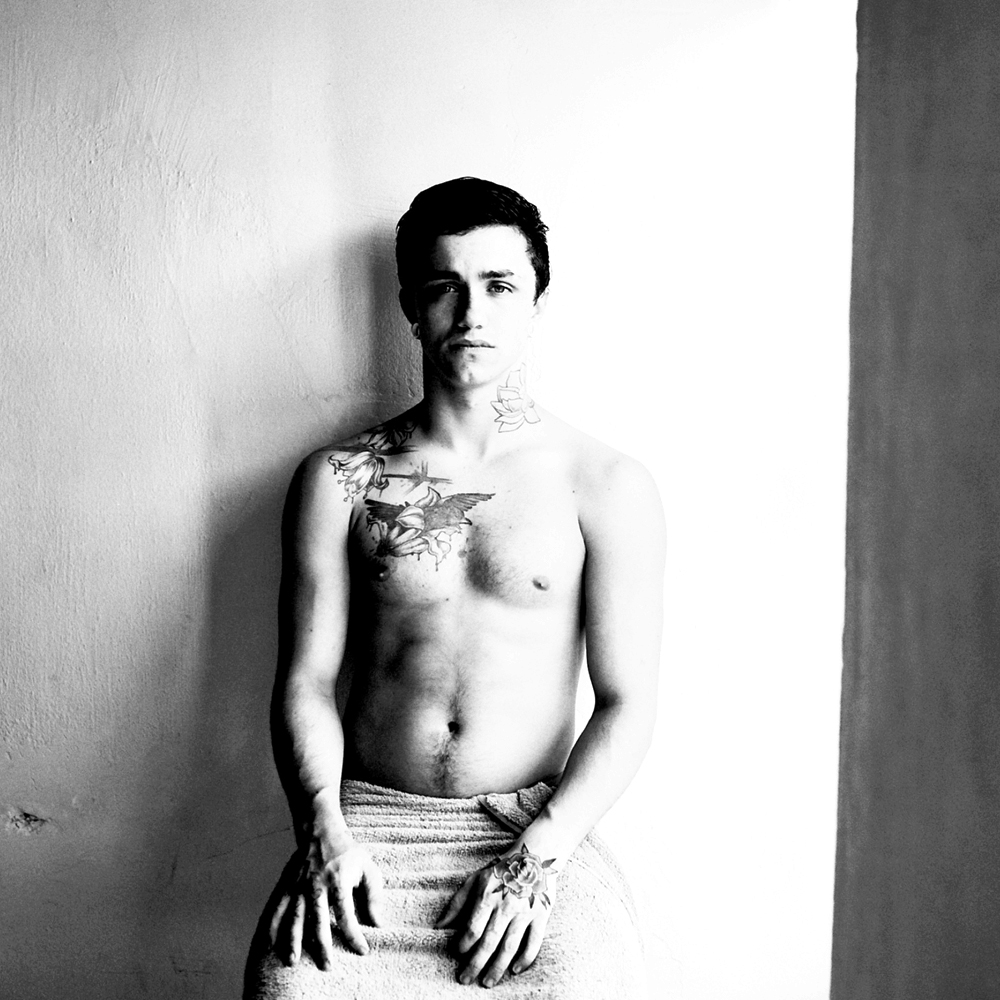 Are you happy at the moment? Content. I like the life I'm living.
Any advice to someone starting out in porn? Be real, never sell out for anything less than what you are.
Favorite position? Missionary for sure. I'm a very passionate young man, eye contact and lips at reach are a must.
Celebrity you'd most like to fuck? That the guy from Prison Break, I always forget his name. The gay one, Wentworth Miller, Zombie Boy, T. Mills, Chris Hemsworth's brother and James Franco's brother…

Do you have a thing for brothers? Seems so, haha
Are you in love at the moment? No, well yes, I just got out of a relationship, and it's hard. It's been hard for a while now. But I'm talking to this really great kid, he makes me feel good, we'll see where that goes…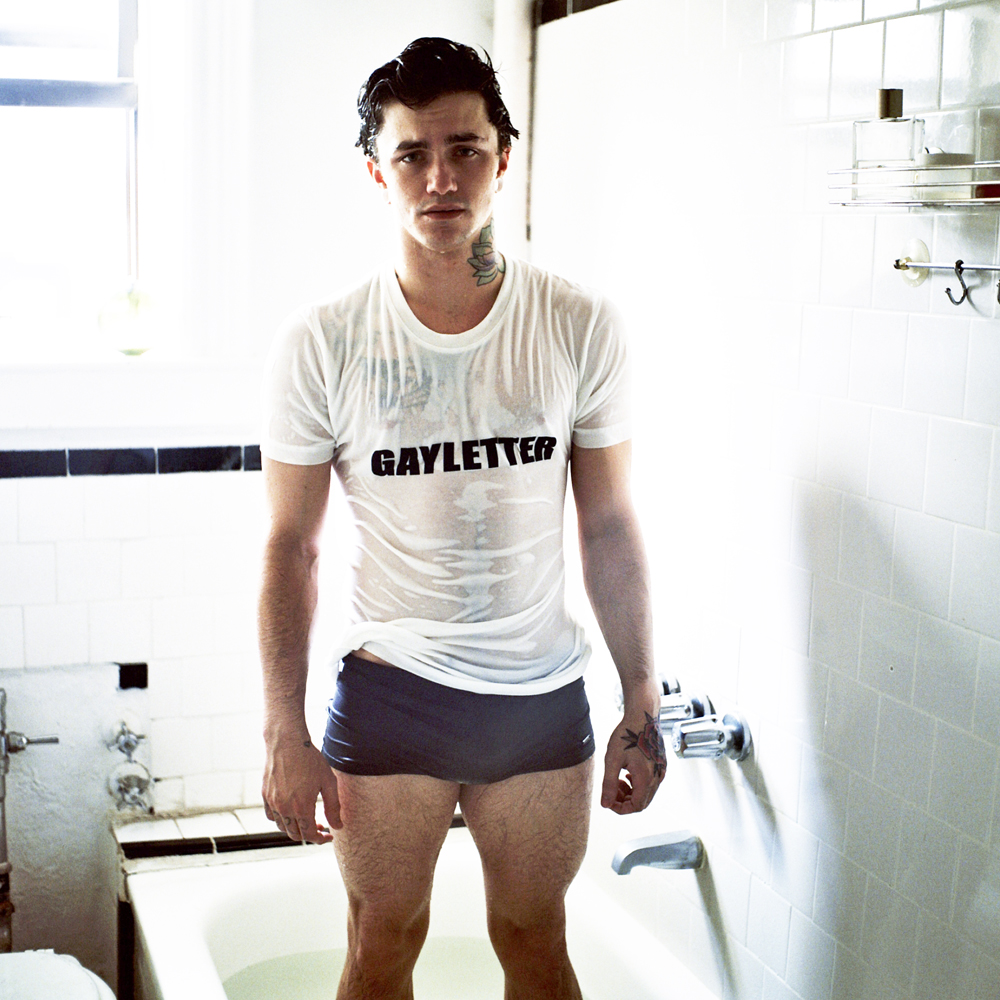 For more about Jake, follow him on Twitter, Instagram and Tumblr.