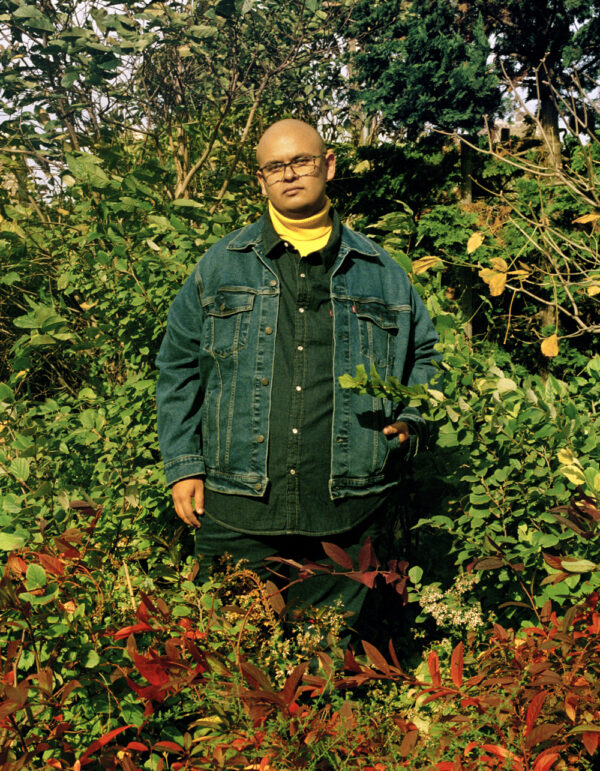 PORTRAITS BY ANGELO CAPACYACHI
JORDAN RAMSEY ISMAIEL
A calm self-confrontation allows artist Jordan Ramsey Ismaiel to wonder at their own paintings, "Who can I be for myself? How much support can I get from a relationship with me?" They see the work as a mirror reflecting possibility — a way of imagining subsistent selfhood. From the outside of this triangulation, the work might seem to reify the evergreen queer themes of self-plurality or the binary, or even notions of doubled life — twins, clones, doppelgängers. But it isn't similitude or arrogance that drives the artist's process, but a perennial pursuit of self-love and self-care, without the customary deprecation of a comedic apology.
The poses for his figures are mostly developed from memories with friends and family, recasting themself in the position of the loved one. Ismaiel begins by making photomontages using Photoshop — staging two selves in quick digitally-painted plans for landscapes or splashy patterned backgrounds of flowers blooming and blossoming. From high noon to half moon, Ismaiel's landscapes are vast expanses in dreamy Technicolor — perhaps informed by their time spent in the Great Plains of Iowa and Nebraska. In effect, the portraits feel soft but powerful, like a much-needed warm hug.
"And the track plays again and again" (2021).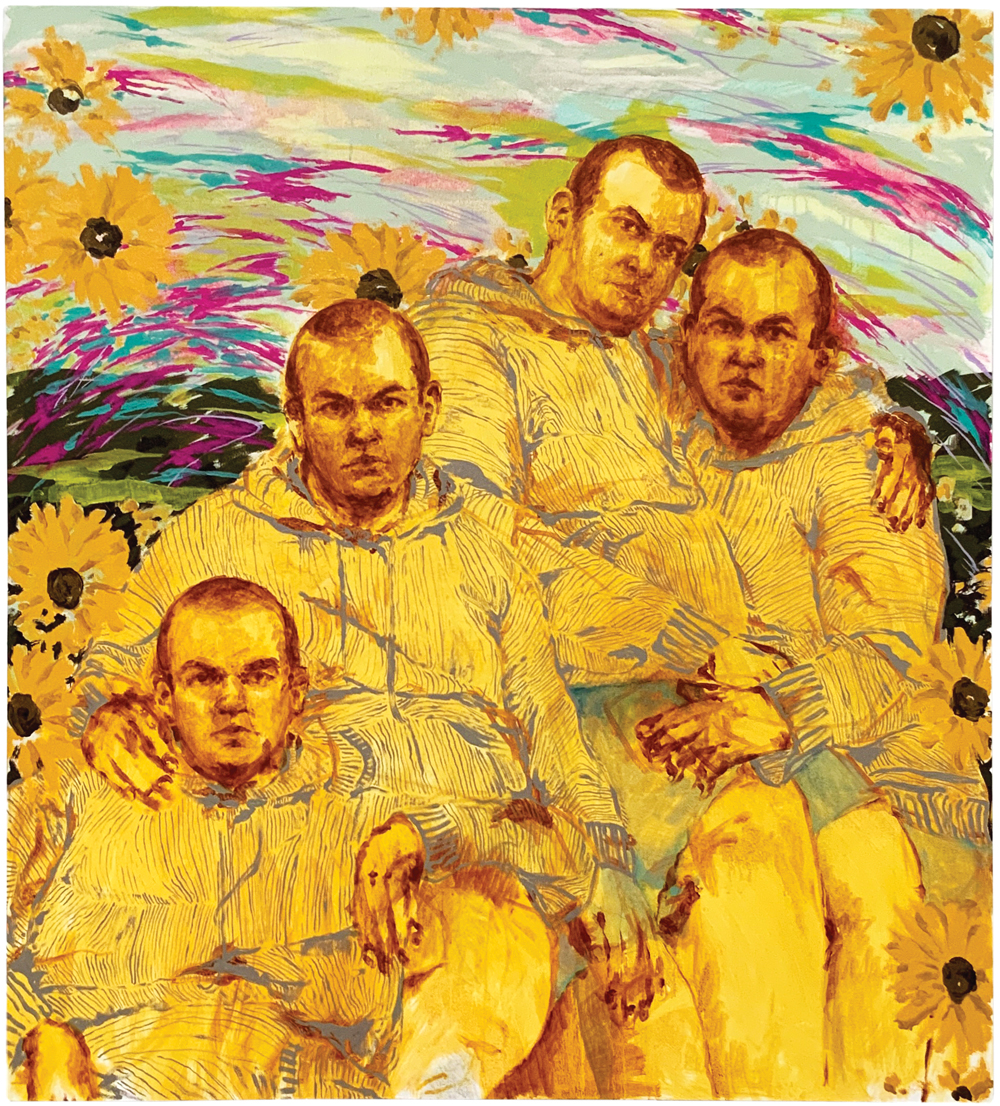 "Wasteland Love" (2021).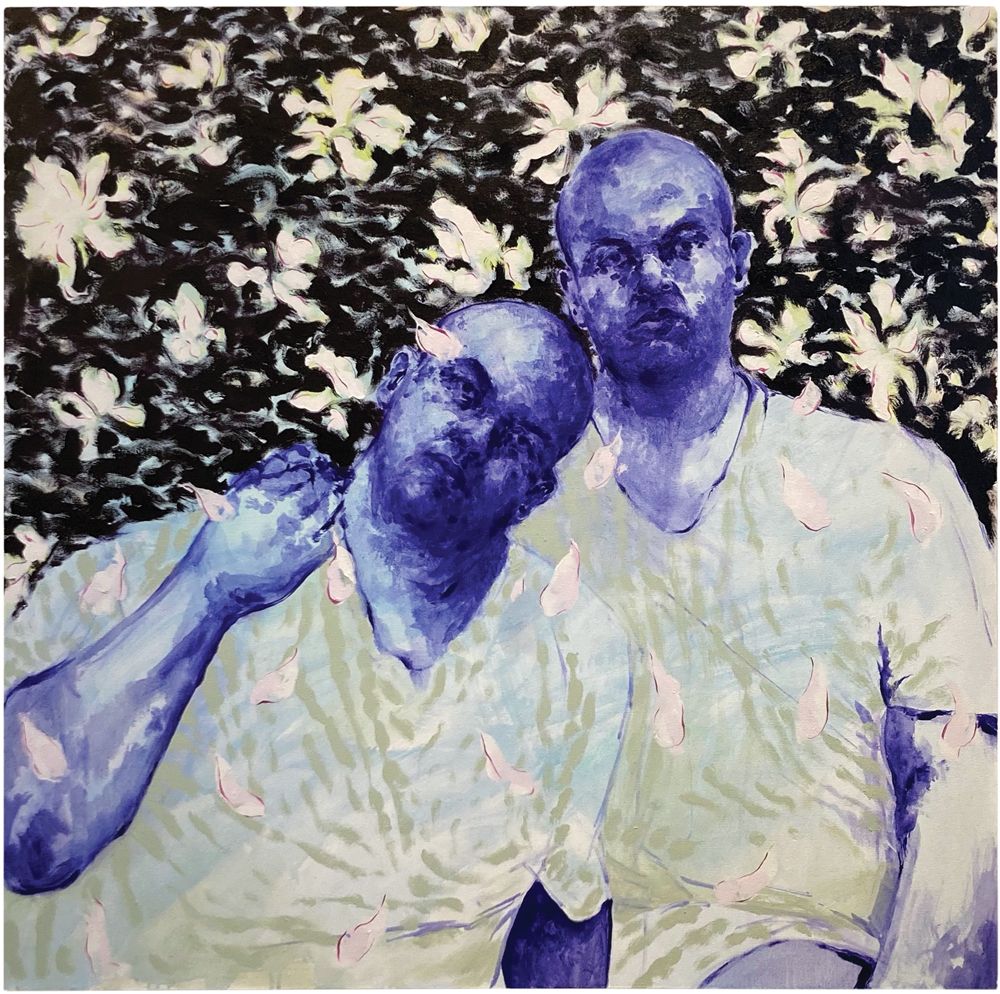 "These little bits of paradise" (2021).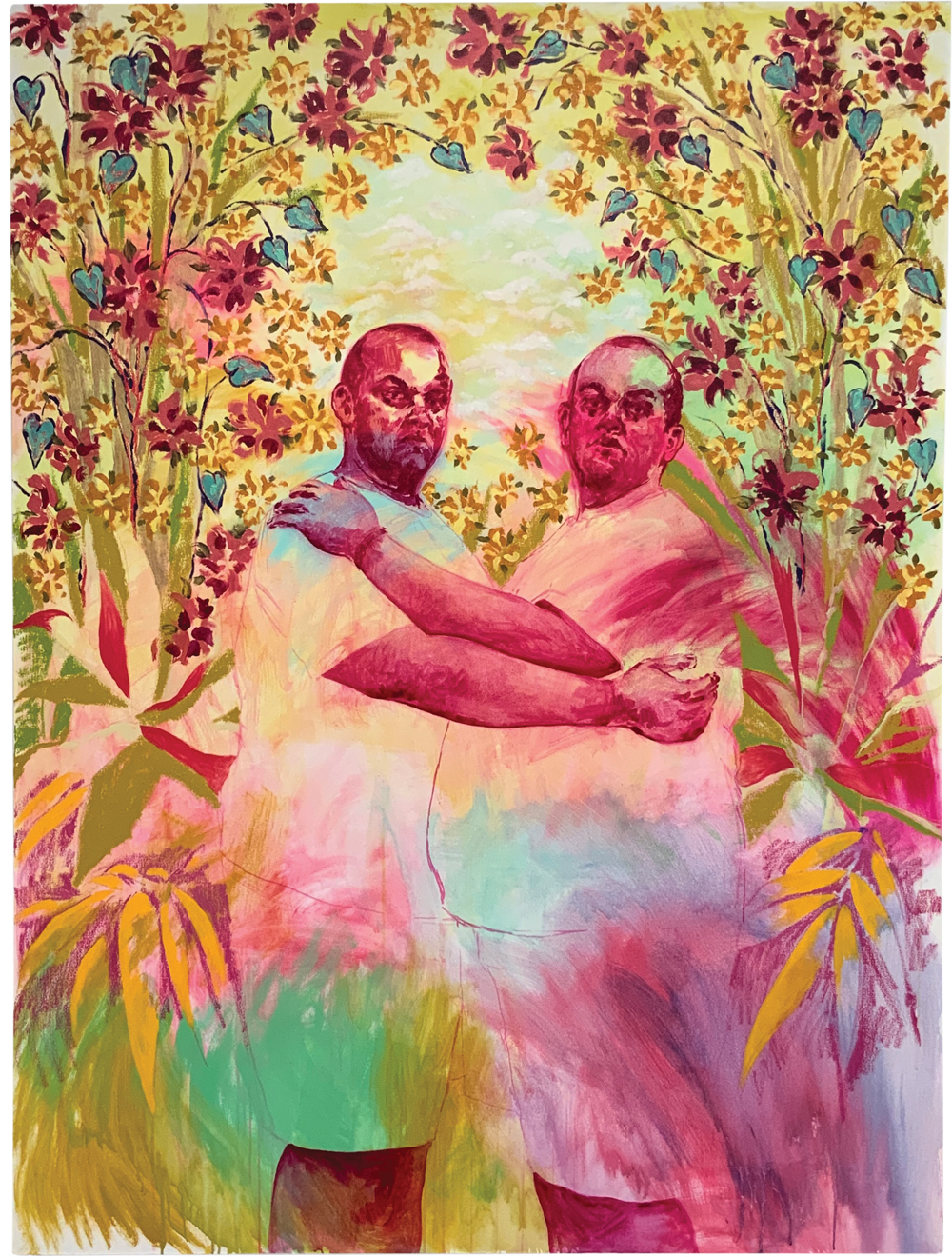 "Let's stop here for some time" (2021).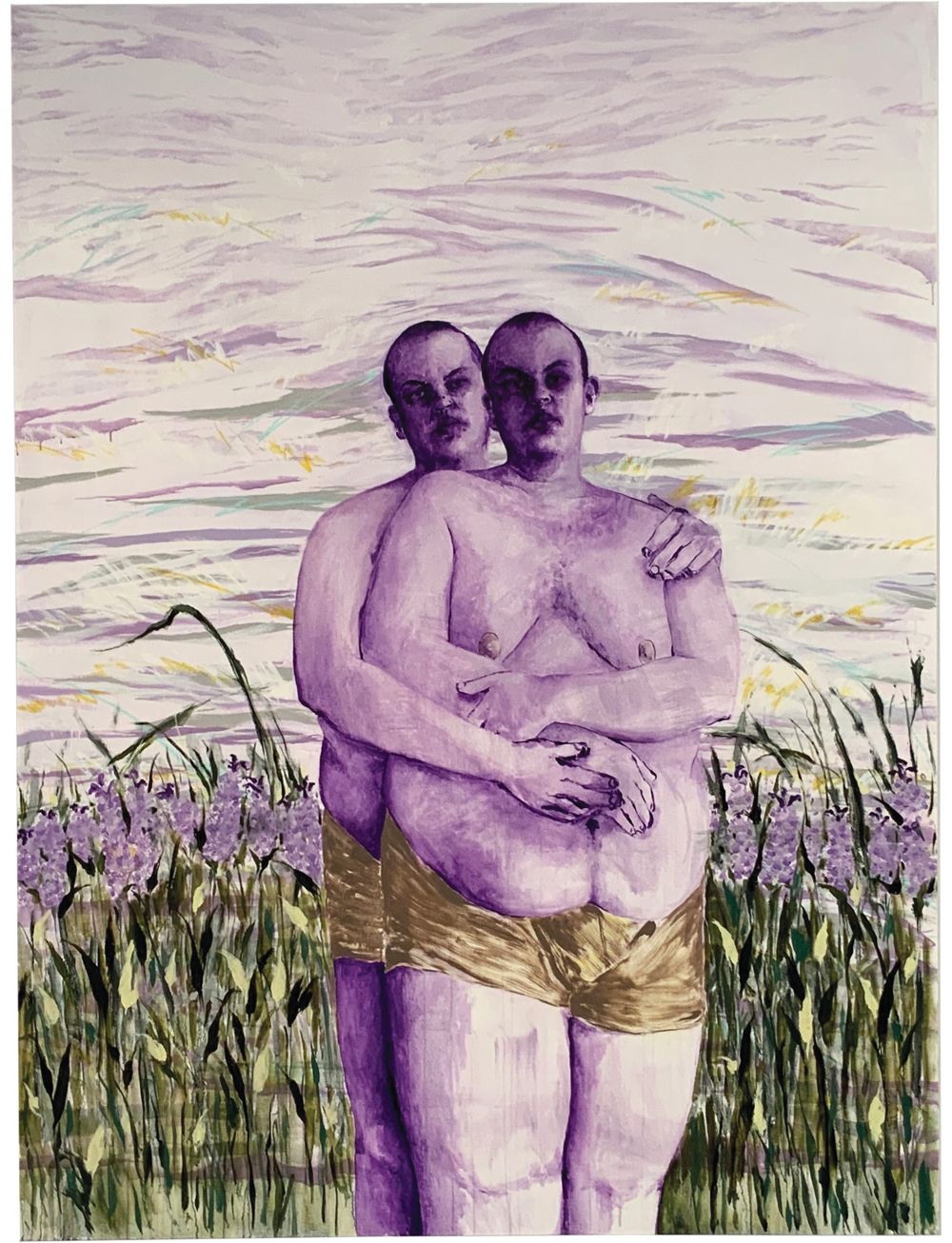 "Hold your breath while we walk through this corn maze" (2021).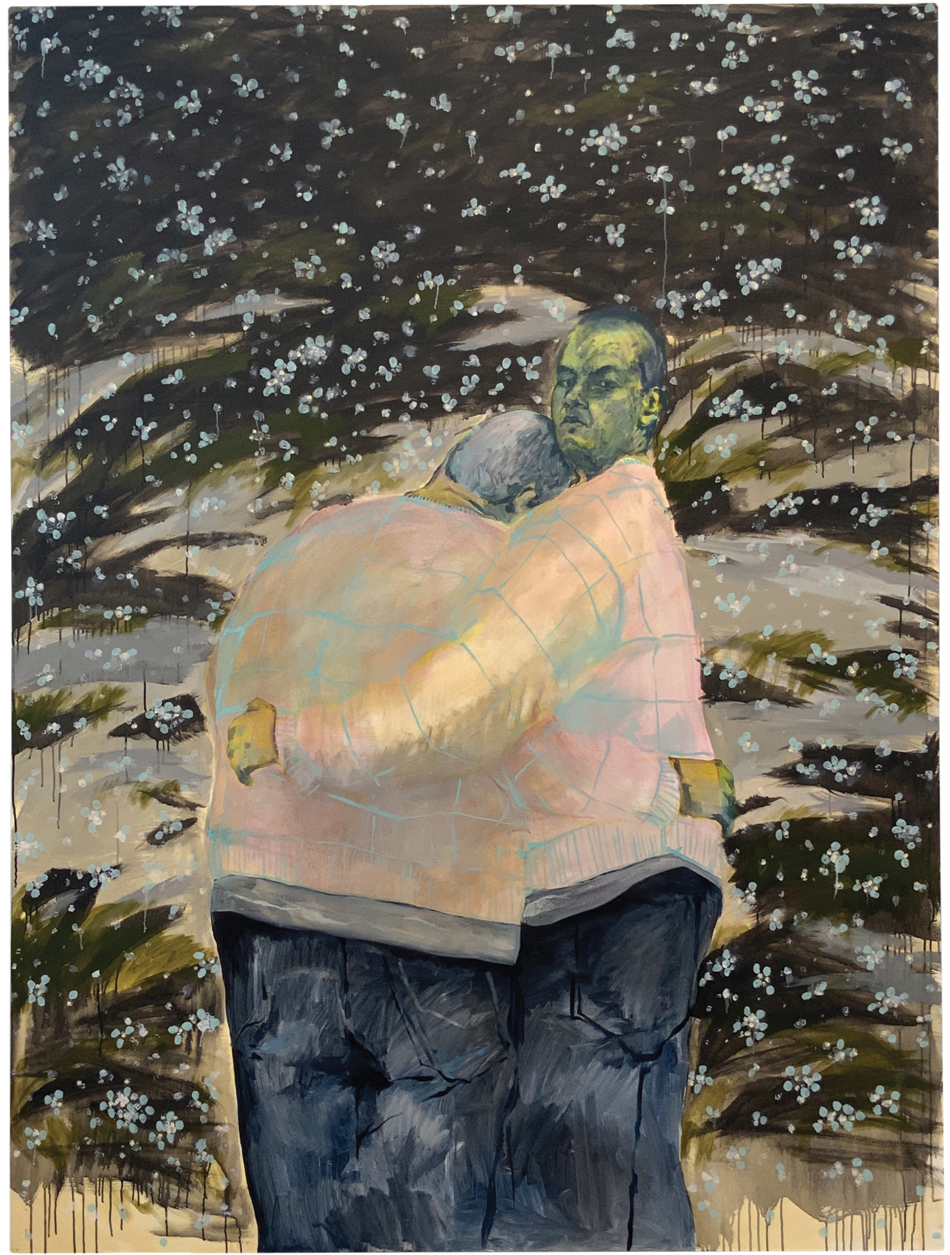 "When the curtains close on this tragic act" (2020).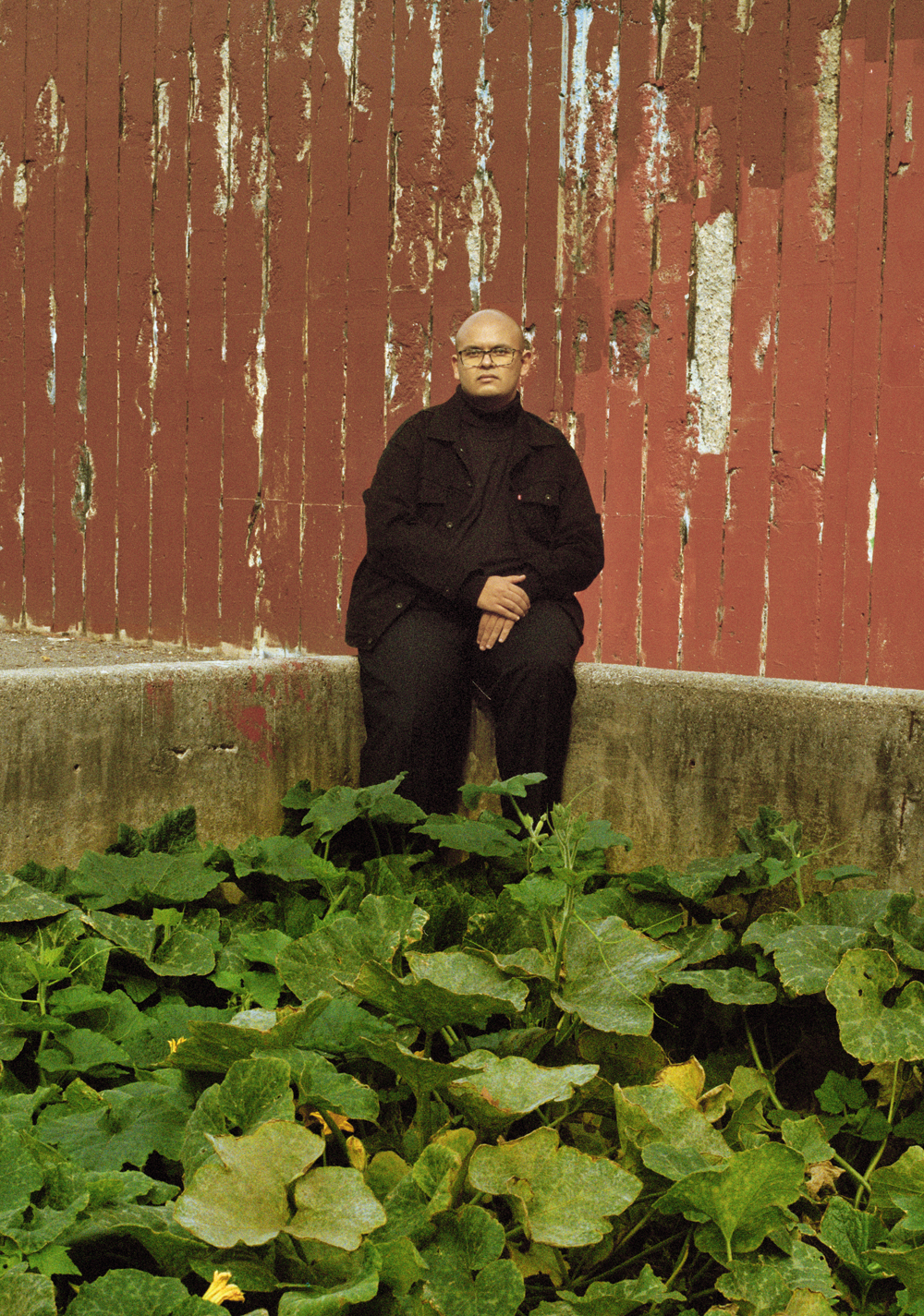 SWEATER AND PANTS BY INSERCH, JACKET BY LEVI'S.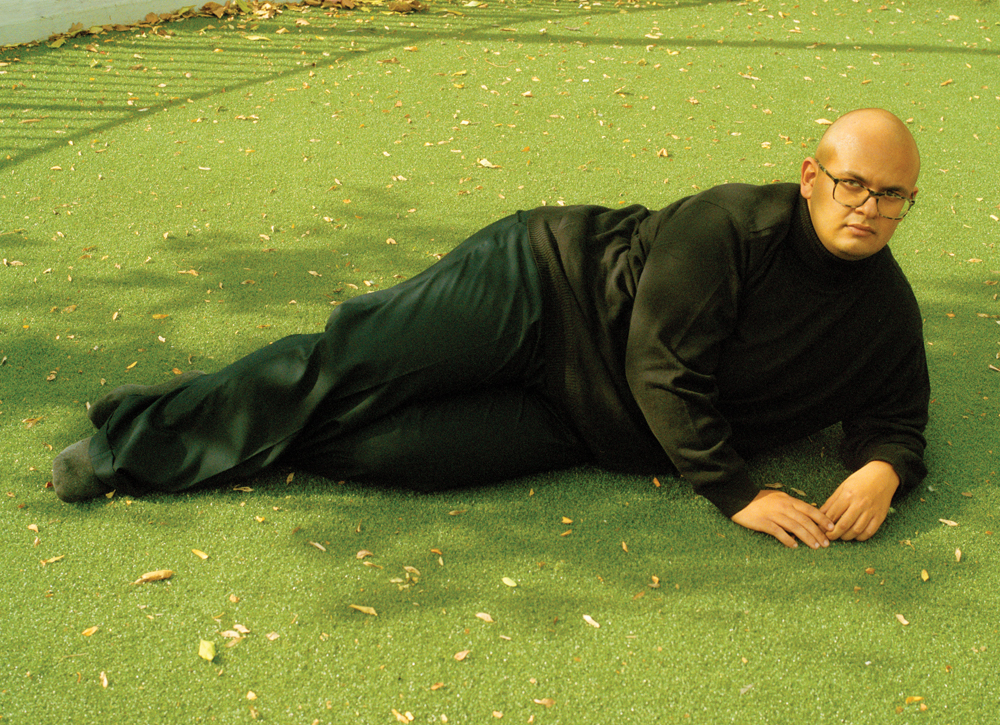 Jordan Ramsey Ismaiel photographed at Susan Smith McKinney Steward Park, Brooklyn, New York. October 2022.
Main image: JACKET, SHIRT AND JEANS BY LEVI'S. SWEATER BY INSERCH.
This story was printed in GAYLETTER Issue 17.