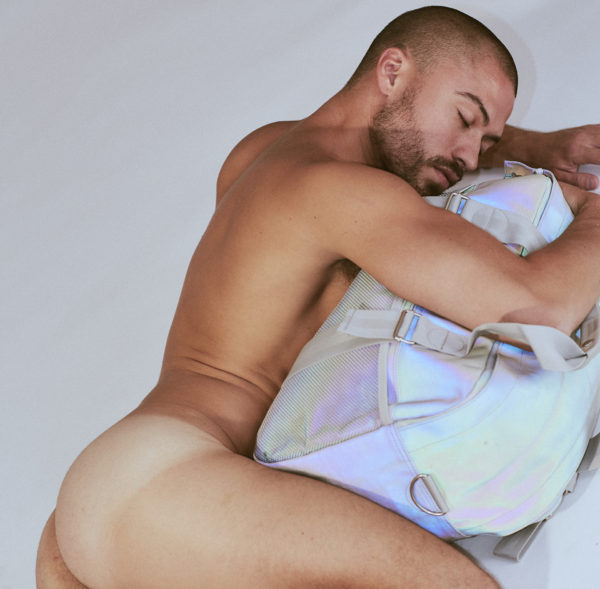 PHOTOGRAPHY BY OLIVER MINT
Julian Zigerli + QWSTION
Bags to reflect on
As a millennial, two things are true: I like bright, shiny things and I've been inundated with excess since I could pay for my own things. Through junk jewelry marketed to children, subscriptions to recipe guides, or something as simple as magazines, I've found that my life can be traced as an episodic timeline of different collections I've amassed, intentionally or otherwise. One specific collection of mine operates in the world of bags and backpacks. When I was in my budding youth at the ripe young age of 14, I took a fond liking to the design in drawstring backpacks, and, going forward nothing was the same. Today, I own somewhere from twelve to fourteen backpacks, but trust, not all of them are cute.
Swiss designer Julian Zigerli and design house QWSTION have collaborated on three travel bags suited for needs both mundane and ostentatious. Zigerli is a progressive designer whose collections often mix playful textiles with serious construction. GAYLETTER loves his clothing (which you can be sure to find in our latest issue) and he has a very particular taste for fabrics. The bags make no exception.
QWSTION creates great bags that are simple and refined; a bit northern European, a tad minimalist, but all around chic. (I've made it a point not to buy another bag until there was an actual need to buy one, but if I'm going to break my promise to myself and buy another bag, I'd be glad to pick up one of these.) The collaboration line of bags includes a daypack, a "smaller version of the classic backpack," a weekender, a versatile duffle bag with the capability to transform into a backpack, and a toiletry kit suited to hold the essentials, like poppers and maybe a toothbrush!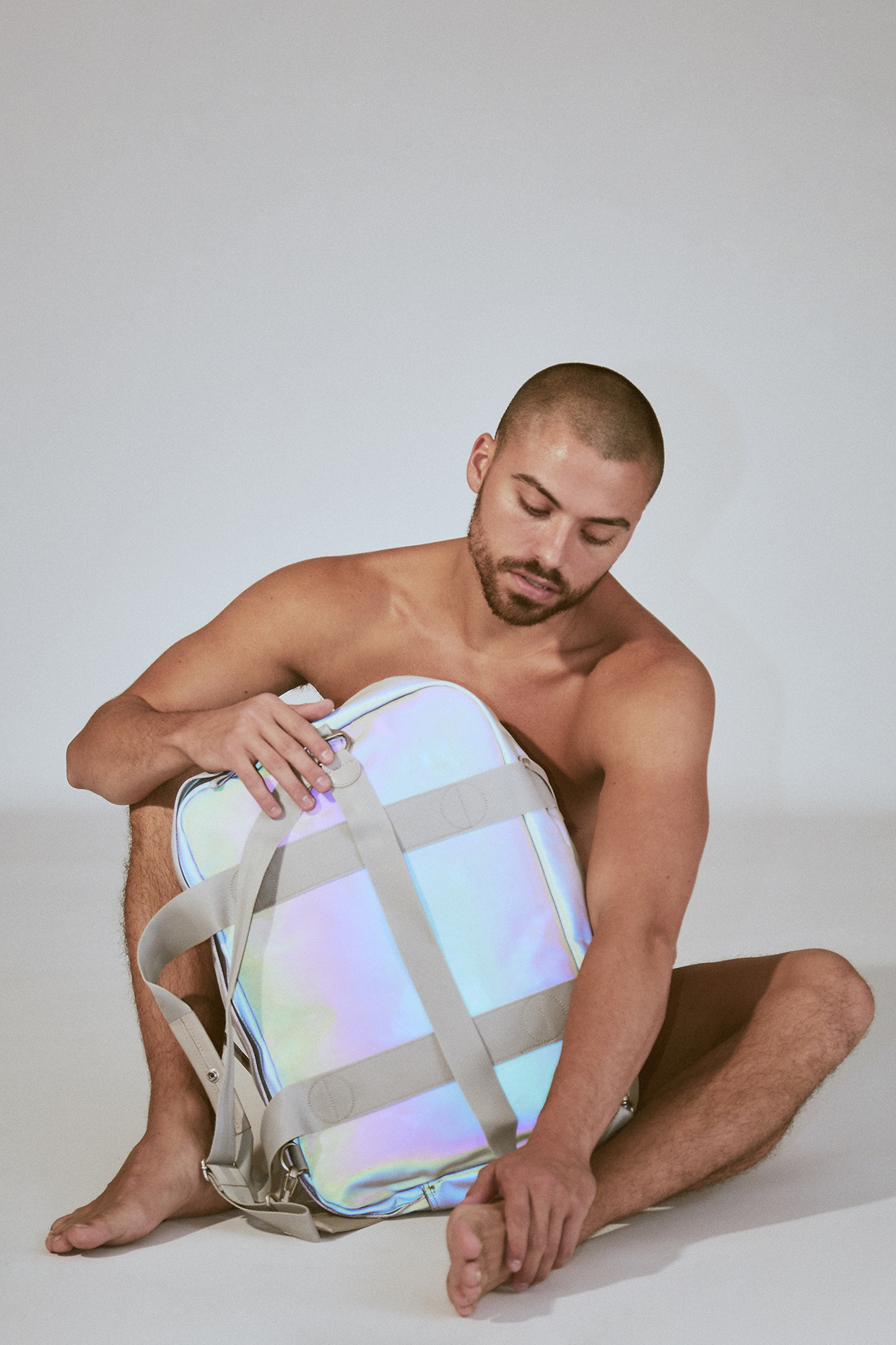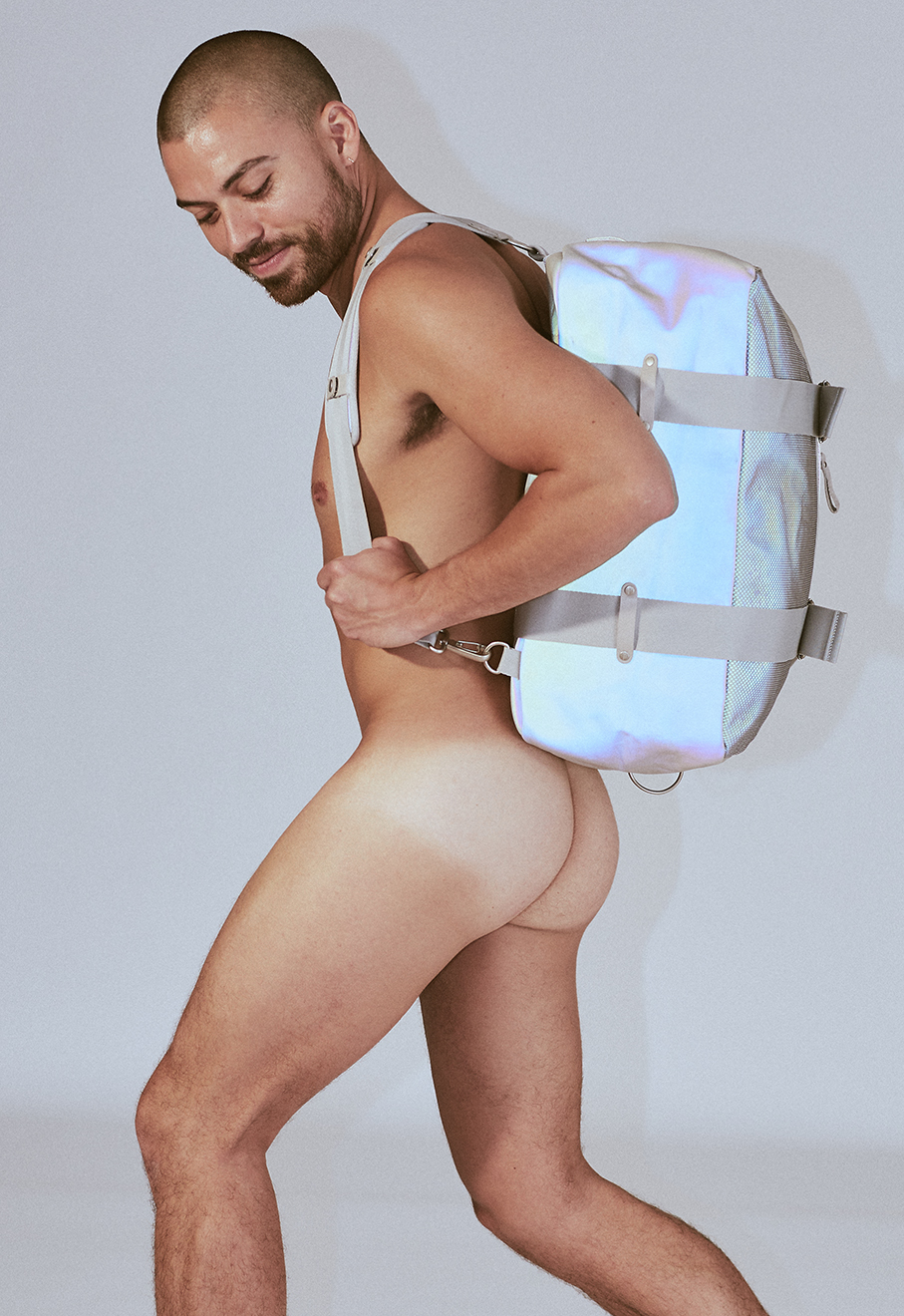 Captured here by photographer Oliver Mint are the weekender and travel kit. Their coating is vibrant and makes a statement without being too extra, but obviously the bags are beautiful enough to be worn as a complete outfit. (For a moment we were looking more at the bags and less at the guy. That never happens.) The weekender can definitely hold enough supplies for some nights out in P-Town, and should you wear it as a backpack it would be great for a day-trip to the beach. Its adjustable straps lend itself to transforming seamlessly without a lot of hassle. The travel kit has enough space to pack whatever necessities you'll need on the go, and you'll still be able to tuck it away. These travel essentials speak for themselves, the reflective sheen is the perfect way to travel in style and leave all your sidewalk companions asking, "Who is she and where is she going?"