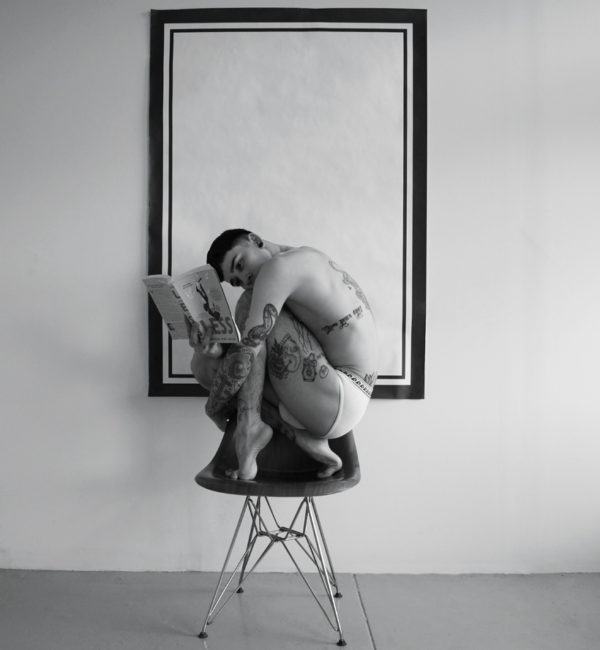 PHOTOGRAPHY BY ABI BENITEZ
Less by Andrew Sean Greer
Arthur Less is the kind of character I didn't know I had been longing for. A midtier novelist, he's self-deprecating, spontaneous and charmingly ignorant of his own charms. This eponymous novel (the one he's in, not the one he wrote) starts with Arthur mourning the imminent arrival of his 50th birthday, since he's convinced he's "the first homosexual ever to grow old."
Having recently broken up with his younger boyfriend of nearly a decade, Arthur is at a loss as he tries to neatly define what his life has amounted to, and what lies ahead. He reflects on and laments his "exclusion from any list of best writers under thirty, under forty, under fifty — they make no lists above that." Then on a whim, he accepts a handful of invitations that will take him far away from the one invitation he's avoiding: his ex-boyfriend's wedding.
The mixed bag of invites includes a literary festival in Mexico, an award ceremony in Italy, a teaching assignment in Germany, a retreat in India, an article for a men's magazine in Japan, and a friend's birthday in Morocco (chapters are divided up by each location).
Throughout his travels, Arthur finds himself in a string of compromising, ego-crushing encounters that seem orchestrated to pick apart what's left of his paltry self-esteem. Yet as the novel unfolds, the encounters reveal themselves as machinations designed not to break him, but to break him open.
In Mexico, he sits on a panel in which he's casually asked by the moderator, "What is it like to go on, knowing you are not a genius, knowing you are a mediocrity?" In Italy, he shows up for a literary award ceremony only to find that it's being judged by high school students. And in India, he encounters one of his oldest friends, who challenges Arthur to confront the memories of his first and last loves in hopes he can figure out what exactly he wants from the rest of his life.
Written by Andrew Sean Greer, and winner of Pulitzer Prize for fiction in 2018, Less tackles the experience of aging as a gay man, with such warmth and absurd humor that I didn't want it to end.
Summing up the beauty and totality of a great novel is no easy task, so I'll quote a random comment I came across online: "What a soft-hearted bastard of a novel." It's Arthur's bittersweet balance of self-deprecation and self-preservation that make spending time with him so enjoyable. Less is, by the last page, a love story, just a more nuanced one than we're used to. Get the book here.
This story was previously printed in GAYLETTER issue 10.
TJ wears briefs by Les Amis Homme.