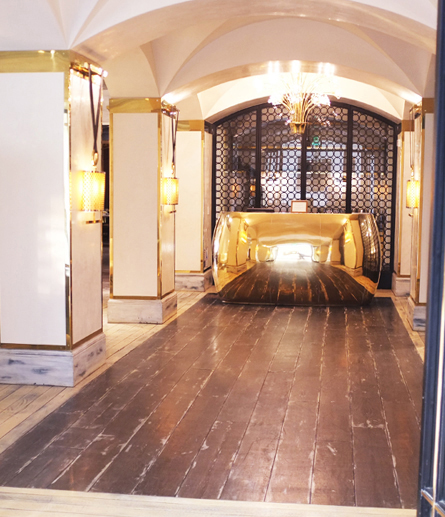 PHOTOGRAPHY BY GAYLETTER
Living large at the London LA
A very British hotel in the middle of West Hollywood
We visited The London Hotel West Hollywood a while back on a trip to Los Angeles. We usually like to stay at more boutique style hotels, but when in LA we love to stay at the London. It's a large hotel, but it has a lot going for it. First of all it's location is everything. It's right at the base of the Hollywood Hills, and right above West Hollywood. This is great for two reasons: one you get a great view of the city and the hills behind you, and secondly you're only blocks away from all the fag bars in WeHo, which when you're visiting without a car is very convenient for stumbling home drunk.
Another cool thing about the London is the included buffet breakfast by Gordon Ramsay (not like he cooks it every morning, but he came up with the menu). It's wonderfully lavish. There's all number of hot and cold options, plus these delicious mini quiches: the quiches, you've got to try the quiches!
The bathrooms are another impressive feature of the hotel. The only problem is they'll make you feel shitty about where you live because the one in my room was literally bigger than my apartment in New York. It was like a Grecian bathhouse in there with all that marble and multiple shower heads. Below are a couple of pics of our last trip.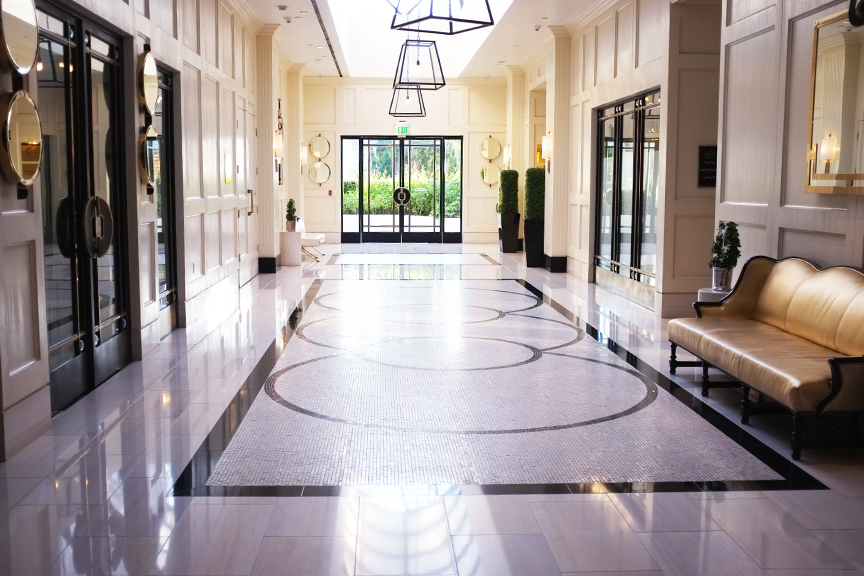 The lobby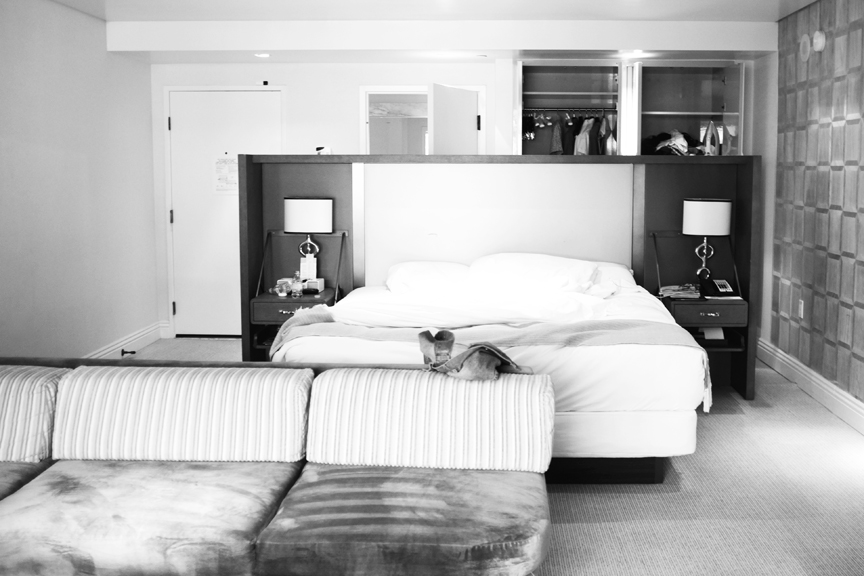 All rooms come with a comfy lounge area and a king bed.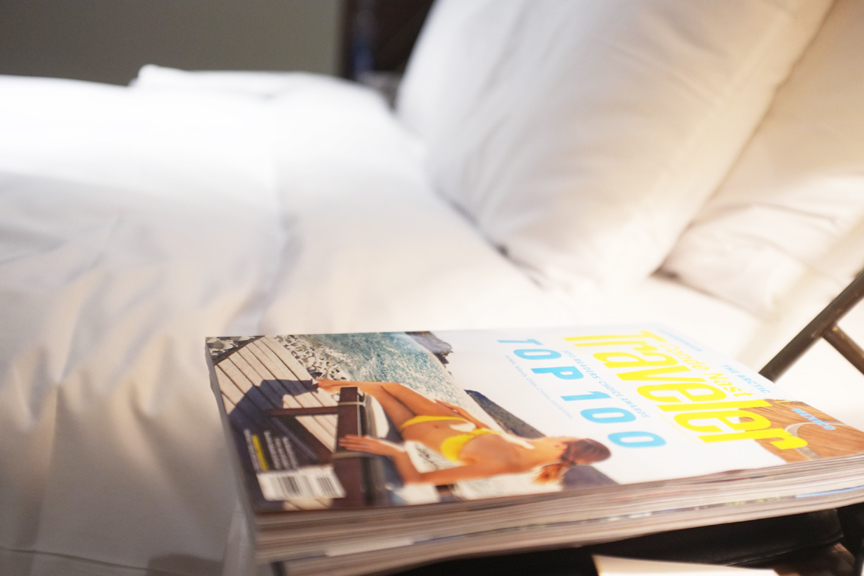 A little bedside reading.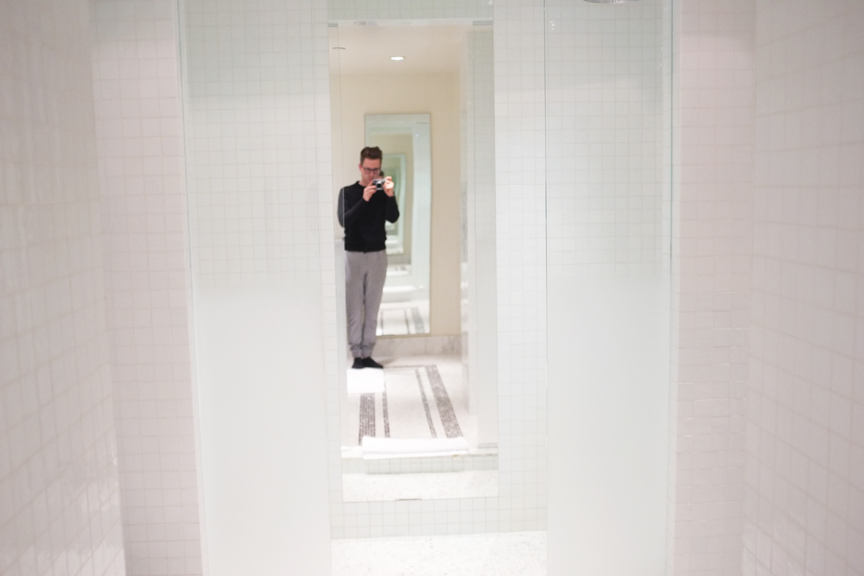 Selfie time — the bathroom is massive and very clean, it's perfect for a little party.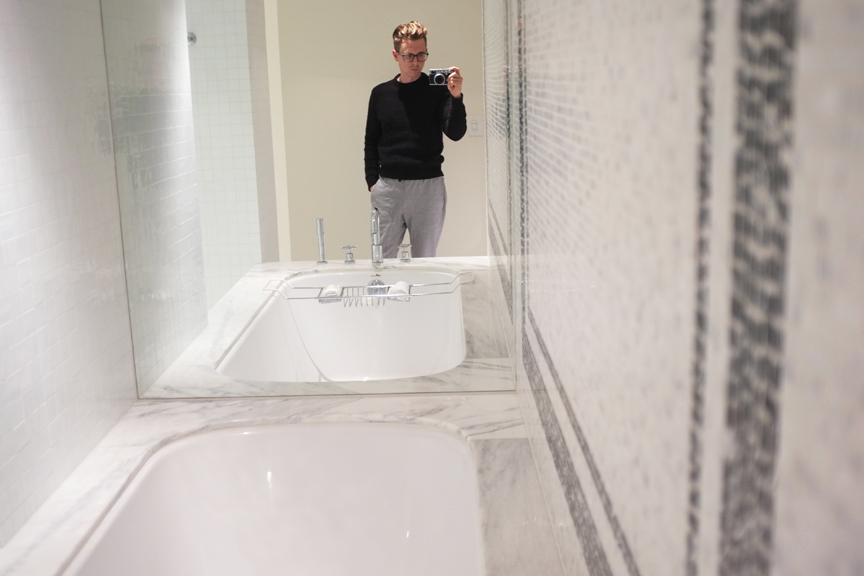 Look at all that marble.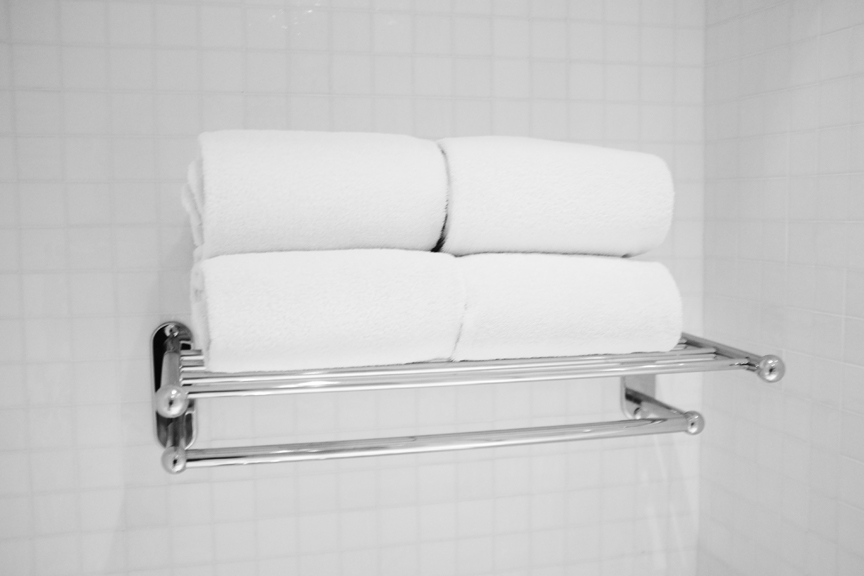 You can never have enough white towels.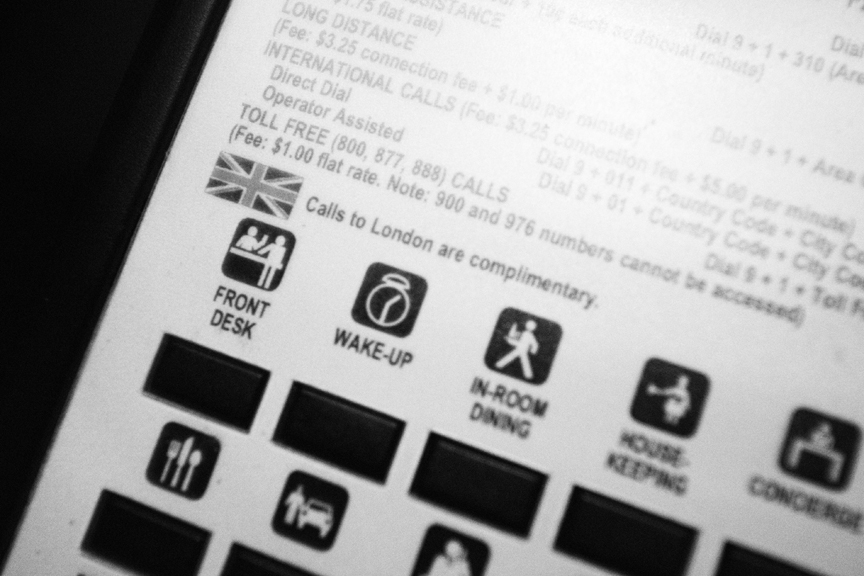 You can call London for free on the room phones. Classy.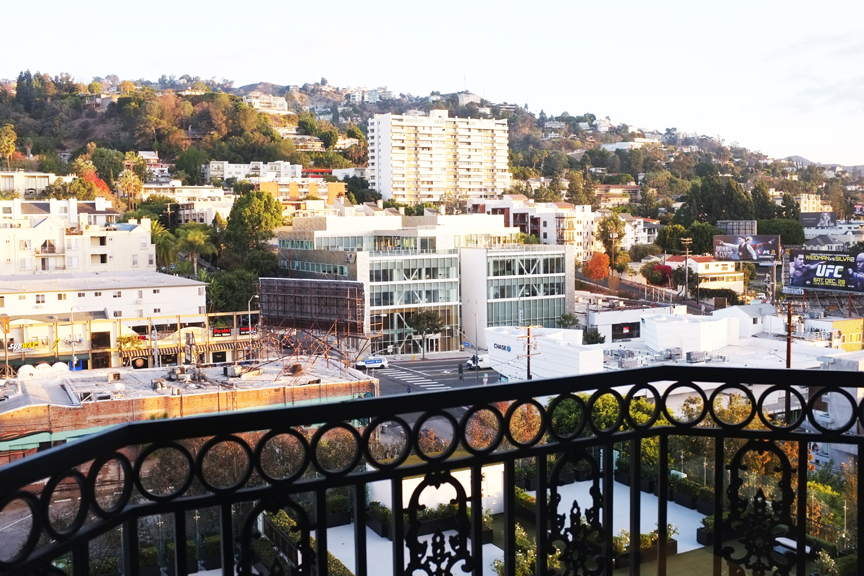 The View from my room which faced the Hills. Is that Audrina Partridge?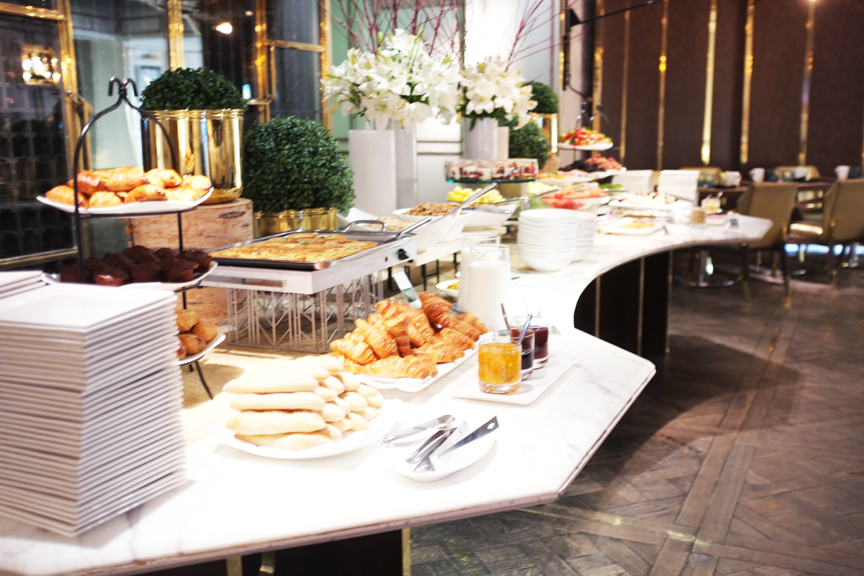 Breakfast buffet.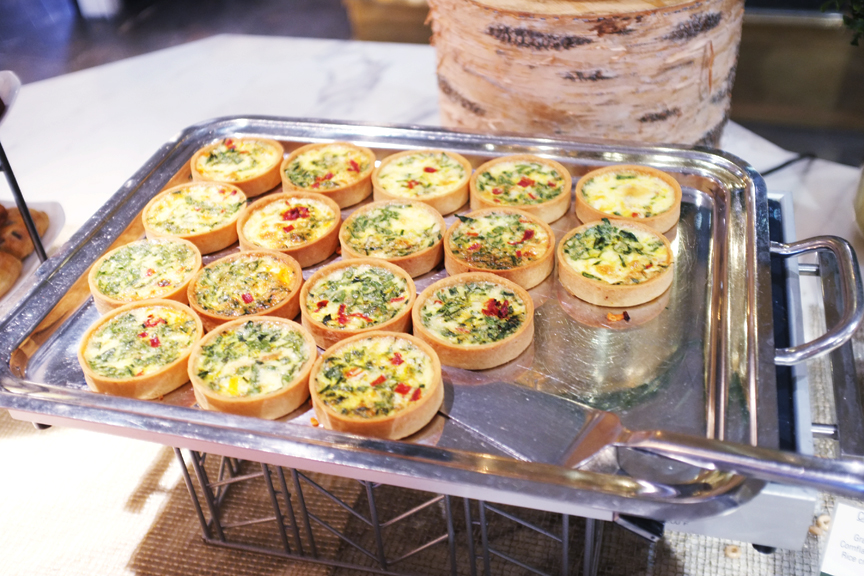 So quiche!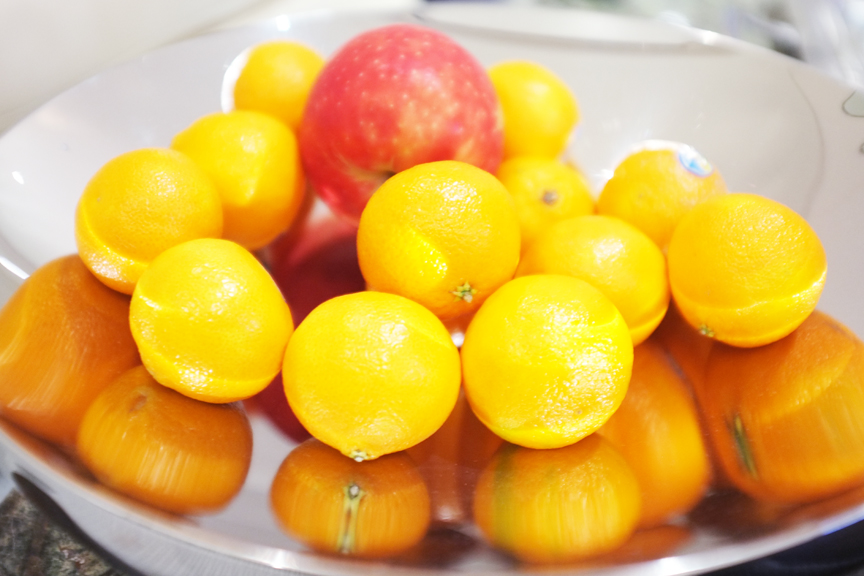 Fruits.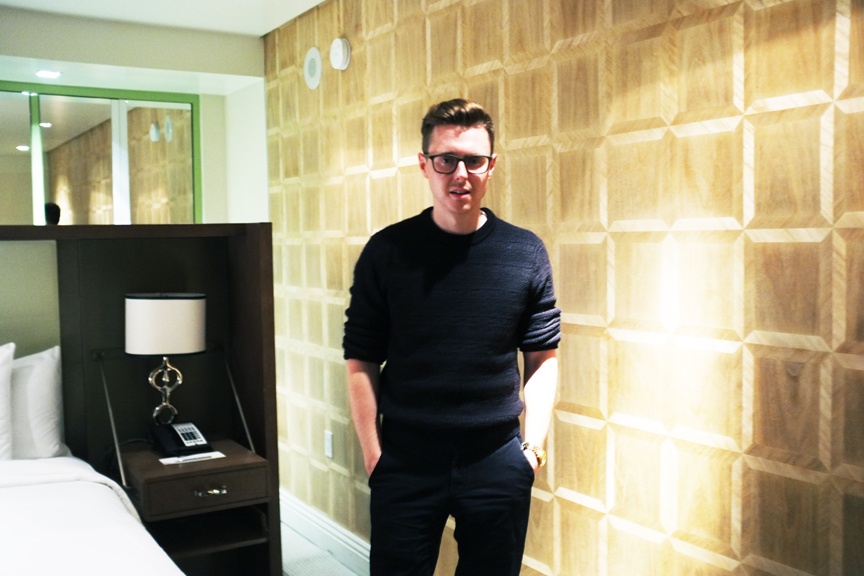 Me, ready to go out. I wear a lot of black in LA.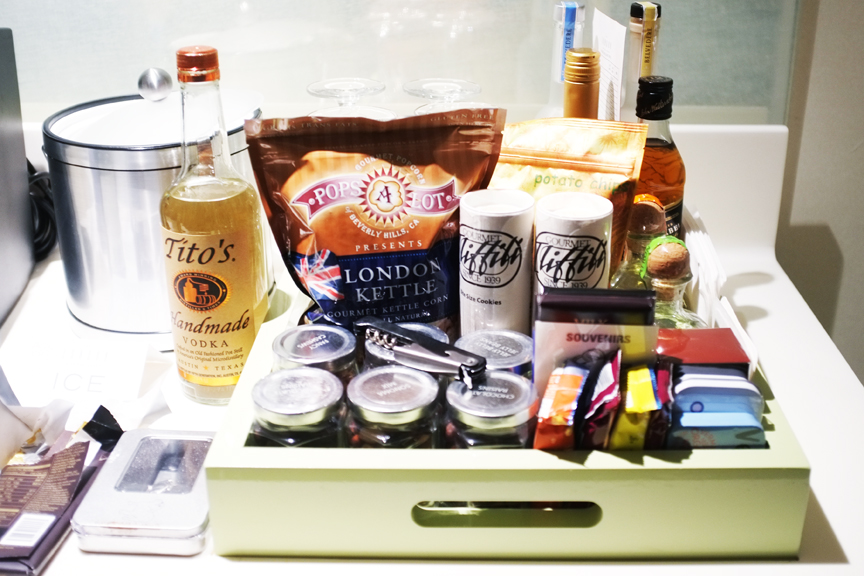 Tight minibar. Just beware of the $7 mini bottles of Evian.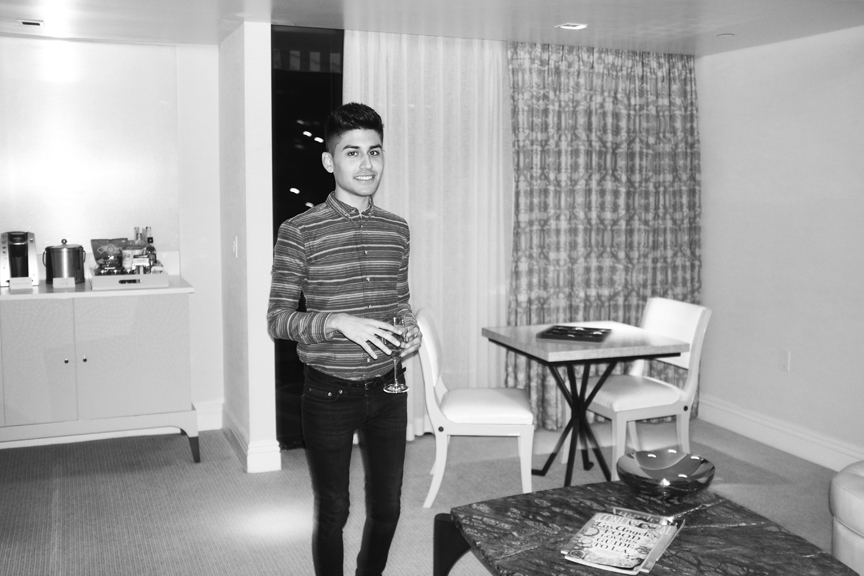 My friend Hektor, chilling in my room after our visit to the local medicinal marijuana dispensary.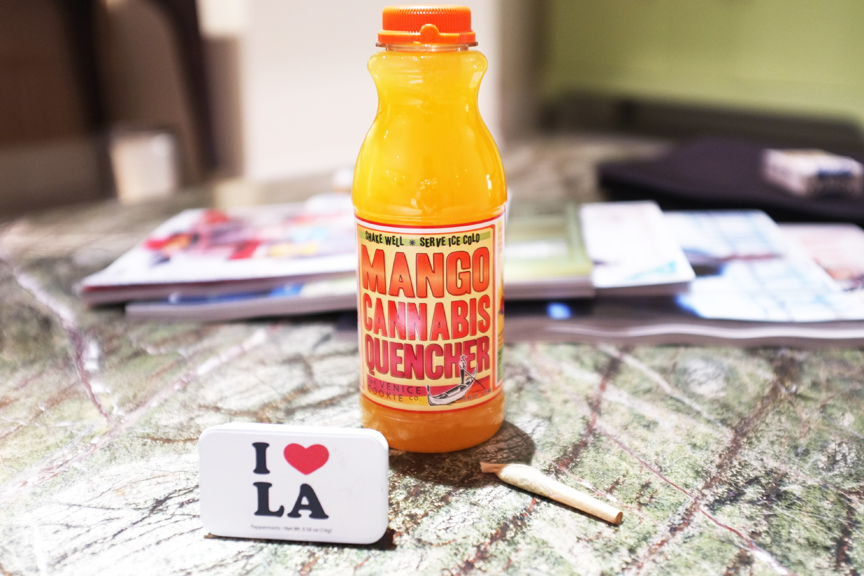 I love LA.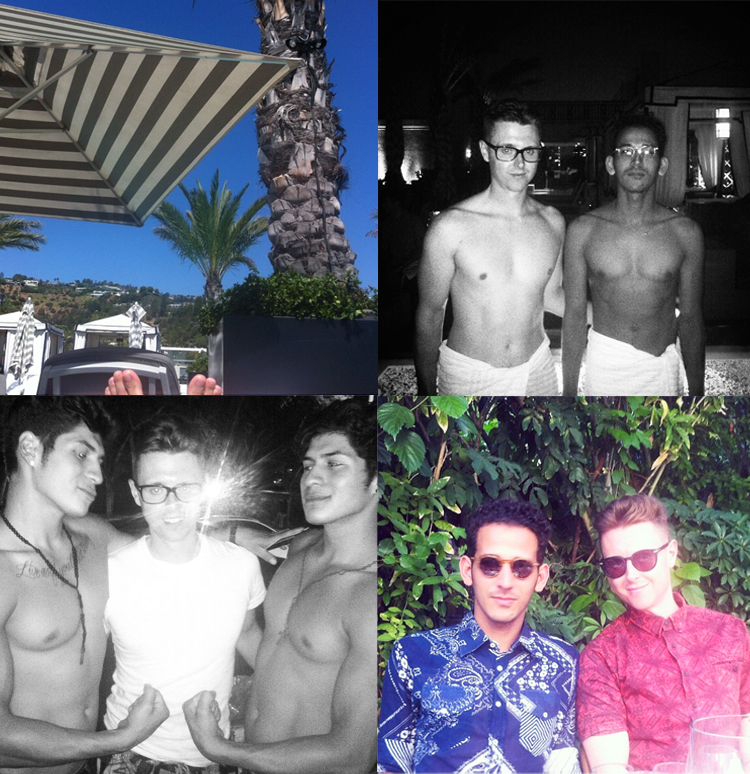 Some images from our instagram from the last time we were staying at The London West Hollywood. From Top left: A view from the pool; hanging out with Abi at night time by the pool; Out and about — out the front of The Abbey with two brothers, one was gay one was straight; modeling some prints and expensive eyewear in WeHo.