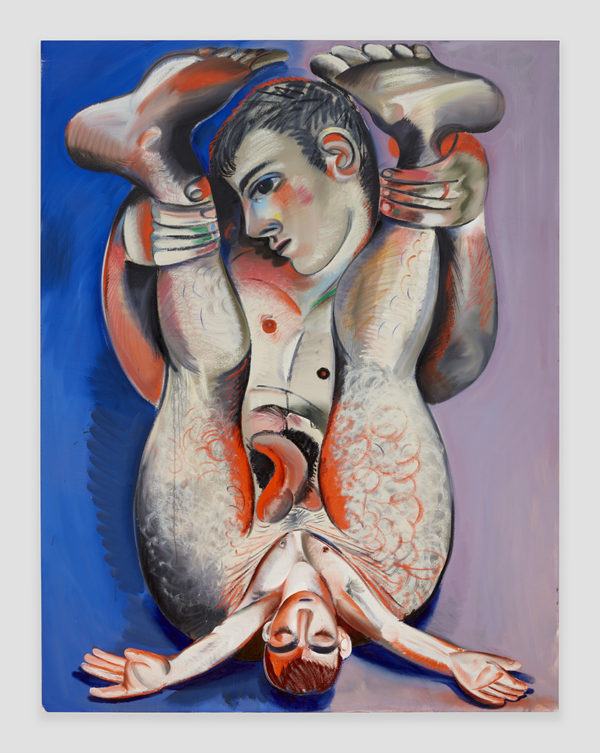 ARTWORK BY LOUIS FRATINO | COURTESY OF SIKKEMA JENKINS & CO.
LOUIS FRATINO: "COME SOFTLY TO ME"
New paintings celebrate gay sex and reimagine birth.
Louis Fratino has an informal, homoerotic Instagram account @boy.drawings where he posts figure studies. His fans, both critics and pedestrians alike can see his technical drafting and beautifully rendered cocks. It's the best of both worlds. Writing for the New York Times in 2017, legend Roberta Smith said Fratino's work is "hot with painterly attention and erudition." On my stop in to "Come Softly To Me," his first solo show with Sikkema Jenkins & Co., I overheard a gay man (serving as cultural attaché) telling his friends from out of town, "It's a gay show. That's why I like it!"
"Come Softly To Me" offers 25 new paintings that vary in scale and oscillate between modernist figure paintings and progressive celebrations of the male form. Progressive because the men in the paintings are clearly gay. Fratino's subjects are comfortable in their own skin, unafraid of being seen. When coupled, they entice his viewer into a languid world free of judgement, and he uses intimacy, lovers, family, and friends to "present the human figure as a site of vast emotive expression." He has said that his paintings are an attempt to make himself vulnerable and able to speak about his own life honestly. Pairing the modernist approach to personalized subject matter directly links Fratino to the show-stopping stylists of today like Dana Schutz and Nicole Eisenman. Respectively, the two painters have helped re-situate American painting by forging new paths that Fratino now grazes on.
Out of the several large scale paintings on exhibit, "I keep treasure in my ass" and "Kissing Couple" are likely to get the most air time. While the former depicts anal birth on a purple gradient, the latter shows two men smushed into foreplay; a leaky cock peeking out from below. Certainly the most shocking and explicit, these might be worth posting to your Instagram feed. I was most taken with "Kissing Couple." It's an image for straight viewers to see gay sex more clearly, and not just imagine it. In comparison to the rest of the show, both paintings do something entirely separate. They hold down the central gallery and usurped much of my attention. These two narrate coming into the world from conception to birth, and by considering their homosexual obviousness, it seems Fratino is making the claim that us gays are made just like you, and you, and you. And isn't that true?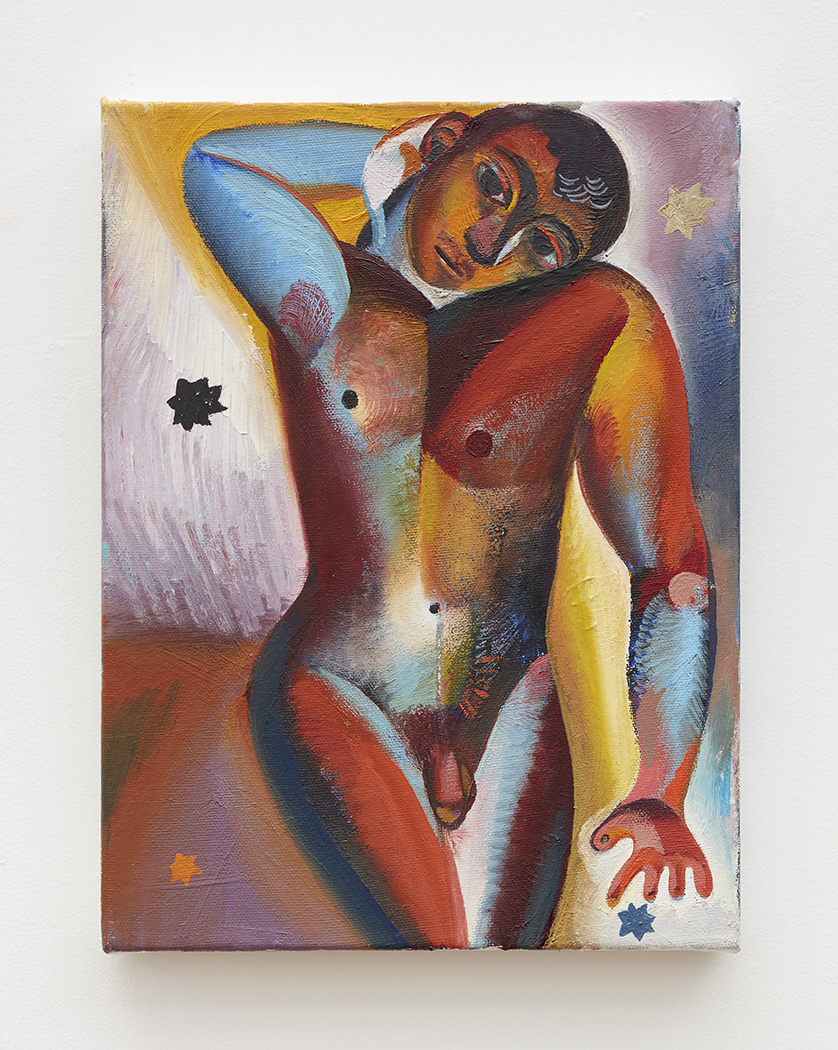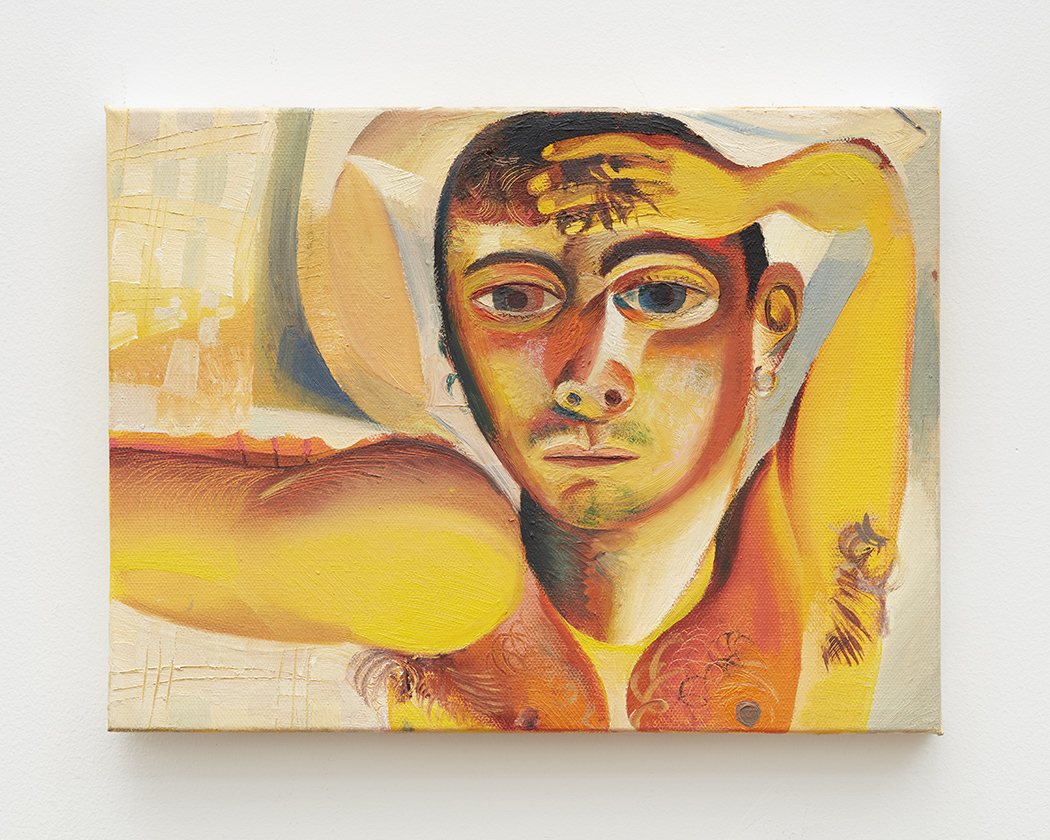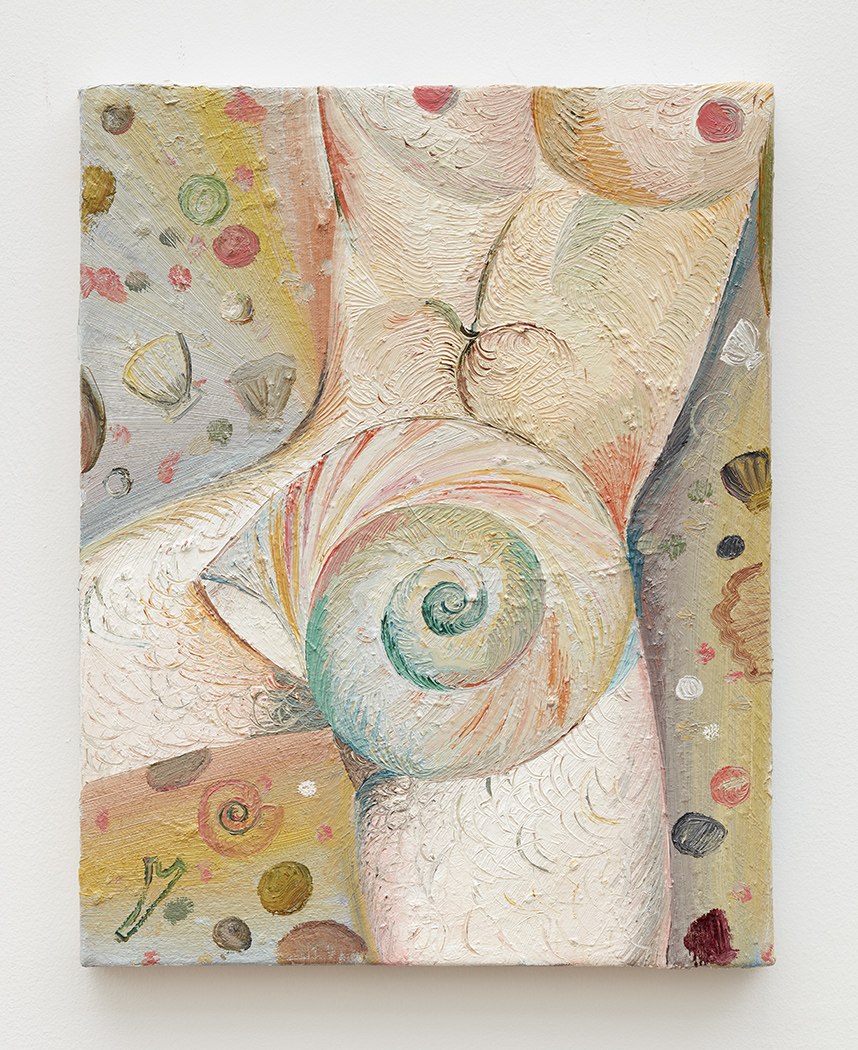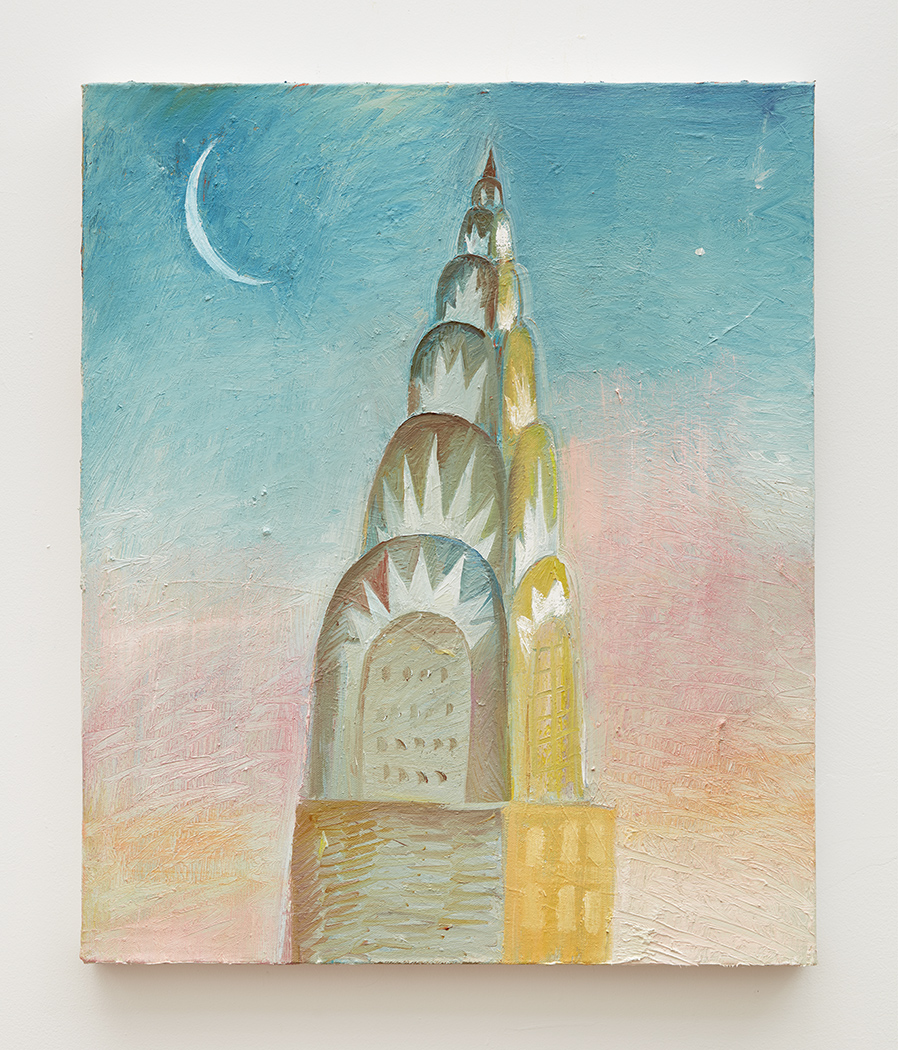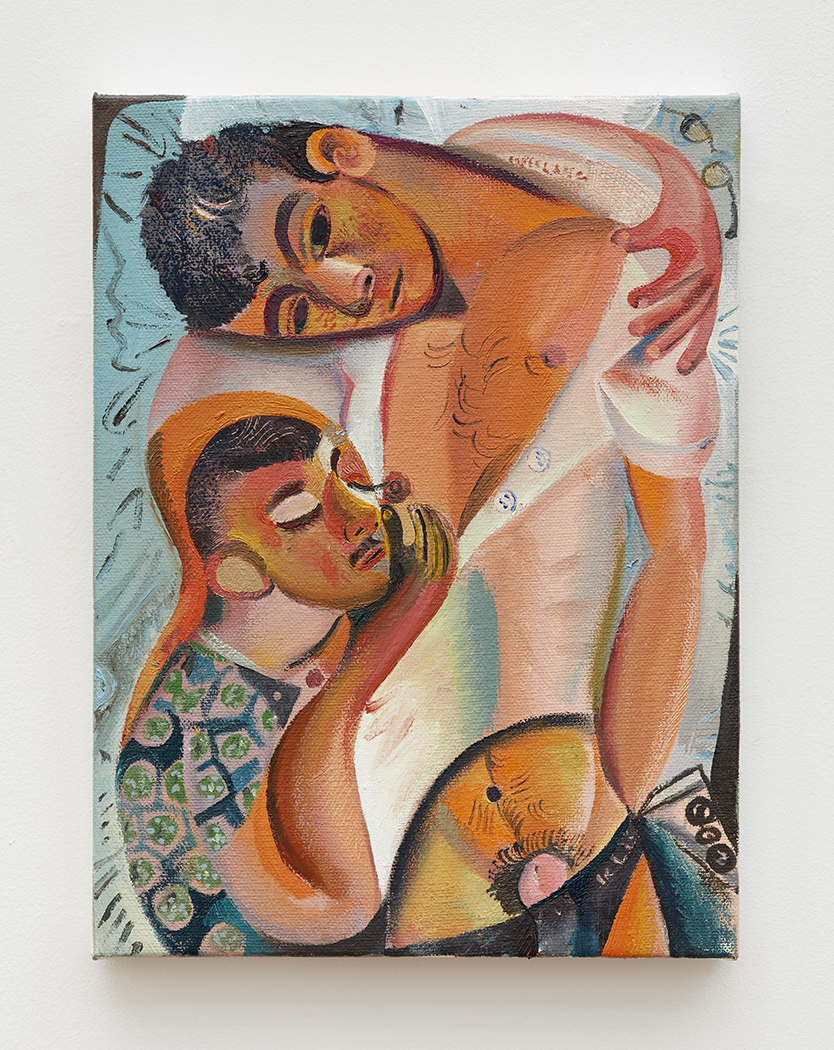 There are several other canvases in the central gallery, but they are small and struggle to shine among the larger, more blatantly queer paintings. Scenes of dressing and undressing are good context for any Fratino newcomer, but I wondered if they were necessary at all. The curation divided the works, making the larger paintings seem like anomalies.
Before you leave, do see "Metropolitan," which reimagines Picasso's "Guernica" as a crowded gay nightclub (in Brooklyn, perhaps?) featuring men in heels, strobe lights on and debauchery abound. Fratino seems to have pumped much of his energy into this percussive painting, and the result is a fabulous record of our time.

"Come Softly To Me" opens with a self-portrait. "Me" is a nice frontispiece, presenting Fratino's youth, his technical ability and those modernist predilections. It's worth noting his good looks are apparent in "Me" as well. He paints men that are conventionally attractive, and in parts they seem self-derivative. With chiseled arms, flat abs and apple-bottom booties, these guys have sex appeal beyond doubt. (I am happy to report, though, that  the subjects aren't hung. Perhaps that might cloud the mission of his project). I wondered if these factors would be considered in the critical response to the show. Fratino captures the attention of the greater gay community, which, because physical attributes are involved, I can't trust. My fear was that these beautiful boys and the handsome guy painting them was what might have formed the universal positive opinion.
Before this exhibition, I hadn't seen Fratino's work in person. Surprising, I know, as most of gay New York has already fallen for the relaxed beauty of Fratino's figures and what they might represent for the contemporary homosexual. My main question does remain: What do these paintings say about us? Fratino is not trying to paint on behalf of the entire community, I know that, but commercial attention suggests that particular modes of being gay are palatable, and therefore marketable to the heterosexual. The work instructs the straight viewer on how to visualize our realities that are nevertheless of the utomost importance, but I'd be lying if I didn't note that the best part of participating with gay works is finding a simulacrum of your own experience outside of the body. I did find that in "My Meal." This still life is cluttered with eggs, coffee, flowers, daylight, photos and sketches. It was maybe the gayest painting there, but easily overlooked in the context of the sexy boys everywhere else. But it's the final painting in the show, so I think Fratino is moving on as well, and I'm excited for what's to come. Once we get past what the straight community already knows about us, then we can really get gay. Regardless, "Come Softly To Me" displays what continues to be true: Fratino is an excellent painter with the right amount of technical skill, wit and marketability to settle into a still burgeoning career.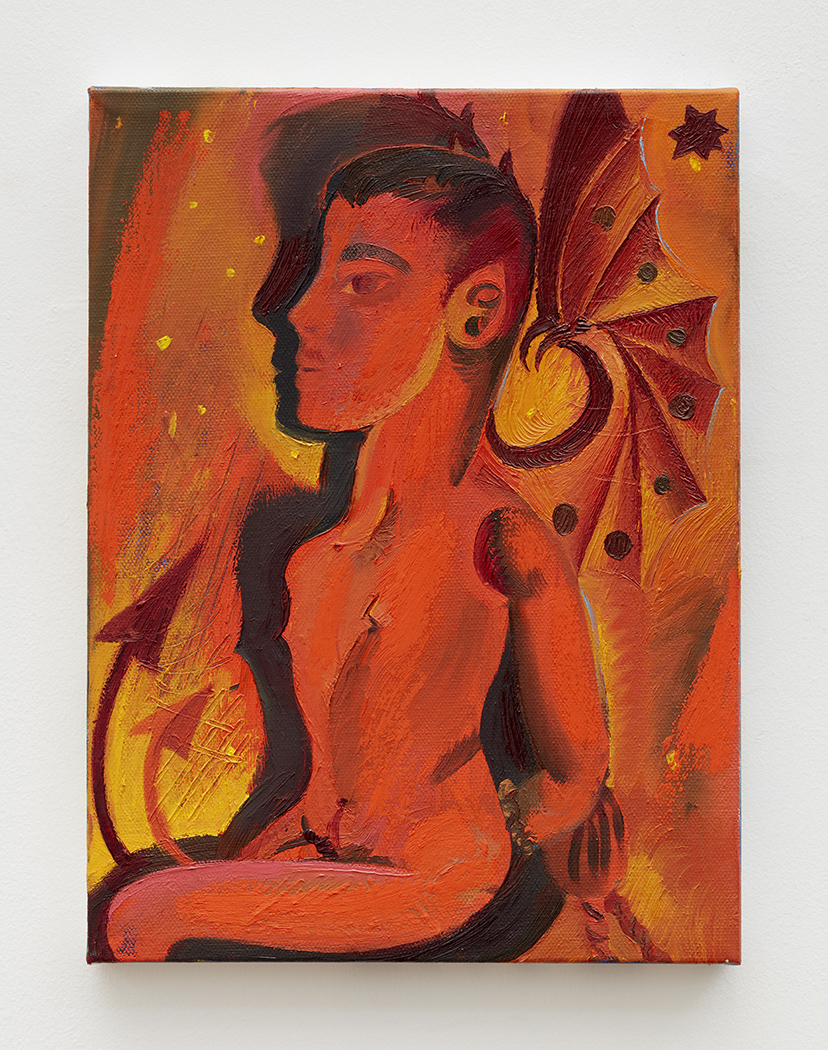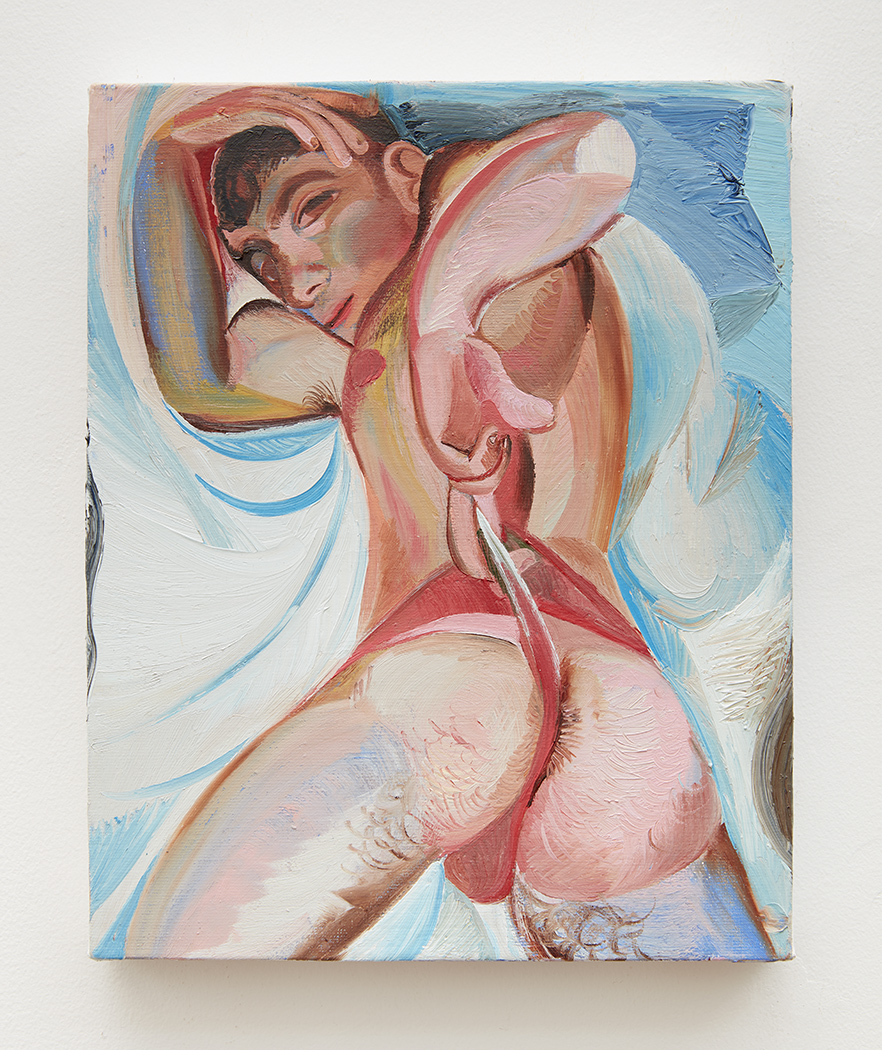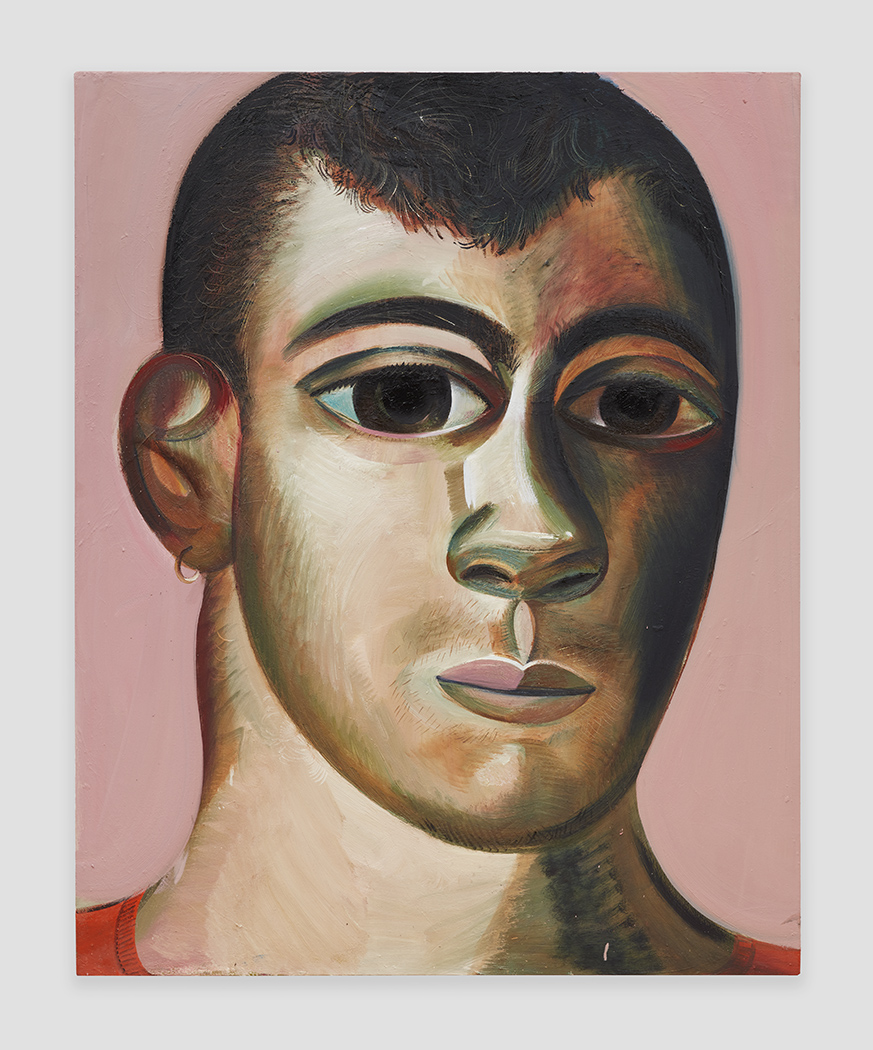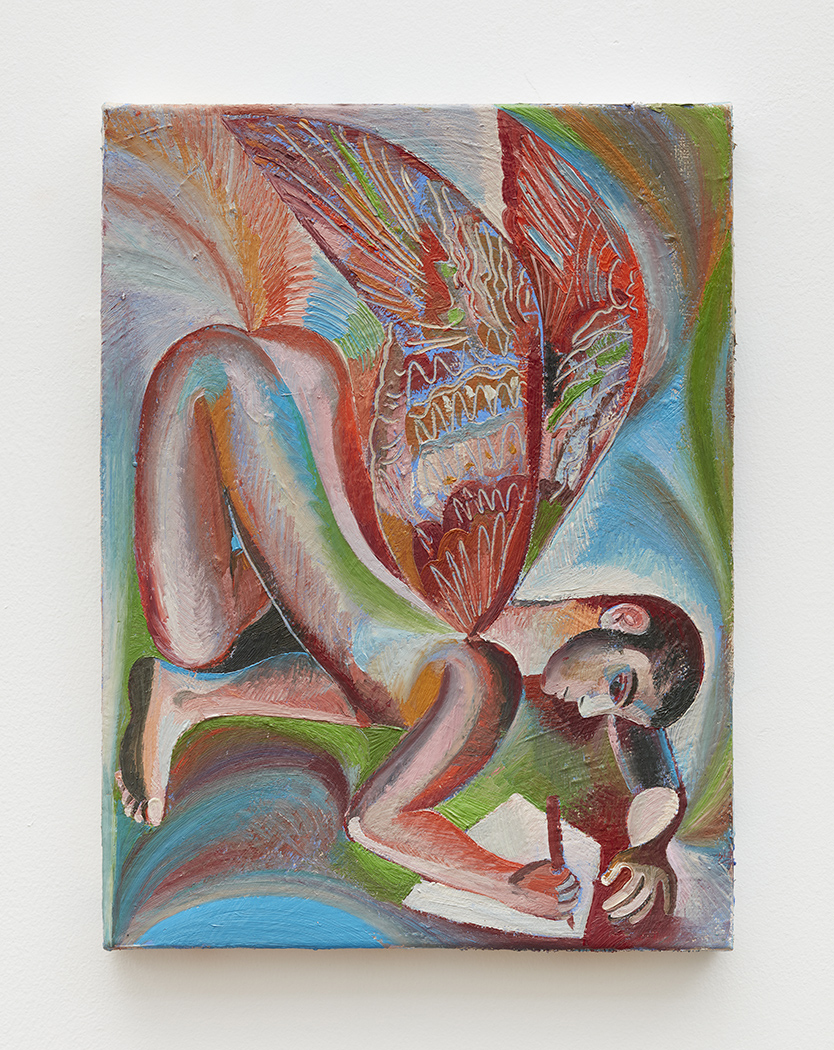 "Come Softly To Me" is on exhibit at Sikkema Jenkins & Co. through May 24, 2019. 530 W 22nd Street, New York, NY.