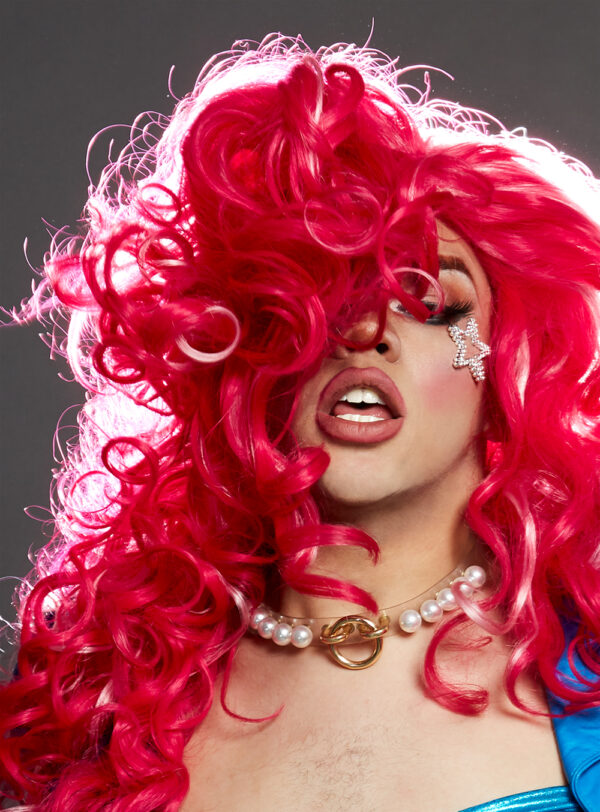 PHOTOGRAPHY BY VINCENT DILIO | STYLING BY GABRIEL HELD | GRAPHIC ART BY WILLIAM REID
Magenta
Magenta low-key hates the color magenta. So how did this rising New York drag star end up with her name? Well, turns out an old lady in a coffee shop was the inspiration. In high school Magenta was sitting with a friend with "long ass pink braids" when an "old, old, old bitch" walked up to them and said "I love your hair. I had magenta hair once too." And so "Magenta" was born. "All my friends hated the name," she explains, "but I was like 'It's cunt! It's gonna stick,' and now it's stuck."
Magenta, who turned 21 this year, grew up "way deep in the Bronx." She has been performing in New York for six years. It all started on Halloween at age 15. She woke up at 6 a.m. that morning so his mom could paint his and a friend's faces before school. Afterwards they took the train from the Bronx to 56th and 3rd in full drag. Magenta acknowledges that it was reckless, but if they acted confident then nobody would fuck with them: "And that's kind of what happened."
Magenta is most inspired by Rihanna "because you can't compete with the energy of a bitch who says 'I can do whatever I want, say whatever I want, and wear whatever I want, and you're just gonna eat it up.'" She's also inspired by Adore Delano: "I love that bitch. She also looks like you can't fuck with her."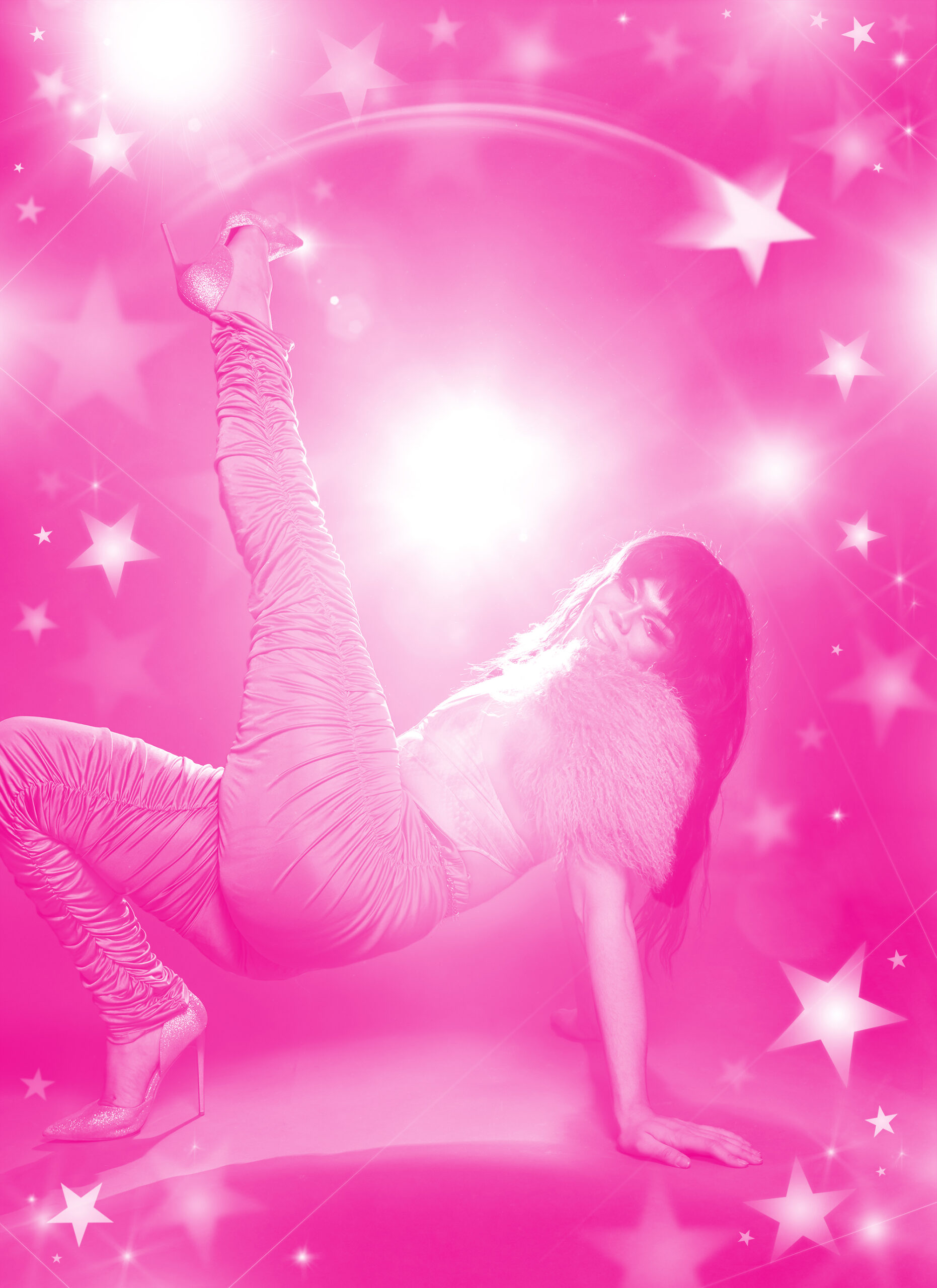 Magenta wears bathing suit by Just Cavalli, pants by Veronique Leroy, jacket by Vintage Saga Furs, necklace and belt by Chanel, vintage earrings.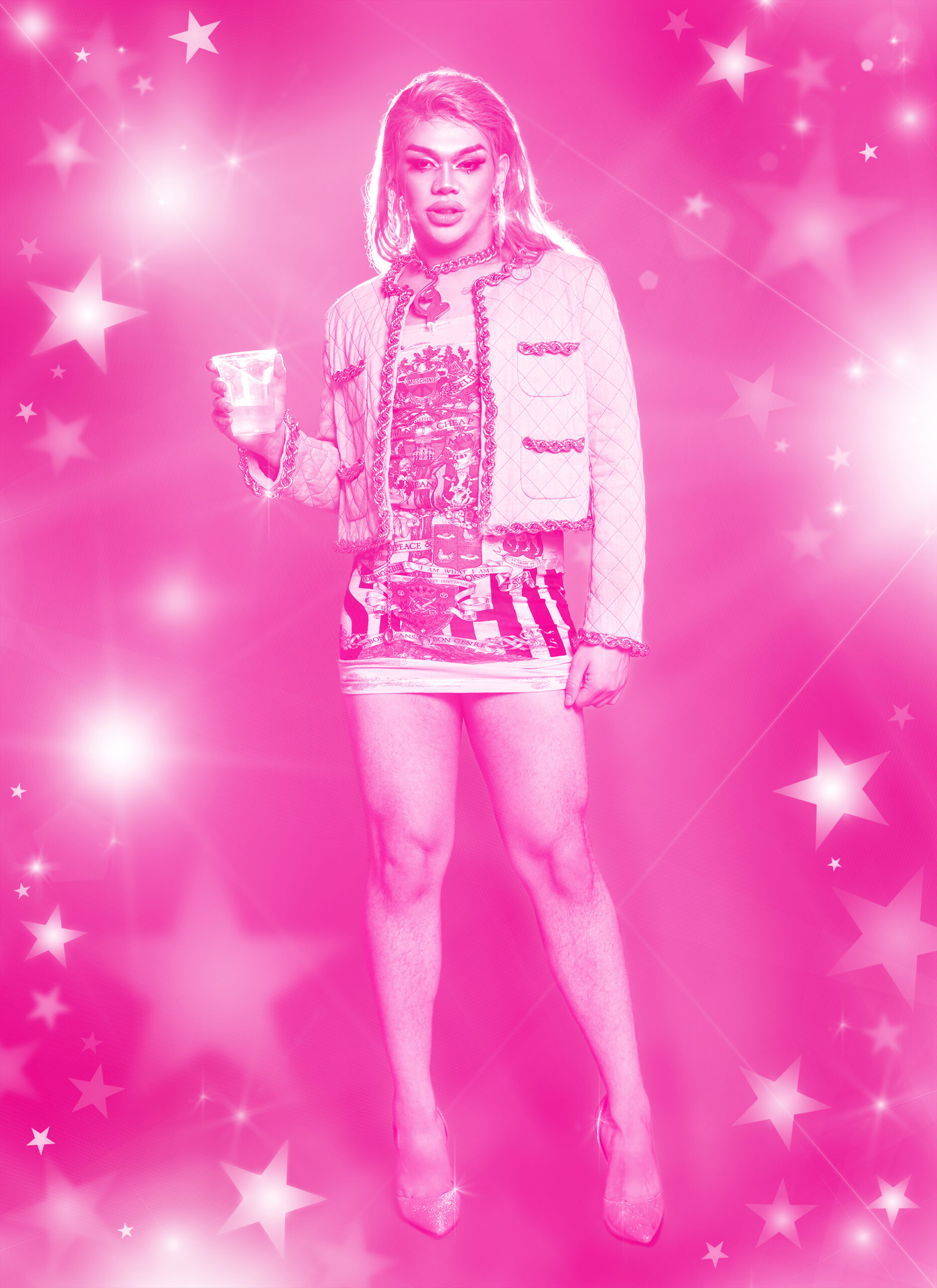 Magenta wears jacket and dress by Moschino, pants by Veronique Leroy, chain by Baby Phat.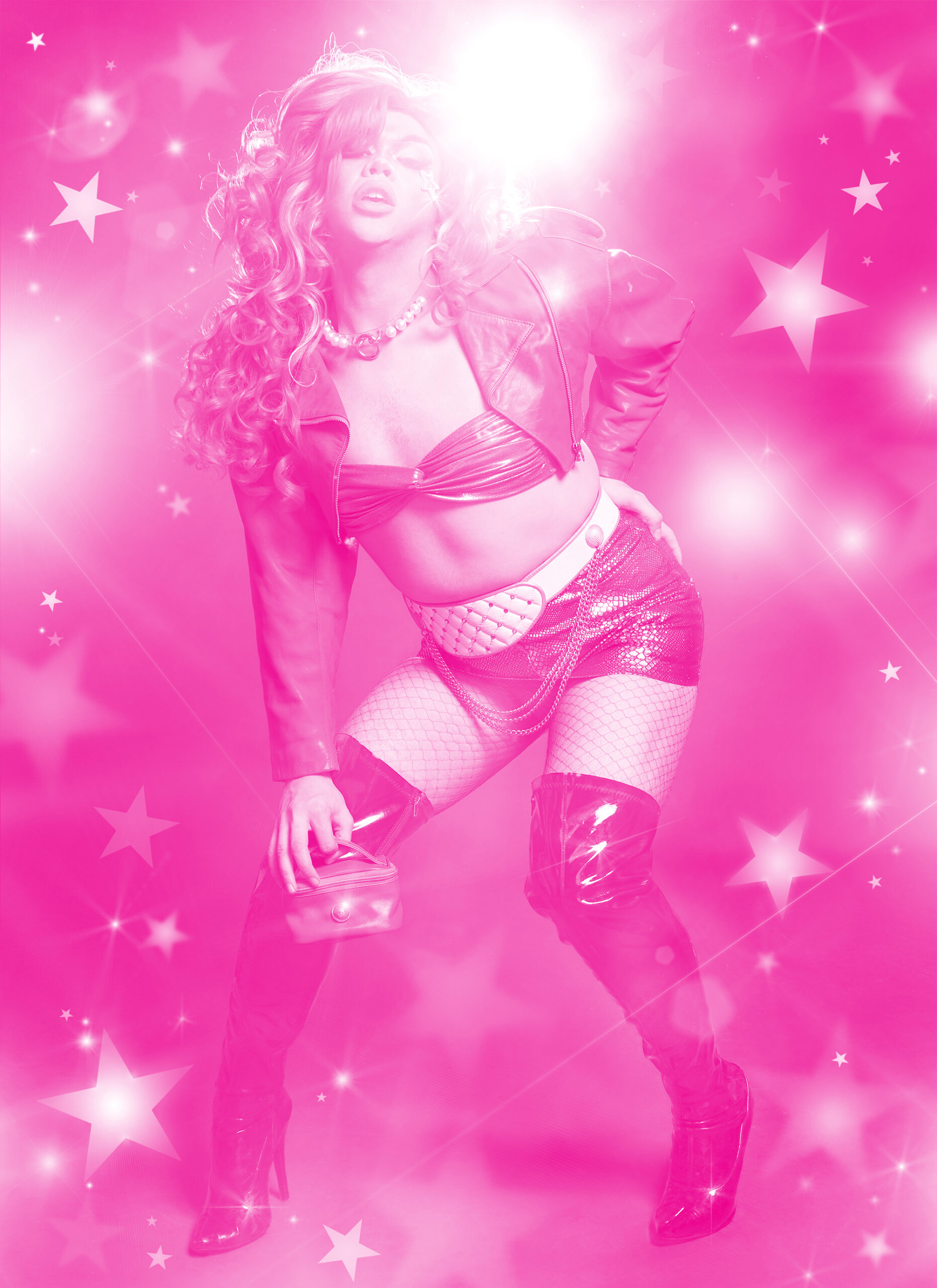 Magenta wears jacket by North Beach Leather, bandeu by Norma Kamali, skirt by Miss Sixty, purse by Versace, belt by Caché, chocker by Creepyyeha, hair by Baby Love.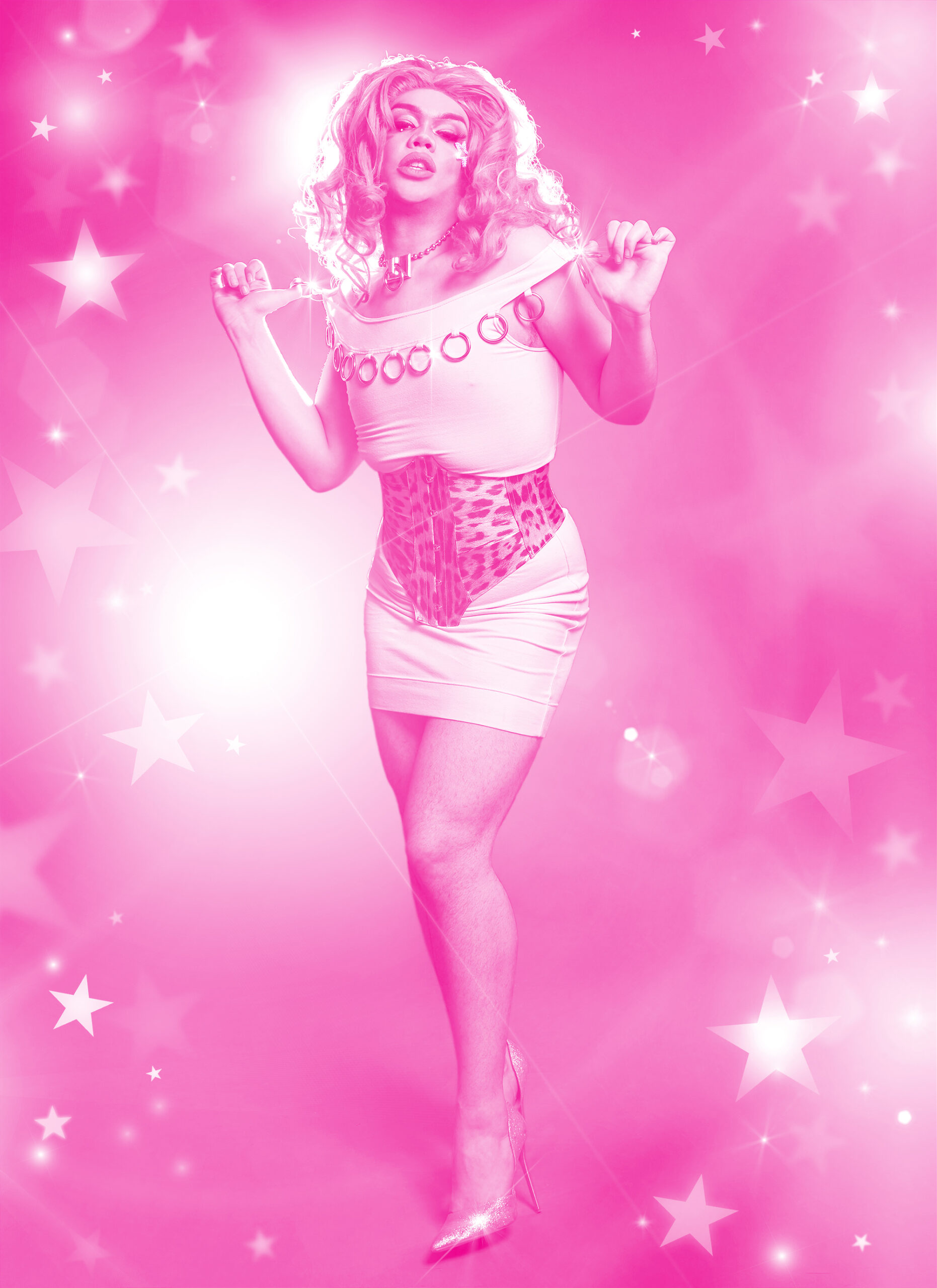 Magenta wears dress by Alberta Ferretti, corset by Cavalli, necklace by Bond Hardware.
Magenta taught herself how to paint her face with some help from YouTube tutorials. "I definitely learned a thing or two from Miss Fame videos. Also Jeffree Star because no matter how problematic it is to stan for him, he just does the damn thing right, girl!" Magenta has never had a day job and she's happiest when on stage. "I want to be there. I want to do this. I want to be that girl, you know?" She describes Magenta's stage persona as a high energy party girl: "She's gonna give you exactly what you wanted to see from the show."
To survive in the drag game, Magenta believes every queen needs kindness and a sense of humor. Kindness is important "because you have to let people feel like you've got their backs the whole time they're there. You have to be a beacon." A sense of humor matters because "if you're going to be a drag queen in a nightlife setting, no one is gonna stand for that boring ass shit. I don't want to be at a drag show where the bitch on stage doesn't have a sense of humor. And that's on periodt. Pooh!"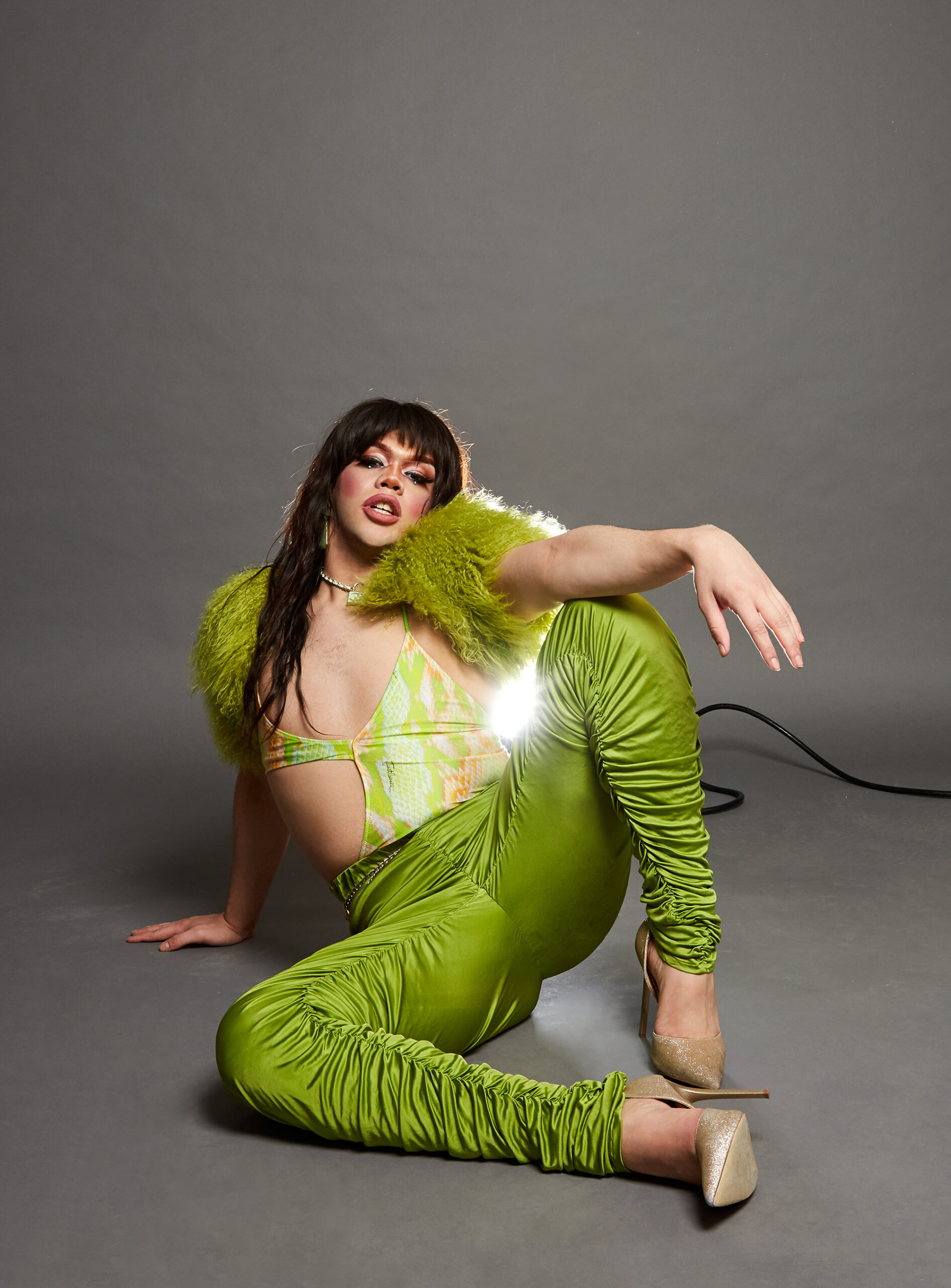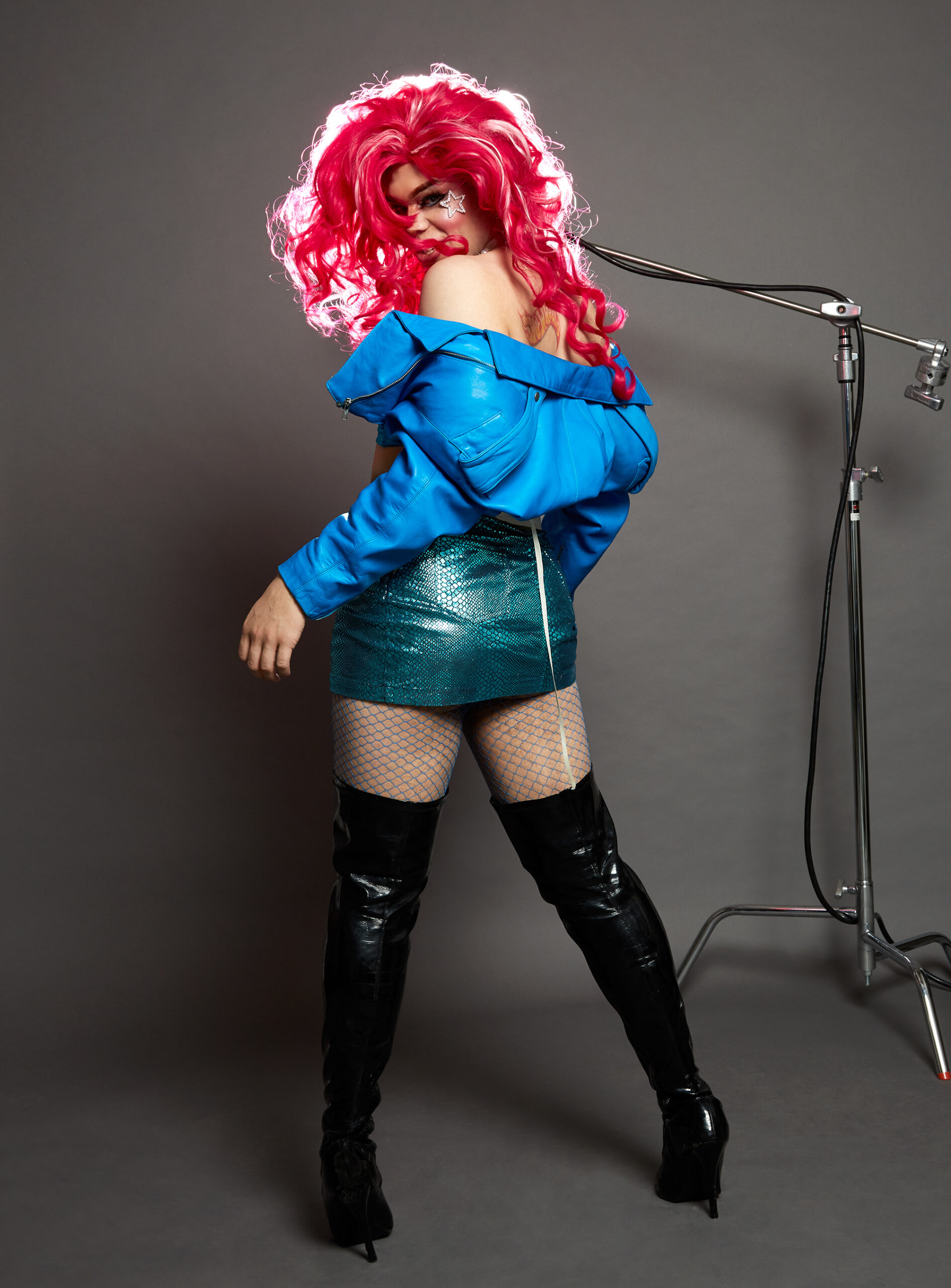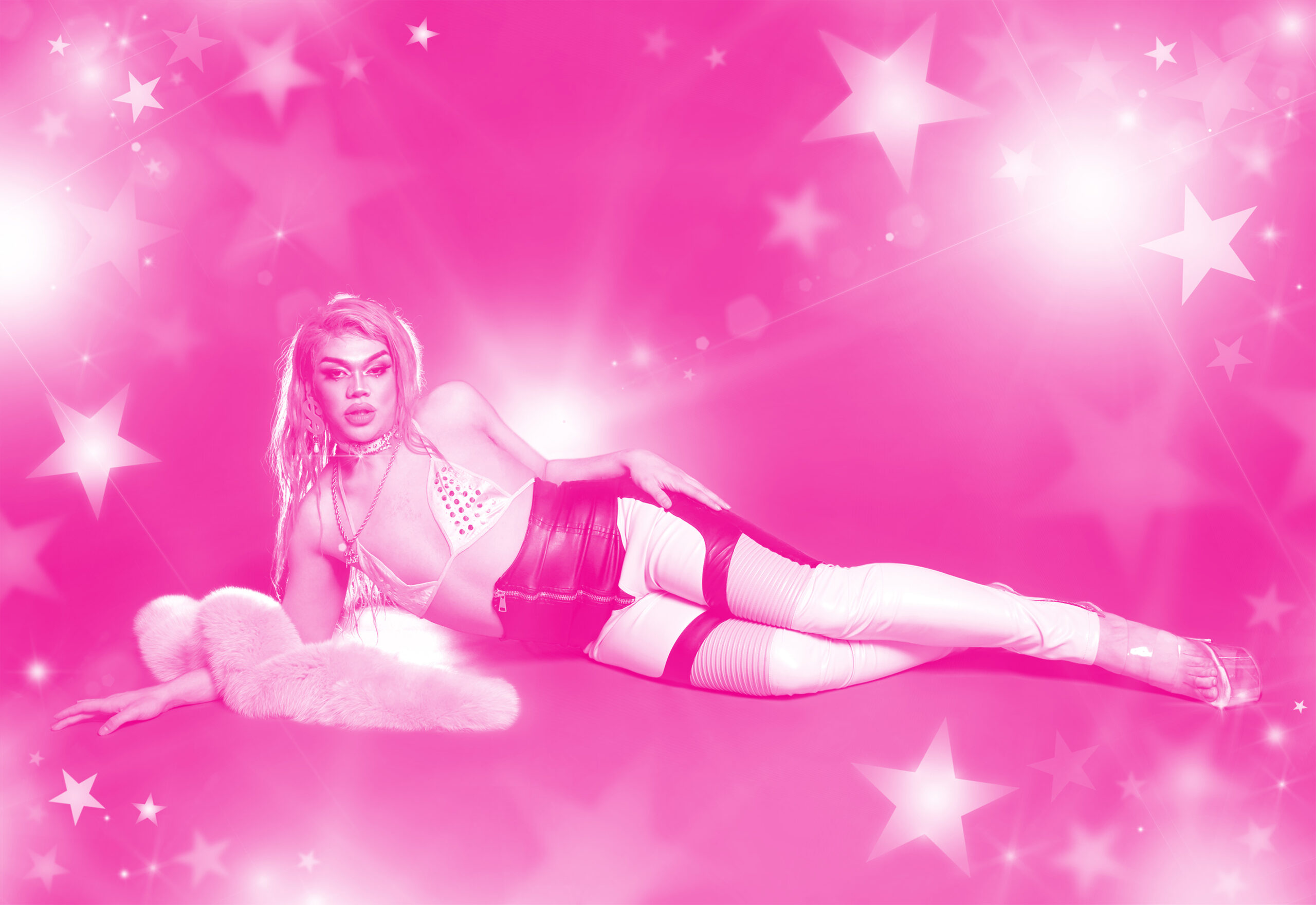 Magenta wears earrings by Rory Rockmore, bikini by Todd Oldham, chain by Baby Phat, pants by Nhu Duong.
Order a copy of GAYLETTER Issue 12 here.
Art Direction: Abi Benitez & William Reid. Graphic Art: William Reid. Editorial Assistant: Kyle Drahl. All clothing courtesy of Gabriel Held Vintage.