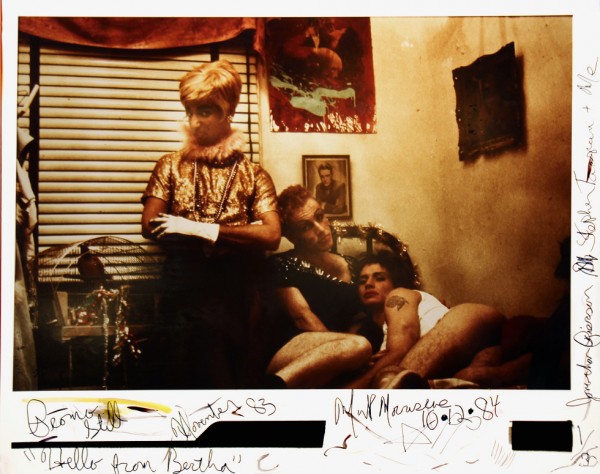 Mark Morrisroe, "Hello from Bertha," 1983-4, Chromogenic print (negative sandwich).
Hello from Bertha
Mark Morrisroe latest exhibition, now on view Thru Jan 15 at CampArt.
I'm a couple of cocktails into my afternoon so I'll make this brief and to the point. There is a magnificent show of photographs by the notoriously fabulous Mark Morrisroe which includes film stills from his cinematic expression Hello from Bertha now up at ClampArt.
The film was "a trashy drag drama based on the eponymous 1946 Tennessee Williams 1 act play about a dying penniless prostitute in a low-class bordello." Tabboo! a.k.a. Stephen Tashjian plays a character named Goldie, Jack Pierson plays Lena and Morrisroe plays the lead Bertha. The images spanning the photographic globe from xeroxes to cyanotypes are layered and deeply complex, just like Mark.
You have just a few days left to see the show so bundle up, take one of your roommates Ativans, Percocets or Klonopins and hurry on down to ClampArt to see the show through a veil of pills, it will not disappoint.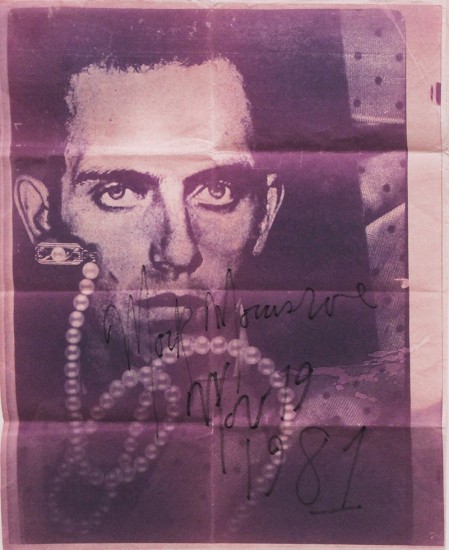 Untitled (David Wojnarowicz)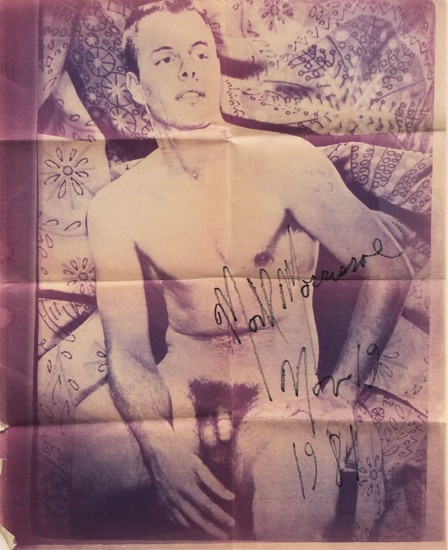 Untitled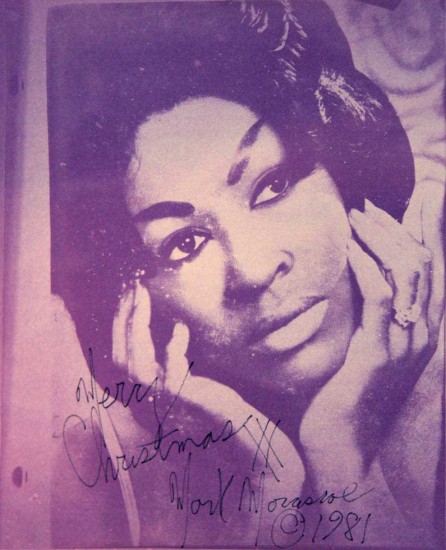 Untitled (Tina Turner)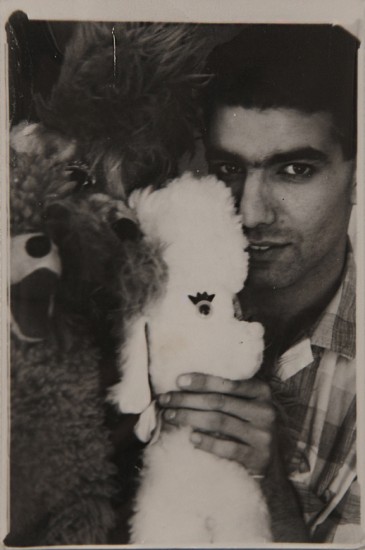 Untitled (Tabboo! with Stuffed Animals)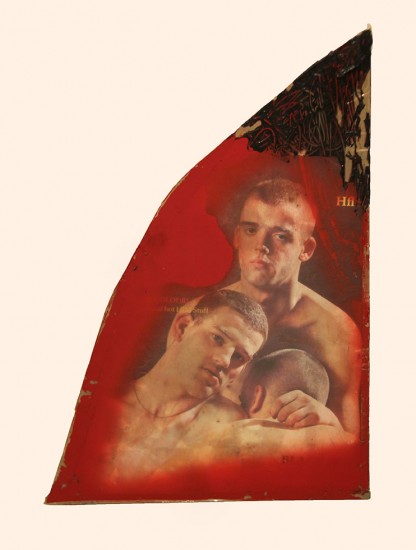 Untitled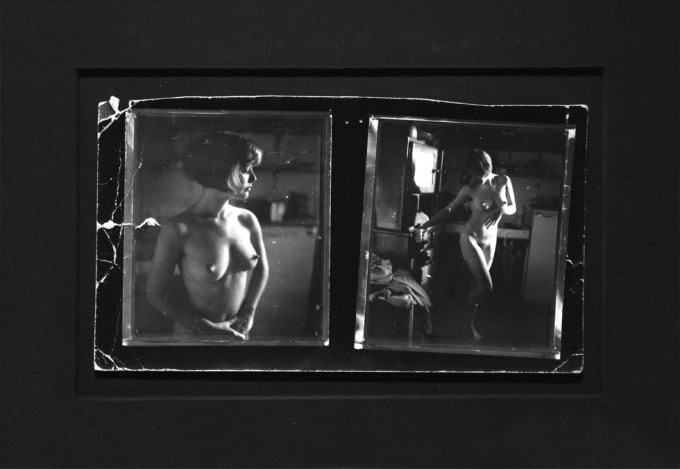 Double Image of Pat Hearn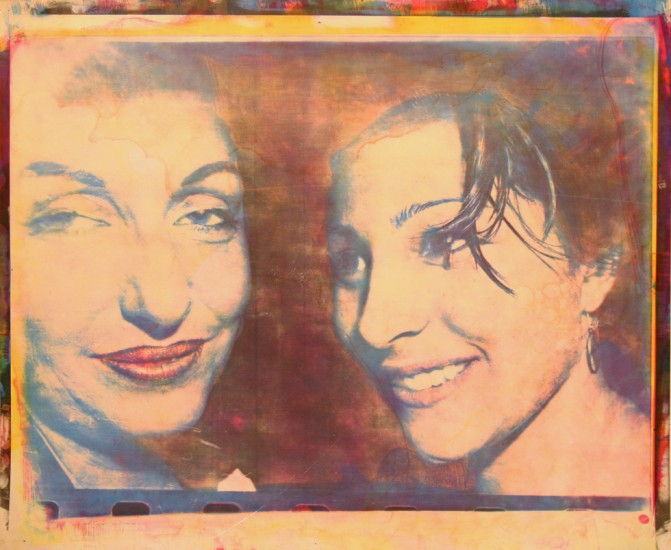 Pia and Diane Q.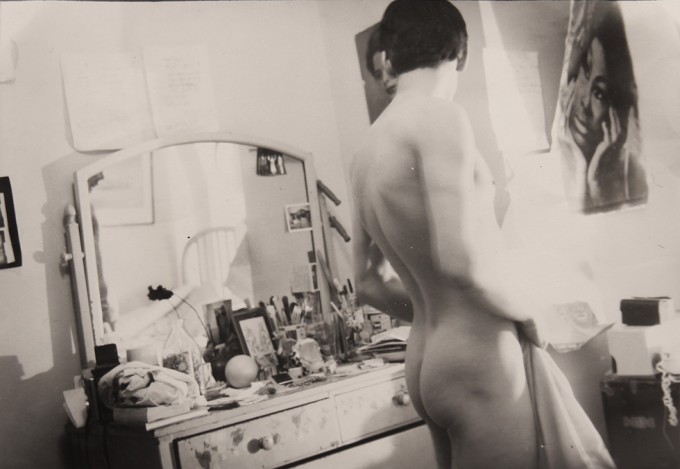 Untitled (Self Portrait with Tina Turner)
Thru January 15, 10:00AM-6:00PM, ClampArt 521-531 W. 25th St. NY, NY.