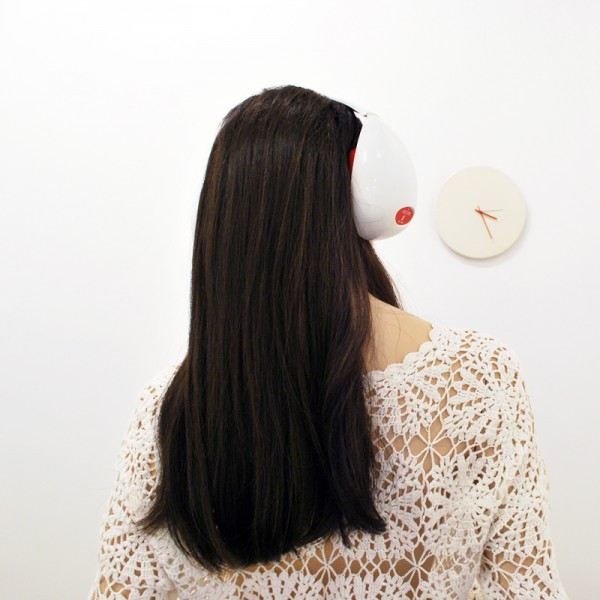 Martín as Milan while visiting the show
Martín Is Martine
The gender bending artist talks to us about his current exhibition.
Martín Gutierrez is an interdisciplinary artist who appears to be chasing after the concept of fluidity in his mind, body, persona and work. He graduated from Rhode Island School of Design with a BFA in Printmaking but that doesn't really describe him appropriately — he's a dancer, a set designer, a musician, a costume designer, a make up artist, a photographer, a model and a gender bending Madonna fan. Gutierrez is an articulate and complex artist. Raised in both the Bay Area and central Vermont; Gutierrez was a wildly creative child who grew up experimenting with essentially all creative mediums, this has allowed him to take full creative control as he knows it all. There is an extensive sense of ambiguity in Gutierrez's artwork — which is mirrored in the man.
When I asked Martín about that lovely lady (pictured above), he told me "Her name is Milan and she is visiting just for the show. She is very much a stand in for me, acting as a performative aspect and an installation."

When did you start making art? I'm gonna be cheeky and ask, what are we calling art? I grew up making what I wanted or didn't have… costumes, macaroni necklaces, dolls. I was an excessively creative child, drawing, dancing, and dressing up every day. The art community's acceptance has enabled me to do what I love and call it art, but who's to say when it began.

Where are you from? I was born in Berkeley, California to an American mother and Guatemalan father. My parents separated when I was young, and I lived in Oakland until my mother and I moved to Vermont when I was eleven. Both Oakland and Vermont are 'home' in different ways.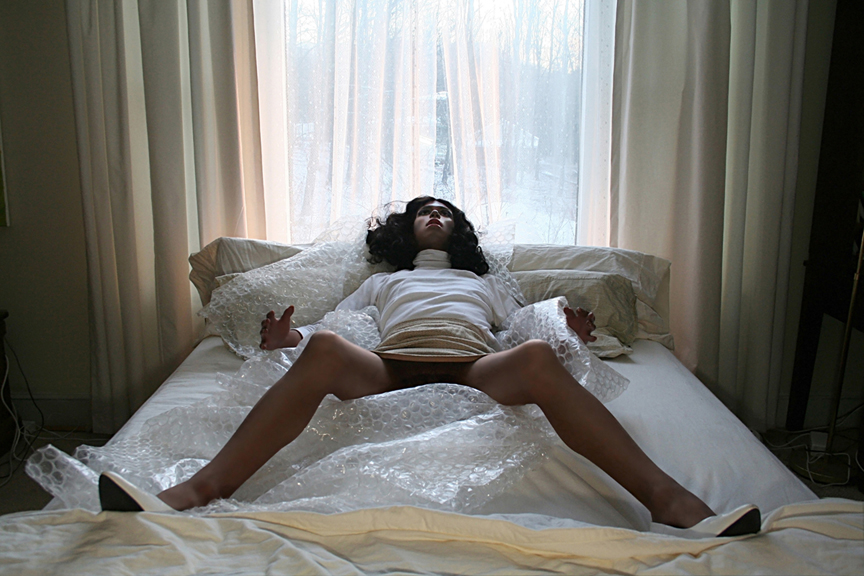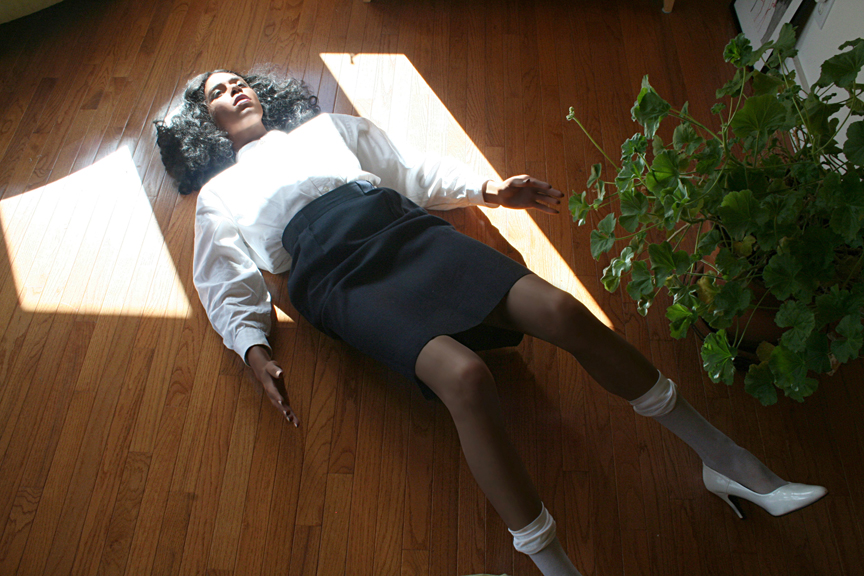 How did the show 'Martin(e)' come about? Exploring self through my own transformation is the theme of the exhibition, but also a part of my lifestyle. I am the muse of my media, which in this case includes a collection of videos and a photo series.
Tell us about the name of the show? It's a play on my own name. Because my name is Spanish, written with an accent over the 'i', it is pronounced Mar-TEEN, though it looks like 'Martin.' Another common mistake is when I say Mar-TEEN, people often write it as 'Martine.' The title of the show is as much for pronunciation as it is to allude to a gender duality. I have grown up surrounded by the initial confusion of strangers thinking I am a French girl then discovering I'm a Spanish boy.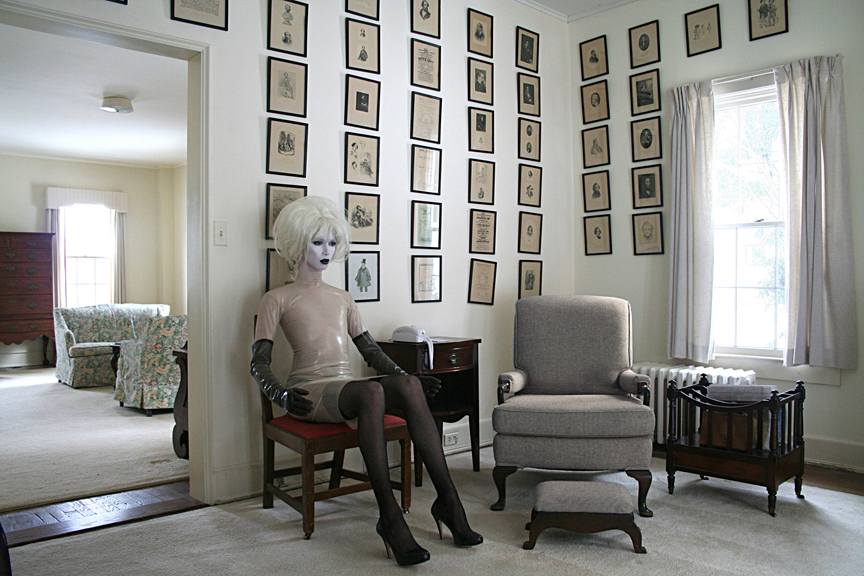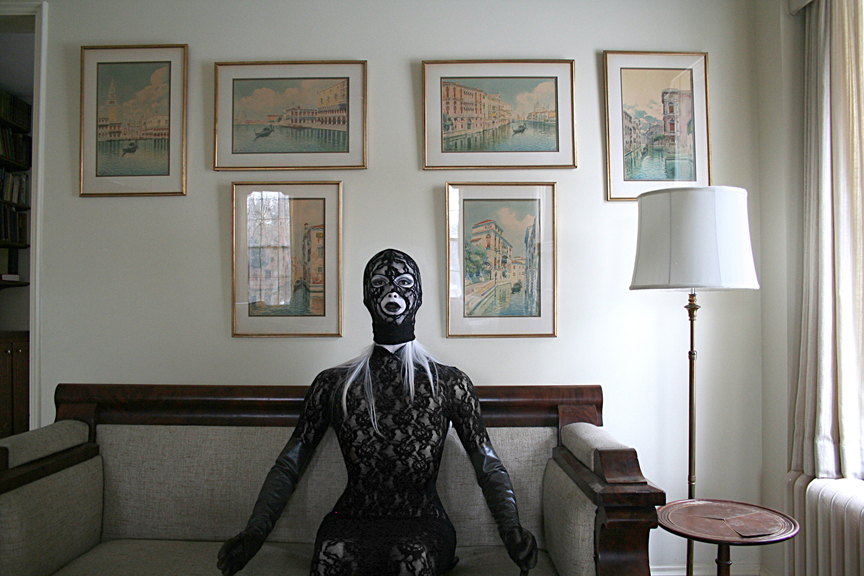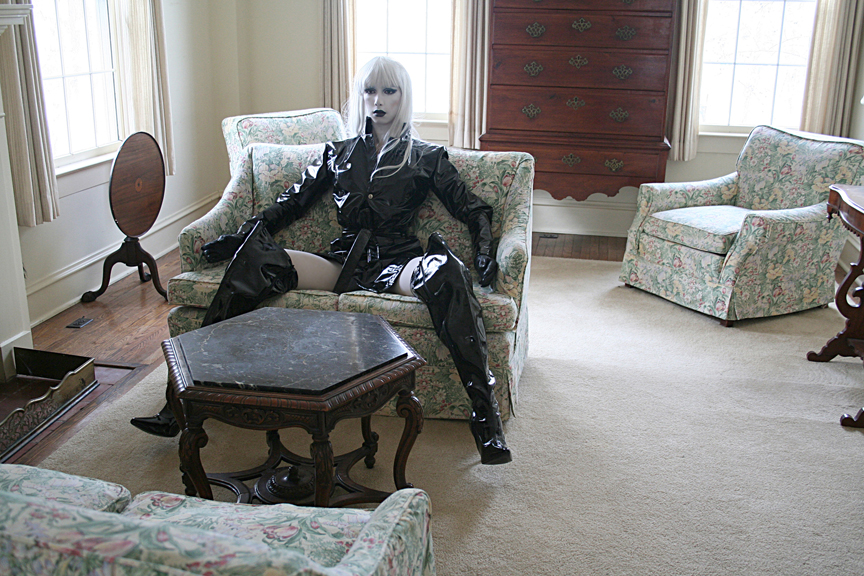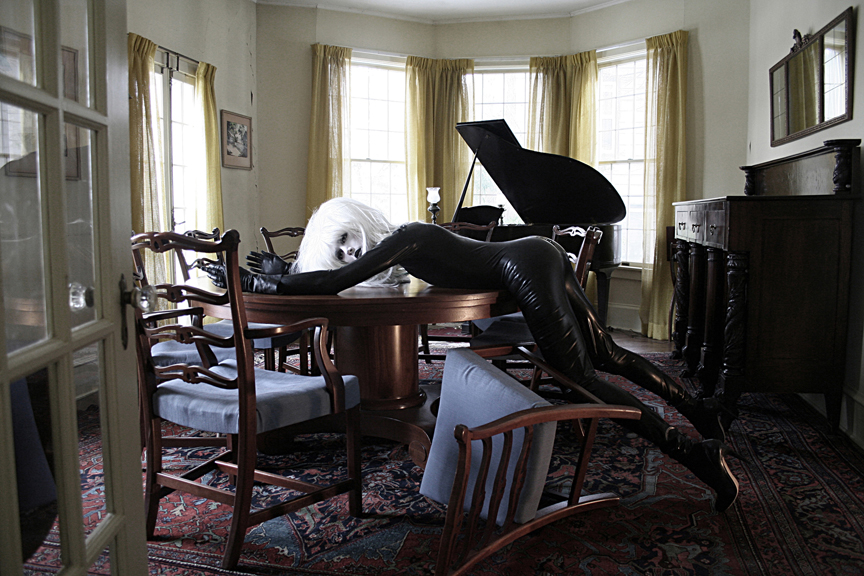 How did you come up with the names of the "dolls" in the show: Mimi, Luxx, Ebony and Raquel? — Who are these lovely ladies? Before I thought of names for the dolls, I had to think about the men that named them. The men who I imagine to personalize, dress, and care for each doll are just as important to me as the dolls themselves. It is important for viewers to interpret the story their own way, to create their own narrative.

How does fashion influence your work? I have always gravitated towards dramatic imagery and the fashion industry capitalizes on that. Hands down I would much rather flip through a strong issue of a fashion magazine than read a best selling book; film is another story.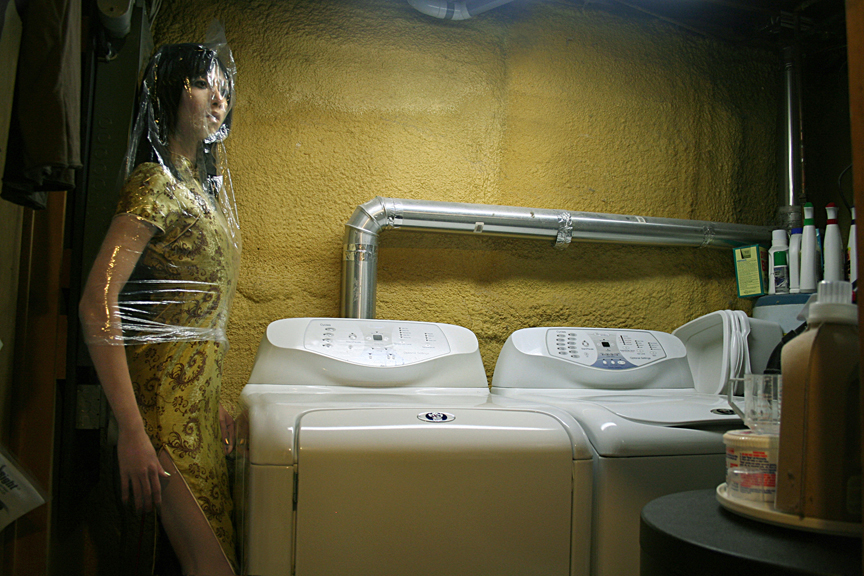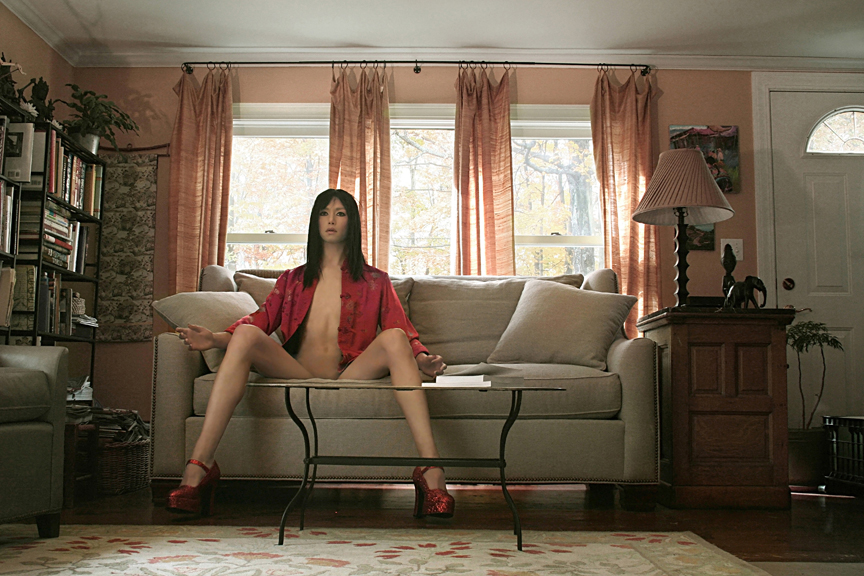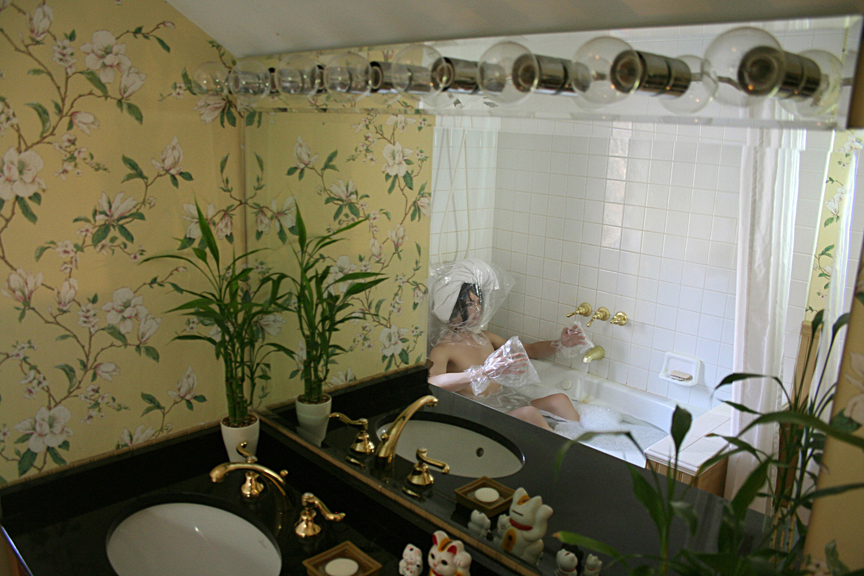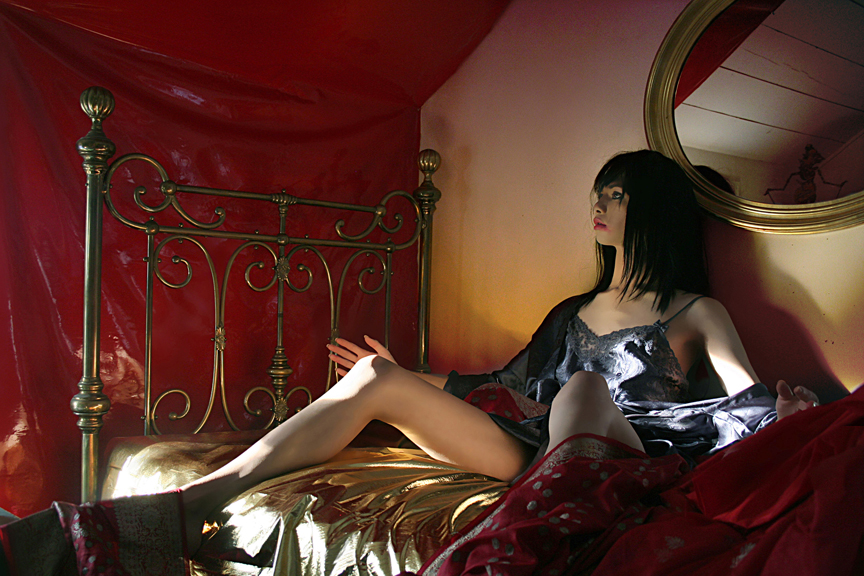 How would you describe your work? I usually don't; I think it is important to challenge our perceptions as viewers. Exploring self through my own transformation is a strong theme in my work. I am the muse of my media, so I often face questions intrinsic to me.
Who inspires you? It is unfair to promote just one of the many artists and icons who have inspired me over the years but… shout out to Madonna!

When did you start dressing as a woman? Ha, have I started? Well… I started shopping in the girl's department and wearing butterfly clips as soon as I could dress myself (maybe first grade), but I don't think of my personal style as 'dressing as a woman.' A man in a gown, I try not to see clothing as gender specific. I just dress in clothes I'm attracted to.

What attracts you to gender-bending? It is not political or something I'm trying out. Fluidity has long been a part of my lifestyle as an individual; it is something I have struggled with and am dedicated to celebrating even though it comes with prejudice.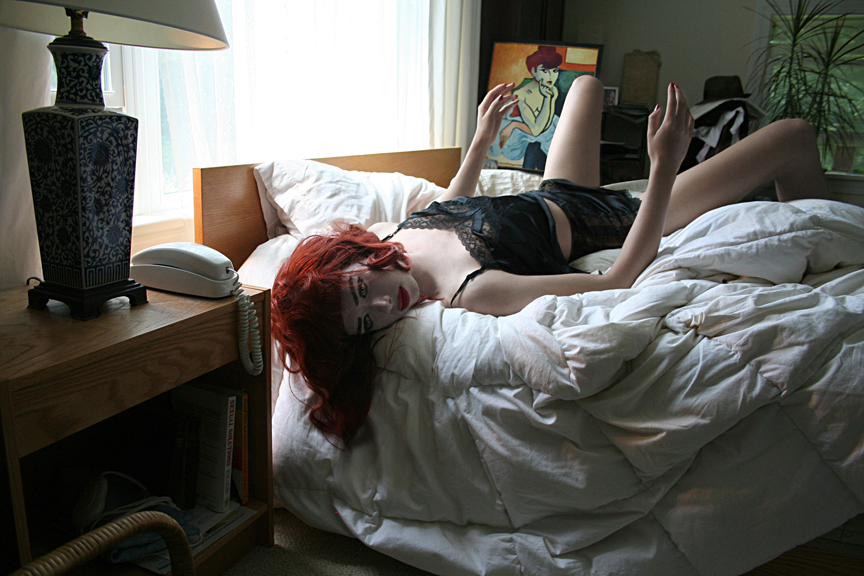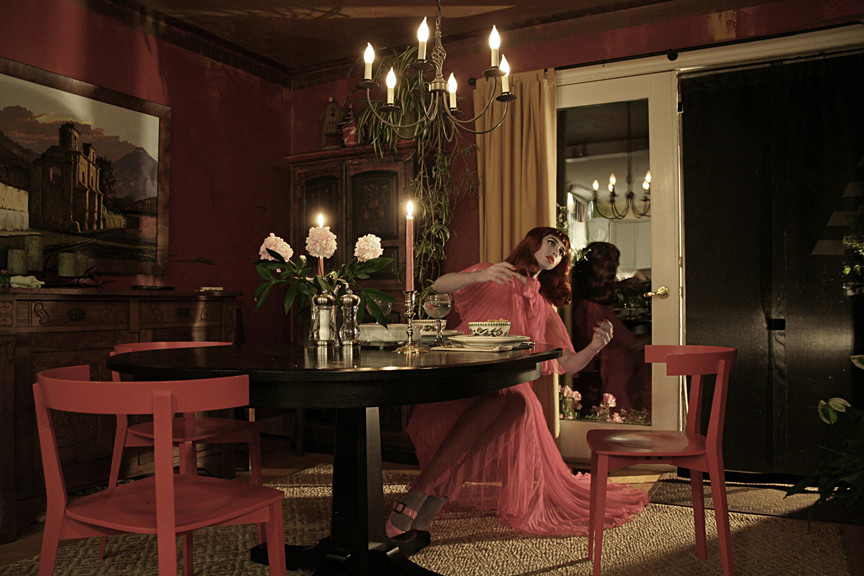 Have you dressed up as a woman outside of your art? Yes, I love me some Queens, and a few friends wanted to go out in full drag so we all dressed up and I almost got into an altercation. This guy felt his masculinity was threatened because he was straight and he thought I was a real woman, a real 'sexy' woman. He should have just played it off as a compliment; I know I did.
Who do you love? Ben & Jerry's, for their delicious menagerie of ice creams.
Who do you hate? Ben & Jerry's, same reason.

Can you describe the typical fan of this show? I have no idea. If a typical fan is anything like one of my friends, I imagine a beautiful breed of eccentric, fashionista, starving artists.
How would you describe yourself? I would describe myself as a traveler and tend to be a perfectionist when it comes to my art. I can't help but to seek out beauty and romance around me and more often that not, I find myself disappointed. Perhaps I need to be, to 'make' so often.
Where are you happiest? It's a state of mind more so than a physical space, one I lose myself in…Whole Foods is a close second if I want to feel a little guilty.
What do you want to do in 20 years? If I could just be successful doing what I love, that would be enough.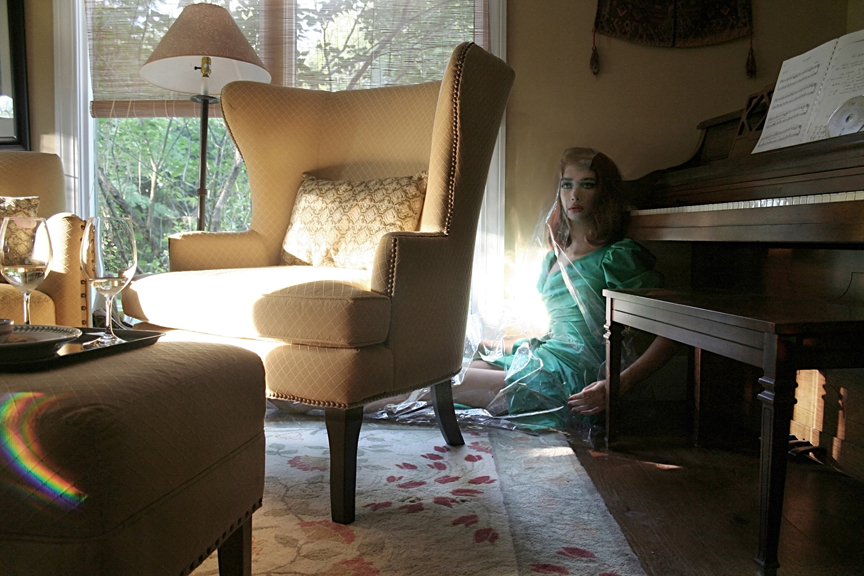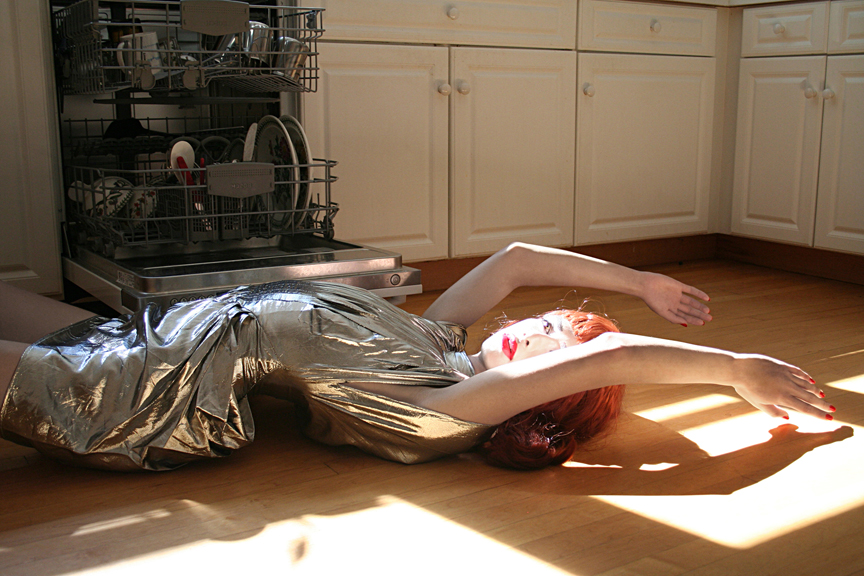 'Martin(e)' is currently on view at Ryan Lee Gallery until August 16th.
Ryan Lee Gallery, 527 WEST 26TH St. NY, NY. Mon– Fri, 10:00AM–6:00PM