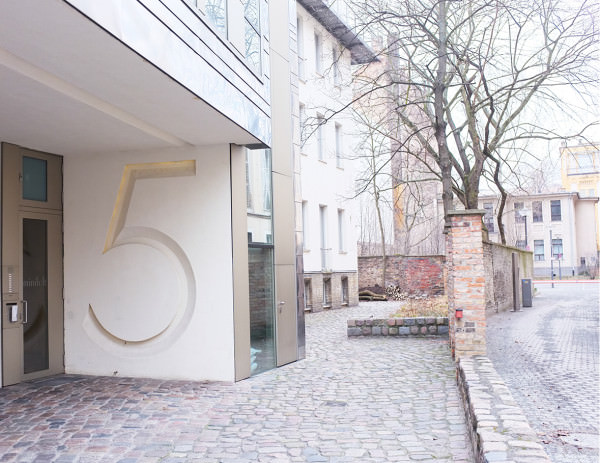 PHOTOGRAPHY BY GAYLETTER
Miniloft Hotel
Environmentally sustainable industrial-minimal-chic in the center of Berlin
If I had to choose the favorite place I've stayed at in Berlin, I'd probably choose Miniloft. I love the apartment style of their accommodations, allowing you the freedom to cook and really settle in like it's your own place. In addition, Miniloft is designed and decorated much like I'd want my own apartment to look, a remarkable synergy of industrial minimalism inside and out.
Miniloft is located in the heart of Berlin, in the Mitte neighborhood. Formerly part of East Berlin, Mitte is now a pulsing center of Berlin life, full of cafes, art galleries, and cute shops. Much like the neighborhood in which it is situated, Miniloft is an exemplar of the intermingling of old and new Berlin; literally consisting of a renovated 1890s building and a contemporary addition of bands of glass and stainless steel that extend the building into the air above the street below.
The building is half a block from the Museum für Naturkunde (Natural History Museum), and around the corner from the Brecht-Haus Museum, as well as a famous cemetery where figures like Hegel and Brecht lie buried. It's only a five-minute walk to the nearest U-Bahn station.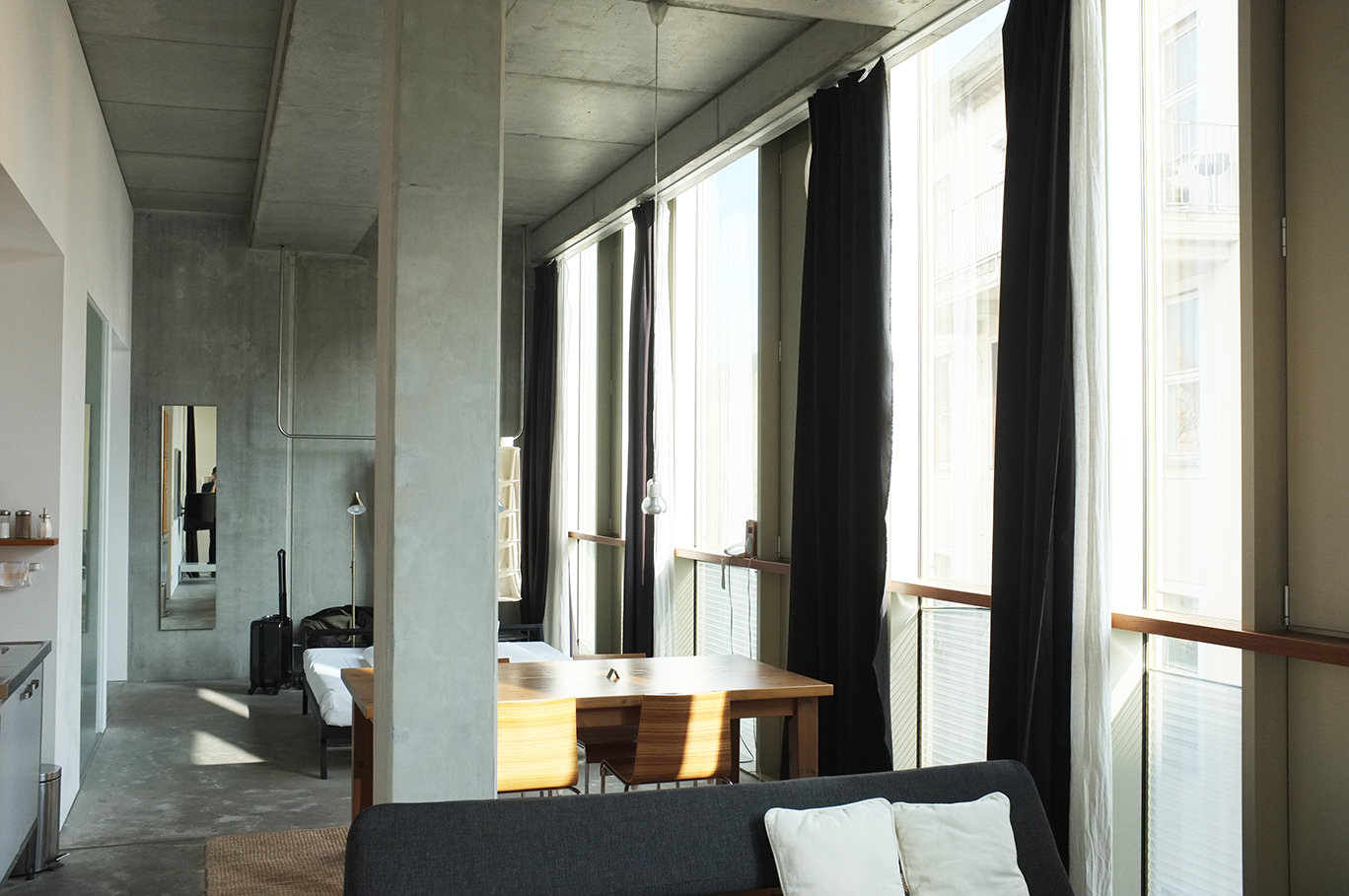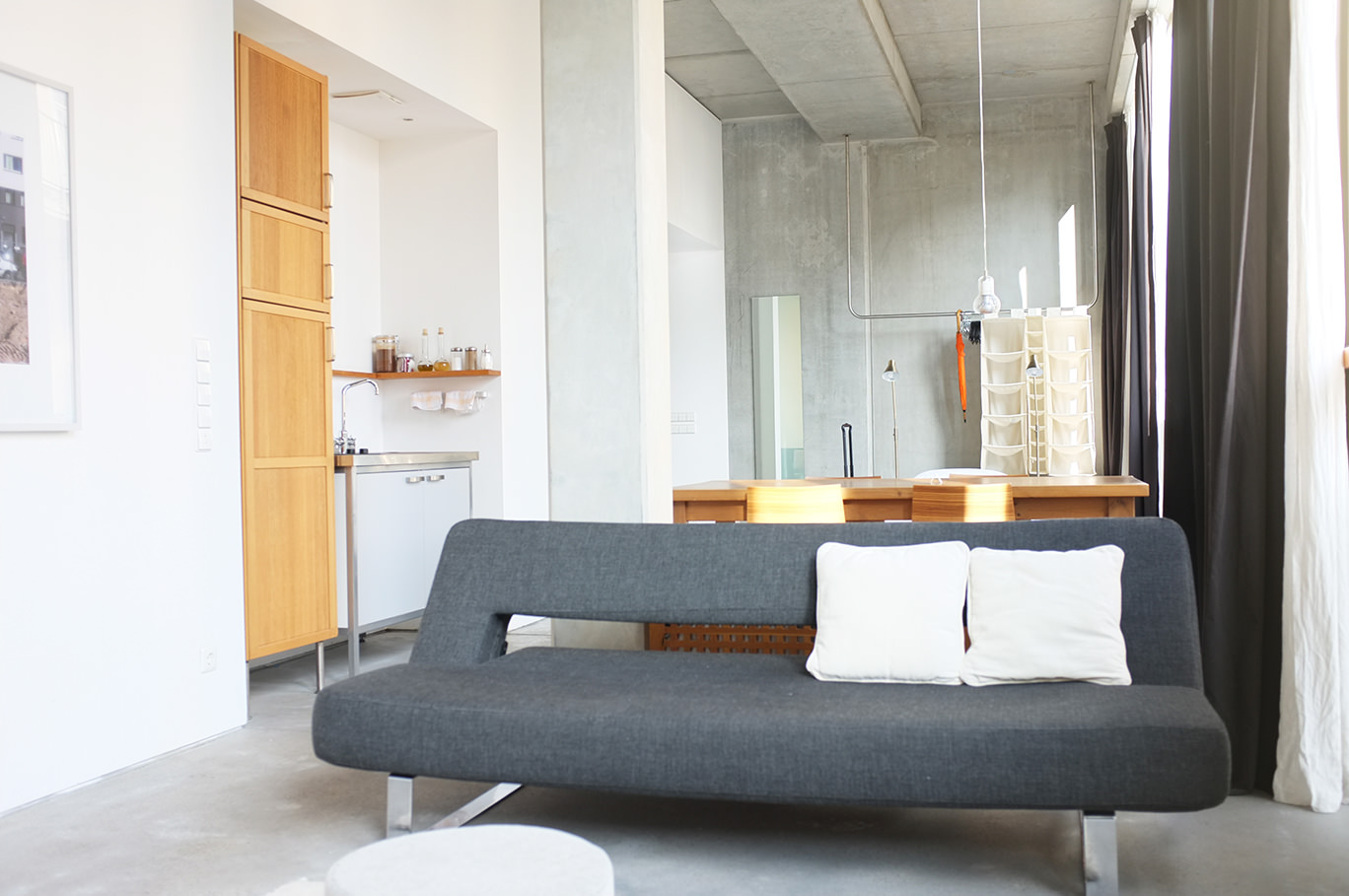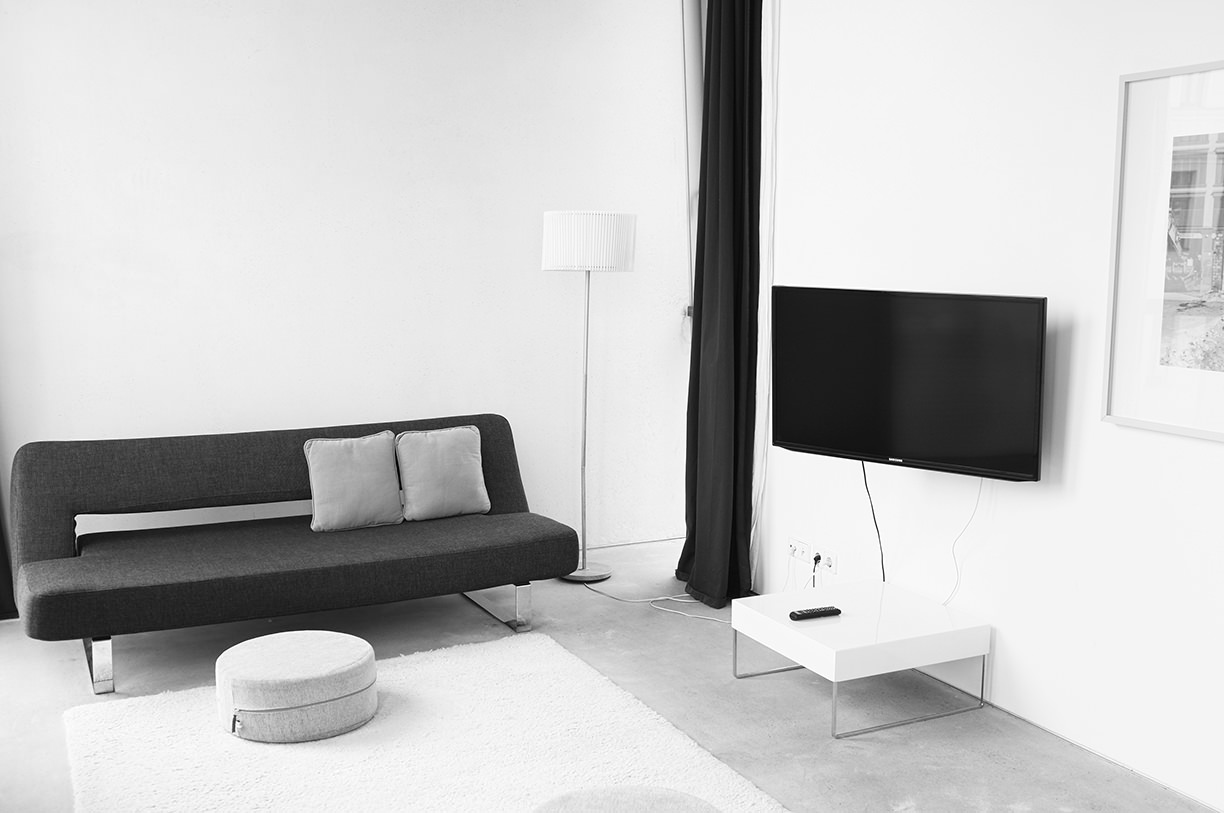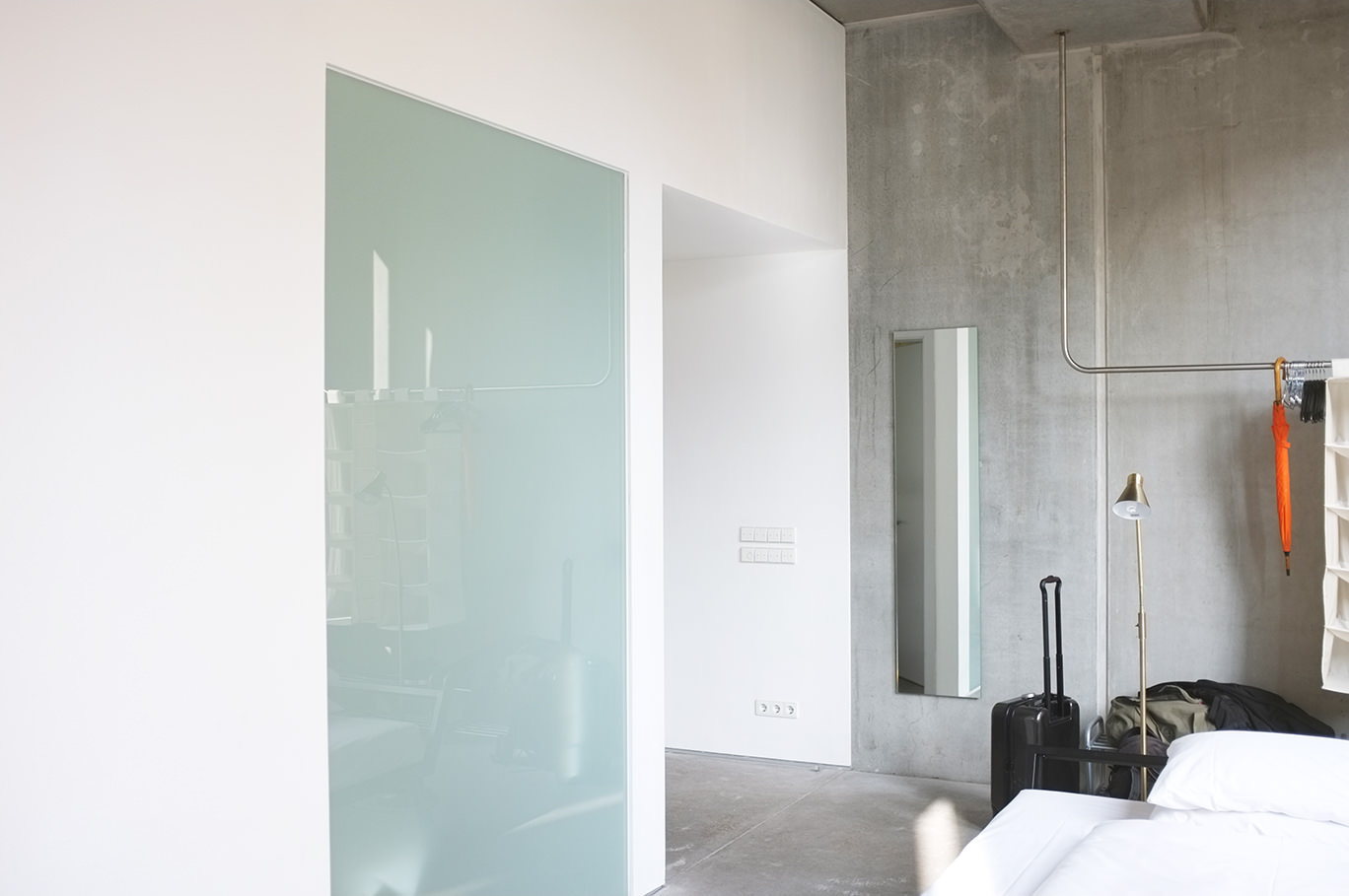 I stayed in their "extroverted" style apartment, which features a stunning 40 foot glass curtain wall running the length of the apartment. I love that particular blue-grey light that permeates Berlin, and the apartment's glass walls let it in in droves. The apartment is simply beautiful, all of its aspects composed from a neutral palette with delightful orange accents coordinating with concrete and wood.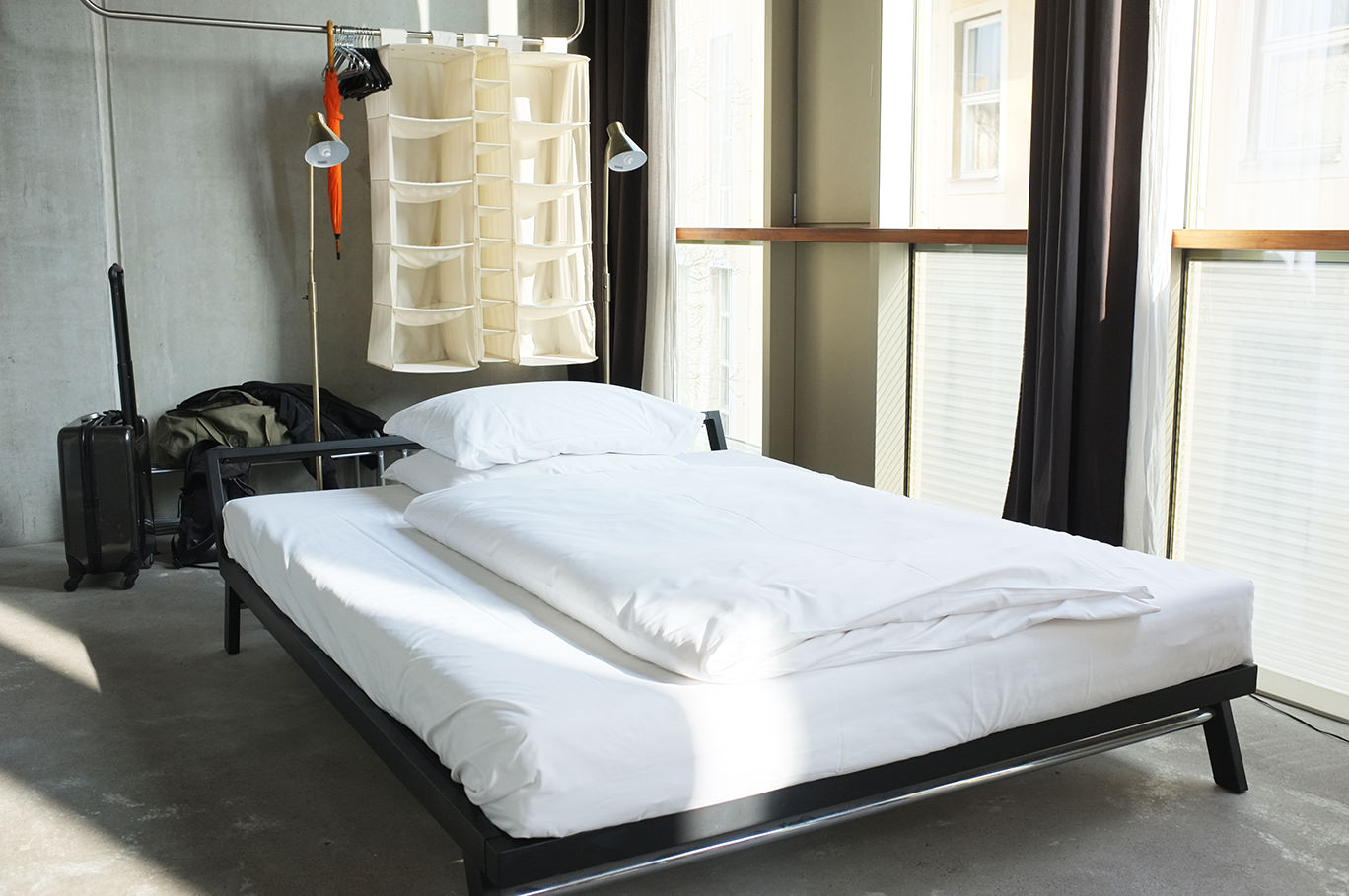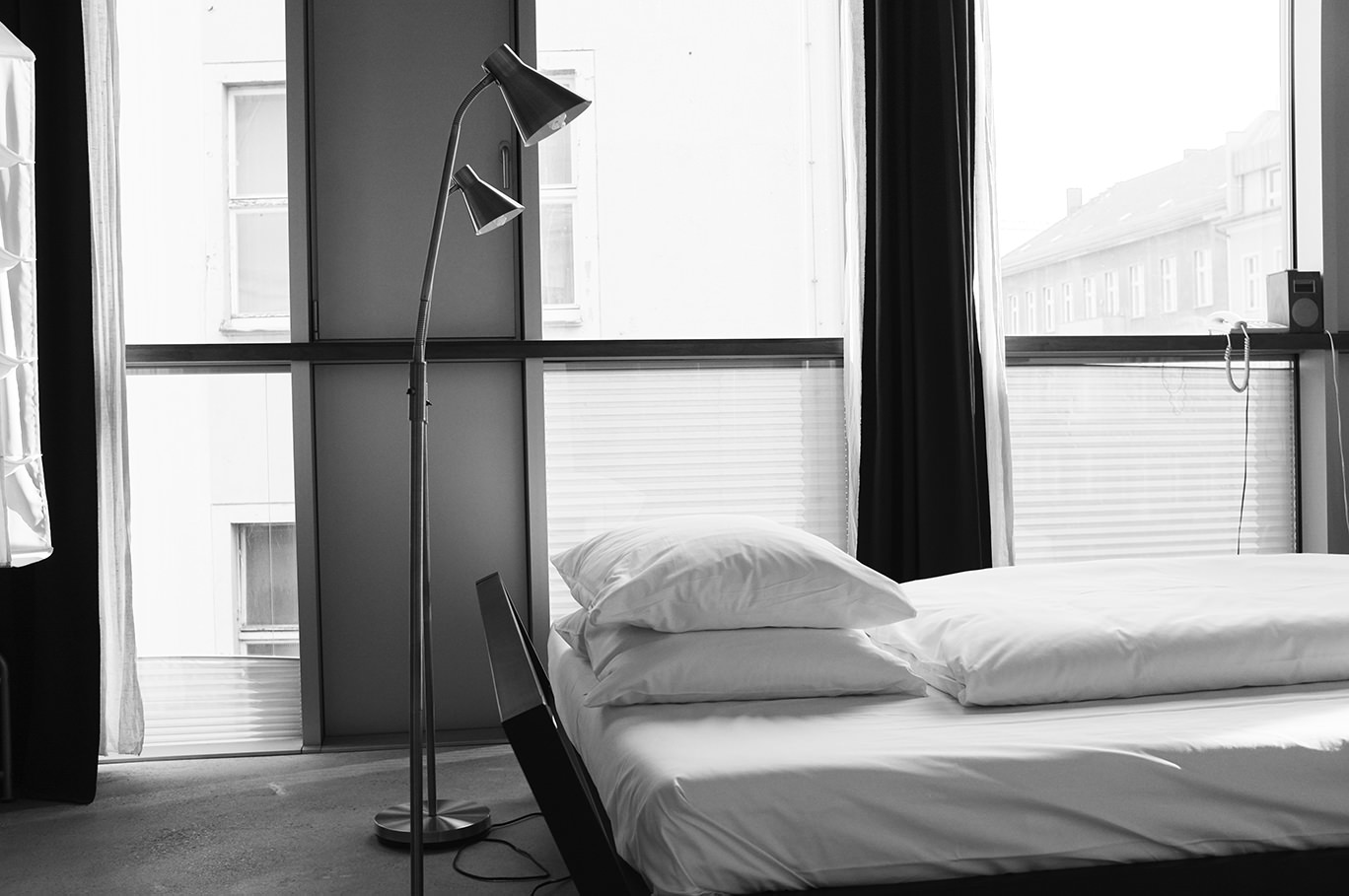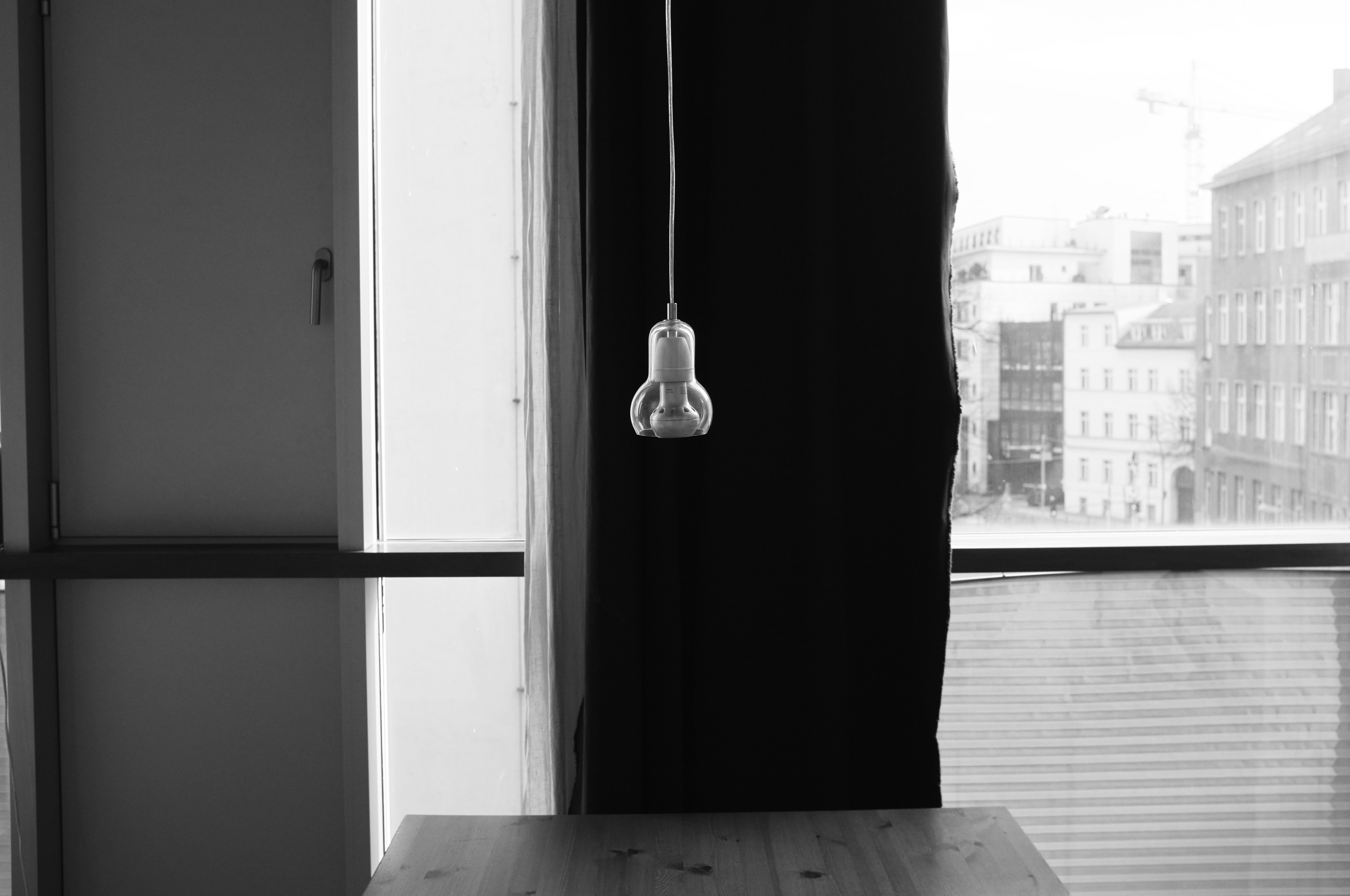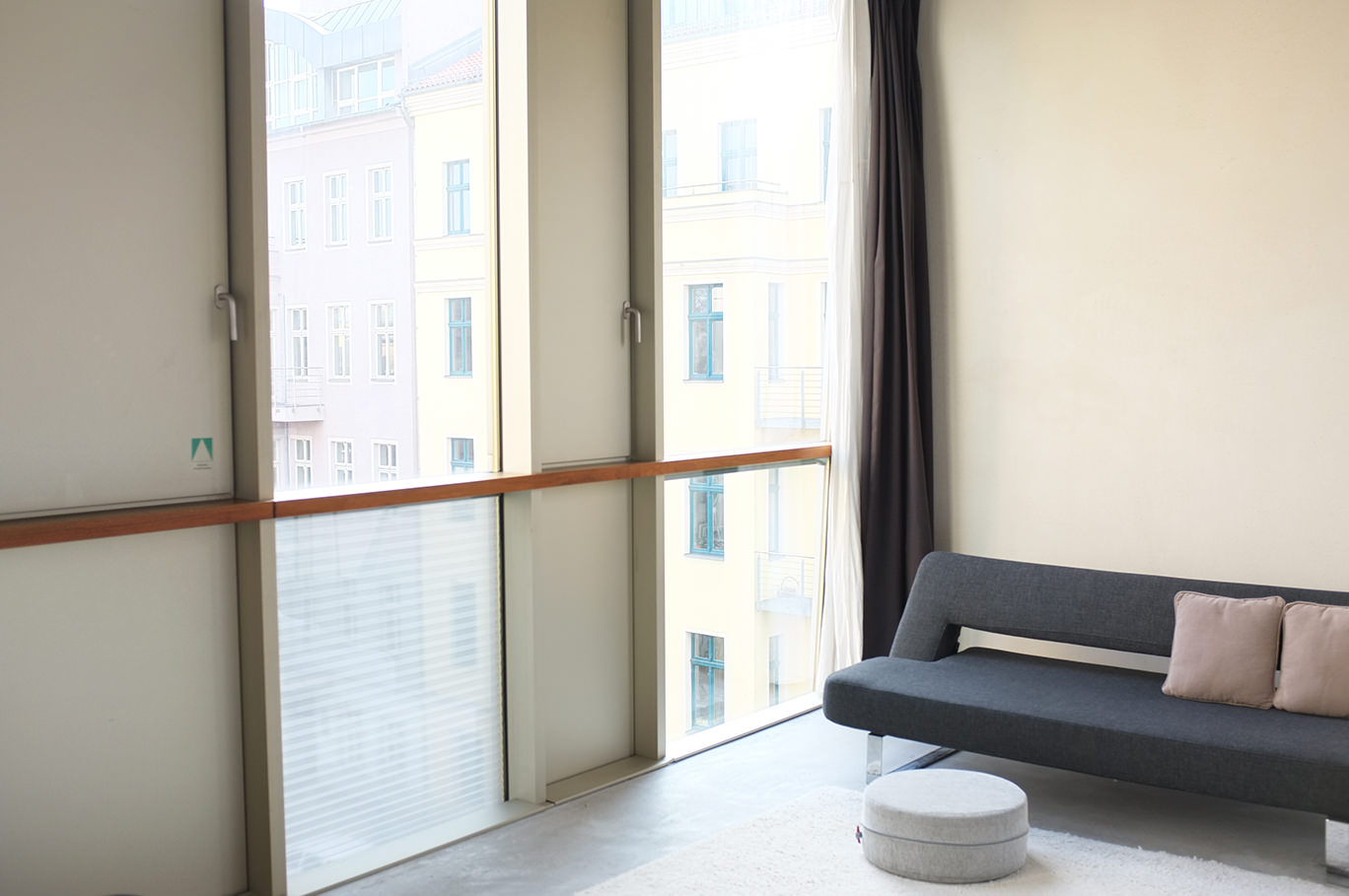 One of the most unique and compelling aspects of Miniloft is its commitment to environmental responsibility. Everything from the building materials to the soap has been considered for its impact on the environment. The building itself is designed to reduce the need for heating and cooling by being particularly well insulated and using shades during the summer to reduce reliance on air conditioning. That said, the apartments also feature heated floors, perfect to warm your toes after a long day of sightseeing or a long night of dancing, so your comfort hasn't been sacrificed in a the quest for sustainability. And of course, that heat is powered by 100% sustainable electricity.
A garden on the roof helps reduce water run-off and clean the air, and all the plants in the courtyard garden not only look beautiful, but also are local native wildlife.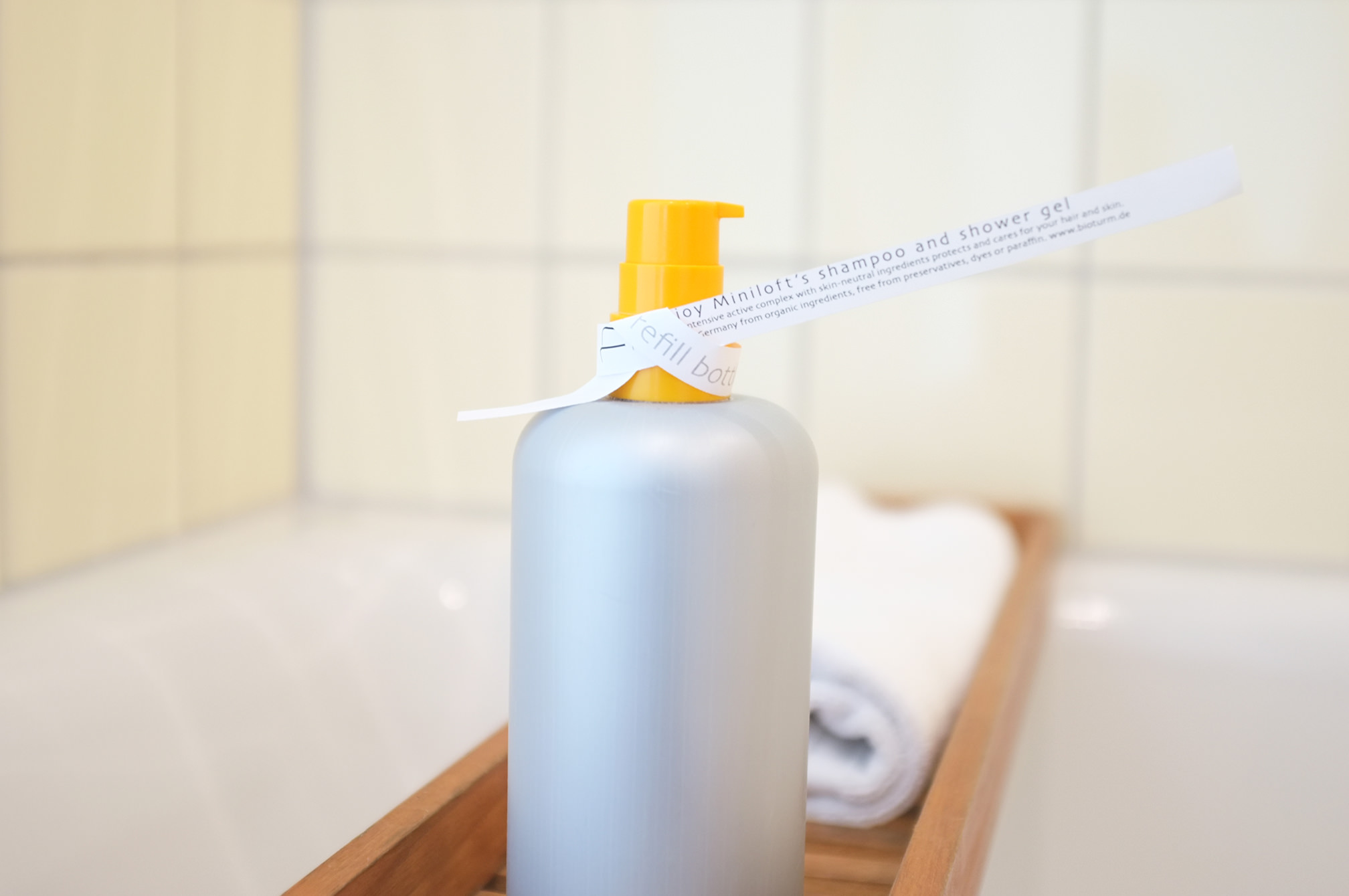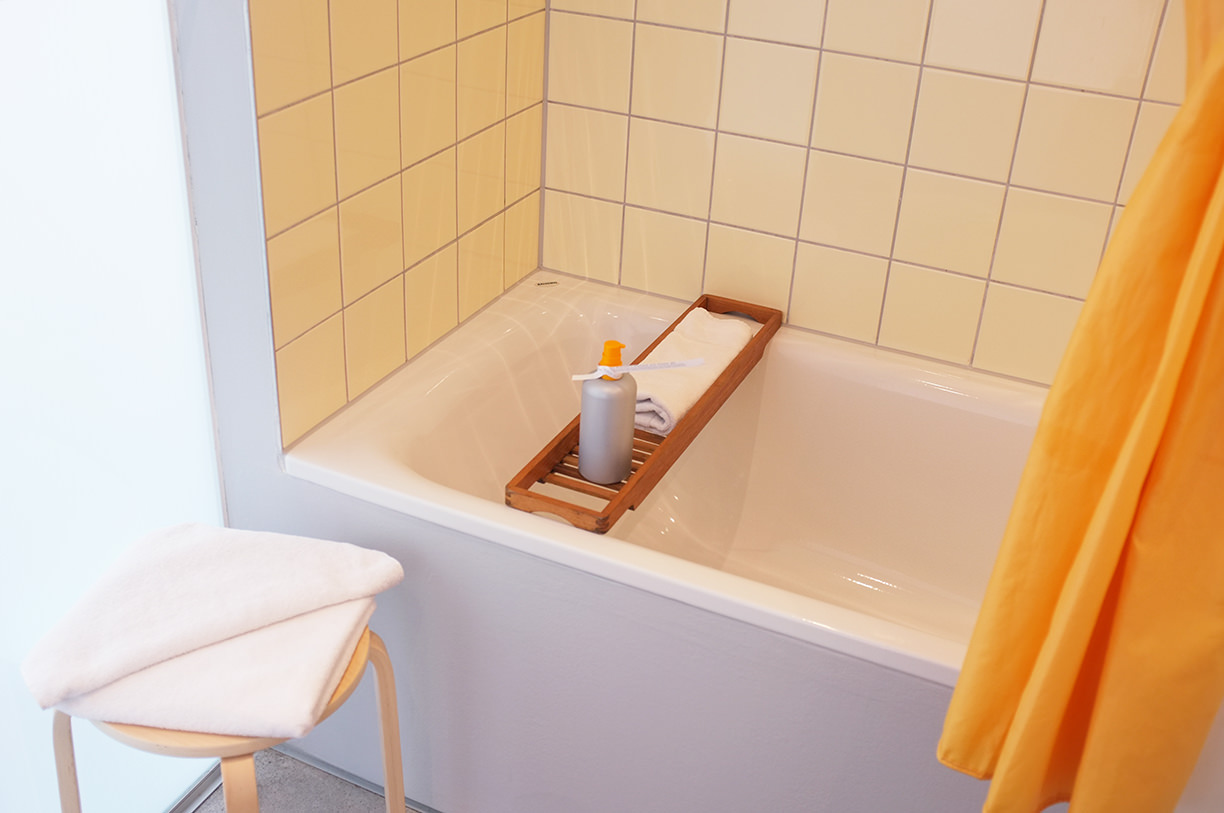 The provided soap and shampoo comes in reusable bottles and is made by ecological suppliers, and the free coffee and tea are organically grown and fair-trade products.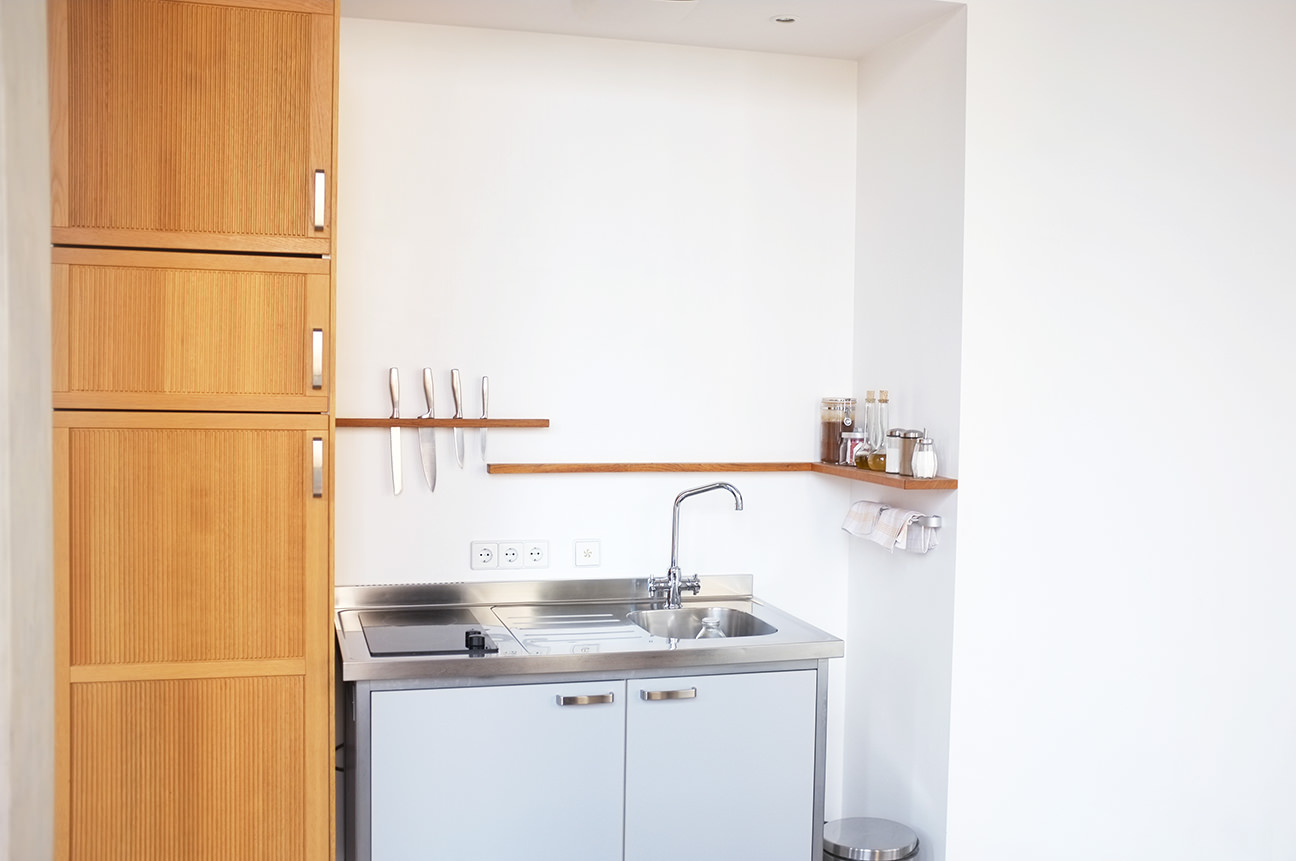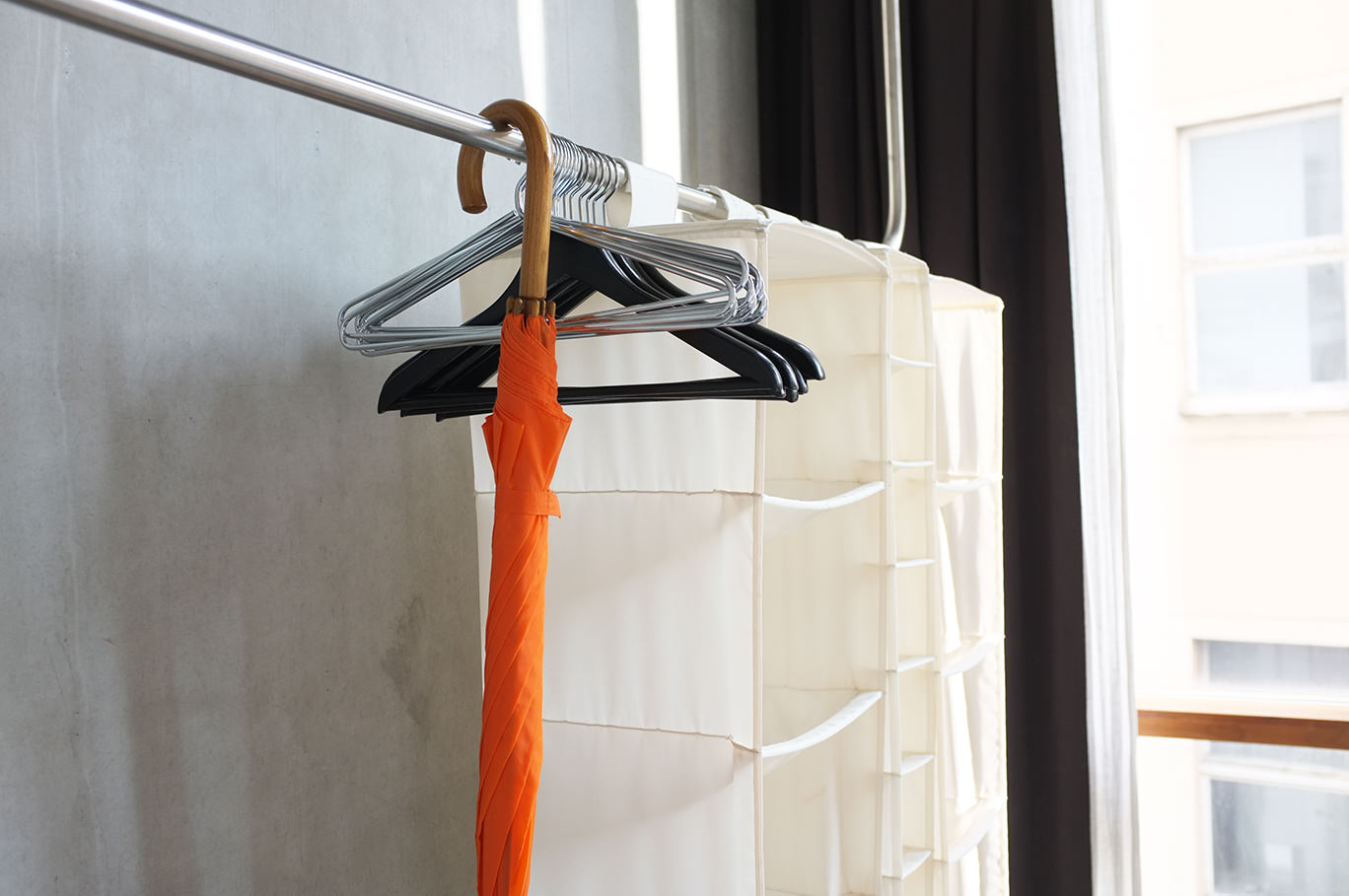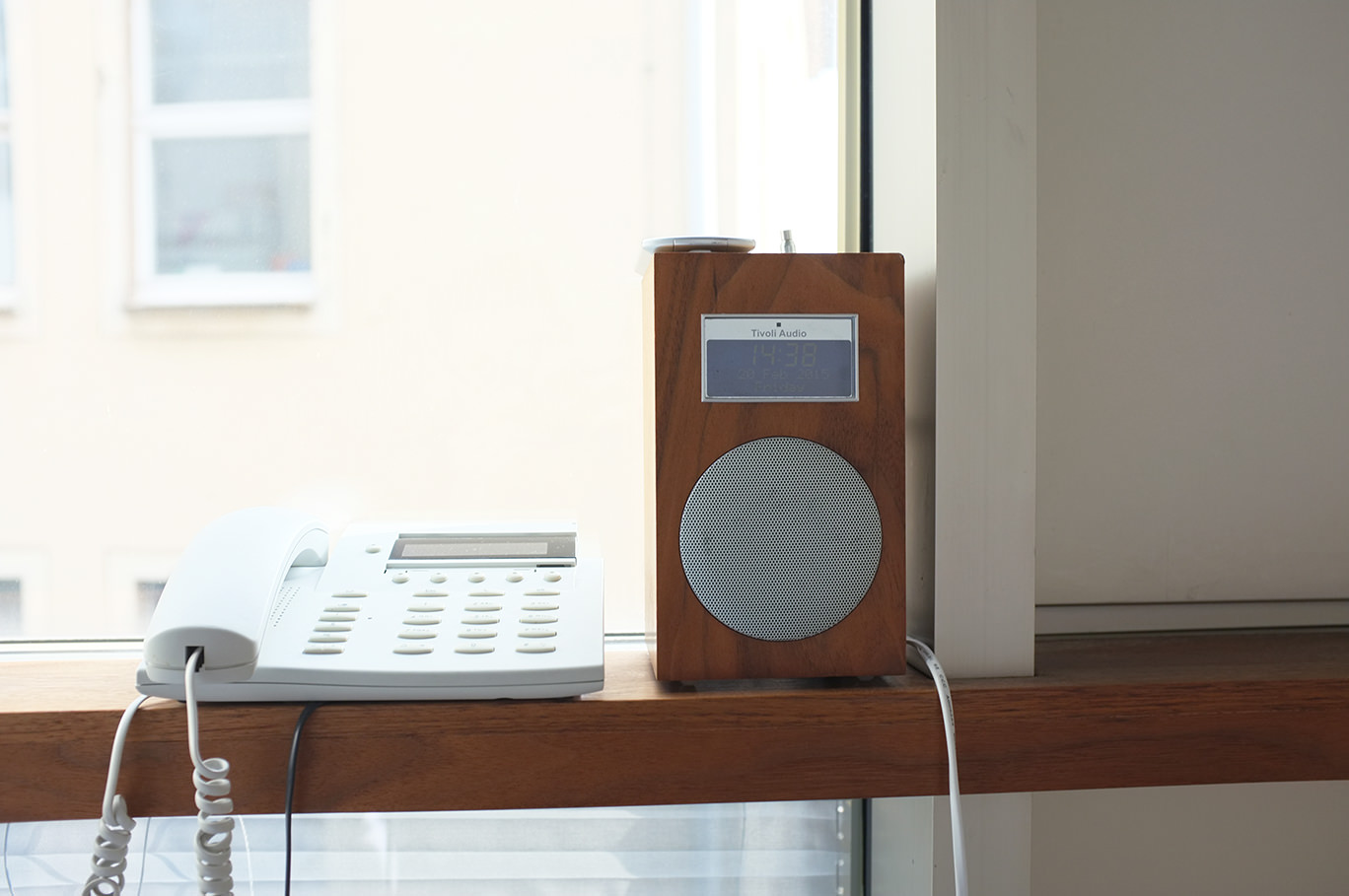 In sum, Miniloft is a unique option for travelers visiting Berlin that want a more independent experience than the traditional hotel or hostel stay would offer, but is also more upscale than your average AirBnB. In addition, their commitment to environmental responsibility and beautiful design are worthy goals for any home, no matter how long or short your stay there may be. Staying at Miniloft, I never wanted to leave!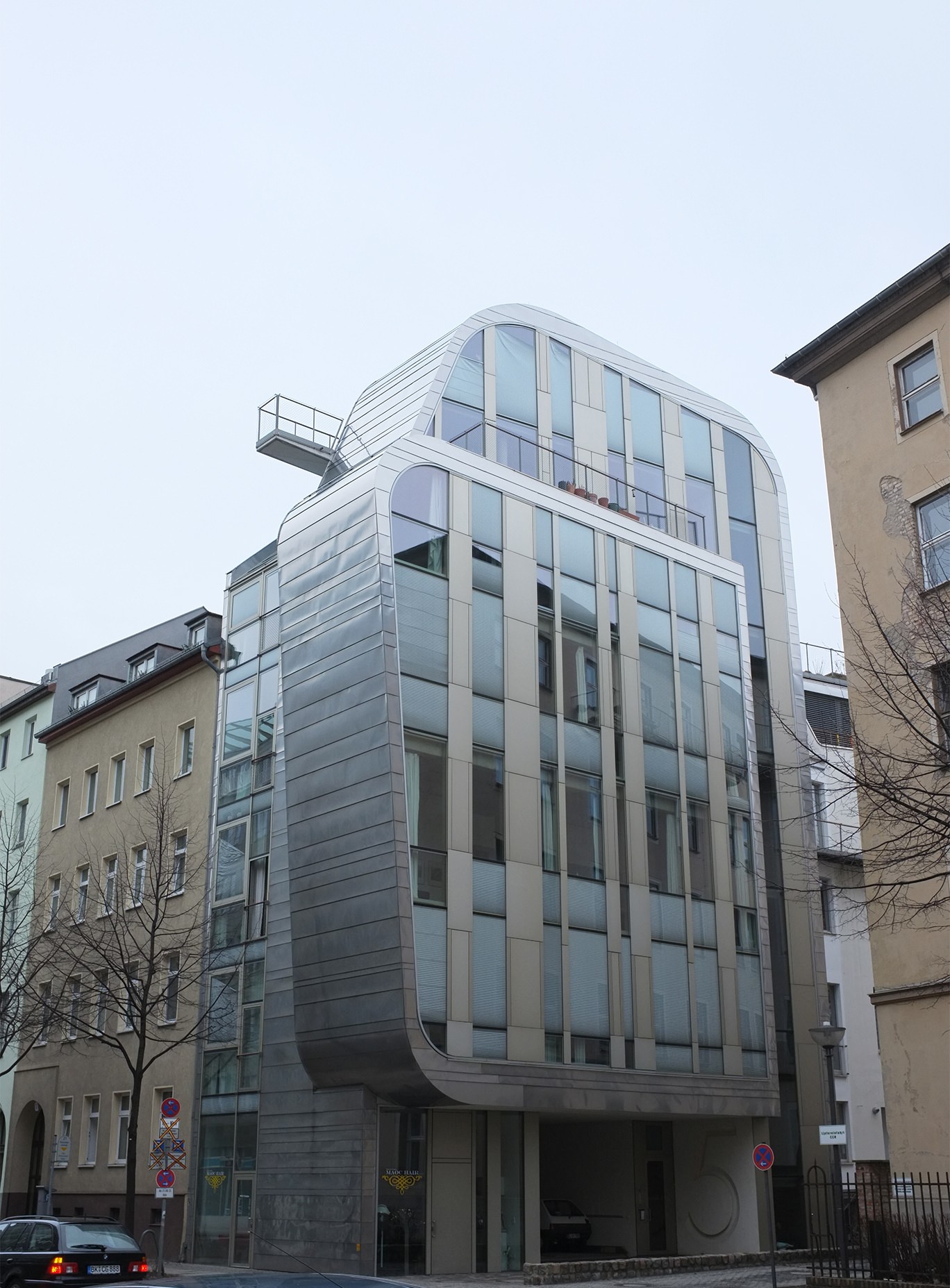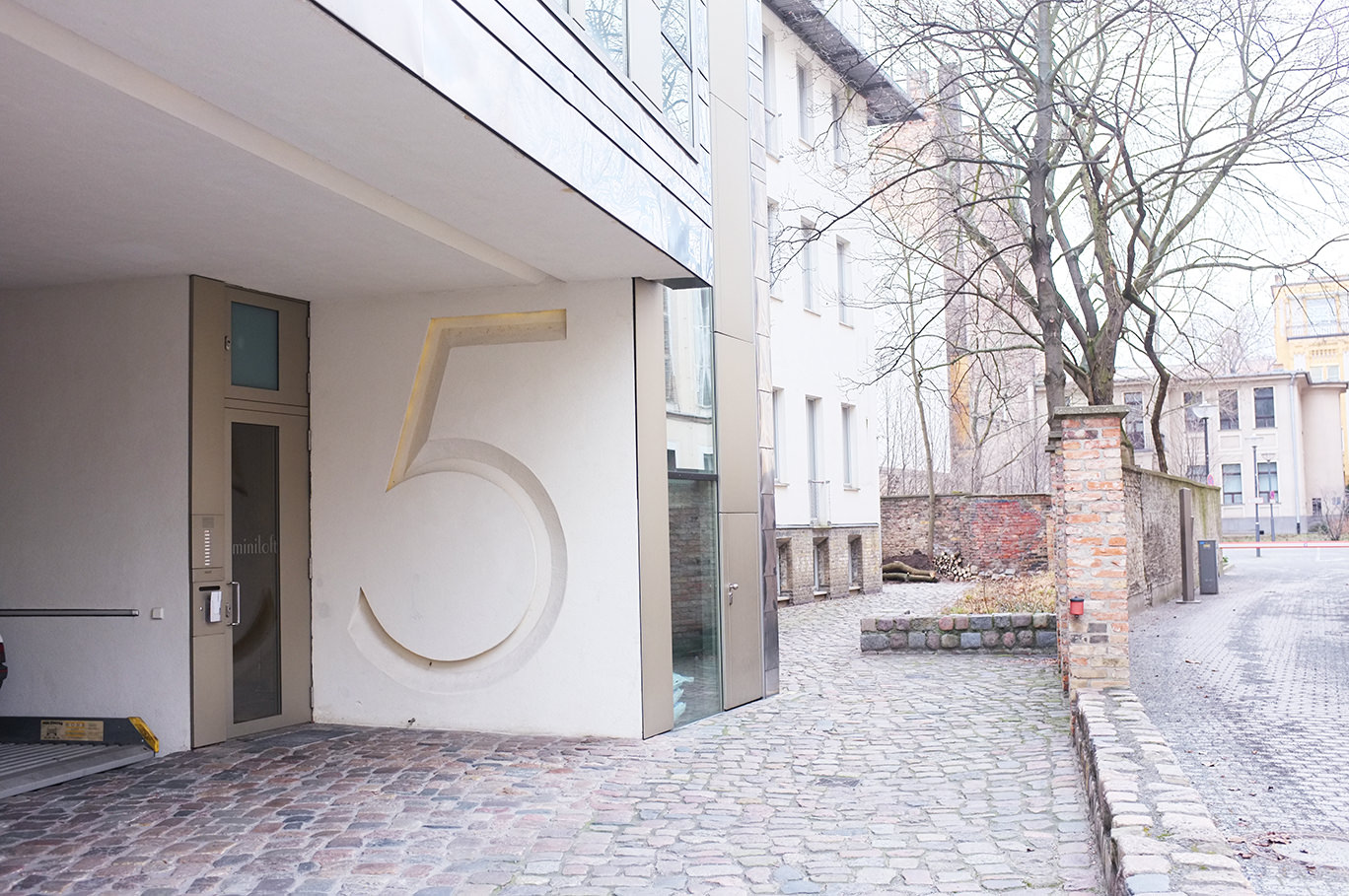 Hessische Str. 5, 10115 Berlin, Germany. +49 30 8471090, Rooms from 129 Euros.