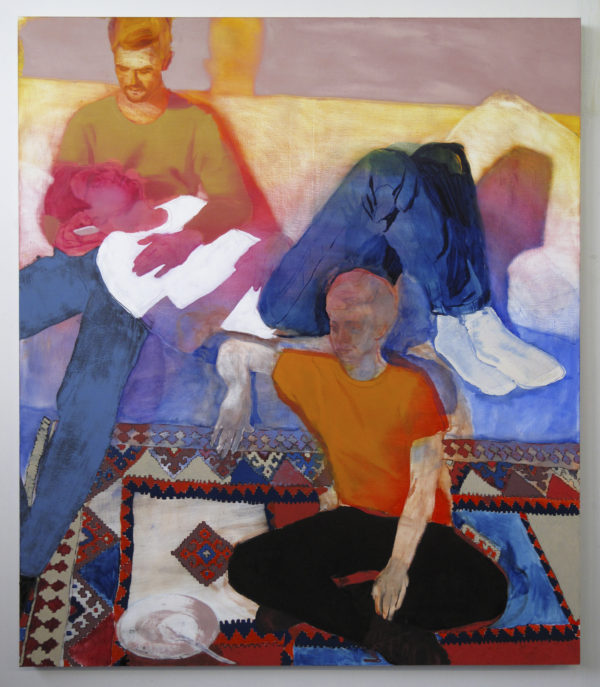 PAINTINGS BY DORON LANGBERG. COURTESY OF 1969 GALLERY.
NOTHING PERSONAL – DORON LANGBERG
I found out about this painting show because a friend DM'd me on Instagram sharing Doron Langberg's work, which she prefaced with: "Some gay art." Sometimes simplicity is best. Named after James Baldwin's 1964 essay Nothing Personal, Langberg's first solo show in New York (though he has been exhibited widely) is a observational amphitheatre, showing off the Brooklyn-based painters talent for material, color, the situational and a clear joy of painting. I say situational because only on very particular occasions will an anus dilate, and that's usually after penetration. In "Josh," the canvas I'm talking about, Langberg uses peachy-cream colors and other caucasian tones to deepen the context of the post-coital fetish. He clearly cares deeply about this used hole. The power of this particular canvas — and the rest of the show — is that what is clearly homoerotic (to the umpteenth degree) reconstitutes itself within the figurative conversation.
Langberg, who uses his friends and family for models, doesn't dwell inside what is clearly his blatant homosexuality. Sure, these are classic poses of ejaculation or the post-coital, and I'm definitely gay because I love them, but I didn't once think I had to take this dick, or that hole into any grand context. I know I just spent this whole article talking about the phallus, and that says a lot in itself, but Langberg is a really fucking good painter, he just happened to use everyone's favorite art history symbol to show that off. The show runs through April 22nd.
Below are some paintings from the exhibition: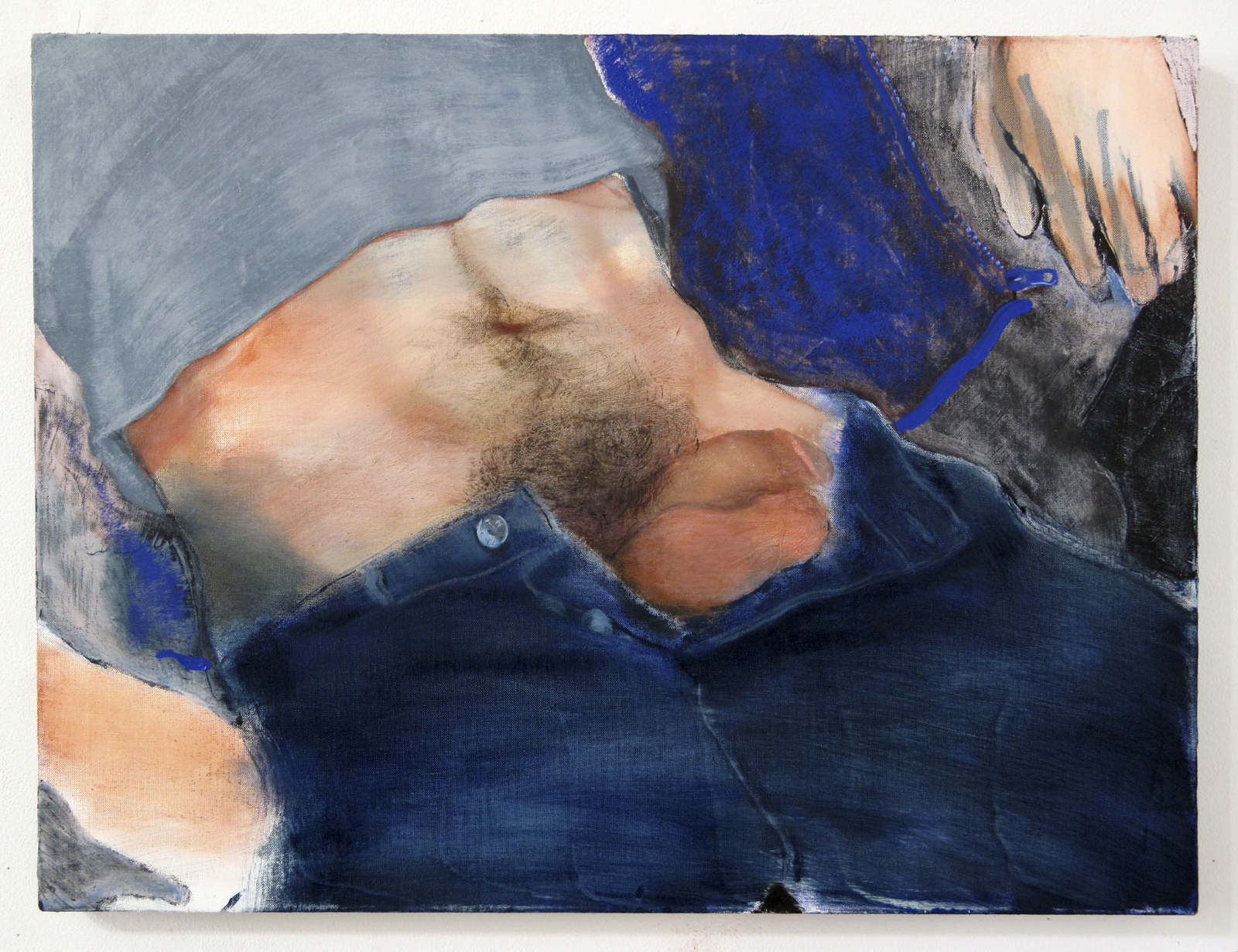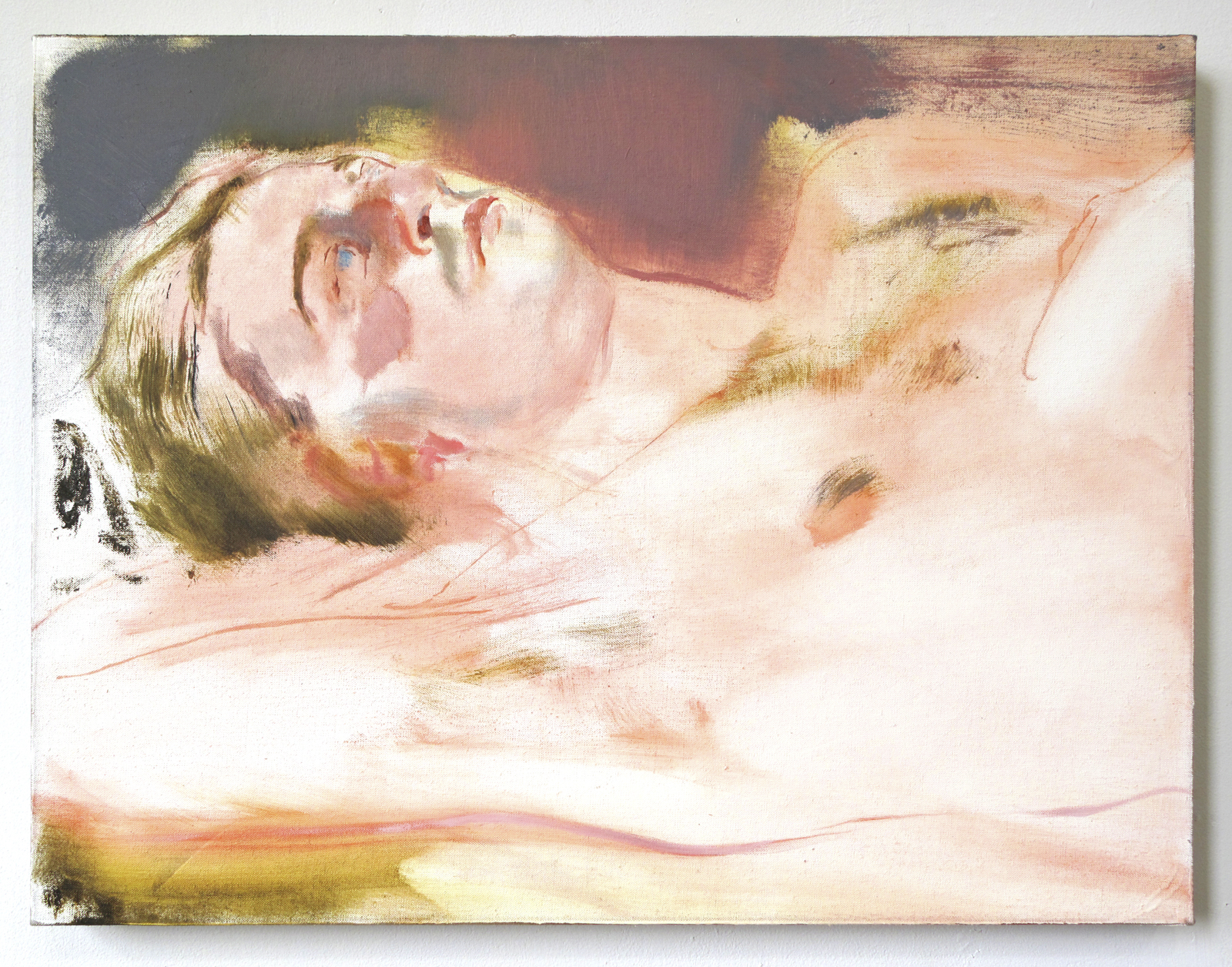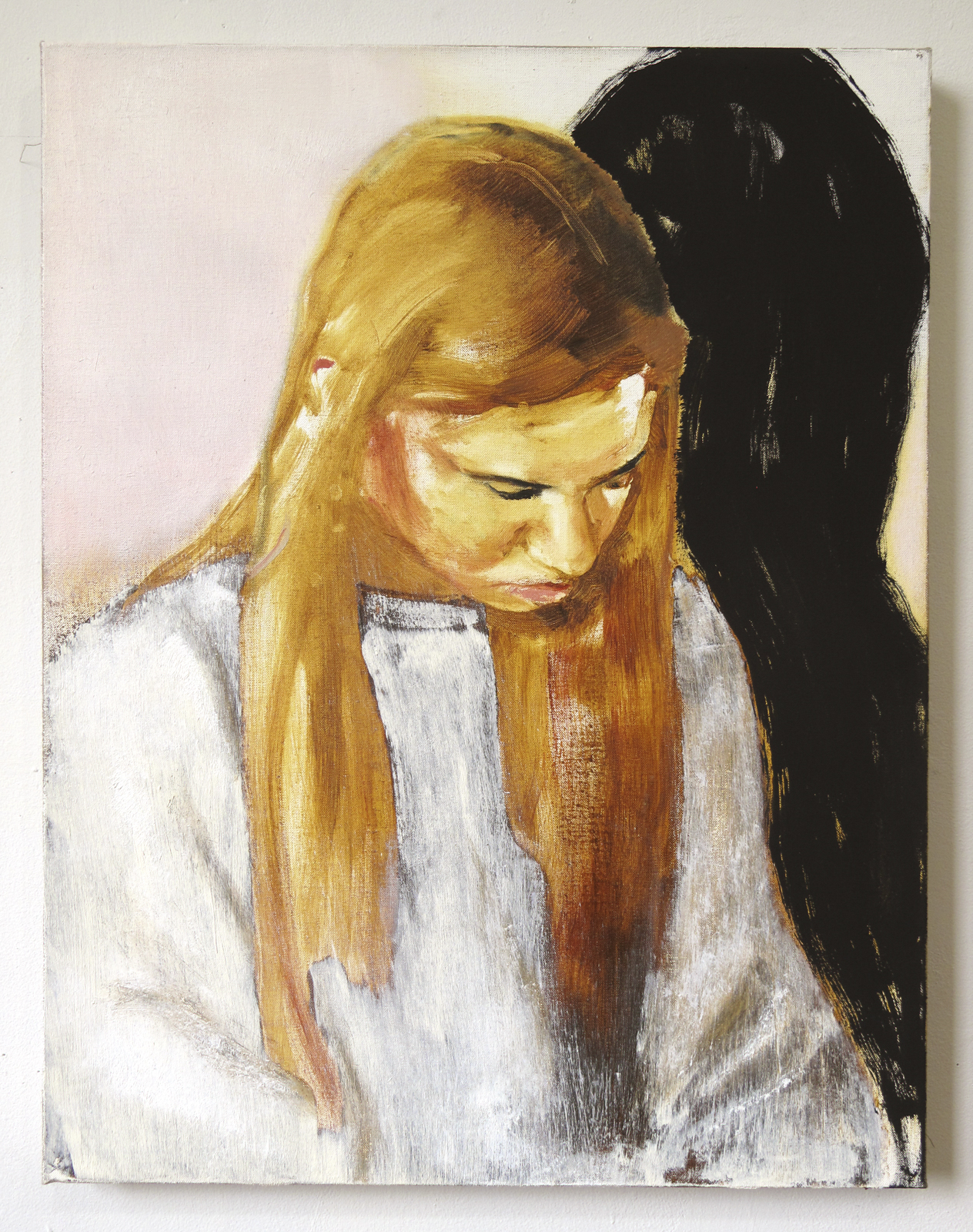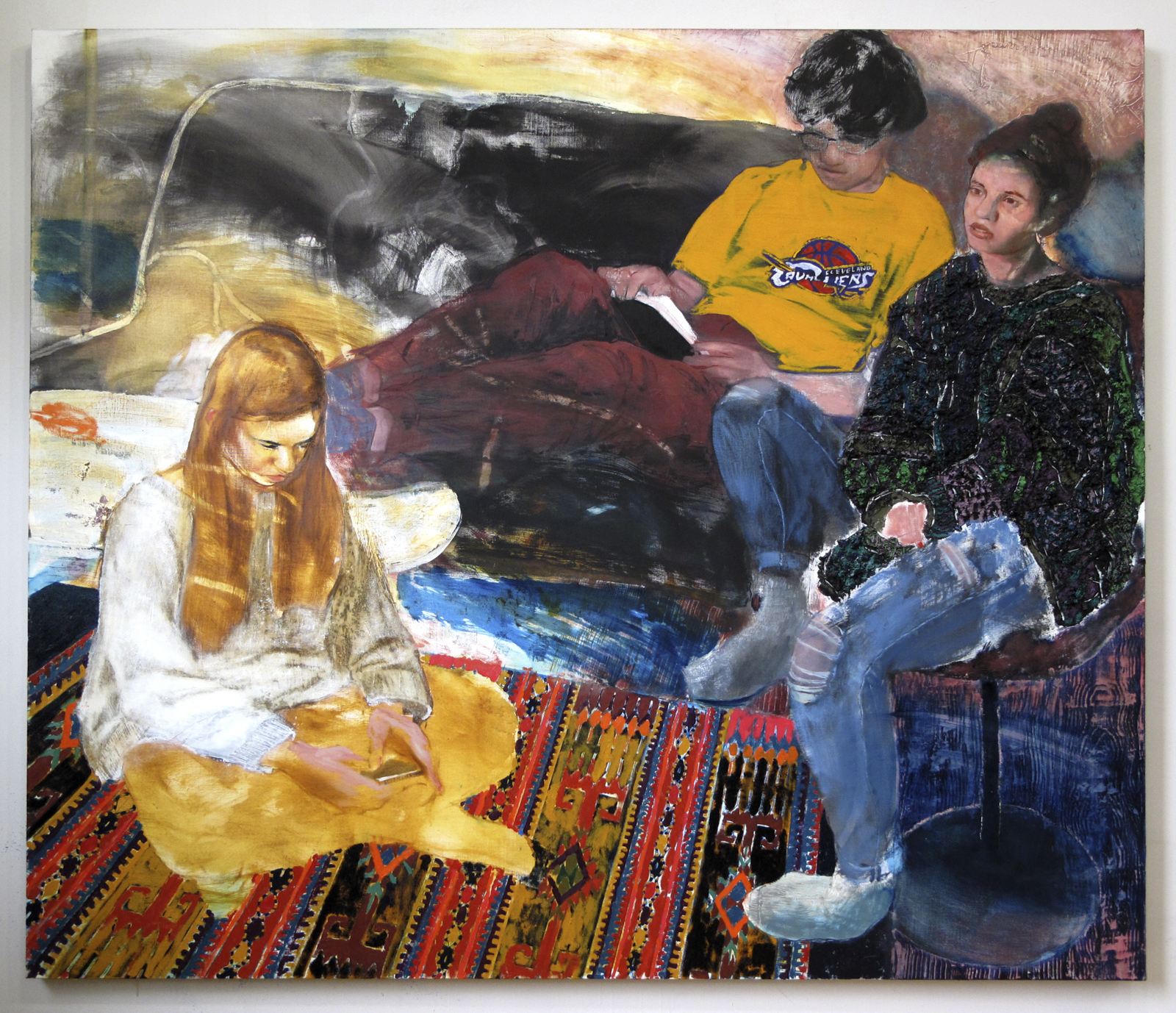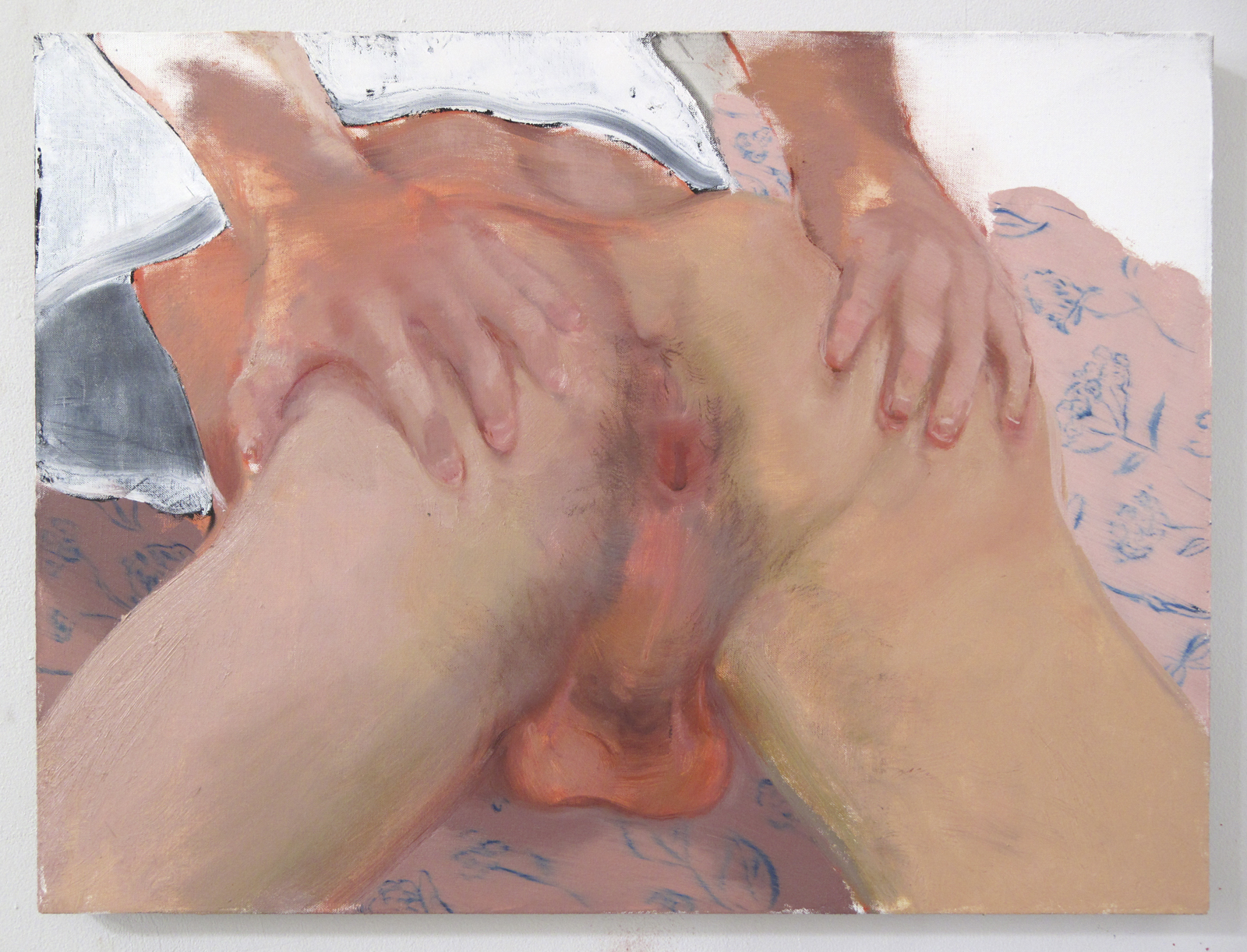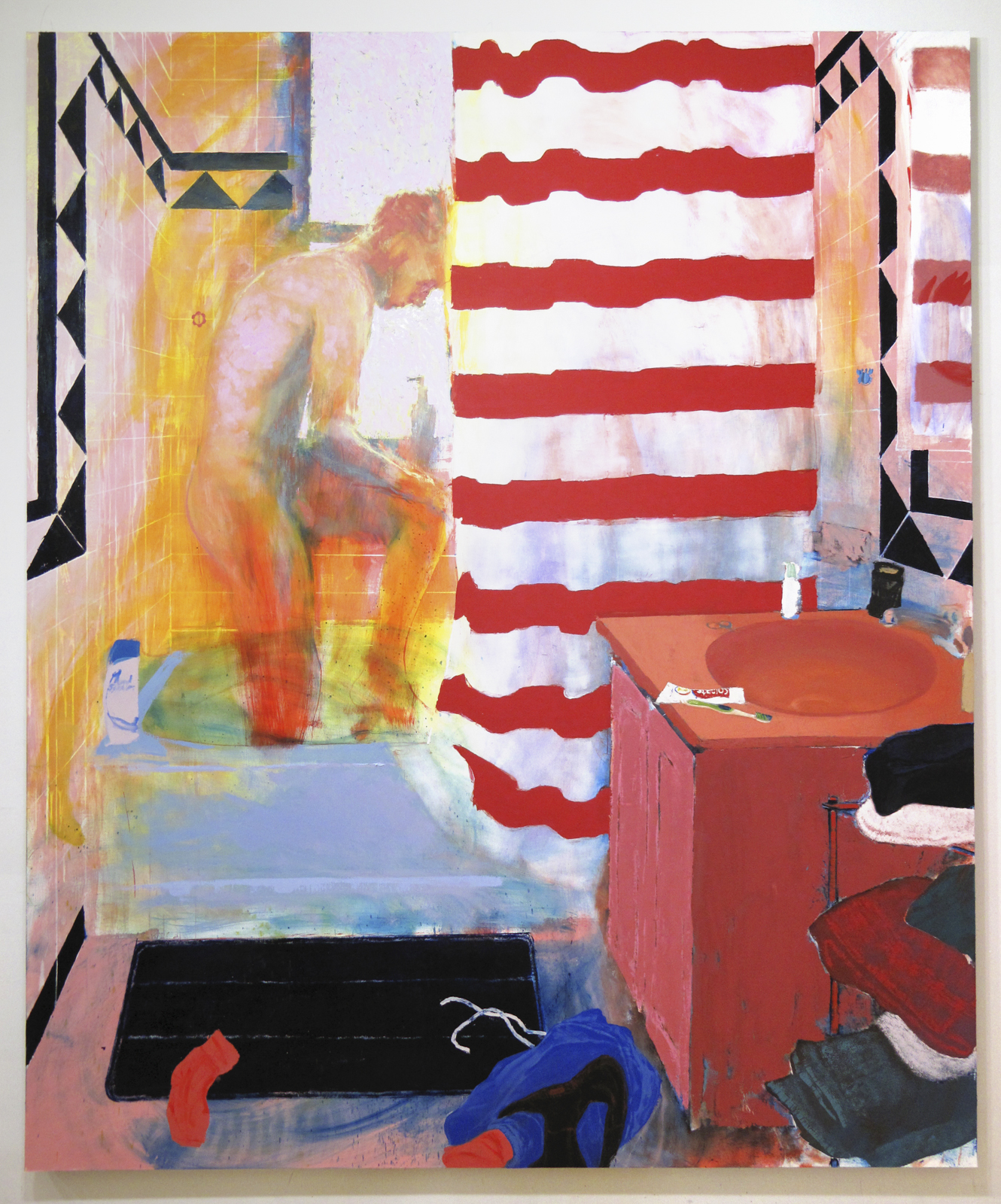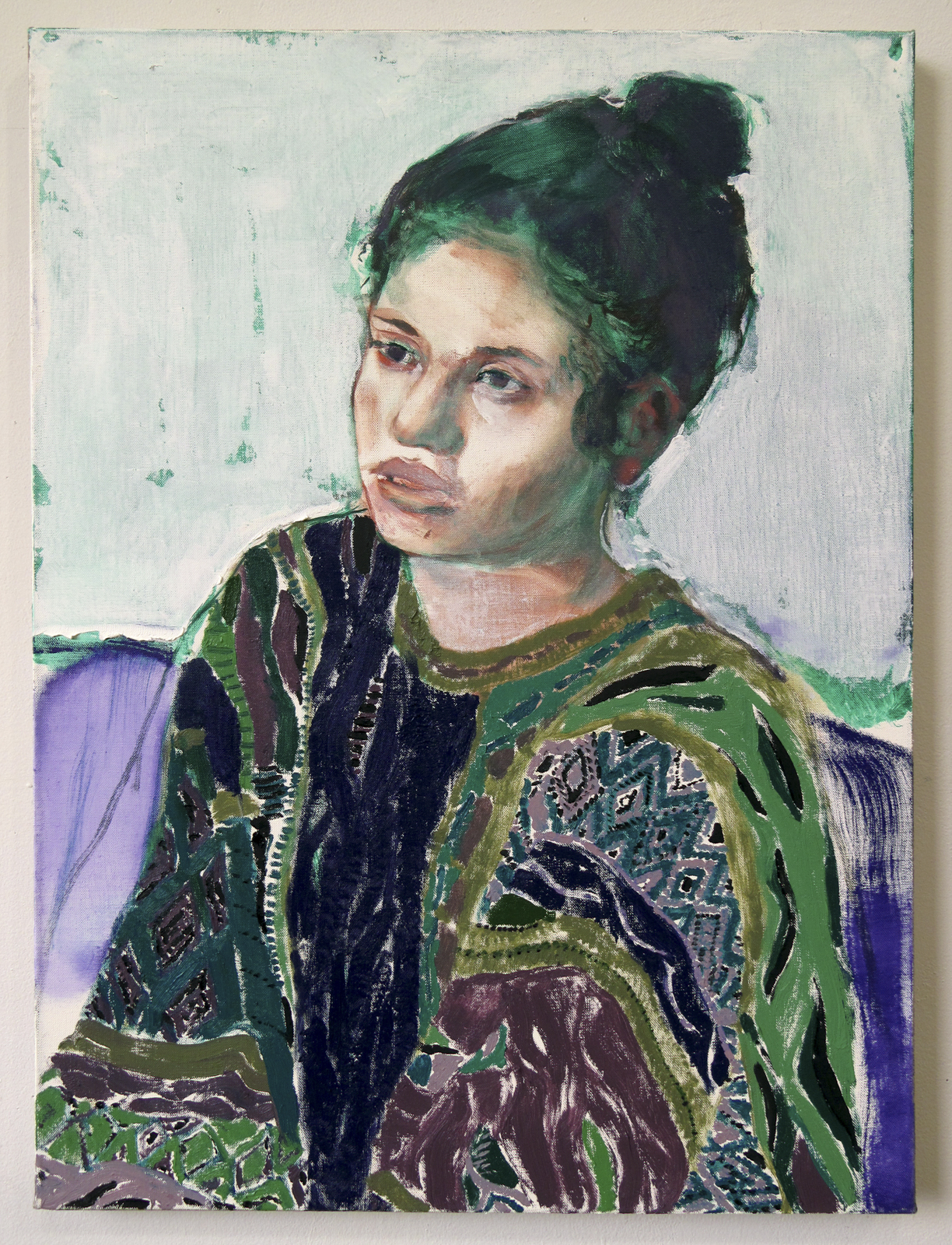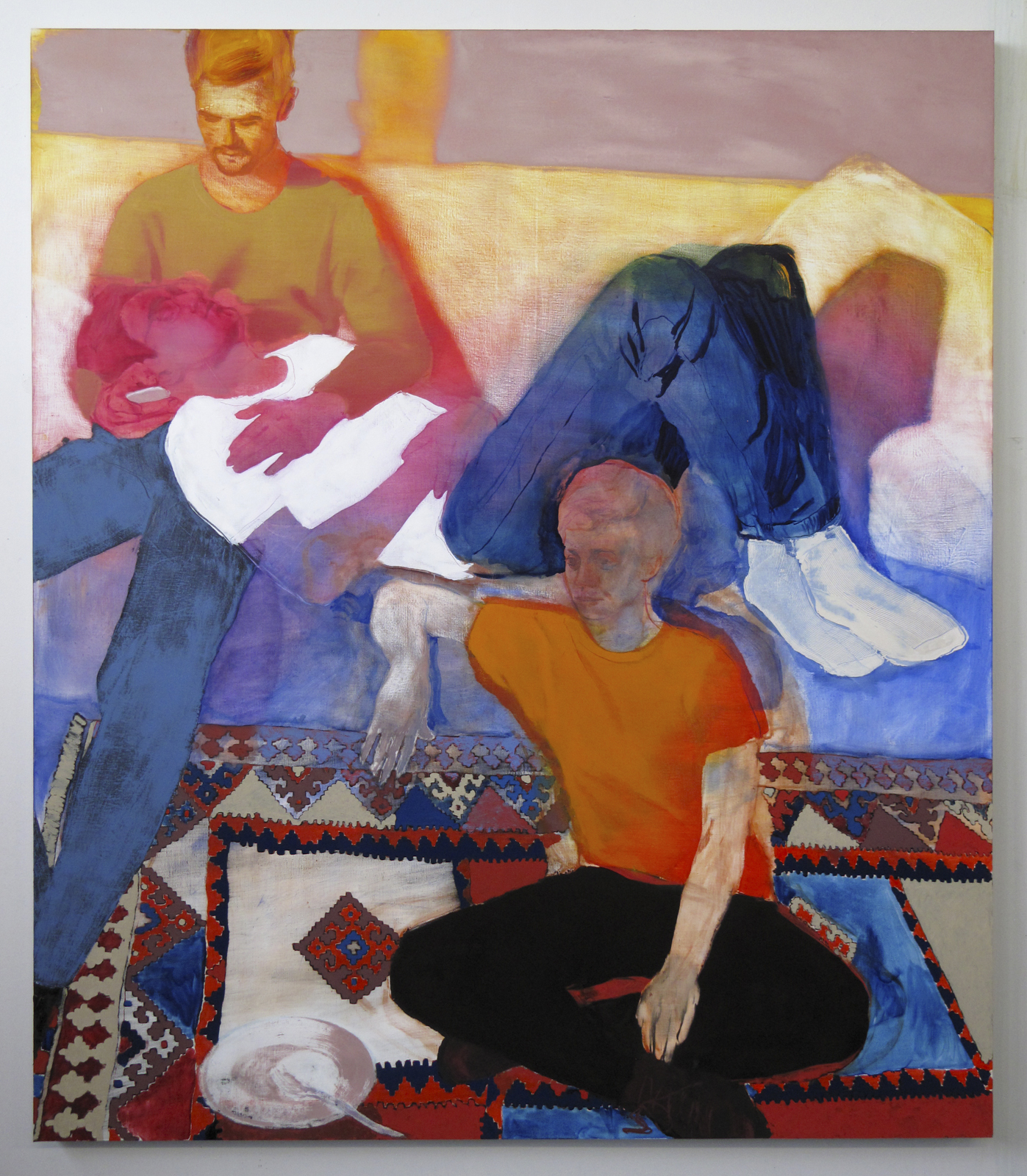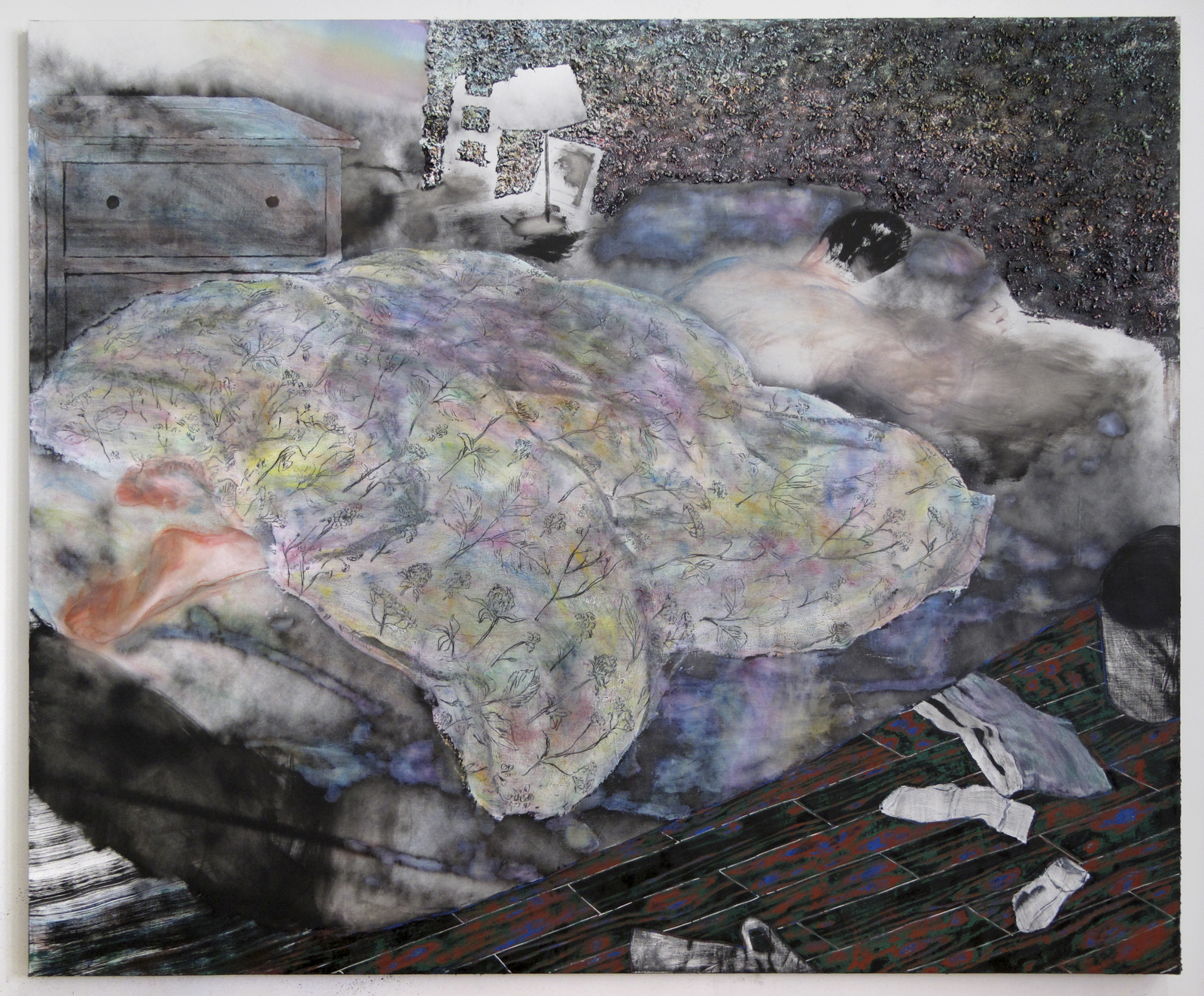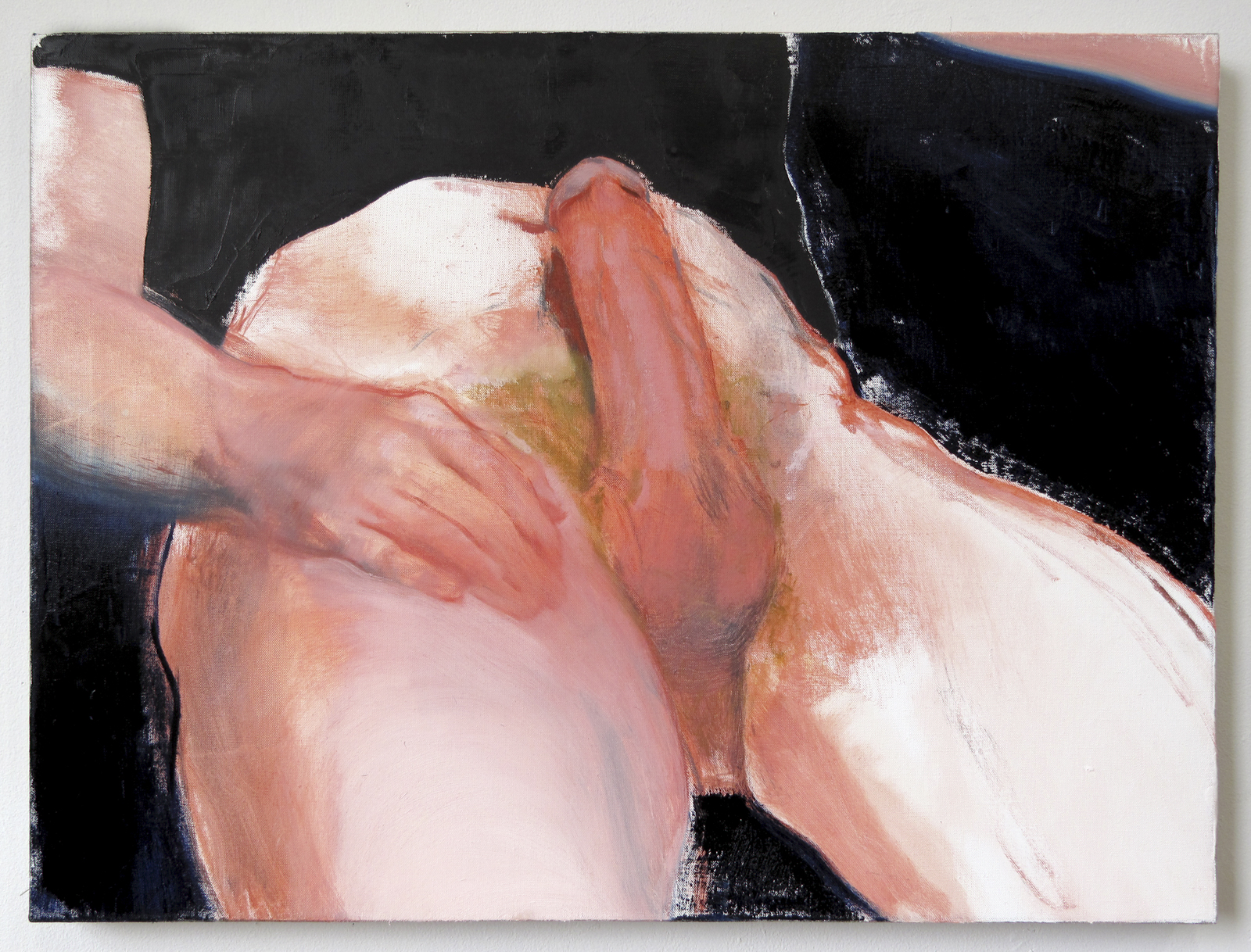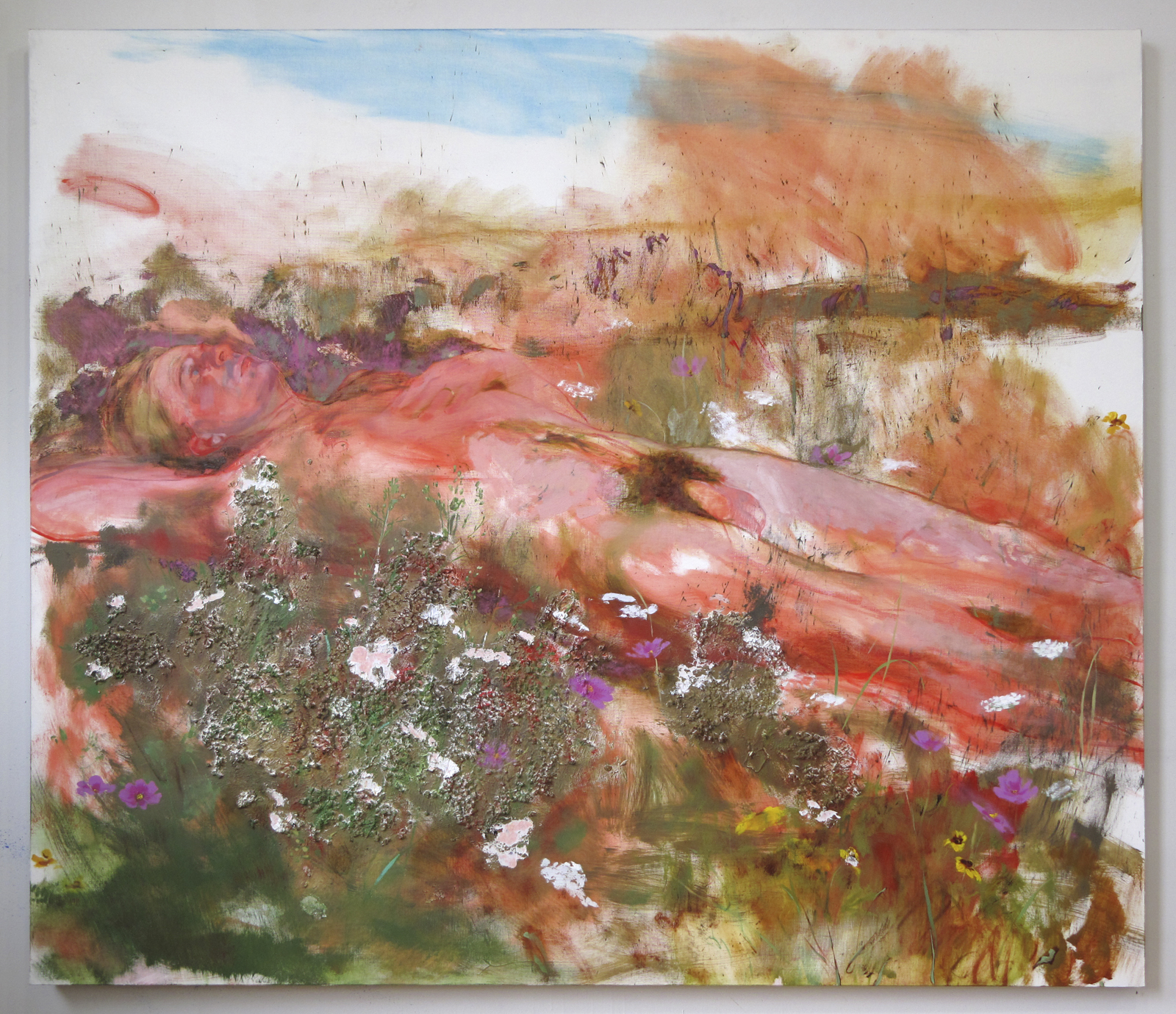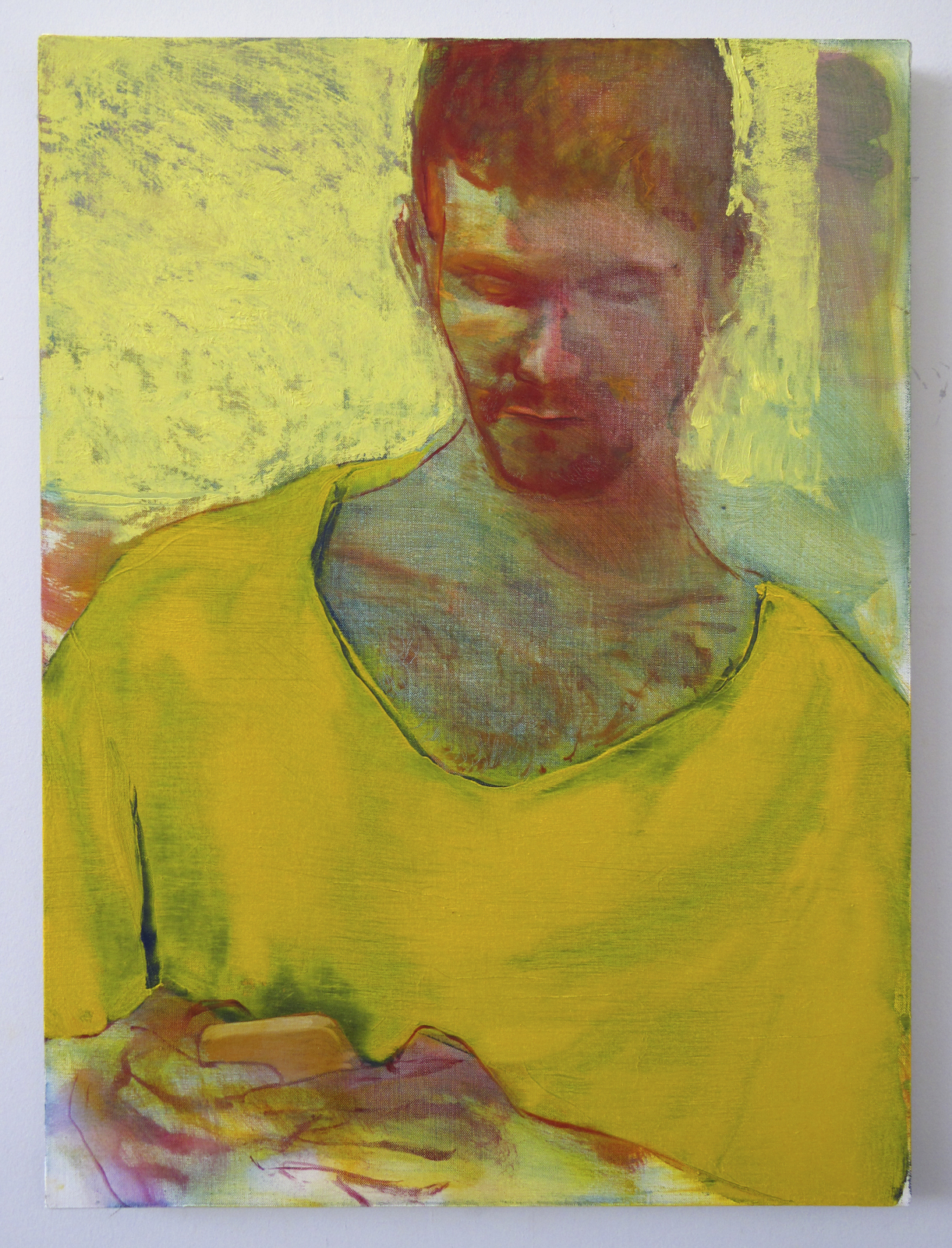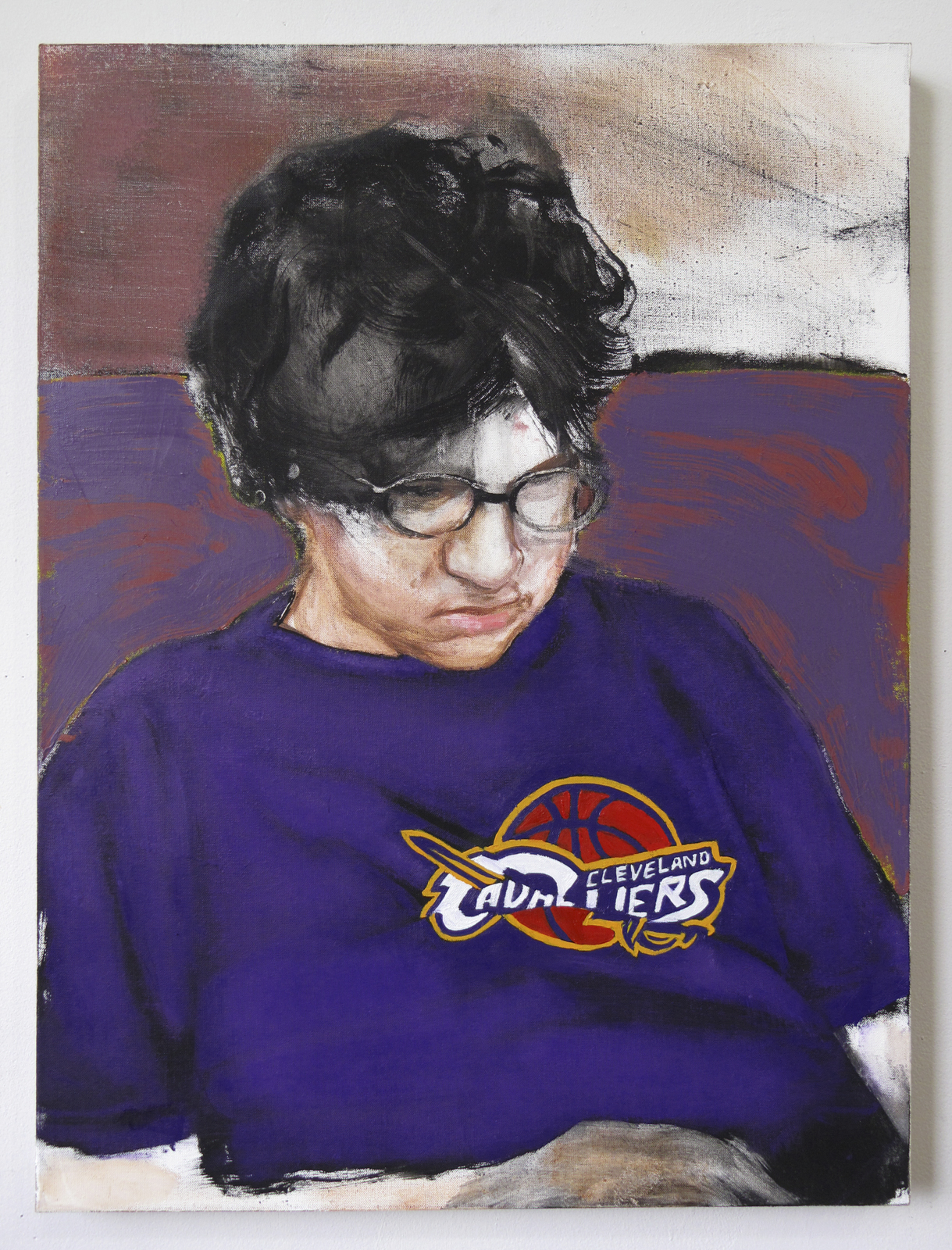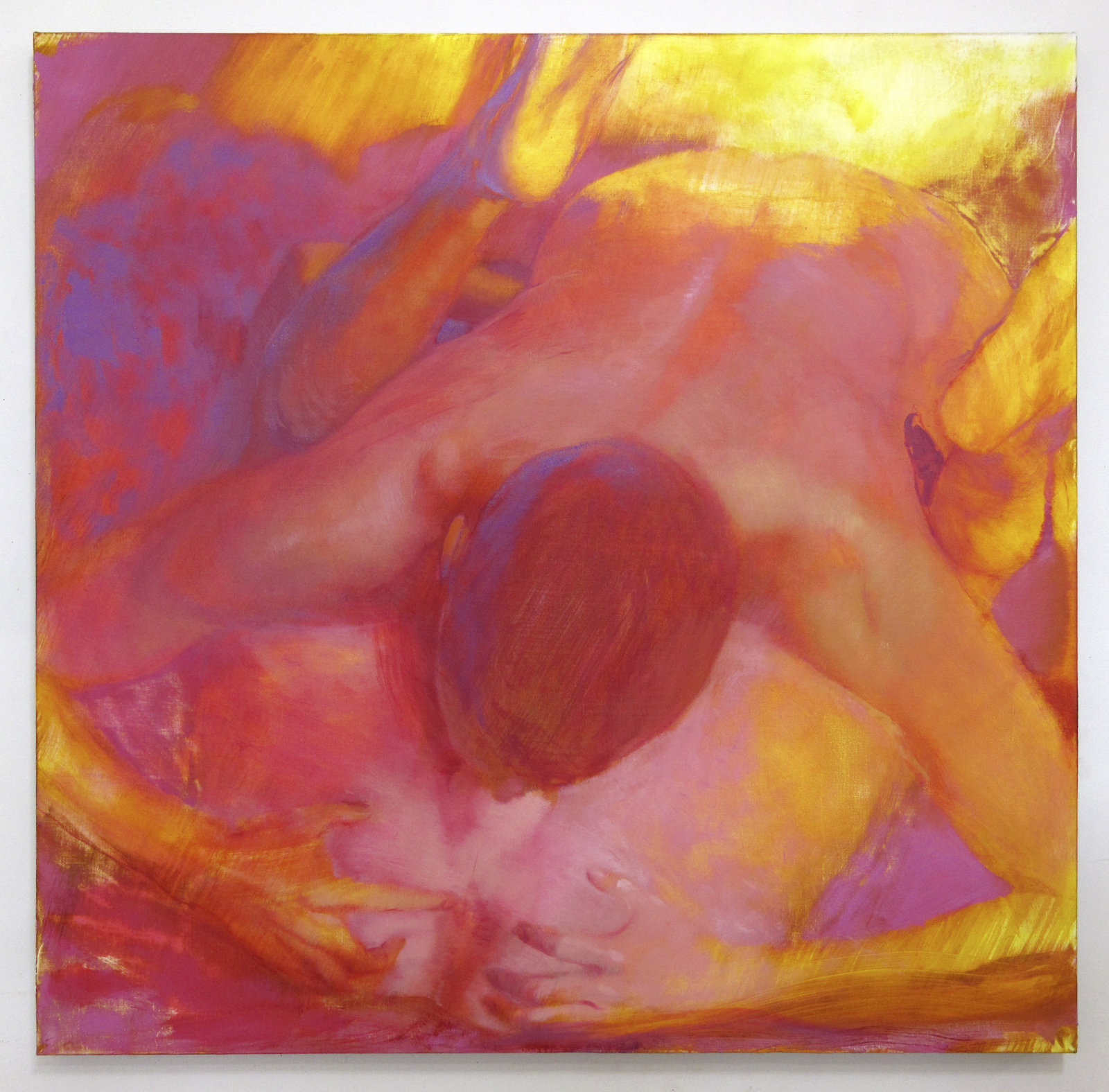 11:00AM-6:00PM, Wed-Sun, 1969 Gallery, 103 Allen St. NY, NY.