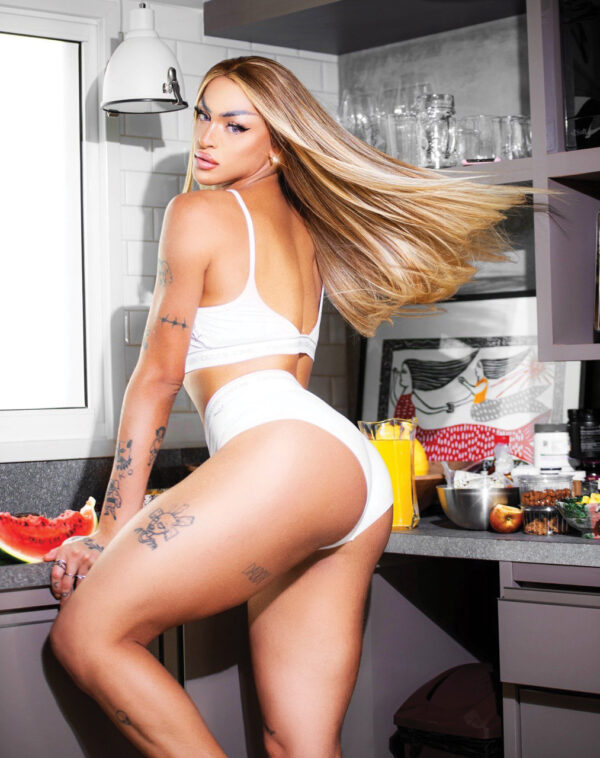 SELF-PORTRAITS BY PABLLO VITTAR | ALL CLOTHING BY CALVIN KLEIN.
Pabllo Vittar
Pabllo Vittar was born in São Luís, Maranhão, on the northern side of Brazil but she spent most of her childhood in an area close by called Caxias, Pará. At 17 Pabllo moved to São Paulo to pursue a career in music and entertainment. From an early age Pabllo considered herself a true performer, "I was always a show off and loved the spotlight! I used to sing in the church choir as a kid, and as a teenager I used to do everything I could to be on local TV shows, perform as a singer or dancer anywhere and everywhere I could."
Pabllo considers herself a drag queen, but she is just as much a pop singer and songwriter. It's her music that has catapulted her to such enormous fame both in Brazil and now around the world. Currently she has over 10 million followers on Instagram, and she was just featured in Calvin Klein's latest ad campaign. Her song 'Timida' with Mexican icon Thalía (which came about after connecting through the DMs) has been watched over 15 million times.
We asked Pabllo to collaborate with us on creating a cover story and were at first unsure exactly how we would pull it off given the restraints of a global pandemic and subsequent quarantine. Turns out with the right amount of creativity, beautiful things are possible.
Where do you live now? Now I live in Uberlândia, Minas Gerais! It's not a big city as São Paulo and I love that! It's kinda in the center of Brazil if you look into a map, close to Brasilia and São Paulo! I love it here.
Can you tell us your origin story, how did you become the Pabllo Vittar we see today? When I was 16-ish I moved to Indaiatuba to be near to São Paulo and try the music career. It didn't work out and I decided to move to Uberlândia to live with my mom (she was already living there) and also go to college! I used to do interior design course. I was doing just the same in Uberlândia! Trying to perform in clubs, singing in small pubs and bars, posting videos of me singing on social media and etc!
When did you first do drag? I first did drag on my 18th birthday! My birthday is on November 1st and I decided, with my friends, that we all should go in drag! I dressed up as a mummy cause I didn't have any wigs (lol!), we did some make up trying to follow some YouTube tutorials and went to the party! It was incredible! And it was at that party that I met my current managers, so we can say that Pabllo Vittar's career started at that party!
Who inspires your drag? That would be a lot of names here! Drag is an art that is so amazing and unique that everyone is a reference somehow! So for my drag I really want to be super super sexy and feminine!
What star sign are you? I am a scorpio babe!
What was your first big break? I think it was on Brazilian carnaval of 2017! On that year I was invited by two huge Brazilian artists to be a special guest on their trucks! It was Daniela Mercury in Salvador and Anitta in Rio and after that I released K.O., that was the most played song in Brazil that year.
Where are you happiest? On stage! That's where I was born to be! It seems that I just entered a different reality, full of good energy! There's nothing I love more than being on stage and performing to my fans!
Who was the last person to make you smile? My mom, for sure! She's so funny! It's impossible to stay by her side and not smile or laugh.
Who are your heroes? Ordinary people, that overcome their battles everyday and keep the good energy! That is the kind of people I admire and that I want by my side! And of course, my mom! She is everything to me!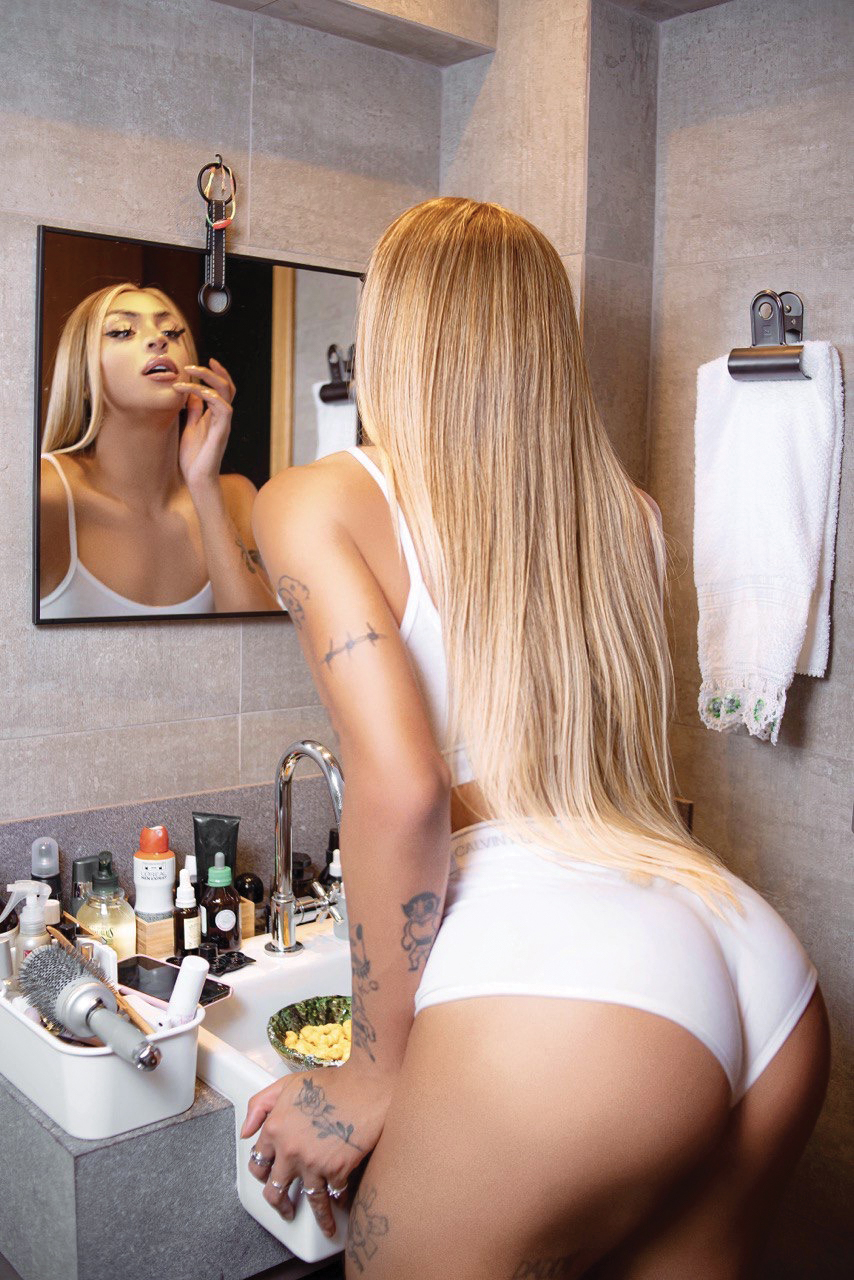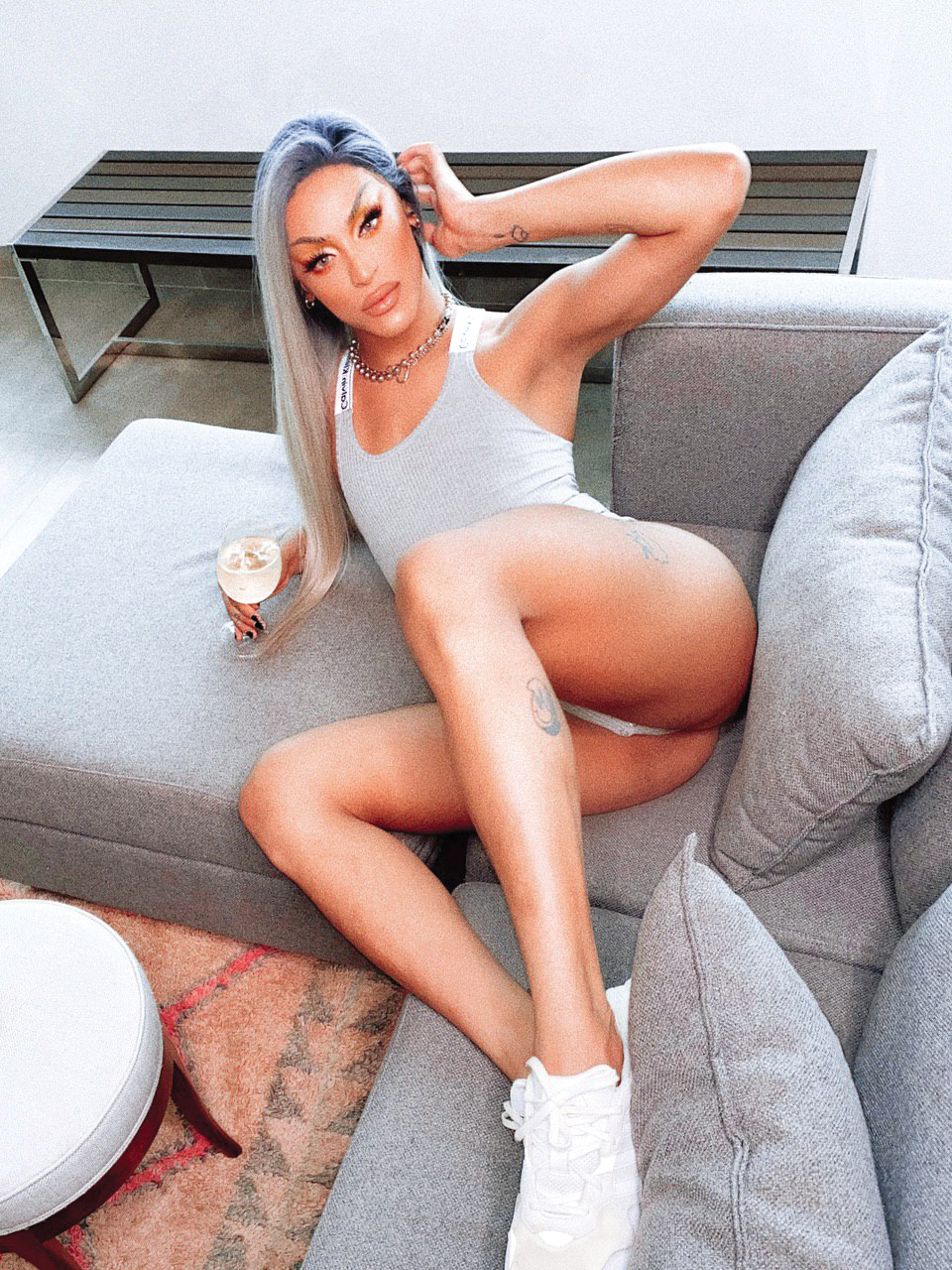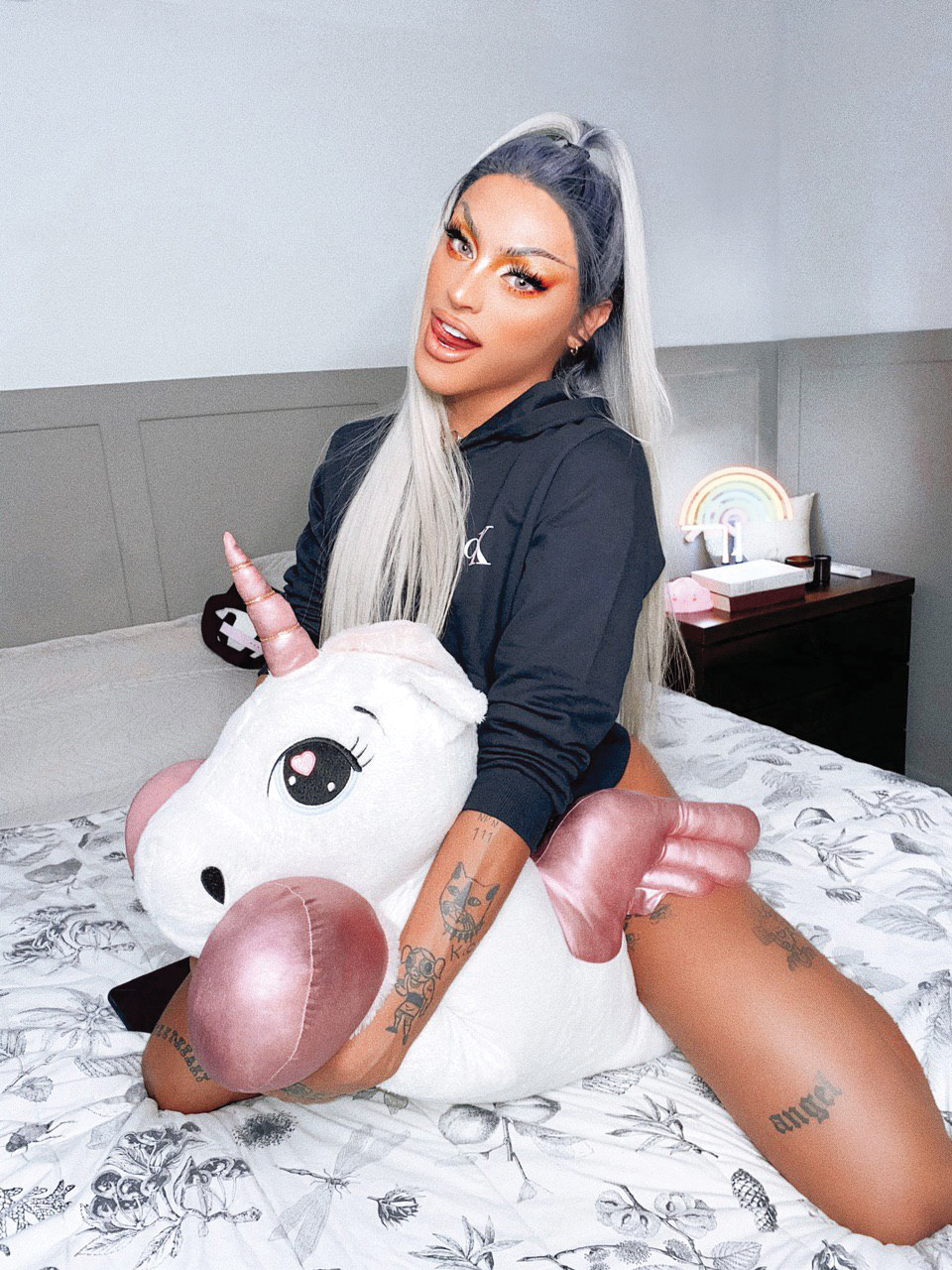 Tell us about the first music you loved as a child? OMG! It was the Bananas in Pyjamas theme song! Hahahaha! I swear to God, that was the first memory that came in my mind when I saw this question! I used to sing non-stop as a kid, but the Portuguese version, of course!
Tell us about what you're working on now? I am working on the deluxe version of my latest album, 111, to be released in the second half of 2020! And as I am spending more time at home, without touring, I already started to do some tunes for my 4th album!
What was it like being featured in Calvin Klien's latest ad campaign? It was one of the most amazing experiences of my life! I grew up seeing CK's ads all over the magazines and billboards and dreaming about being one of those models and now I really am one of them!
What's been the most unexpected part of your quarantine? How I am using this time to know myself a little more! When you have a super busy life you end up not paying too much attention to yourself, so I took that time to take care of me!
Do you like performing live or recording more? Performing live, no doubt! I love being in the studio and creating, but nothing compares to the energy of being on stage and fell that energy that only a live audience can give you.
How do you find Brazil in terms of acceptance towards the LGBTQ community? Brazil is too big, so is difficult to have an overall view of everything! I think we have evolved in some points, but it is still a super violent and LGBTphobic country, unfortunately! As far as I know, Brazil has the highest number of LGBTQ+ people being killed globally! I was lucky to grow up in a loving and full of acceptance home, but I know I am the exception here!
What advice do you give to other Latin music artists to break into the US market? Don't put too much pressure in yourself, do the music you love and sing what it is in your heart. Also work a lot, even when you think it's not going anywhere, and don't give up! More than anything, you gotta be true to yourself!
What do you think about Rupaul's Drag Race? I LOVE IT! And I am in love with the new All Star season. I am obsessed with it.
How did the collaboration with Thalía come about? It all started with an Instagram message! I've always been a fan of Thalía, her music and the telenovelas she used to be a part! I don't quite remember our first subject when we started to talk, but at some point I had a perfect song for us, I sent her the demo and she loved it and that's "Tímida"!
What does success look like to you? It's doing what you love!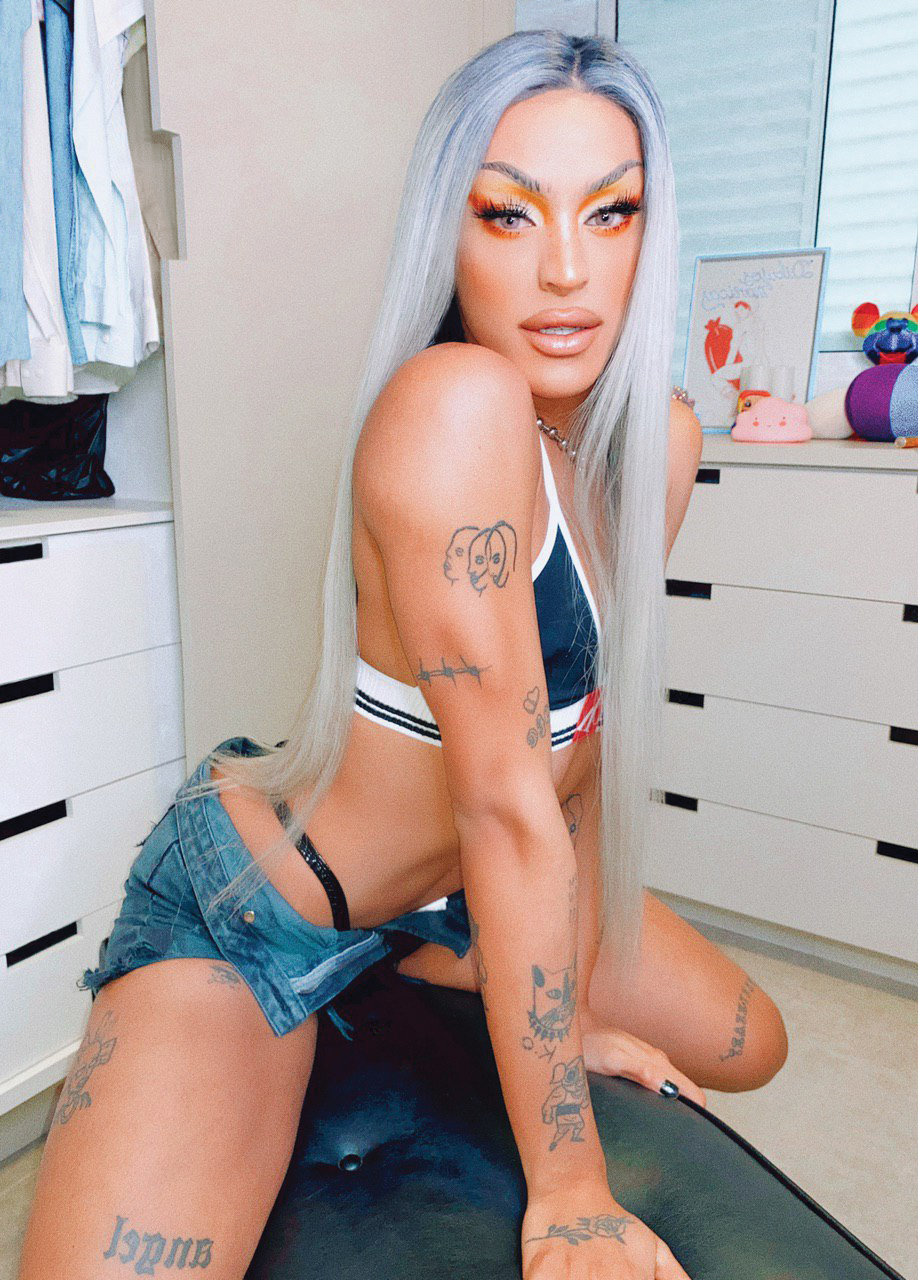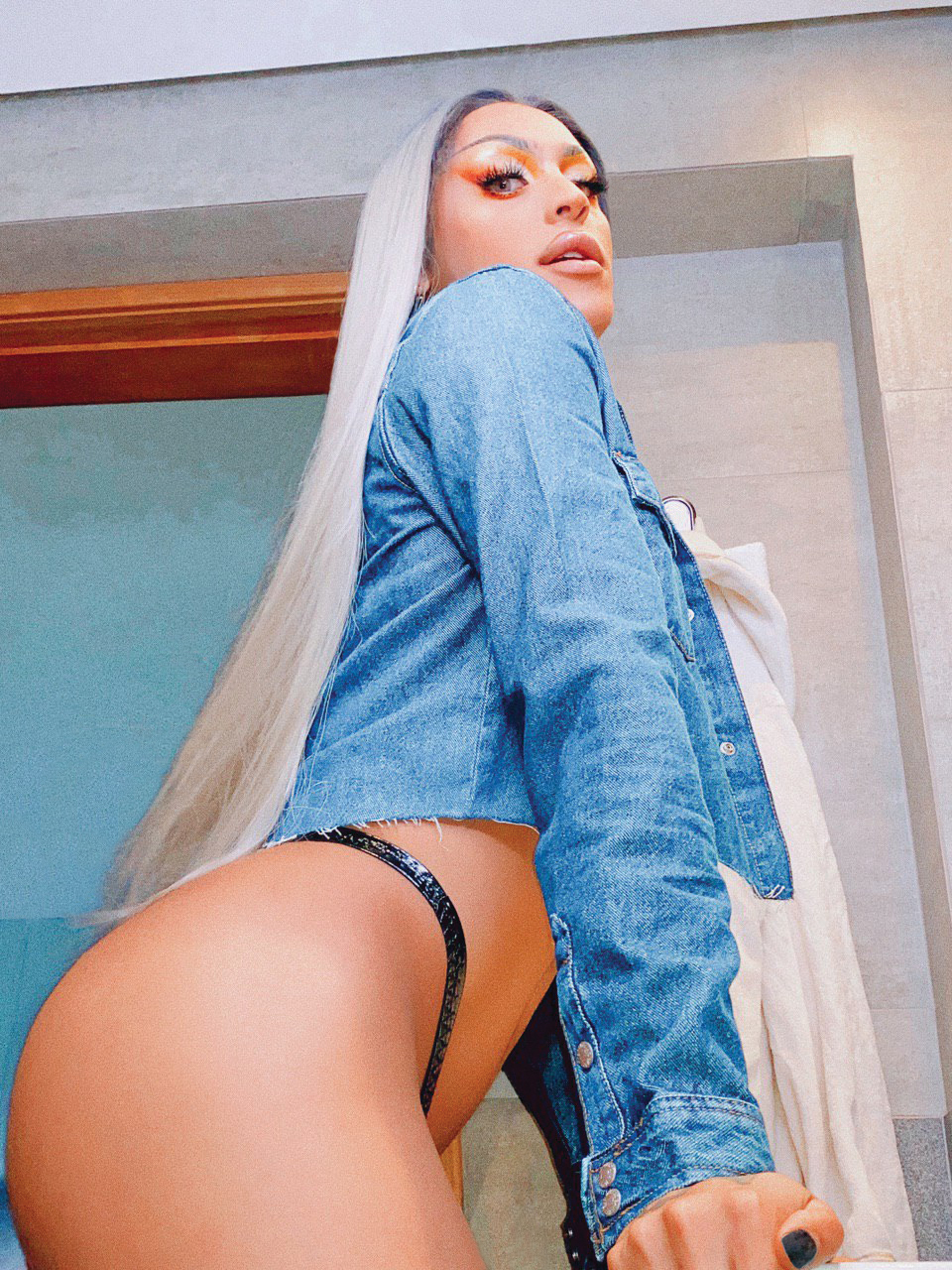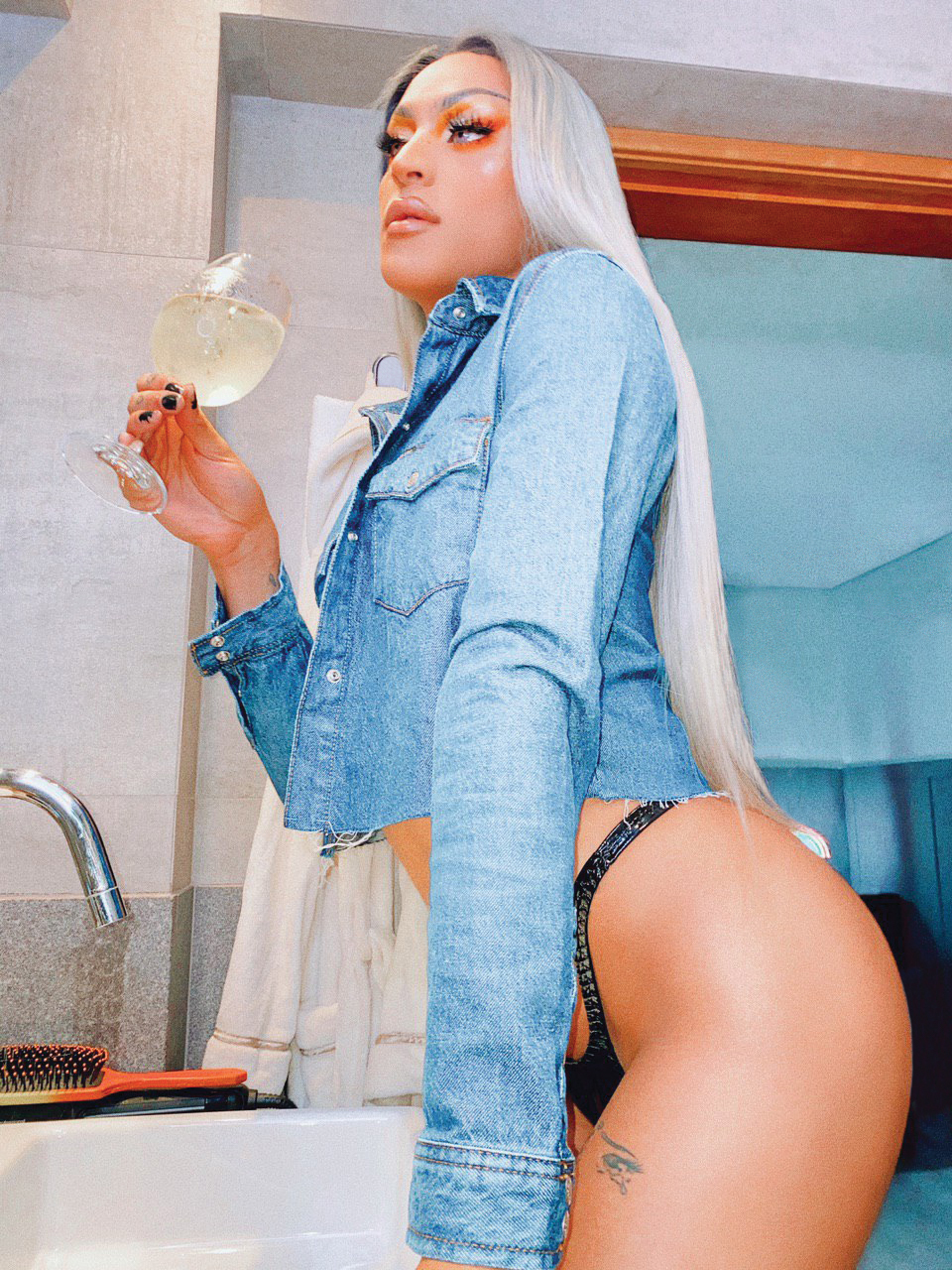 To see the rest of the feature pre-order a copy of GAYLETTER Issue 12 here.