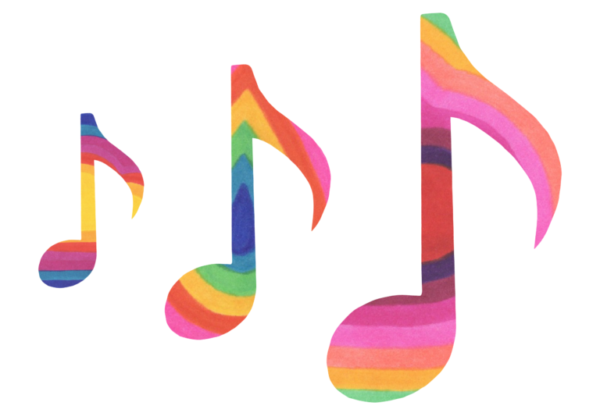 RAINBOWS BY TYLER AKERS AND GRAPHICS BY MILES HOLLAND
PRIDE PLAYLIST 2019
Supe up your Pride with these new releases
It's officially Pride Month, and the pop boys & girls have burst out the gate with a batch of anthems to power you through the ups and downs of summer summer summer. Hear ye now some songs to add to the playlists for your parties, heartbreaks, road trips and beachside Tequila Sunrises. Gag.
The race for Song of the Summer 2019 has begun. May the odds be ever in ha favor.
Here's GAYLETTER's official Pride Playlist 2019.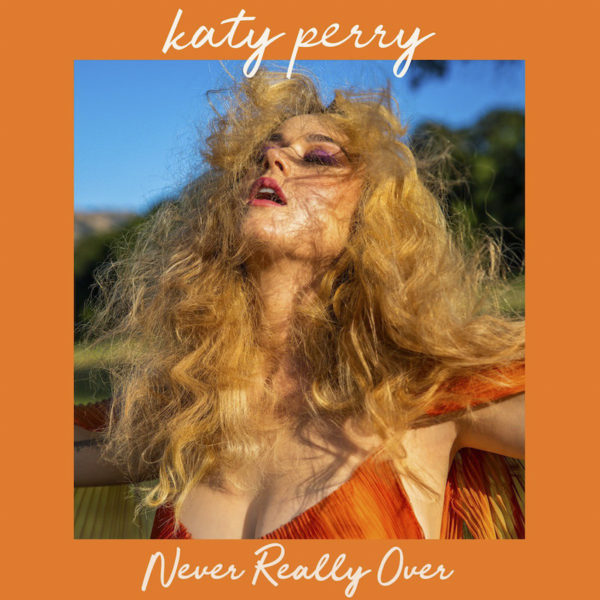 "Never Really Over" by Katy Perry
A Katy Perry single sounds like Katy Perry! The pop universe has untilted its axis: the ocean is clean, the sky is a purer blue than ever, and Obama's just about to wrap up his third term. "Never Really Over" gives euphoria, effervescent nostalgia, and breezy self-acceptance. For the first time in years, Katy Perry goes to the bright upper limit of her range, which made smashes of "Hot 'N Cold," "Firework," and, obviously, "Teenage Dream." No more the mid-range whisper-growl of "Swish Swish" or the eerie neutral tone of "Bon Appétit." The darkness of the Witness era has been processed into a hit whose ecstatic pitch can remind the pop-versed gay only of Madonna's "Ray of Light." Bless up.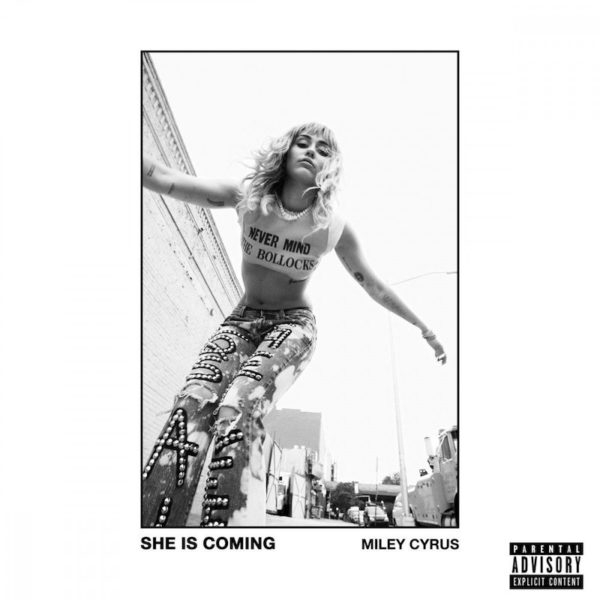 "Mother's Daughter" by Miley Cyrus
This lead single from her EP She Is Coming is a return to form for Miley Cyrus. It's a full-on empowerment anthem, with a dark fury that we haven't seen on a Miley song since "Can't Be Tamed." It's a liberation for the "nasty woman," the misogynist's nightmare. She calls herself a "crocodile," a "witch," and outright "evil." With a massive production by Tay Keith — one of the men behind "Sicko Mode" — "Mother's Daughter" is another example of Miley's strategy to fuse pop with the current major hip-hop sound. The track could have been a Frankenstein'd appropriation, but the pop melodies make it a genre fusion, more pop than Ariana's "7 rings." Listen and get your jush; go snuff that boy like a Yankee Candle.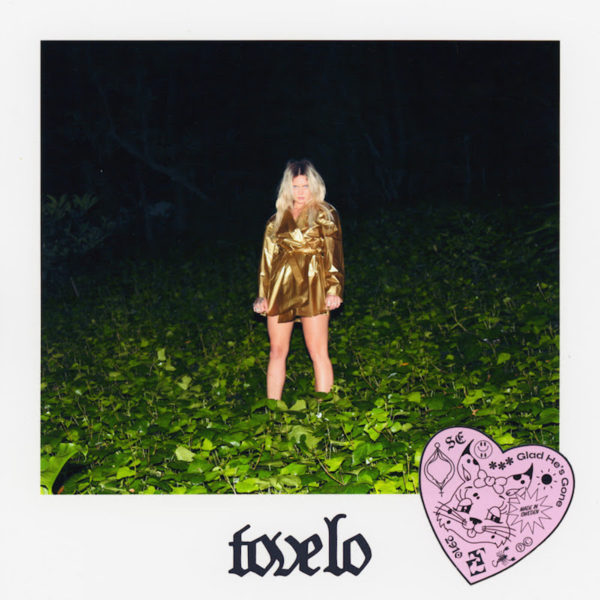 "Glad He's Gone" by Tove Lo
is one of those pop songs that you can't believe did not already exist. It sounds so familiar. Not derivative or unoriginal, but warm and homey, like turning onto a street you haven't seen in years that you once walked down every day. It's a "fuck that guy" anthem, for you and your best friend to carve out a world where no "he" is worth a minute of your grief. It's fresh and danceable, light and explicitly meant to breathe life into your summer. This first single from her upcoming LP Sunshine Kitty gets you honest with yourself. "Did you let him leave a necklace? Yes." Was it pearls? "Did you give into his ego / just to give a little confidence?" No doubt, "Glad He's Gone" is one of the best pop releases of 2019.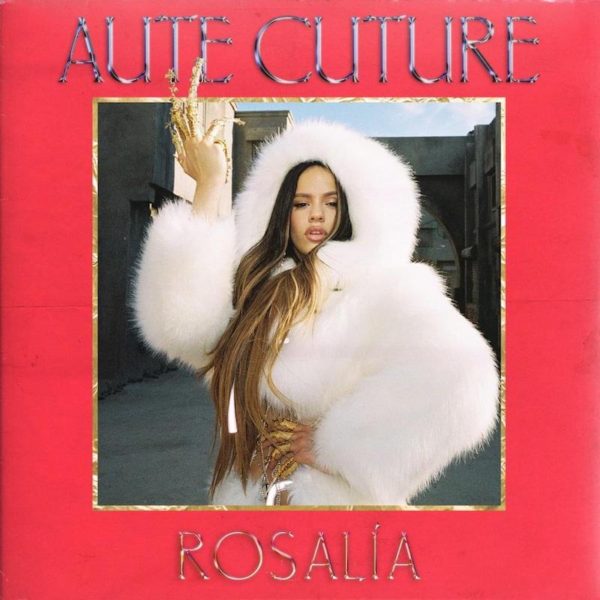 "Aute Cuture" by Rosalía
After her "Malamente," a Latin Grammy dark horse, and her smash collaboration with J Balvin, "Con Altura," Rosalía is poised for crossover market domination. She spins the trap-pop approach of Latin American artists like J Balvin and Becky G with flamenco, a genre whose hand-claps and snaps give her tracks an organic texture like Maggie Rogers' debut tracks. It helps that her melodies are infectiously repetitive, looping in trancy spirals. Her songwriting meshes with production by El Guincho, a psychedelic trap & pop artist from Barcelona. The video for "Aute Cuture" gives budget, beauty, and unbelievable nails. Seriously just unreal nails from beginning to end.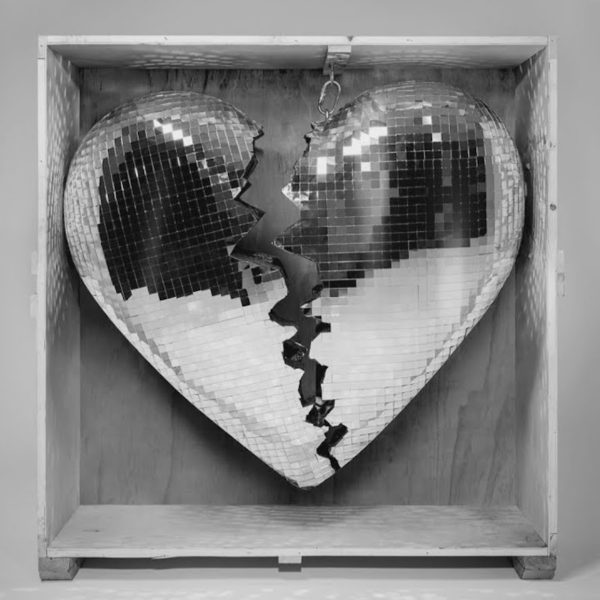 "Find U Again" by Mark Ronson feat. Camila Cabello
"Find U Again," the fourth single from Mark Ronson's upcoming collaborative album Late Night Feelings, presents Camila Cabello on a new sound. The sometimes-formulaic approach of her debut has been left behind for a much more current vibe. Here her vocals pair with the type of oversized, chewy beats we're used to from Cabello's pop peers like Charli XCX, Kim Petras, and Slayyyter. Divinely bittersweet harmonies lace her vocals, and, damn, that second verse— "There's a you-shaped space inside my bed / Always you-shaped thoughts inside my head" — has that pop-perfect pitch that Camila first showcased on "Bad Things" with Machine Gun Kelly. It's actually unbelievably catchy, and the song is worth looping just to encounter that verse again and again.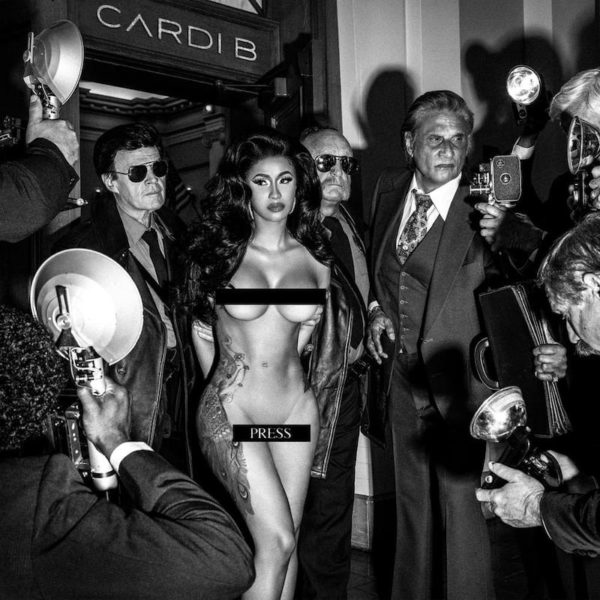 "Press" by Cardi B
It's been two years since the release of "Bodak Yellow," and Cardi B is now far larger than life as a pop artist and rapper. After 2018's uncontestable Song of the Summer, "I Like It" with J Balvin and Bad Bunny, and her late summer smash "Girls Like You" with Maroon 5, Cardi B knows how to sound like her every word is worth a million dollars.Get into it. The fire burns so hot in these singles it'll power you through an extra twenty minutes on the Stairmaster. Get that ass together.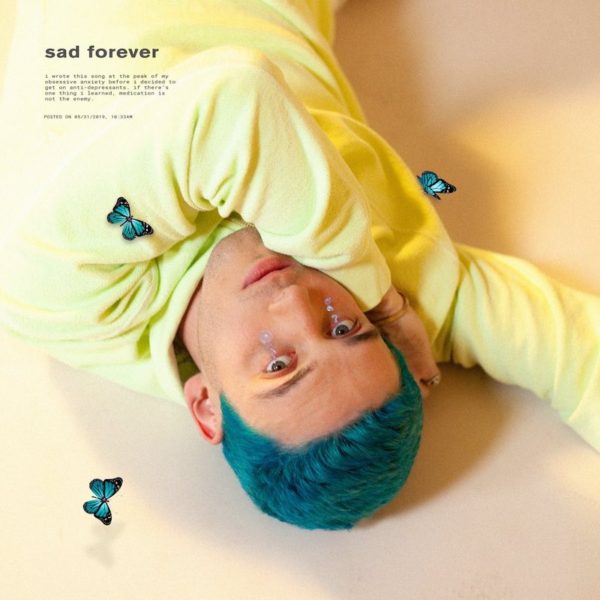 "Sad Forever" by Lauv
Don't play this after you've had anything to sip, cause it'll get you in your feelings. It's a morning song, an up-and-at-em, a dose of soft enthusiasm to slip under your tongue before you face the day. "Sad Forever" is a narrative about finding the will to end a depression from the lowkey smash-maker Lauv, following his "i'm so tired…" feat. Troye Sivan. A lot of pop songs about mental health err on the side of "Teenage Suicide (Don't Do It)" from Heathers, but this track hits the mark. The anti-medication lyrics don't endorse the refusal to get help. They hold a mirror to the protests of any suffering listener, who then can hear themselves, and push past it. A sobering bop.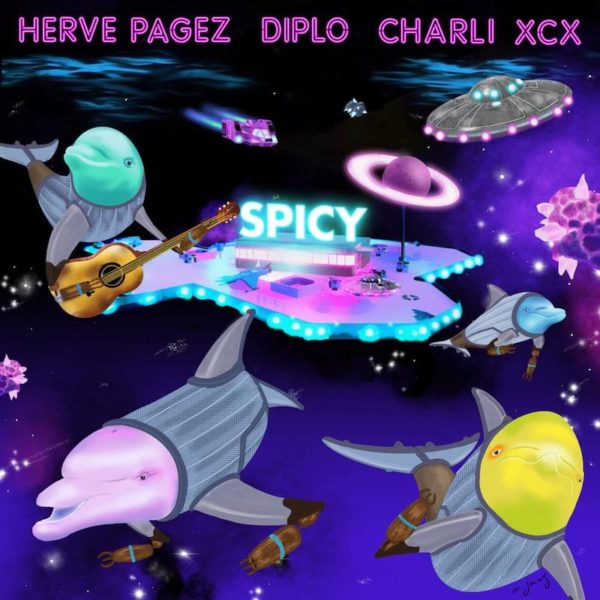 "Spicy" by Herve Pagez with Diplo & Charli XCX
Cute! This chop-and-screw of "Wannabe" by The Spice Girls is definitely Charli XCX's most danceable moment yet. Not that you can't move to her other songs, but this is definitely the first to actually ask something of your hips. It's an underwater tropical slide— a Calvin Harris funk wave brought slightly farther out to sea, past the tide pools and coral reefs, to wherever dolphins shimmy. The video feels like a reimagination of Azealia Banks' "Atlantis" video from 2012, spinning the seapunk/astronomy aesthetic with Charli's early-00s bubblegum futurism. At this point, Charli XCX is one of the leading architects and trendsetters for new pop, and "Spicy" rides that wave in a cute chill way. More plz.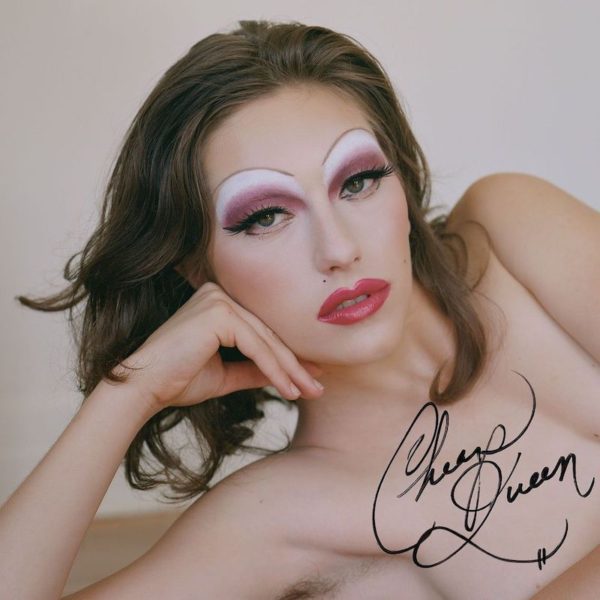 "Cheap Queen" by King Princess
I just want to point out that, written down, "'Cheap Queen' by King Princess" has three different royal titles in it. She is her own royal family girl. A single from her upcoming debut LP, "Cheap Queen" is a soft power anthem. The production is warm and lofi, her vocals fuzzy but utterly confident. She's been on the rise for a minute, and the song celebrates her success, describes the alienation that this sort of state change can manifest, and comes out the other side with an assertion that, regardless, she's "A real queen // [she] can make a grown man cry." Quench that gay thirst — be a queen with King Princess, get too cocky, be bad sometimes, cause you know we'll love you even
when the money's out.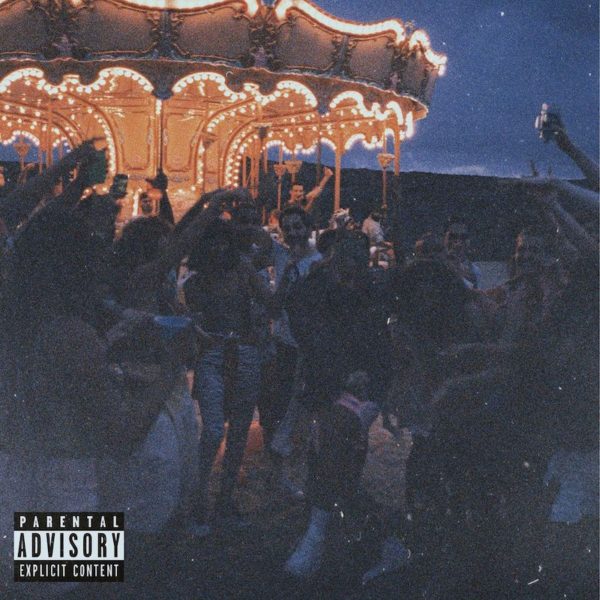 "Callaita" by Bad Bunny (prod. by Tainy)
Do the gays love Bad Bunny yet? He's out here in the trenches, forever non-normative, and vocally defending the LGBT community outright in the mix of the Latin trap conversation. "Callaíta" is his first single since his mega-successful X 100PRE, and it offers an evolution of the sound that Bad Bunny has developed with producer Tainy on standout tracks like "Solo de Mi" and "Estamos Bien." It's spacy and melancholic, traced by dark synth loops that Bad Bunny's raspy baritone soars brightly over. Seagulls and waves, Tecate and sex. It's built to guide you out on a summer night.