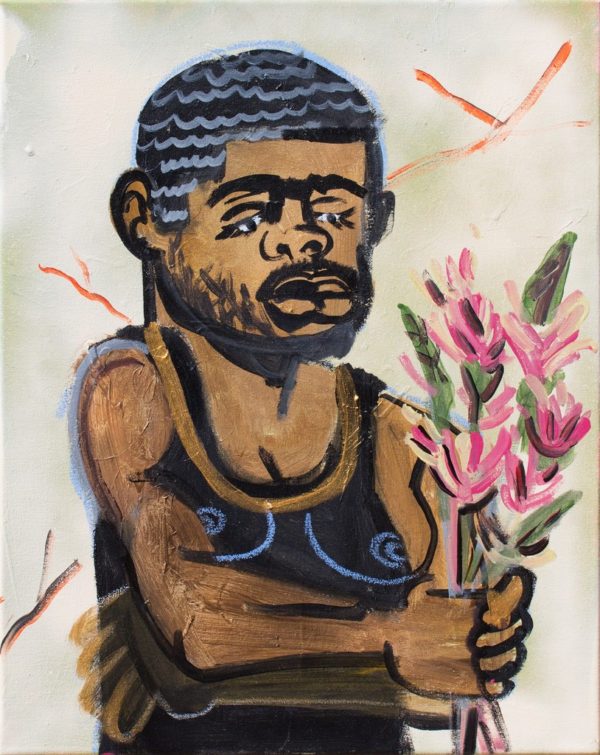 All artwork by Jonathan Lyndon Chase. Images courtesy of Kohn Gallery.
Jonathan Lyndon Chase's Quiet Storm at Company Gallery
I was introduced to Company Gallery through Troy Michie — the brilliant collagist featured in GAYLETTER Issue 8. His very first solo show — Fat Cat Came To Play — was picked up by the gallery soon after some of his collages found themselves on exhibition in the New Museum's well-received Trigger: Gender As a Tool and a Weapon.
I've since been kept in the loop with the gallery and was stoked to see they're keeping it progressive and exhibiting works by younger artists making strides within their medium. Jonathan Lyndon Chase uses paintings and drawings as a means to explore black homosexuality and queerness, and the many illustrious formations bodies take when placed together in space. His works include point-blank homo-erotics, and various states of sensuality, however I want to point out that intercourse is never completely at play. While the bodies Lyndon Chase works with are sexualized, he delves into the poetry of conversation surrounding what a black queer body can do by placing them into scenes typically unseen: black men with flowers or black men kissing each other.
Chase focuses on the intimacy and the visceral qualities found within the everyday and as a result creates dialogues about the complexities surrounding gender, sexuality and race. In the show's foreword by filmmaker Tiona Nekkia McClodden, she writes "[Chase's] figures mirror each other, touch each other… and reach through each other… Lovemaking, or rather loving oneself is like this."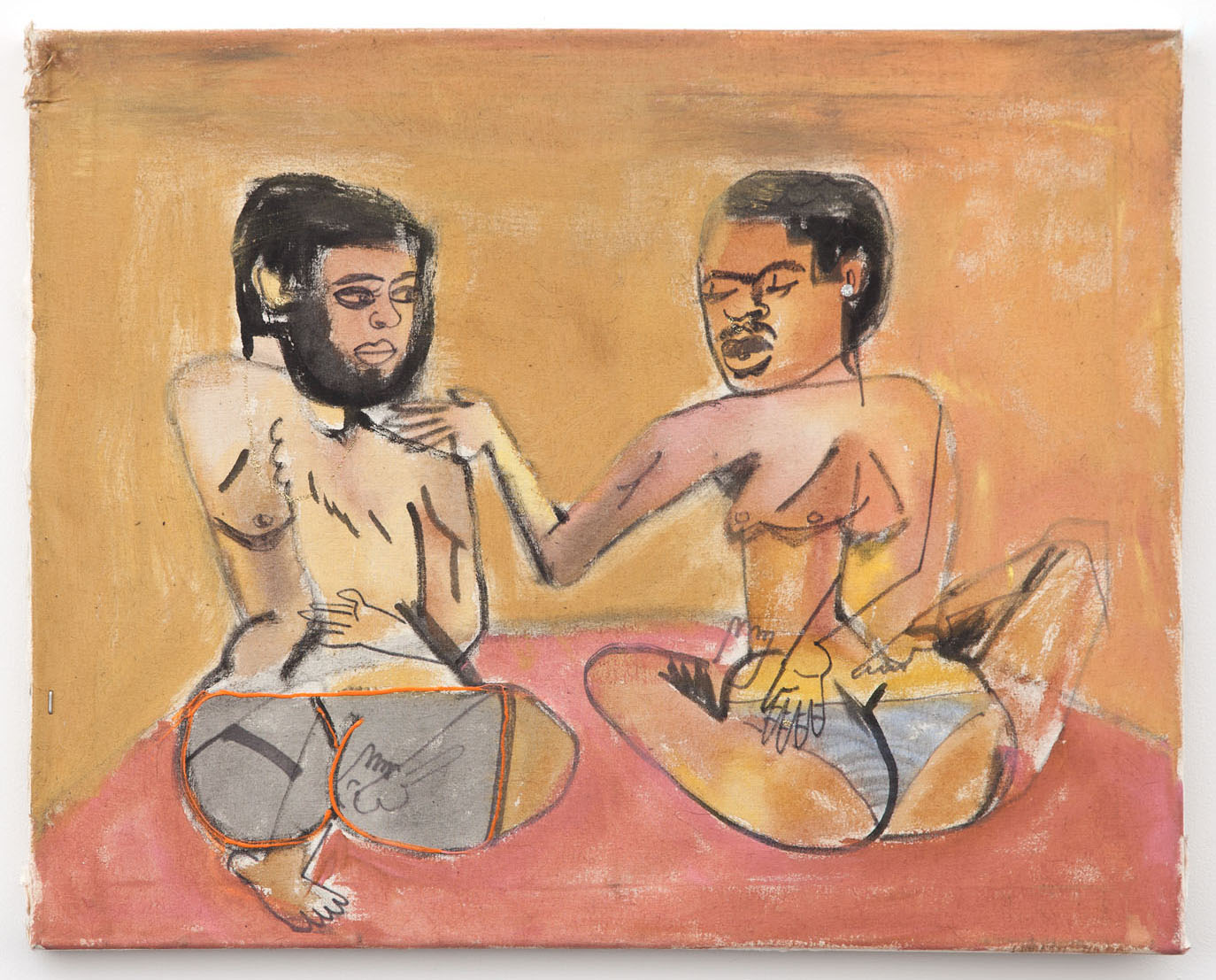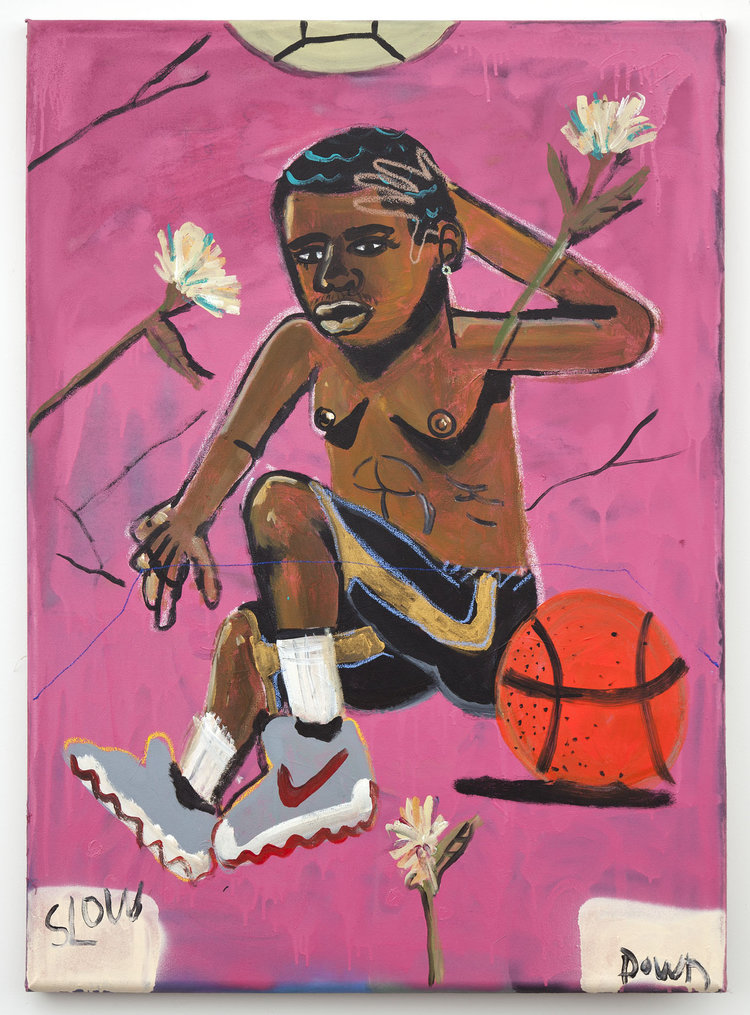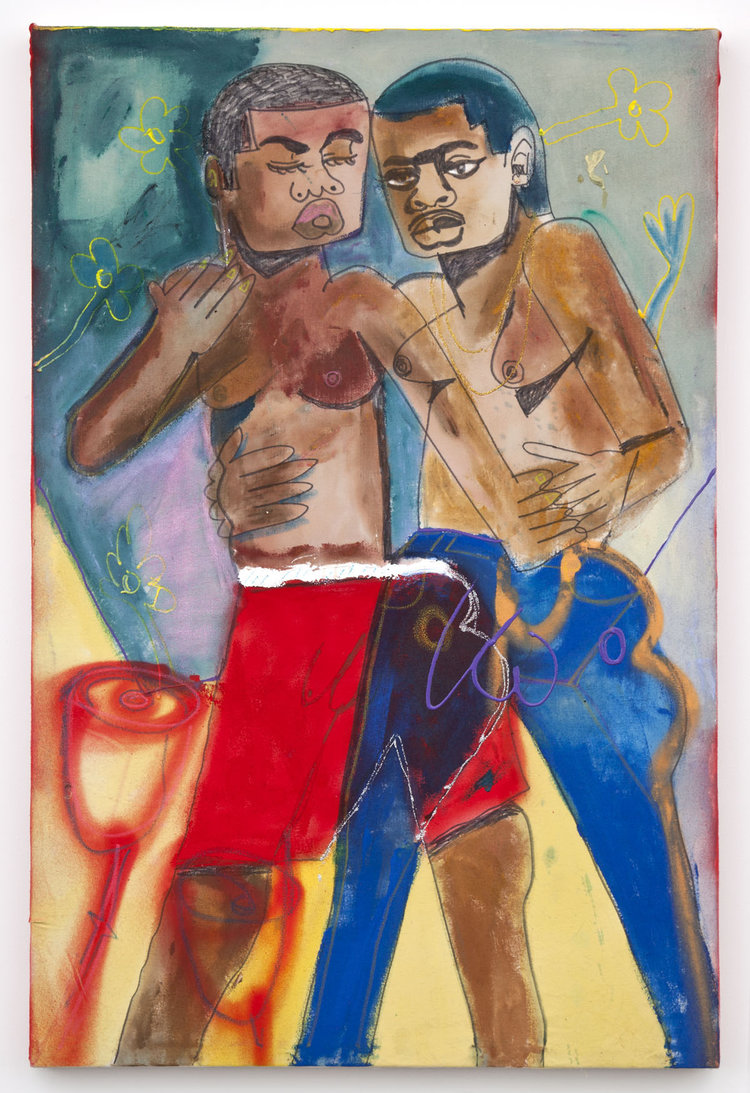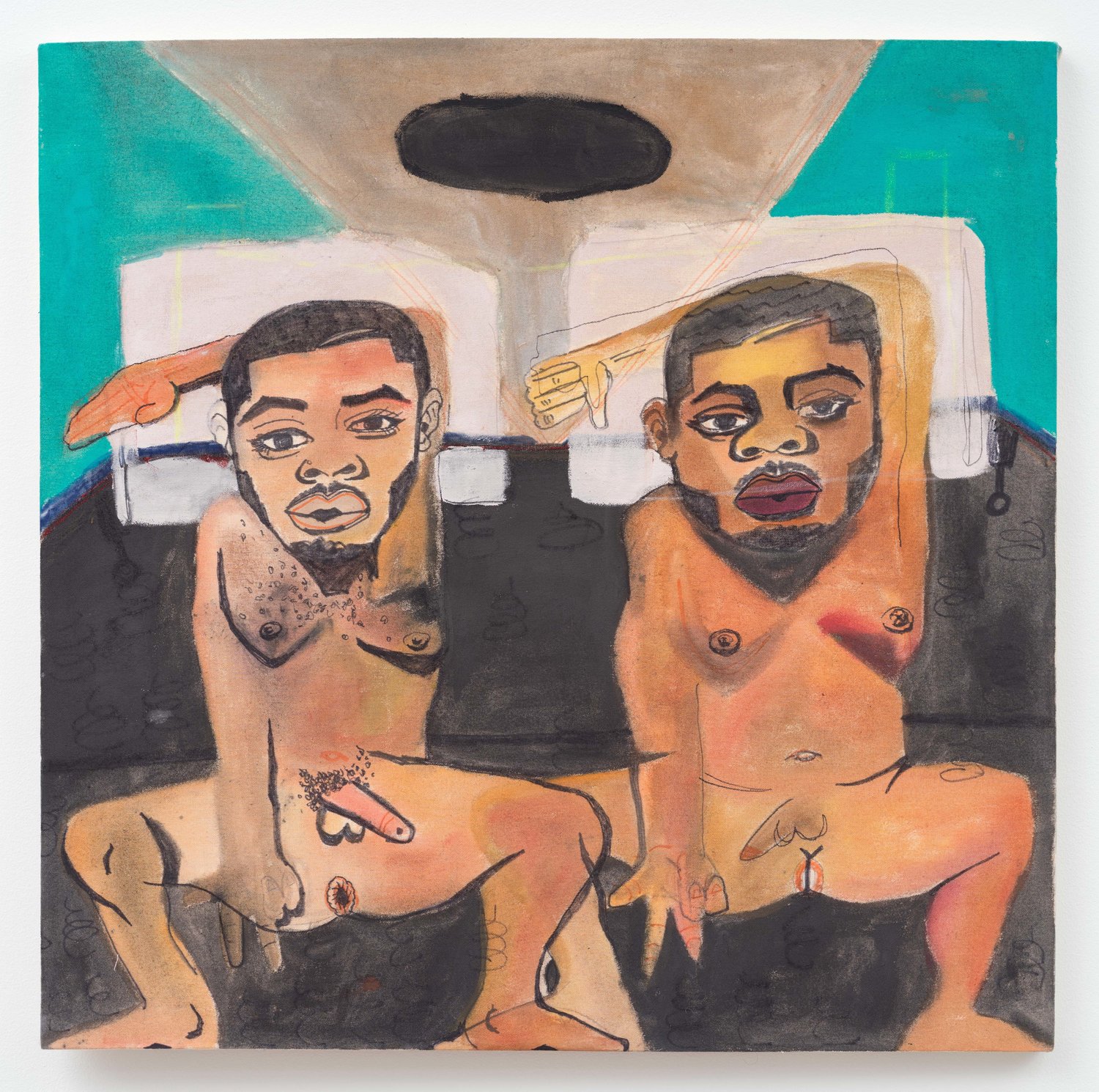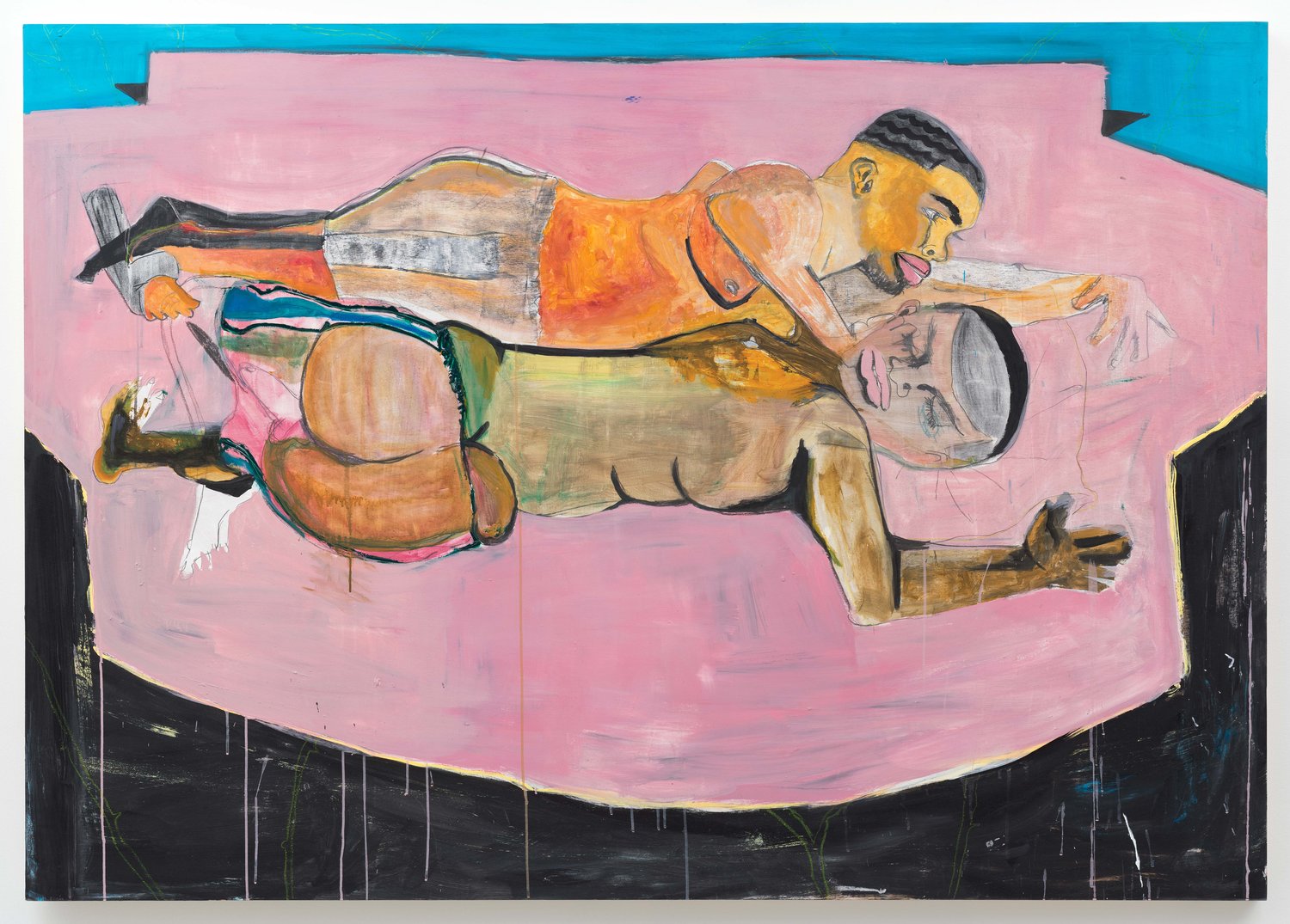 12:00PM-6:00PM, Wed-Sun, 88 Eldridge St. 5th Floor. NY, NY.