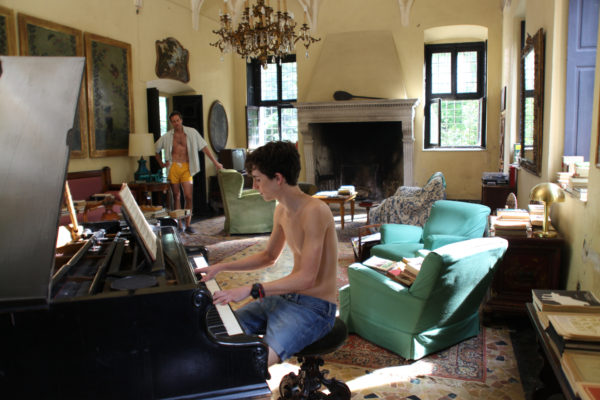 STILLS FROM THE FILM COURTESY SONY PICTURES CLASSICS
REVIEW: CALL ME BY YOUR NAME
The film is succulent at the center, though not necessarily cooperative at first bite
Set "somewhere in Northern Italy," "Call Me By Your Name" takes an emotional microscope to Elio Perlman's stale summer. He lives on a villa with his father, a professor of archaeology, and his mother who is also an academic. Both are highly literate, and their son is the same. The three read and lounge respectively, joining together for every meal where their shared love and respect for one another seems paramount regardless of who they may share their table with. It is only when Oliver, the professor's summer apprentice, arrives at the Perlman's that the three seem distracted, yet further bonded, by their mutual admiration for the American student.
To pass his time, Elio transcribes classical piano, finishes books beside a secluded pond, rides his bike every which way and loses his virginity to Marzia, and then finally, to Oliver. Both romances are boyish, and Elio (the pure-faced Timothée Chalamet) falls in love while struggling to understand this new part of his life that seems to lack adequate language.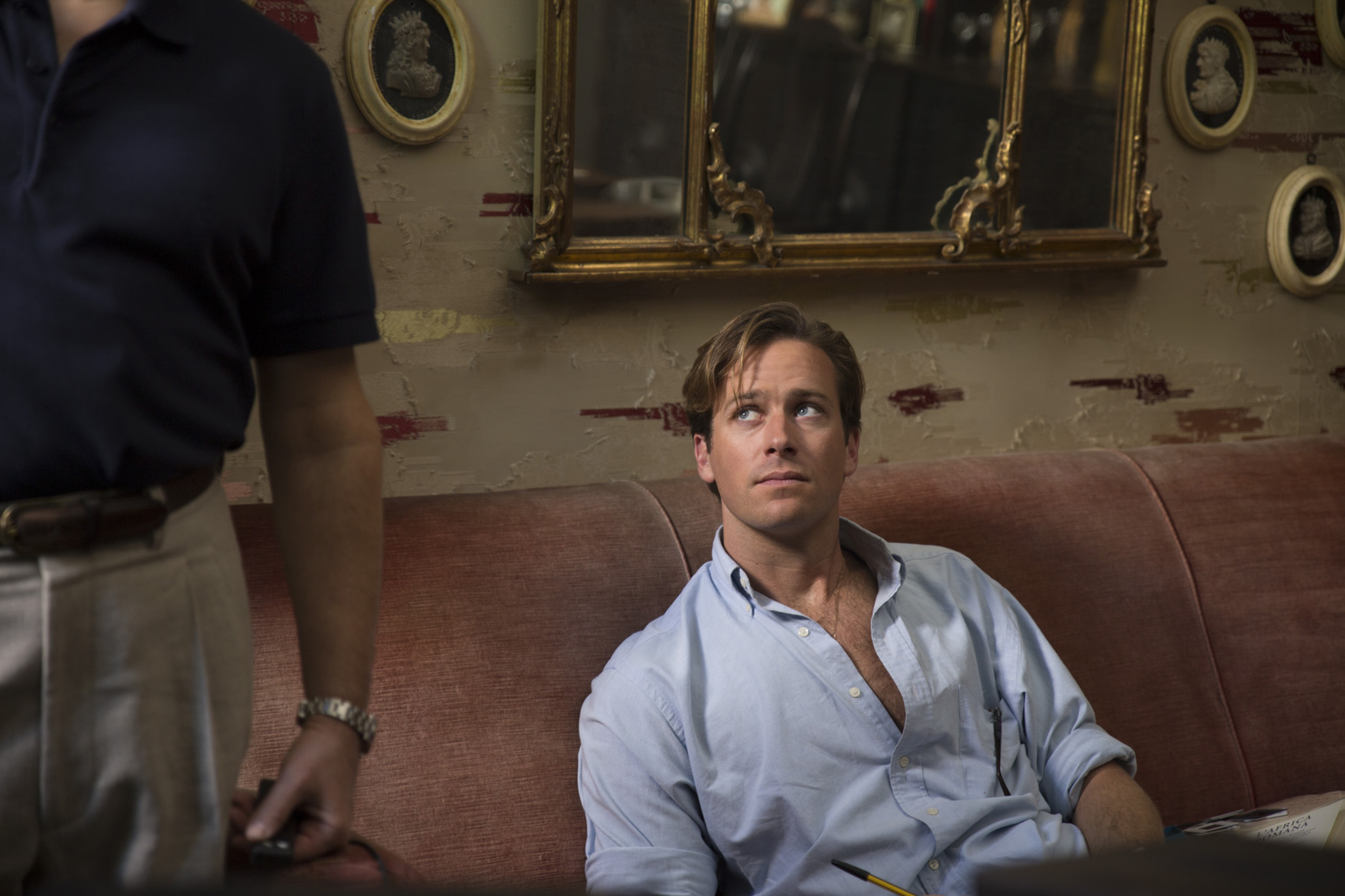 Oliver (Armie Hammer) is only with the family for six weeks, so the budding tension between he and Elio is heightened by an approaching end to the summer. Oliver, in his 20s, wastes no time and makes the first move on Elio who is just 17-years-old. Their ages aren't celebrated, thankfully. (With the sexual scandals unrolling out of Hollywood, this minor detail would have tainted the film.) Oliver offers Elio a backrub, but Elio seemingly misses the hint, and appears frustrated by his own sexual discrepancy.
Directed by Luca Guadagnino ("I Am Love," "A Bigger Splash") the film that is equal parts frisky and sexy. There are many landscape scenes that decorate the film, allowing Guadagnino to take his time promoting the beauty of the Perlman's surroundings and thus celebrating the atmospheric potency of the villa. There are many scenes following Elio sans audio, exposing the actor's talent for silent deliberation (the novel is a diary from the boy's point of view), but Guadagnino lallygags and is undermined by Sufjan Stevens voice that is too obvious for the film, set in 1983. Consider the unfamiliar to suddenly feel very familiar when the translucent baritone of Stevens' voice enters with "I have touched you for the last time, is it a video?"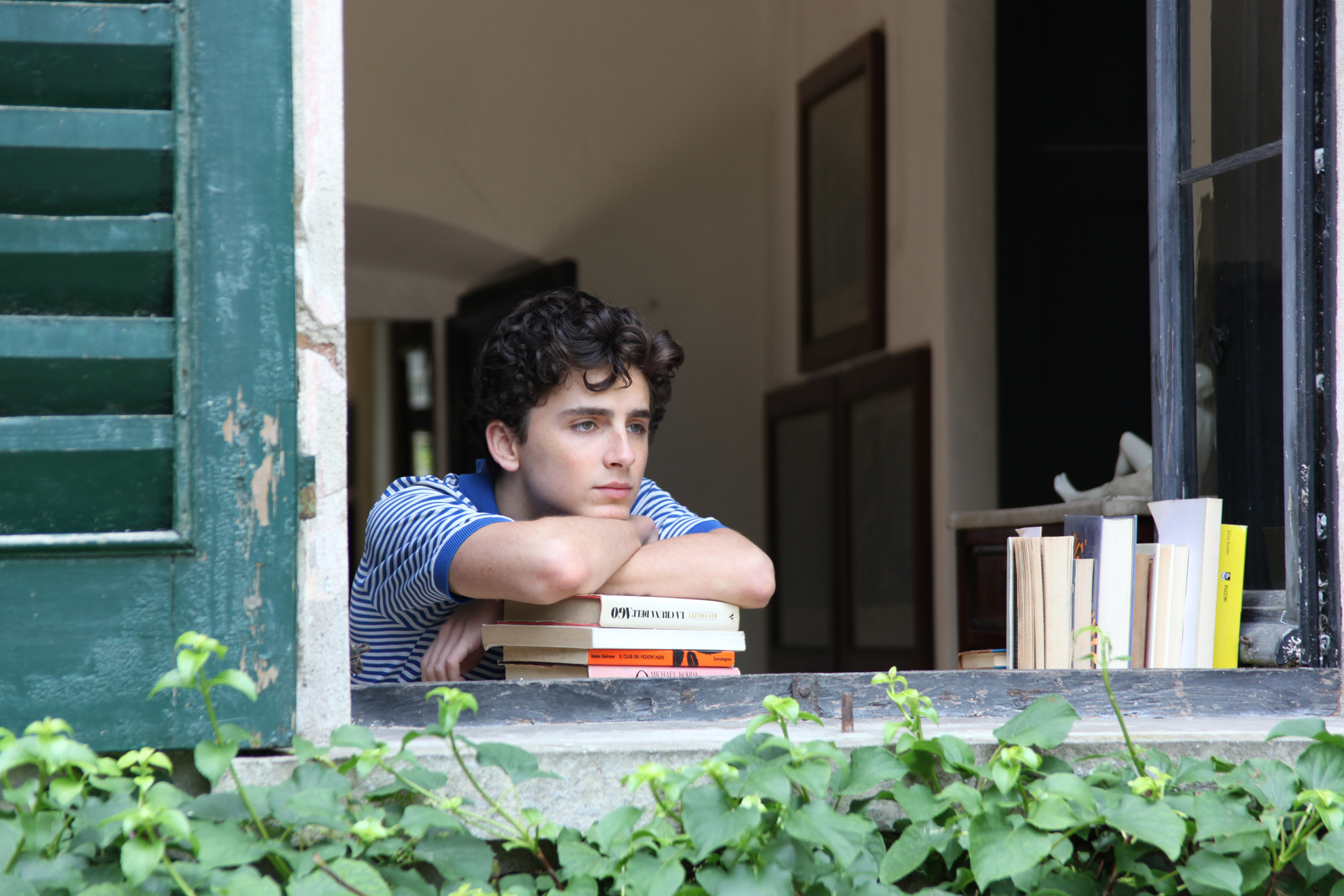 When the two straight actors do get to business being intimate, Chalamet and Hammer handle each other with superb guidance, leading each other down the characters' unfamiliar experience with total poise. Elio, thin and eager, swells into Oliver who grunts in the silver glow of the moon. It should be noted that many critics have scorned the lack of explicit sex in the film, but Guadagnino is drawn to the poetry of atmosphere. He chooses to show a tree shudder in the wind rather than indulging in the orgasm. We are given just enough of their sex life which makes the bond between the two all the more erotically-textured as they dance around one another careful not to be so obvious in front of the family.
When Oliver and Elio finally get together, something seemed to be missing from the script (by James Ivory). At Elio's initiative, they confess their need for one another while out in town, but without prior knowledge of the film's story it would be difficult to say when it was made so obvious. The backrub? Elio's recalcitrant attitude? When the two finally dive into the taboo, Oliver insists regret must never be a factor, so like the characters, you sink your teeth in, but "Call Me By Your Name" is like an early-ripe fruit itself: succulent at the center, though not necessarily cooperative at first bite. One seems to know there is something terrific in the works, it just takes a bit of patient chewing to get there.
Chalamet's performance as the crestfallen teenage boy brings a breeze-like comfort to the film. He mopes around the villa like an obedient marionette with an ample head of hair and American-pastoral innocence. He brings a deep silence to Elio that persuades you to believe you know everything and nothing about the character, and so Oliver falls in love with him for the same reasons.
I was reminded of Kristen Stewart, how her demeanor has stemmed a career that is celebrated as much as it discredited as too impish; beyond passive; generally a bore, but Stewart is a star and she has reconstituted the currency of many emotionally undiscerned characters. Chalamet I suspect will do the same, in both fashion and film, and  "Call Me By Your Name" is a fantastic place for this misanthropic face to really start.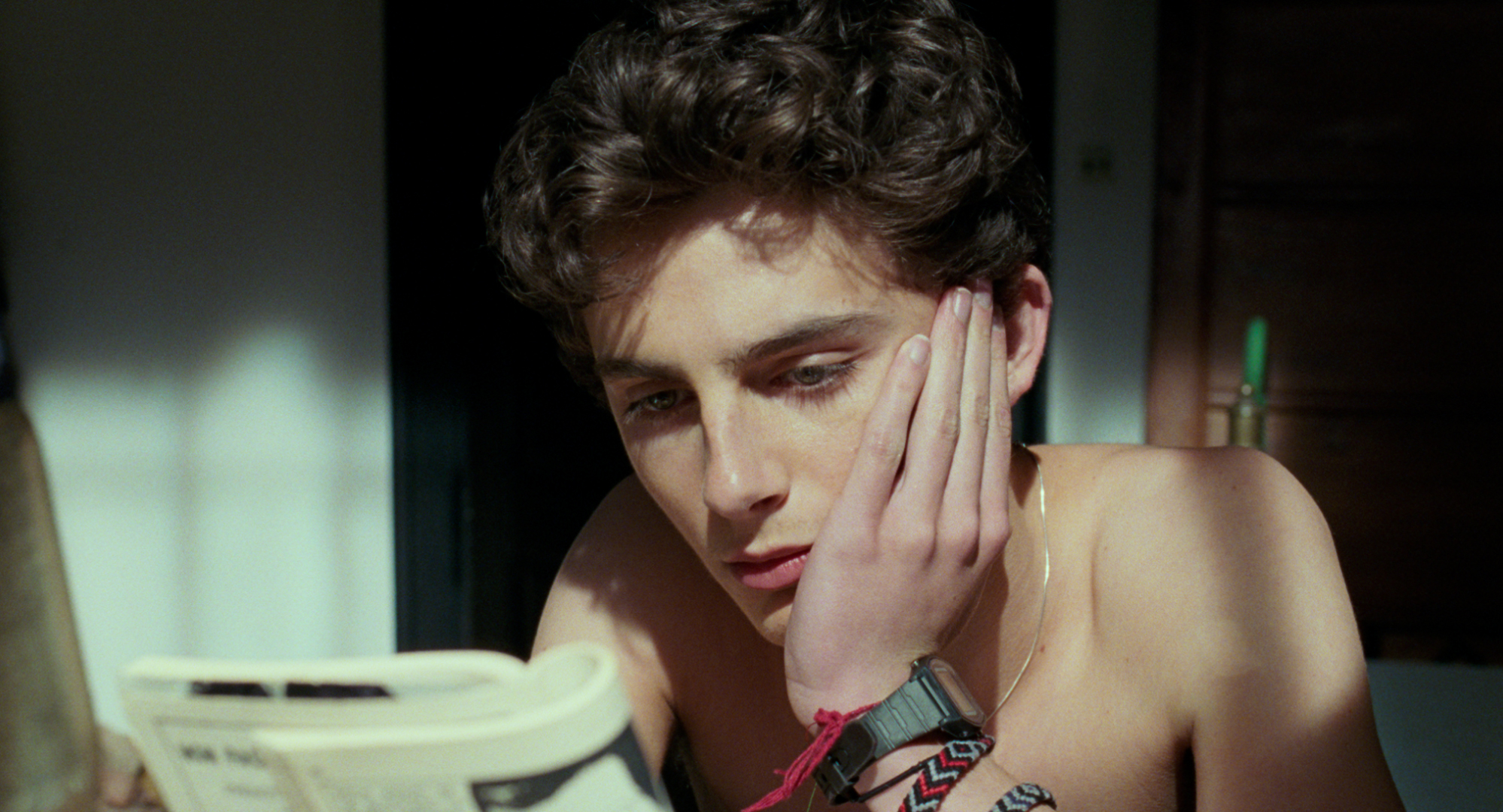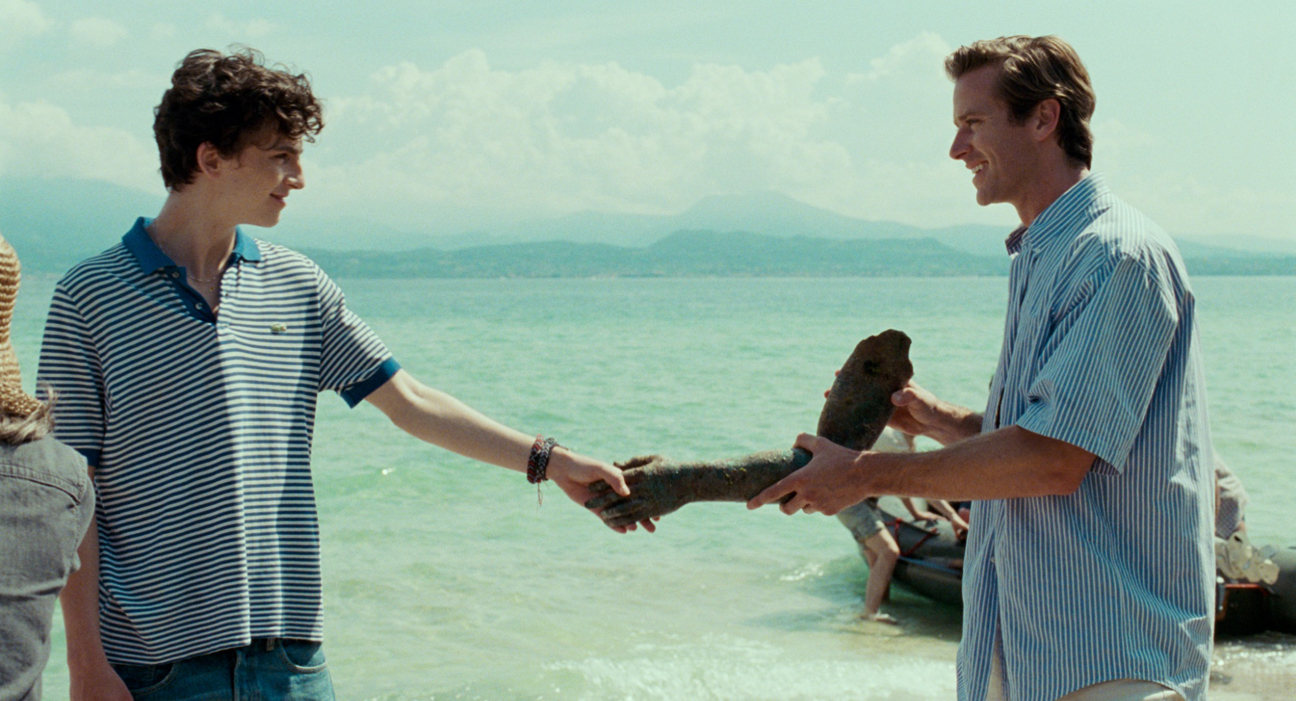 "Call Me by Your Name" Rated R for discreet lovemaking. Running time: 2 hours 12 minutes. 
Now playing in limited release in New York and Los Angeles.