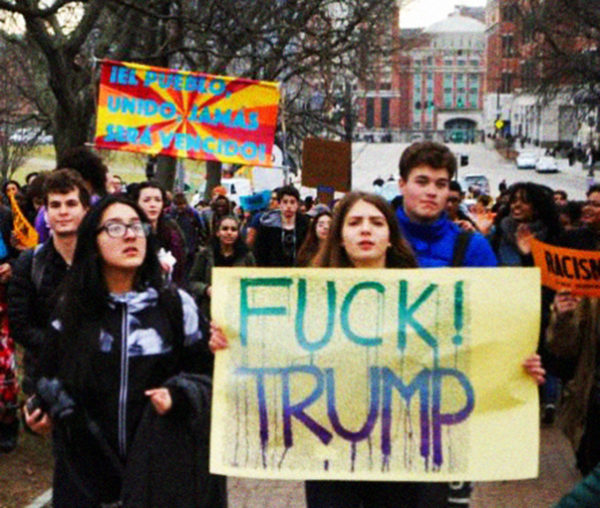 Image via rifuture.org
NATIONAL STUDENT WALK-OUT
Today, thousands of students around the country rally in solidarity to end gun violence.
As you know (and I assume our readers are political, hip to the latest news, and support great causes), this Thursday is a nationwide walk out. The students from Florida's Stoneman Douglas have been working their asses off in the past month since they fell victim to the latest school shooting. In what has become a very familiar story in America's gun rights debate, Stoneman Douglas students have started rallies, marched on Washington, got major retailers to pull guns off the shelves and have boycotted companies largely affiliated with the NRA. Now that is cunt. There is a lot of bullshit activism going on today, but these kids are the real damn deal. Emma Gonzales, who kind of launched a movement accidentally now has millions of followers on Twitter, and she uses that damn platform like she damn should: for change.
At 10:00AM, in support of the students' call to action, parents, teachers, students, and schools' staff are encouraged to participate in #ENOUGH. For 17 minutes, campuses will take a moment of pause to remember the kids who were shot and killed at Stoneman and everyone is encouraged to wear orange to show their support. I feel so jazzed for change every time I see these kids in the media (they're so earnest and fucking mad… I wish I weren't so jaded…) and we should be supporting their cause in every way. Pulse happened in our community; I shouldn't have to write It's only a matter of time before we're targeted again. #NeverAgain. 
Check out Facebook Events for Local Walk-Out.