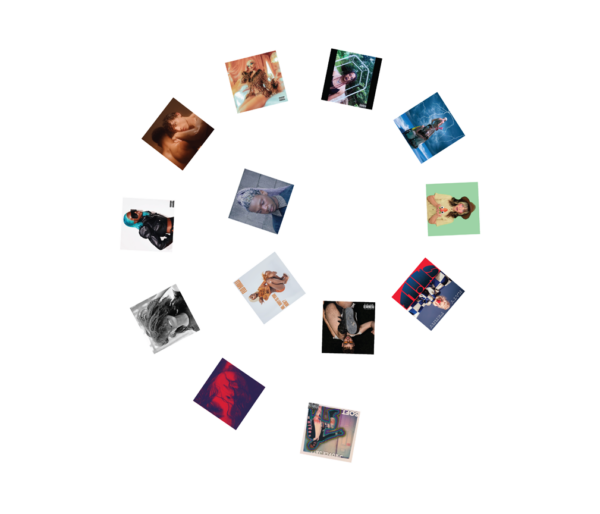 various album covers
Summer 2020 Playlist
stick your head in a song, not the sand.
This is a season of enduring hunger, and keeping alive the promise of being fed. Our vaccine is held up by a pharmaceutical trade race, weapons and violent tongues keep rising, and we're losing lights every week. For some of us, this is the first time the world's burned too hot, and for others, this feels like only the latest fever.
By our lights, culture can only do what it has always done. Music keeps our pain and our hope company; it clothes and shelters us when the world will not. In music is strength.
So set your SpaceX brainchip to sickening~ and stream yourself a rhythmic river to freedom… Here's our Summer 2020 Playlist (in no particular order):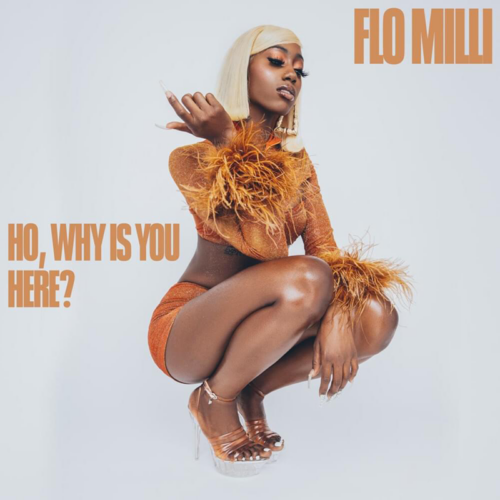 Flo Milli – Ho, why is you here?
(RCA Records)
"Beef FloMix" made fancam happen and introduced the world to Flo Milli. Flo Milli is Flo Milli. This July, Milli released her first mixtape, Ho, why is you here? and you could fit its flaws in the space between its title's "here" and "?" Flo Milli delivers insistent jabs gloved in goofy punchlines, and insists on the immediacy of every syllable. Her wordplay checks each box like sevens on a slot machine. Her rhetoric is truer than Benjamin Franklin's; her flow goes farther, faster, than Paul Revere. Flo Milli could have written the Declaration of Independence, but no Founding Father could have written "Weak." Give Flo Milli her flowers, and wrap a twenty around each bloom.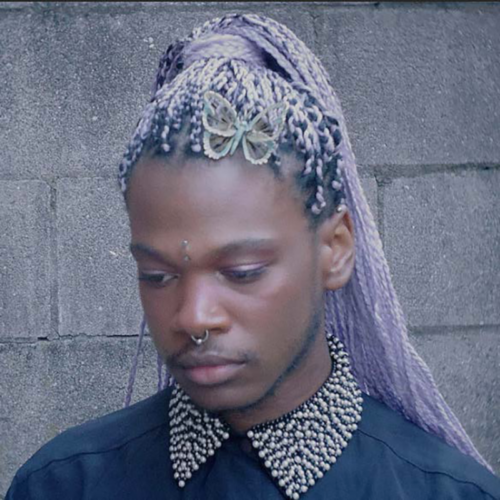 Shamir – Shamir Bailey
(Independent)
Shamir Bailey, a new album by Shamir, will be independently released October 2nd, and has been heralded by the singles, "On My Own" and "I Wonder." The butterfly pin that has been with Shamir since the beginning of Revelations has multiplied and sprouted living siblings that gather everywhere Shamir is seen. After spending five years delivering statement albums, necessary for his growth if not necessarily commercially accessible, Shamir is ready to be a popstar again. This time, nothing is by accident. Welcome to Shamir Bailey's masterclass in DIY excellence. Pop some shampain and get ready to follow his guitar down a road only Shamir knows. Stay tuned.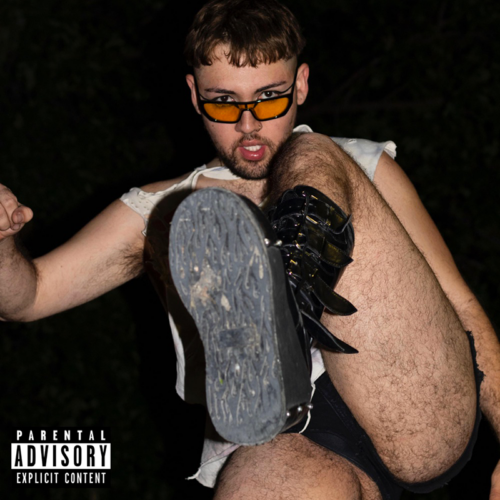 BabiBoi – "Molasses"
(Independent)
BabiBoi announces himself with the energy of a Divine, resentful of the upper echelon's parasitic imagery, and hellbent on shitting on it, eating it, reverse birthing it. He doesn't need a rain machine; the rain is there. Corsets are cinched within an inch of the spine, nails are giving spiritual completion by Sacred Beauty Creations, and the frosted pink poodle chain says all it needs to say. BabiBoi gives us pancakes, ass and molasses at the motel, then pick-me-ups and cherry pie at the next morning's garden party. Sounds like we need an invitation.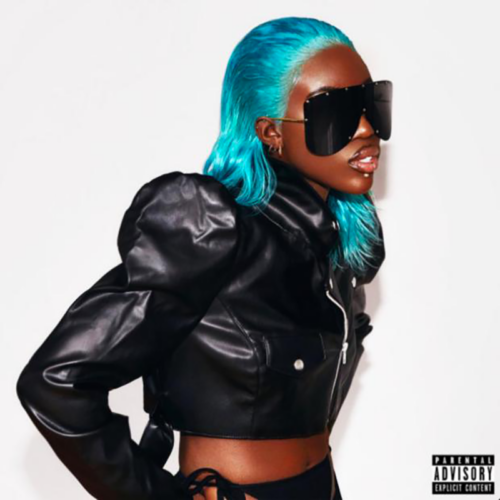 Bree Runway (feat. Maliibu Miitch) – GUCCI
(Virgin EMI)
Bree Runway and Maliibu Miitch decrypt this beat and work it into the ground. Bree Runway's delivery is mercurial, her flow varying shape in each verse from line to line, like the angled, perfected faces of a diamond. Maliibu Miitch beams in from her recent string of successes ("Give Her Some Money" and "XTC" are bops; "Let's Be Honest" is a lyrical heavy-hitter) to assist Bree Runway as they sink this win. Gucci, are you listening? Do you understand? Bree and Maliibu said you could call. Don't fuck it up.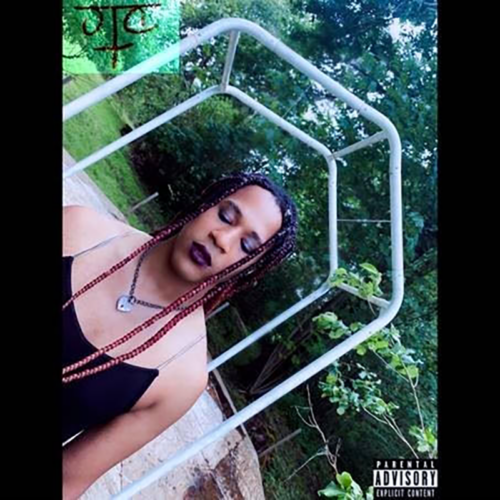 Michael Love Michael – "JFC"
(Independent)
Michael Love Michael is keeping their heel firmly planted on our neck with "JFC," their follow-up to "6 Jaguars," released this Juneteenth. If "6 Jaguars" was about the sick aesthetic of parasitic wealth, "JFC" bears the sickening sound of laughter at the foot of a parasite's cross. The vocals are less modified by production, and more altered by performative inflections, drawing out new valleys and curves in Michael Love Michael's voice. The beat has more space in it, more room for things to fall. The world and Michael Love Michael have changed, greatly, over the last few months. Between these two tracks, you can't tell us you don't hear the difference.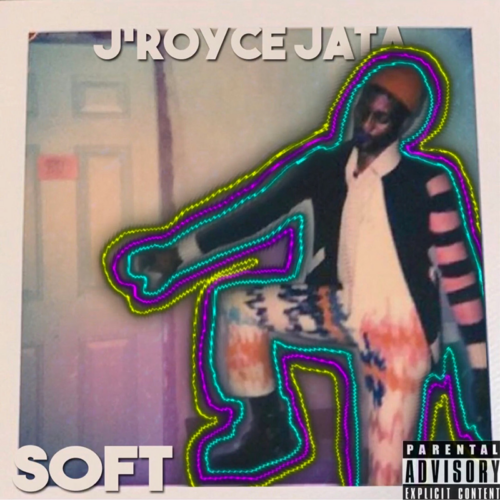 J'royce Jata – Soft EP and "Zombie Zaddy"
(Independent)
J'royce Jata, with his debut EP Soft and first official video, "Zombie Zaddy," calls us up and out for an awakening. These tracks revel in the power that rhythm has, by interlocking with a human voice, to summon something spiritually greater than what was present before. J'royce's spirit here is lively, healing, kidding and yearning. His vocal melodies veer from the beat, zombie-stepping off-kilter now and then to reset your ear, and make the upcoming hooks that much more alive. Check out the "Zombie Zaddy" zideo and let J'royce get under your skin. Clock the feathers cascading down from his crown like the Princess des Laumes in her balcony box, waiting to see La Berma. Clock the celestial rain of his eyes.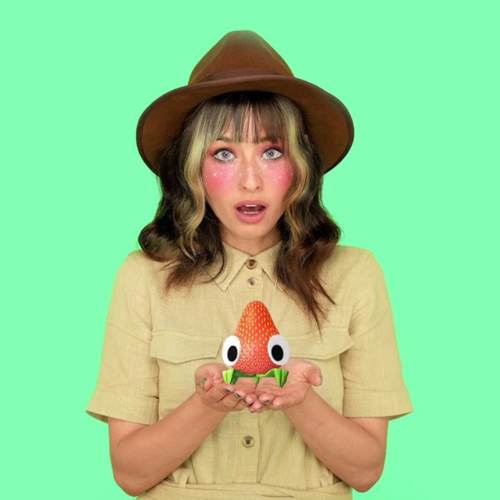 Kero Kero Bonito – "It's Bugsnax!"
(Independent)
The cover says it all: the graduated KKB are back from their ritual Rimbaudian maddening period. No more lipslap. It's time for bugsnax. No more lip service! The kids have gotta eat. This is actually a theme song for an upcoming PS5 game called, appropriately, Bugsnax. The production behind Sarah's vocals have mellowed out, shifting closer to the sandbars than the tsunamis of "Battle Lines" or "When the Fires Come." KKB is back from surveying Snaktooth Island, off the coast of Fruitopia, and they're calling all interested adventurers to get on deck for whatever sweet dreams Bugsnax has got in store. What's a bugsnax? Are you a bugsnax? Is it related to the jabberwocky? Only time may tell. Cute!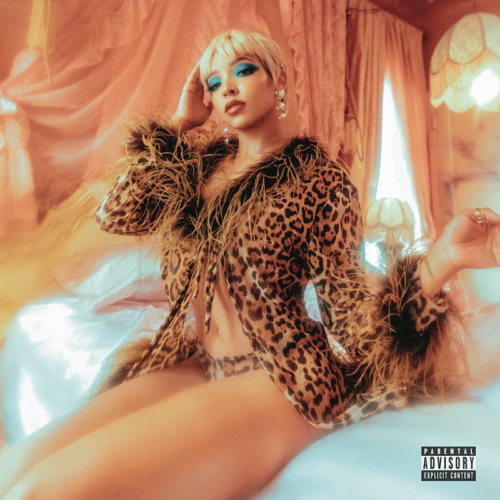 Tinashe – "Rascal"
(Independent)
Only a proven diva knows the glamour of exhaustion. With "Rascal," Tinashe/Nashe has followed up the lovelorn Songs for You by pivoting from the chapel to LaChapelle. Don't need you, a drone will do. In her lush, Annihilation-in-pastel Rococo solitude, Tinashe knows she's stolen the camera's heart. On "Rascal," she flaunts that fact, flexes it, and bakes a cake for it. Insoucience looks great on her. It's hard not to mention her eyeshadow, which has the color saturation of Play-Doh, or a Disney Princess's dress. The call is coming from inside the castle.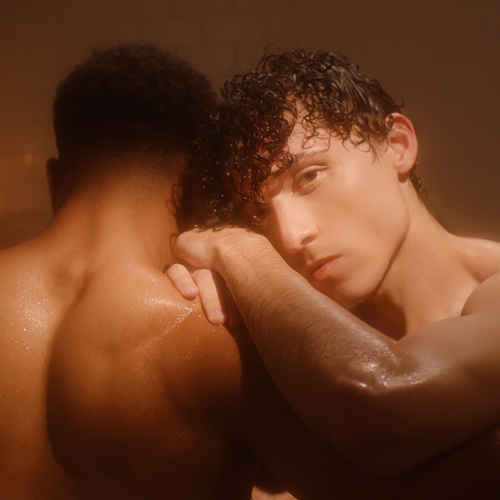 The Nico Show – "Up 2 U"
(Independent)
Bitch, The Nico Show's yoga instructor is like a queer Praxiteles. We thank them for their devotion to beauty. In the music video for "Up 2 U," The Nico Show pairs with Ken XY for a romp that has the sweaty succor of a Britney Spears fragrance commercial. It's a throwback R&B sound, like Sunday afternoons in bed with someone, relaxing, easy. In Los Angeles, Nico, a Libra, found his balance, his confidence, and the camera's lingering eye. He gazes through it, to you, and then he turns away again, like Hylas abandoning Hercules to join with the water nymphs, escaping his labors to enjoy the pond, the wood. Come to see The Nico Show, and stay to learn the power of his love.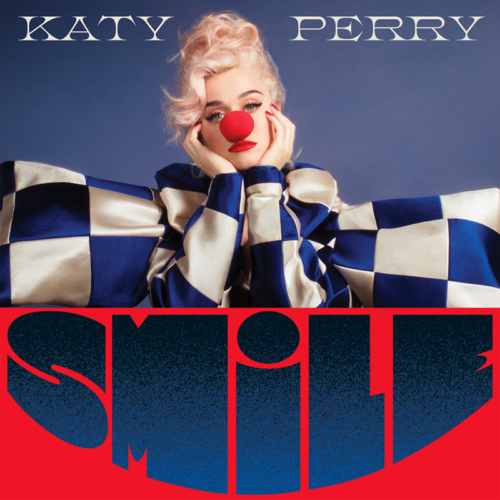 Katy Perry – Smile
(Capitol Records)
In Puerto Rico, many believe one gets a stye in their eye for having disrespected a pregnant woman. So check your eyelid before you come for Katy Perry. Or Nicki Minaj. Da ha da ha. Anyway, have you ever seen a pregnant clown? What an incarnation. "Smile" is a bop and its message of gratitude is pretty healthy, straightforward, and well-rounded. The power of simplicity is in its common sense. The melodies are Witness-inflected in cool way, looser and more syncopated than previous singles. Katy's been teasing an Orange County Fair-sized drop and we're ready for the Gravitron. The circus only comes to town so often.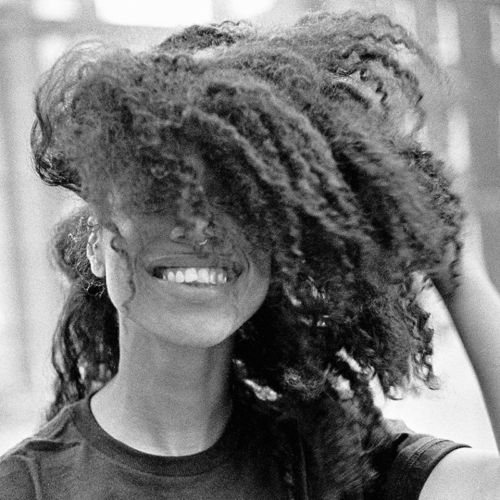 Lianne La Havas – Lianne La Havas
(Warner Records)
For years, Lianne La Havas has developed her artistry fully within the dimension of her own creativity and her own personal growth – she has never been a trend-chaser, nor has she vied for the pop spotlight much. She doesn't have to. If Lianne La Havas sings it, we will listen. Lianne La Havas, a self-titled album, is her first that is not about making love bigger, or about chasing love. It's not about the mirrors and windows we climb through to find love. No, this record is about holding onto a love that you want to remain. It's about not reducing your love, or damaging it. Lianne La Havas is a candle in a hurricane, the way a relationship can carry two people through Hell and highwater. The truth will out, but love's light will not go out.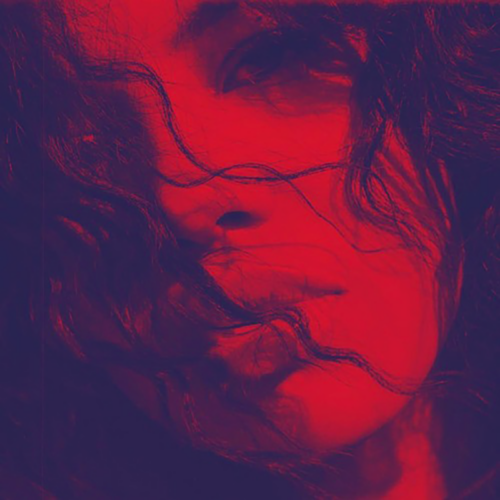 Baby Rose – Golden Hour
(Independent)
Golden Hour begins in a sparsely created world, still tuning up, while Baby Rose's voice curls like smoke over the genesis waters. As time unfolds, drum and guitar sync up, and Baby Rose's melodies take shape. Her vocals roll into, against, the soundscape, like ocean turbulence collecting and clarifying in coastal tide pools. It arrives unguarded, and as if from a great distance, the way that waves arrive wherever one stands along the coast. The visualizer for "Marmot" would be a good place to start. Her feature on Yung Baby Tate's "Lover Girl" is also a standout. Just be ready for some feelings.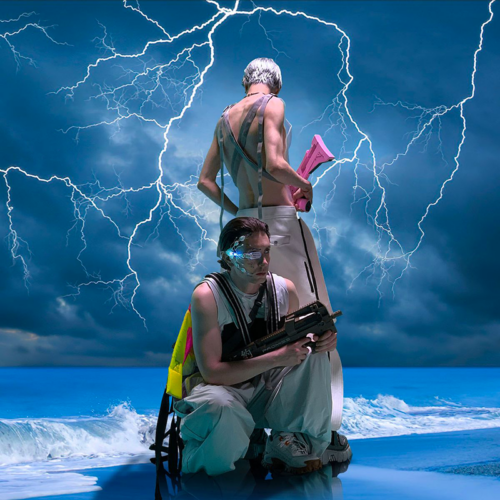 Promis3 – Simulated Paradise
(Independent)
It's like the Hey QT manufacturers became arms dealers for pioneers into the virtual frontier. If Alaska's "Pretty in Pink" runway look became a VR game, Promis3 would be two selectable characters. It's a sort of anti-paradise, where violence — symbolic violence to your own identity, and symbolic violence to an imagined opponent — is the price of entry. This is the corrupted dream of geocities, neopets: a digital salvation overdetermined by enterprise and inhumanity. That said, the song itself goes, and it makes that horror story feel incredibly appealing. Flying Air Promis3 comes at a price, but so does every escape.