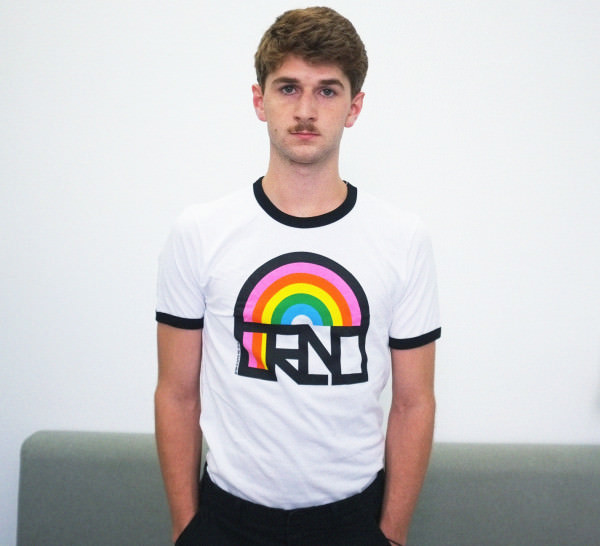 PHOTOGRAPHY BY GAYLETTER
Continuing the Support for Orlando Victims: Tim-Scapes
As a queer person, I know two things to be true: We can never have enough shit with rainbows on them and we can never stop supporting the members of our community in need. Tim-Scapes has created a new design to benefit the victims of the Orlando massacre. It features a rainbow and Tim-Scapes's signature duct tape lettering. The design can be purchased as a print, t-shirt or tank top, with 100% of the proceeds going to Equality Florida's Pulse Victims' Fund.
Tim-Scapes is known as the "little shop with the big gay heart" based in Provincetown, Massachusetts. It's run by Tim Convery, an ex-New York executive who moved to P-town back in 2010 and rediscovered his creativity with Tim-Scapes. As explained on his website, "Convery's designs celebrate vintage travel posters utilizing his unique duct tape typeface and creating bold logos of over 50 American destinations. Each design is a colorful, geometric icon highlighting a famous landmark or drawing attention to a social cause."
The Orlando logo was originally created only to show solidarity on social media. But, due to the reaction of his customers, Tim began selling shirts featuring the logo for charity. "I was really surprised about the design's popularity and immediately went into production," said Convery. "This whole project became a crystallization of what I want Tim-Scapes to be about – helping people through the power of design."
While the exclusive Orlando design is available only through Labor Day, many of Tim's logos are available as standalone prints, mugs and even trivets. There's nothing gayer than a trivet!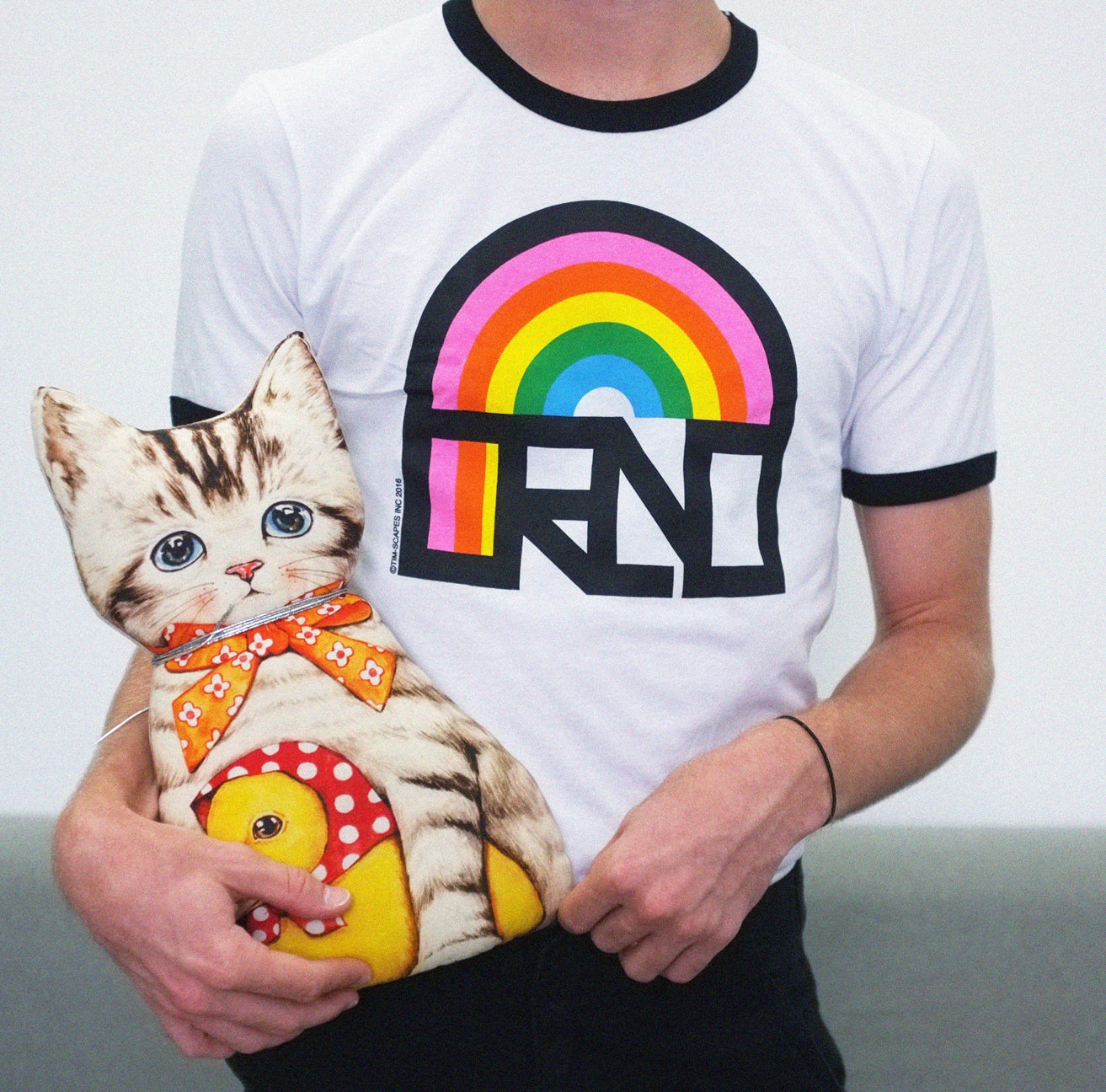 Our girl Cookie was so in love with the t-shirt, she just had to jump in the photo.
For more information or to buy a Tim-Scapes design click here. You can also visit the store in person, open daily, in Provincetown, MA.