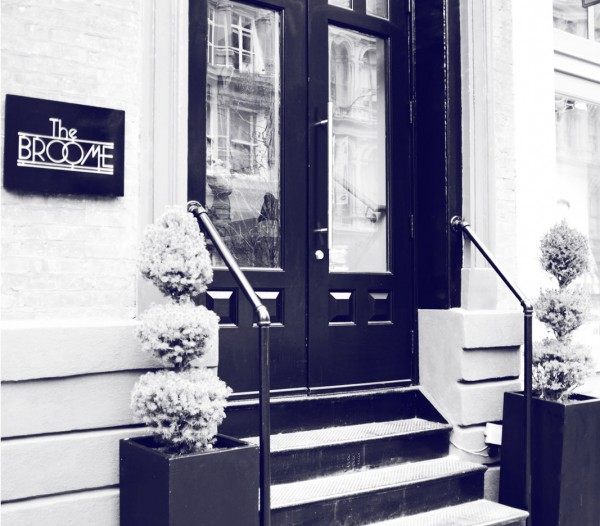 PHOTOGRAPHY BY GAYLETTER
The Broome Hotel
We spent a night at SOHO's newest hotel. It was the cutting up.
Abi and I recently spent a night in the penthouse suite at The Broome Hotel in SOHO. The hotel is very unassuming, it's entrance you could easily walk by without noticing what was going on inside. It's a 14 room establishment that has something pretty incredible going for it: a gorgeous open-air courtyard it's built around. For a city as tightly packed as NYC it feels almost sacrilegious to not fill in every square foot of available space, but boy is it wonderful edition to the hotel.
It was Oscars weekend when we visited, so we decided to invite a few friends over to watch the show. Being in the penthouse there was plenty of space to fit everyone in (I just love how that sentence sounds). The hotel has a very classic feel to it. Rooms are subdued and understated. Once you're inside the hotel, you really could be anywhere. The courtyard acts as a buffer, helping to soundproof the city around you.
Attached to the courtyard is a very Parisian-like cafe, that will soon open to the public. It serves all sorts of traditional French dishes, and is undoubtedly going to be a hit with in-the-know locals wanting to impress their companions with this hidden gem.
We took a few photos while staying at The Broome and asked the manager of the hotel to answer a few questions about the hotel. Check it out below.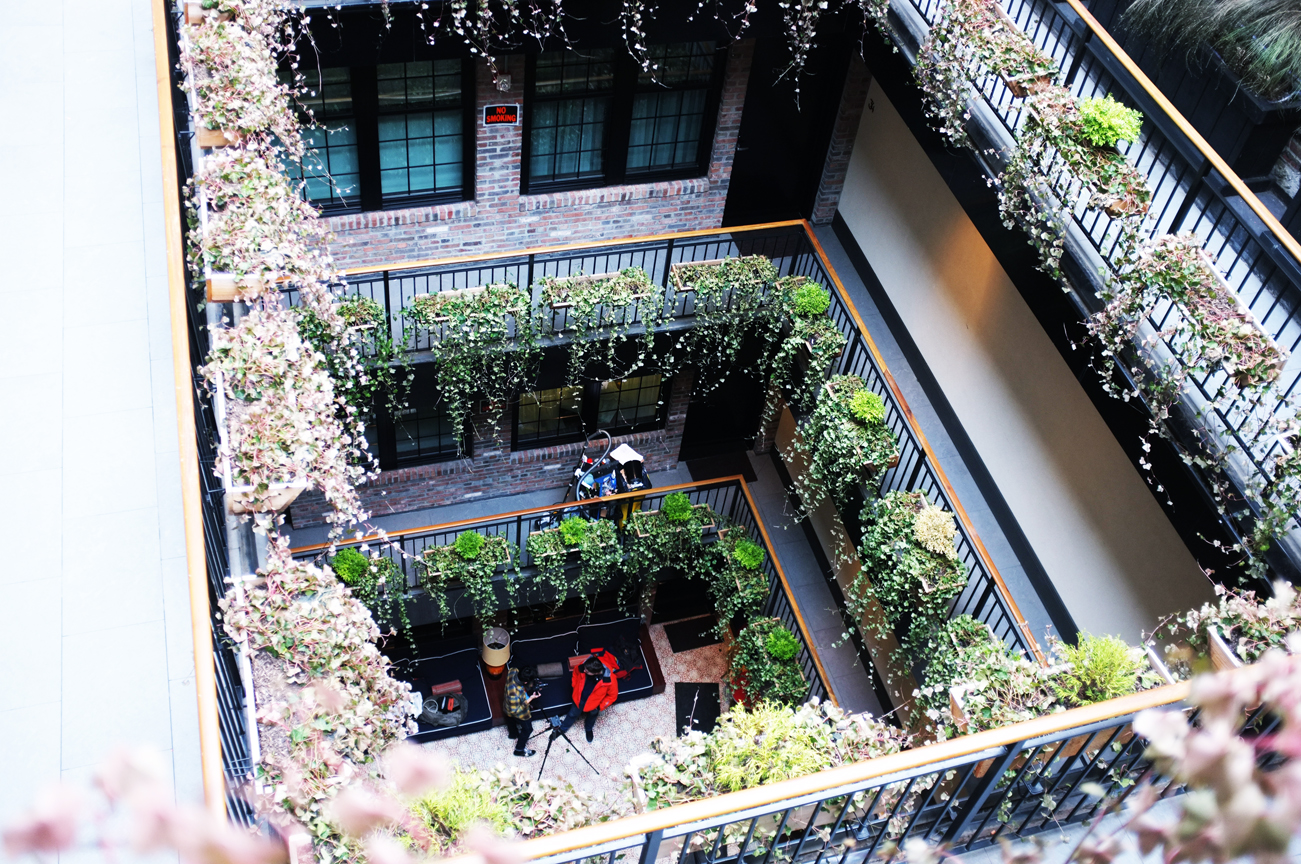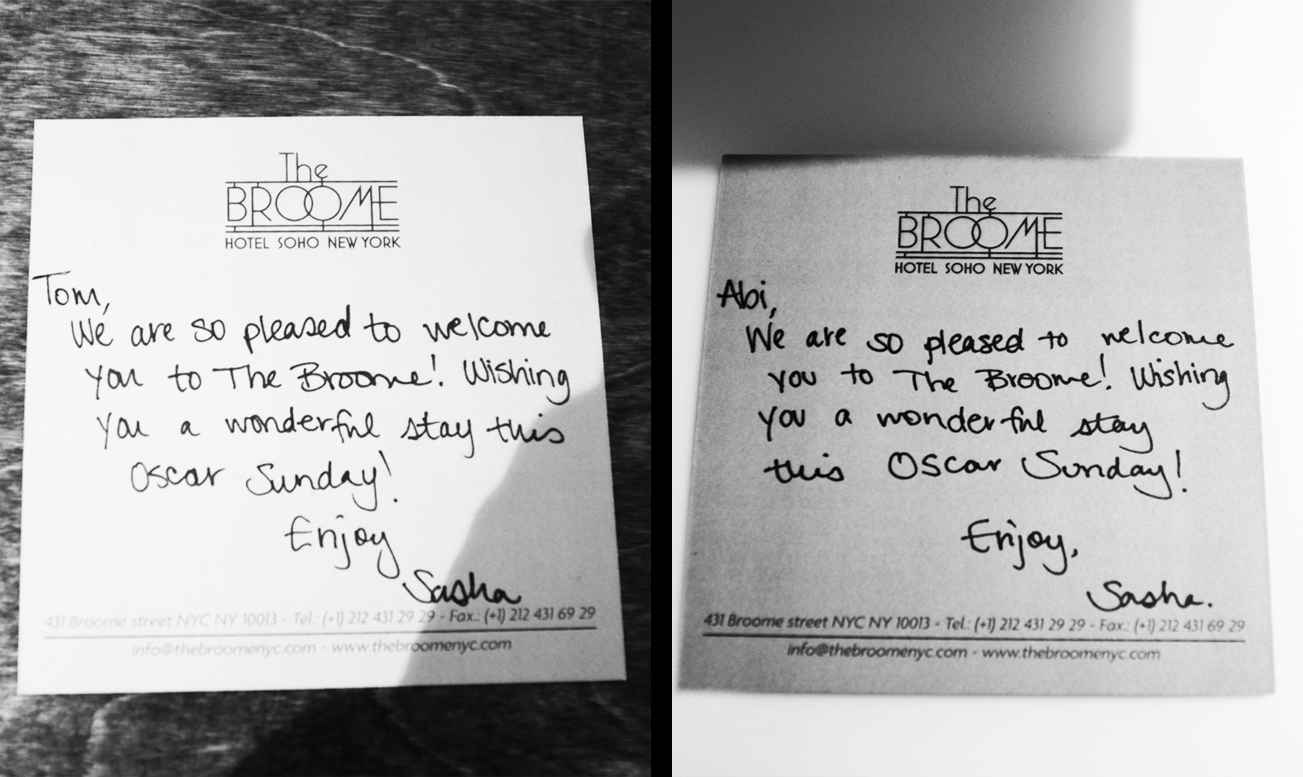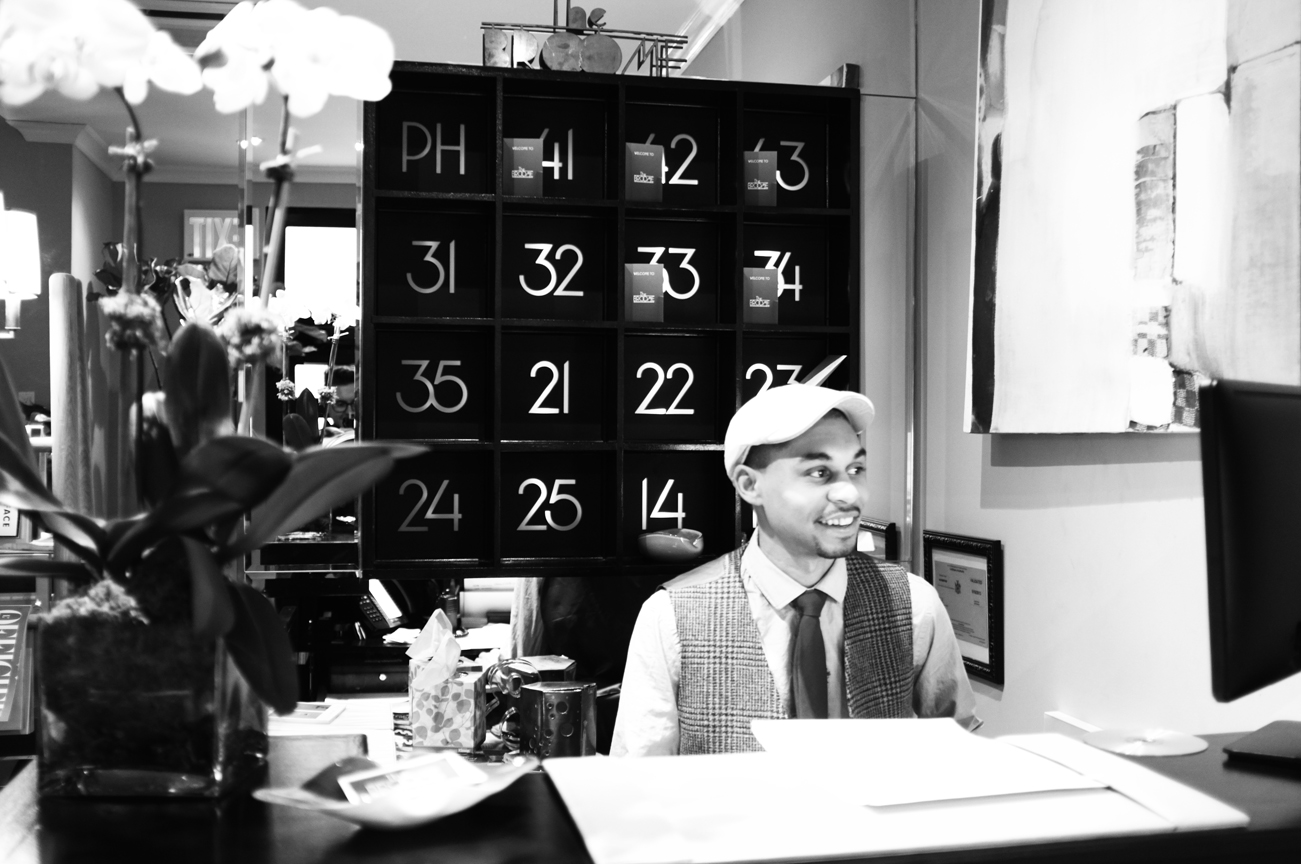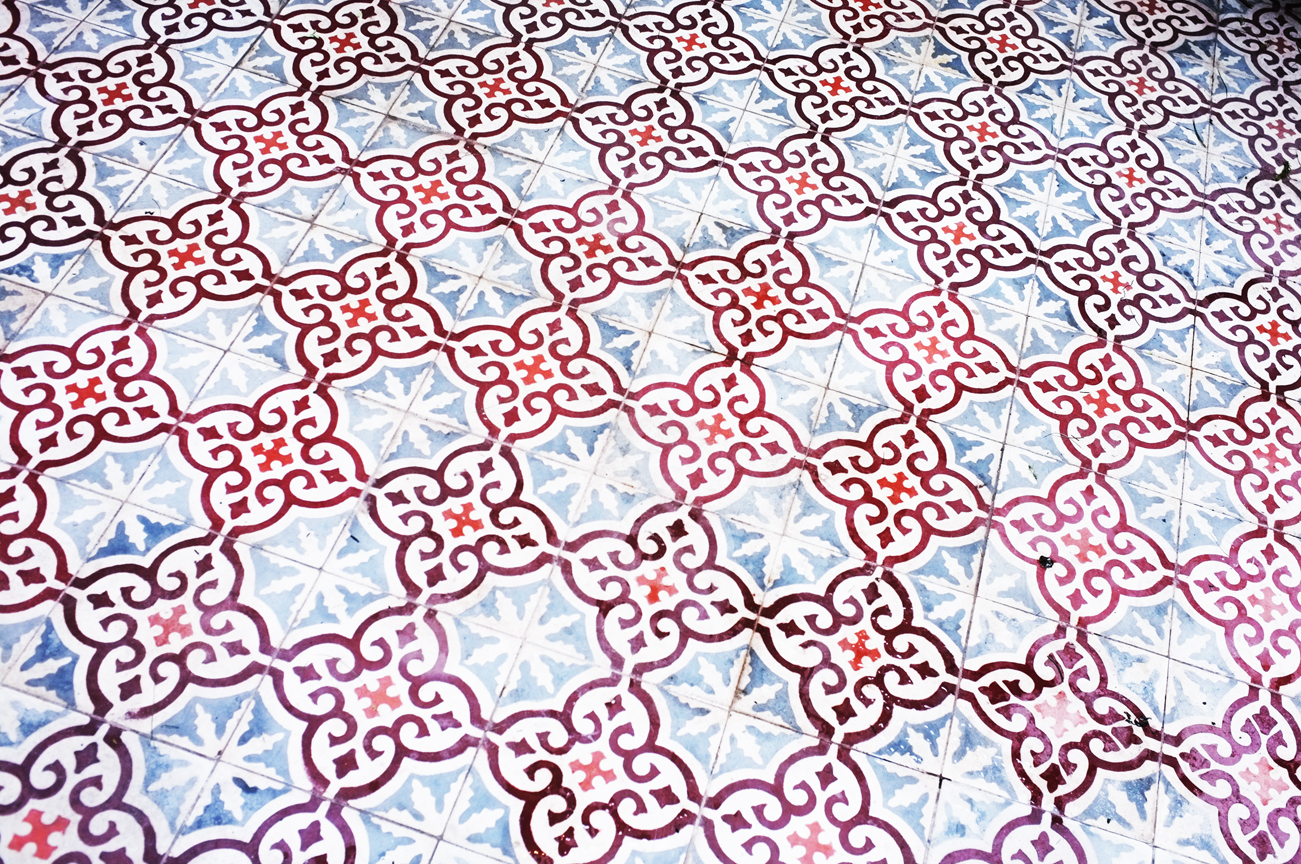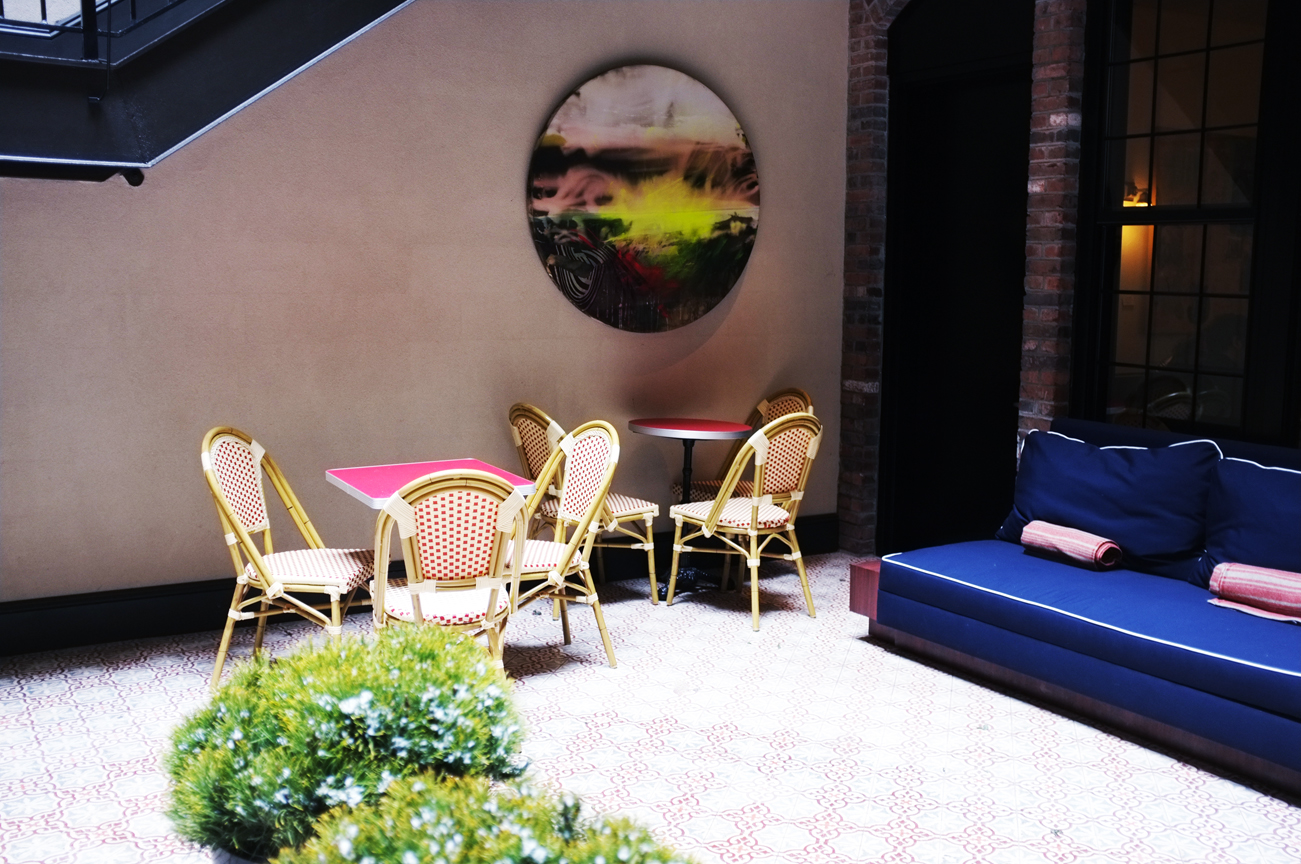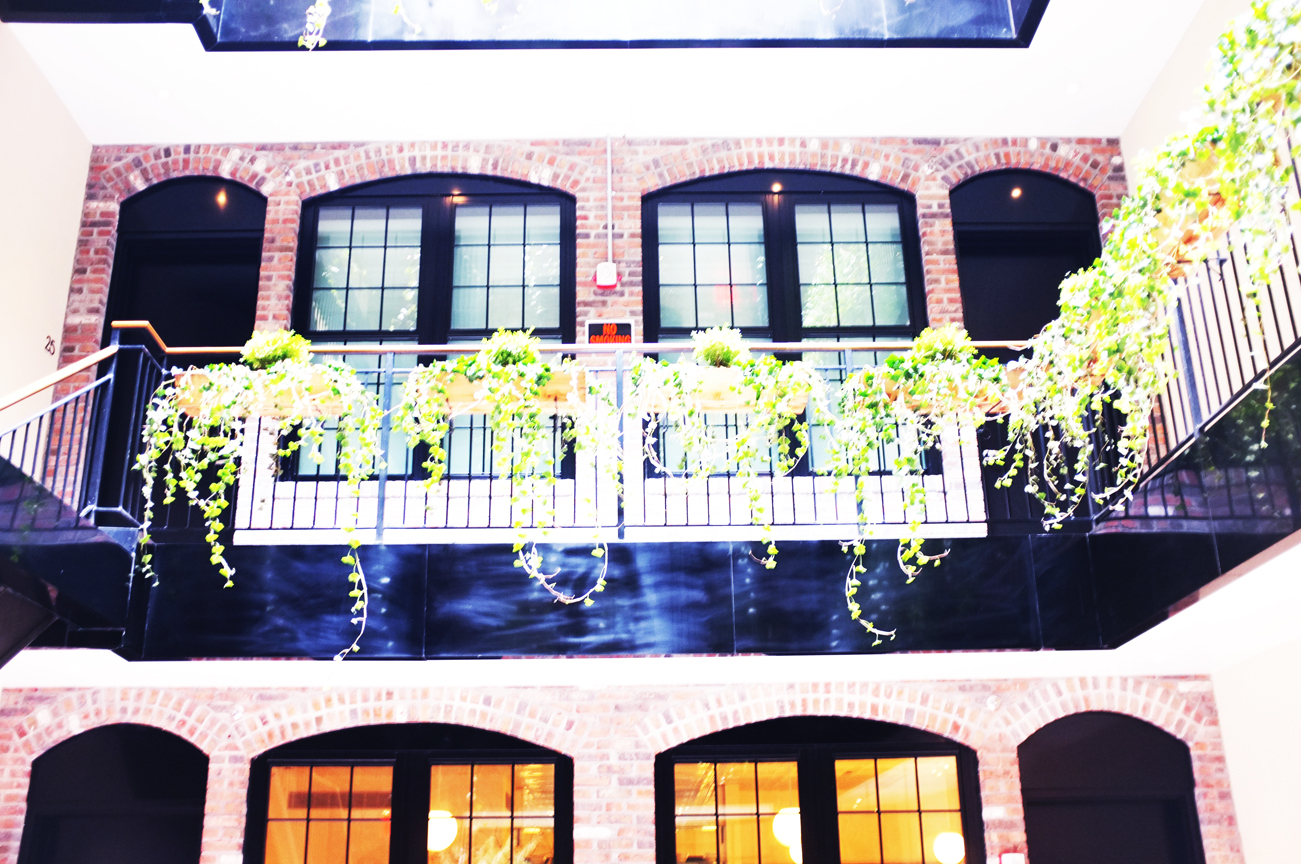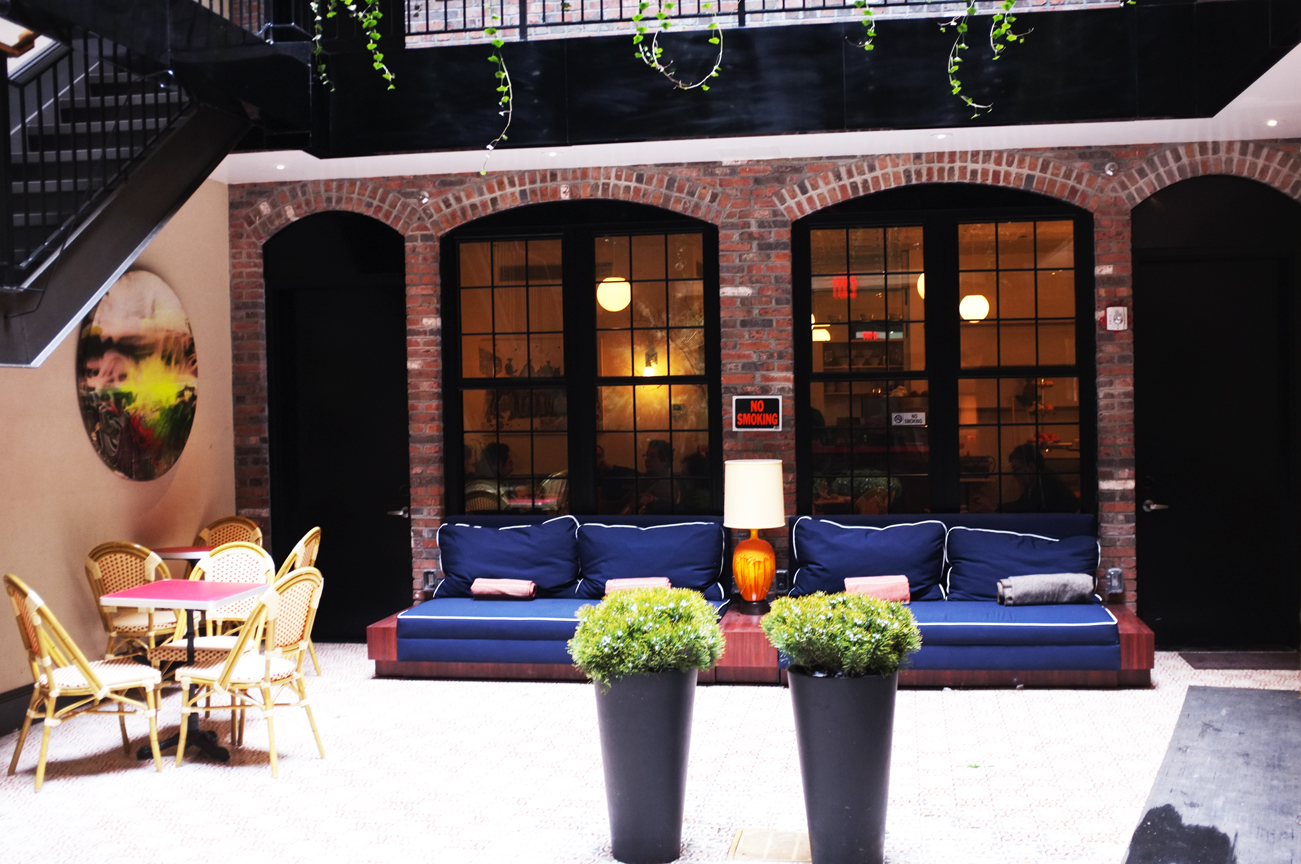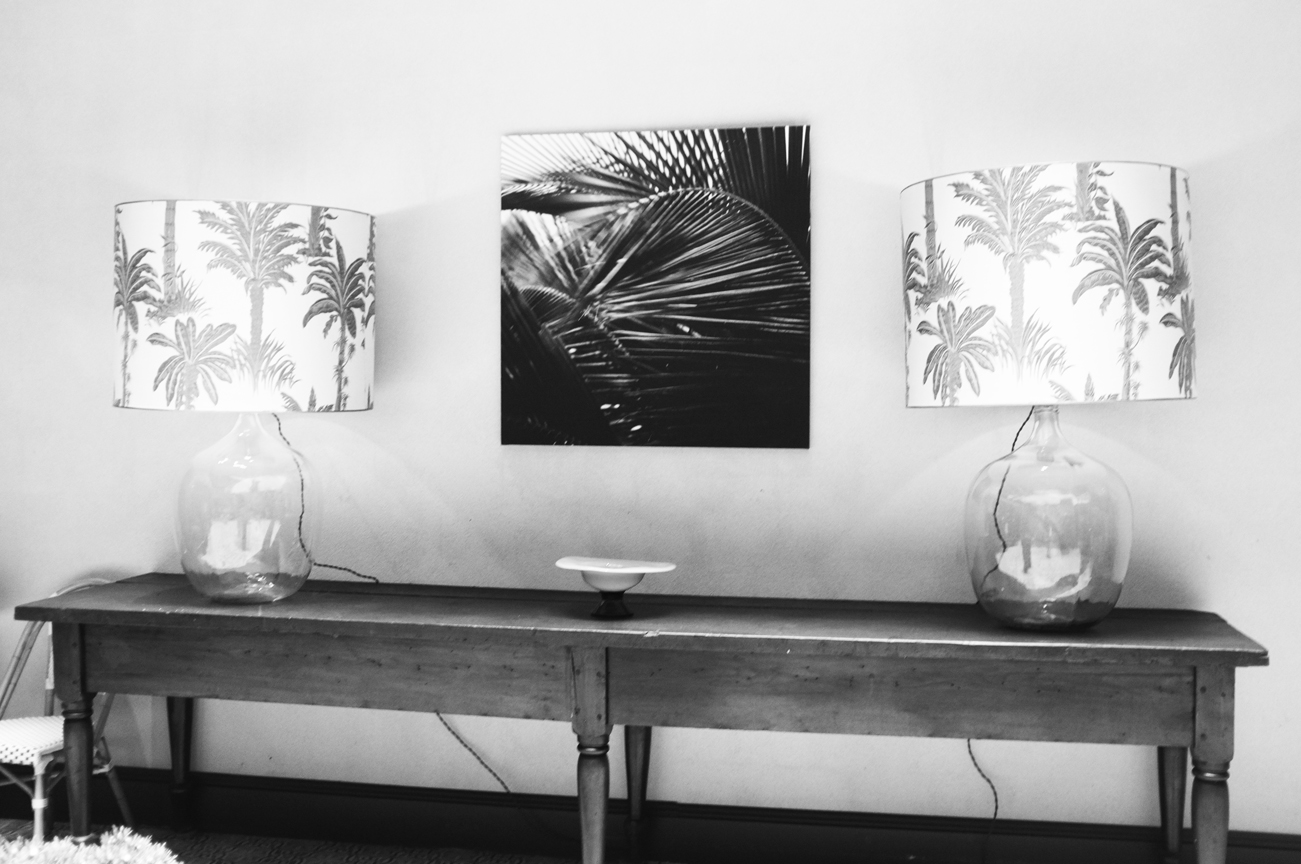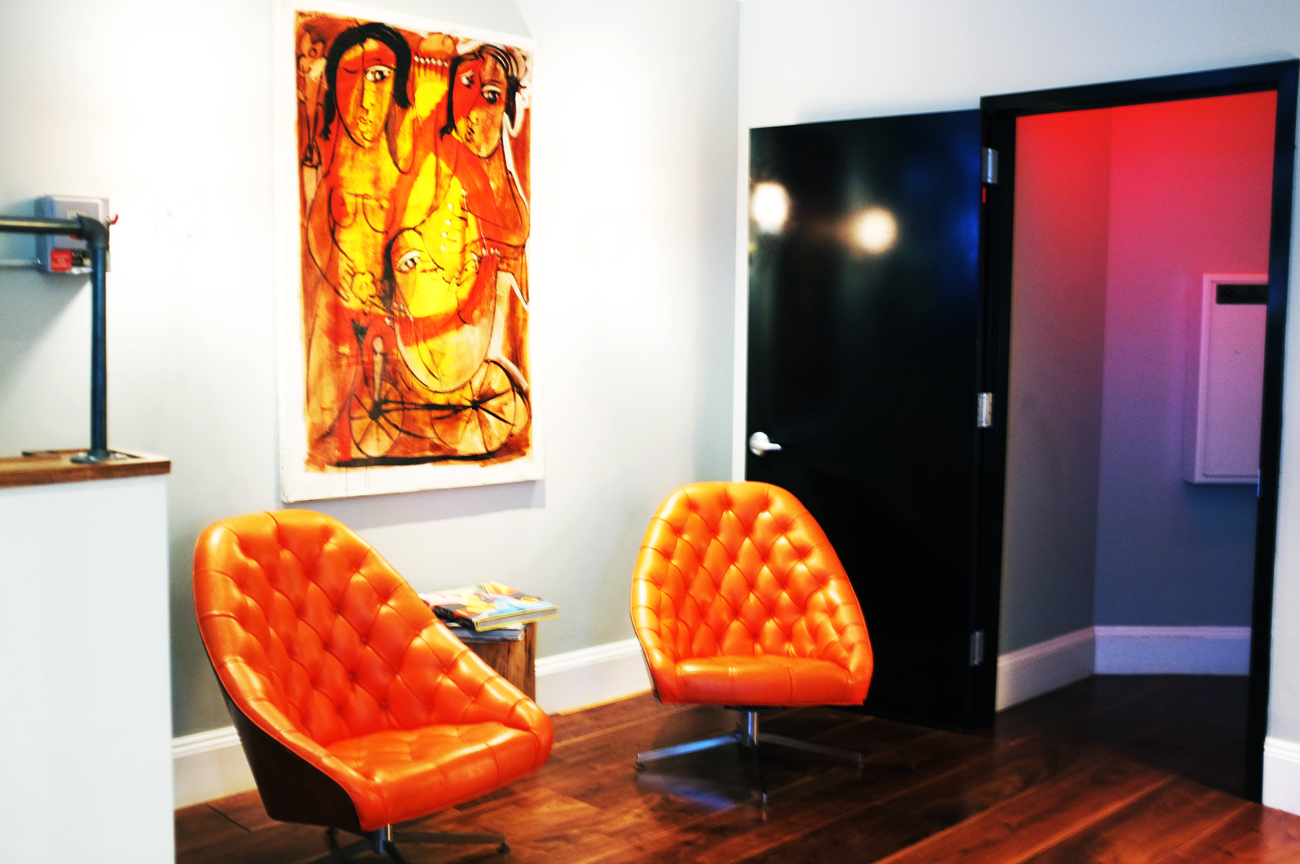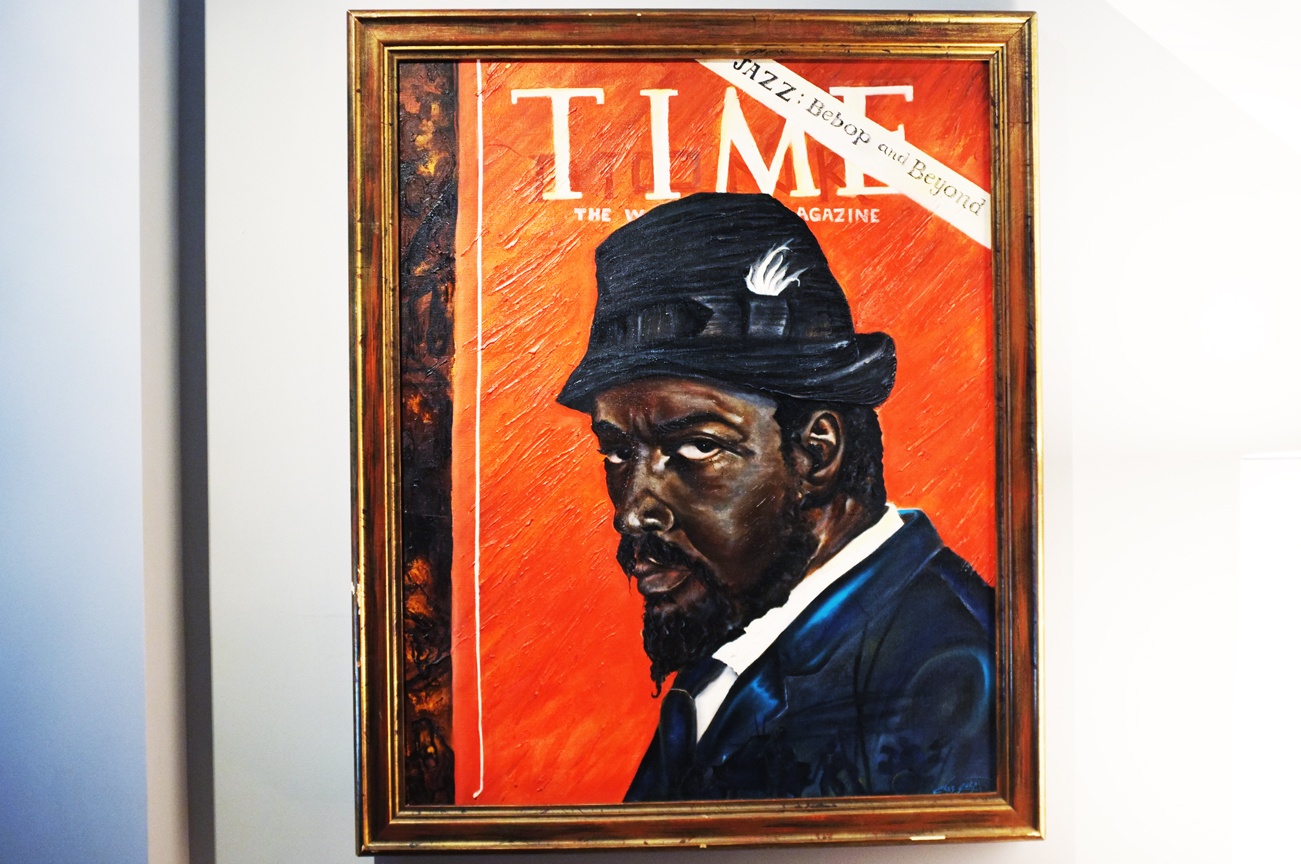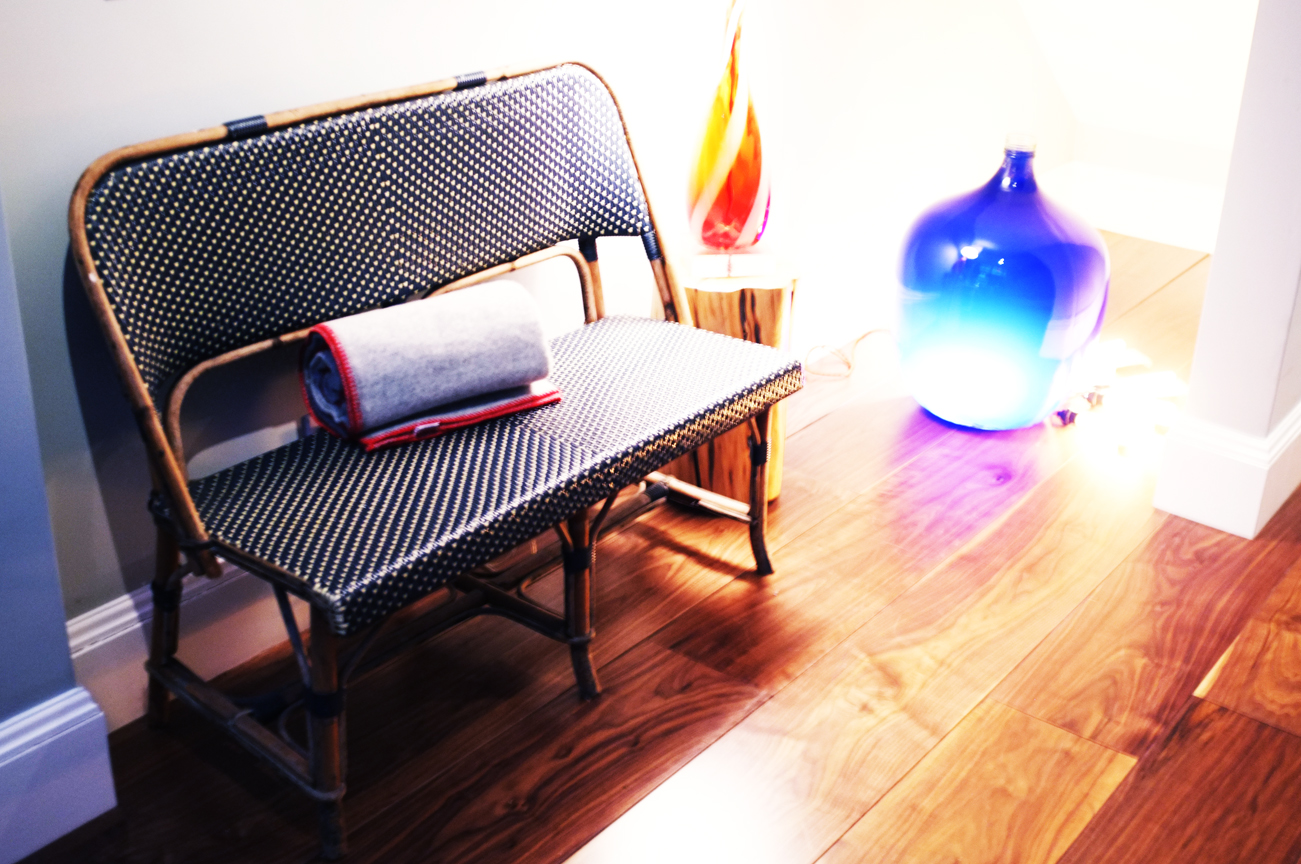 How long have you been open? The Broome opened on February 14, 2014, which coincided with Valentines Day. We actually offered a cheeky package called The Jean Claude to our guests for opening weekend which included a comp. bottle of Prosecco, a late check out, and one of the CV Intimacy Kits that are typically found in the hotel's mini-bar.
Who is behind the hotel? Vincent Boitier, Damien Jacquinet, and brothers Jean Claude Iacovelli and Stephane Iacovelli.  Boitier and the Iacovelli brothers have been wining and dining SoHo denizens for 25 years, at the helm of some of the neighborhood's most spirited establishments including Fiat Café, Café Lure, Jean Claude, Soho Steak, L'Orange Bleue & Provence.
How did it come about? In 2007, Boitier, and the Iacovelli brothers shifted their focus from restaurants to hotels, purchasing 431 Broome Street, in the form of its last incarnation, an artist loft populated with SoHo's bohemian graffiti vandals. In 2012, Entrepreneur and longtime restaurant patron, Damien Jacquinet, joined forces with the trio as an investor, helping to put the finishing touches on the project. The Four Frenchmen have infused their European sensibility, coupled with their love of New York, into The Broome. After seven years of meticulous renovation, The Broome is now every bit as modern as the city that has built up around it, while still maintaining an inviting and warm ambiance.
How many rooms are there? There are 14 Rooms broken down into four categories (Standard Queen, Deluxe Queen Patio, Junior Suites, and the Penthouse)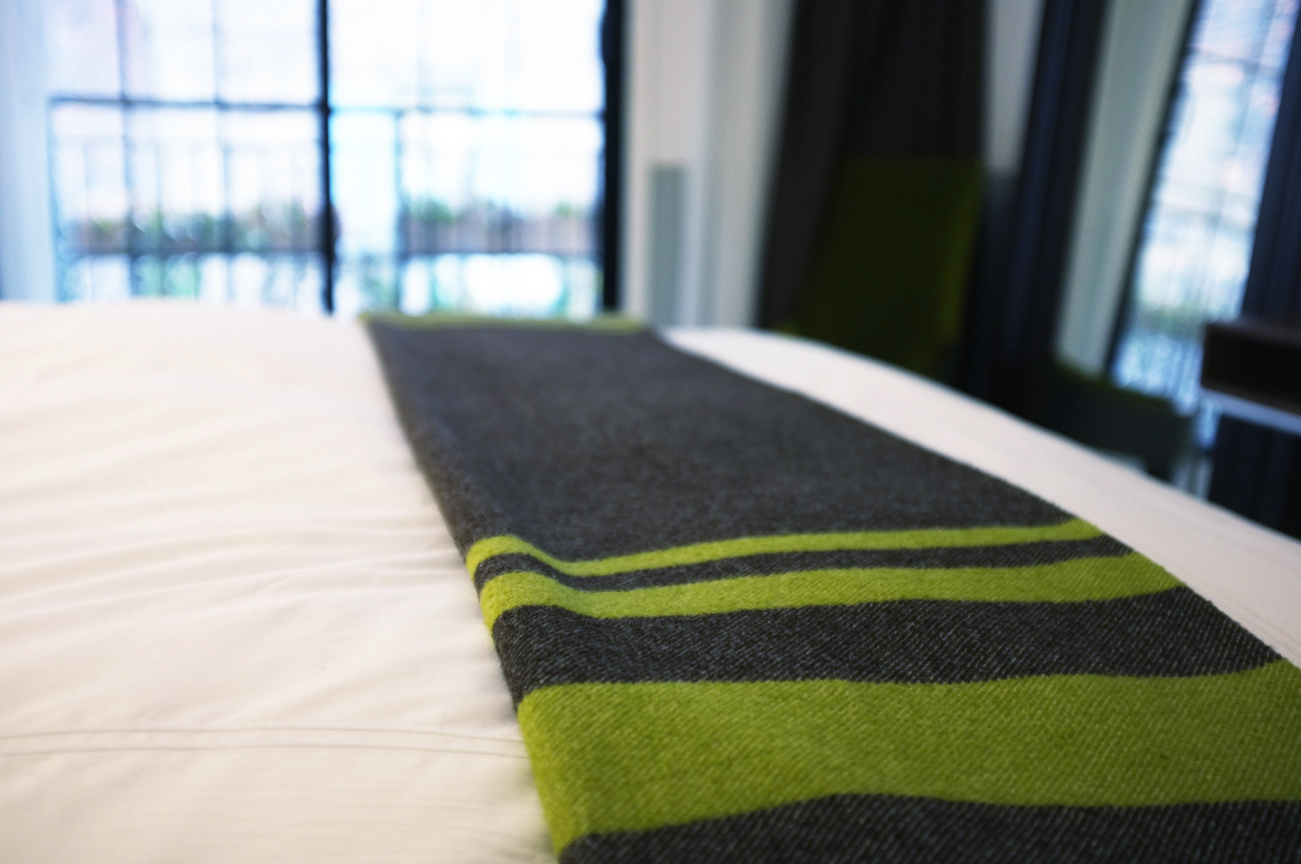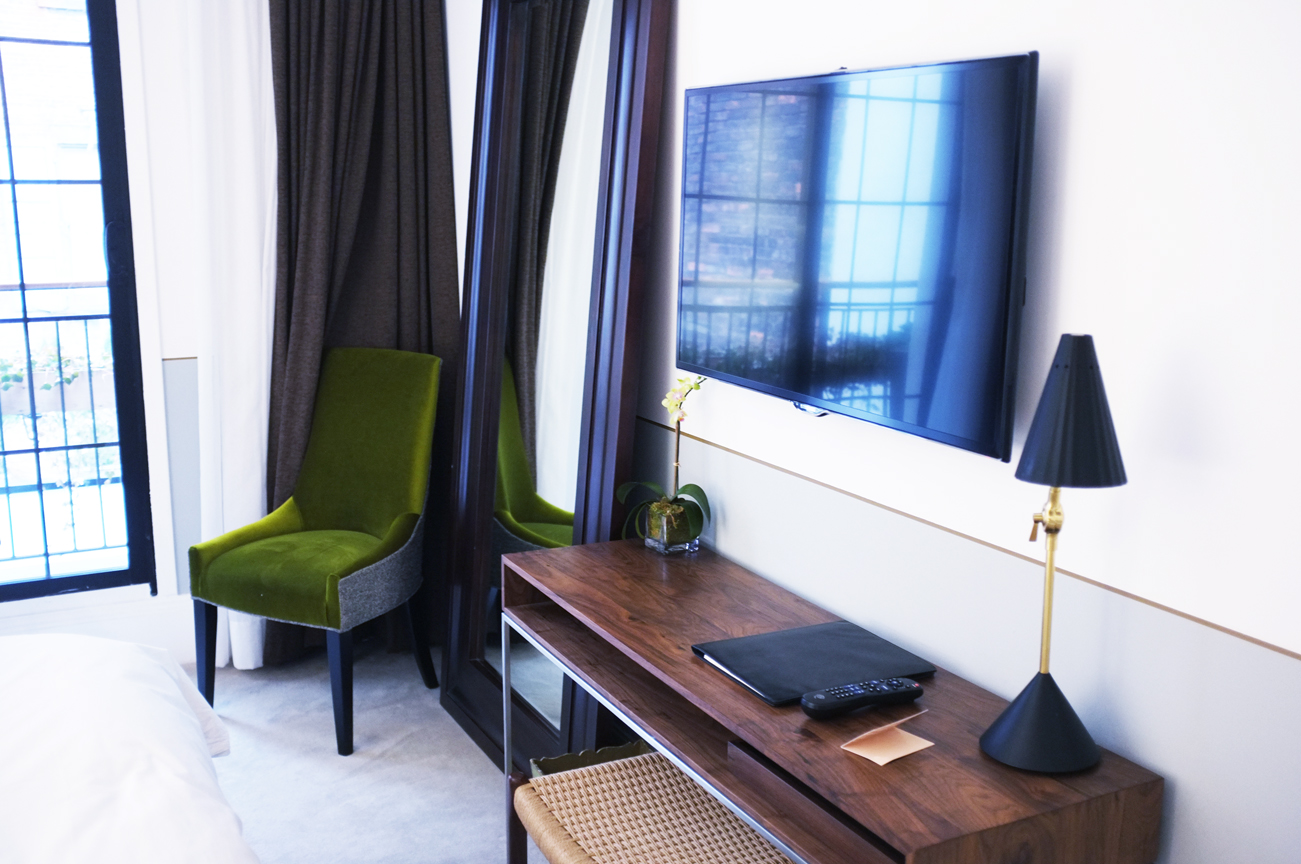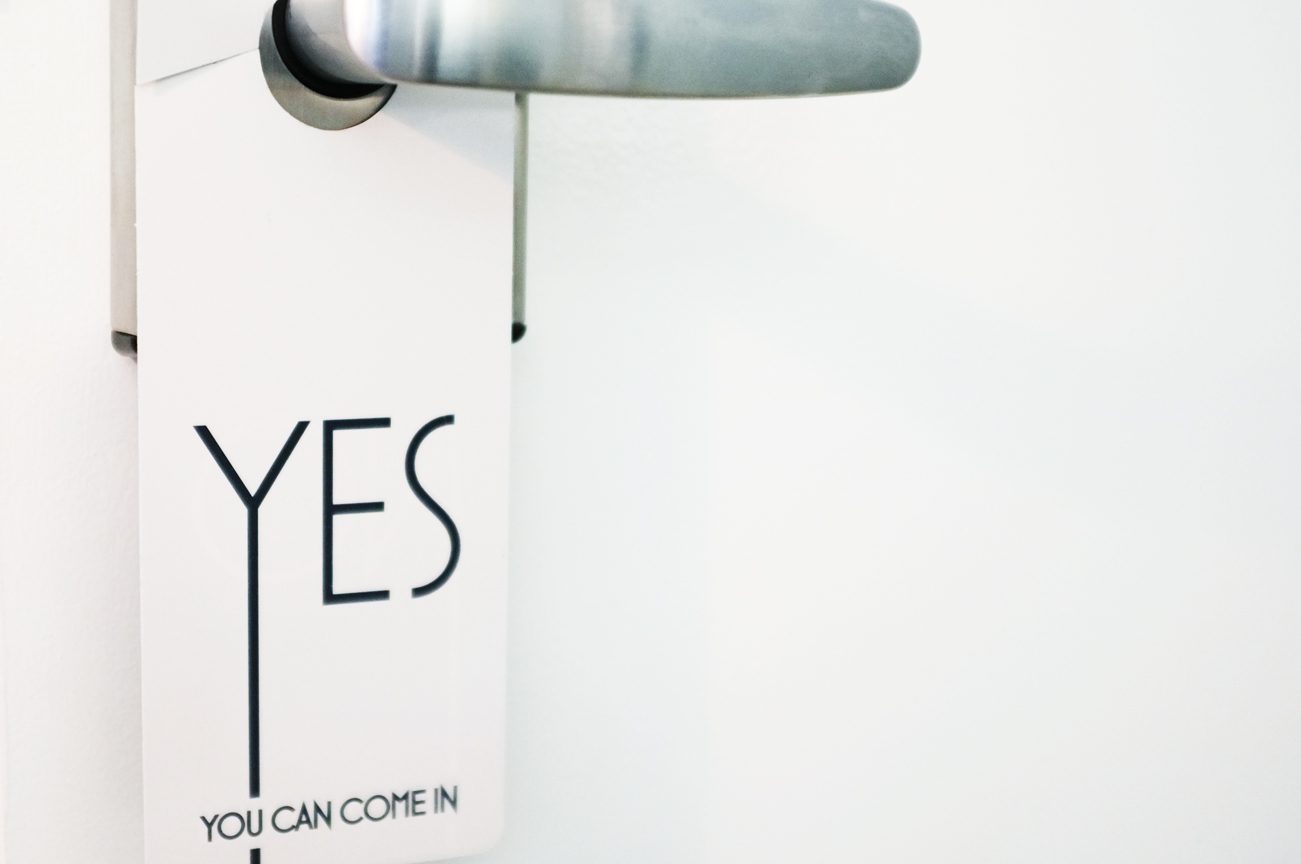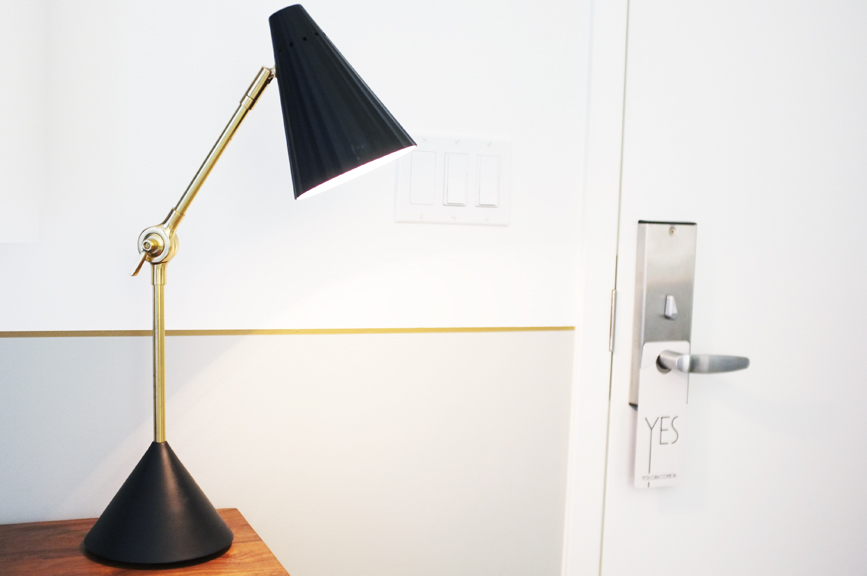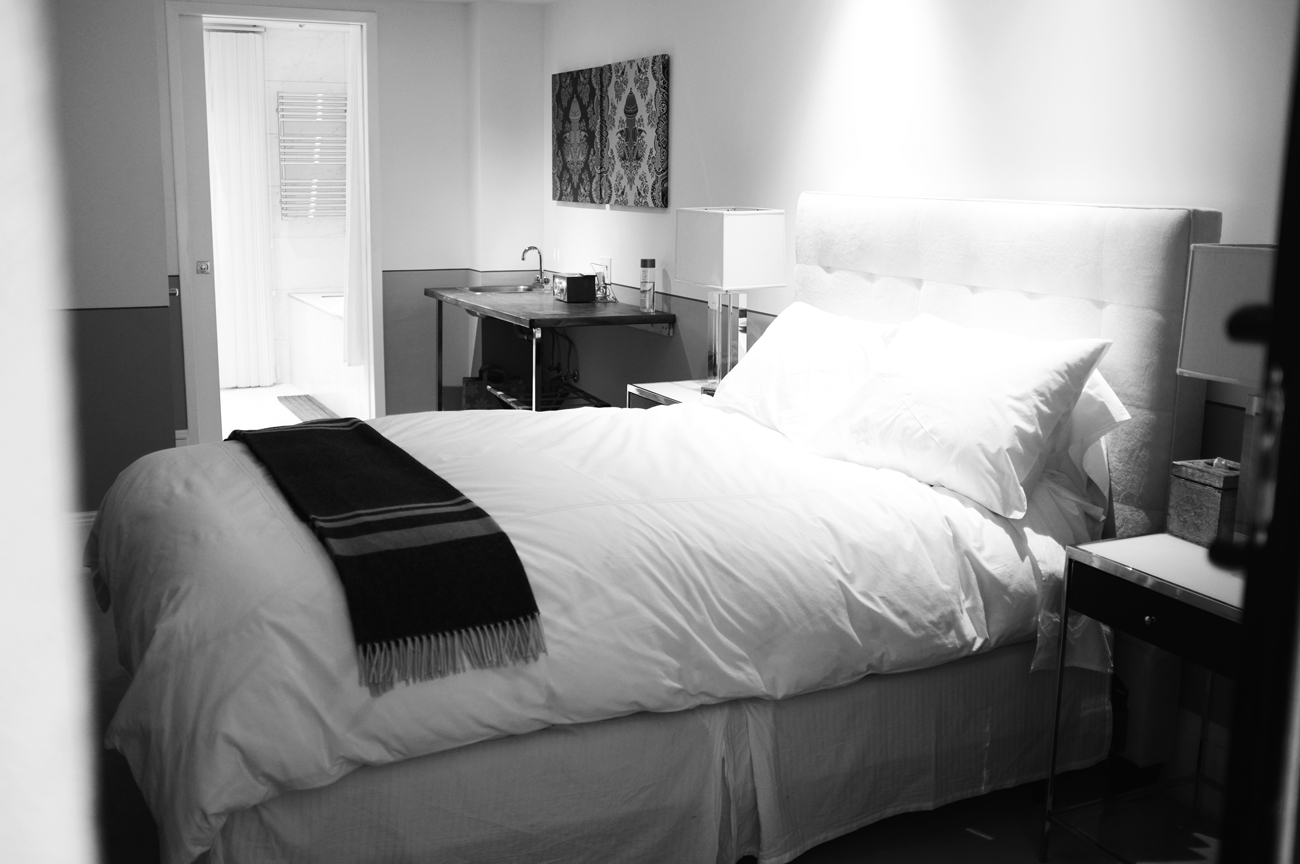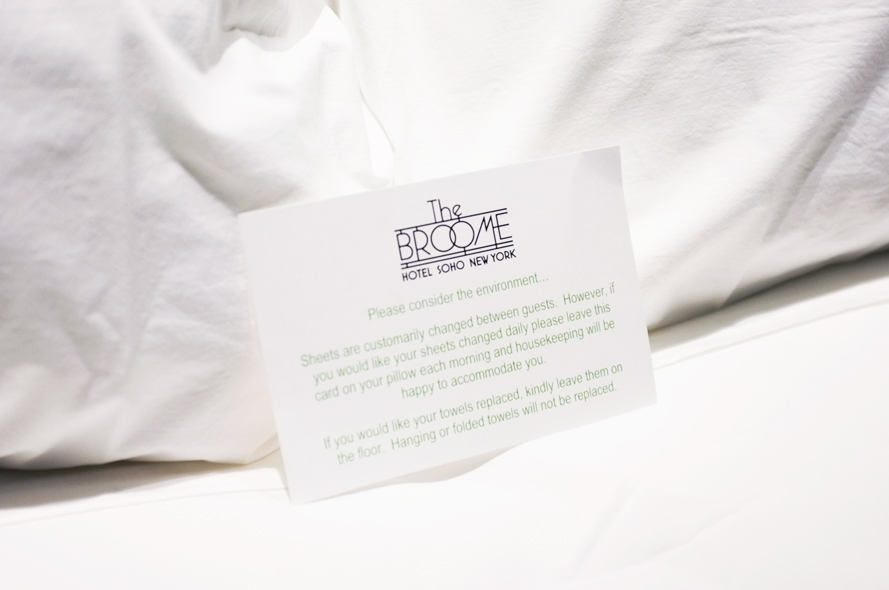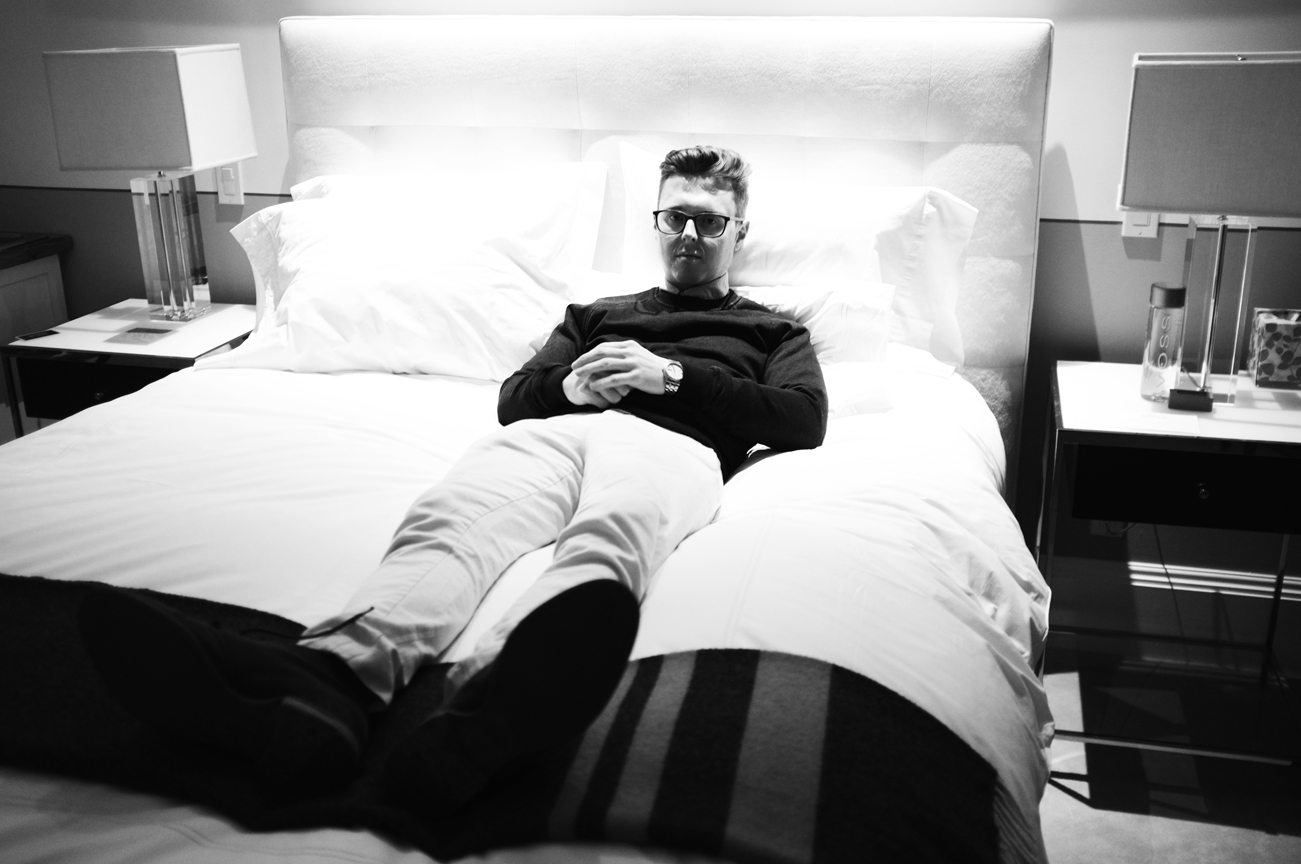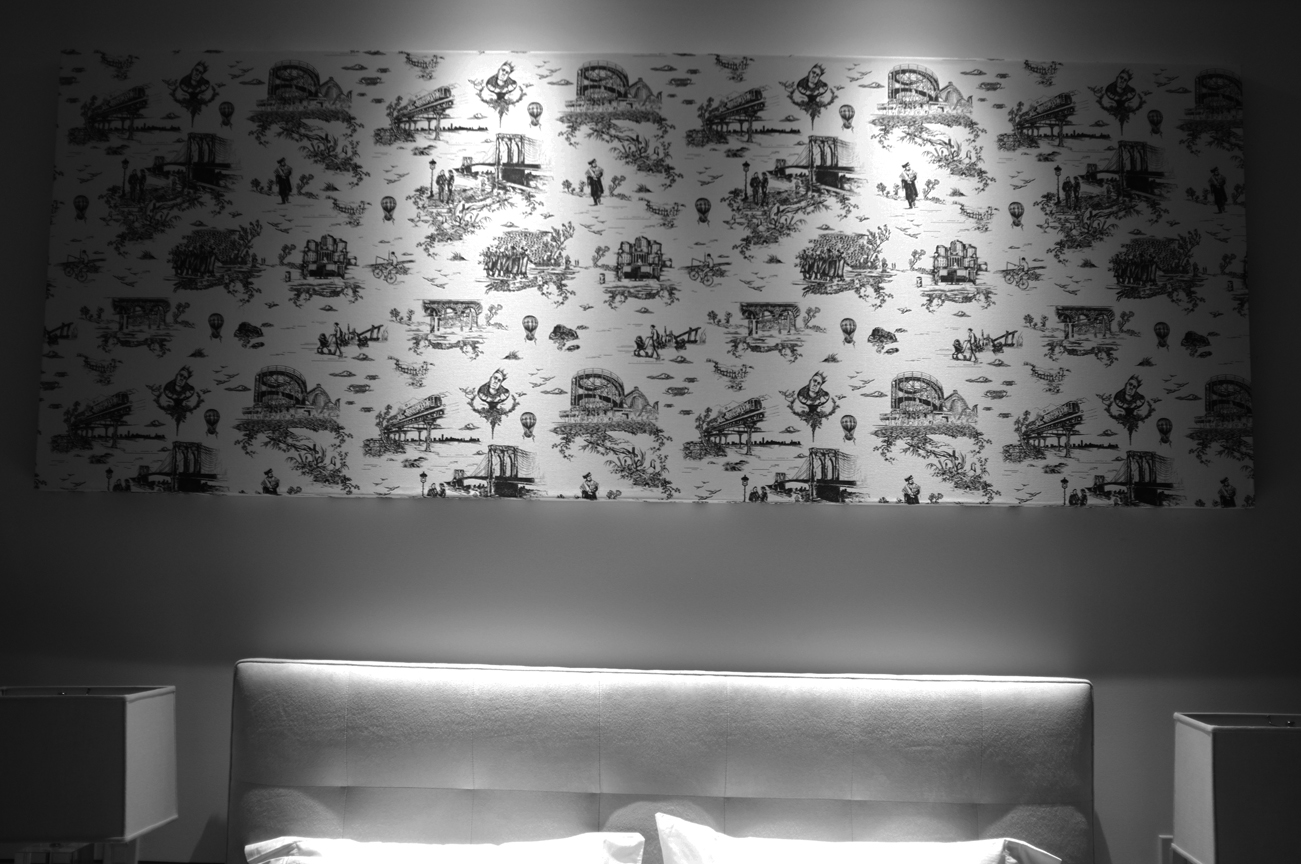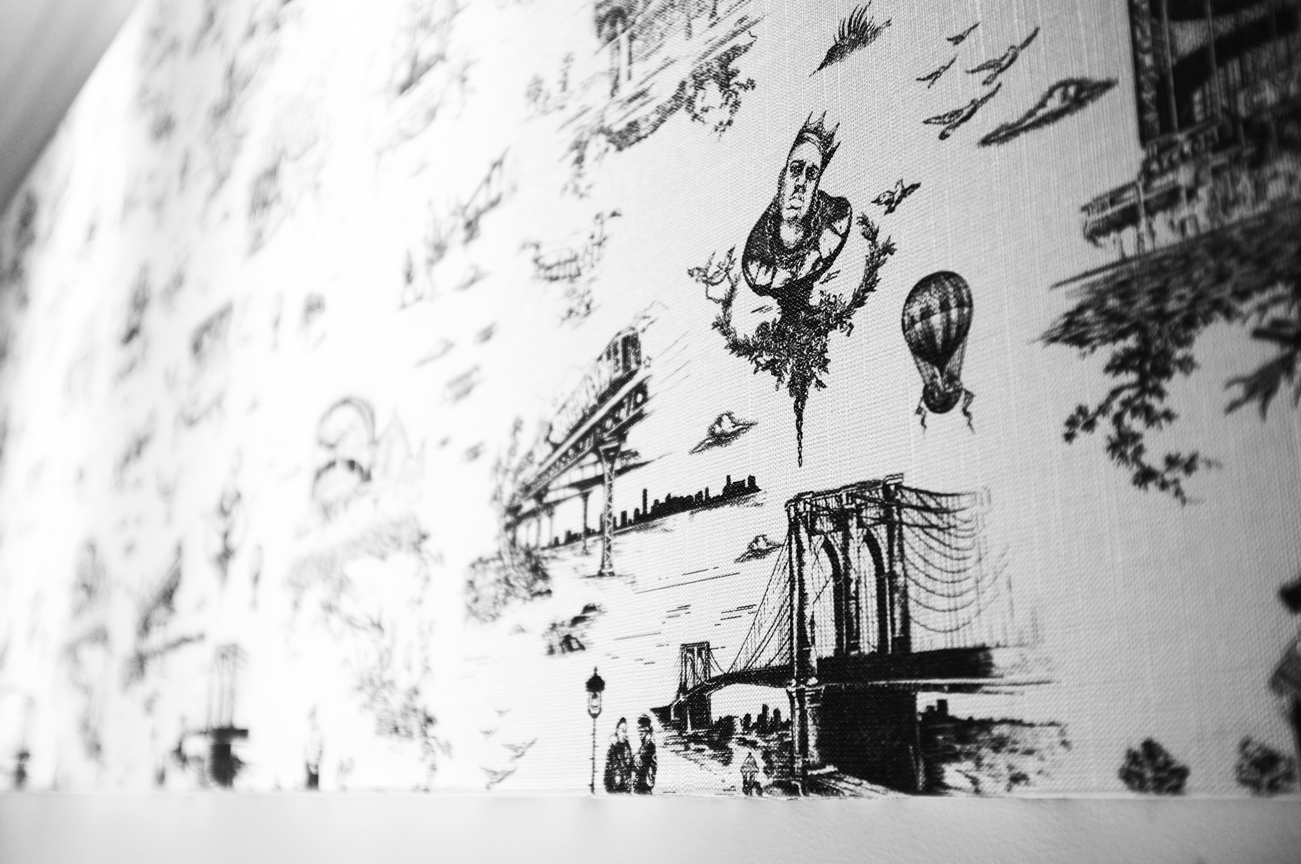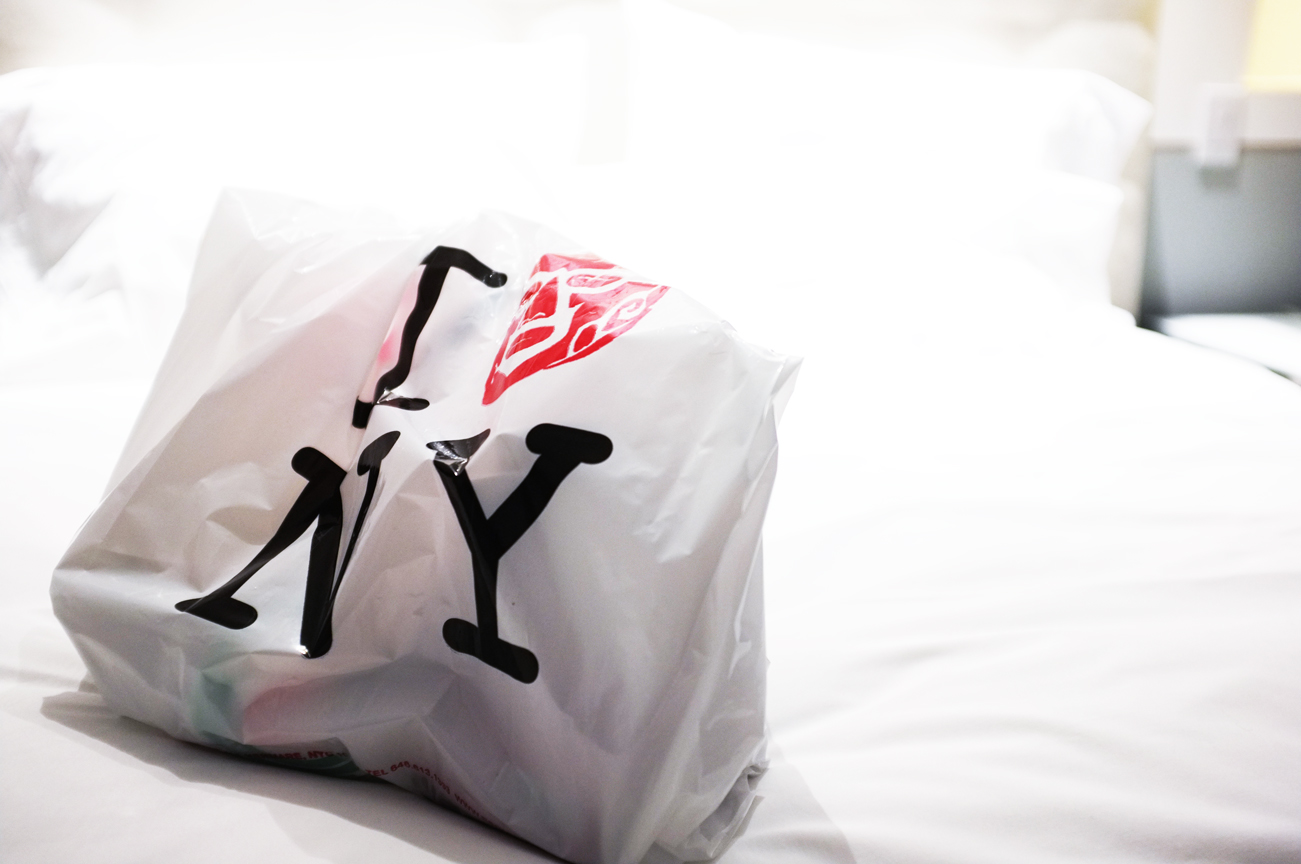 Food delivery from La Esquina
How do you hope guests will feel while staying at The Broome? Relaxed, Transported, and at Ease. We want our guests to feel like they are home among city-savvy friends, who can point them in the right direction for a hidden dumpling spot, or a nearby beautiful city park.
What's your favorite part of the neighborhood? The neighborhood feel it has. Vincent and the Iacovelli brothers have been Soho residents for nearly 25 years, so we've been really warmly embraced by our neighbors, and we feel at home here.
What's your favorite part of the hotel? The courtyard, but also the Penthouse rooftop, which overlooks busy Broome Street but still somehow feels far away. There is a great table up there where you can host a small dinner party. In the summer it will be an incredible perch with a great view of Manhattan.
Tell me about the courtyard, was that always planned or just a lucky part of the project? In Mediterranean cultures, where we take much of our inspiration, there's always a heart of the home where the family gathers to eat, drink and share stories. Typically, its an outdoor space similar to our courtyard with the open air atrium.  Its a complete dichotomy from the chaos of the city, and allows guests to have their own slice of peace in a heavenly setting.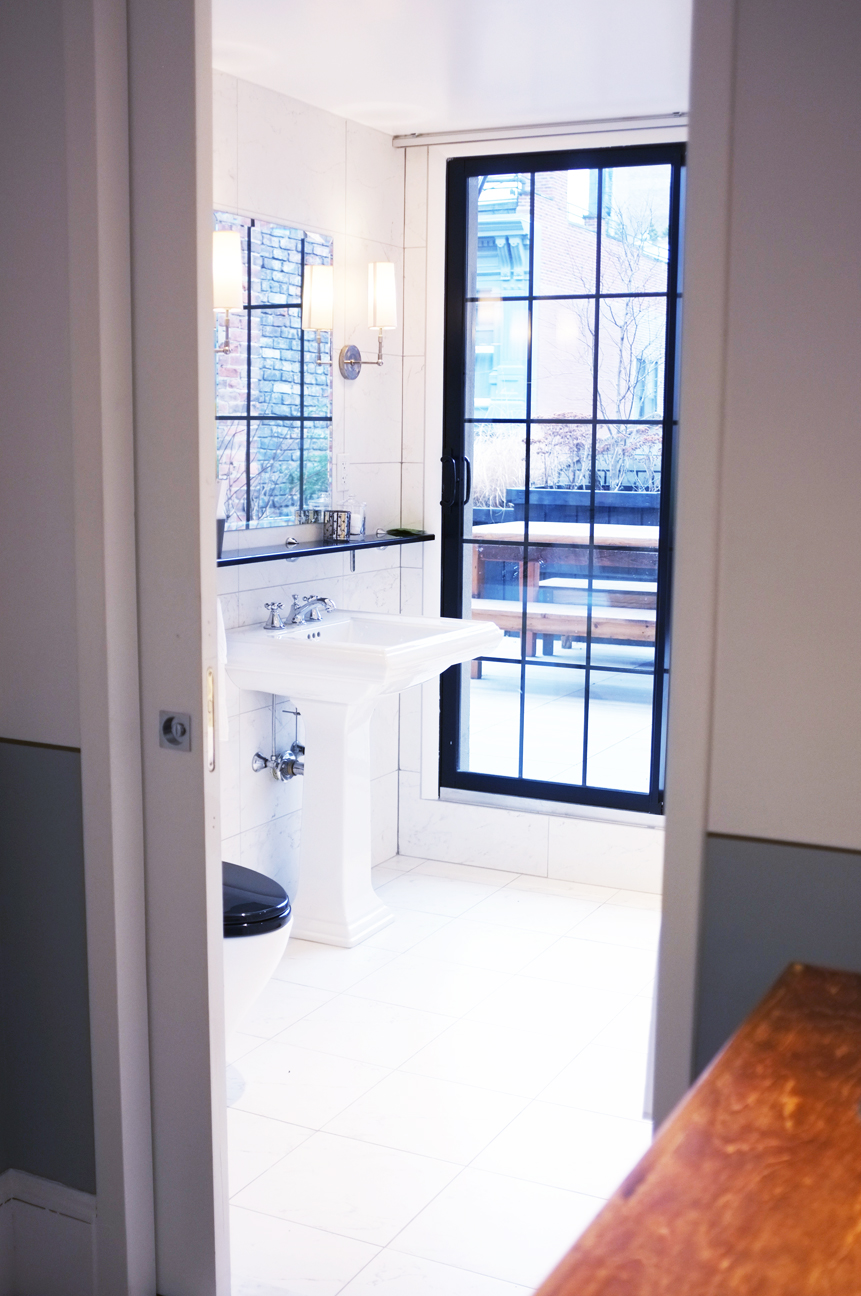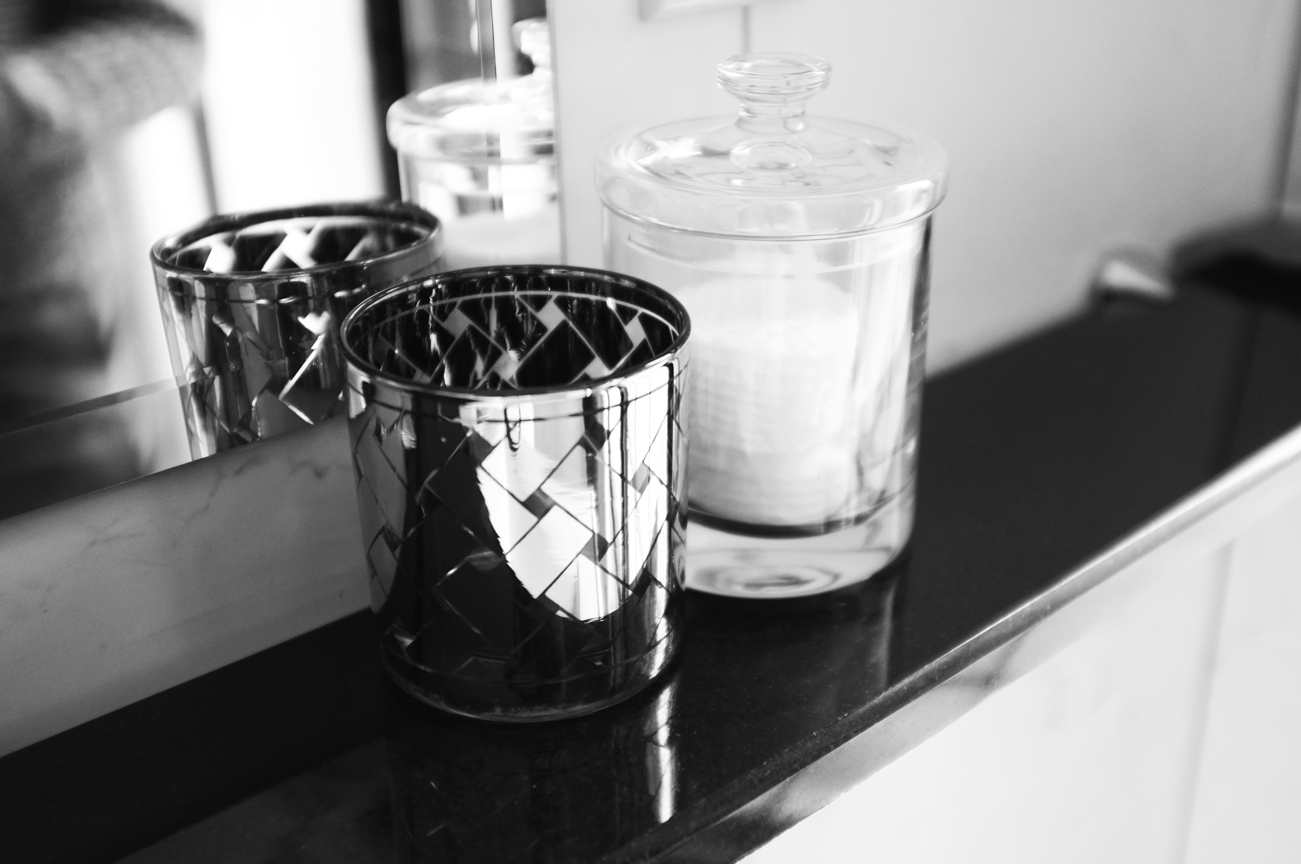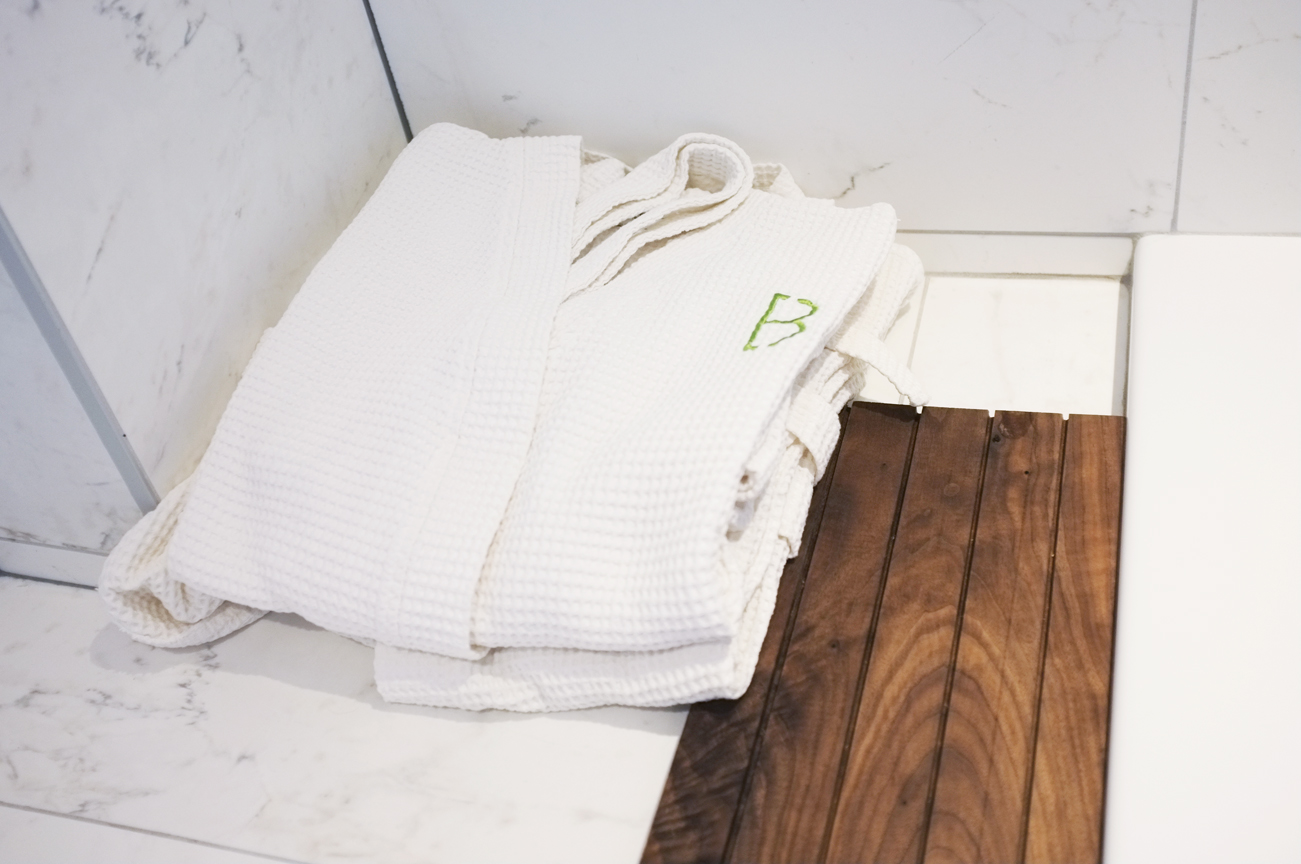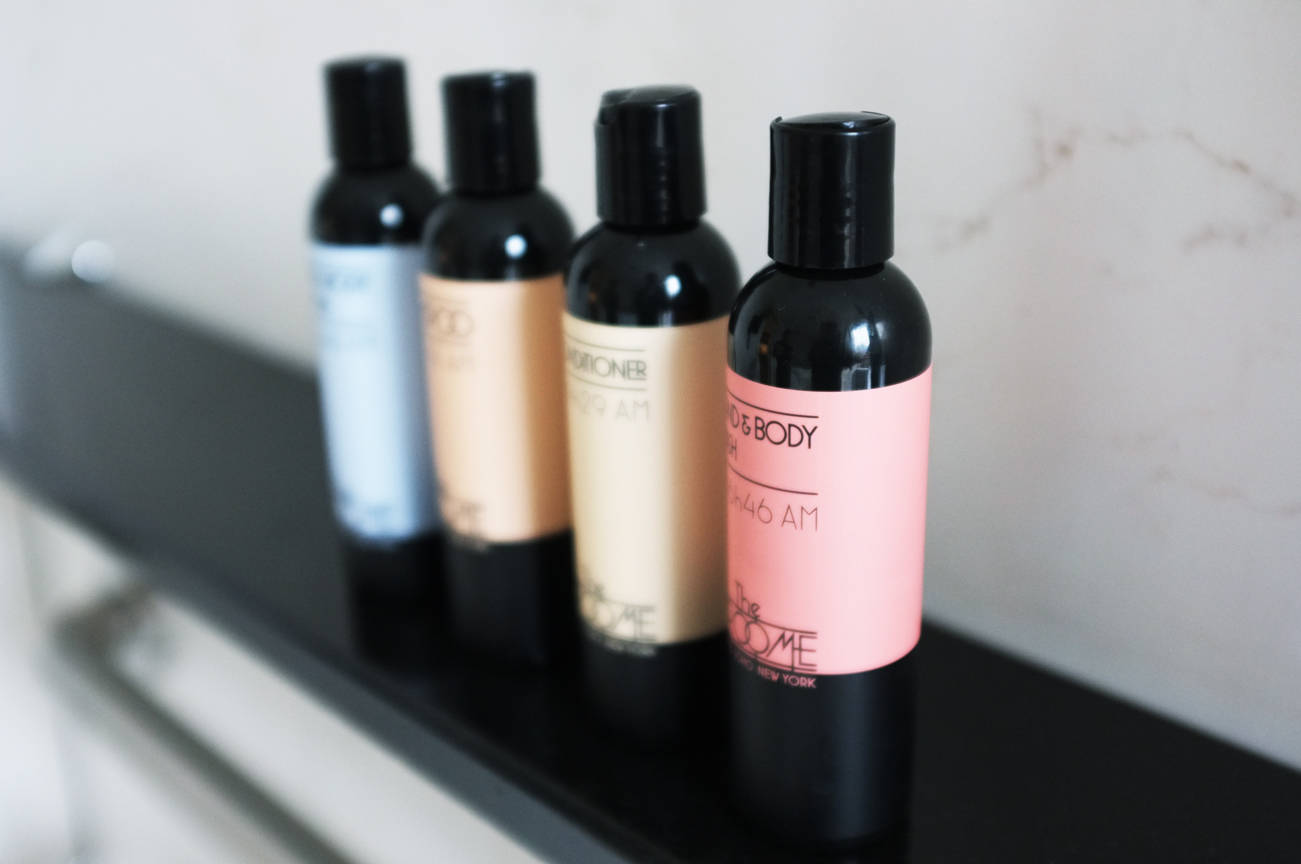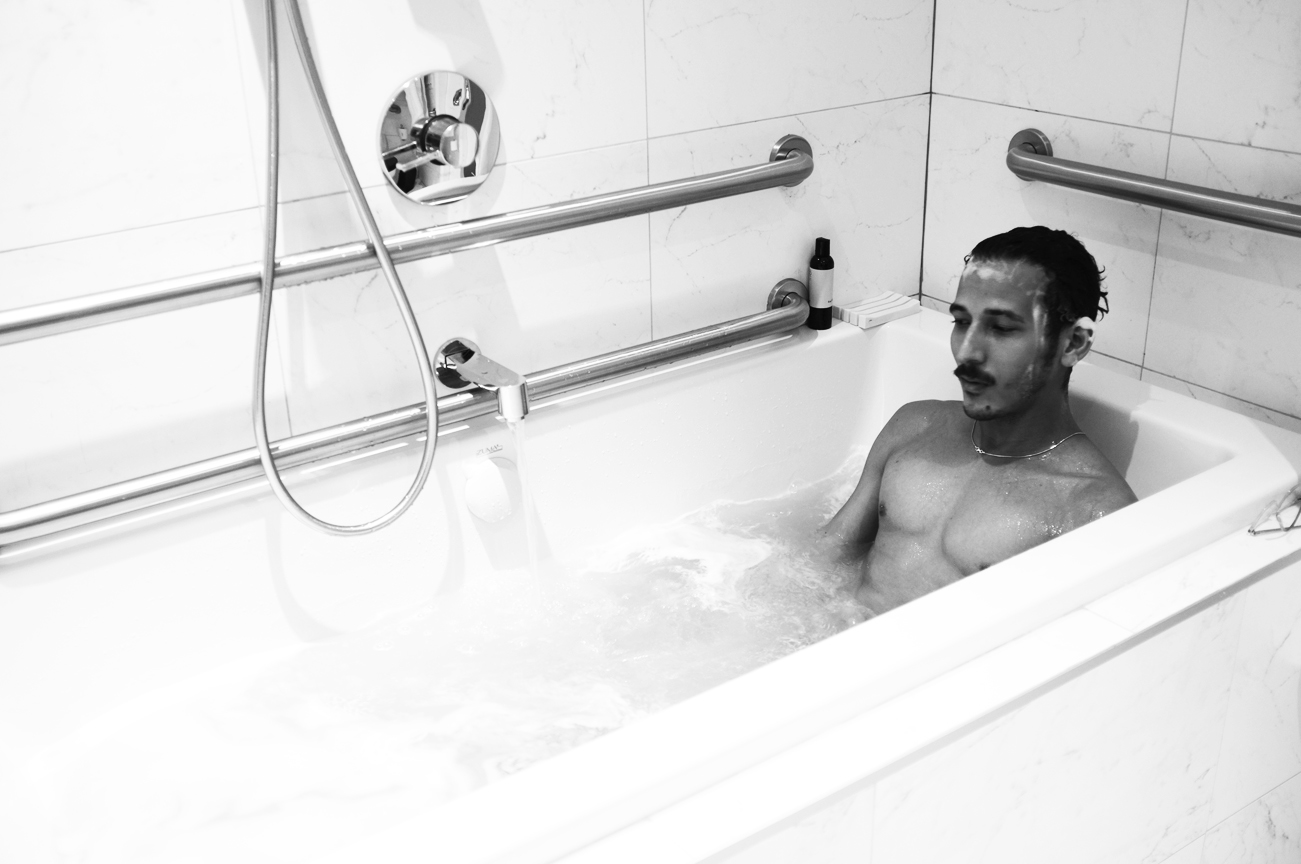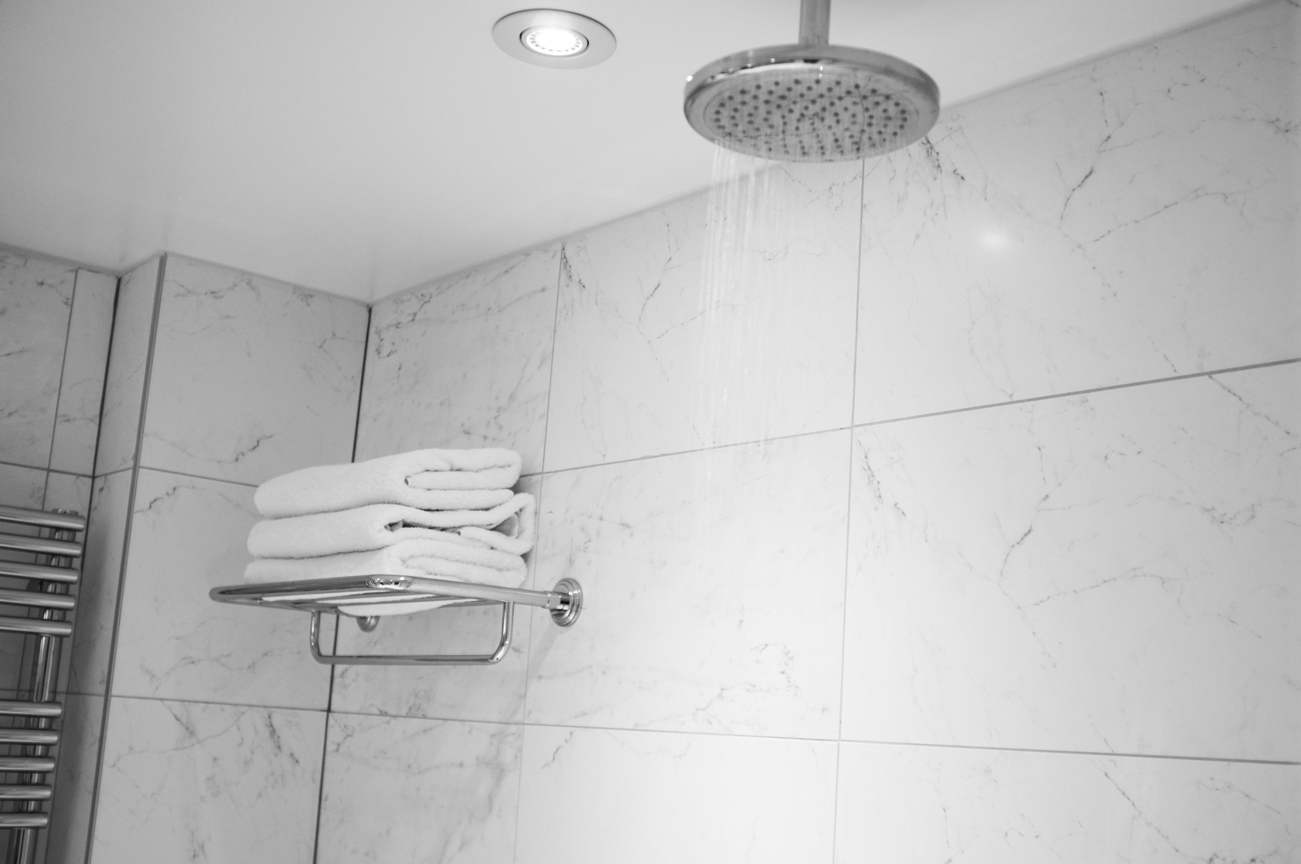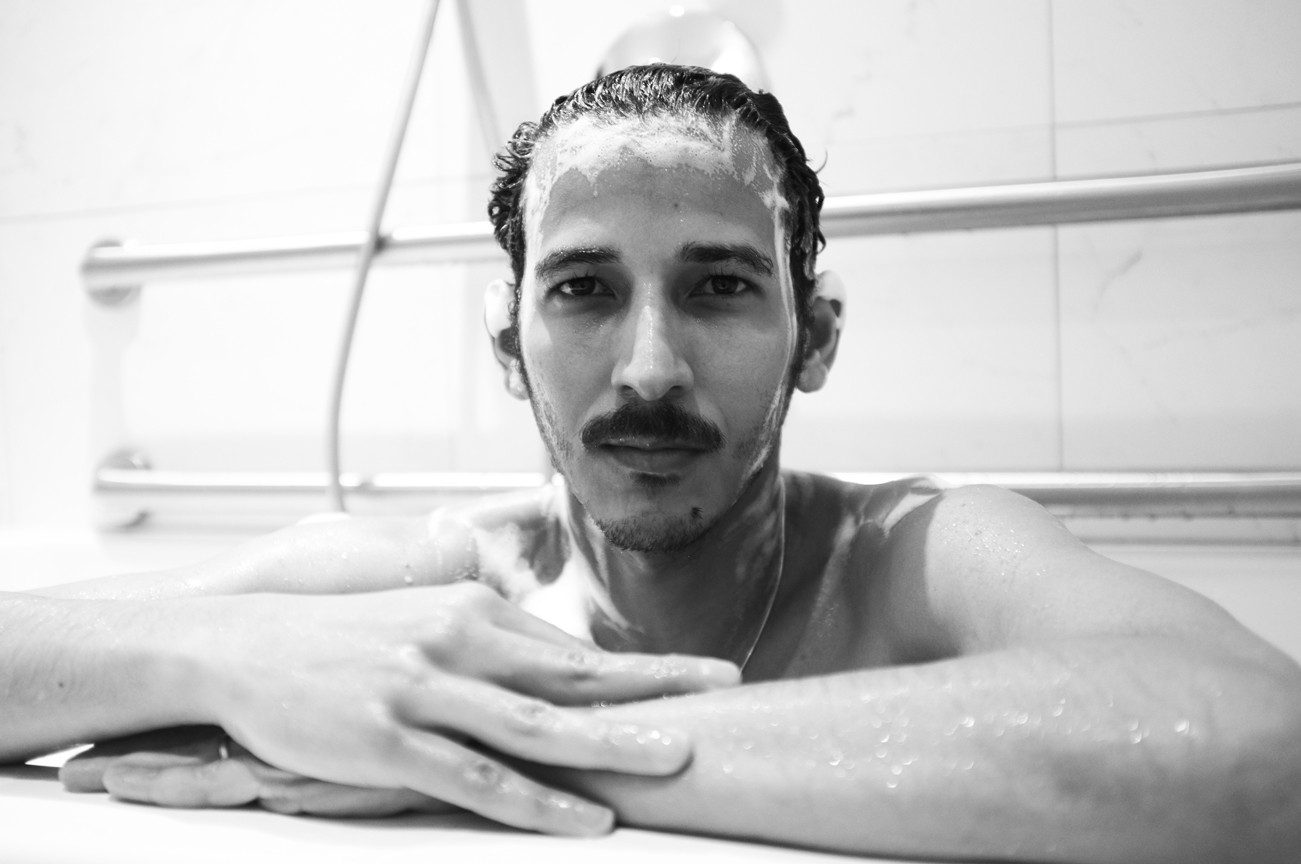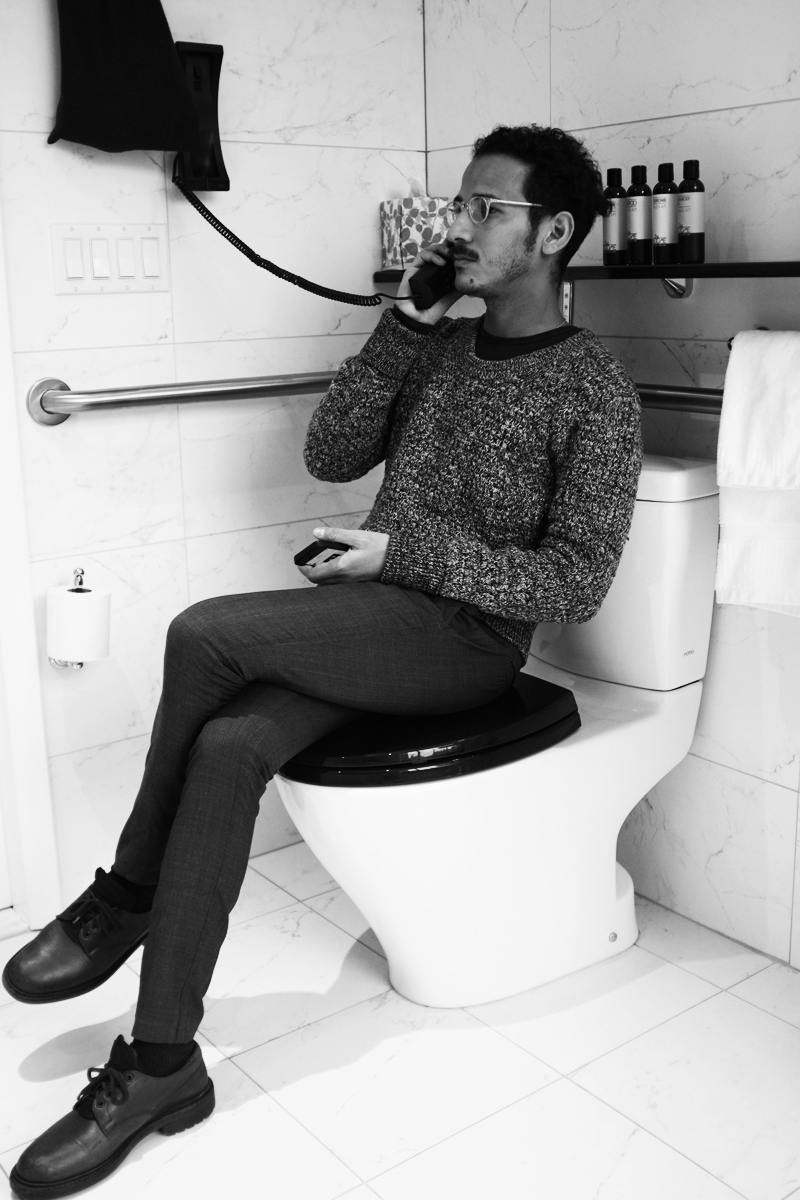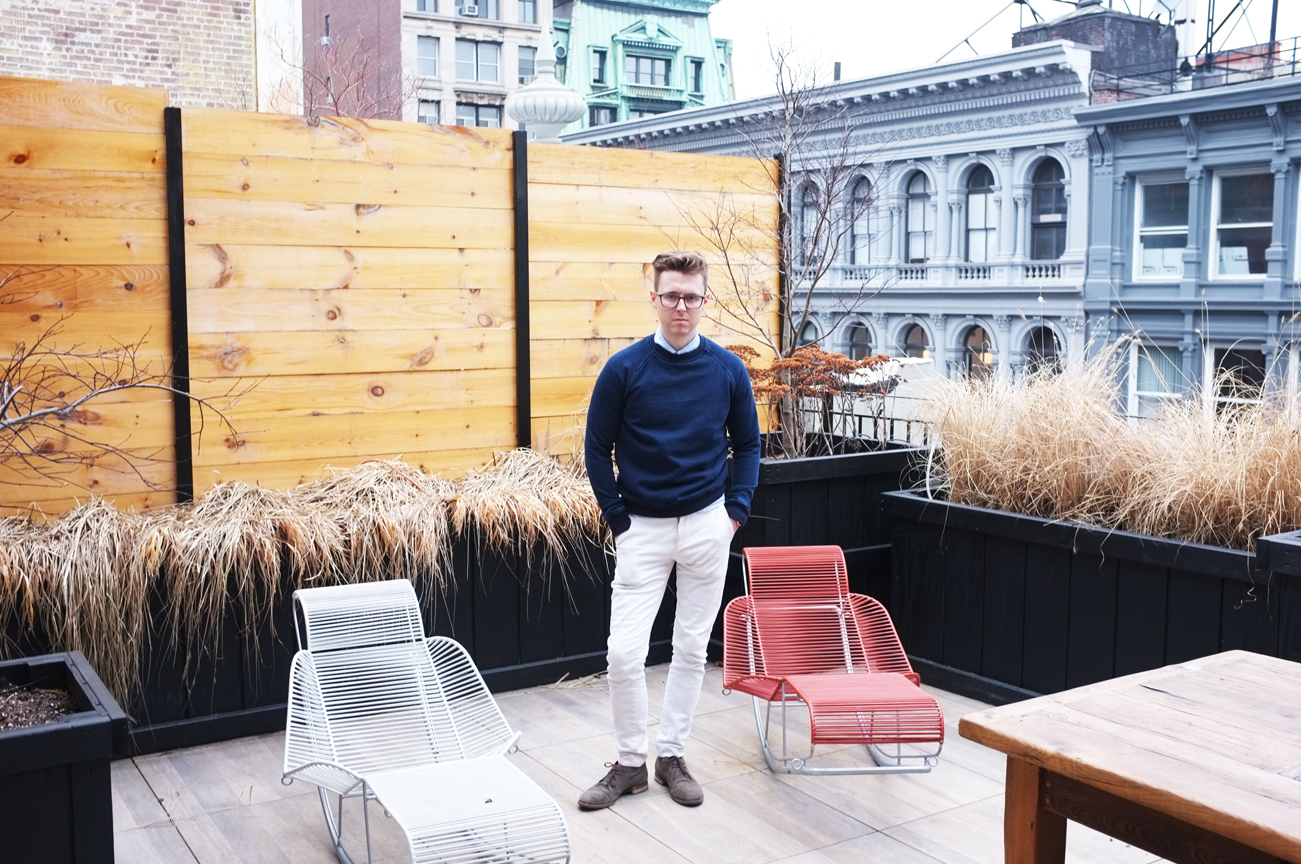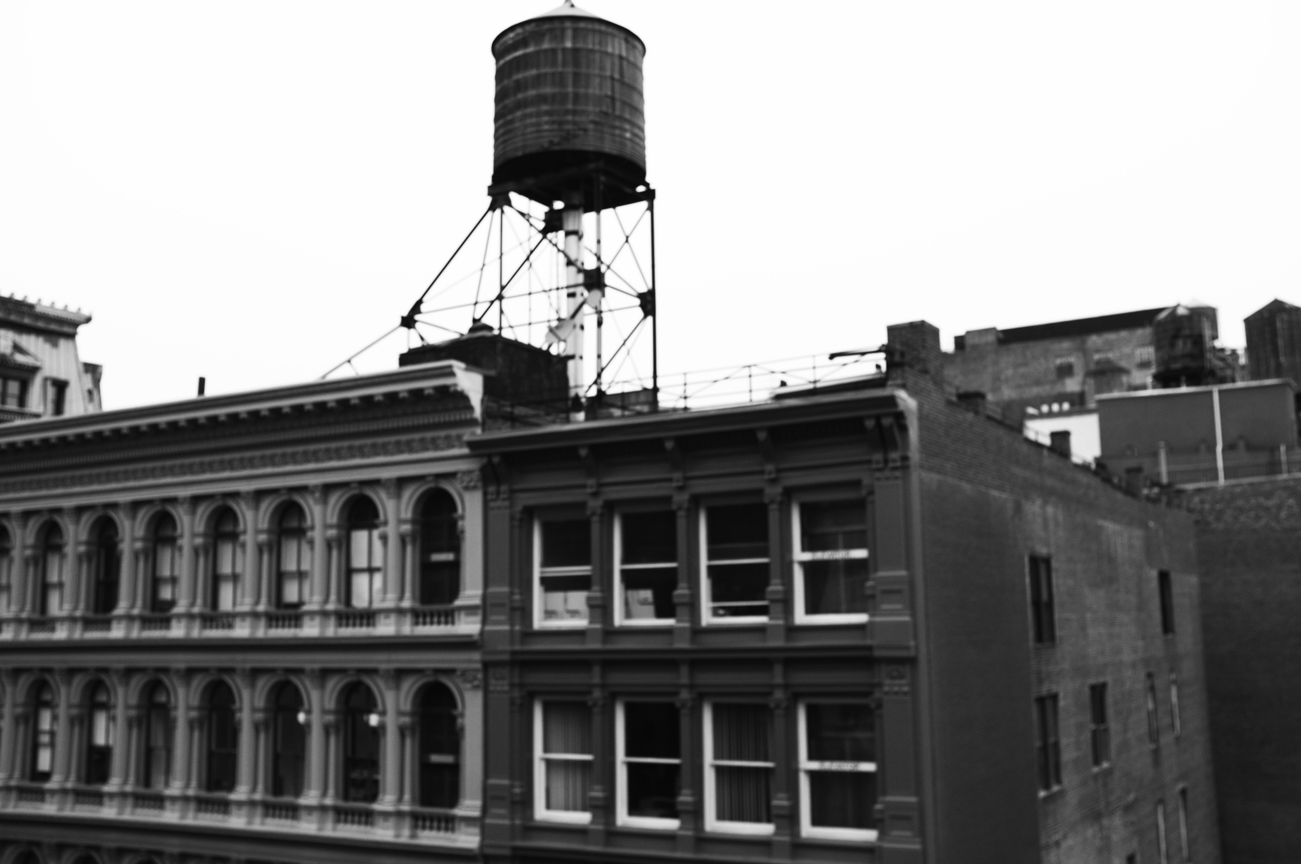 What kind of guests have you had stay at the hotel? So far it's really been a mix. We have many european travelers looking for a more homey hotel experience, but we have also had our fair share of New Yorkers, looking for a weekend escape. The hotel is really transformative, and makes you feel like you're far away, even though Soho is buzzing right outside. It's a really restful staycation spot.
Who designed the hotel? The owners designed the hotel, with help from their friend and design consultant, Olivier Weisse. They took inspiration from Soho's industrial style, and decided to go contemporary, with a nod to the community around us. The hotel is literally furnished by our neighbors!  Everything we purchased is in walking distance from us including BDDW, Thomas O'Brien, Jonathan Adler, Design within Reach, and Mitchell Gold + Bob Williams.