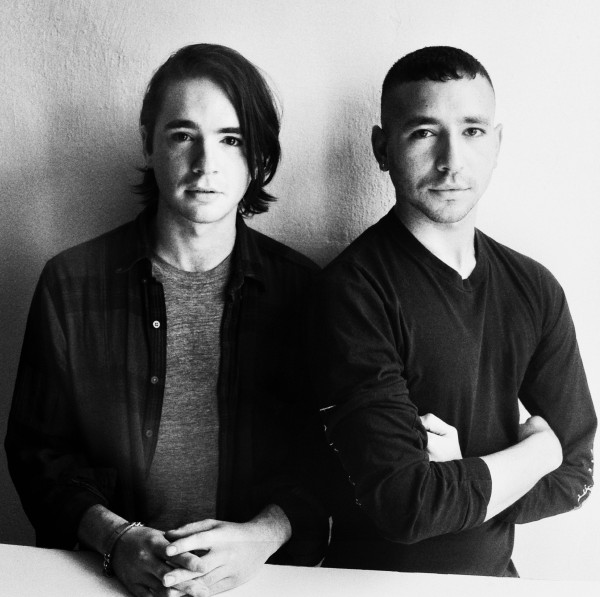 PHOTOGRAPHY BY DANIEL MOSS
Filmmakers explore the trans people of Puerto Rico
Dan Sickles and Antonio Santini break down the powerful documentary
Dan Sickles and Antonio Santini met at a party in the West Village about 8 years ago while they were both attending NYU. Dan Sickles is 26 from Philadelphia, Pennsylvania and Antonio is 25 from San Juan, Puerto Rico. They are the directors of the film Mala Mala, a documentary about the transgender community of Puerto Rico that's now playing at the IFC Center in NYC. We were drawn to this powerful story and decided to reach out to the directors, to shoot them and ask them some questions. 
Tell me about when you first met? 
Dan Sickles: It was at a party in the West Village?
Antonio Santini: Yeah…I walked in and he was wearing a sombrero, and the party was really boring. It was my birthday the next week, so I sent him a Facebook message and was like "hey, you want to come to my party? As my date?"
DS: He asked if I'd come and I went and I don't know, we just started hanging out after that.
AS: And we became friends.
Did you guys date right after that? 
DS: No, we've never dated.
When did you start working on this film?
DS: Almost three years ago, December 2011.
So how did you become interested in the transexual community in Puerto Rico?
DS: That's a bit of a long story. Antonio and I had met this drag queen Maggie, in Austin, Texas. It was at a competition at this club, and she was incredible, but a terrible drag queen in most senses, like she wasn't a good dancer, she wasn't into the whole lip singing thing, she had props that were like used almost like weapons. She was in her own stratosphere. She lost the competition that night and Antonio and I went up to her afterwards, and we were like "Hey, you are fabulous, and we like love your spirit, can we hang out tomorrow and like, whatever," and she was like "yeah totally!" So she invited us to her house in Northern Austin, in the suburbs right outside the city. We went there, and we ended up spending the entire day with her.
Leaving her house, it was like an experience that had a huge impact on both of us, in similar ways and also some very different ways. Talking in the car on the way back, it was like "Oh, there's no platform for voices like hers." You don't often hear from people who are experiencing what Maggie's experiencing. In that car ride we decided to continue pursuing the themes of gender, and transgendered and transsexuality. We discussed a few different locations and we decided that Puerto Rico, was by far the most interesting one to continue with and to turn into some sort of feature length project. Yeah, I think that's it.
What was the criteria for selecting the subjects for the film?
AS: The process for finding them was really organic. We started off with April Carrion, who was this girl I went to high school with and when I went to high school she was just like a boy who was there, who people like made fun of and called gay, and yelled at during assemblies but then when we were at the office, discussing what we were going to do, we put it on Facebook and someone sent us this video of her, and she was like this rising star in the island and she was doing this impersonation of Liza Minnelli, and we were like "woah, she's amazing." So, we were like we have to go down. So the first day we went down there, we drove up to her house with a camera and started shooting her, and she asked "Why do you guys want to film me?" and we were like "We are trying to figure it out." Through her we met all her drag friends, from her house  (the Doll House), and then Dan was getting a haircut at Bumble and Bumble, and got put in touch with Sophia who is another one of the subjects, who's actually from New York but moved to Puerto Rico to open up the biggest gay club on the island. Which closed.
DS: Yeah it closed unfortunately. But then there was a certain point where we were definitely looking to fill in certain gaps that we hadn't found in the drag community. So at some point we were hanging out in the area, and it's Sandy and a lot of the transexual workers work right outside the gay clubs where the drag queens are performing. So we'd see them every night and finally we were like, we need to get them in the film. We need some people who work the streets, like that's a whole aspect of the community that we haven't covered yet. Once we were tapped into that community, we realized we didn't have contact with anybody who was on the opposite end of the spectrum — someone who was born female and identifies as a guy. We actually found Paxx Moll, through Instagram.
AS: He was a fan of the movie. Which was interesting he had been following the project, and then Dan saw this guy who kept liking all the photos, like all of them…
DS: So it was like holy shit, we gotta go back right away. He was someone who we didn't know would make it in the final product, but we knew we needed to talk to him.
Why was he the only F to M in the movie?
DS: None of the people at the outreach centers who we talked to, knew of anyone else. They didn't even know of Paxx, he was purely through Instagram. In terms of anyone who's actually transitioned to male, they aren't in contact with any of the outreach centers in Puerto Rico. So there's no real organization or structure to kind of get in touch with that specific element of the community.
AS: And like in terms of the language on the island, F to M doesn't really exist. If anything that's just like a butcha, like a butch lesbian. If they're like "I feel like a guy," it's like no "you're a tough girl." The other side with the girls, its like that's a woman. It's very clear it's not a gay man, it's a woman. It just doesn't work the same way on both sides.
They're not used to that yet.
DS: Well I think generally, universally speaking there's this roar between butch lesbians and trans men, and where that line is drawn within the community is always up for dispute, I think somebody like Paxx is very well aware that nobody sees him as a trans man, rather just as a butch lesbian, which to her seems reductive.
It is reductive, he needs to come to a place like New York.
DS: He's also someone that uses the term gender queer too. He operates on a vagueness that not many people can understand, because the term is so broad.
AS: He doesn't really want to be a man. He wanted to transition, but he doesn't want to say "I am a man."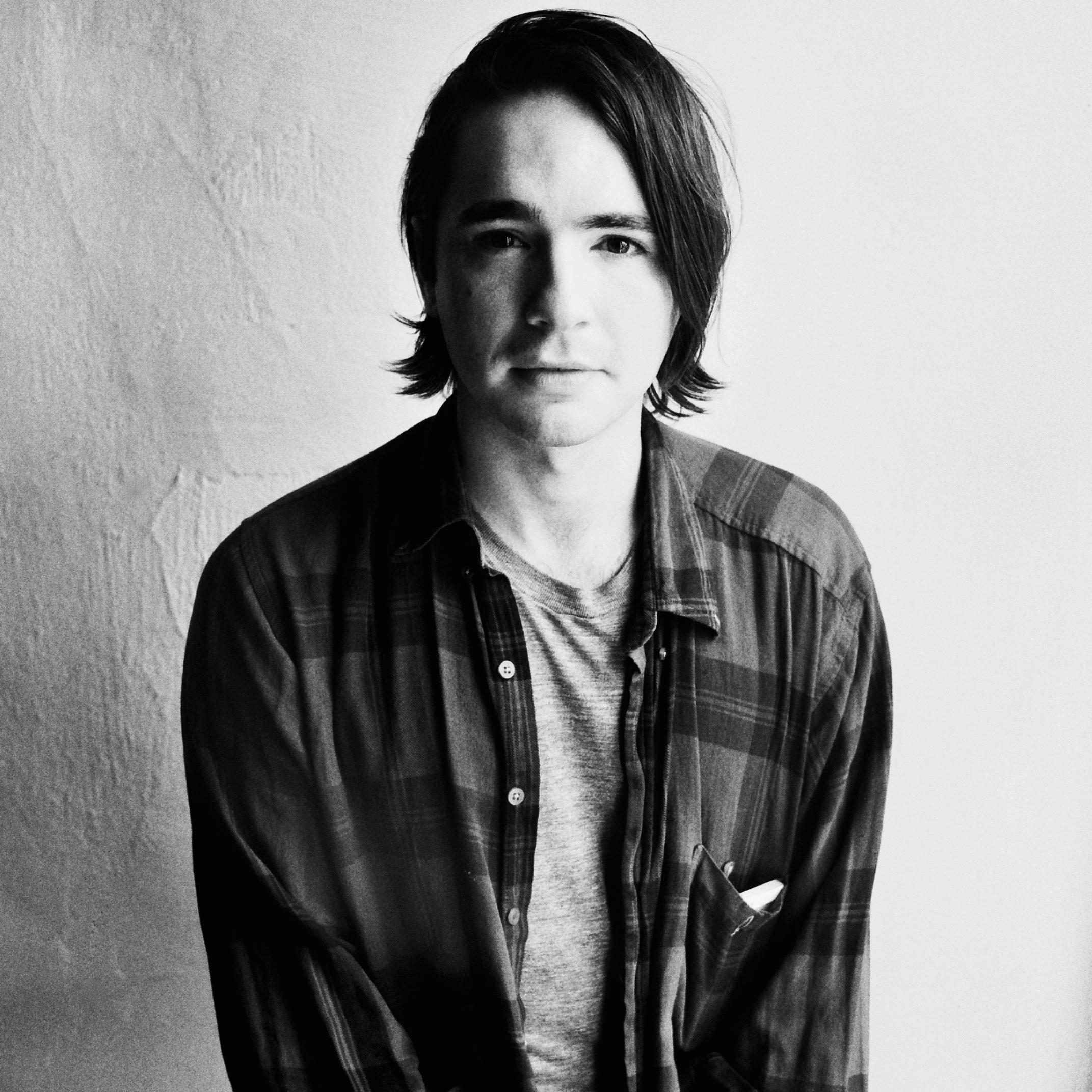 Dan Sickles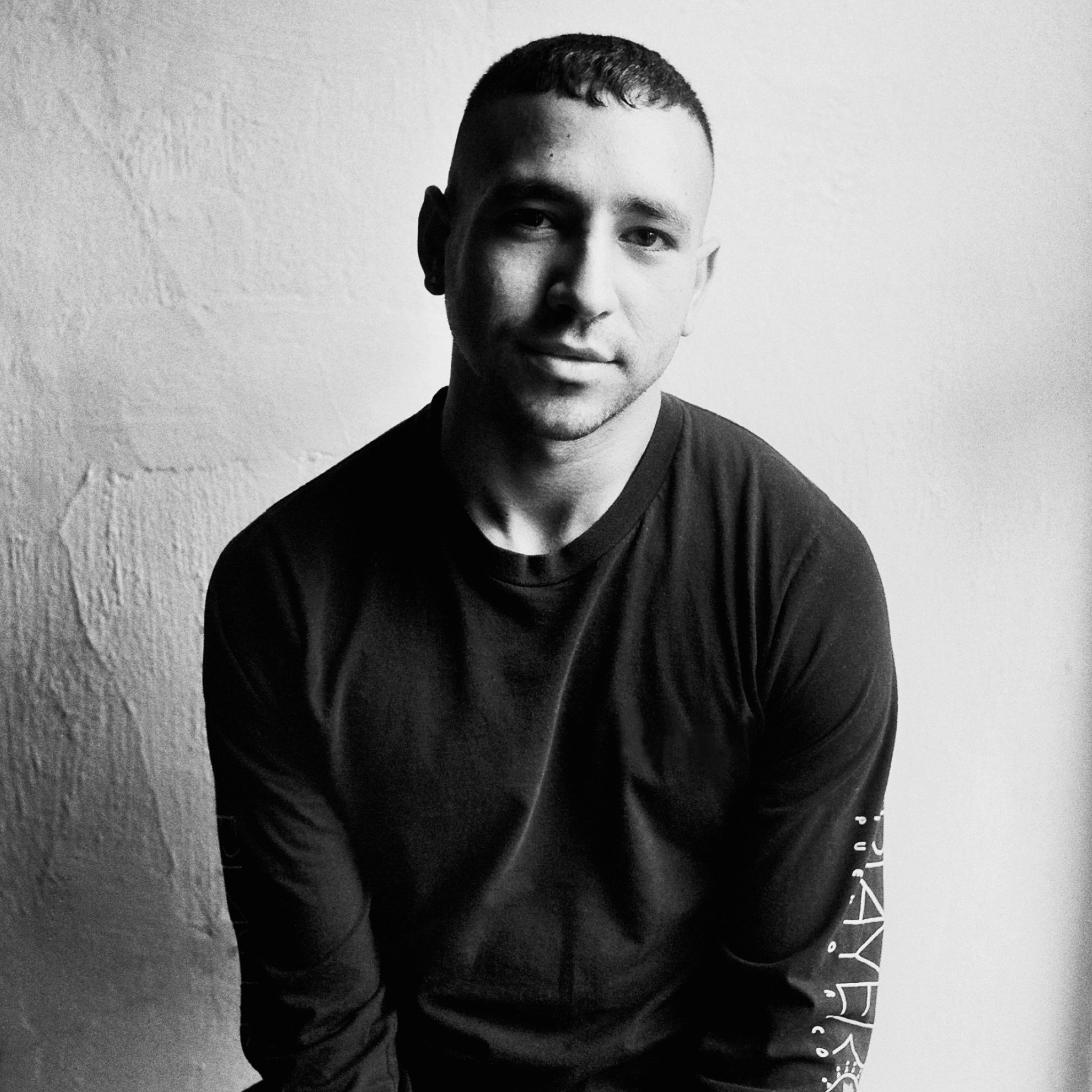 Antonio Santini
Can you tell us about the title, Mala Mala.
AS: "Mala Mala" is what girls use when they get their period, like "estoy mala." And then the drag queens have repropriated it and they use it when they are excited, it's almost like in cartoons when a chicken gets excited and she drops an egg. (Laughs)
DS: (Laughs) I actually love that image.
So when they are fierce and they are painted – It's like "Ooh Mala, Mala girl" kind of thing.
AS: For example if an article comes out about them, they'll say "estoy mala," like they're in heat, they get so excited, it's like an attitude, an energy that they feel.
DS: Alberic Prados, specifically in the film, he was using that all the time, basically for anything.  We always had this idea that we'd hear the title for the film from one of the subjects, like we'd hear it while we were filming, because up until then we had working titles like "Sexy Tropical" was the working title for a bit.
AS: We were drunk when we came up with that one so…
I think Mala, Mala is great, it's very Almodovar. Was any member of the cast helpful in finding the other subjects?
DS: Ivana Fred specifically led us to the transexual sex worker community, she's the most famous transexual on the island. Everyone knows who she is, she works with one of the outreach centers, so she knows all the girls on the streets, she knows all the girls in the clubs. Anybody could turn to Ivana and ask her, what's happening in Santurce tonight, she's going to know. As soon as we were connected to her, through one of the outreach centers, she opened the door to the transexual community.
What was it like filming the prostitutes in the streets at night?
DS: It was really hard because I'd say that Antonio and I are more interested in shooting narrative stuff, which is obviously more controlled, you're in an environment that you've created and you are providing this safe space to have all this magic happen and on the street you're kind of working in the opposite direction. We tried all different things, there were lots of different ways that we tried to shoot Sandy on the street, there was one night where our cameraman Adam Uhl, and I  just camped out in the back of Sandy's car for three hours and she had a mic attached to her clutch, we were just trying to pick up some audio between her and the johns to see what that dynamic was like. We tried that once, we tried being on the street with her with the camera, but that would have stopped business.
Who would want to come up to a prostitute with a camera crew?
DS: Yeah, exactly.
AS: They would just drive away.
So you killed business for them?
DS: And that's the difficulty too, because Sandy was down to like —  here's my life, you guys come with me whenever you want, however we can make use of this time, let's do it. Which was huge and awesome, but at the same time, she's working that job because she needs the money.
You never paid any of your subjects?
DS: We had to compensate some of them for time that they lost while working to film with us. If there were certain events that we needed them for, and they had jobs that day we would be like hey, if you're making 60 bucks, we will give you $60 just so you can be on this shoot with us. But other than that, no.
AS: It was hard to get in touch with them because they don't have their phones on them while they are working, so we would literally wait in the car because they are used to getting jumped. So we would drive around the area, there's this club that we would go to just to wait for them and then we would just drive until we would be like "Oh, there's Ivana on the corner, there's Sandy over there," and even though they were down to film, if they saw us when they were working it wouldn't be that easy. To Sandy we would be like, "Sandy! Oh she didn't hear us because she's working." No she could hear us, but she was avoiding us.
DS: A lot of the shots that we ended up using, those are the shots that we grabbed in the span of three minutes, like at 5:30, 6:00am in the morning, at the very end of her night. Like literally, we would grab the car set everything up, get the shot, get back in the car and then just wait. That's the kind of footage that's in the film.
It felt very real, I lived in Santurce for one year. I remember my father driving me around that area when I was little, and asking him what those ladies doing, I knew they were prostitutes and I just thought they were biological women. That's what they looked like to me.
AS: I think most people on the island have the same experience as you, they just drive by and see this stuff happening. We got so used to people being like "Oh, tonight we want to hang out with you, where are you going?," we'd be like we are going to this street and this bar, and they'd be like "What, you go there?" It's just like the worst street, you know what I mean, it's the best street and it's the worst.
What's the name of the street?
AS: Calle Condado.
DS: It's such a vibrant area, yeah it's amazing.
AS: Everyone ends up there, that's the thing.
Was your intention at the beginning of filming for the film to have such a strong political focus?
DS: No, I mean with a documentary, it's always changing. So you have to modify your goals and aspirations for it, as it's happening. The political stuff happened, I'd say the last quarter of production, we had a lot of interviews. We had over 275 hours worth of footage at the end of all of it. But the political aspect of it really really took off, that was last may, and we had been filming for three years, so if that's any indication, this whole thing kind of blew up. I think it was one day Ivana, called Antonio and was like "hey so we are speaking at the senate," and Antonio was like "hey, what? You have to let us know these things." So we rushed back down to Puerto Rico to cover everything and all those things that led up to it.
It added such an amazing creative element to the film. To cover her outfit, to see what she wore. (Laughs)
AS: She killed it. She knows what she was doing.
DS: And that's her conservative look.
Oh yeah that's what I mean. She was incredible in the doc.
DS: All of them are, and that's the whole political thing, it really became like a main element of the film, because it was so compelling, you have Sandy who is showing up at the senate at the courthouse and then later that night going to the street, selling her body to make whatever money she can.
AS: The thing with them is that they showed up. If they don't show up, no one else is showing up. So what you saw in the film, that was the only trans representation that was there, and if they're not there then they don't exist. So you know Ivana, is very aware of that, and Ivana is the one that wrangles them and is like "Yo, you have to get it together, you have to come. Wear something nice."
I mean, she's everything. She's brains and body.
DS: She is.
So have any of you have done drag before?
DS: Only on halloween and I love doing drag on Halloween.
AS: Tell them about your Marie Antoinette.
DS: Marie Antoinette, who else did I do? JonBénet Ramsey one year. I kind of look at Halloween costumes as all drag, whatever your gender.