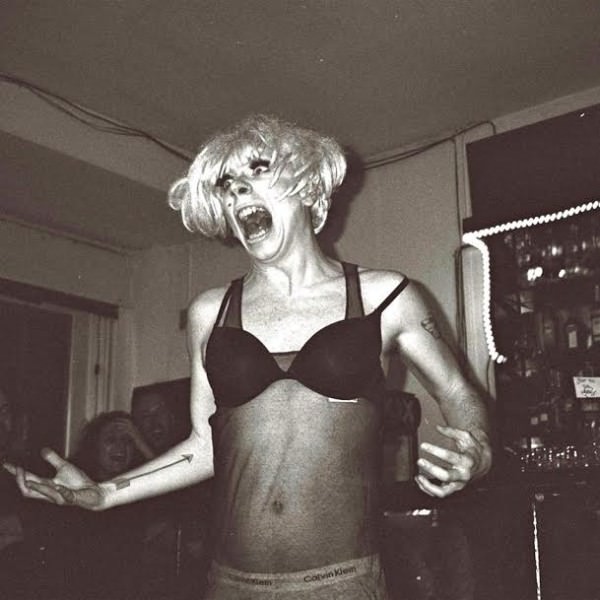 Olympia Bukkakis
The Party by OSTBAHNOF
Brooklyn's Newest Party is "Berlin Krass Meets New York Sass."
Hi, Hello! It's Wednesday and there is a brand new party! It's in Brooklyn, but get over it! We think this one is worth it."The Party by OSTBAHNHOF is an international party series inspired by the zero-fucks-given Berlin party and performance art scene. Resurrecting the prolific Vaudevillian/Cabaret acts of yesteryear combined with elements of rave culture (namely, really fucking good House music). The Party brings Berlin's nightlife to NYC. Kicking off its U.S. premiere with an exclusive preview at Williamsburg's venerable underground music spot Verboten. The inaugural night features the vile beauty of radical drag queen Olympia Bukkakis, the audio-visual kinetic sensations of BLÆNK MINDS, and much more."

Verboten is cute, the bouncer there let me keep my fake i.d. a while back, which was nice, and I saw a lot of straight men later, but I digress… don't be like me, bring proper identification! Buy your ticket and bring whatever you deem necessarily to party correctly because "The Party by OSTBAHNHOF is "queer" in the modern definition of the term… designed for anyone who is open to discovering their weirdness and is mutually respecting of others'. Whether you identify as LGBT or straight, this party brings all sexual orientations together. Why stratify when we can unify?" YAS. KWEEN. This party is clearly not exclusive. Come as whoever the fuck you want. That is so important and can't be stressed enough. That really should be every party's motto and come to think of it, I'm not really sure why it's not, but The Party is a fabulous place to start.
"The Party by OSTBAHNHOF creates a wildly radical, yet innately safe space for people of all stripes to explore self-expression, celebrate art, and embrace sexuality. Society's prescribed norms can weigh on us as heavy chains, but really they are just artificial constructs." Listen, this party's description is filled with all the right terminology, enough to give me a semi just reading it. It's hump day. Work sucks. Get drunk. Wear nipple tassels. Bring your friends if you have some. Bring your mom if she's cool. Have fun. BIIIIIIIIIIIIEEEEEE!