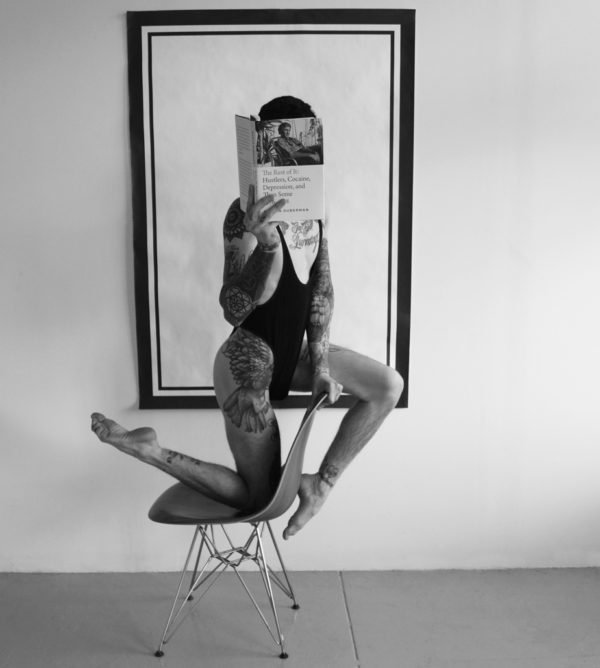 PHOTOGRAPHY BY ABI BENITEZ
The Rest of it: Hustlers, Cocaine, Depression, and Then Some, 1976-1988 by Martin Duberman
Hustlers, cocaine, depression and then some — quite a weekend, but also the subtitle to The Rest of It, an autobiography from acclaimed biographer, historian and activist Martin Duberman. In particular, Duberman focuses on 1976 – 88, the darkest, most difficult period of his life. His book offers an intimate view of the intense personal struggles that ran parallel to the professional successes for one of the LGBTQ movement's most important figures.
It opens with depression, the void Duberman fell into after the death of his mother. From there, in search of inclusion, acceptance and some kind of solace, Duberman careened among various therapies, eventually returned to the theater, and overindulged in the titular hustlers and cocaine. Drugs, sex and an extraordinary book deal temporarily lifted him out of despair, before a massive heart attack and growing depression pushed him into rehab and a reevaluation of his life.
Duberman paints a raw, honest portrait of his struggle to find balance between his desire for excess and his burgeoning career as a history professor and prominent gay activist. He doesn't shy away from the undignified aspects of his life, nor in the gossipy passages do his gay, activist and literary co-conspirators go unnamed (Gore Vidal, Norman Mailer, Vivian Gornick and Kate Millett each make an appearance).
When this chapter of Duberman's life comes to a close, he is working to found the Center for Lesbian and Gay Studies (CLAGS) at the City University of New York, the country's first university research center dedicated to LGBTQ issues. Its creation was an inflection point in LGTBQ studies. At its heart, The Rest of It is exactly that: the story of something important being formed, and all the love and love lost along the way.
This story was previously printed in GAYLETTER issue 10.
TJ wears singlet by TigerHeat Productions.