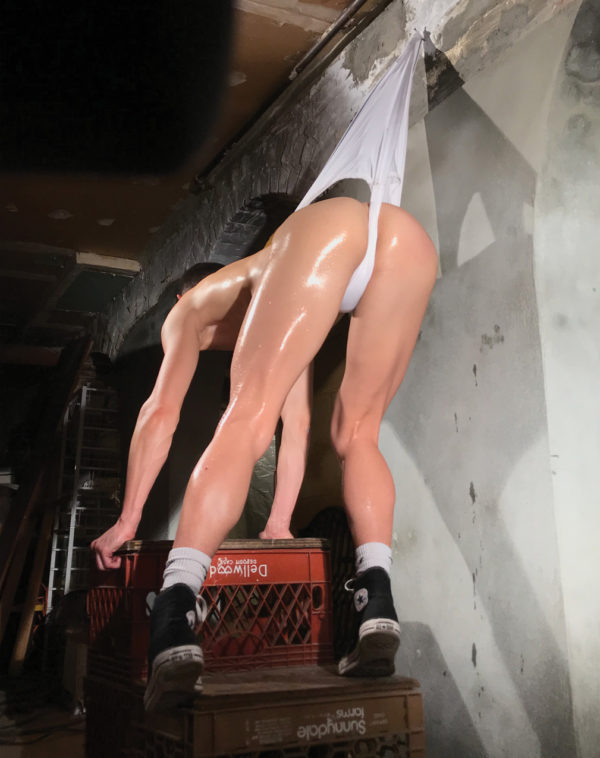 PHOTOGRAPHY BY BENJAMIN FREDRICKSON
The Wedgie Is The Work: Between The Cheeks with Benjamin Fredrickson
Straddling the line between abstract and erotic, New York City-based photographer Benjamin Fredrickson's wedgie portraits have quickly garnered acclaim, each featuring glistening globes split by taut stretched fabric.
Benjamin, originally from Minnesota, became interested in photography as a teenager, and moved to New York City over a decade ago. His photographs are often very personal, and self-portraiture makes up a large part of his oeuvre. He says that photography has been a way for him to break out of his shell, exploring his own body and sexuality. We spoke about his process, his inspirations, and beautiful butts.
What pulled you to photograph wedgies? I was making work for a different project and while a model was shifting his underwear he accidentally created a wedgie. His skin was already lathered in oil and had a nice glisten to it, and he had the perfect wedgie butt. The tension created by the pull of the underwear caressed and spread his butt cheeks in such a way that really turned me on. I liked the idea of something being so sexual without it being explicitly pornographic. The wedgie leaves something to the imagination. You know that there is a butthole under the fabric just waiting to be pulled aside and exposed, but it's not. It remains covered. Since that day, I've been a wedgie enthusiast.
I'm fascinated by the contraptions that pull the underwear in your photos. Why did you decide to use these instead of hands? I created them as a creative way to make a wedgie pull without having to use hands directly. They are made with clothesline which engages the composition of the photograph in an interesting way.
I hope to pull the viewer into the image in such a way that they are seeing things from the point of view of the dominant role, making the wedgie pull.
Where do you find your subjects for the wedgies? In the beginning, I photographed people that I had never worked with before, after they reached out to me. One of the first models for the wedgie project had introduced himself to me at a gallery. As the wedgie series gained more attention, the requests started to pour in through social media, people working in fashion, artists and photographers, and people who were just curious about wedgies. I've received an incredible amount of support from the wedgie community. I feel grateful that so many people have reached out to me. I really don't have to search at all. People are intrigued and interested in working with me on this wedgie project. I was booked and busy until COVID-19 hit. Due to the situation, I've been making more self-portraits, experimenting with different types of wedgies on myself. I gave myself my first atomic wedgie! It was amazing, a bit painful, but worth it. I think that I will focus on the atomic wedgie for a while. I'm planning to resume my wedgie photoshoots with other people once it's safe to do so. I've also been having wedgie shoots all over the world via Zoom. It's been really successful! I photographed someone on a rooftop in Mexico City and a wedgie near the ocean in Maine.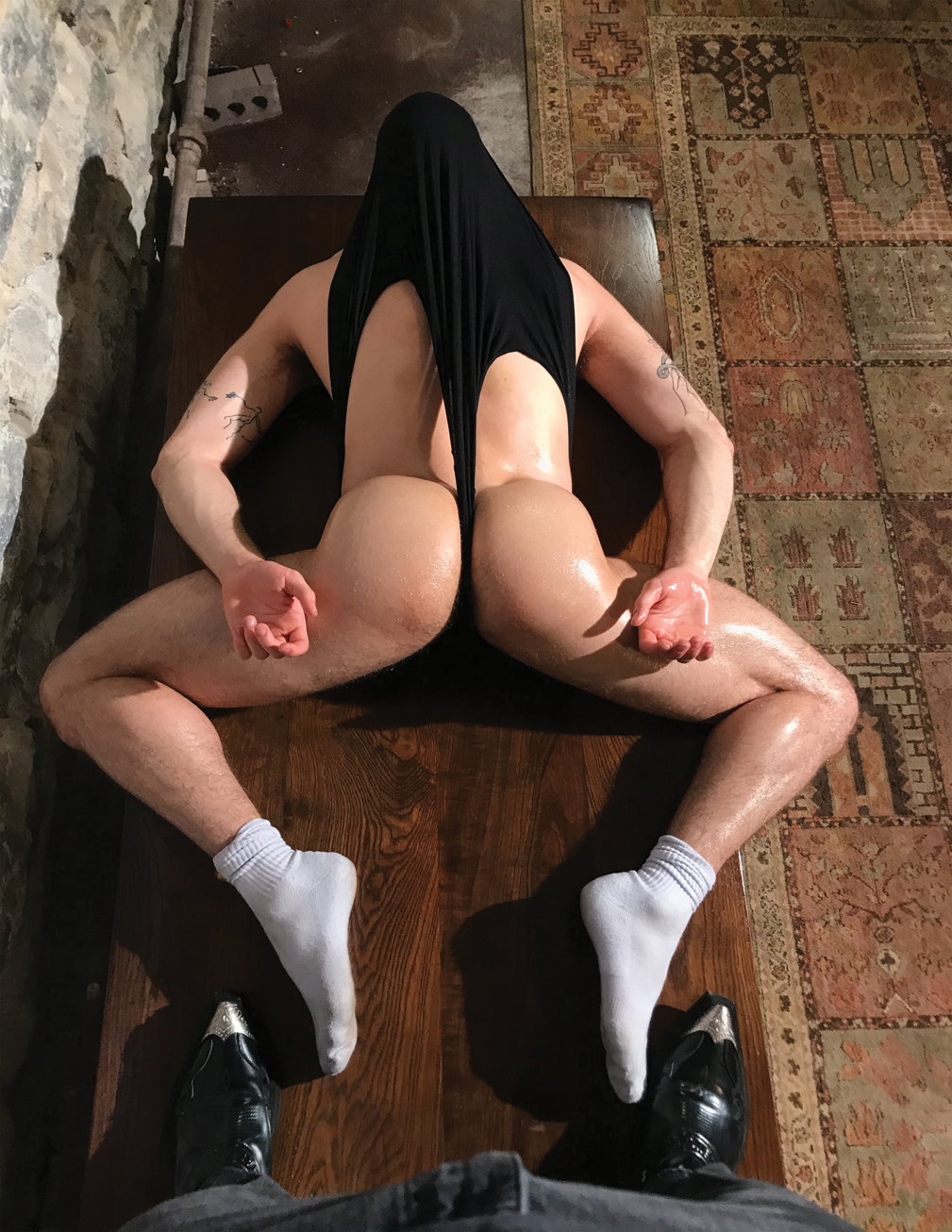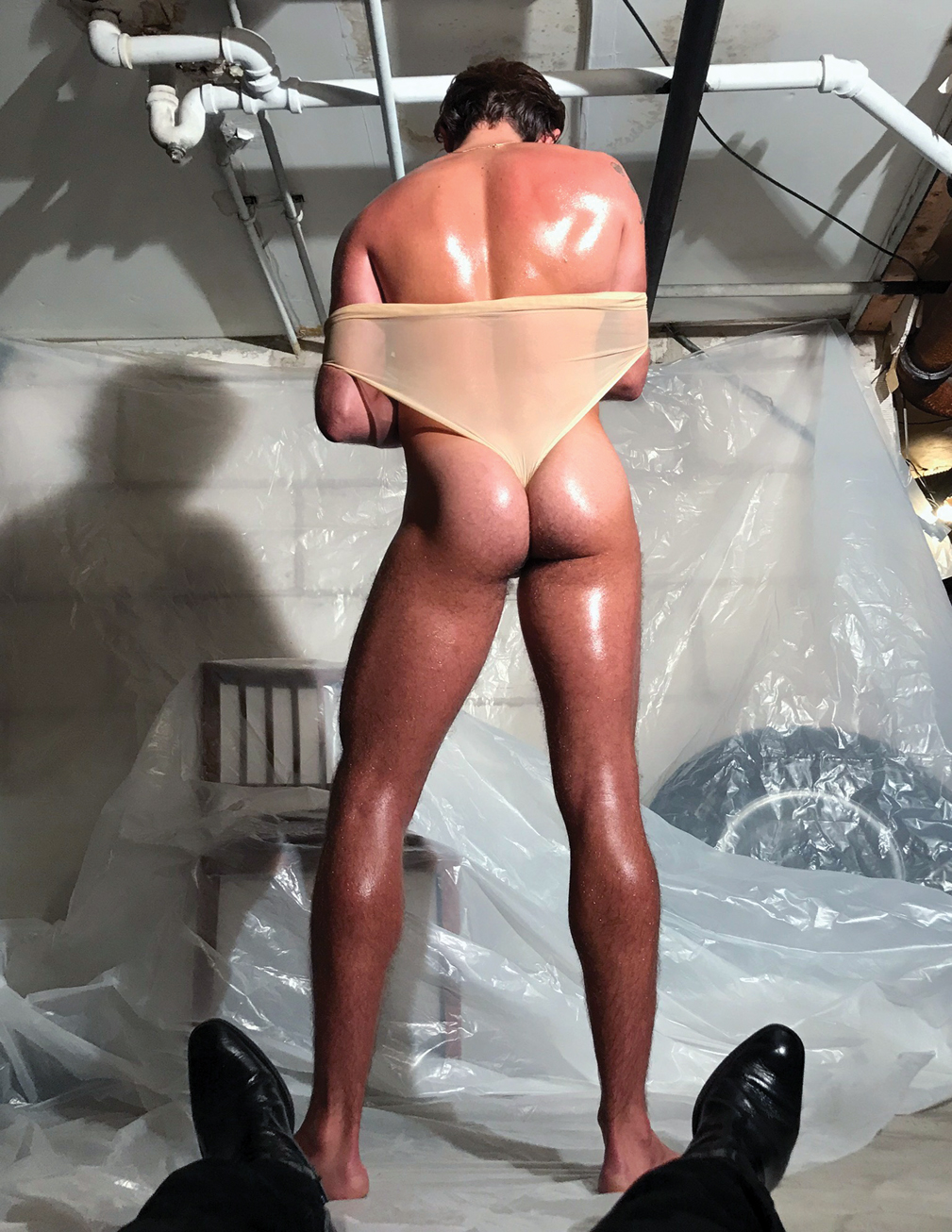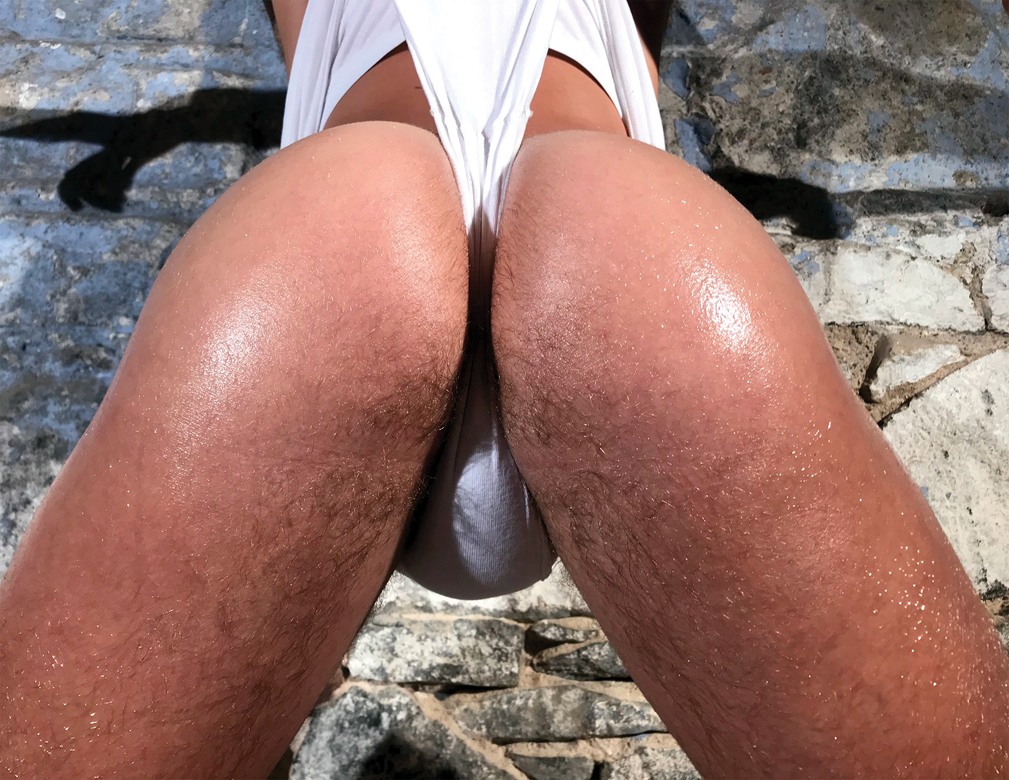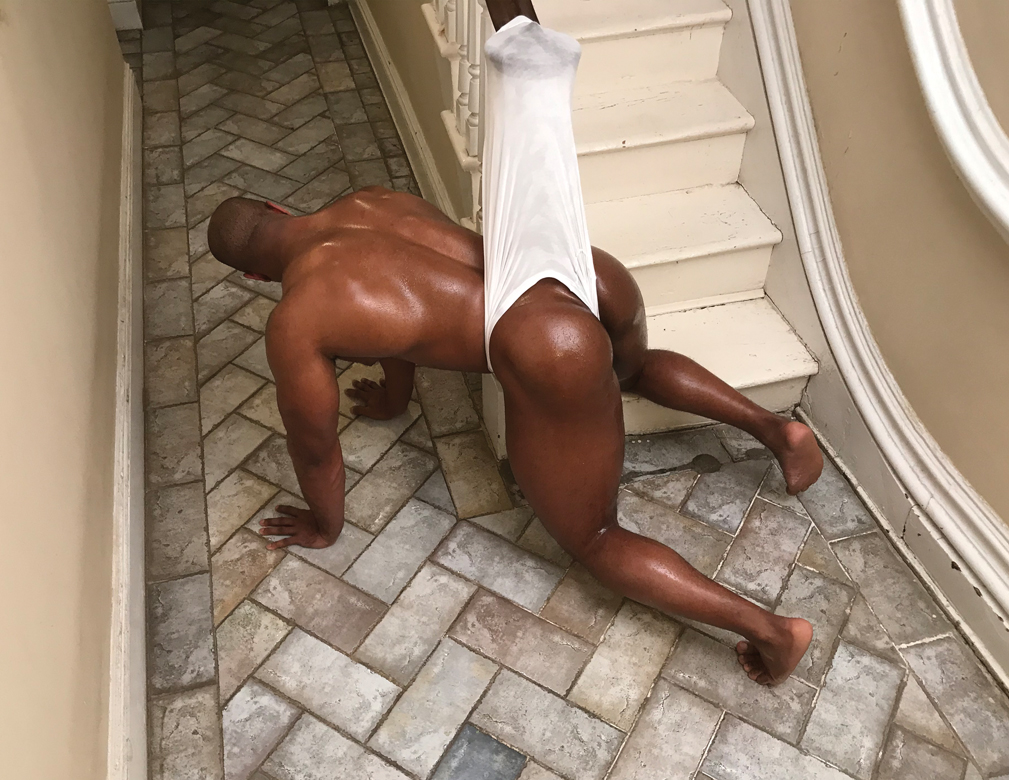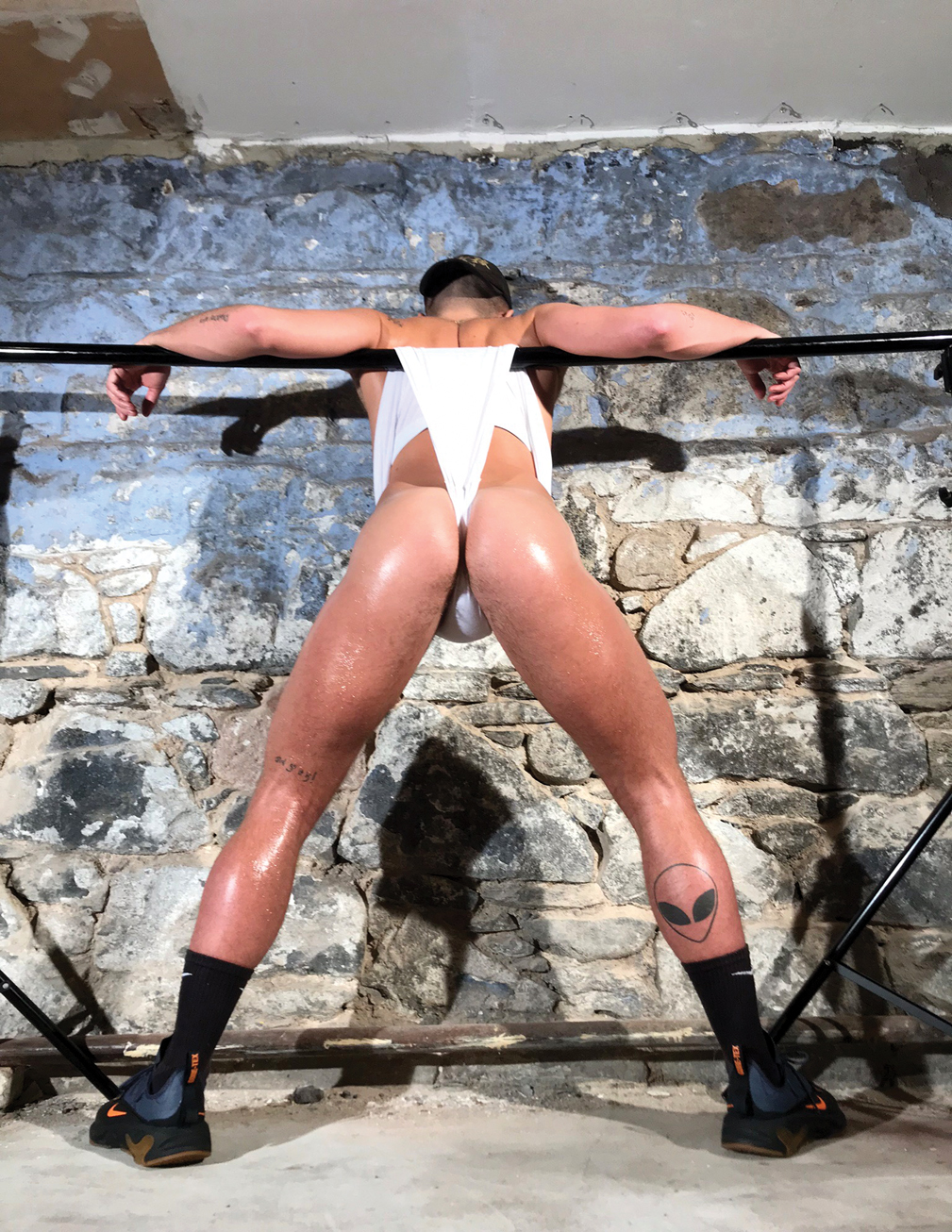 I know fetish is a big part of your work, and I love how this series is simultaneously abstract and erotic. We generally don't see the subject's face, bringing to mind not just the work of Jimmy DeSana, but also Senga Nengudi. How do you think about abstraction and representation in these photographs? I made the intentional choice to keep the models anonymous in my wedgie photographs. This anonymity makes room for the fantasy to evolve; perhaps the viewer can see themselves in the place of the wedgie giver or receiver more easily. For this project the body is used as a prop in order to make the wedgie shine. The wedgie is the work. The wedgie itself is so common in popular culture. Many people have a relatable experience with receiving wedgies or knowing someone who has. What's interesting about the wedgie is that it can start as a juvenile prank and for some develop into a full blown fetish or sexual fantasy. I find that fascinating.
What is the process for taking the wedgie photos, and how is it similar or different from your other work? The wedgie project has reinvigorated my artistic practice. It has inspired me to look at new ways of disseminating the work by creating a zine. I printed and published 50 copies, which were promoted on social media and sold out in 24 hours. I plan on making more zines, and maybe even a limited-edition poster, as the project develops. I'd like to eventually show the work in a gallery as well.
My technical approach to creating the wedgie photographs is different from previous projects in that it has been simplified. Due to the spontaneity of the wedgie, I've chosen to make the majority of pictures using my smartphone and also a 35mm camera. However, I have made some using a 4×5 view camera. I always communicate with the person what my expectations and ideas are before our shoot. I've found that the transparency beforehand leads to a successful shoot. The energy is always fun and light. That is part of the process that has remained the same since I started making photographs over 20 years ago.
What inspires you? Individuality found in self-expression and being passionate about something. It's everything. It's waking up in the morning and being able to have a cup of coffee before starting the day. It's also fleeting moments walking down the street behind a sexy man wearing sweatpants or sagging his pants and watching his beautiful butt move. I'll say to myself what a great butt that is, but it would be even better in a wedgie photo.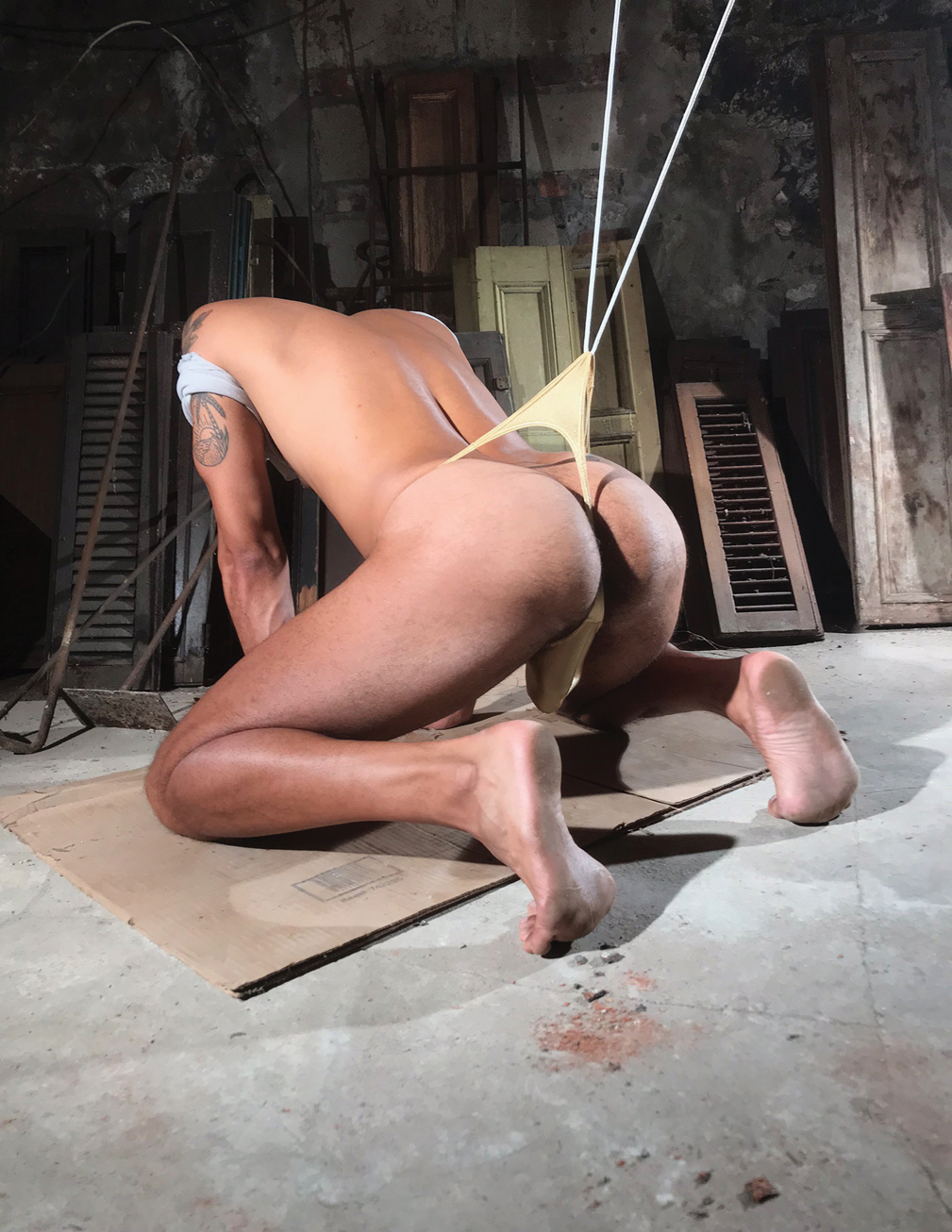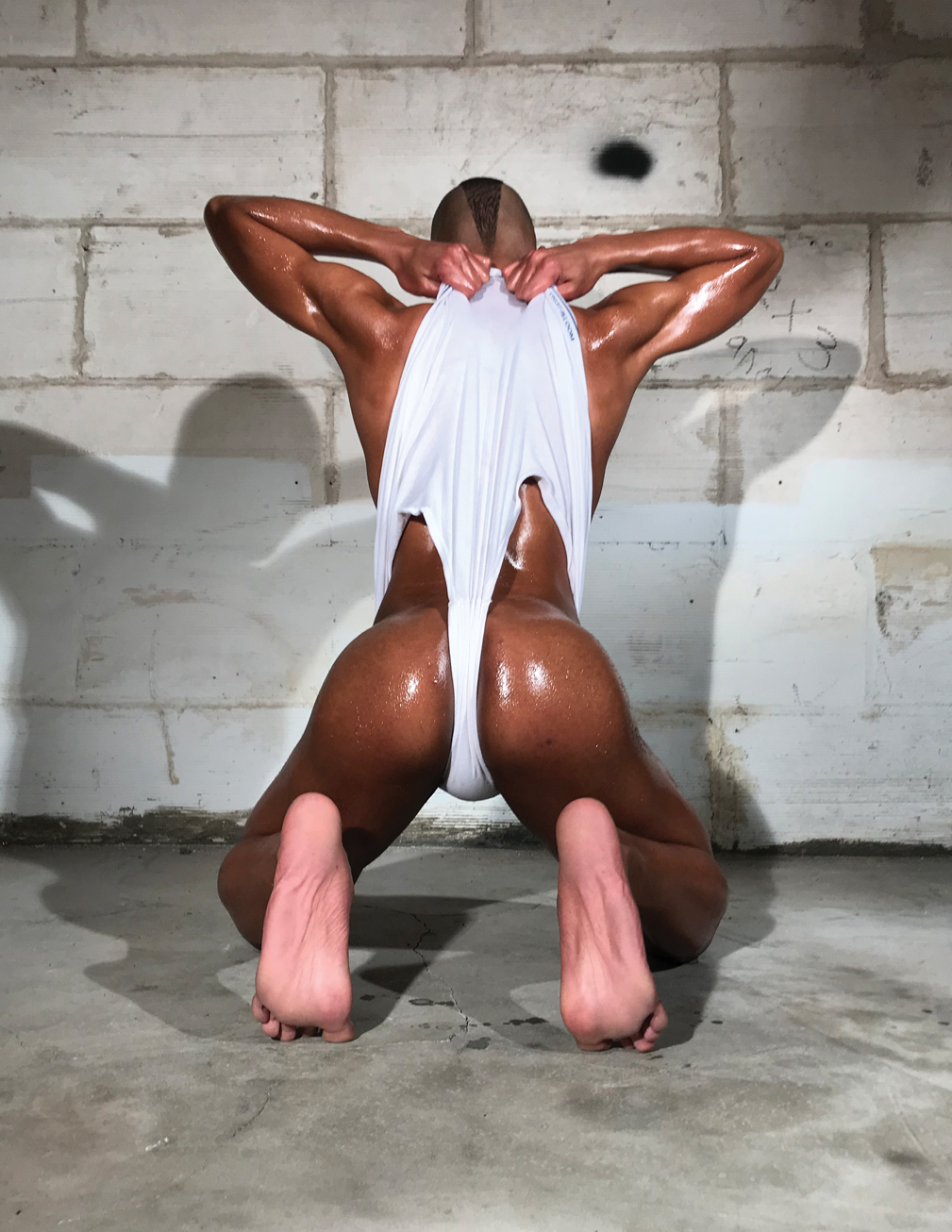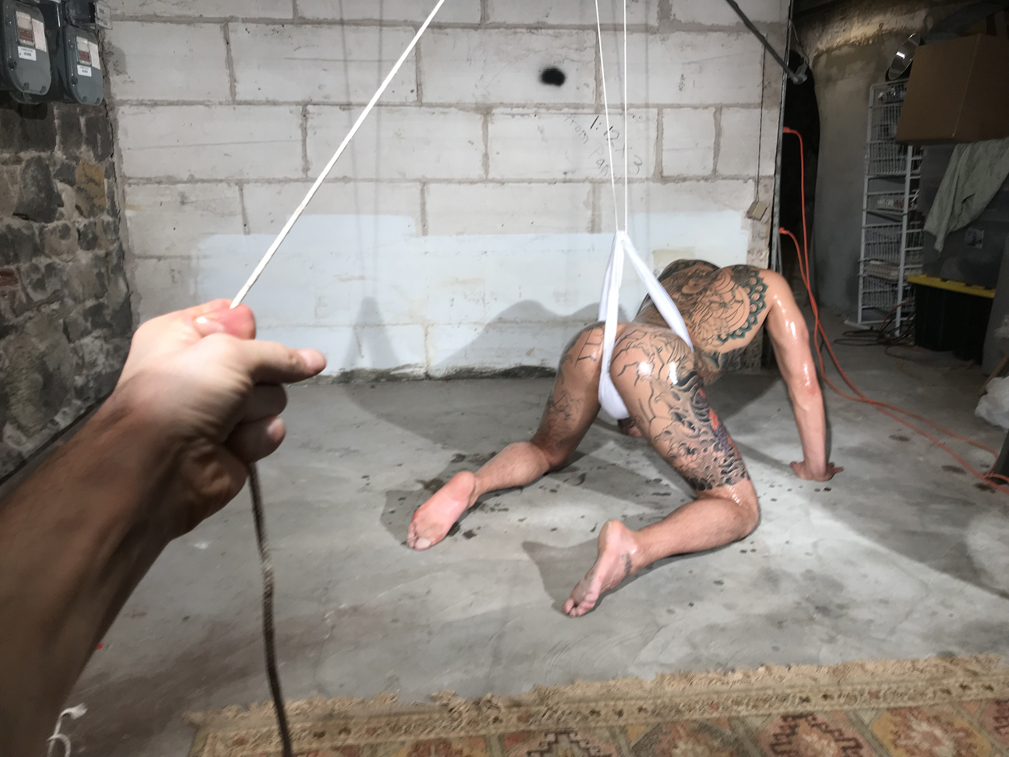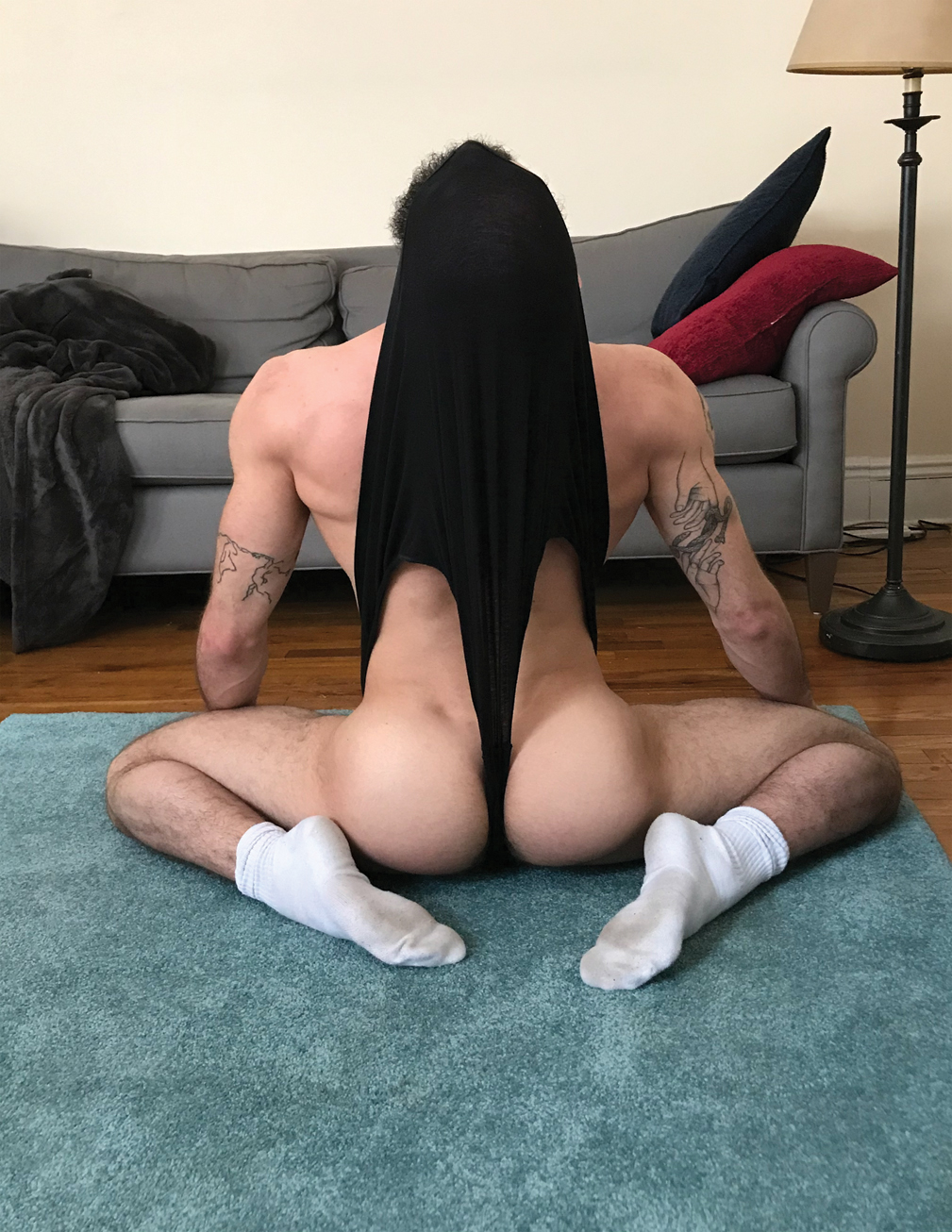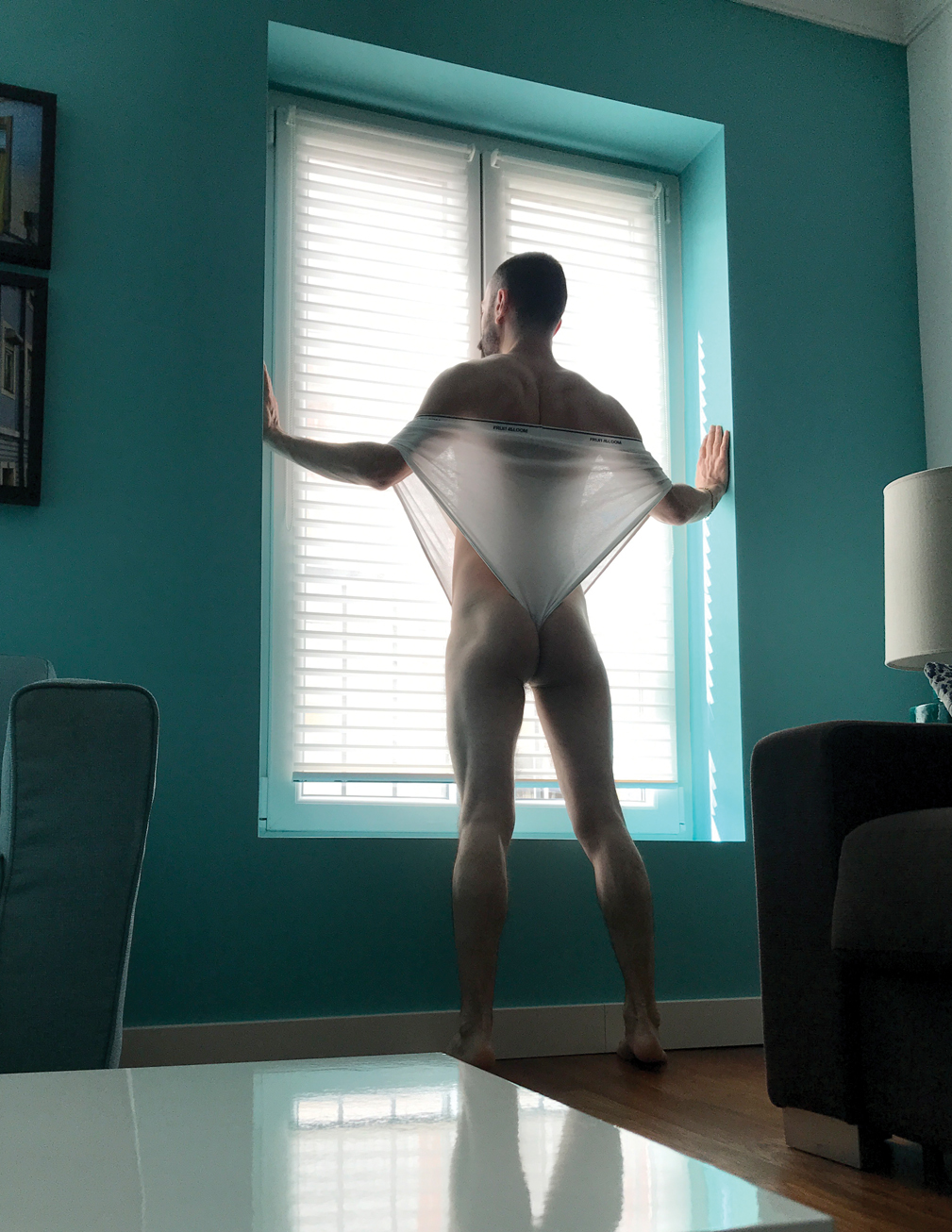 Benjamin Fredrickson, self-portrait. Lisbon, Portugal. February 2020.
This story was printed in GAYLETTER Issue 12, get a copy here.