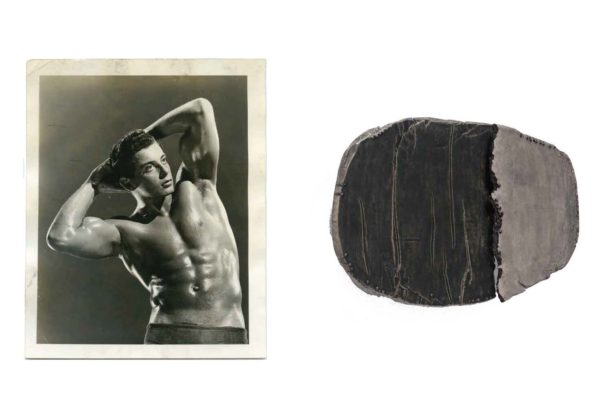 Images courtesy of The Tom of Finland Store
TOF STORE: TOMORROW'S MAN AND JACK PIERSON ART PRODUCTS
The result of being affiliated with the country's premiere LGBTQ arts outlet and also having a friend put my damn email on the Gucci PR blast, I get a mix of bullshit in my email. Sometimes, I get brilliant ones. We like to think it's the result of someone who is actually doing their job, and the Tom of Finland Store always knows the best of gay culture. Their most recent pitch didn't disappoint. Jack Pierson's photography has always blended the indelible tones of camp with unabashed complacency — photos by Pierson are traditional in a compositional sense and often highlight beautiful men, so you can see why he shot the cover for GAYLETTER Issue 1. (He also makes sculptures and mixed-media).
"Following the critically acclaimed online exhibition Bruce Labruce: Faggotry, Tom of Finland Store is thrilled to present JACK PIERSON: TOMORROW'S MAN, an online retrospective of the artist's ongoing series of publications Pierson has developed in collaboration with contemporary artists. TOMORROW'S MAN takes viewers on a dizzying visual journey encompassing the full spectrum of cultural references combining archive material with contributions from selected artists, illustrators and writers. The online platform provides a mesmerizing web-adapted overview of the publications to date, an insight to Pierson's intimate photography and the community of artists he surrounds himself with."
It launched on Friday, March 2nd, see a preview below.
Then, go ahead and browse the works…