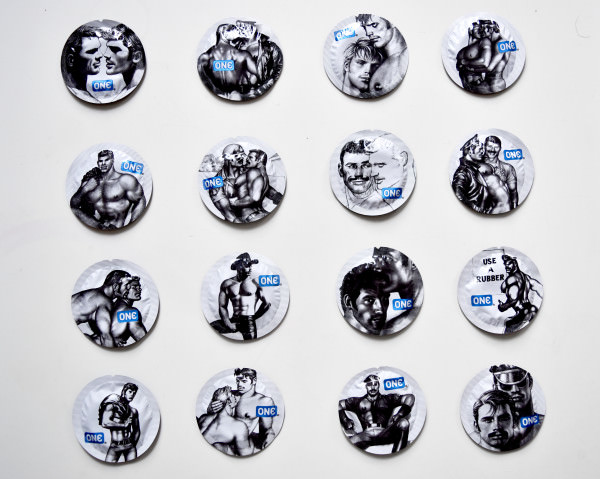 PHOTOGRAPHY BY ORLANDO ISRAEL
Tom of Finland & ONE Condoms
A special edition line of One of a kind rubbers
Listen up friends, if you love Tom of Finland as much as we do and want to take your sex life to the next level, you need this rubber. "These special edition Tom of Finland condoms are the result of a unique collaboration with Tom of Finland Foundation" and the ONE brand. "The ONE brand is all about promoting sexual health through artistry and self-expression," and they have taken 24 different Tom of Finland works to be featured for a special edition line of condoms. In true Finland fashion, these condoms feature only the beefiest guys in their most tender moments. Yes, getting groped is absolutely tender and if you were thinking you were the only one who felt this way you were wrong. Who doesn't love a good "peter squeeze?" Yasss!

I can't provide you with much of a field report just yet,  but I will say the packaging is pretty cunt. Something about circular packaging gets the dick going as opposed to those square cases your ex-boyfriend's generic rubber came in. (Lifestyles? What is that?!) It's something about sex and circumference. Are you catching what I'm throwing? Good.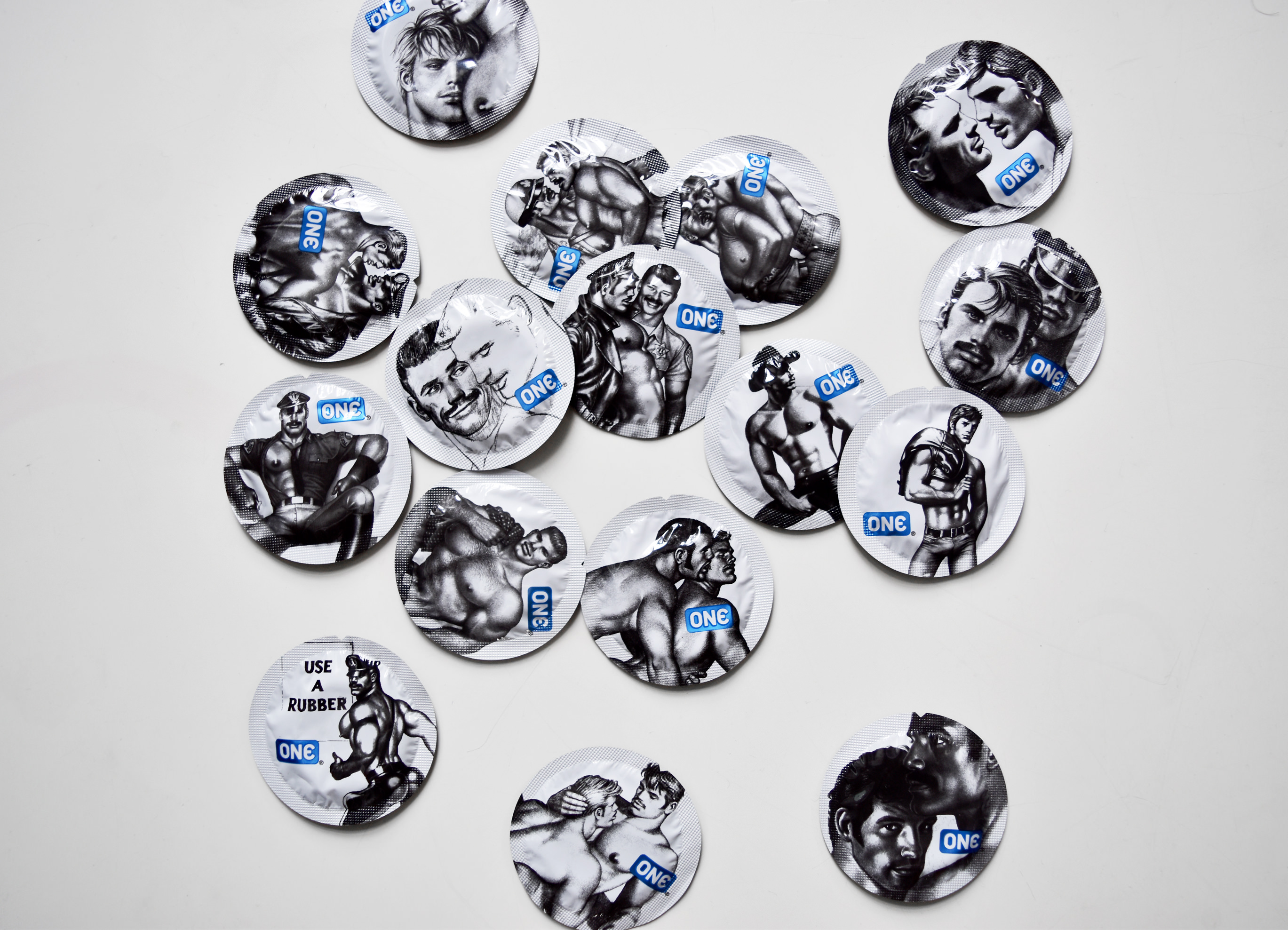 "During the 1980s, at the height of the AIDS crisis, Tom of Finland (Touko Laaksonen) began including condoms in his drawings to help curb the epidemic.The ONE brand shares the Foundation's commitment to promoting healthier attitudes about sexuality, said [his partner Durk] Dehner, Tom of Finland was dubbed 'the Michelangelo of safe sex,' promoting sexual health, particularly among gay men."

As we exist amidst the complete but gradual eradication of HIV and the on-going PrEP debate, I think these are a fun way to litter your room while still being safe. I mean, what's sexier than saying yes while simultaneously whipping out a condom that could also double as a piece of wall art? Seriously, open it carefully and you can save it or stick the package on your wall. Pair it with a clear thumbtack and bam, you have a conversation piece. Everyone at GAYLETTER is now fucking with TOF!