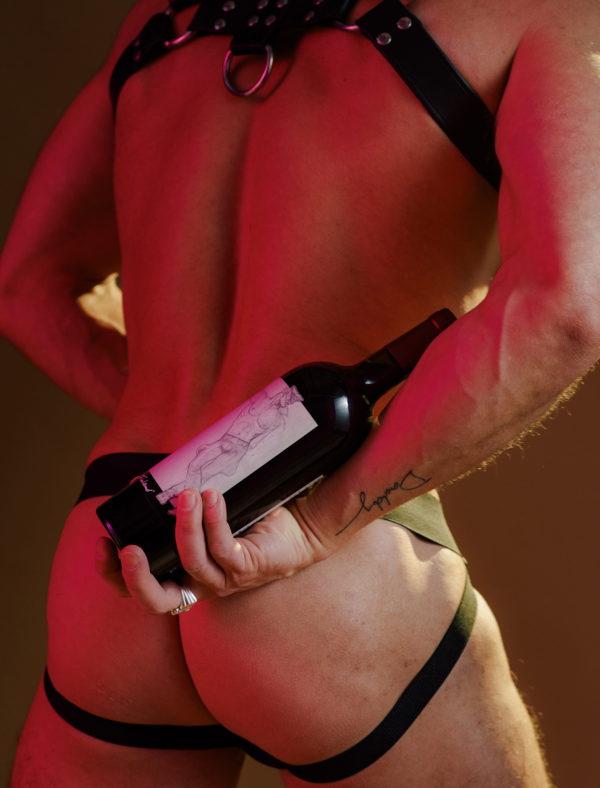 Terry Miller photographed by Ulysses Ortega
Tom of Finland's OUTstanding Red
The Tom of Finland Foundation was created in the mid 1980s by its namesake artist Tom of Finland — aka Touko Laaksonen (1920-91) — and his friend Durk Dehner, who we interviewed for GAYLETTER Issue 6. Their goal in founding the foundation was to promote universal human rights and sexual expression. Today, the foundation still accomplishes that, with Tom of Finland now an international brand in and of itself.
It should come as no surprise that at GAYLETTER, we appreciate a drink now and then. Red wine has been the fashionable beverage of choice while we've been wrapping up Issue 8. (We have been calling wine at the office —  'a working wine'). So when Tom of Finland sent us a bottle of their "OUTstanding Red," we gagged twice. First, we gagged for the fact that she exists. Then we gagged for the flavor and quality of the wine herself.
An artful 2015 California blend of Zinfandel, Merlot, Cabernet Sauvignon, and Petite Sirah, this wine is delicious. She's smooth and finds just the right balance between sweet and dry. I'm definitely more of a white wine queen, but I was genuinely into this red. She's also cellared and bottled by Tom of Finland and a portion of the wine's proceeds go back to benefit the Tom of Finland Foundation and its mission.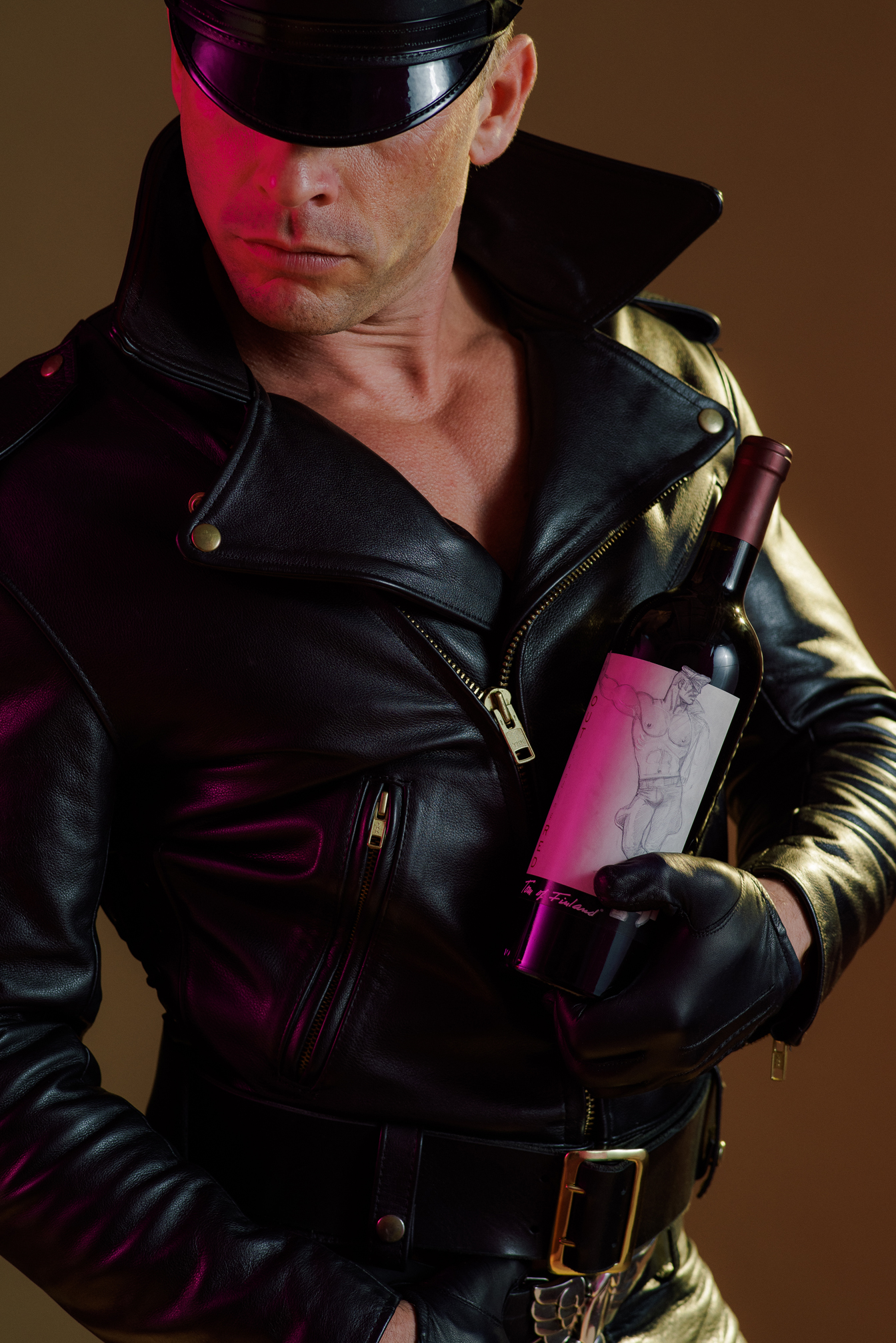 You can buy a bottle of this gorgeous red here.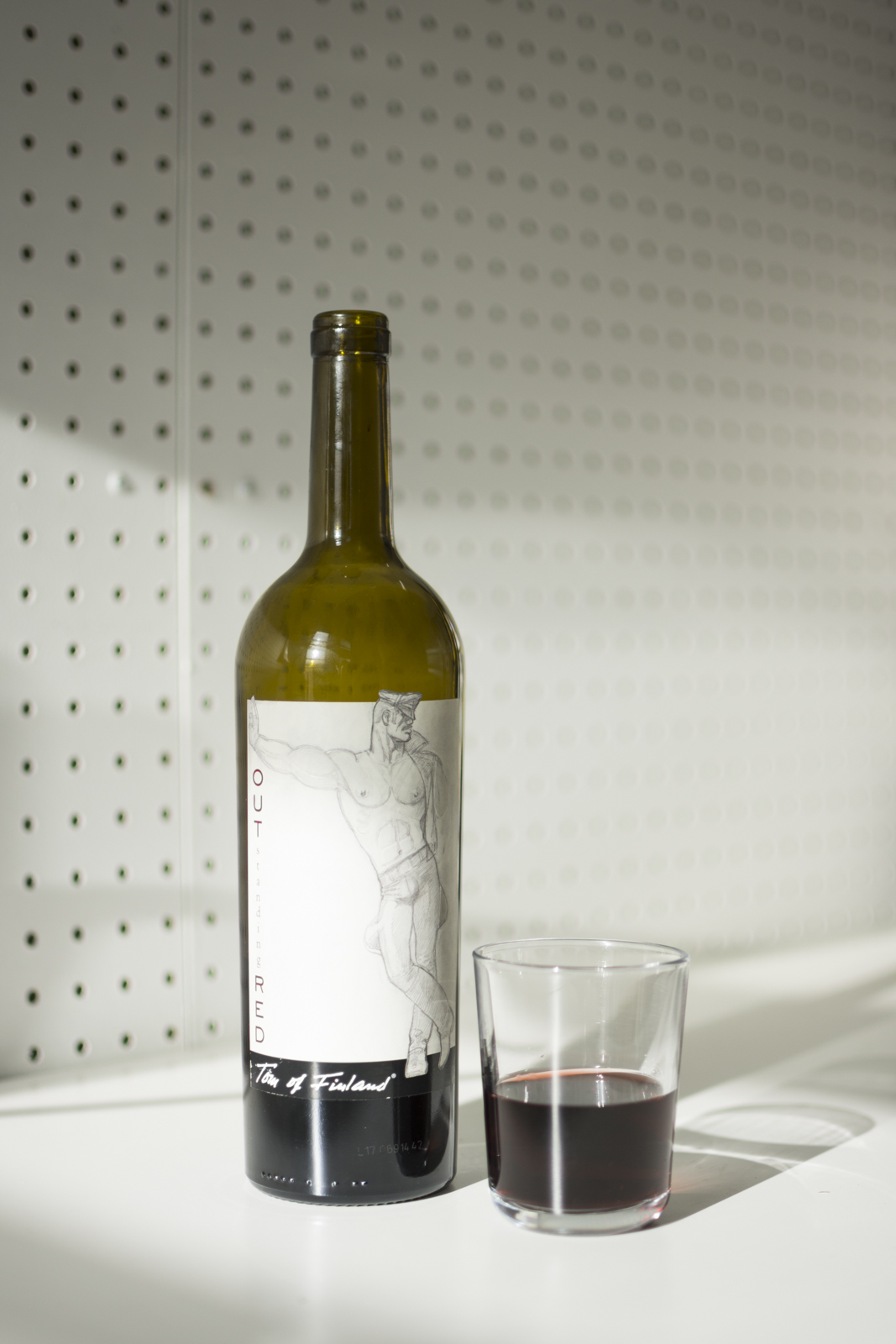 Enjoying a bottle of TOF red at our office… Photographed by Connor Atkins.