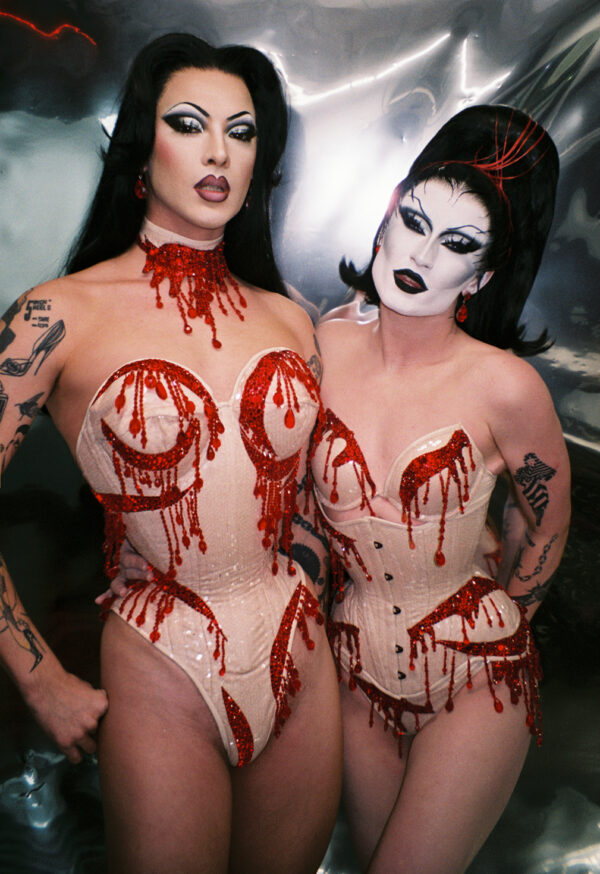 PHOTOGRAPHY BY TYLER MATTHEW OYER
Violet + Gottmik's Halloween
When you're seeing two of the most iconic performers in contemporary drag, what's more exciting than being in the front row? For me, it's getting to be backstage with my camera. That's where the show behind the show takes place.
After many years of taking portraits of queer performers, icons, nightlife personalities and artist colleagues, I had never photographed Violet Chachki or Gottmik until their Halloween show in West Hollywood. The vibe backstage was ideal for capturing a different side of these fierce fashion queens — away from the public I was able to capture a tender, more nuanced side of the queens — without sacrificing the impressive level of drag and performance. And with these two, there's always plenty of wit, tea, banter and reading.
For many queers, Halloween is our favorite holiday, it's when we get to dress up and live out some fantasy that doesn't fit into the everyday. For Violet and Gottmik, it's Halloween all year long, something I take pleasure in watching on stage, backstage, on screen, and through the camera lens.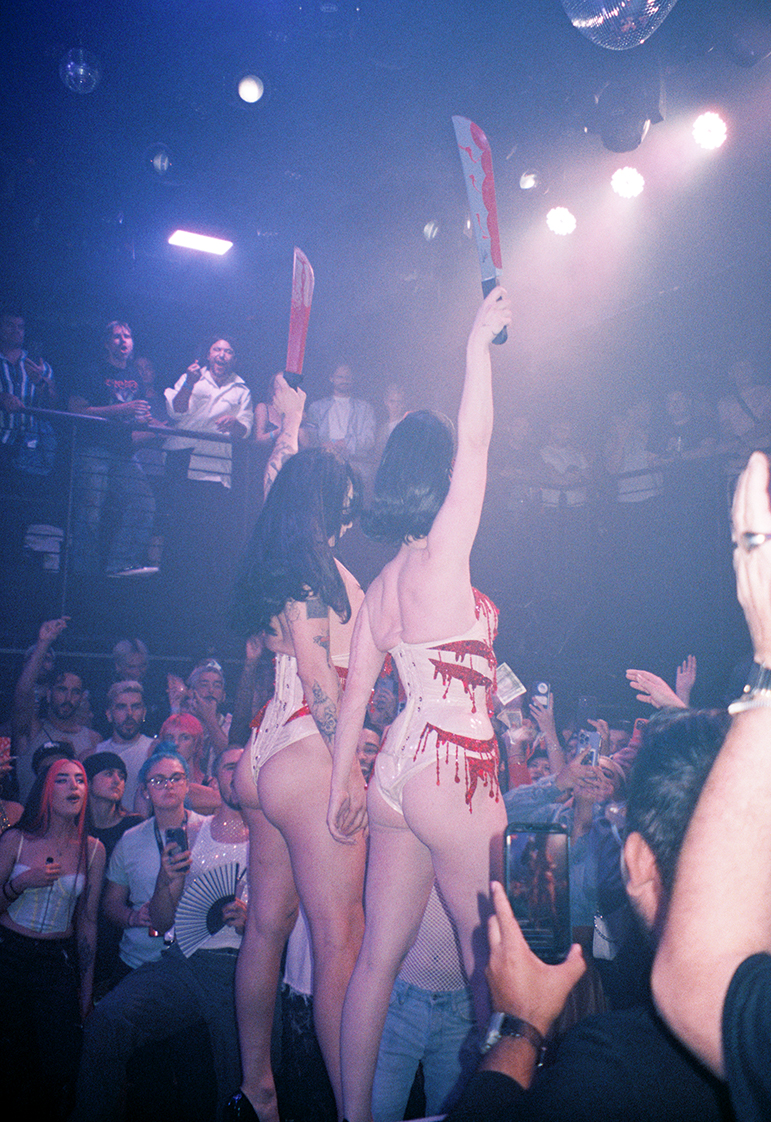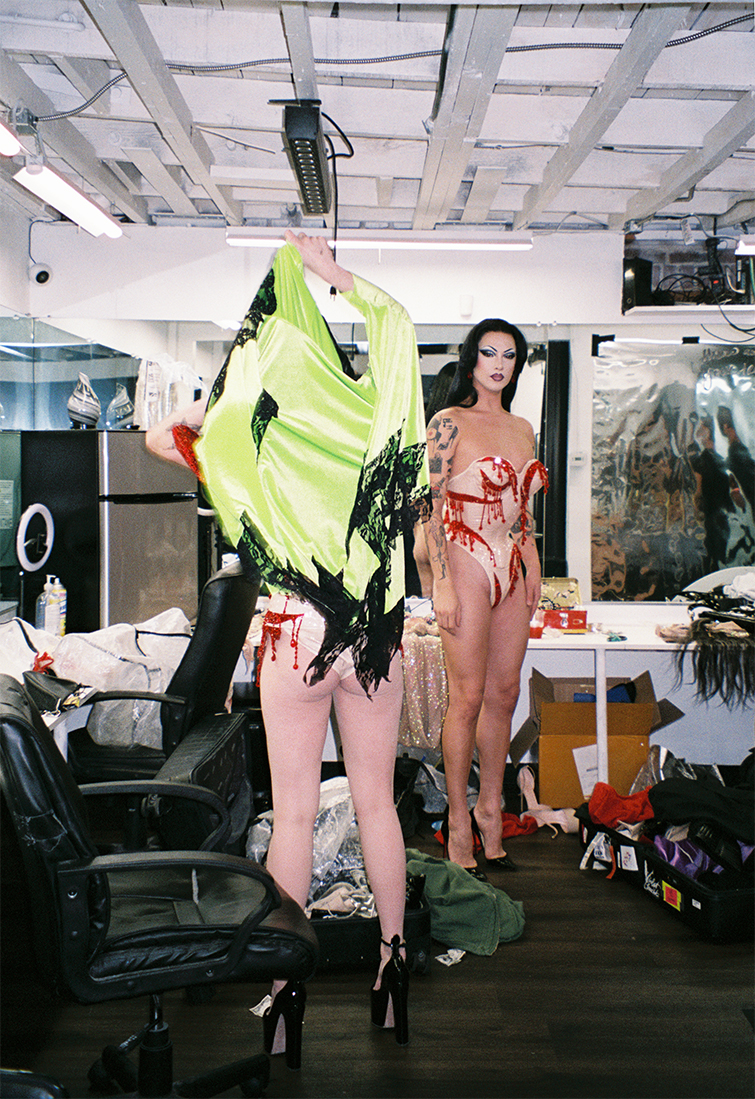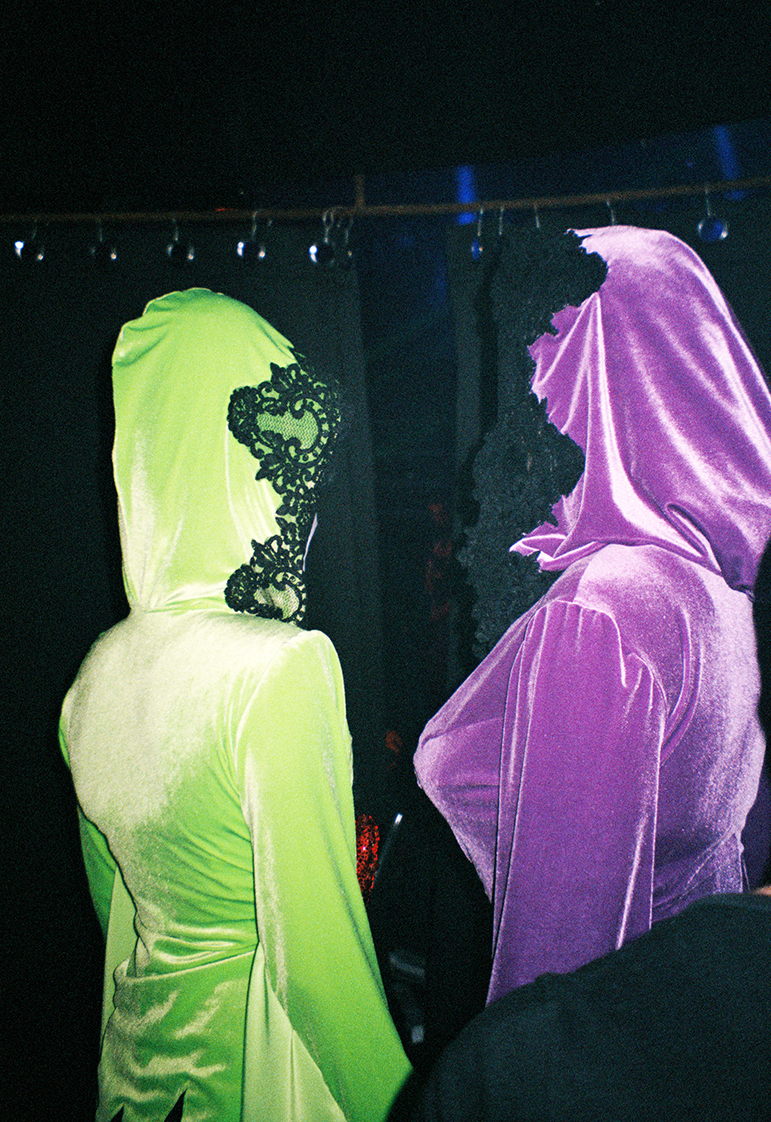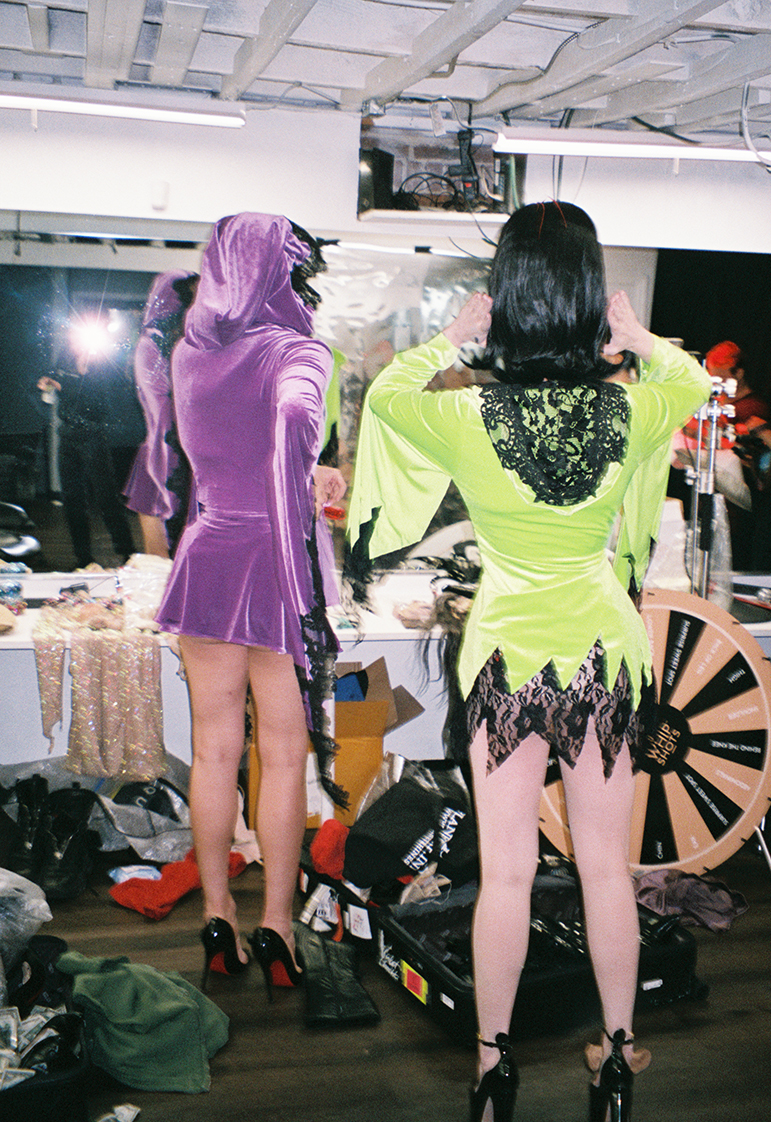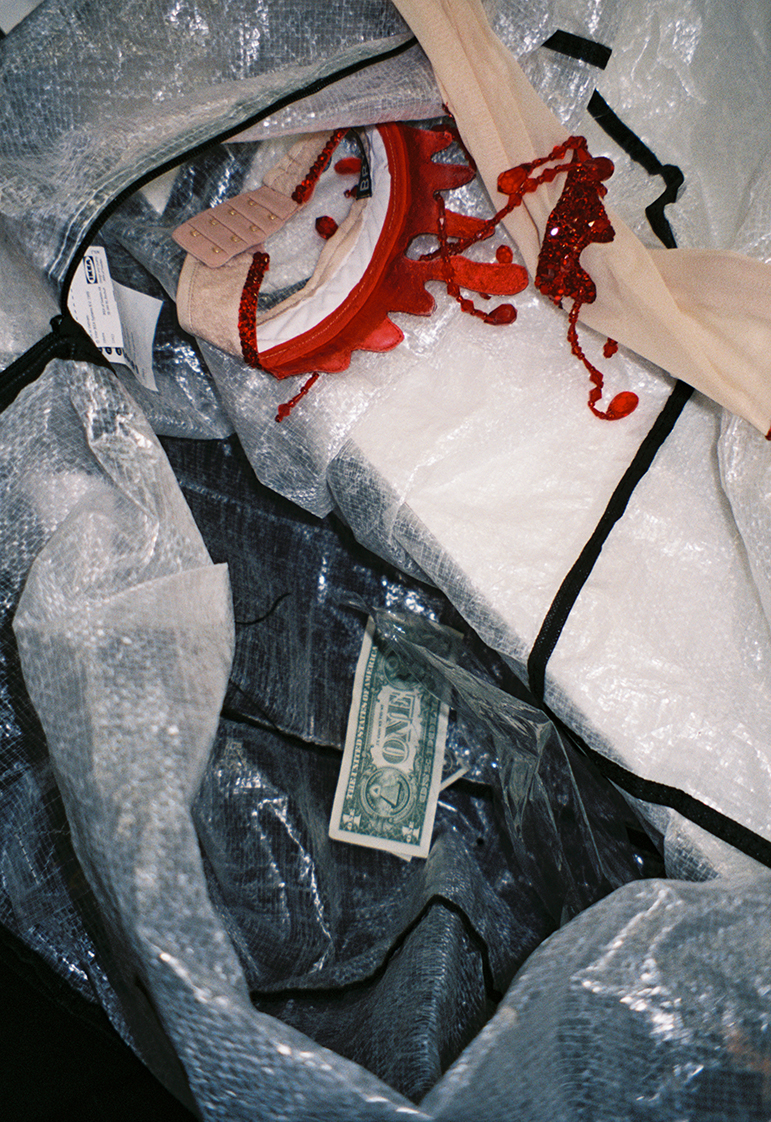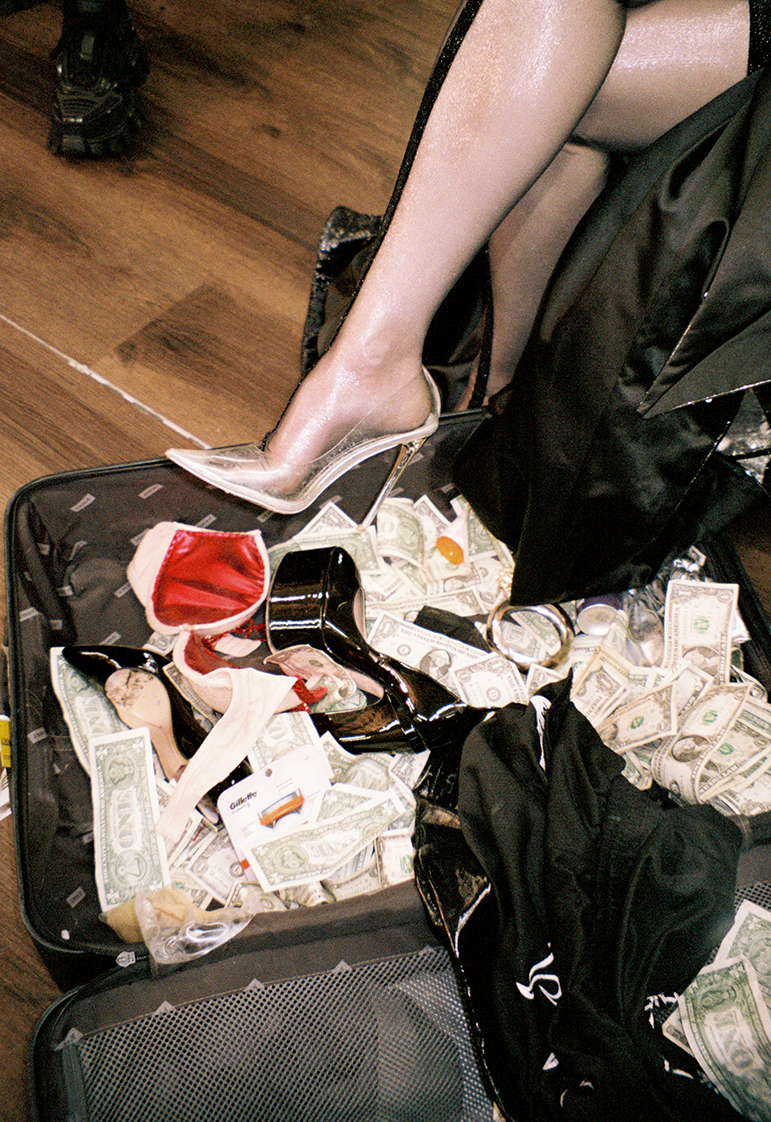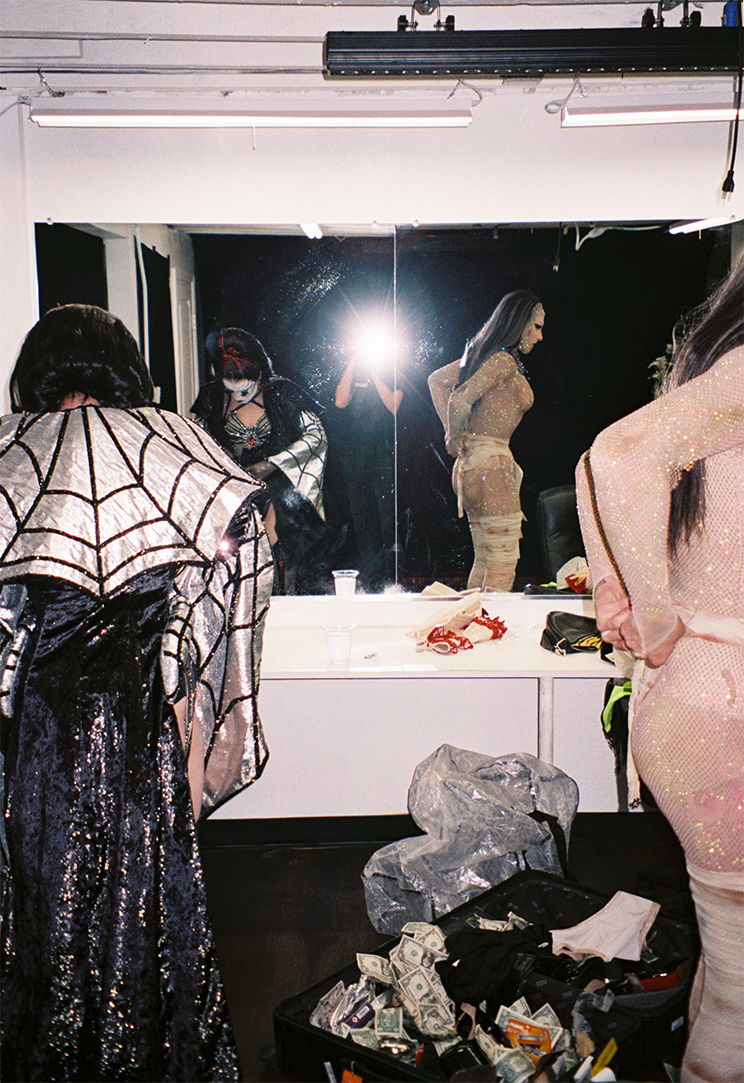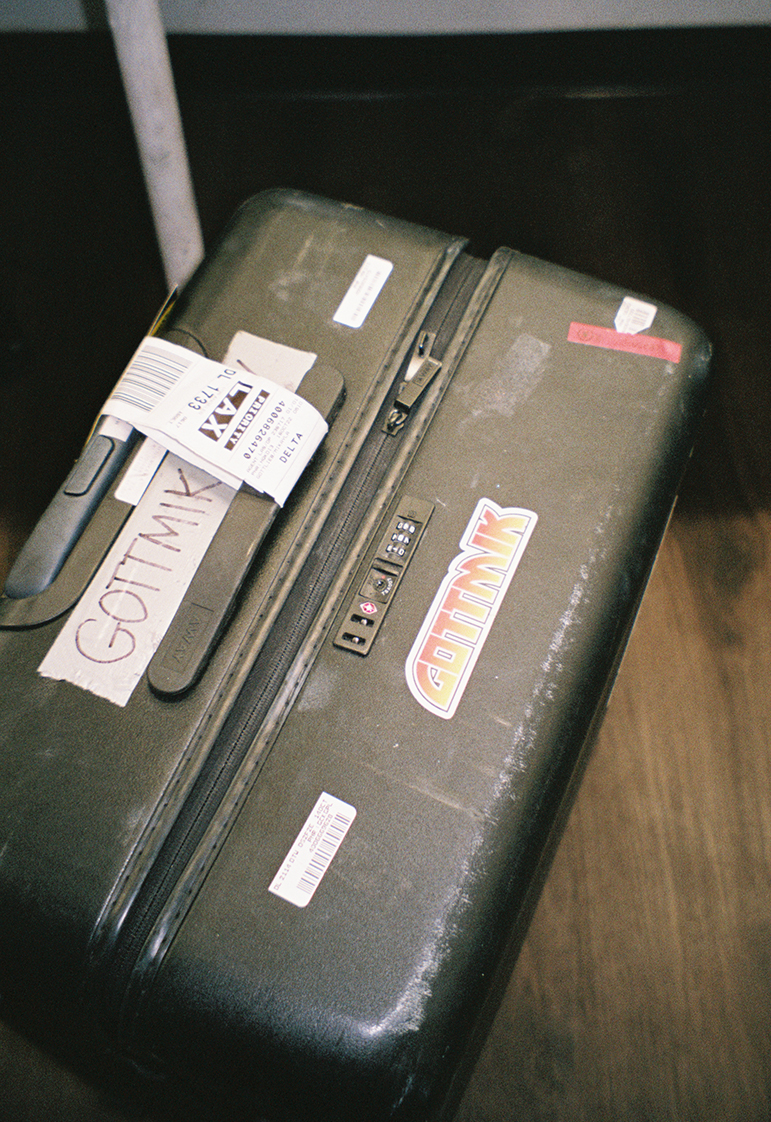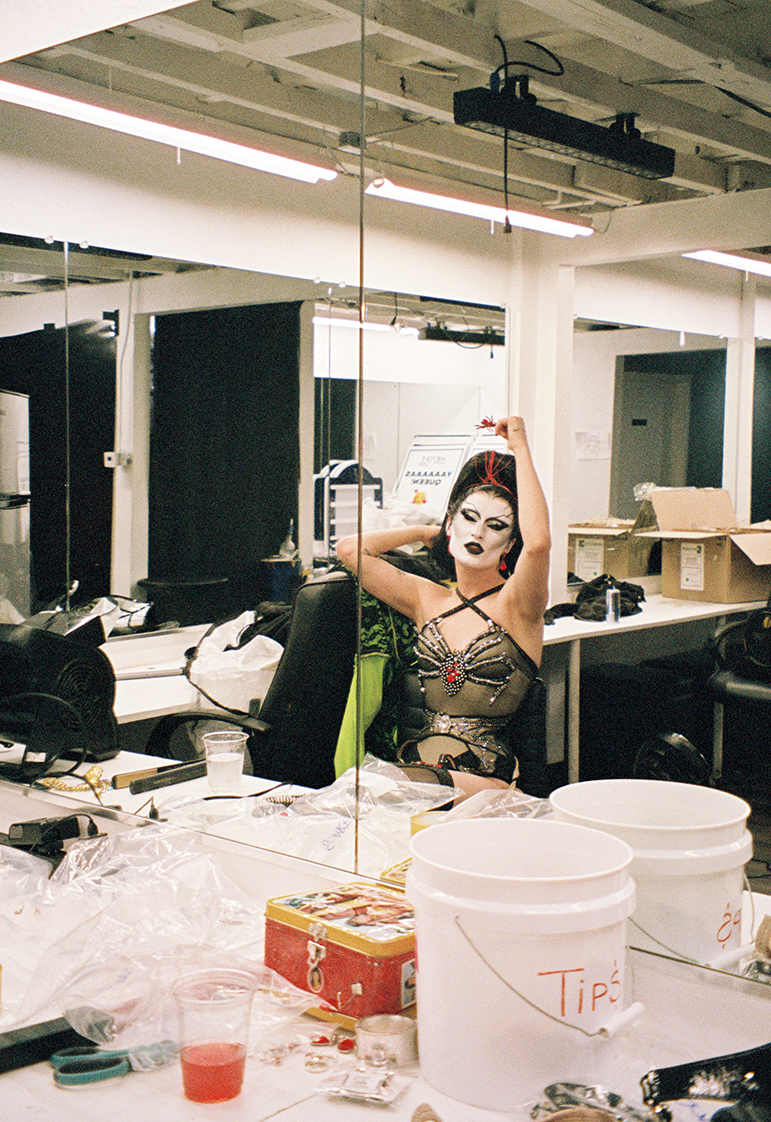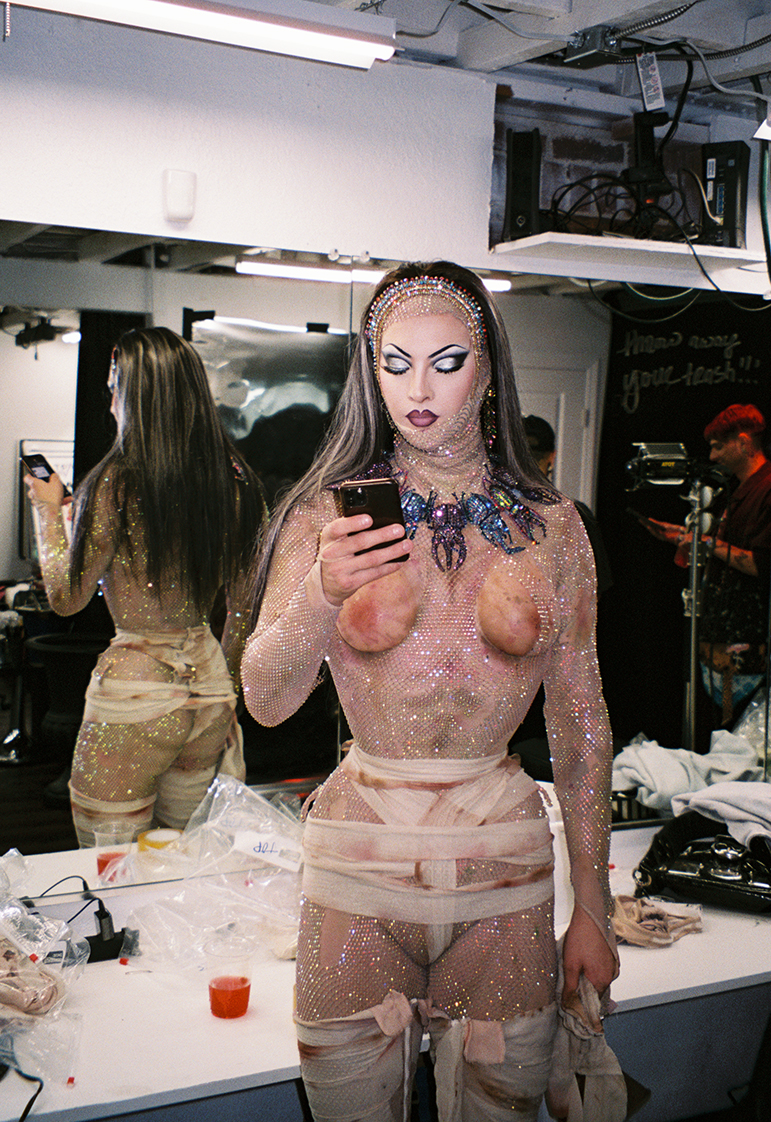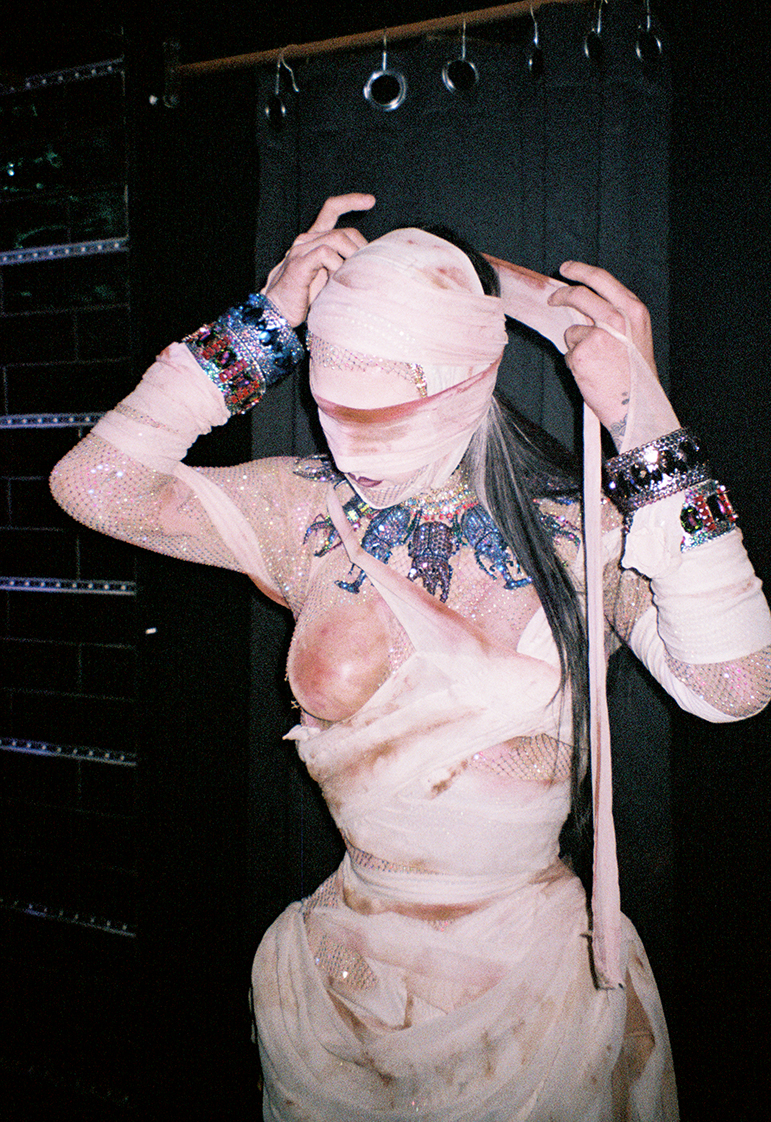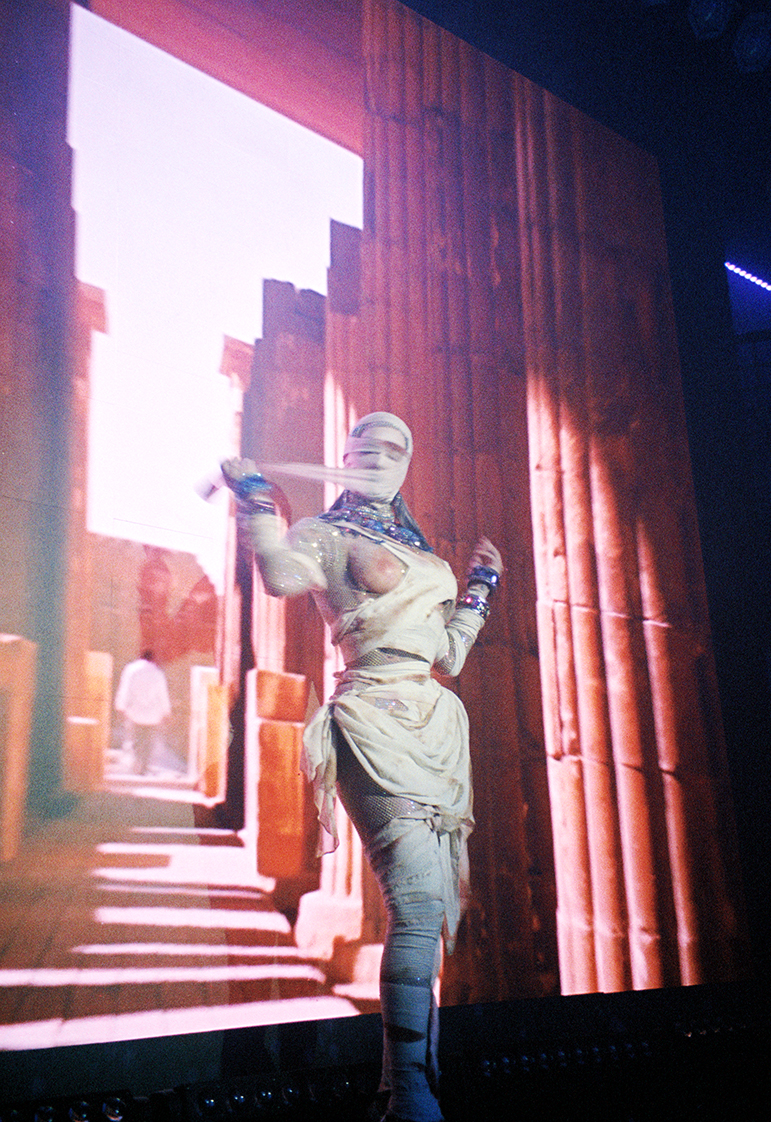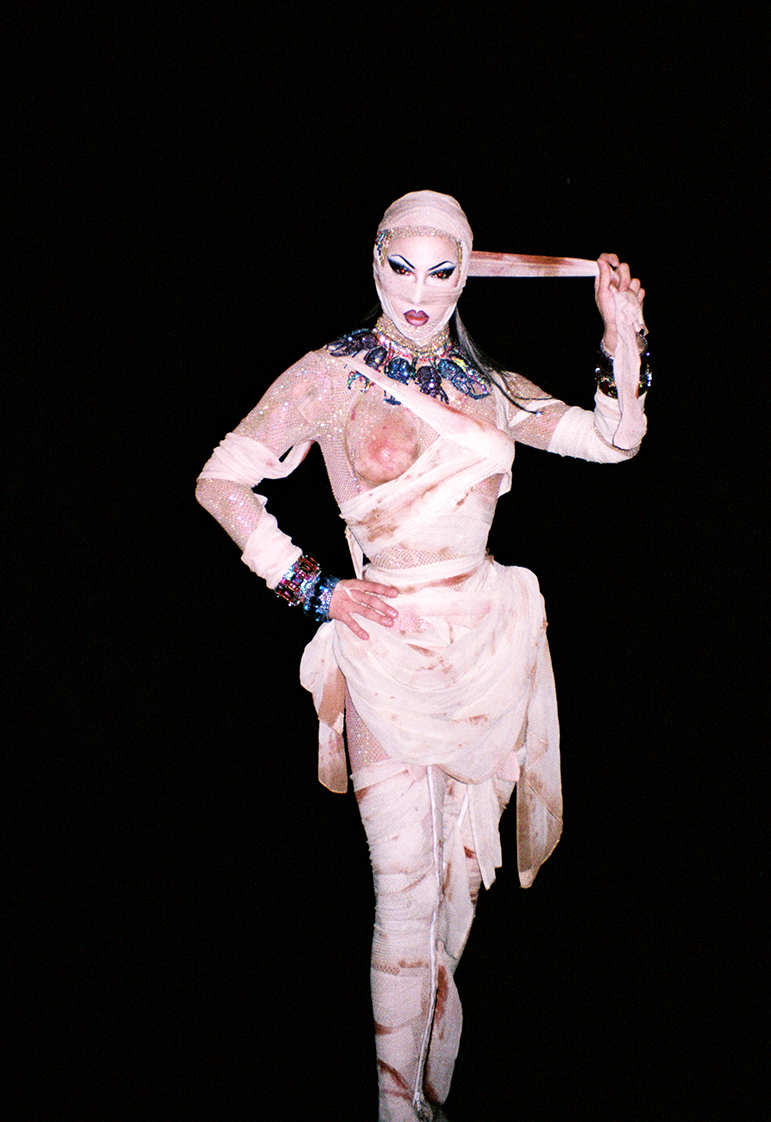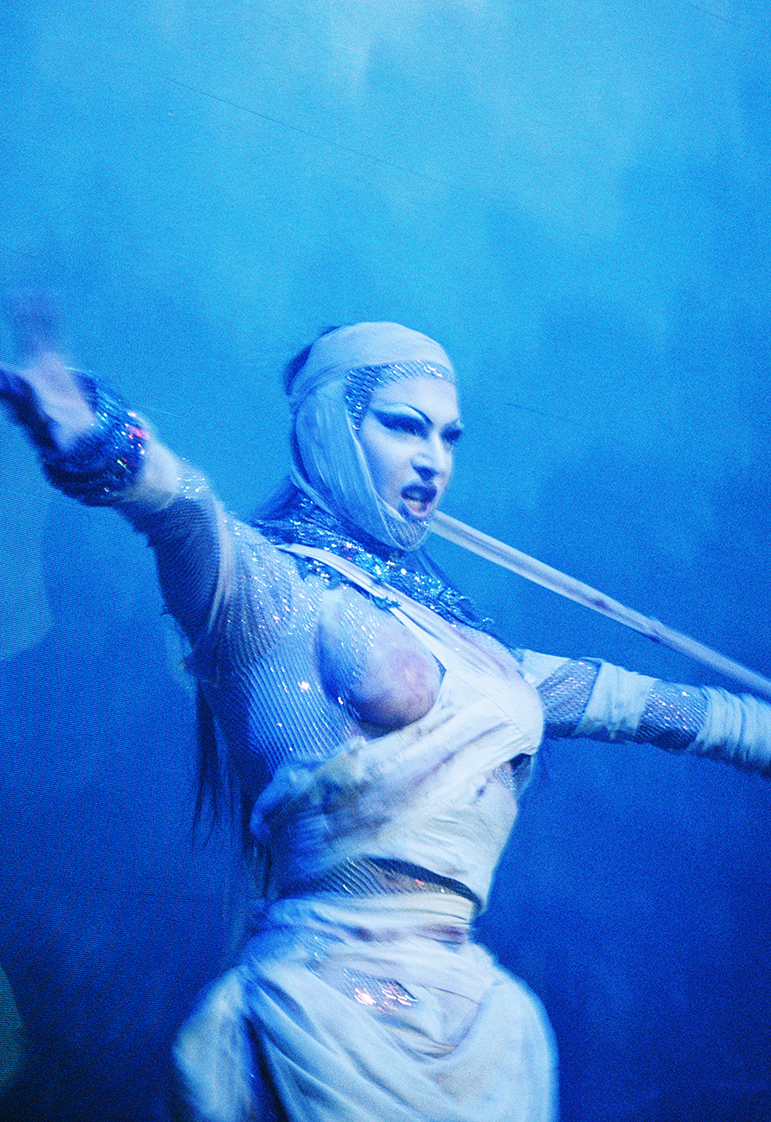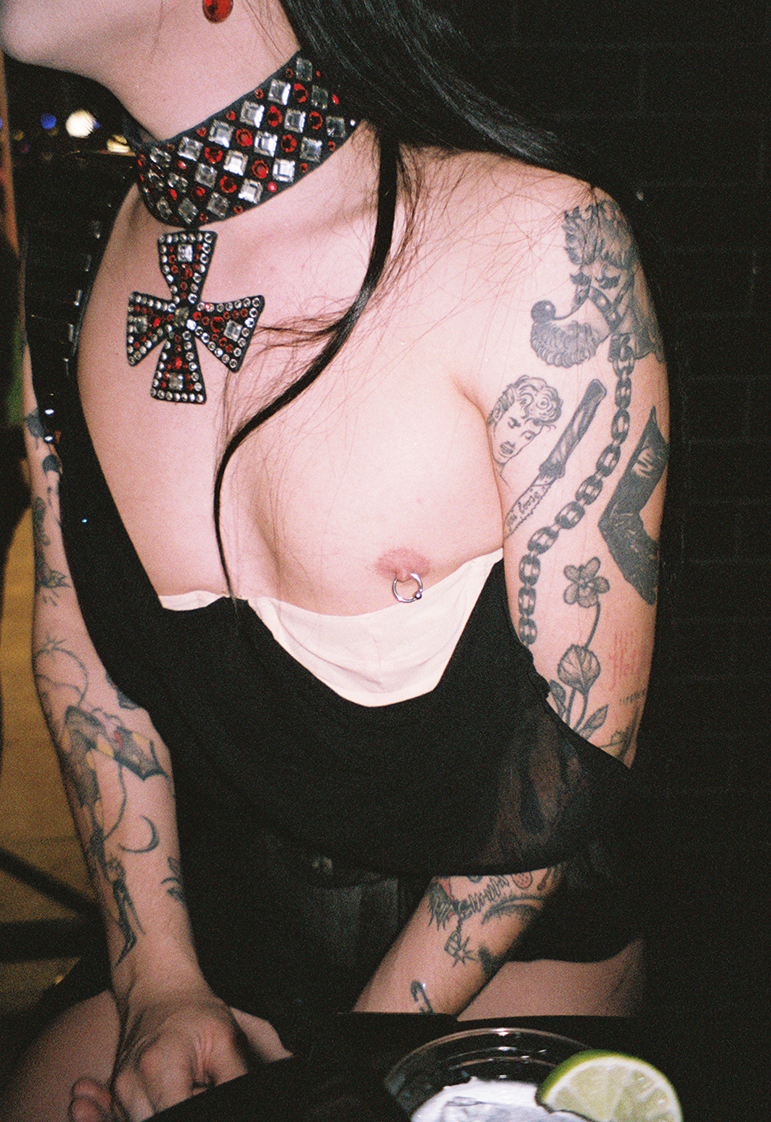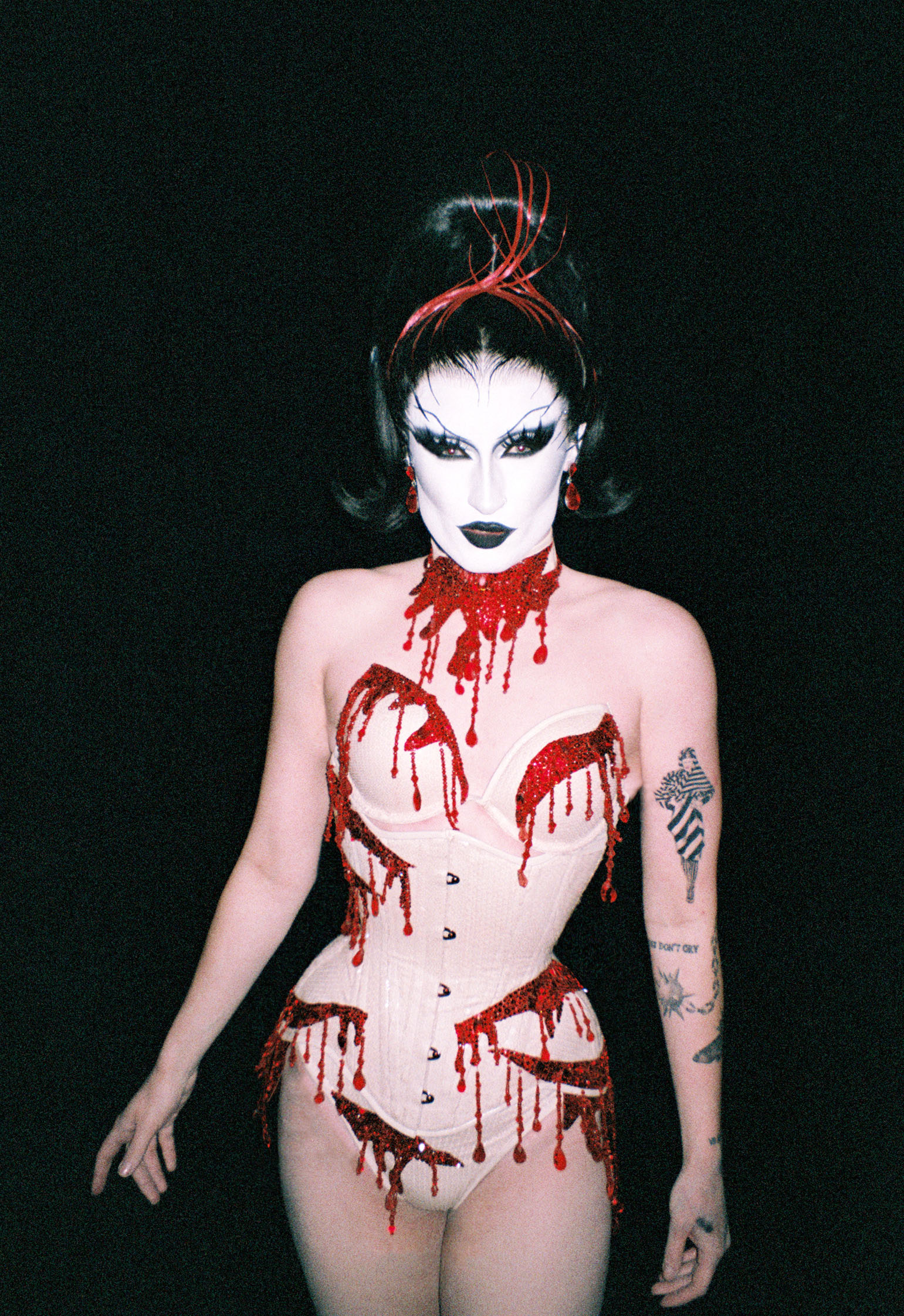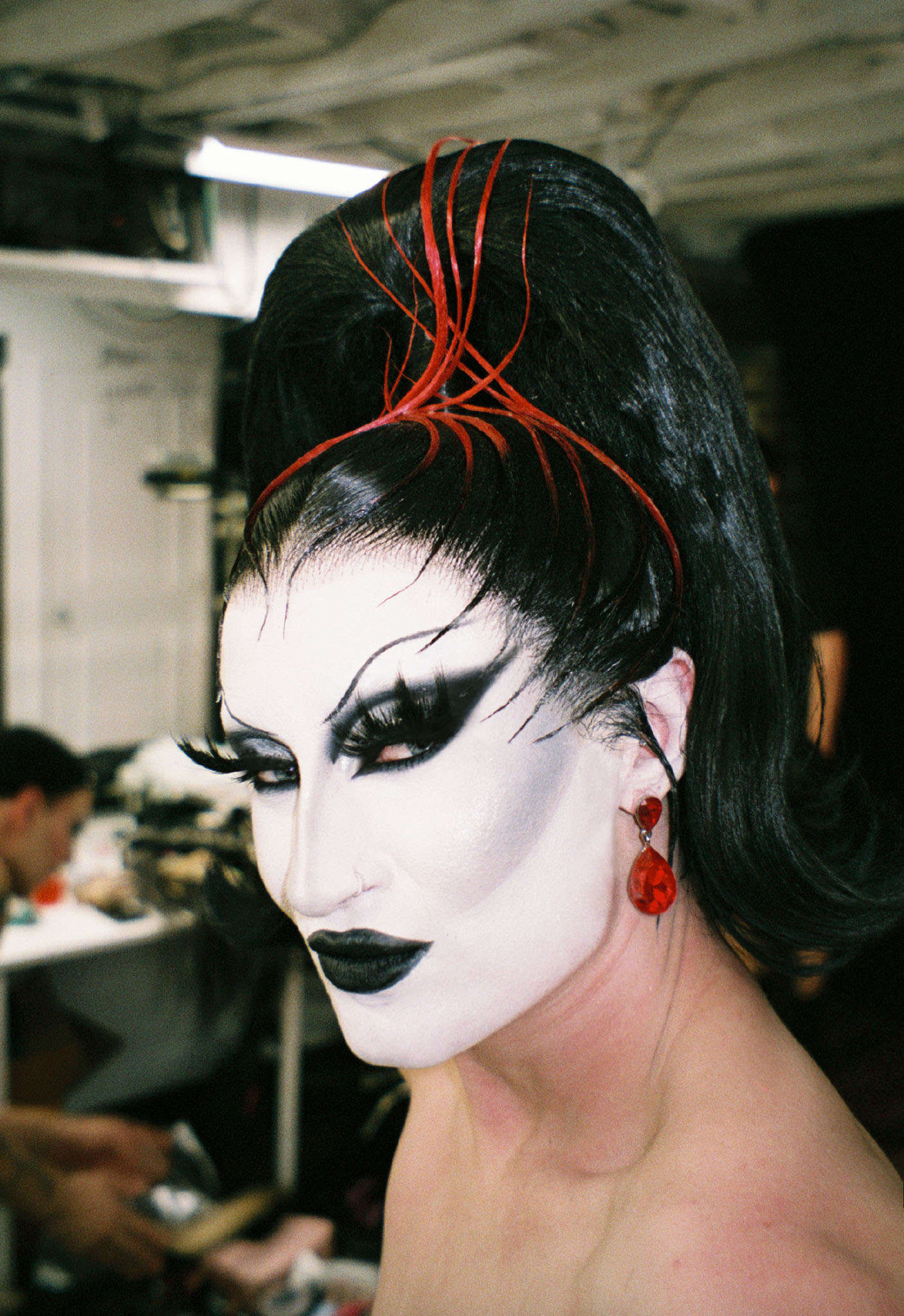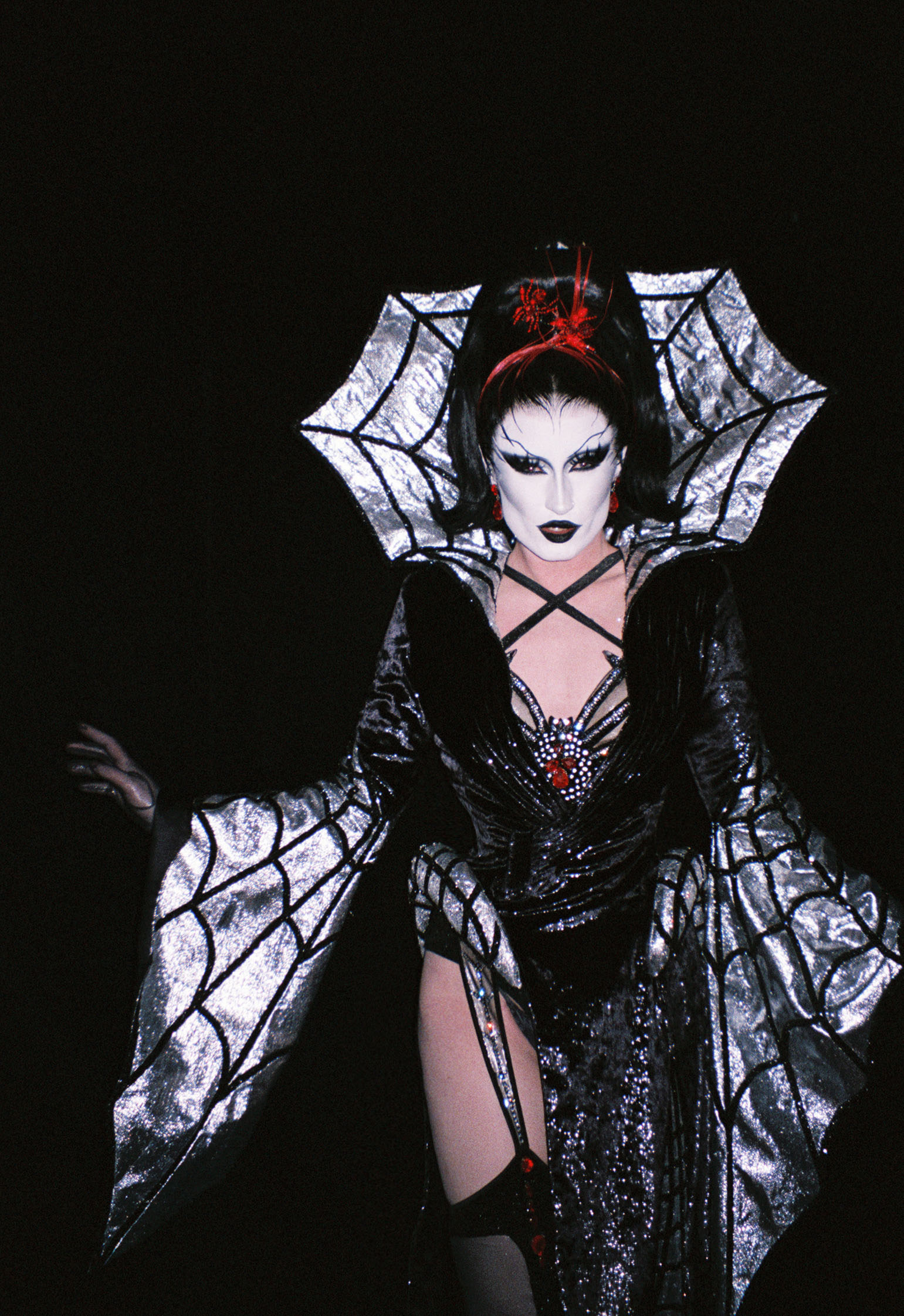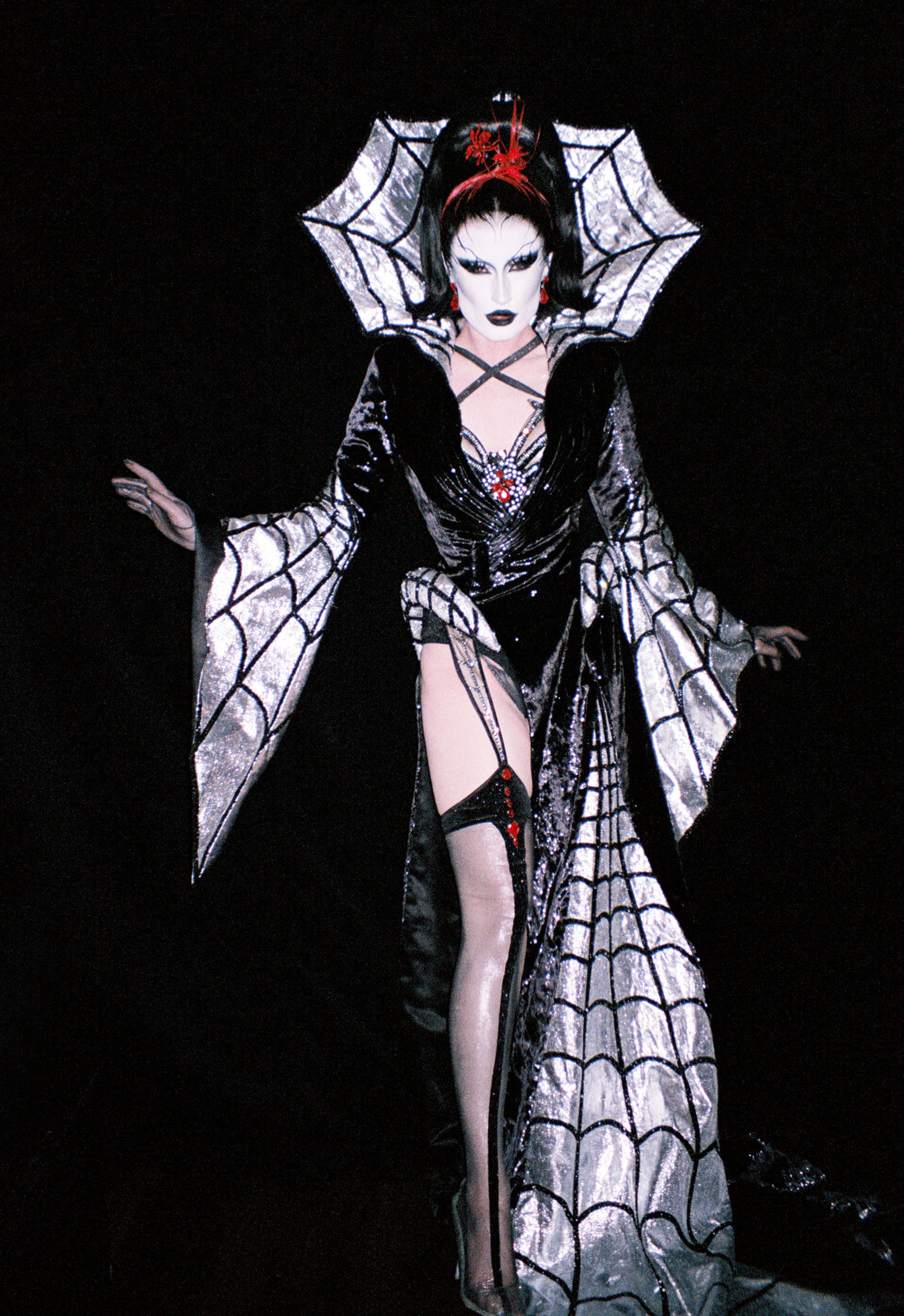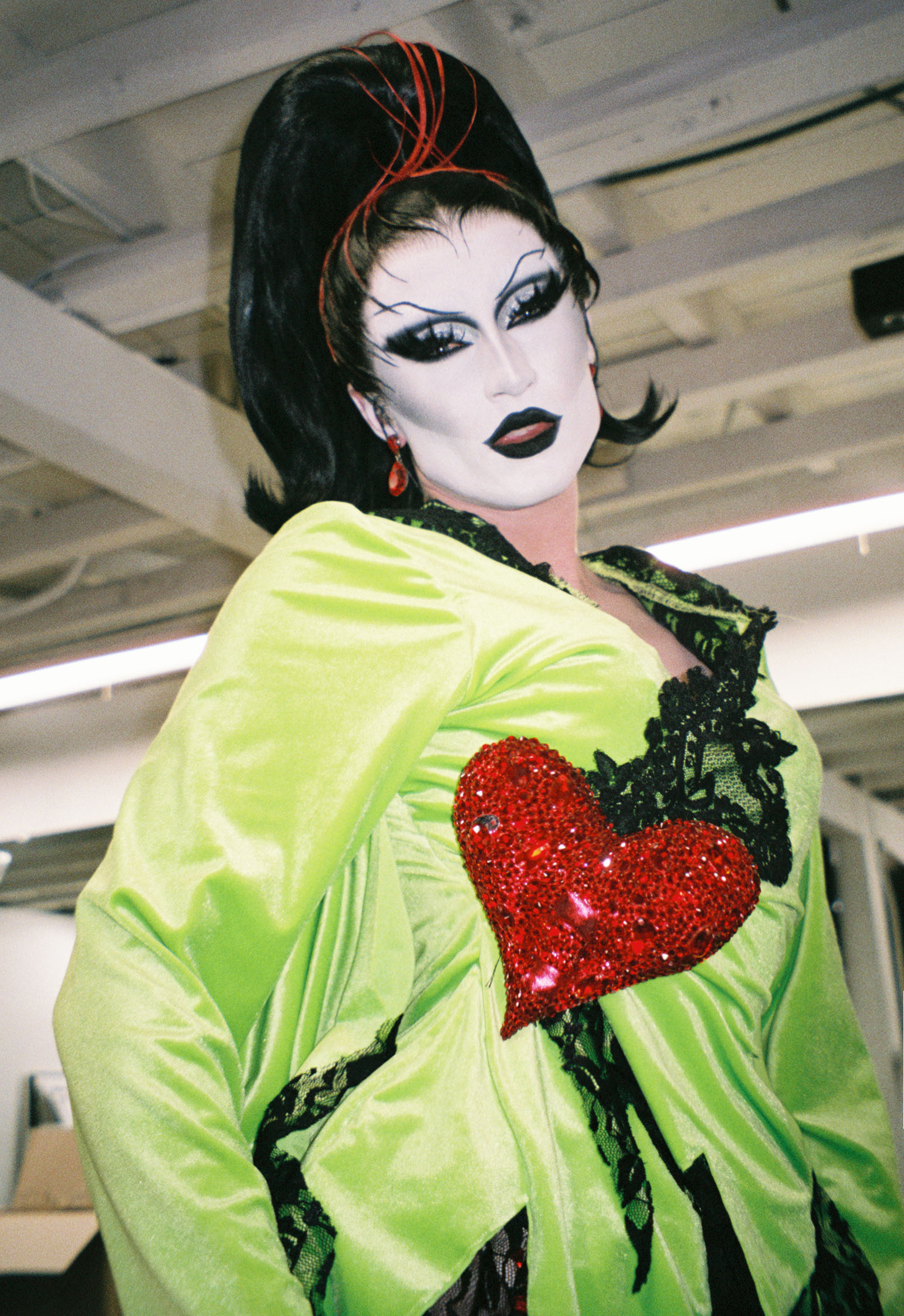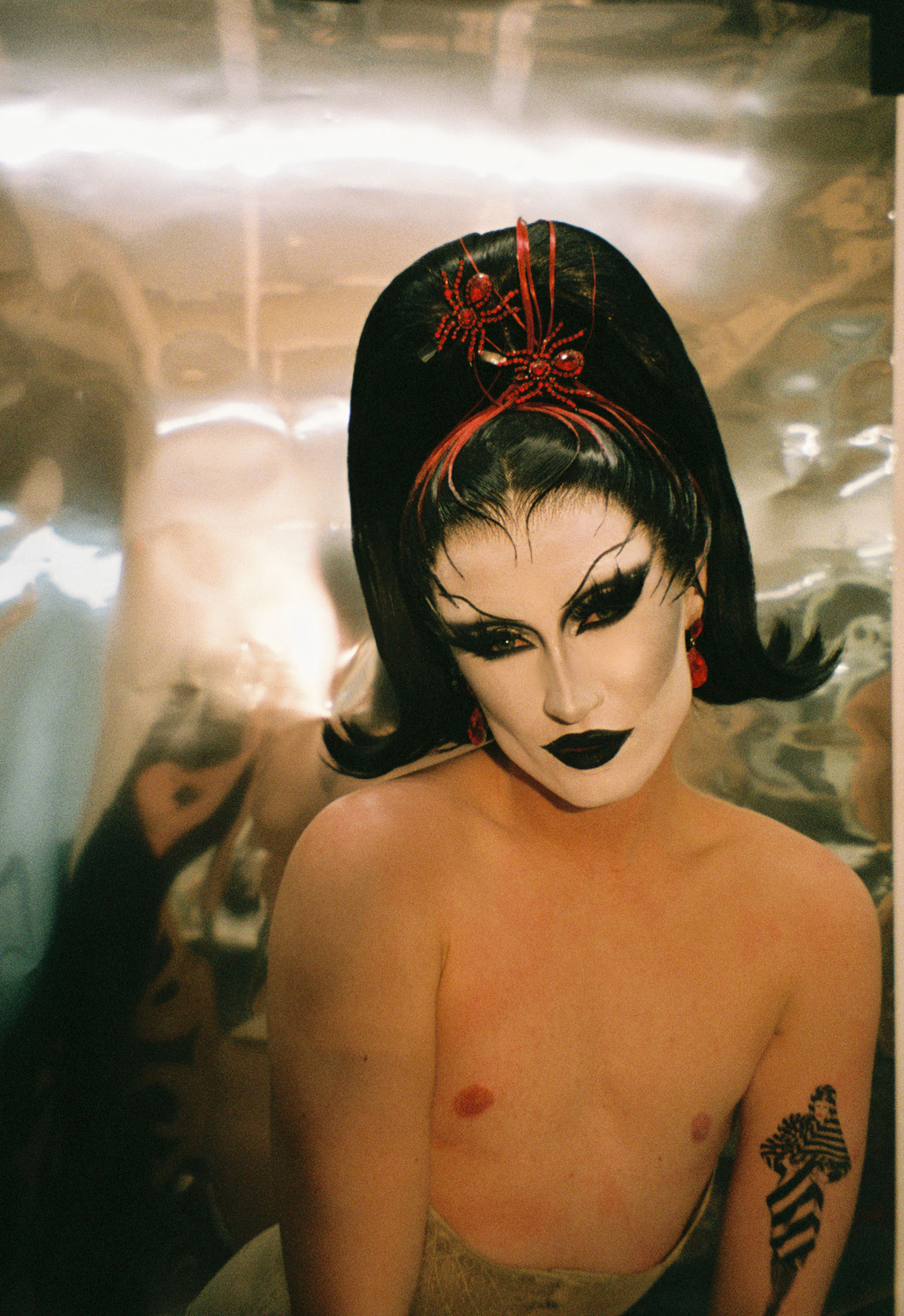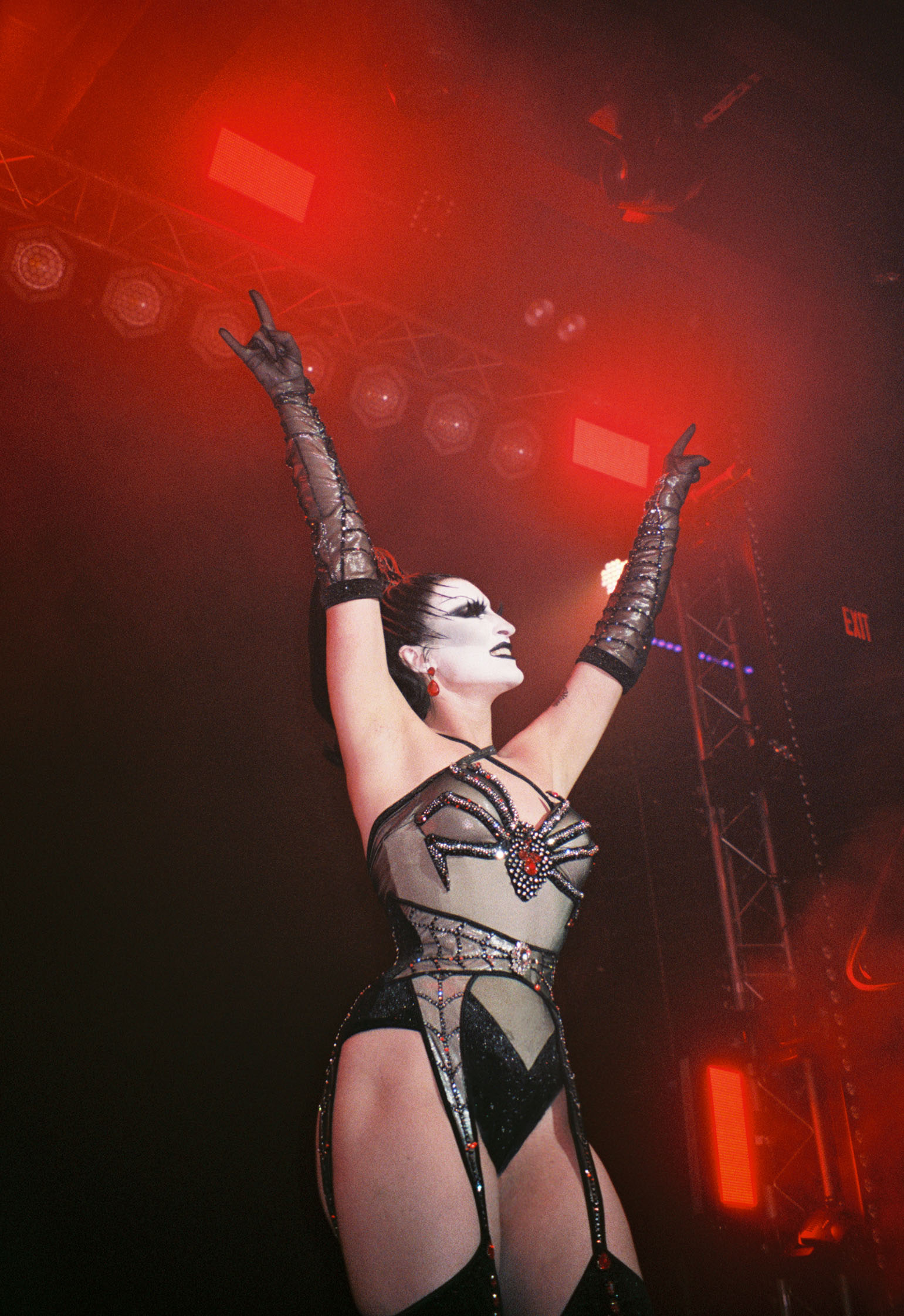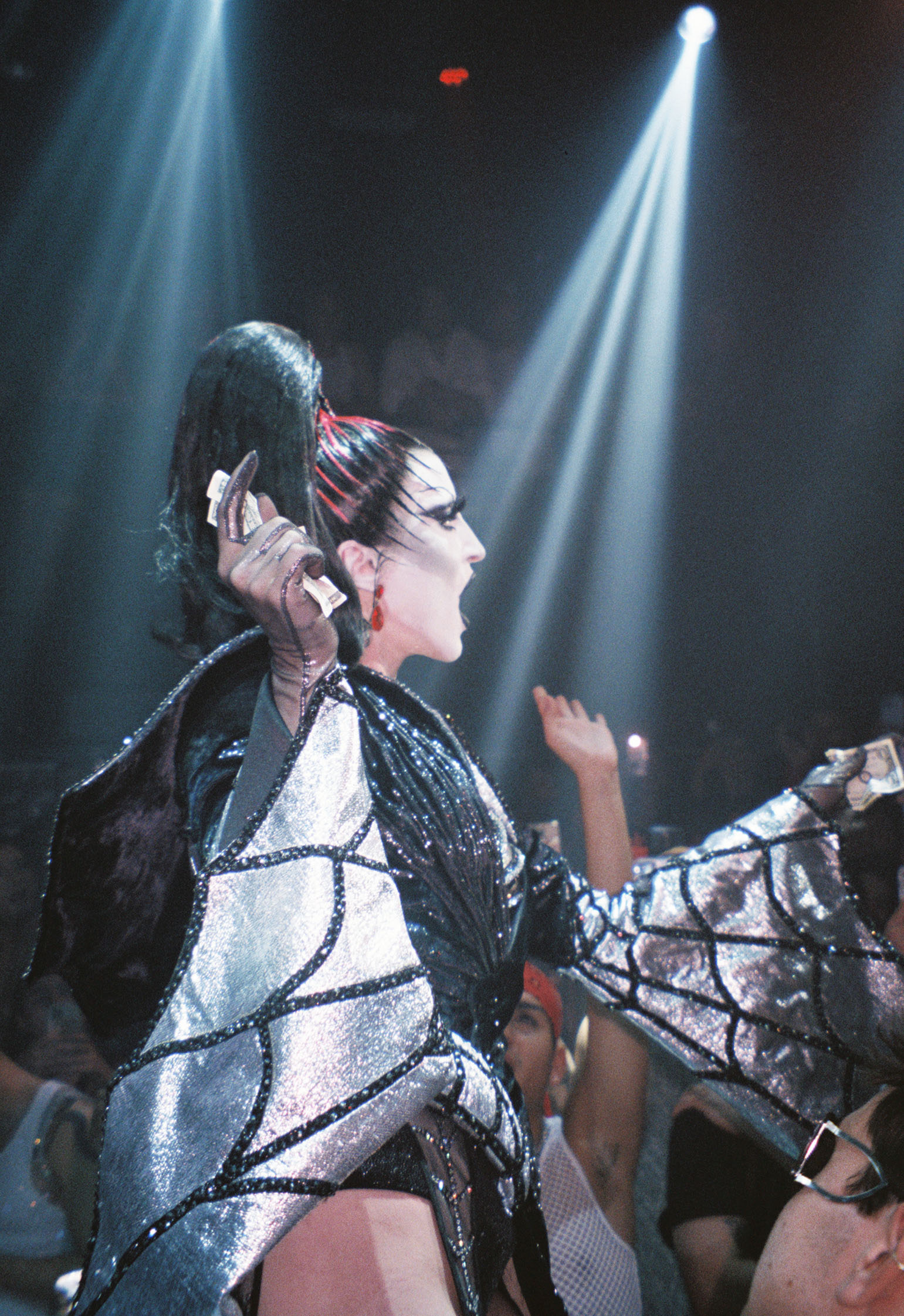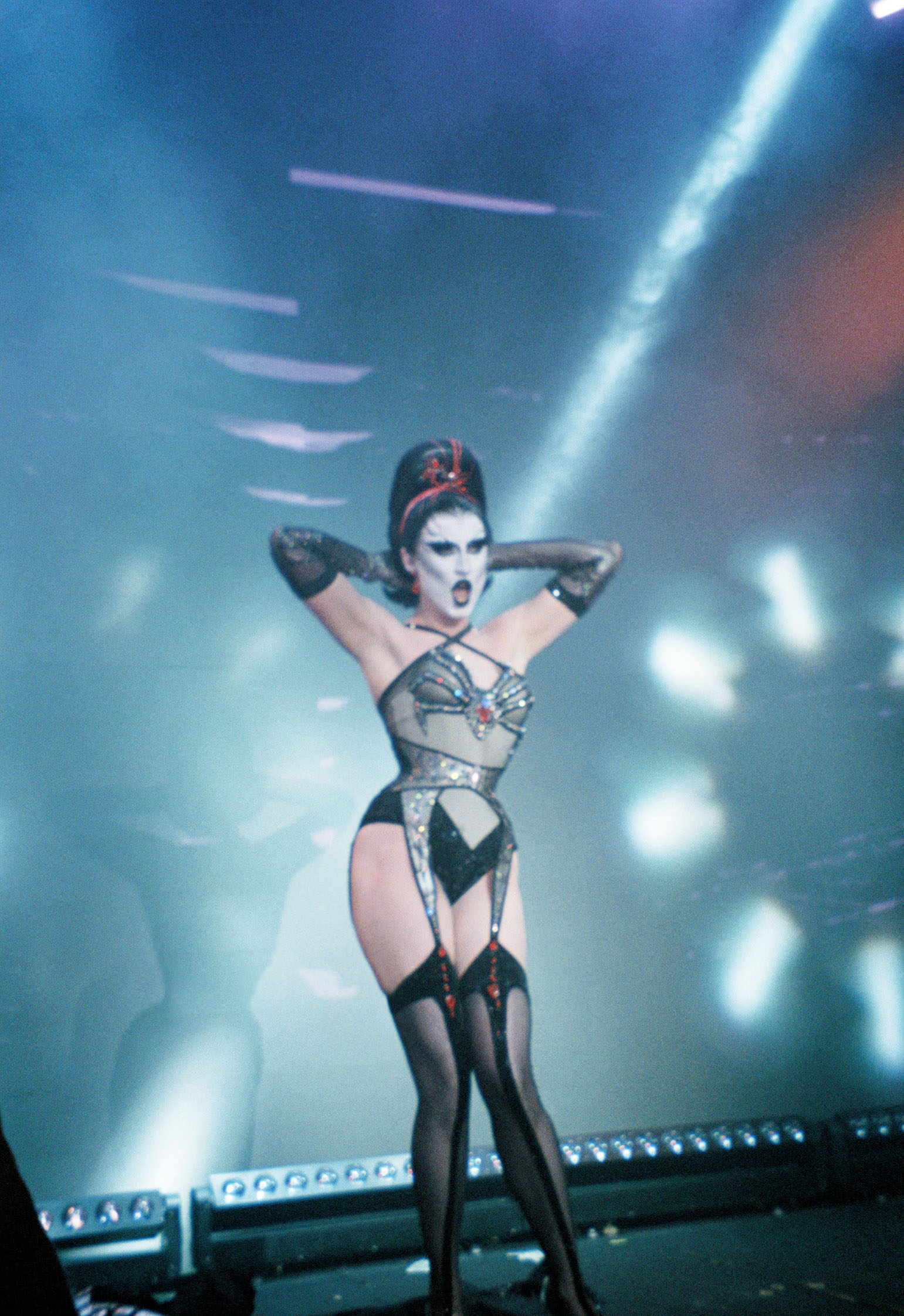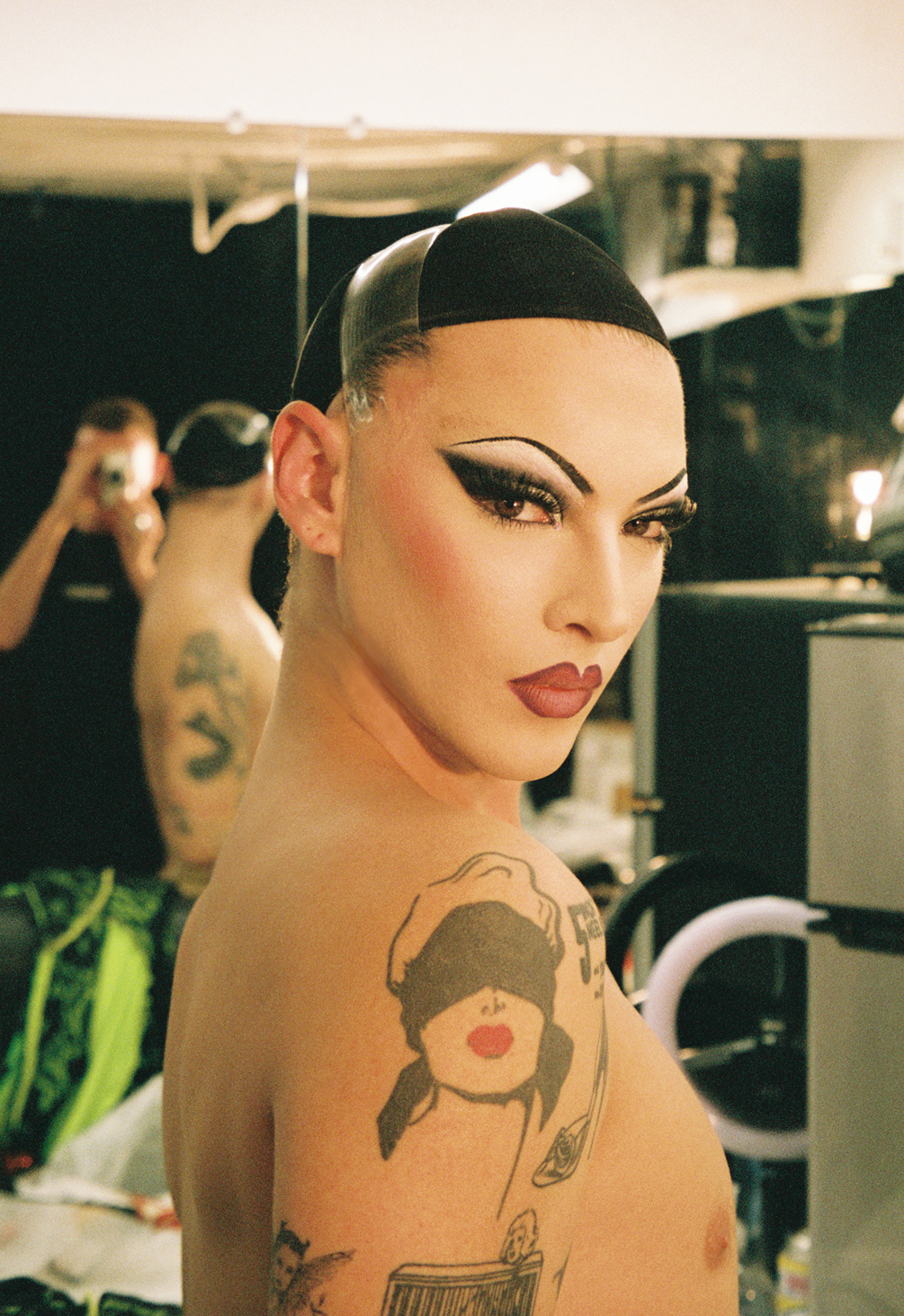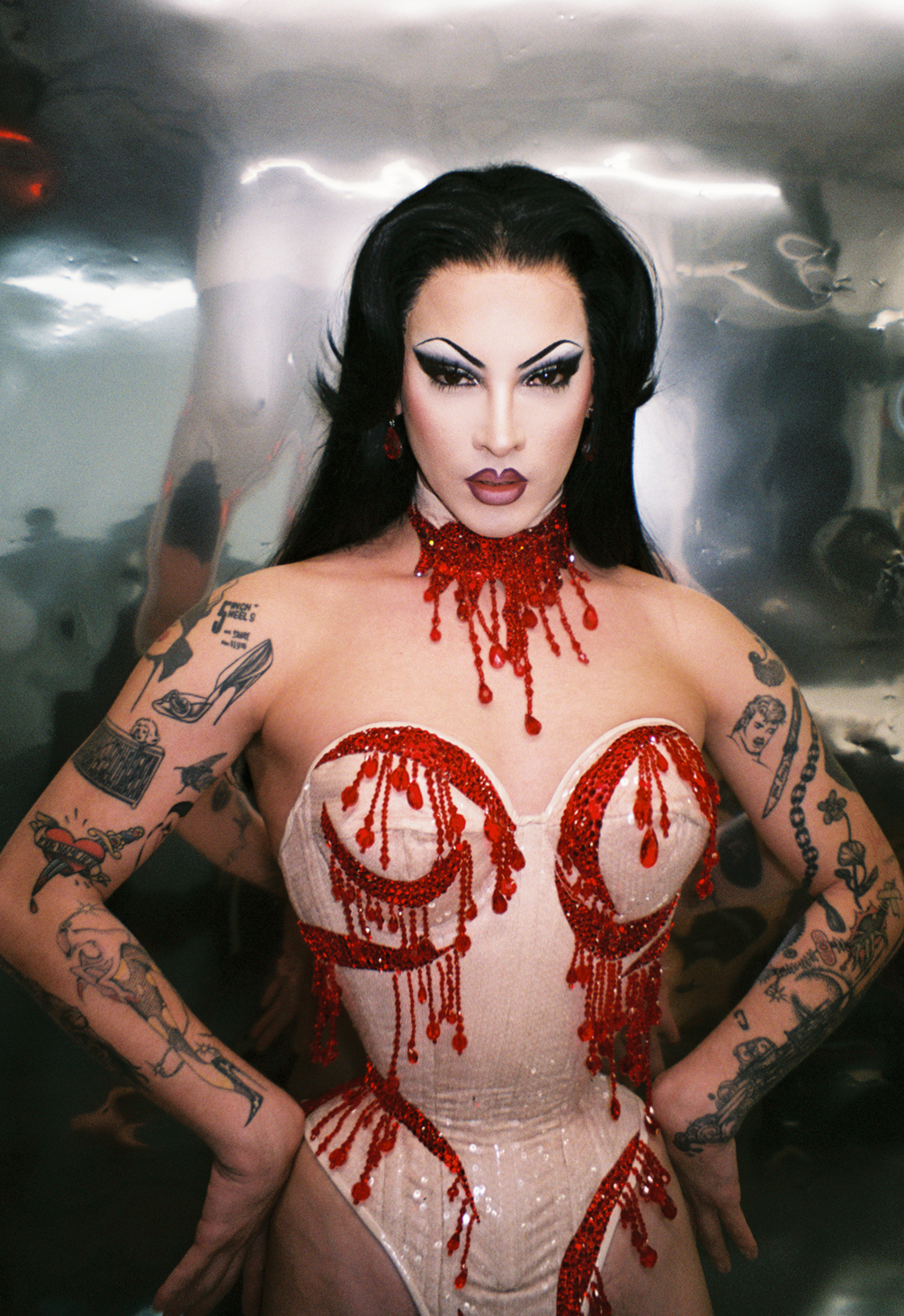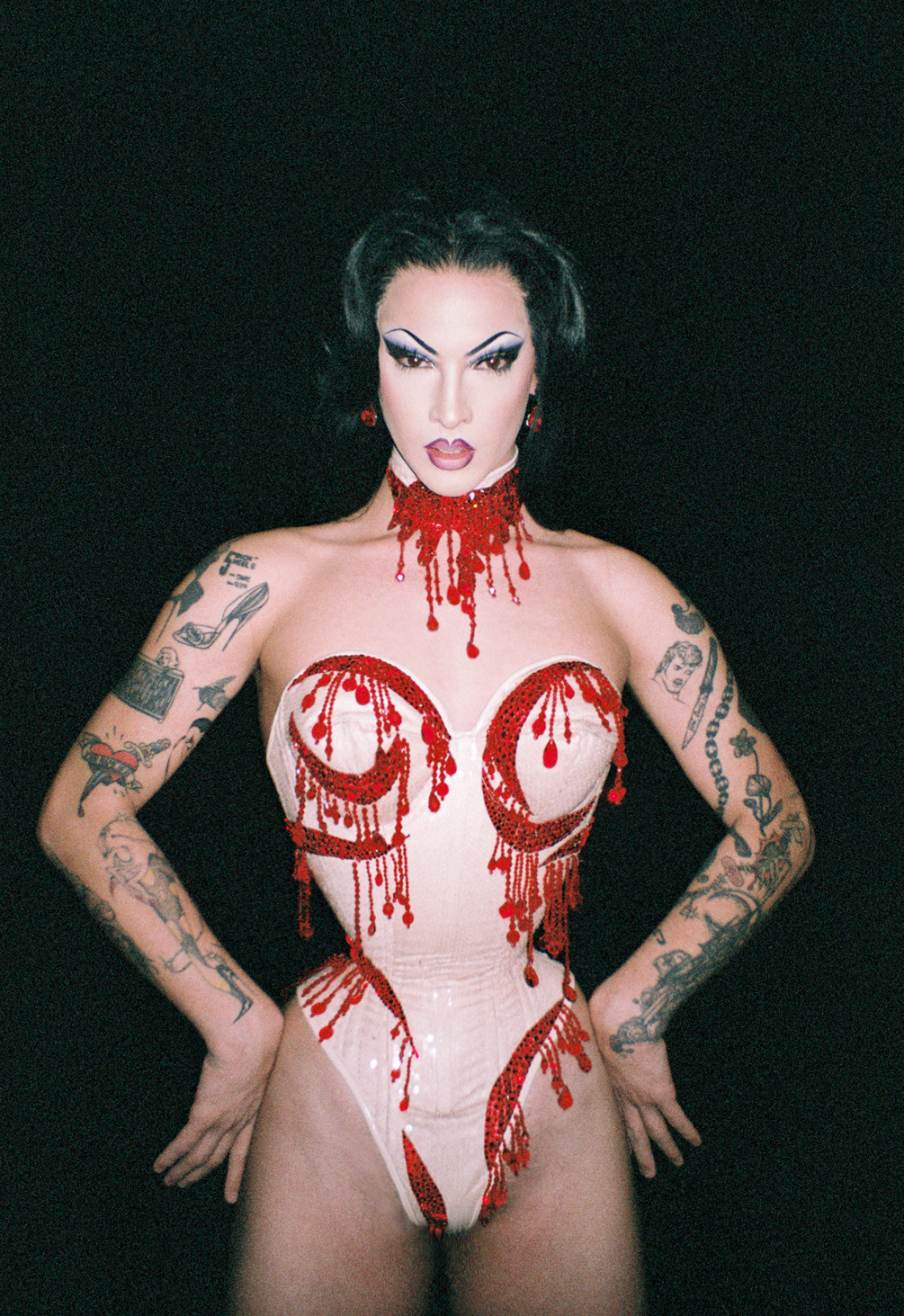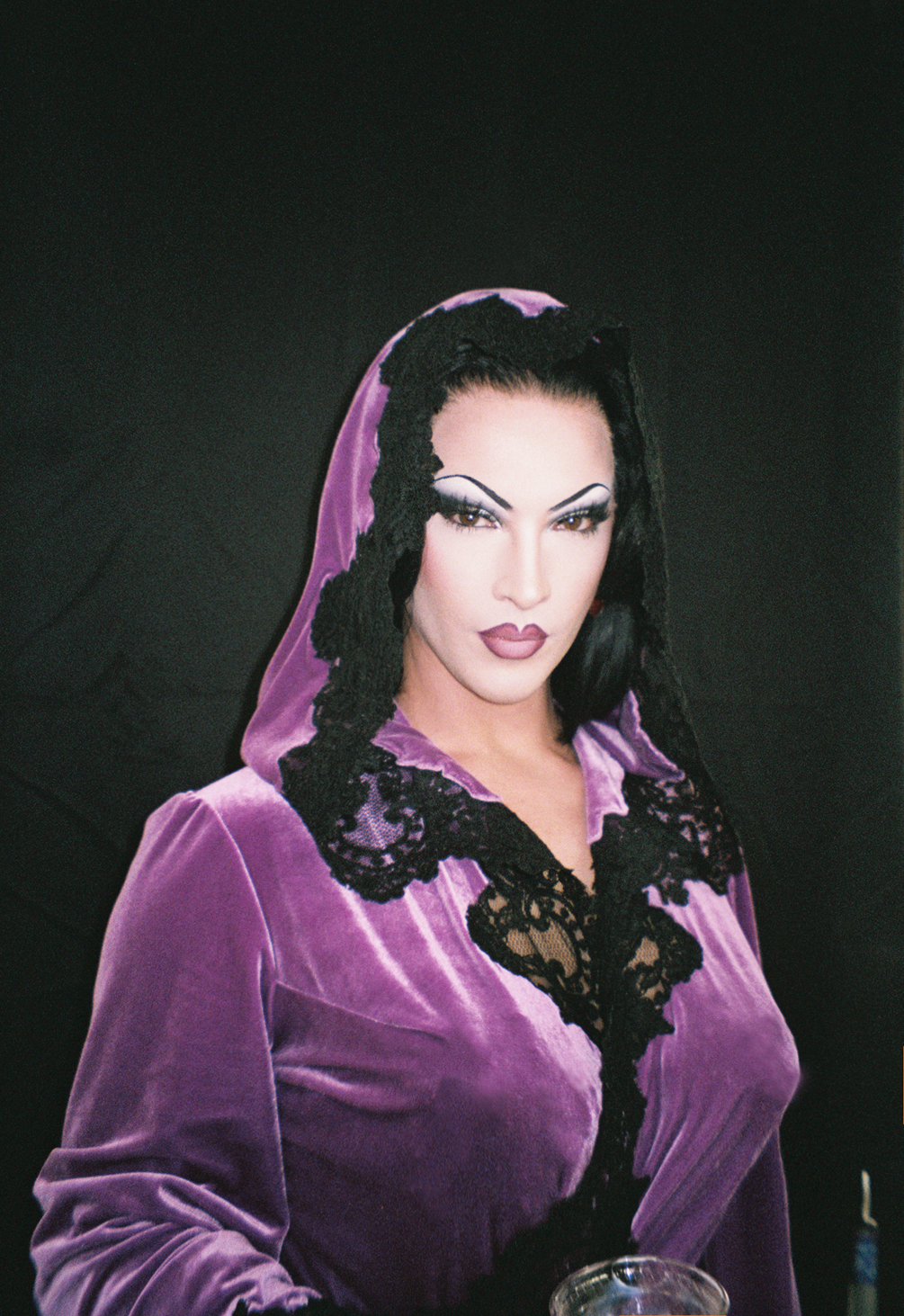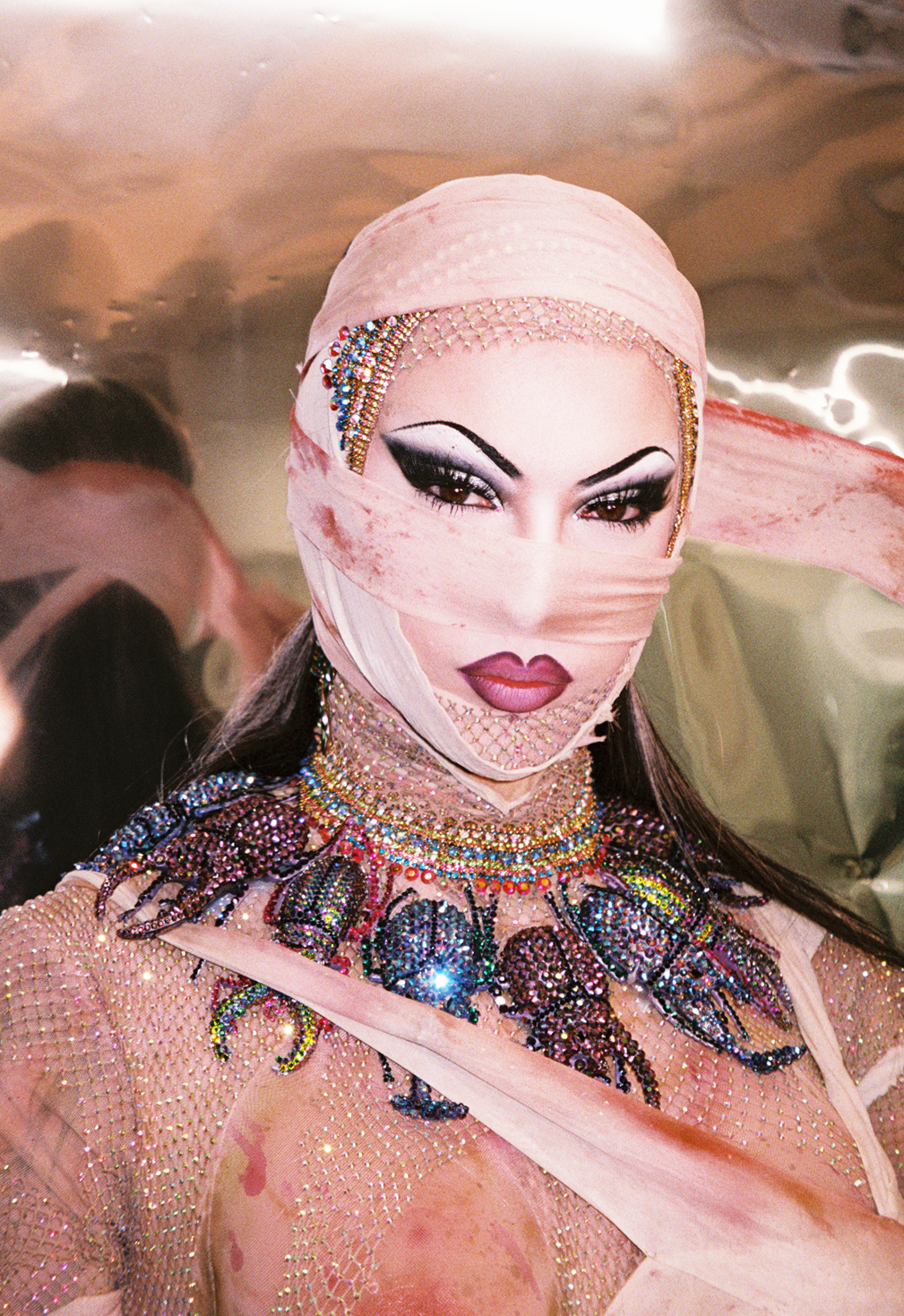 Up next, catch Violet Chachki and Gottmik in a limited run of their show "Christmas Misfits: A Drag Holiday Extravaganza" in a few cities in the USA.