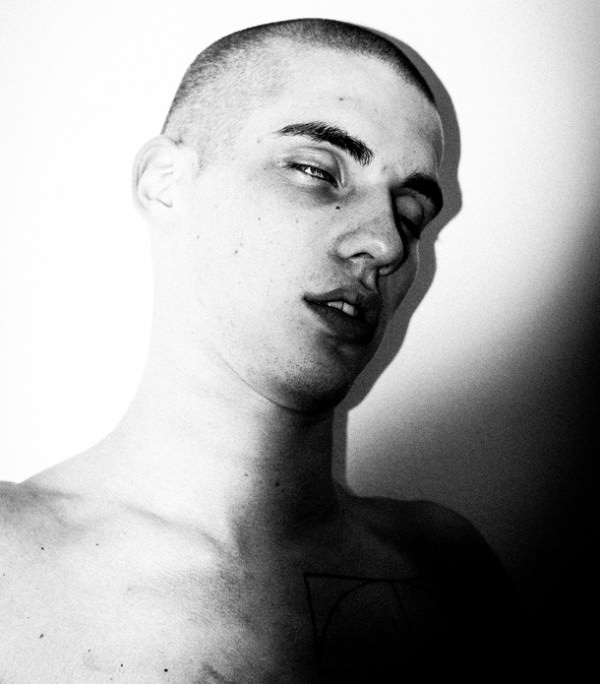 Photography by Matt Lambert
Vitium
Matt Lambert, and husband Jannis Birsner, create a sexy new picture book (NSFW)
Berlin based filmmaker and photographer, Matt Lambert, follows up his first book, Keim, by working with husband and regular collaborator Jannis Birsner, to create Vitium. It provides quite an experience for the reader; opening the seal to the plastic outer casing, pulling out the light, B&W book, finding the glossy poster inside, and then absorbing the photography. It draws you into its world. A world that celebrates the carnal energy of Berlin's youth.
Here's what they had to say about the project: "The boys in VITIUM aren't overly big or small, they have normal bodies. They are in the zine because of their attitude. All the attributes these boys have you would use to describe femininity. Then we are back at their physicality: these boys are attractive and masculine because they are confident in their sexual expression. Masculine men are men confident with their selves without being abrasive."
The book is split into three parts, each with a distinct vibe. The first, "Sacrifice: Matured in Fire," expresses raw sexual charge; there is an innocence to the models captured. "Unity: Man is Wolf to Man" shows confidence and growth. "Love: Every Soldier is First a Lover," the final section, is the most explicit; A heavy climax depicting sexual ownership. Lambert and Birsner experiment with texture and lighting to create a rich, sensory experience for the reader. They have created a sexual (penis), fun (penis) and provocative (penis) time capsule, something you'll want to revisit. Honest, playful and HOT, Lambert and Birsner have created something real.