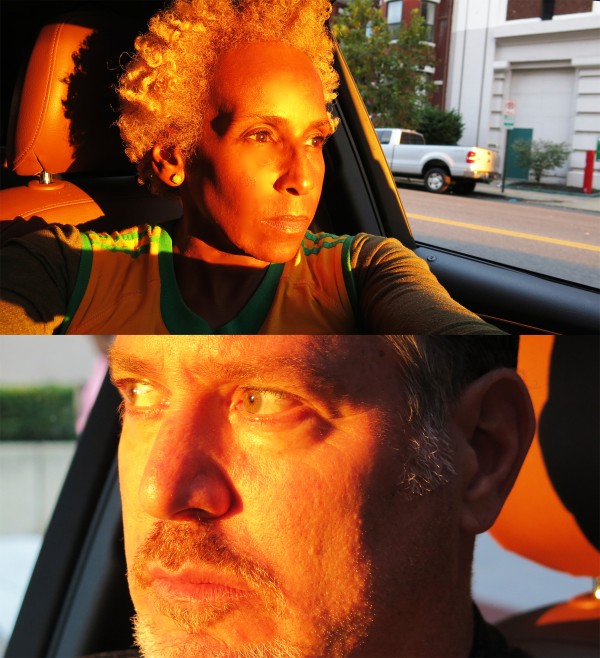 From top: Renee Cox and Daniel Moss driving in DC
Washington D.C. trip with the feminist artist Renee Cox
I went on a fantastic spontaneous roadtrip to Washington D.C. with my friend, GAYLETTER contributor and groundbreaking artist Renee Cox. She had a couple of appointments with important curators there and I went along for the ride. I packed a black Juicy Couture corduroy blazer (cuz I know those queens love a lapel) a couple of french tailored pressed shirts, a nice bottle of red for the car, some tomme de savoie (that's cheese), pistachio nuts and a cock ring. The drive down went by in a flash, we had so much catching up to do. We arrived at our host Shawanda's cute house dropped our bags, had a cocktail and pressed on to the spot that was hosting Renee's cocktail party the next night for a boozy dinner, then straight to bed.
We woke in bright sunshine, Renee made a breakfast of fresh squeezed orange juice and steel cut oatmeal with maple syrup. While she went on to her meeting I investigated the National Portrait Gallery for the very first time. WOW, spent hours in that place. The exhibition of all the president's portraits from Washington on was intense. Props to Bill Clinton for choosing Chuck Close to do his portrait. Apparently each sitting president chooses the painter they want to do their portrait-who knew? While deep in thought at the photo contest installation adjacent to the presidents, Renee texted me she was done. We met around the corner at OYA, a fabulous Japanese restaurant where we had sashimi, beers and a photo shoot in their black and white over-designed lounge. Then Renee split for appointment #2 and I went to the Corcoran Gallery for a brief visit. After it was time to head to the cocktail party.
I stayed in the background as Renee circulated effortlessly among the collectors and art patrons at the party. We went to a nearby french bistro for dinner where fortunately the waiter accidentally dumped a glass of red wine on Shawanda's assistant and after some heated discussion, gave us the whole meal for free. Right to bed, no gay bars as promised, no need for the cock ring.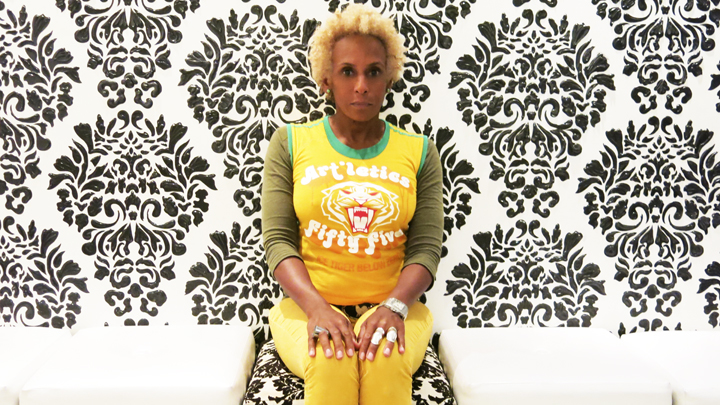 Renee Cox at Oya restaurant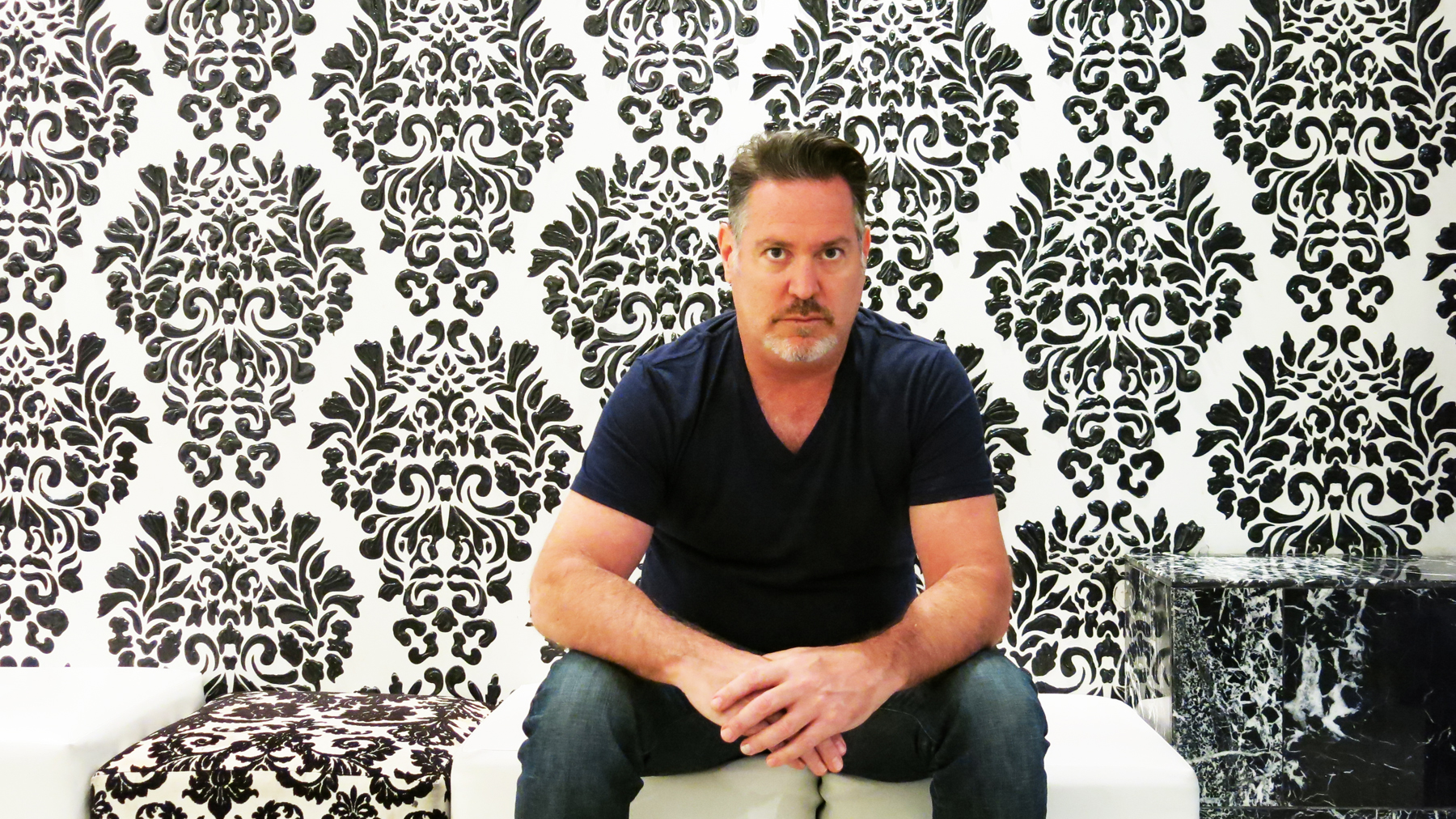 Daniel Moss at Oya restaurant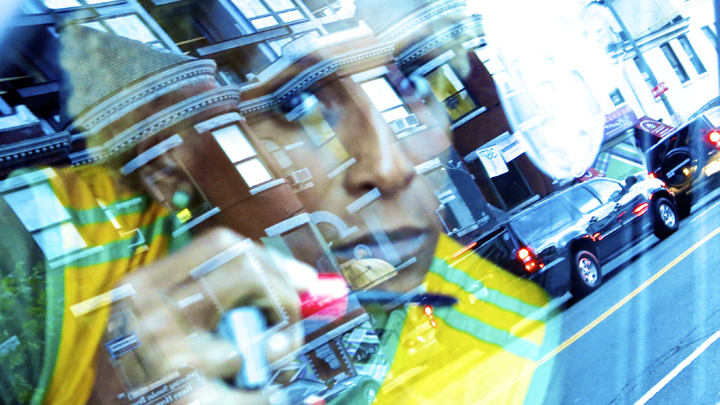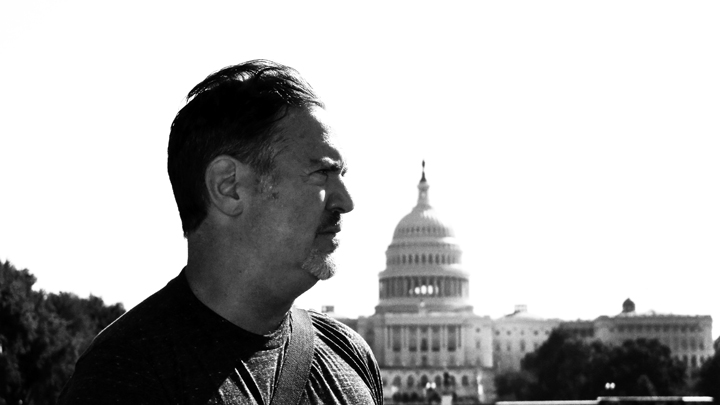 Mossy in front of the Capitol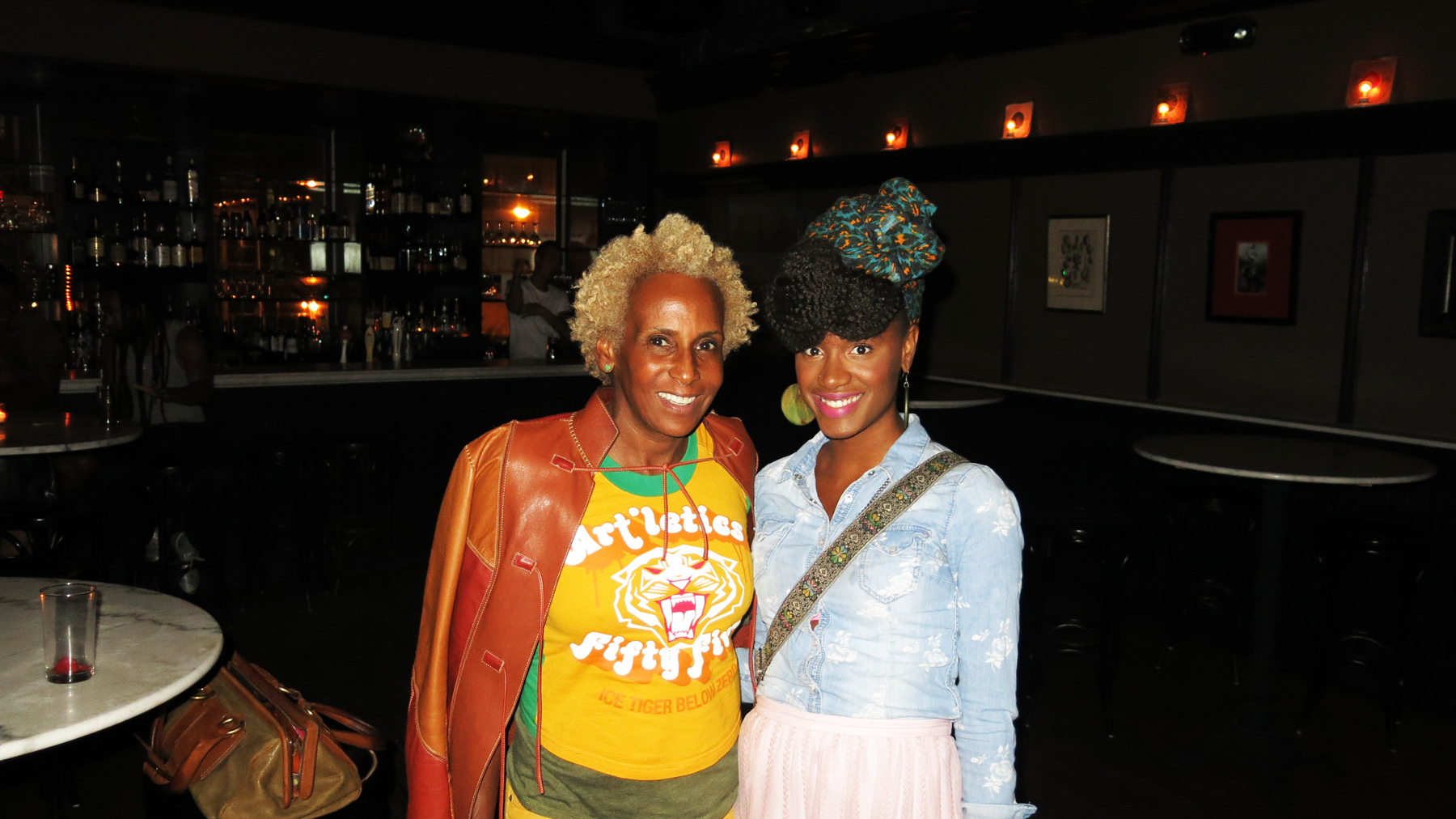 Renee with Shawanda's assistant.
We woke early because Shawanda had to go to work and drove around for awhile waiting for The National Gallery to open at 10. We passed the Navy Yard where the shooting occurred which was sad. We parked right in front of the Capitol on the mall and had to run around chasing quarters for the meter…can you imagine? Begging for change from the cashier in the National Gallery gift shop while we are at the geographical epicenter of our government, how pedestrian! Once the car was sorted we went back into the National Gallery and saw an amazing tightly edited show of Kerry James Marshall as well as an enticing show of Ellsworth Kelley prints. But the true standout, for me at least, was the extensive exhibition about the Ballet Russes. We then tried to go back to Oya but they were having a private lunch for Trayvon Martin so we went to their sister restaurant whose name escapes me.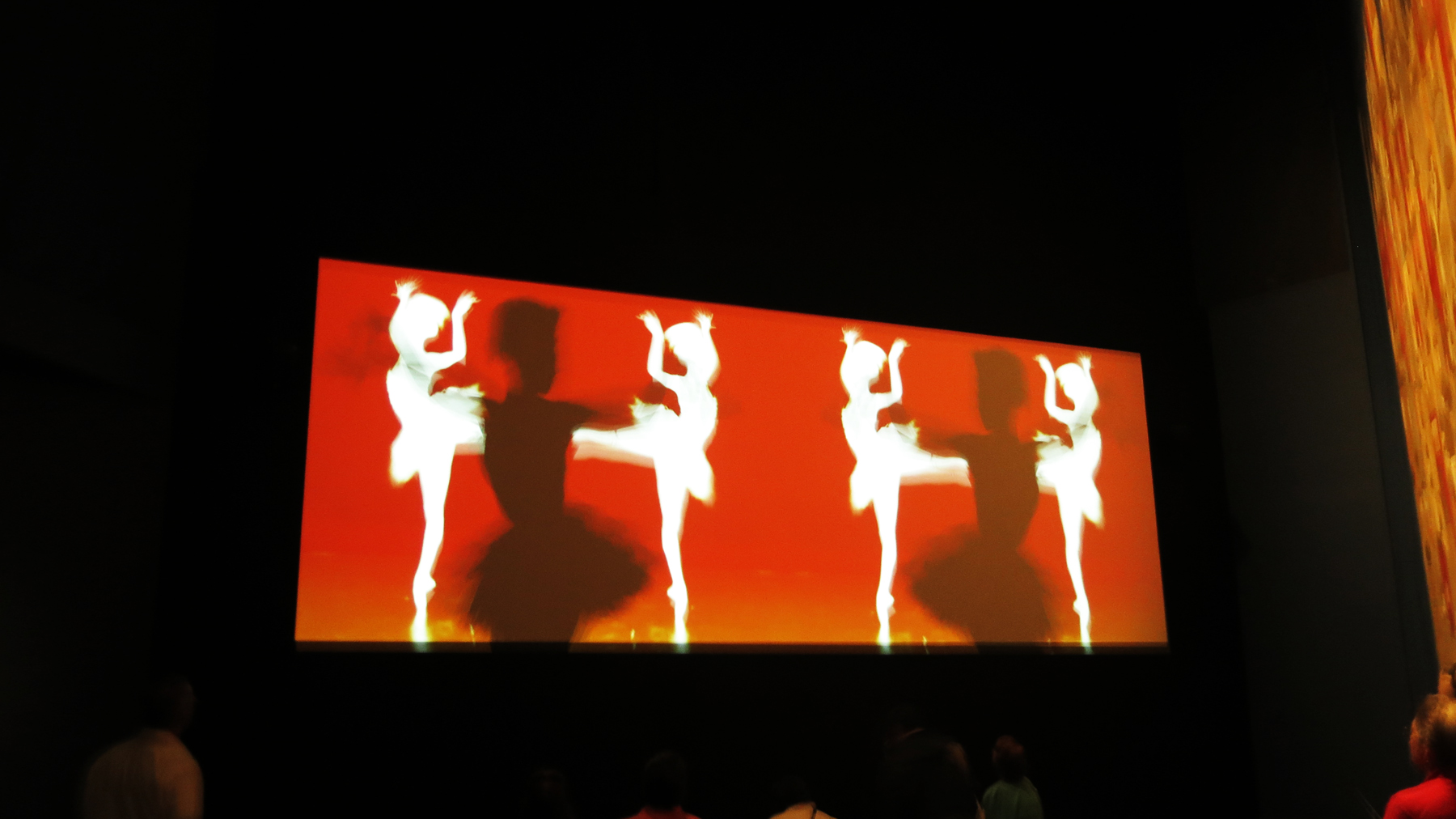 Ballett Russes exhibition.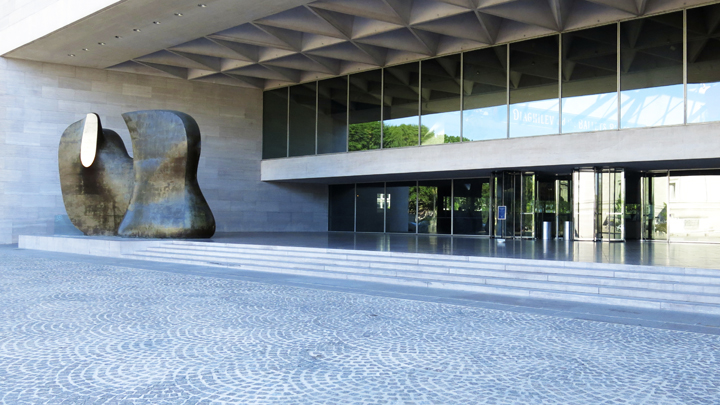 National Gallery of Art entrance.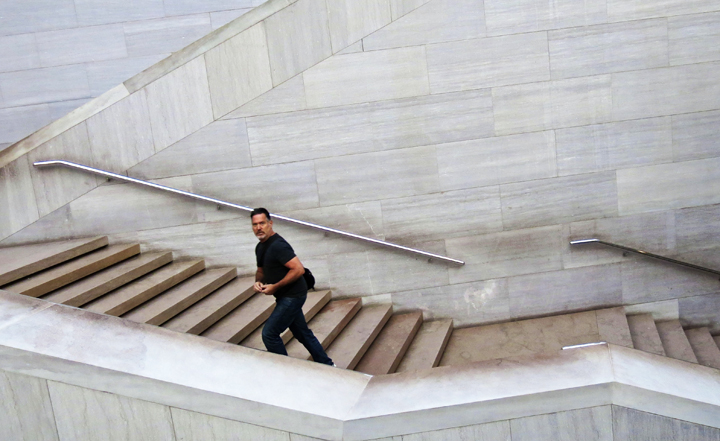 Steps at the National Gallery of Art.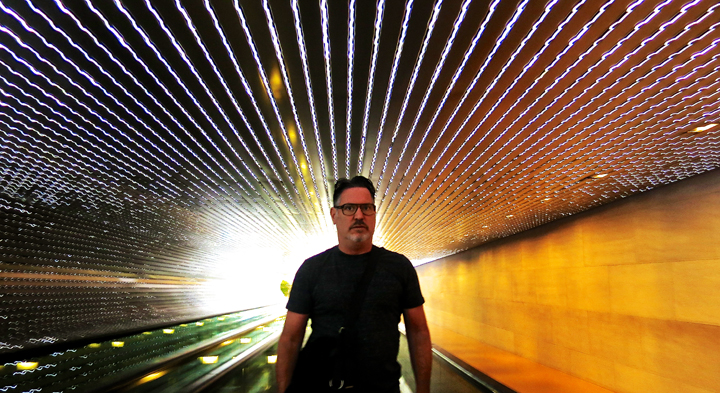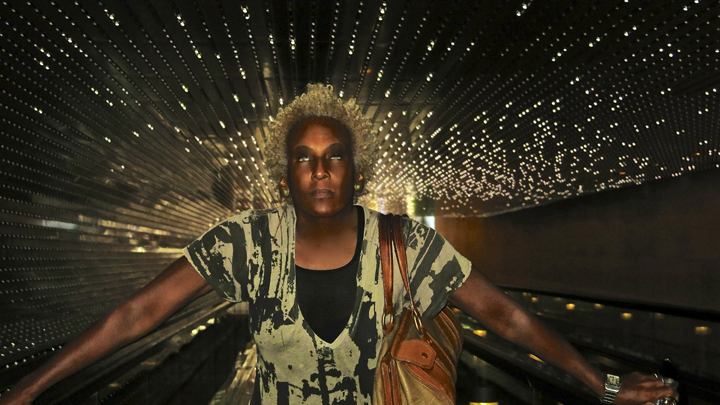 Underground passage at the National Gallery of Art.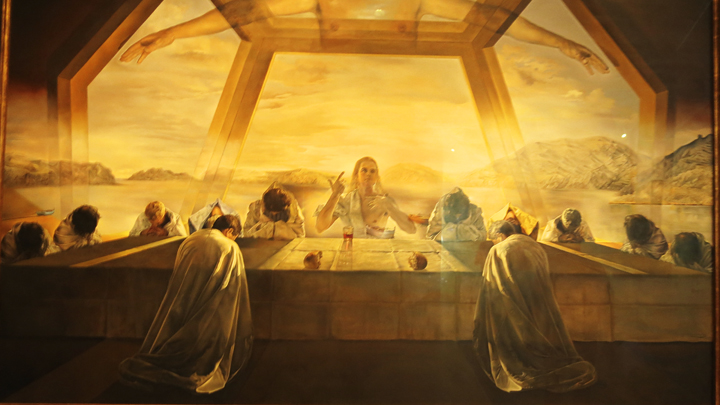 Last Supper at the NGA.
After lunch we hit the highway home with a stopover at the University of Delaware to visit Renee's buff son and buy a computer at the local Apple Store and have some mall pizza. I then took the wheel to bring it on home back to our very own shiny apple. Happy to have gone, happy to be home.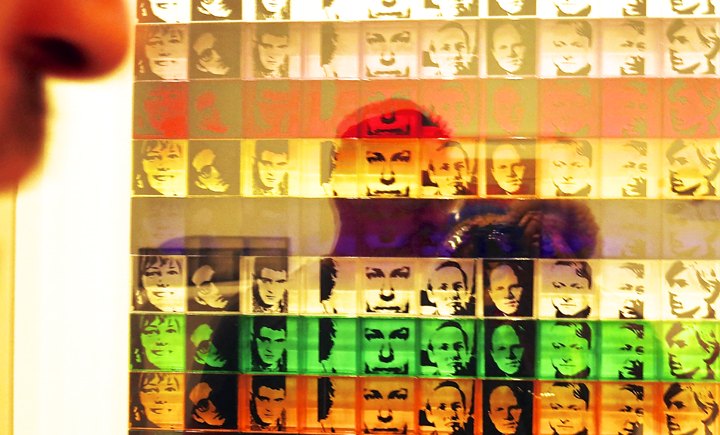 Warhol at the NGA.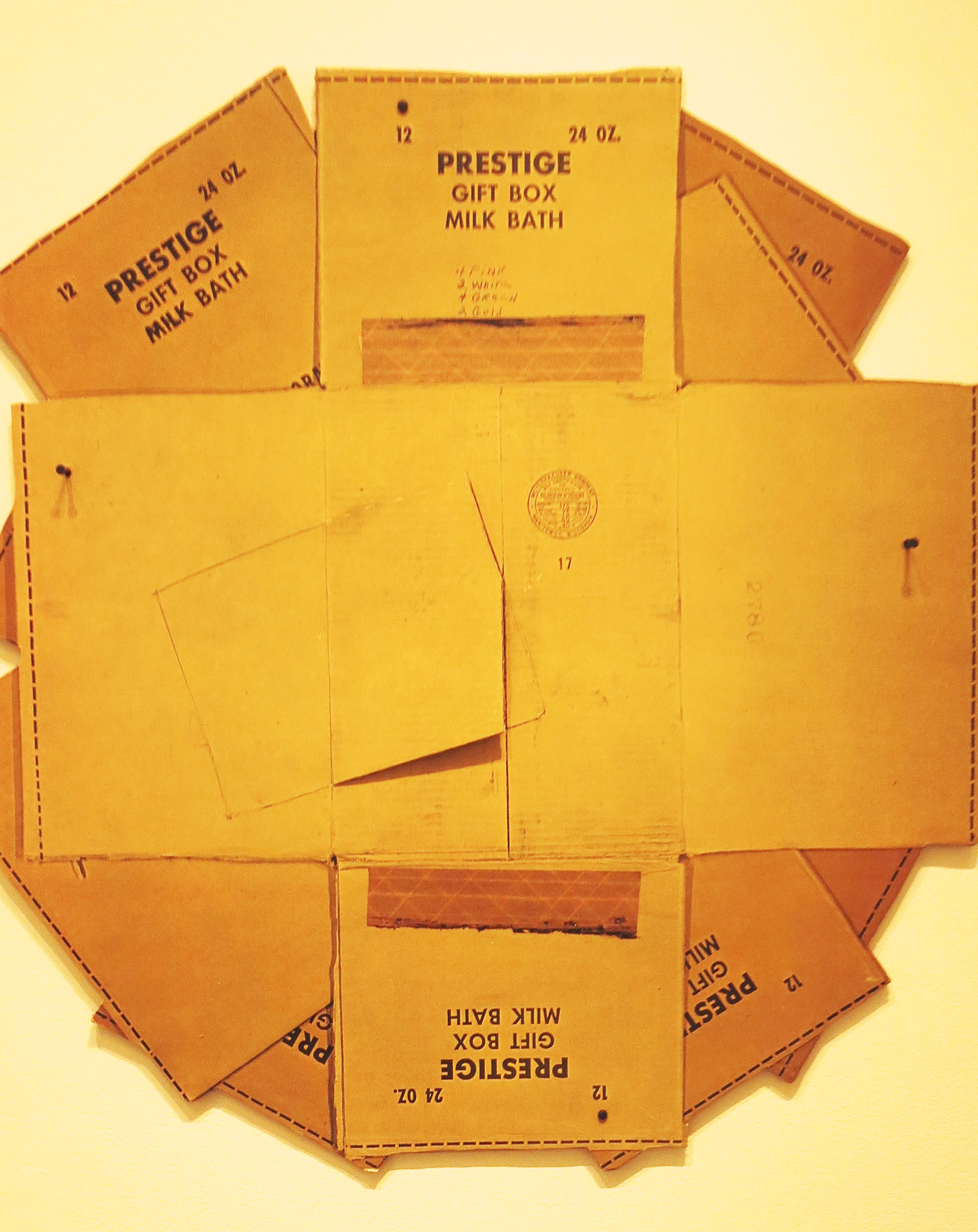 'Cardbird VII,' Robert Rauschenberg at the NGA.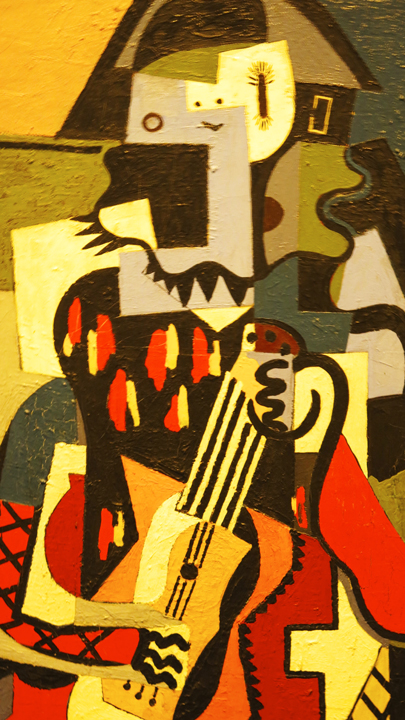 Picasso at the NGA.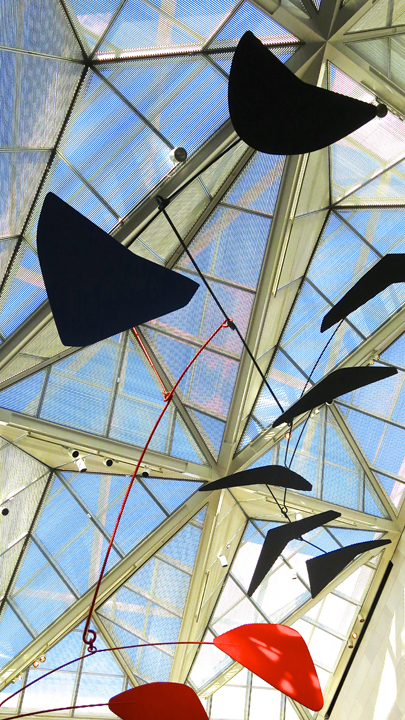 Alexander Calder sculpture at the NGA.