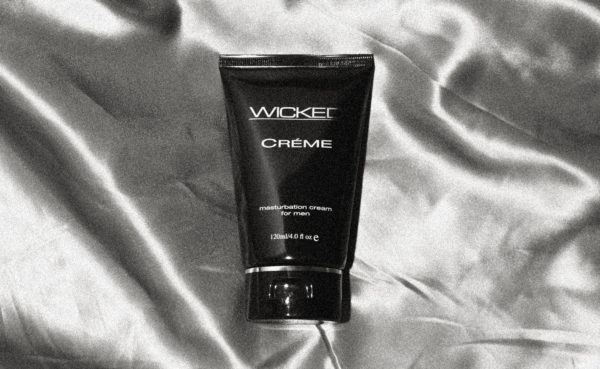 PHOTOGRAPHY BY GAYLETTER
WICKED MASTURBATION CRÉME
The other day at the office, we had a lovely little gift exchange courtesy of the Wicked Sensual Care Collection. Some of us received flavored lube a la salted caramel, cinnamon bun, and pomegranate — I received an unscented masturbation cream. My sex drive is pretty high, so I end up masturbating pretty frequently, so I was excited to try it.
So far, I've used the cream twice. The first time, I used it in a hook-up while this boy and I were giving each other hand jobs. Our consensus was that we didn't like how thick the cream is. We ended up wiping our hands and dicks and decided to use cocoa butter instead, which I prefer since it's a little looser without being as wet and slippy as something like coconut oil or water-based lube.
The second time I used the cream was yesterday, after I had gotten home from a very casual coffee date in Bushwick with a really cute twink, and before I had to leave to get drinks in Downtown Brooklyn with a former co-worker. I noticed some of the cream's better nuances this time around, since I was alone and pretty stoned off a luscious THC-infused watermelon gummy. I noticed this time how the cream starts out very thick but as you stroke, it actually melts into more of a traditional non-greasy lube. And the longer you masturbate — or give a hand job — for, particularly if you like to edge, your — or ya man's — precum will mix with the cream-turned-lube and make it just a little wetter, which is necessary, I find. After using it and cleaning up, my dick felt very moisturized, which is a marvelous benefit.
There are some key things to take note of before you buy: first of all, this cream is oil-based. So it's not intended or viable for sex with latex condoms though it's safe to use with silicon toys. And since it starts so thick, it's not intended for a quickie or PrEP sex either. It really is mainly for edging or getting edged. Almond oil and coconut oil are both ingredients, so beware if you have either of these allergies.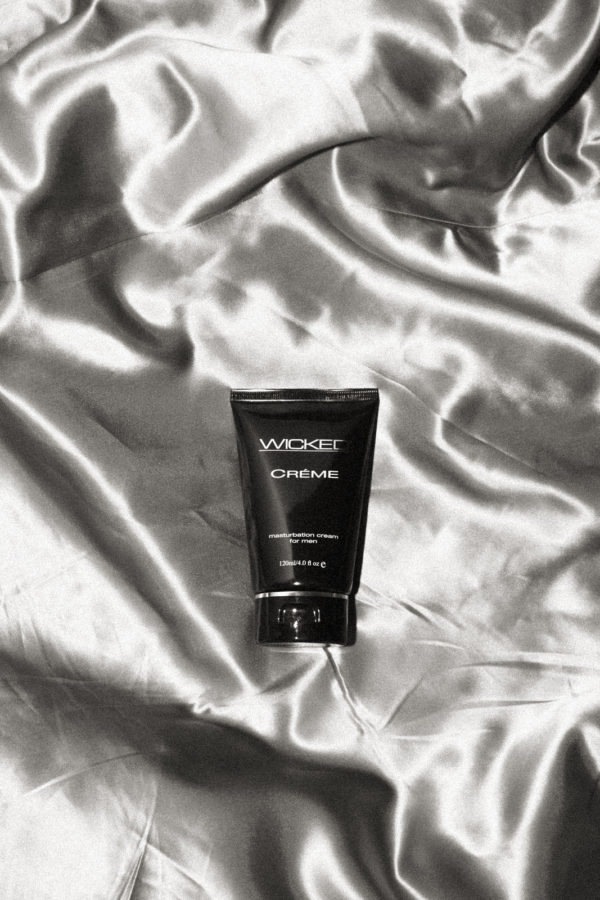 You can snag your very own chic little bottle from Wicked's website. Happy masturbating!