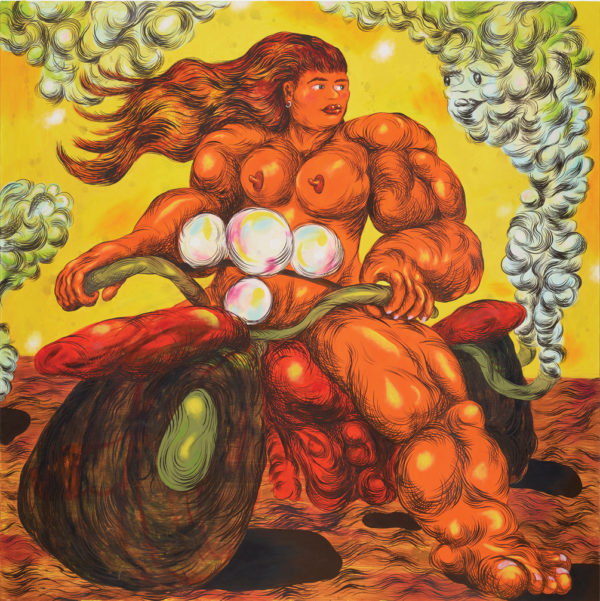 PAINTINGS BY ANA BENAROYA | PORTRAITS BY ABI BENITEZ
ANA BENAROYA
Strong yet sensitive, sumptuous yet severe — the women rendered in Ana Benaroya's paintings flex and fume in striking color.
Semi-surrealistic and with generous amounts of camp, the New Jersey-based artist's tableaux feature herculean figures posing and smooching, smoking and drinking. Maybe they're Titans or Amazons, perhaps genetically-modified humanoids of the future — aliens hailing from a vibrant lesbian planet.
Ana Benaroya grew up collecting baseball cards and action figures of strapping superheroes, and she saw herself in charismatic macho characters like Indiana Jones and James Bond. She also became obsessed with anatomy books, learning the body's muscles. This knowledge allows her to push past mortal limits in her representations of the figure, adding and stacking bulging muscle definition to maximal, and often impossible, articulation.
In her latest exhibition of paintings at Morgan Presents in the Lower East Side, a two-artist show titled The Muse's Gaze, Ana's canvases have been worked in layers: first she uses a base of spray paint, then adds acrylics, and she finishes them off with oils. Her sense of color is on full display — neons and jewel-tones blend and glow to dazzling effect. The women in these paintings tower over audiences, claiming territory as their long hair billows in the wind. In spirit, they may act as imperfect goddesses — ultimately powerful and alluring, but passionate to a fault — moments of total synchronization and indulgent harmony paired with episodes of crippling jealousy and cruel heartbreak. Ana's vision flips gendered archetypes, and by putting the brutish femme center stage, a new brand of hero is championed.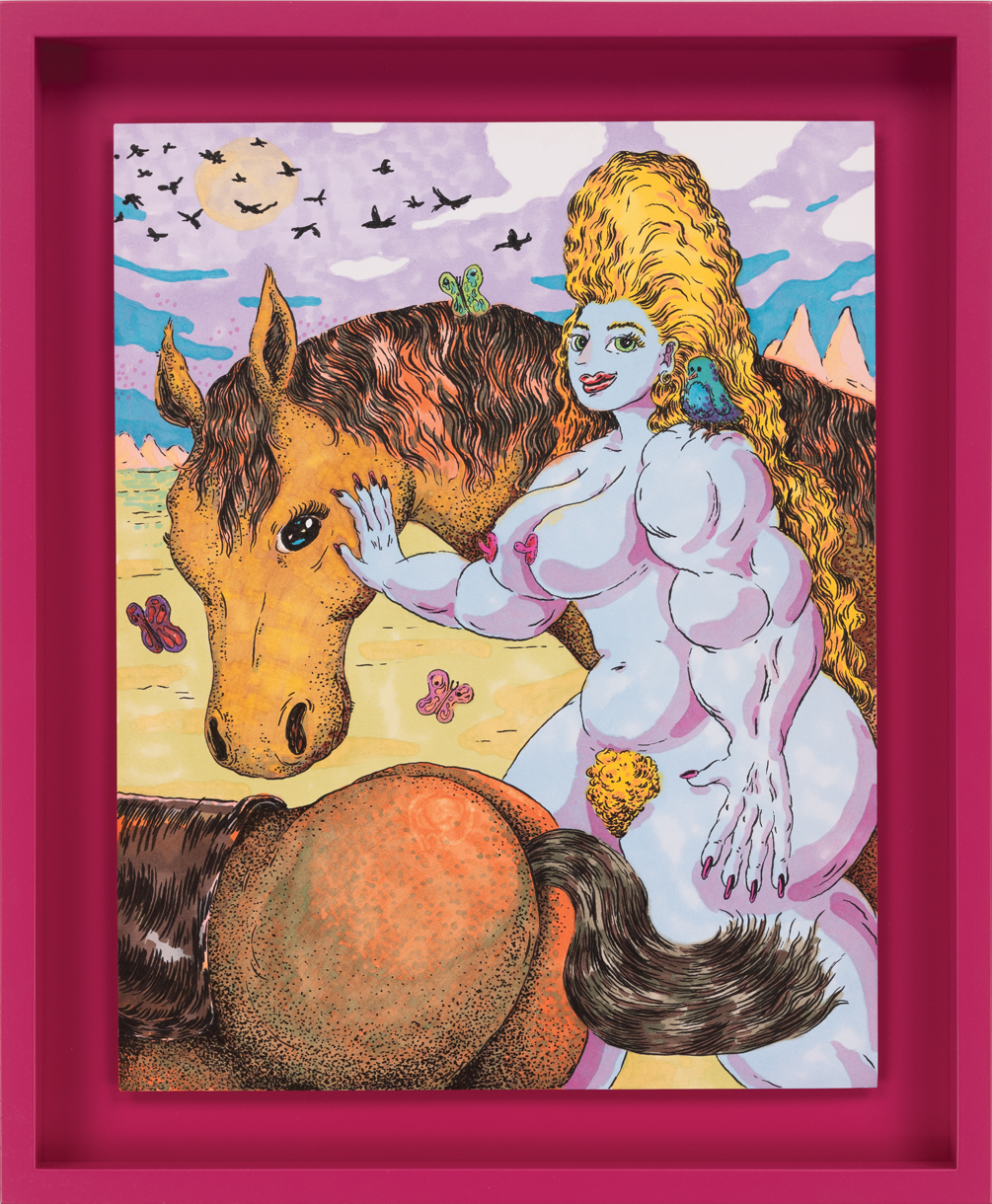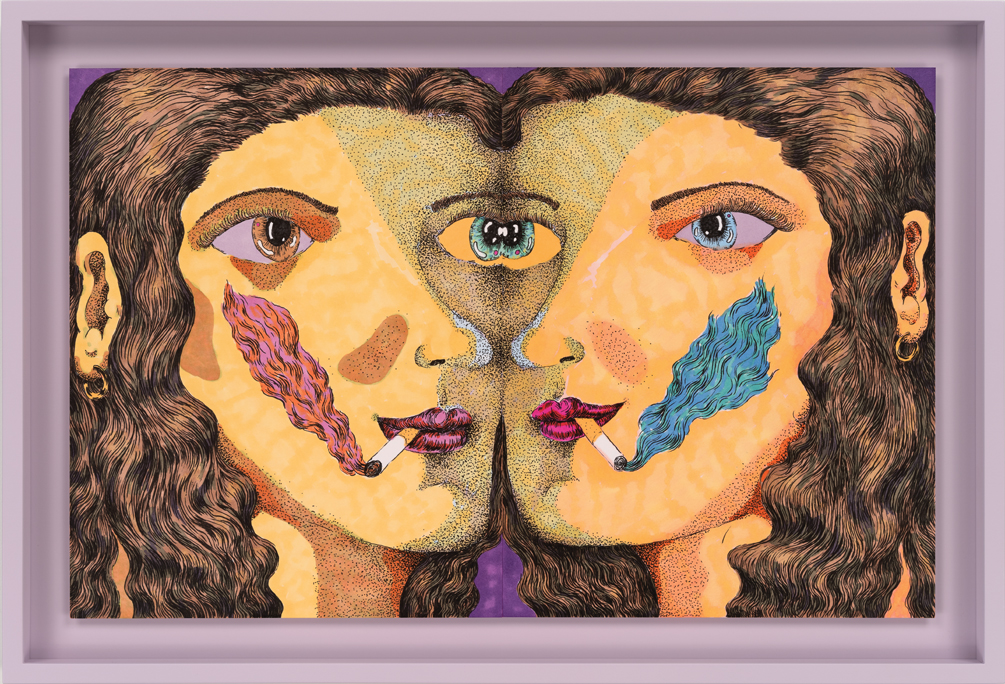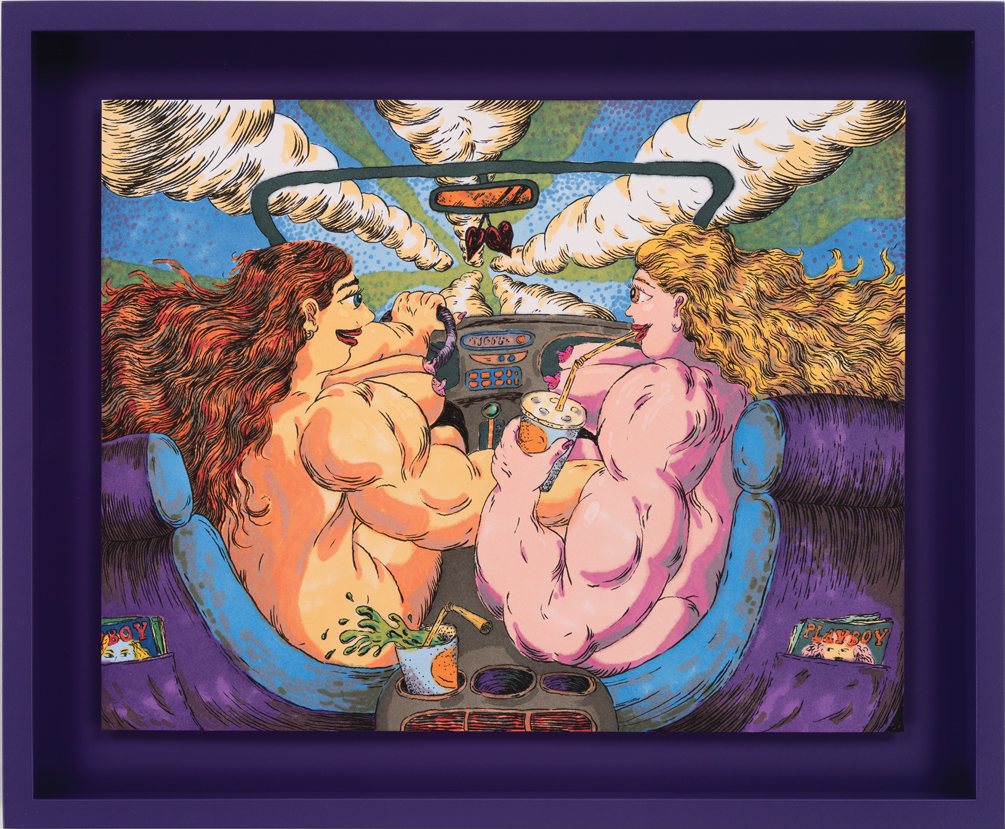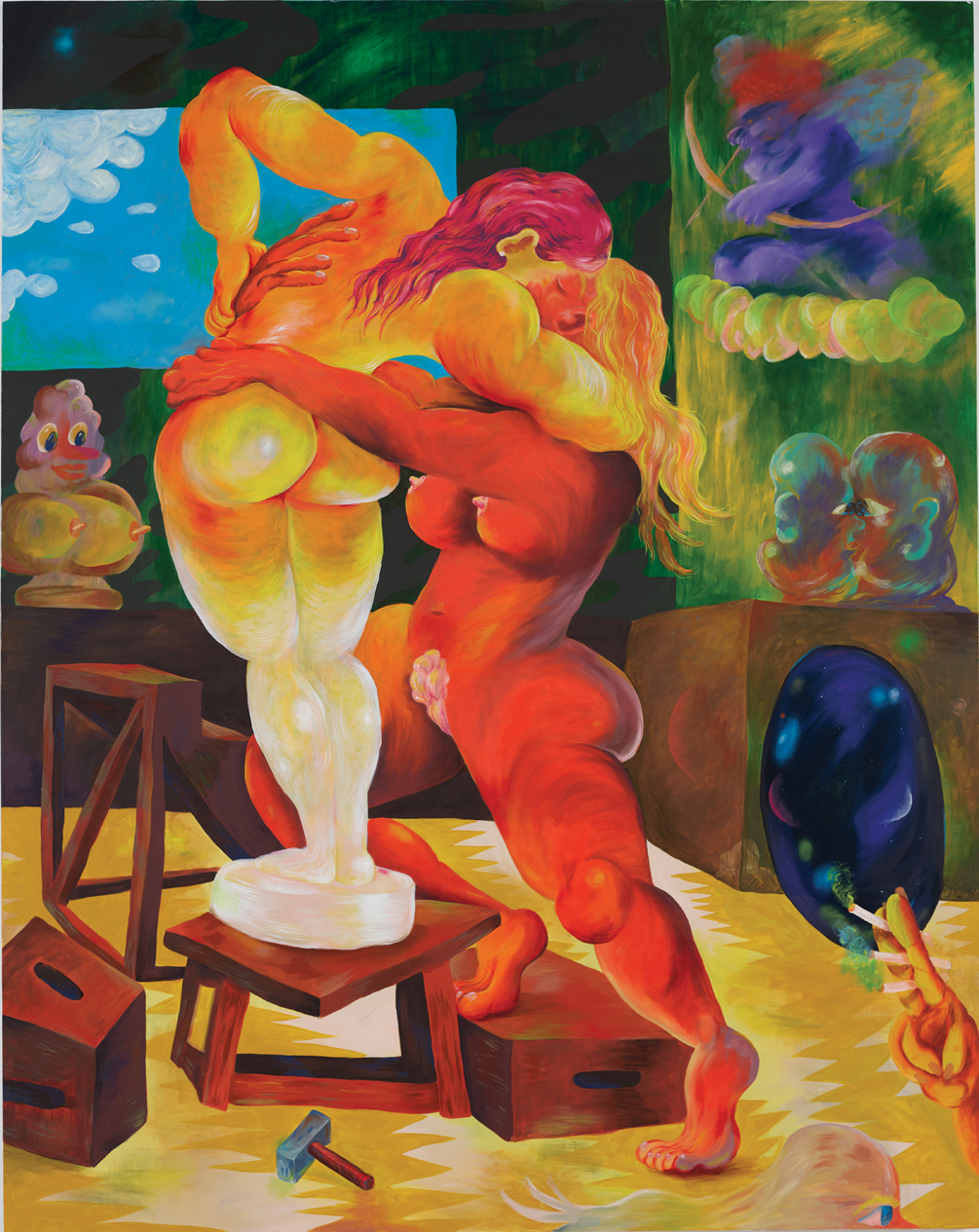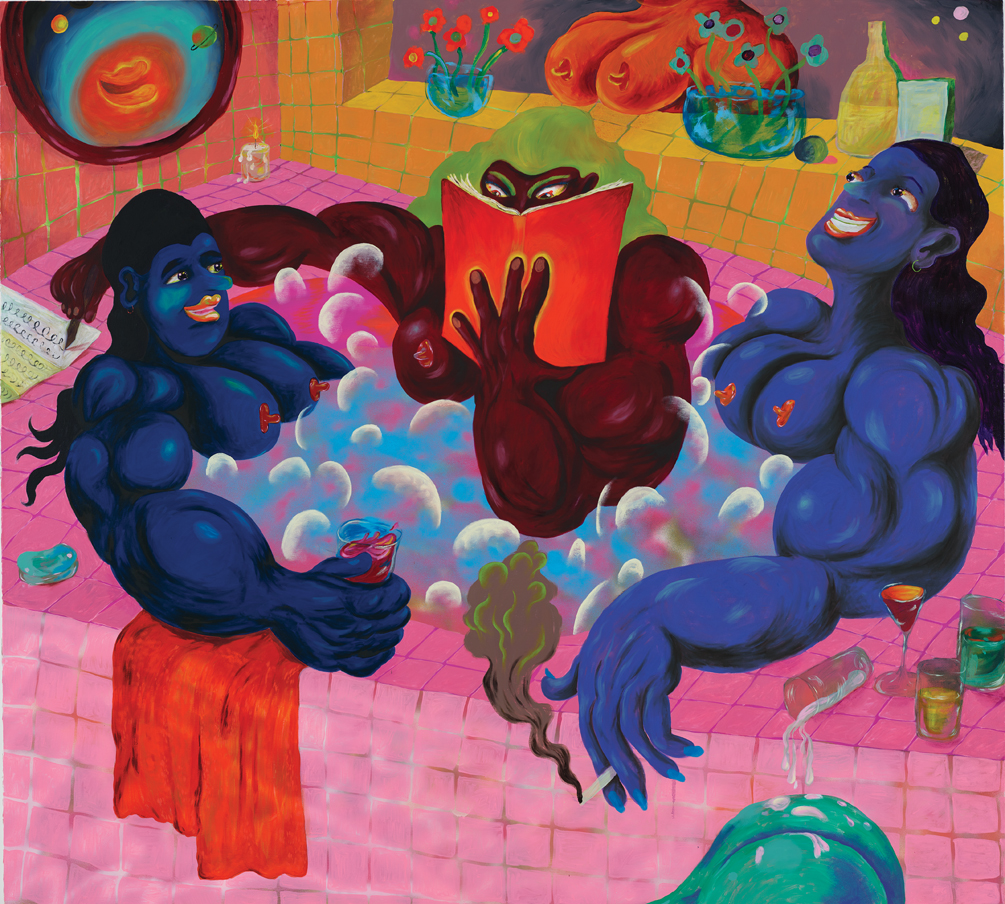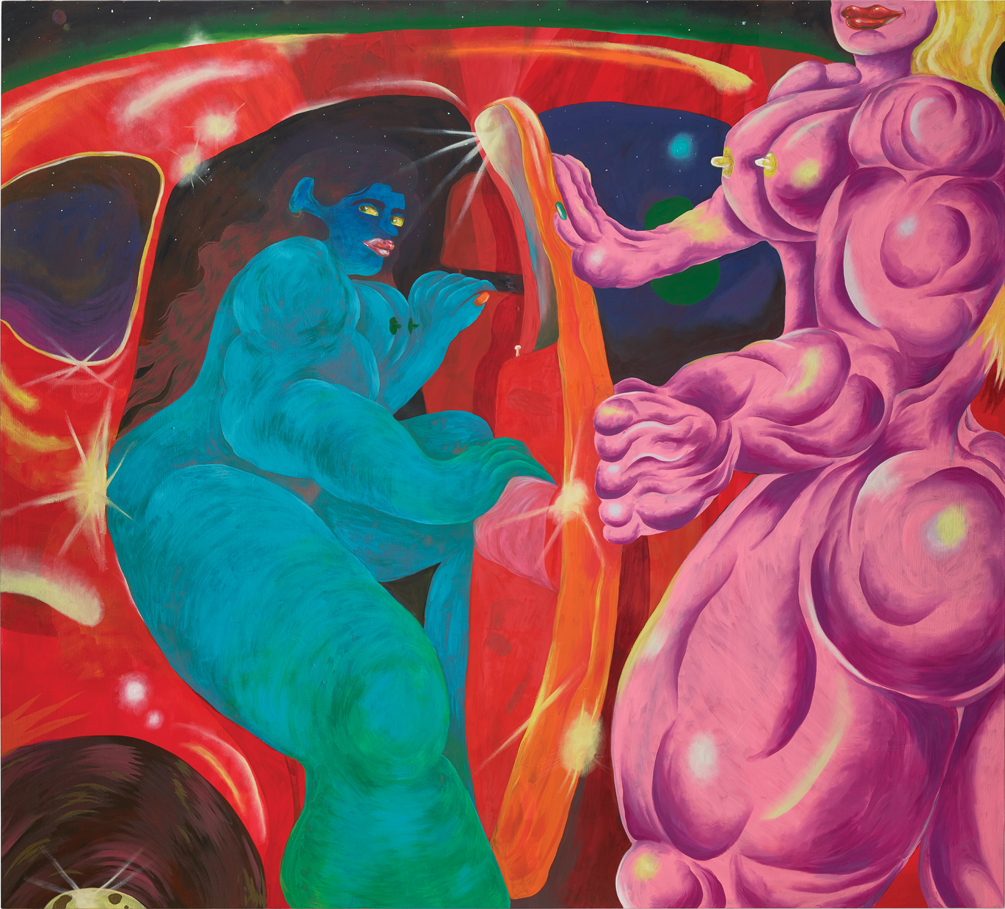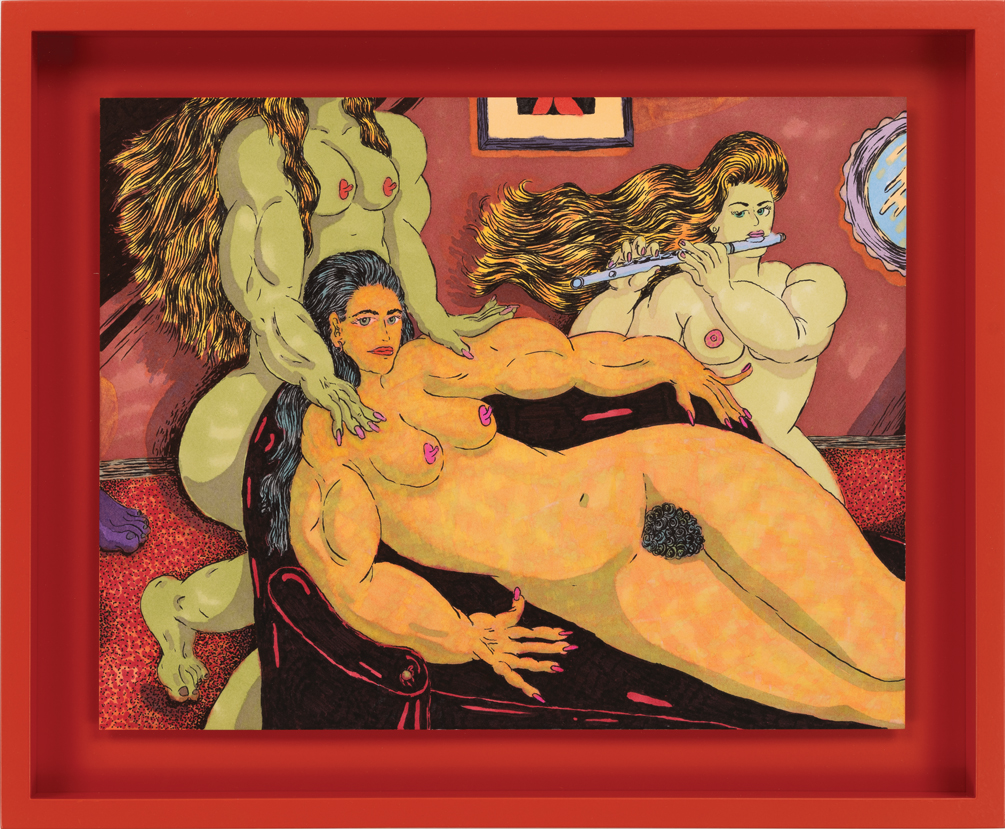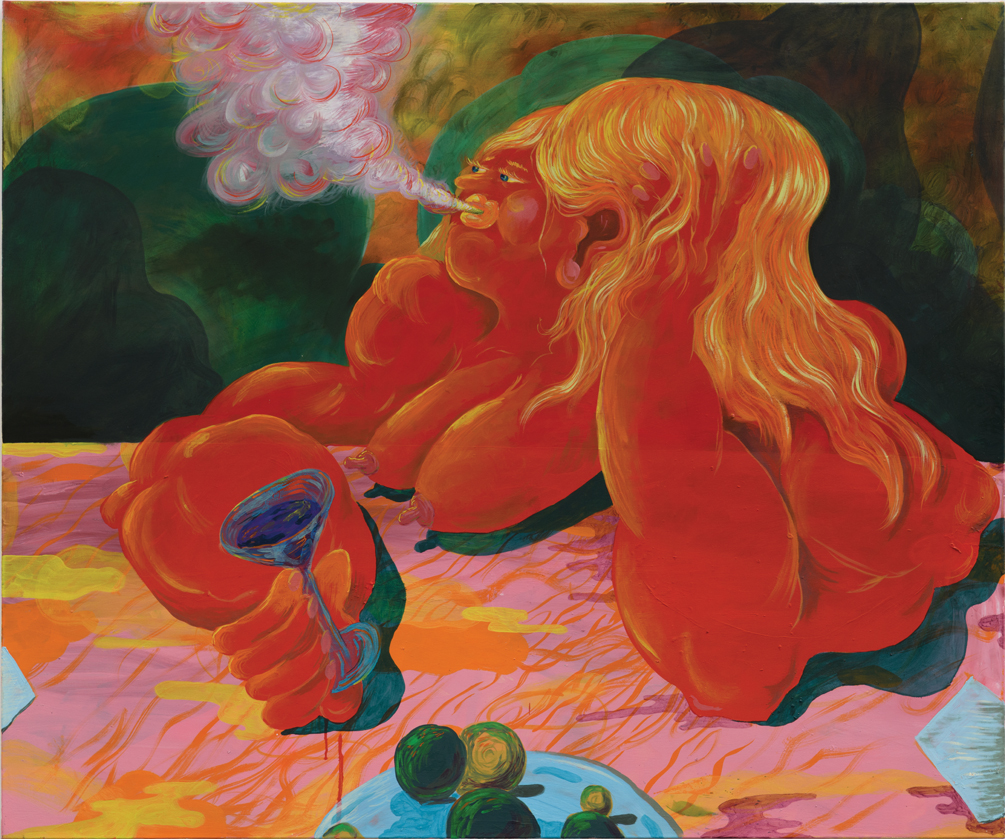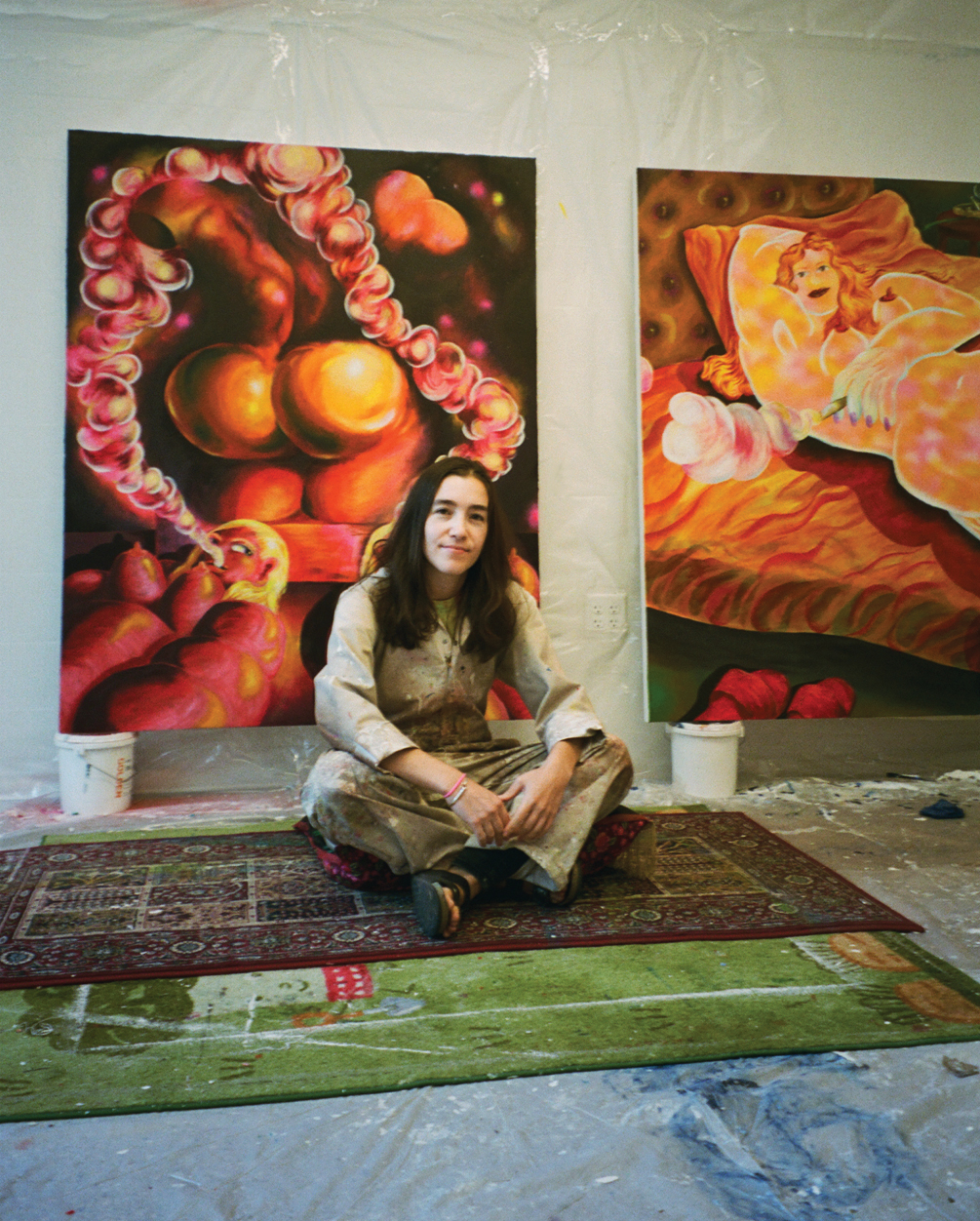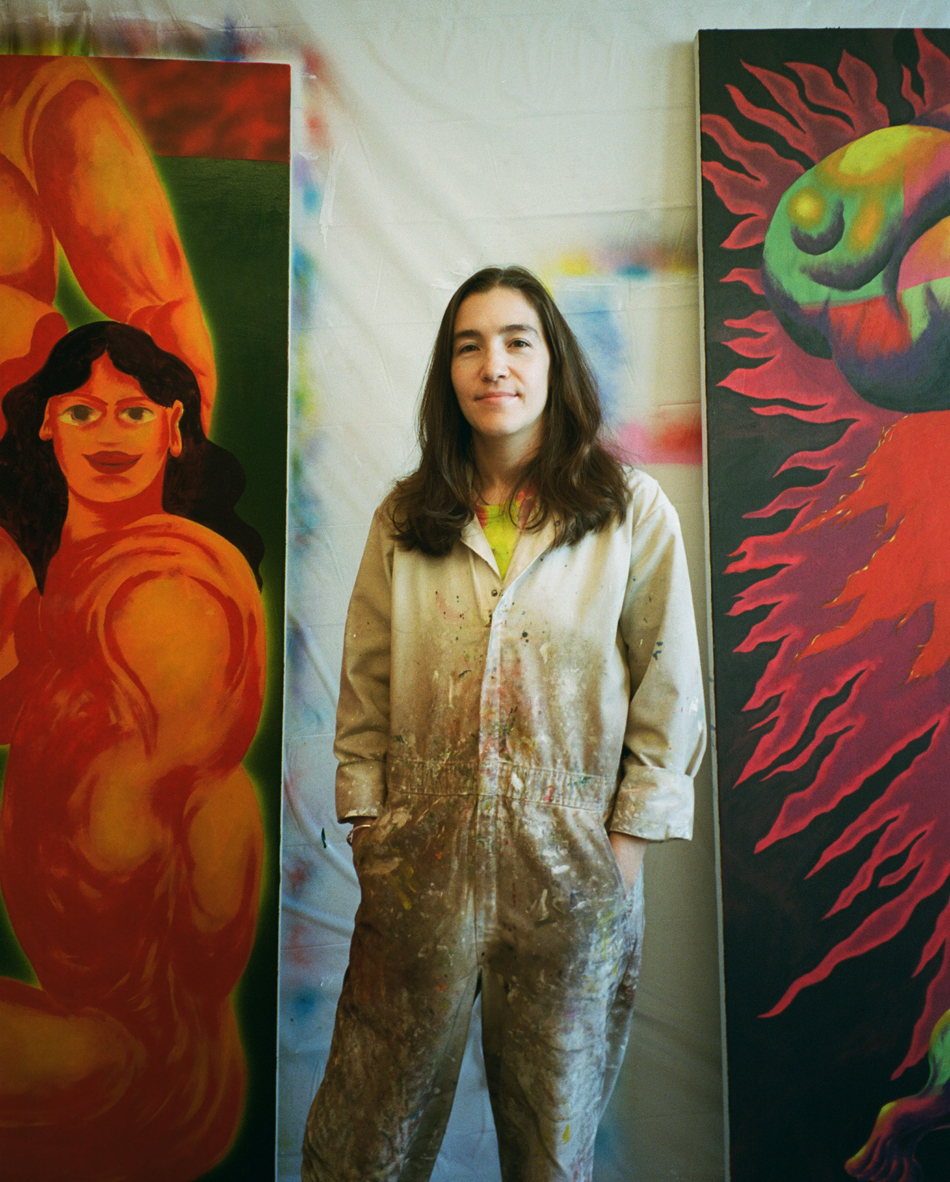 Ana Benaroya photographed in her studio, Jersey City, New Jersey. September 2021.
This story was printed in GAYLETTER Issue 15, get a copy here.