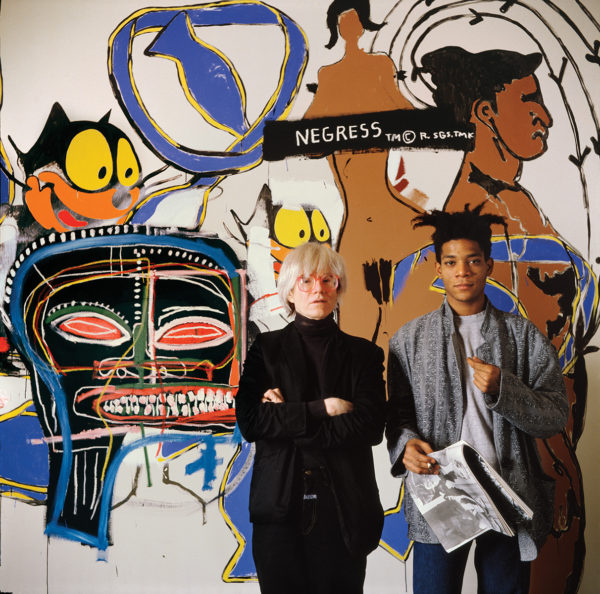 Jean-Michel Basquiat & Andy Warhol by Tseng Kwong Chi.
Art After Stonewall
50 years ago this June, the Stonewall Inn was raided by the New York Police Department, triggering one of the largest confrontations in LGBTQ history. Since that night, many battles, like marriage equality and the HIV/AIDs crisis have been fought. We've had big wins and realized some worrying losses. Reflecting on Stonewall allows us, of course, to celebrate our victories, but also inspires us to press on and keep fighting for those in our community that still face intense social and political marginalization. Jonathan Weinberg has published Art After Stonewall, 1969-1989, a book focused on the legacy of Stonewall that highlights more than 200 artworks "spanning the two decades between Stonewall and the AIDS crisis." Among the many featured artists are Alvin Baltrop, Cathy Cade, Gran Fury, Nan Goldin, Harmony Hammond, Lyle Ashton Harris, Tseng Kwong Chi, Peter Hujar, Greer Lankton, Mcdermott & Mcgough, Robert Mapplethorpe, Catherine Opie, Adam Rolston, Shelley Seccombe, Andy Warhol, Jean-Michel Basquiat and many more.
The book is pretty badass. Chapter Two (Sexual Outlaws) opens with Catherine Opie's photograph, Raven (Gun); a woman sits bare-chested on a couch, her nipple piercings connected by a silver chain. Arms stretched out, she aims a gun into the distance. On the adjacent page a quote by Flavia Rando reads, "We knew there were lesbian bars in Greenwich Village, but the mob bouncers could prevent women from entering. You could be judged too black, too brown, too young, too poor, or the police might raid and you could be arrested for wearing the wrong garments." Later in the chapter, Lynda Benglis' Artforum Advertisement from 1974 is shown. She's nude and oiled up as she holds a massive dildo between her legs. The photo is satirical, Benglis even described it as the "Ultimate mockery of the pinup and the macho." The artworks in the book are subversive, but sincere. These images and quotes come together to create an honest and unapologetic representation of queer art post-Stonewall.
Art After Stonewall, 1969-1989 "celebrates the passion, inventiveness, and fierce solidarity of the first generation of 'out' artists and activists. This groundbreaking volume stands as a visual history of twenty years in American queer life revealing the impact of the lesbian, gay, bisexual, and transgender civil rights movement on the art world." The Columbus Museum of Art in Ohio and the Leslie-Lohman Museum of Gay and Lesbian Art in New York have, in conjunction with the release of Weinberg's book, opened exhibitions of the same name.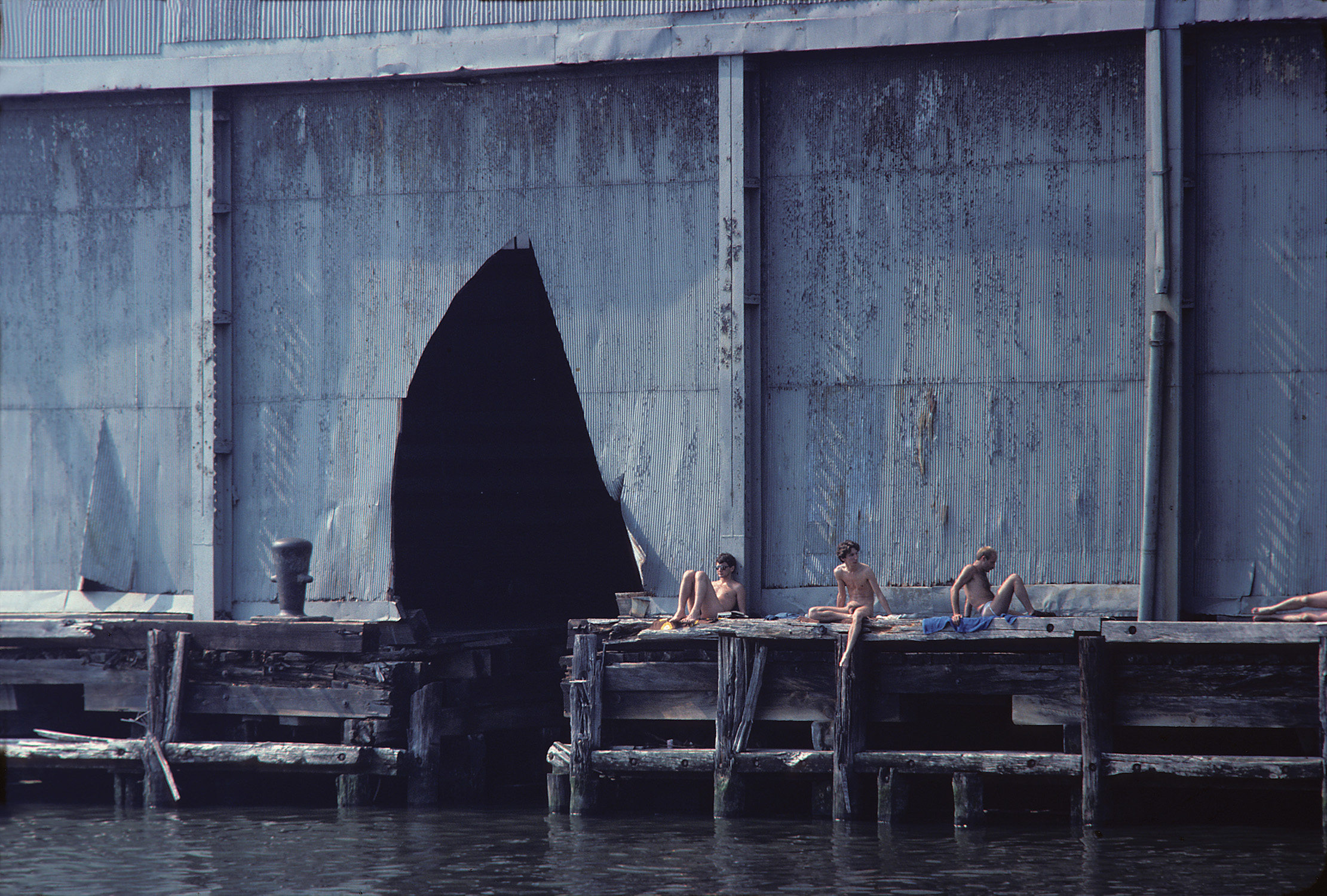 Pier 52 by Shelley Seccombe.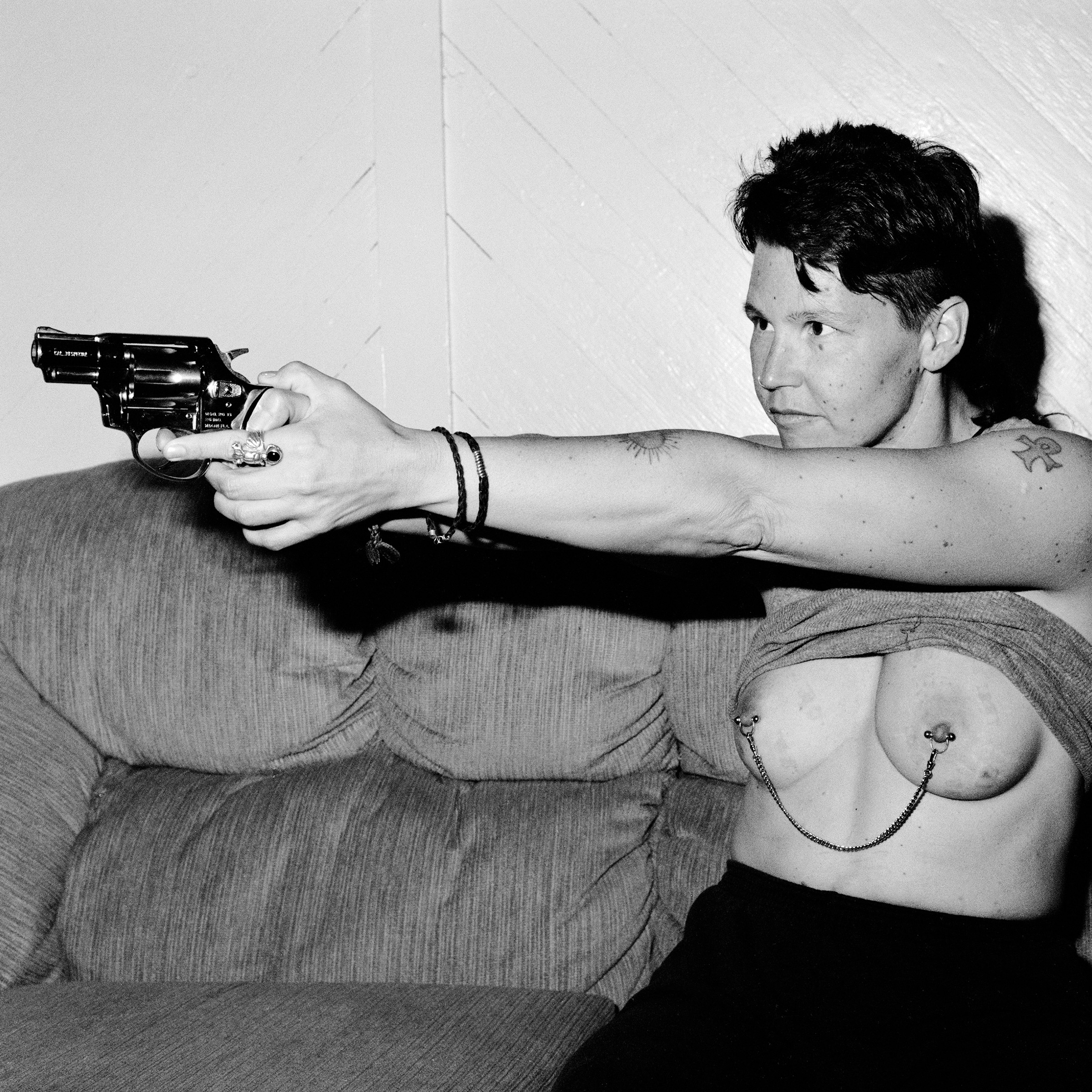 Raven (Gun), (1989) by Catherine Opie.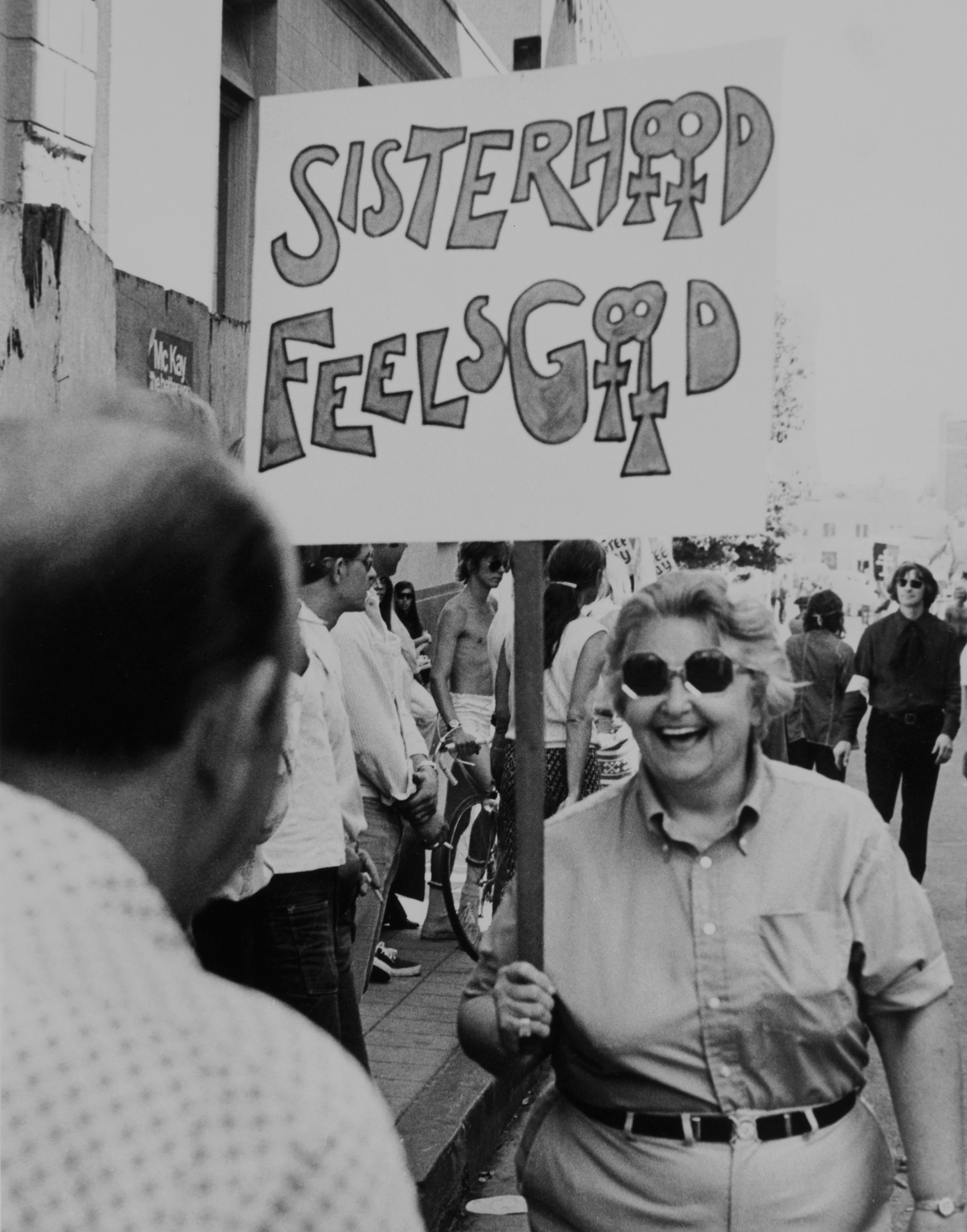 Sisterhood Feels Good, (1972) by Cathy Cade.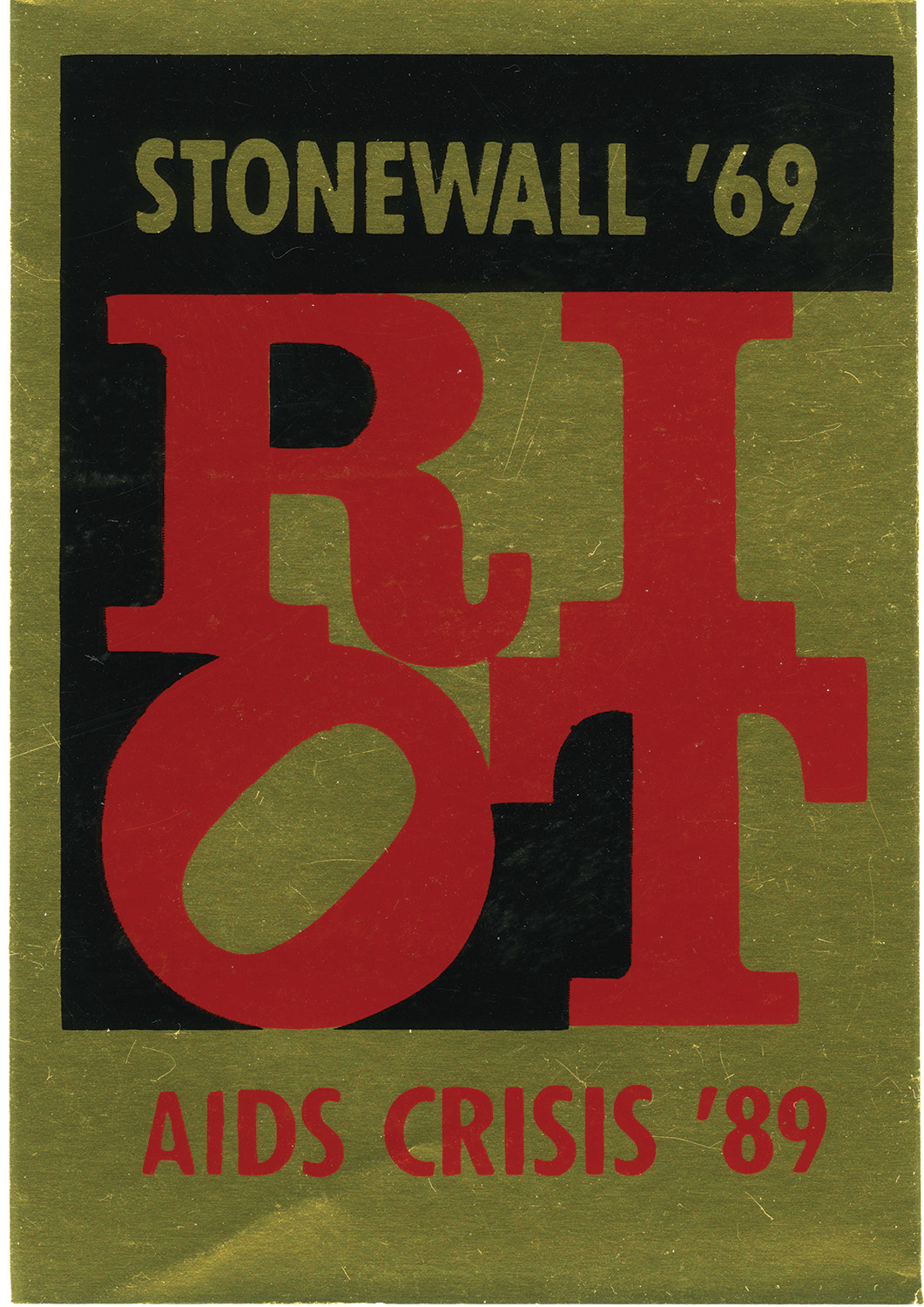 RIOT (1989) by Gran Fury.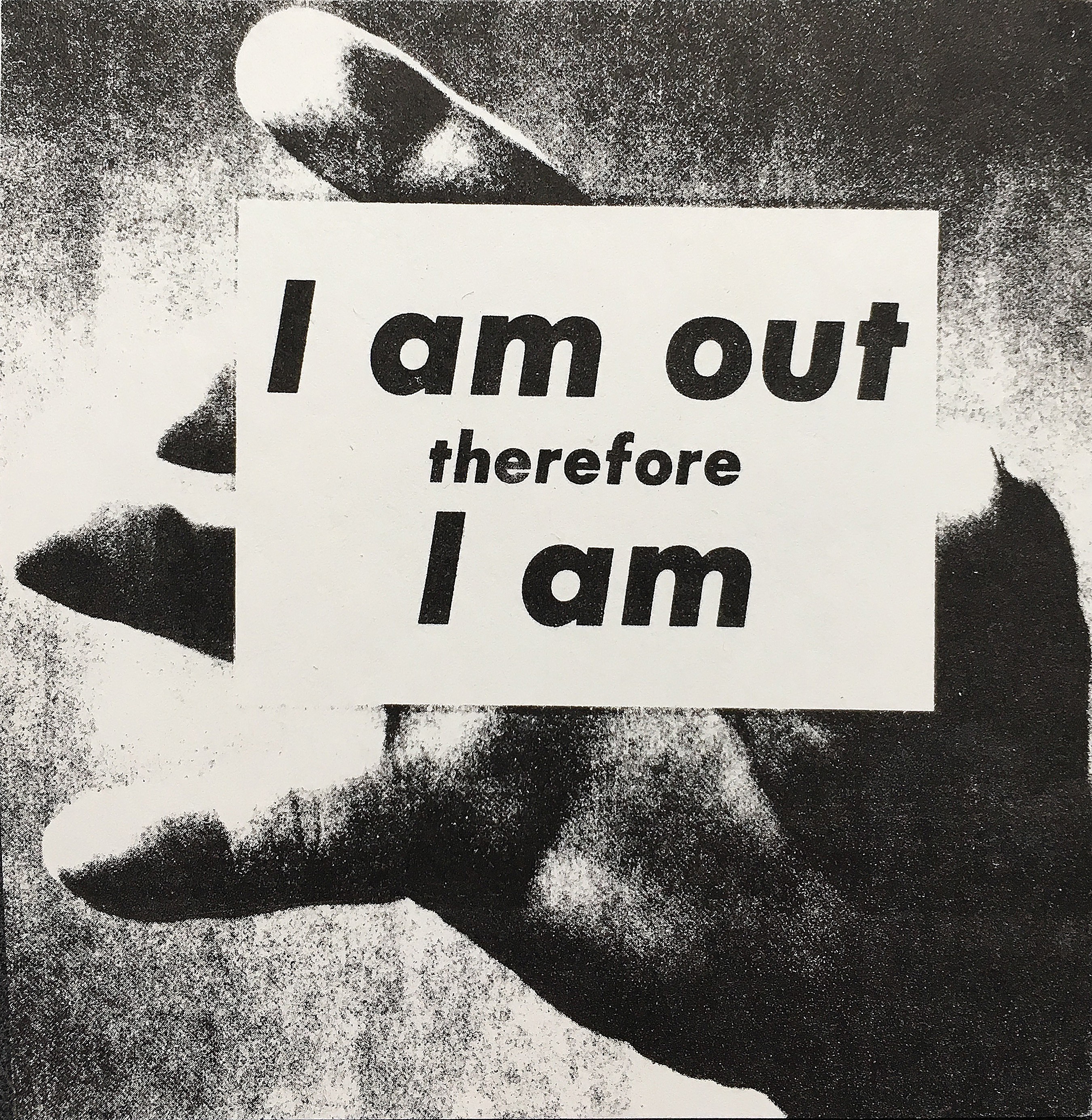 I am out therefore I am (1989) by Adam Rolston.

The exhibition "Art after Stonewall, 1969-1989," is now on view at the Columbus Museum of Art until May 2020 and at the  Leslie-Lohman Museum and Grey Art Gallery until July 2019.