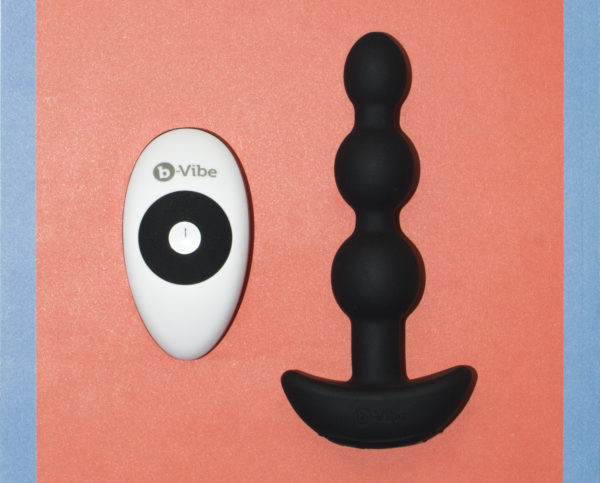 PHOTOGRAPHY BY GAYLETTER
b-Vibe Triplet Anal Beads
A blinding orgasm. Thats what we all want, right? Now, there's a few ways to achieve an orgasm of that caliber: maybe, for you, it's poppers (I hear Iron Horse and Pig Sweat are pretty good?), maybe it's edging (if it's not for at least an hour, you're not doing it right mama). Maybe, even, it's only getting off once a week or once a month to let things build up. For me, though, my approach this week was b-Vibe's Triplet Anal Beads.
First and foremost, b-Vibe did not create just any anal beads. When I think of typical anal beads, I imagine a long cord with a bunch of big beads, all of which are inserted into a very hungry bottom. This is something else entirely. It's equal parts dildo, vibrator, beads, and 100 percent fun.
I'm going to relay my experience with the Triplet Anal Beads, but first, let me describe to you some aspects of the toy that aren't readily apparent in the fabulous photo pictured (which features GAYLETTER Issue 1's back cover design). Upon unboxing the toy, I was pleased to find that it includes a discreet travel case made of hard plastic, reminiscent in material and form of those shell suitcases that I saw a couple basic queens try to fit in the overhead bins on my last flight to Barcelona. Girl, give it up. The toy itself is made of a super soft body-safe silicon and has six vibration levels and 15 vibration patterns. For the quantitative reasoners out there, that's 90 different vibration options! Gag. Also included are a remote (pictured) and charging cord. The remote works up to 30 feet away, great for vibrating the prostate of your partner as they, I don't know, work in their home office, make dinner, or water their plants.
First things first, I was charmed at the size of this toy. Sexually, I tend to top like 95% of the time, so I'm rather virginal. I was worried that it would be too big for me, but I relaxed, opened up, and it felt great. On the particular night I tried it, I didn't have a friend over, so I resorted to using the remote on myself. It's very convenient to use the remote to switch vibrations while you're jerking off as opposed to the button on the top of the toy. Since there are so many vibration patterns, I couldn't tell which I liked best or even how to find my favorites again. I get that having lots of choices makes it feel luxury and customizable, but I'm a sucker for a tight edit.
Second things second, the vibration pattern that I settled on felt like a jackhammer drilling my prostate. It was kinda exactly what I wanted from the Aneros Helix massager. When I decided, OK, time to finish, a dramatic conclusion it was. The orgasm was so nuts and bananas. I literally thought I was blacking out. Which goes back to my cold open about a blinding orgasm. If you want one, this is the ticket.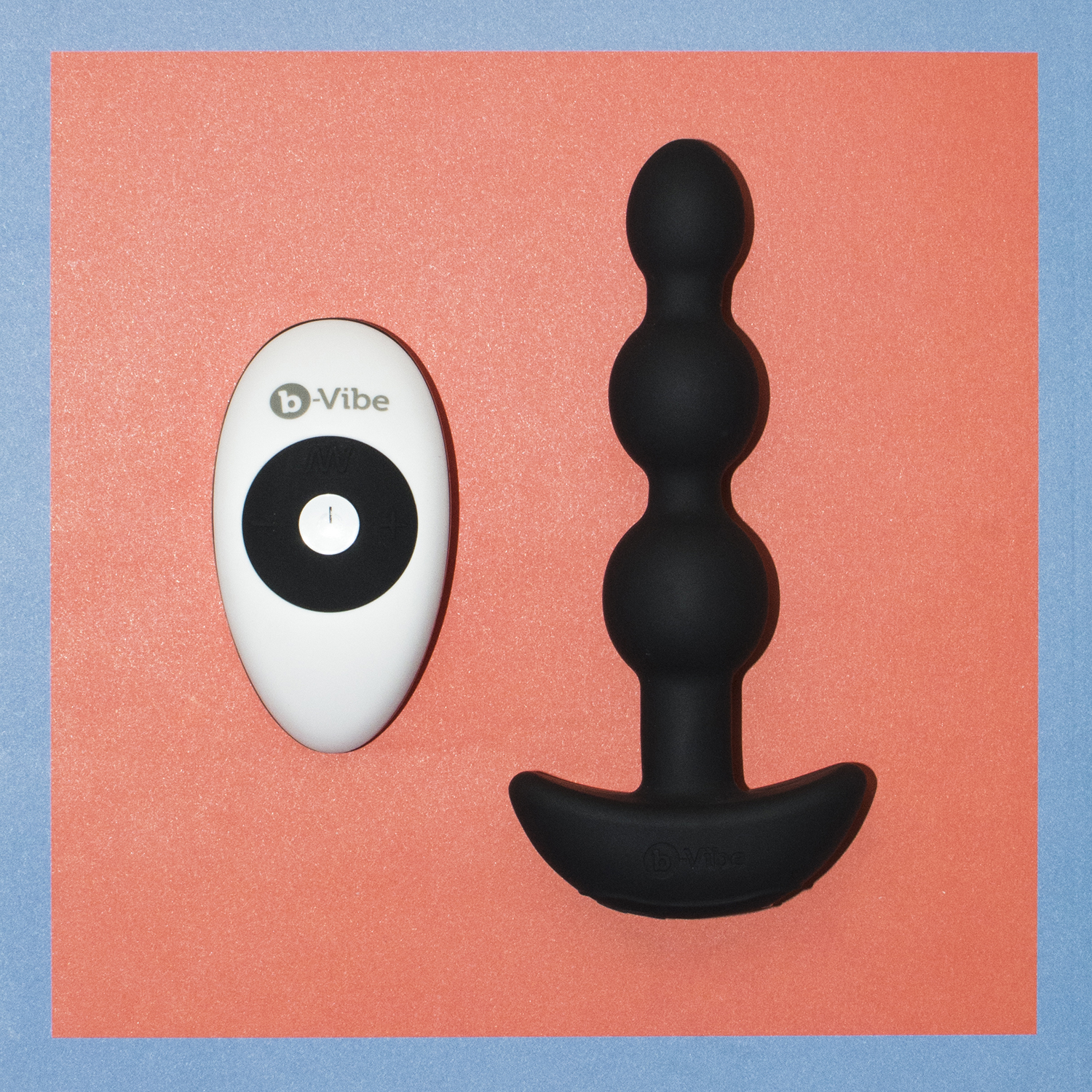 The Triplet Anal Beads retails for $140 and you can get your own (in black! in purple!) at b-Vibe's website.