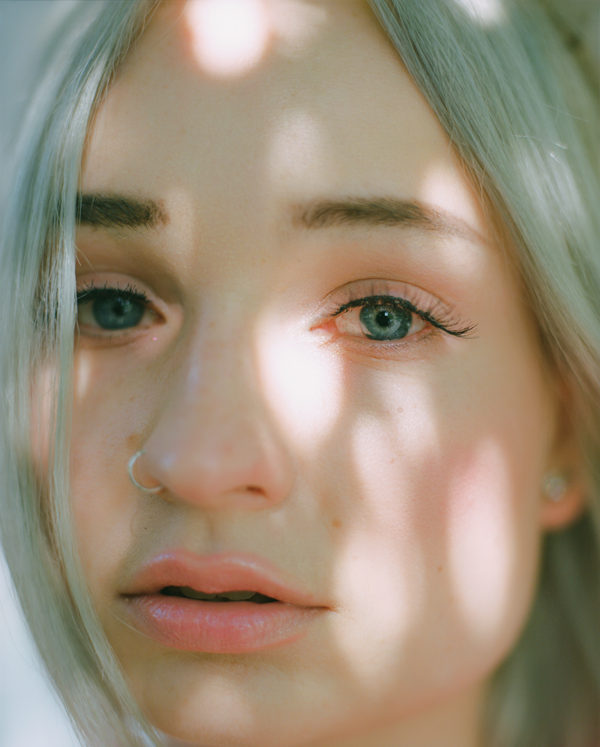 PHOTOGRAPHY BY LUKE GILFORD | STYLING BY MATTHEW MAZUR
Kim Petras
In pursuit of pop stardom, the German-born singer left the suburbs of Cologne for the promise of Los Angeles. Soon, she'll need no introduction.
"It's crazy to think my first single came out only a year ago." Kim Petras took a breath to consider the whirlwind. Six years ago she left Germany and headed to L.A., where, like countless others before her, she assumed her celebrity status awaited.
She wasn't wrong. Within the last few months alone, she attended the MTV Video Music Awards for the first time, performed her very first stadium show (at Arthur Ashe Stadium) and took the stage at Billboard's annual Hot 100 Festival. Now, her full-length debut is set to drop in 2019. This may all sound like the candied precursor to a glorious pop career, but despite the synthetic, sugary goodness of her music, arriving wasn't a cakewalk. "What I have," Kim said, "I worked for it."
Following an absurdly busy August in New York, Kim returned to L.A. in time to celebrate her 27th birthday, at Disneyland no less. She spent the day with close friends and a bunch of gummy edibles, shutting off her phone for an adventure in the park. She needed to unwind before what might be an even busier autumn, including an upcoming tour with Troye Sivan. "It felt great to just be a person," she told me, remembering the edibles. "I just needed a day to be stupid."
She says all this without an ounce of irony — a key facet of her brand. As we chatted, she called herself "basic," citing her abiding interests in Pumpkin Spice Lattes and ramen noodles. Excitable yeah!'s were sprinkled throughout her thoughts, revealing the lick of German still left on her tongue. That, and a slight lisp lingering as a marvelous additive to her girlish allure.
On Instagram, Kim can look digitally rendered, as a battery of filters helps heighten, gloss or morph her visage. Likewise, in her music videos she's every kind of Barbie. Really, though, her in-person image varies between cyber-guru and Euro-delinquent. She has long limbs, naturally arched feet, a thick head of hair and eyes like Cool Blue Gatorade.
In pop music, image is everything. Think Madonna, and you arrive at cone-bra; think Britney, you get red vinyl jumpsuit. With Kim, it's an amalgam of all things music and internet. Timing. Network. Location. Looks. But she's less interested in the image; she just loves fashion, and she wears what she likes. Her main focus is making catchy pop music, which makes sense. The genre saved her life.
By some accounts, pop music dates back to the Edwardian era, when music halls were filled with hokey tunes sung for large audiences who were, for the most part, in on the joke. As technology advanced in the early 20th century, recording technology arrived and, eventually, 78-rpm records were manufactured on the cheap, which led to an industry boom. Singer-songwriters flocked to the epicenter, New York, to create music that would sell and sell well. Pop, in its essence, is a commercial commodity.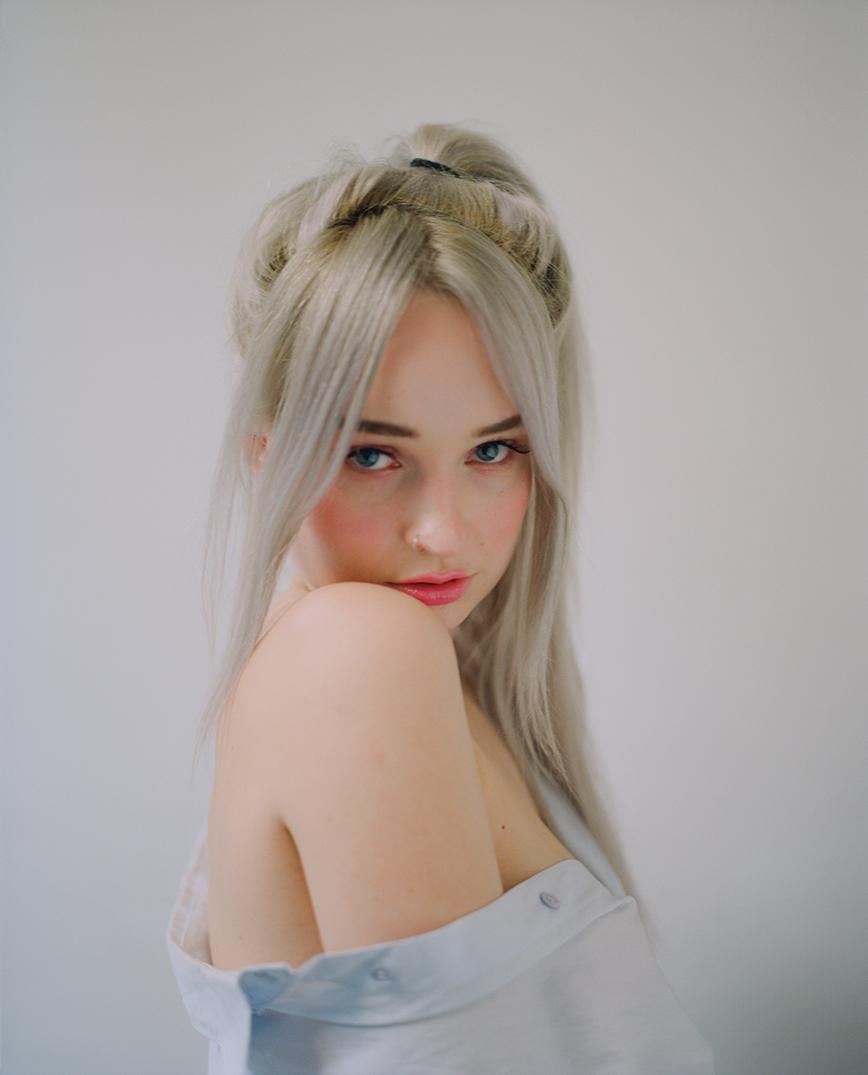 Kim wears shirt by Raf  Simons.

As history has it, most of the first pop stars were men: Bing Crosby, Frank Sinatra, Elvis Presley, the Beatles, etc. But let's get to the women: Billie Holiday, Judy Garland, Ella Fitzgerald, eventually Diana Ross. As media-technology advanced from radio to TV, faces began to matter as much as voices. Pop singers who had a look to match their talent would go on to accumulate huge, international followings who cheered their every move. With TV, more people heard them sing, more people loved their look, more people could trace their every step. Modern celebrity was born.
About 10 years ago, Kim became a celebrity of sorts, but in a different way. At the age of 16, she became the focal point of German culture and media by advocating, with the help of her parents and select German press, for her own gender-confirmation surgery. In 2008, Kim became the youngest person in Germany to undergo the procedure.
"I definitely feel like I've been really lucky," she told me. "Most kids are not as lucky. Trans people have one of the highest suicide rates; half of trans people don't even make it." Since Kim's transgender identity has been public information from the get-go, she's generally candid and tonally nonchalant on the subject of her transition. Where some transgender celebrities may find themselves prone to pontificate, Kim is, well, totally chill. "I was like, I don't want to live if I have to live as a boy."
"Of course, being a trans kid, I got spit on. I got shit thrown at me. I had to change schools. I got beat up." Her story, like the story for anyone who decides to come out at a young age, involves bullying, social anxiety, compartmentalization and, alas, sweet escape. "People did not like me as a trans kid," she said. "So that's where I turned to music and thought about happy things."
Fan, derived from fanatic, is someone with single-minded zeal. In the internet age, zeal has become pride, in some cases turning into obsession. As a teen, Kim immersed herself in pop history, diving into the discographies of greats like Etta James, Freddie Mercury, Madonna and Cyndi Lauper. She studied music documentaries and took note of how her favorite songwriters went about their craft. She wore all sorts of hats, recording various demos on GarageBand and eventually, in 2012, posting an EP on YouTube, which helped her gain a small but significant following. She moved to L.A. the same year.
Pop music, for Kim, has always been a form of escapism. "It got me through a lot of bad situations," she said. "Pop songs feel like my friend. I always want music to lift me up and make me feel good. I feel like that's what I need pop music for."
To one degree or another, culture has always yielded identity. But when someone first begins to question their sexual or gender identity finding an acceptable place to focus that confusion can be a hellish task.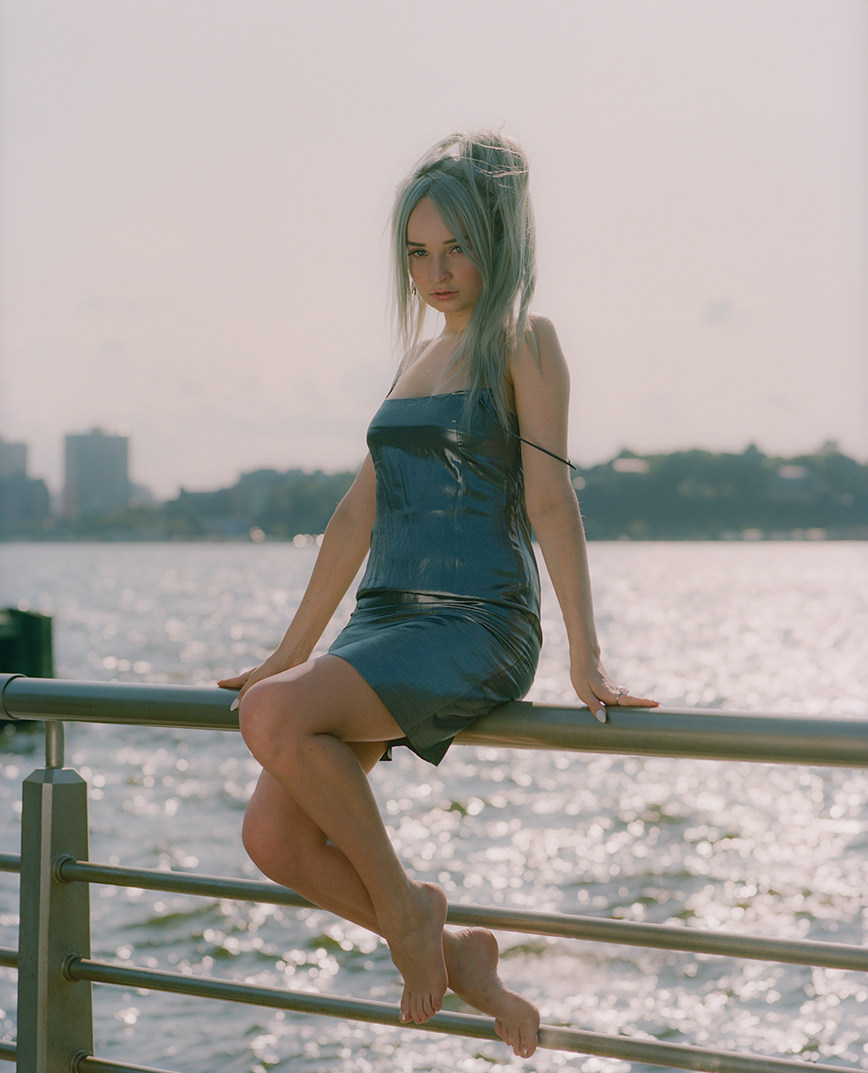 Kim wears earrings by Tiffany & Co. Dress by Cedric Charlier, ring by Balenciaga.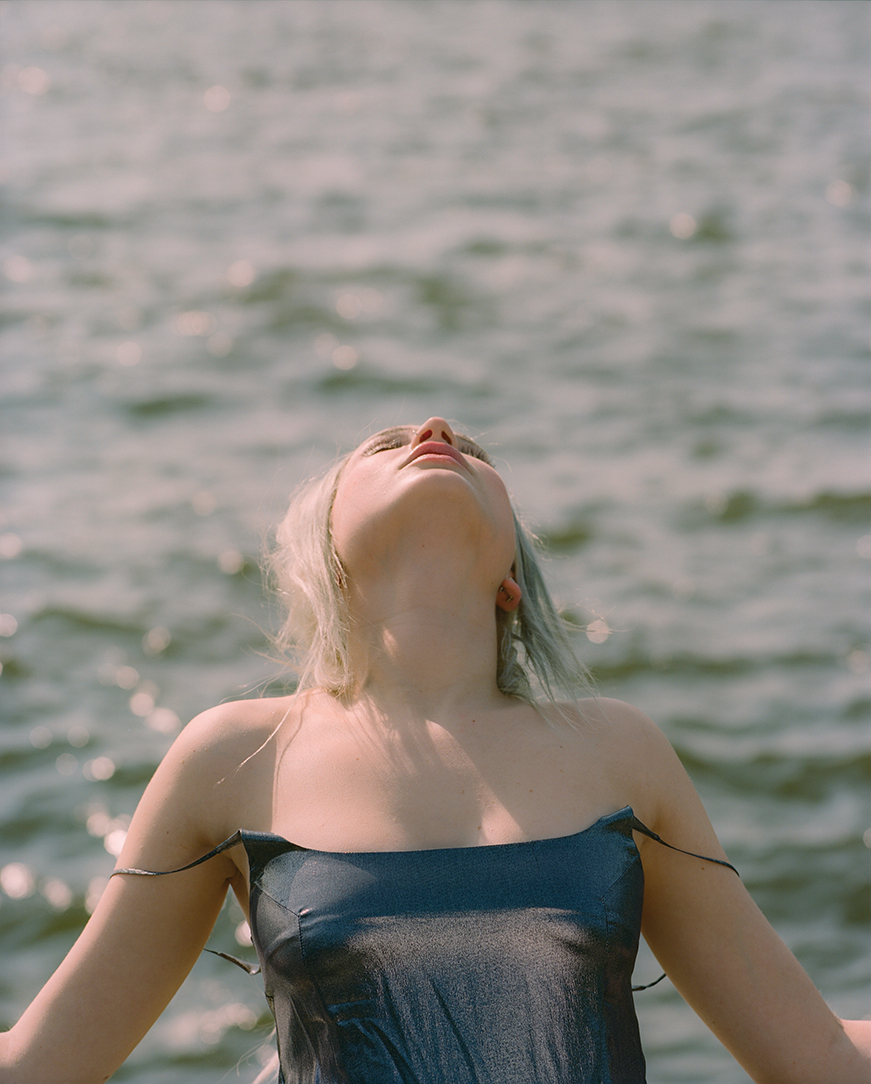 This story was previously printed in GAYLETTER issue 9. To read the full story and to see the rest of the images, click here to get a copy of the magazine.