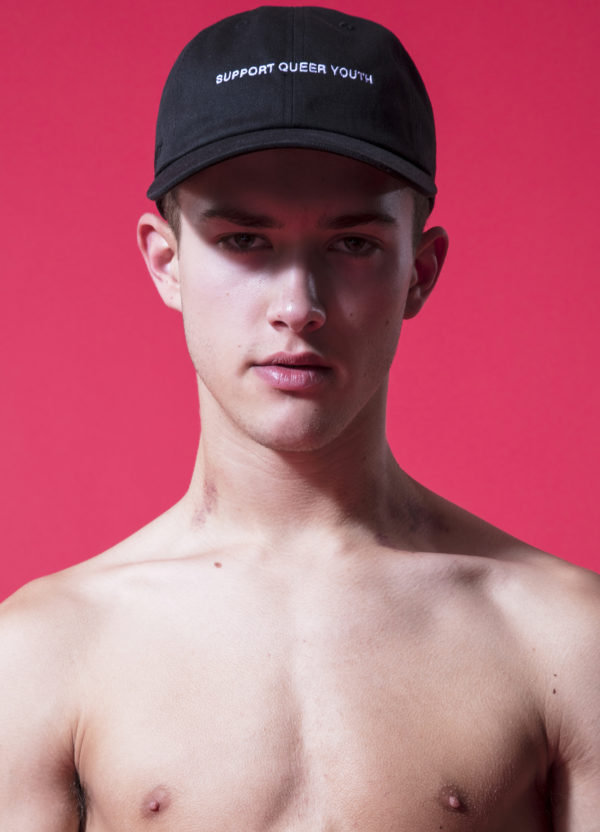 PHOTOGRAPHY BY GERARDO VIZMANOS
Sean shows Pride
Sean Ford, CockyBoys newest exclusive model, thinks "entering porn is entering politics." While that may sound unbelievable to some, Sean's idea captures the progress made by our LGBTQ forebears. Without their fighting at the Supreme Court and rallying year after year on the streets all across the country, Sean probably would have grown up in fear like so many other queer youth who are still afraid, ostracized, lonely and uncertain in regards to their inherent sexuality.
We took Sean's super cute, super proud self to be photographed by Gerardo Vizmanos (who photographed one of our past covers — He sure knows a thing or two about butts) to celebrate Pride Month with messages of strength and support. Sean was very comfortable with being nude on set, and we found that very refreshing. (It was much appreciated, Sean!) It also made him super easy to work with. Considering how pleased we were, we're going to release some of those beautiful nudes in our next printed issue (GAYLETTER Issue 7 coming soon). You're welcome!
Being proud doesn't come easy to everyone, but the statements written on caps and t-shirts encourage us to remember those who we are fighting for this month: our trans, bi, two-spirited siblings, the queer youth and each other.
We are here and we are queer. Be proud for one another.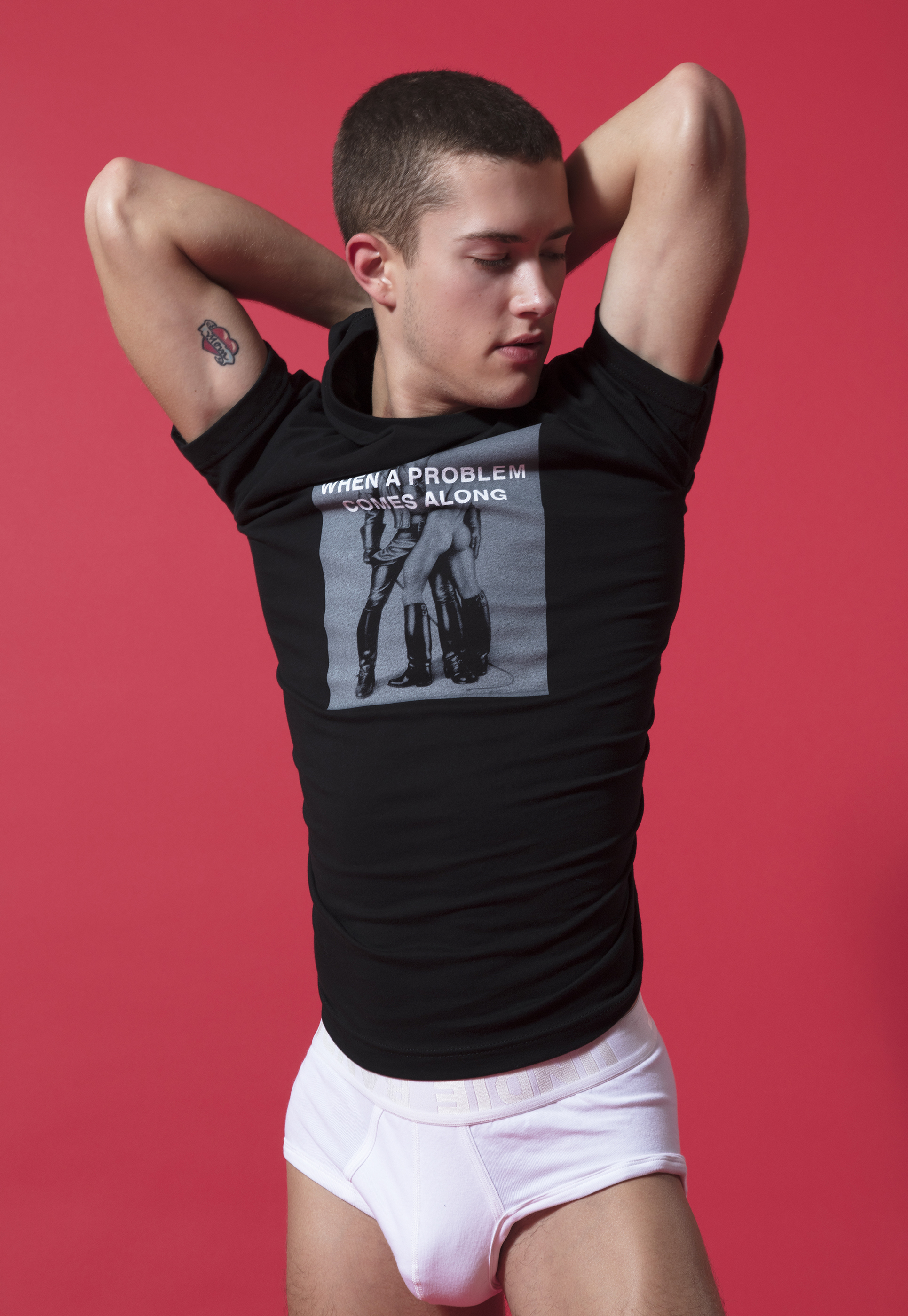 Sean wears a t-shirt by Tom of Finland Foundation x Lockwood51, briefs by Undie Bandit.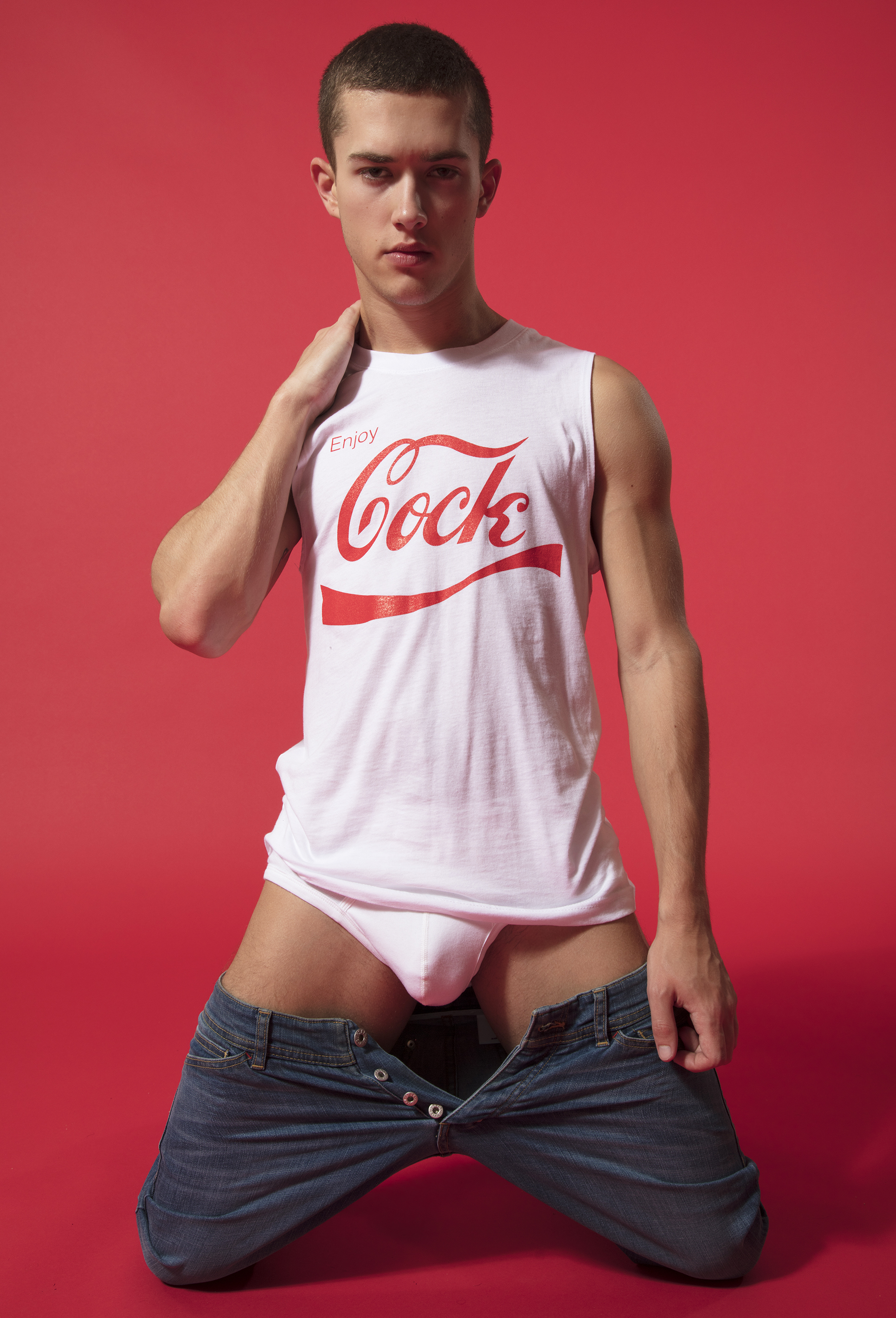 Enjoy Cock Muscle shirt by Lockwood51, jeans by Rufskin.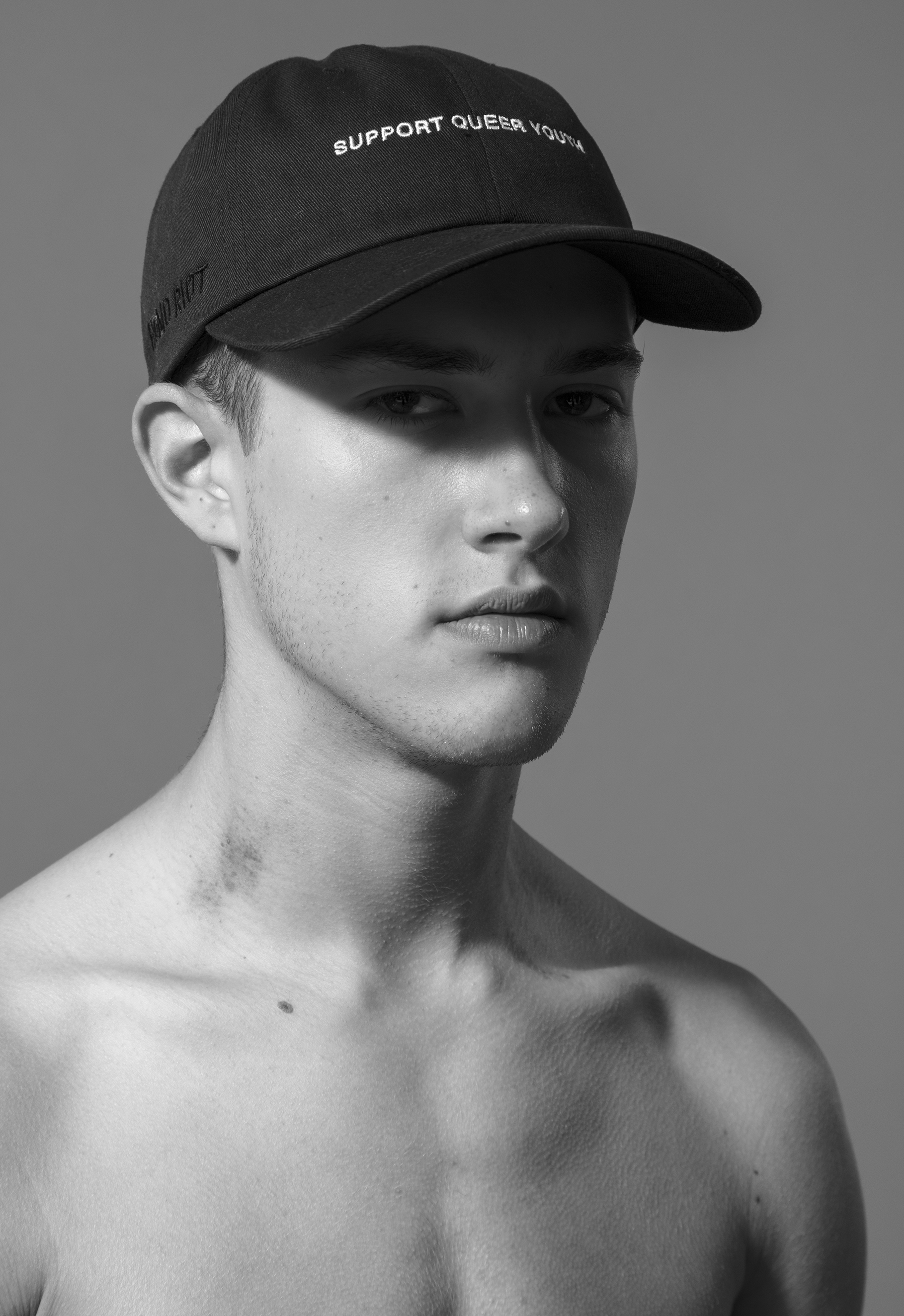 Support Queer Youth hat by Lockwood51 x Homoriot.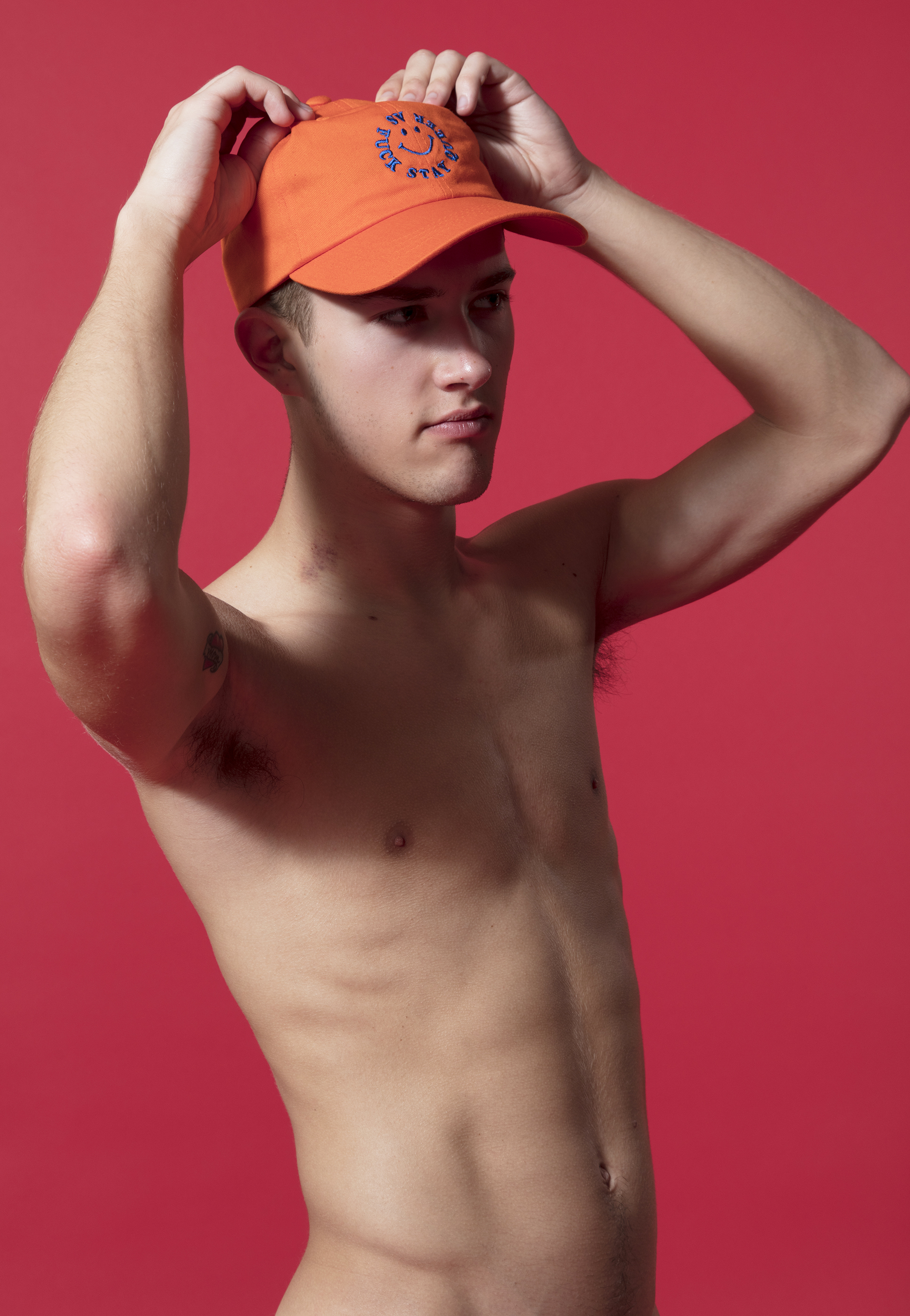 Smiley hat by Lockwood51.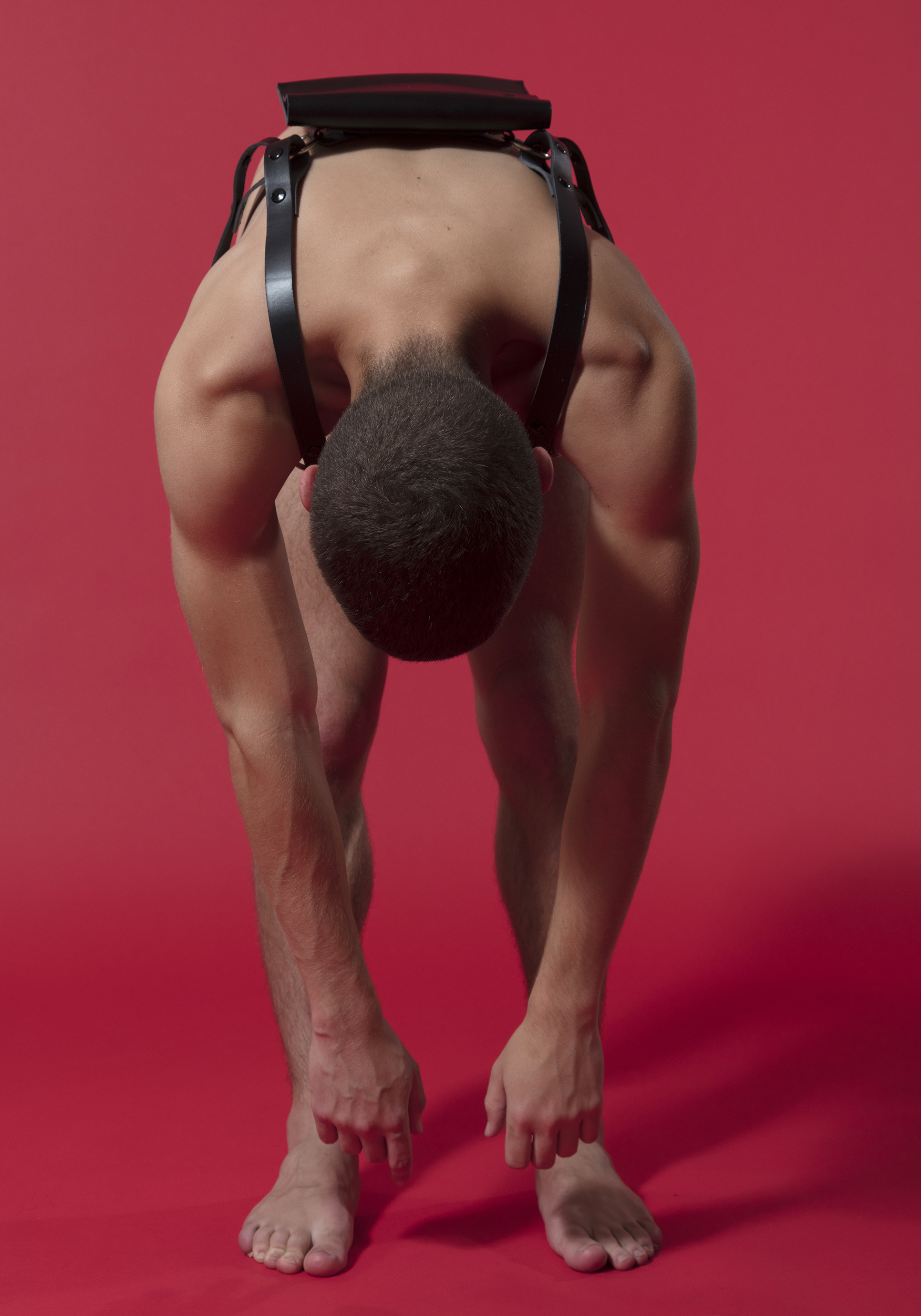 Harness bag by Artém Atelier.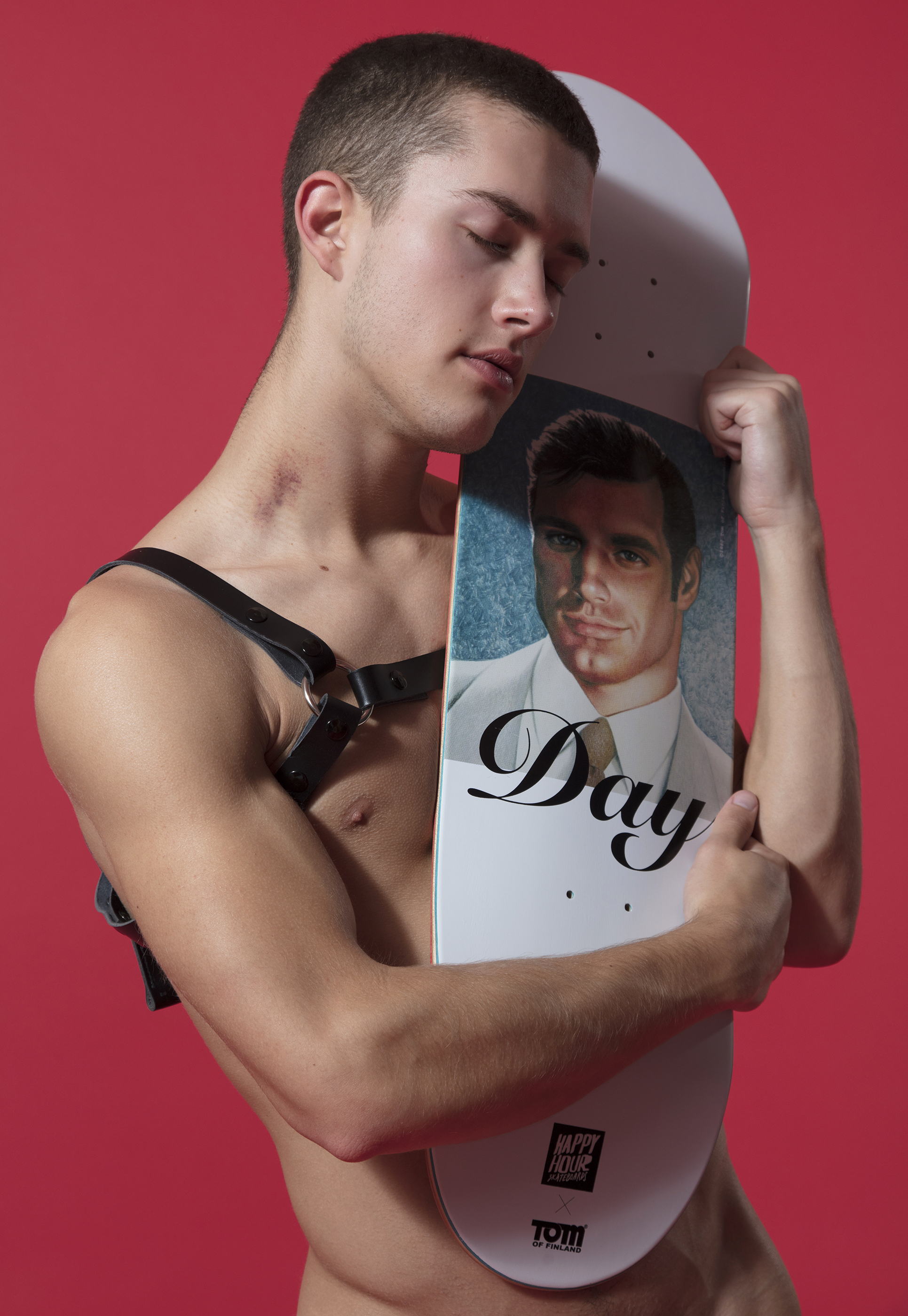 Day skateboard by Tom of Finland x Happy Hour.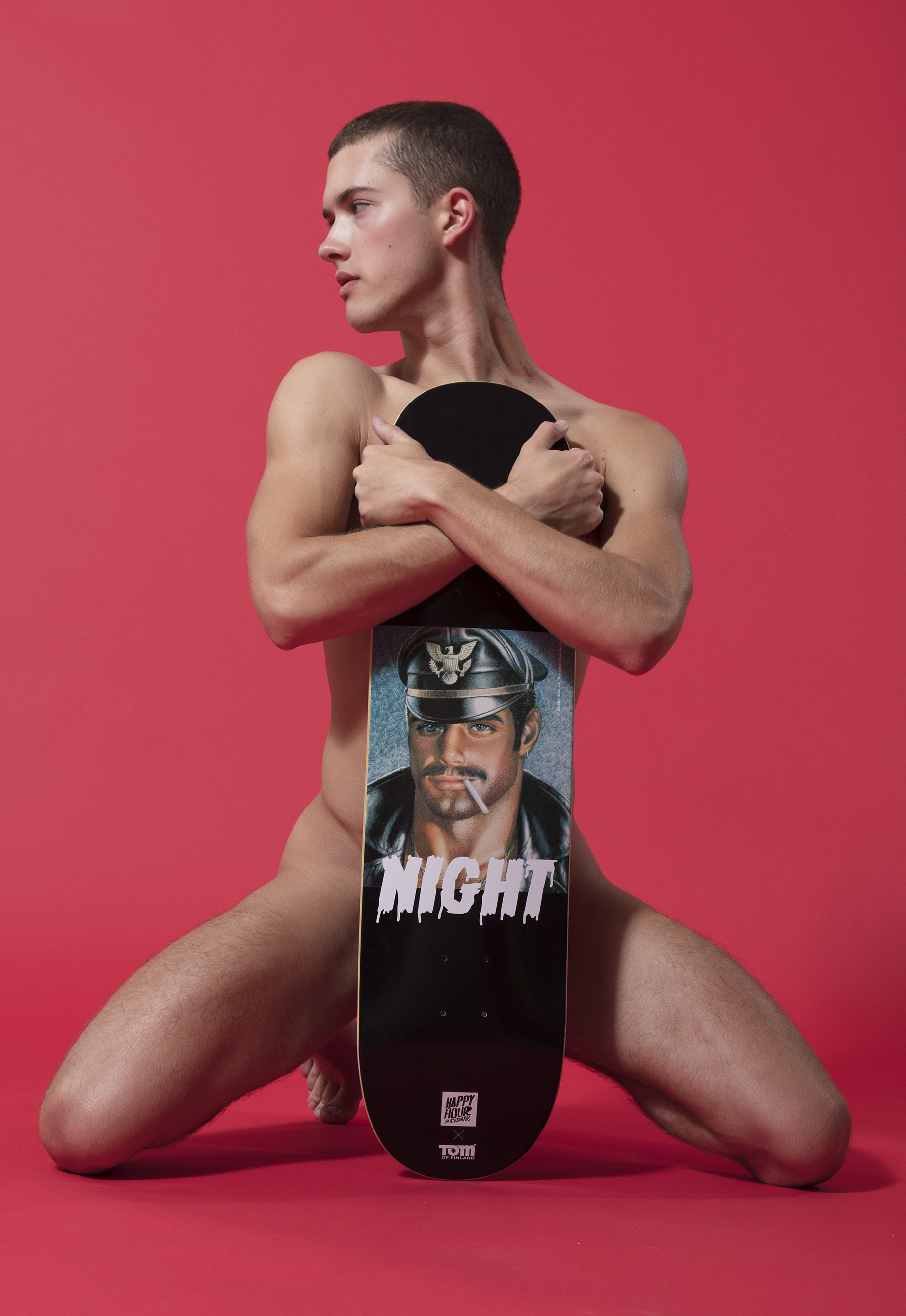 Night skateboard by Tom of Finland x Happy Hour.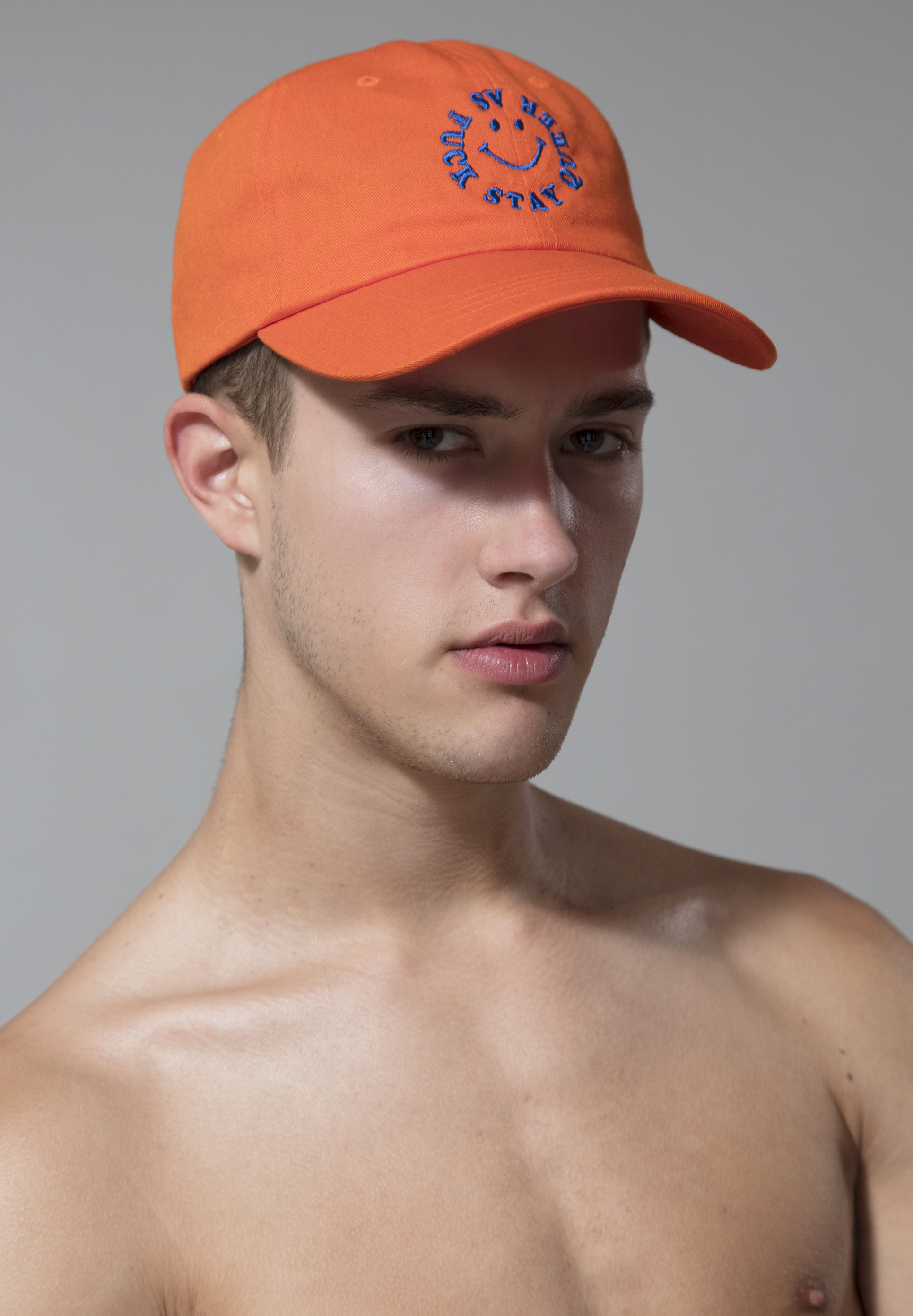 Please do.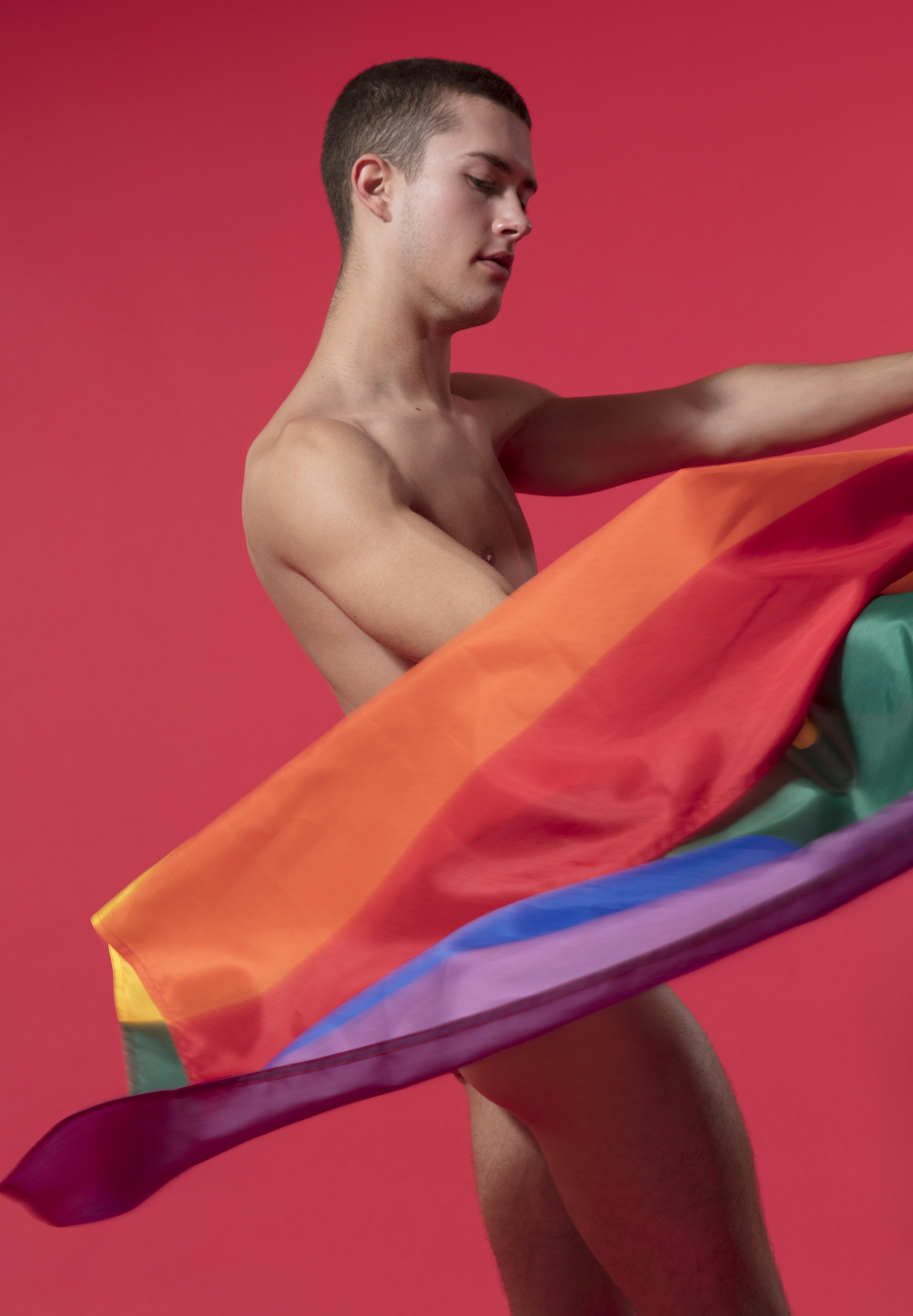 Sean is ready for Pride!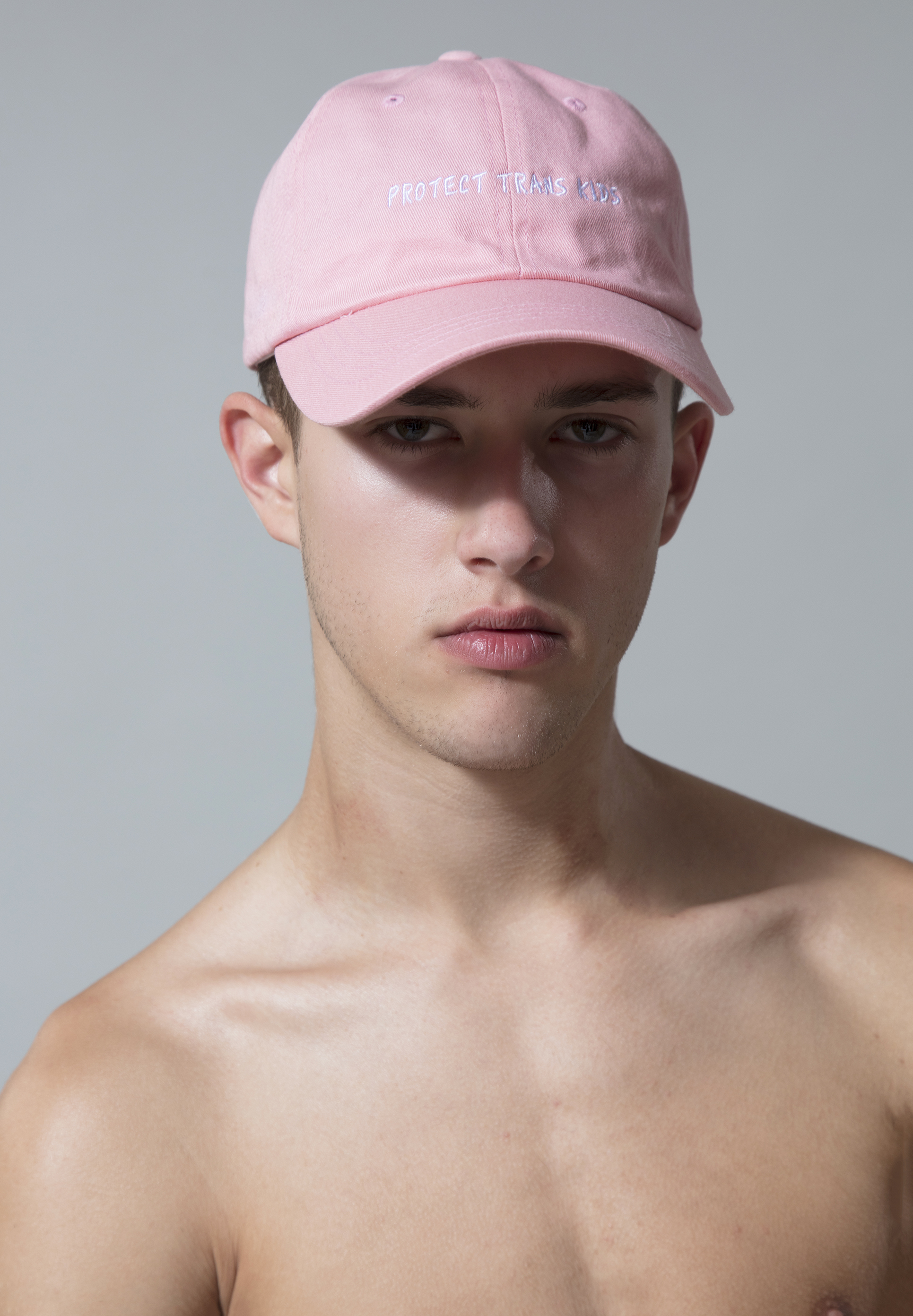 Protect Trans Kids hat by Homoriot x Lockwood51.