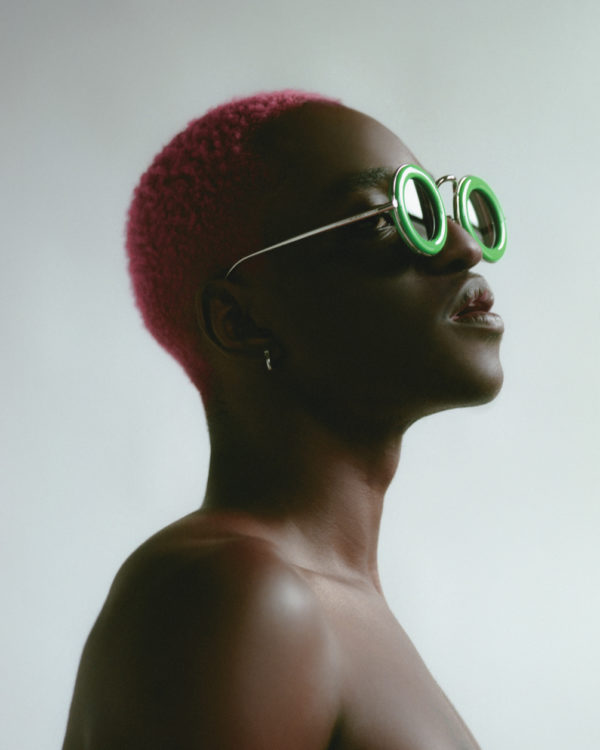 PHOTOGRAPHY BY JEAN TOIR
TAMA GUCCI
With the recent release of his newest EP, Almost Blue, Brooklyn-based artist Tama Gucci leans into a new era of his already storied career. The last several years have seen the 24-year-old expand his repertoire of self-produced music, experiment with new processes of songwriting, and begin performing at clubs across the country. Almost Blue marries Tama's roots in bedroom-pop with this recent growth, culminating in a project as experimental as it is polished.
Though since 2020 Tama has lived full-time in New York, he visits his hometown of Miami often. While he still feels fondly towards his birth city, Tama admits that his cultural upbringing took place as much in Miami's physical communities as it did in online spaces like Myspace, Twitter, and Tumblr.
Growing up online, Tama found his footing amidst a frenetic exchange of ideas. Many of his early experiences read as canonical for an extremely-online teen in the 2010s. He was posting on MySpace at age nine — heavily filtered and throwing up middle fingers. In his later teens, working at an American Apparel in Miami's South Beach, he would check the company's Tumblr daily to see if they had featured his Instagram photos on their feed.
Though Tama has steadily gained exposure through sharing his self-produced tracks on Soundcloud, he's had a handful of viral moments as well. One of the first came with the release of his Thotiana remix. The version softened the Blueface track with gentler vocals and a beat Tama originally had made for a James Blake cover. As the track gained exposure, it was posted to Instagram by cast members of VH1's Black Ink Crew — including Safaree Samuels, an ex of Nicki Minaj. Tama, a Barb through and through, was shaken.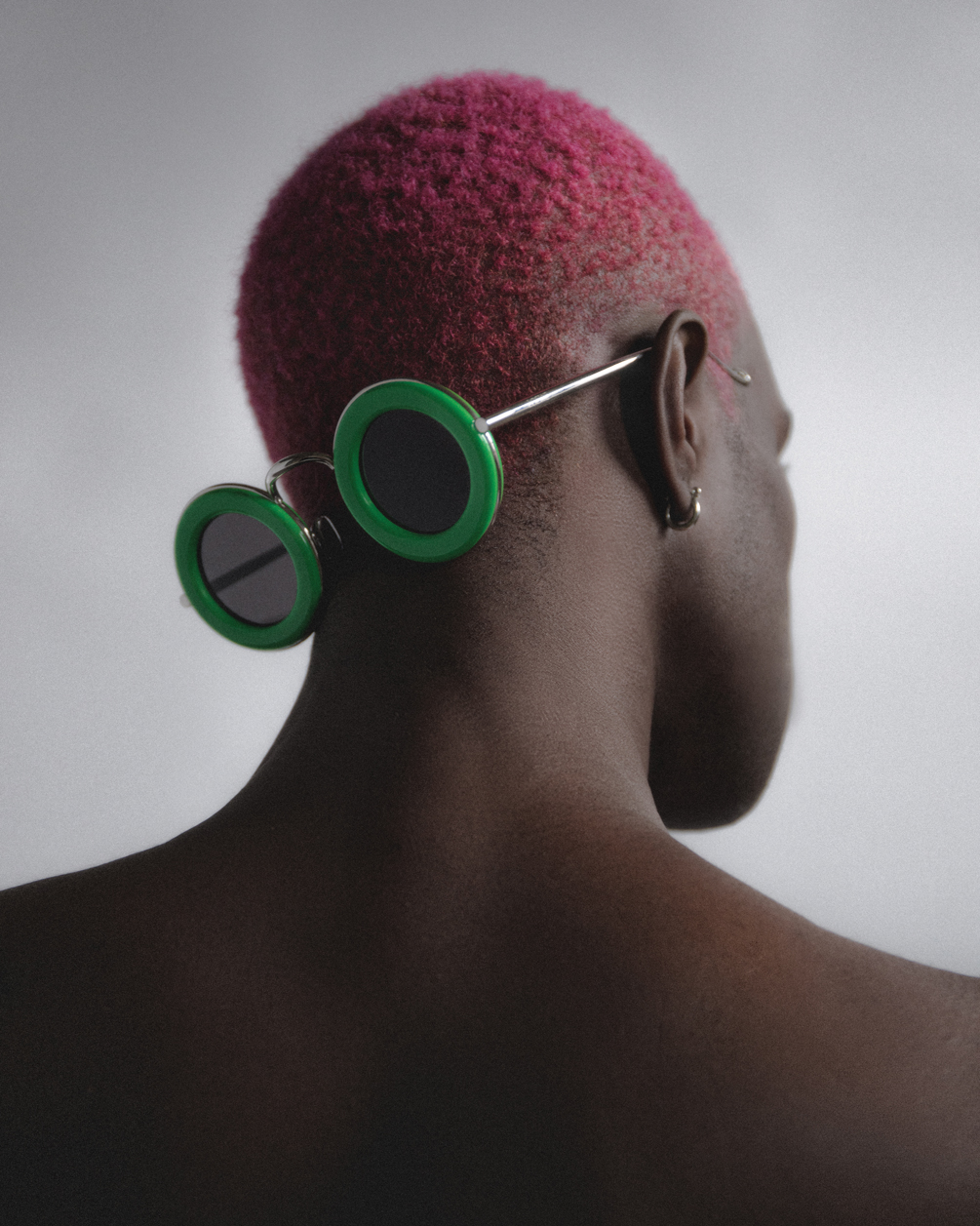 SUNGLASSES BY LOEWE.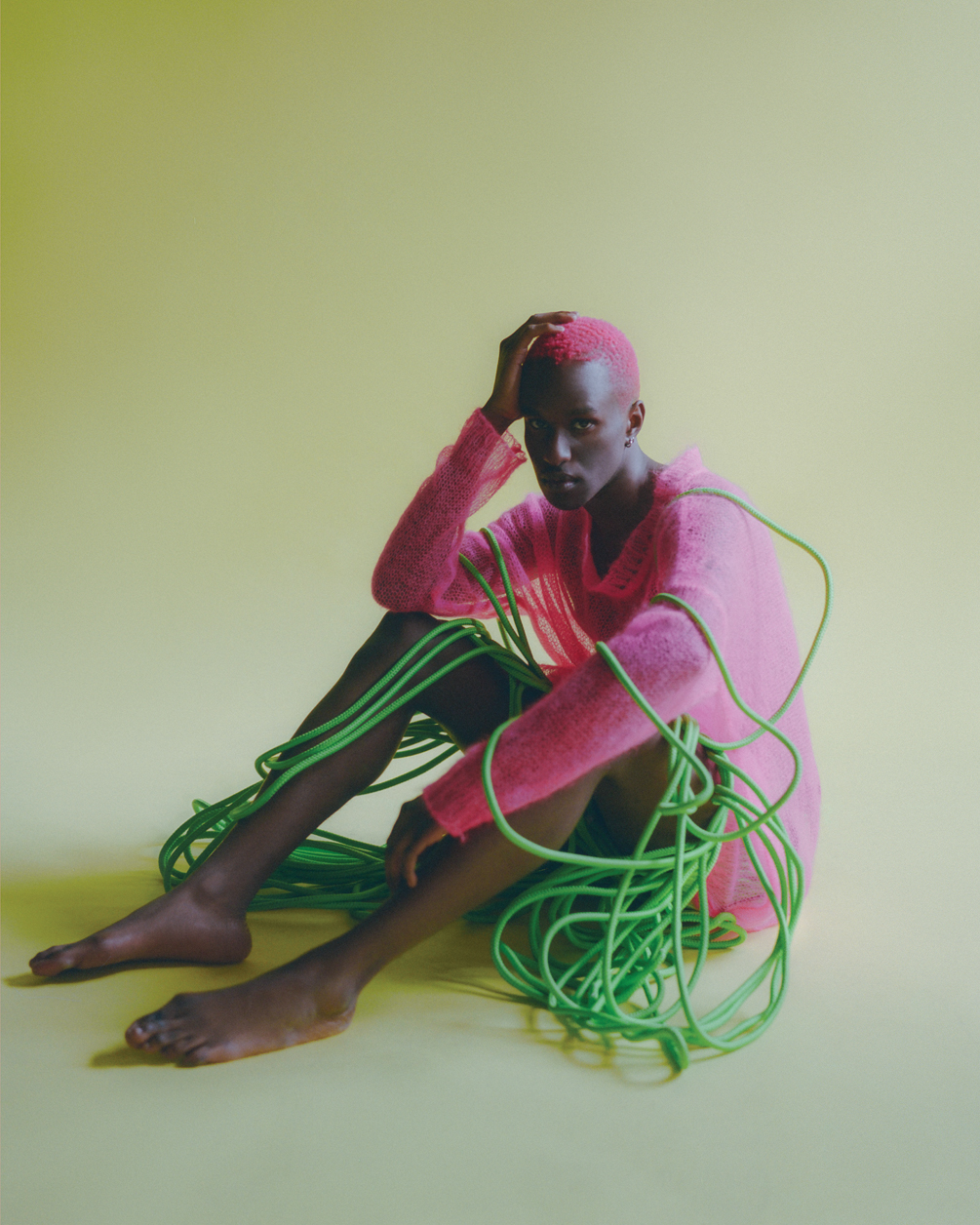 SWEATER AND TROUSERS BY LOEWE.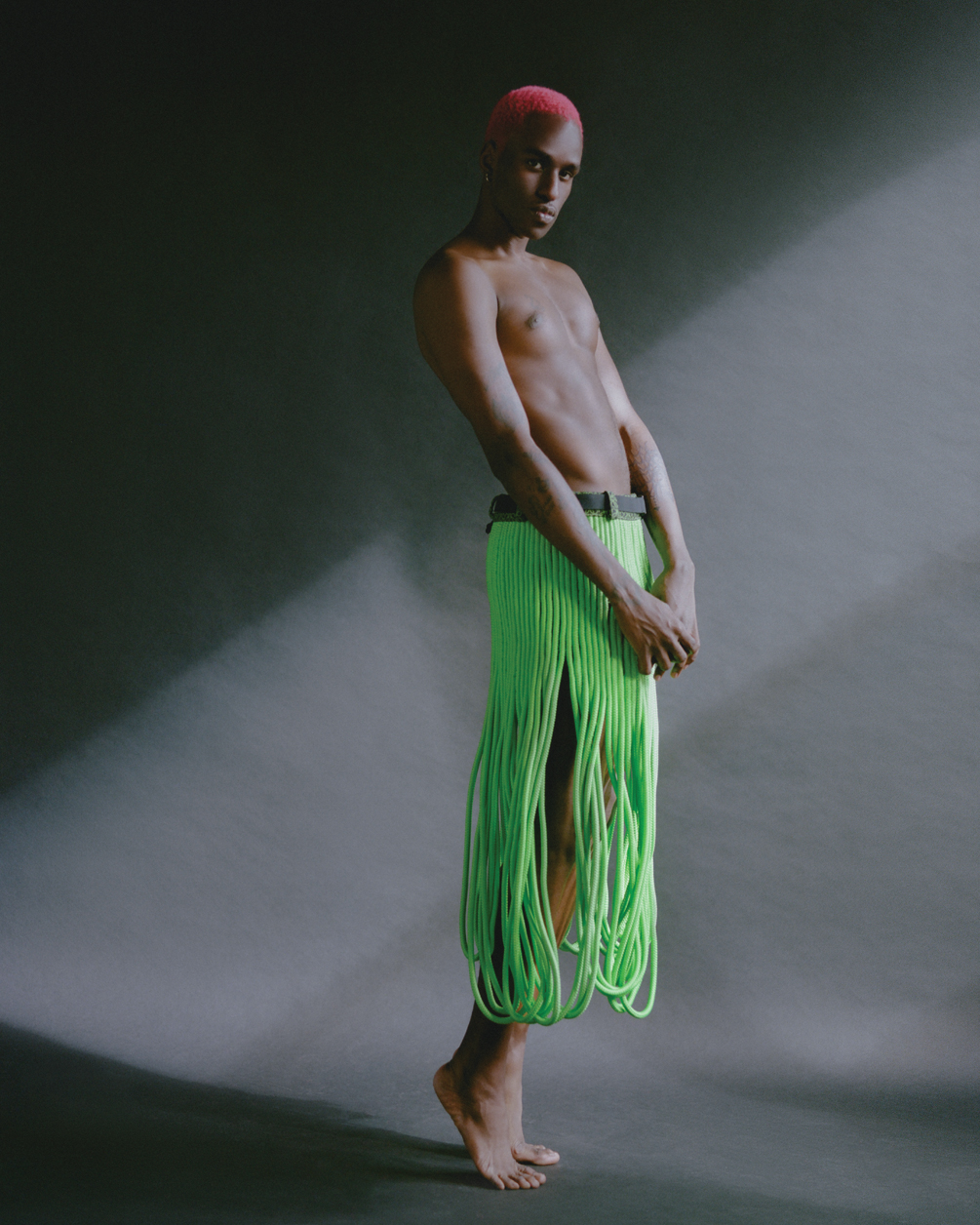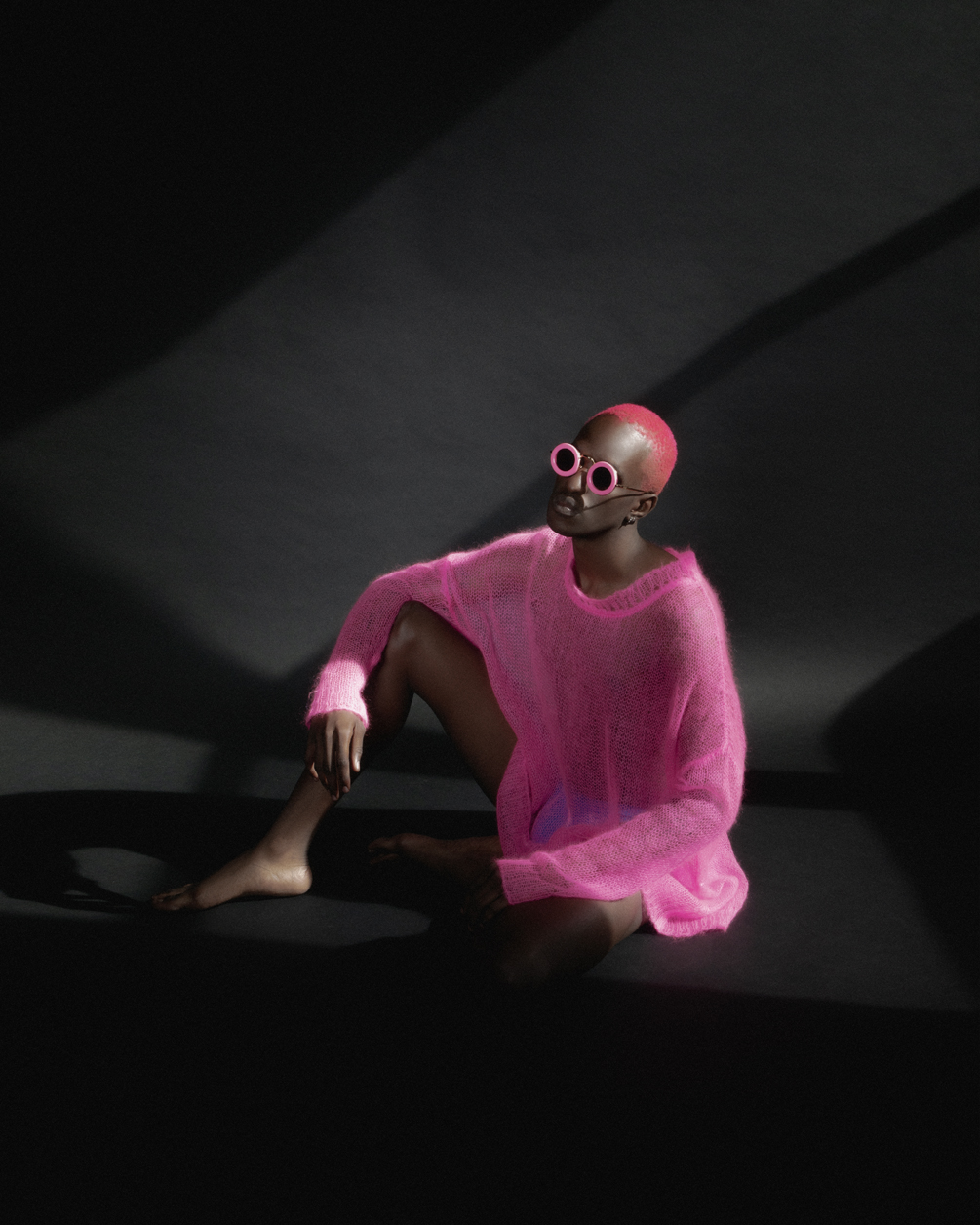 Though he's made recent tracks in collaboration with other producers and artists, Tama prefers to produce independently. During Covid, with ample time alone in his apartment, he re-tooled his creative practice, experimenting with different processes of writing and production. As a result, his songwriting has become more fluid, allowing him more freedom to play with ideas and to let tracks develop organically.
As a songwriter, Tama finds inspiration from Björk, Brandi, Imogen Heap, and obviously Nicki Minaj. Though the emotionally fraught nature of his lyrics has left some wondering about chaos in his personal life, the artist says his lyrics usually refer to situations from reality TV — 90 Day Fiancé, The Real Housewives of Atlanta, and The Real Housewives of Beverly Hills are favorites.
With the world's gradual re-opening, Tama has found himself busier than ever. As collaborations and festivals have taken him across the country, he's sometimes jarred by the breakneck pace of it all. Between featuring in a video for Telfar's recent Moose Knuckle collab, appearing on Caroline Polachek's Club Quarantine set, and frequent gigs at Brooklyn mainstays like Nowadays, Bossa Nova, and Elsewhere, that he might be feeling a little overwhelmed at times is understandable.
However, Tama has still found time to release a number of new solo projects, including Almost Blue. He promises many of the themes of his earlier music are consistent in this new release. But with his newfound sense of confidence and experimentation palpable, these new tracks sound self-realized and glossy. Surely, just a taste of what's to come.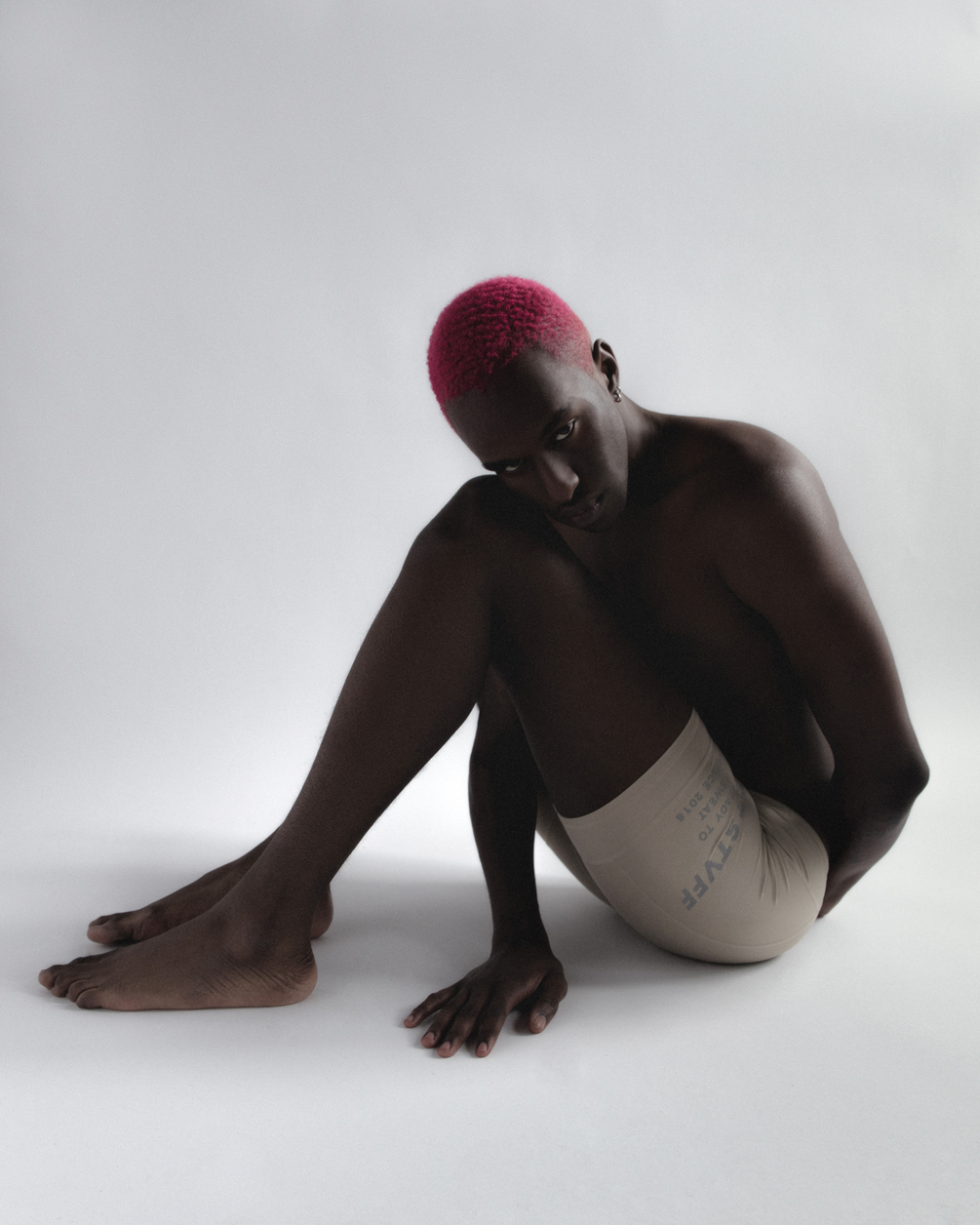 COMPRESSION SHORTS BY KVRT STVFF.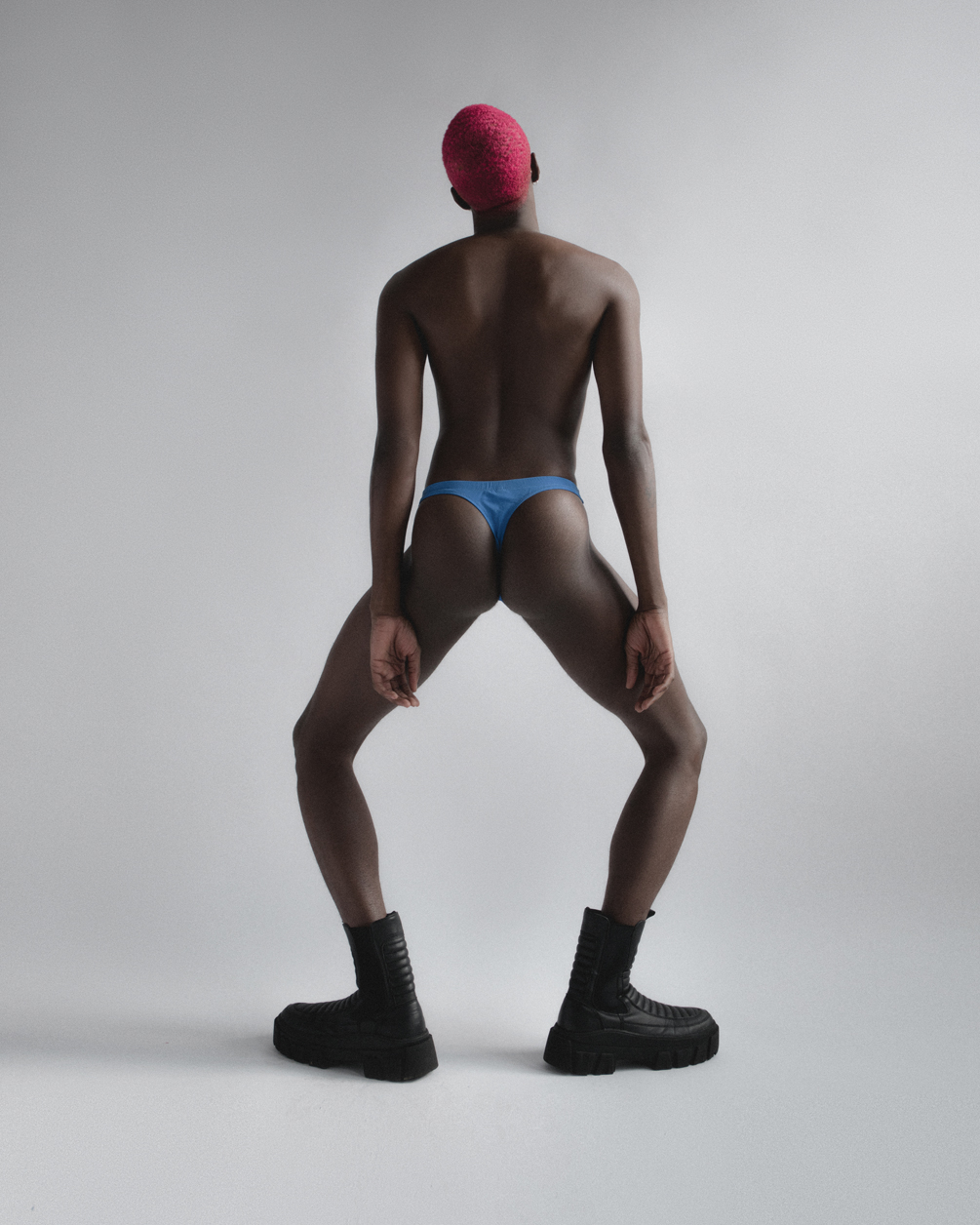 THONG BY SYS COMPANY.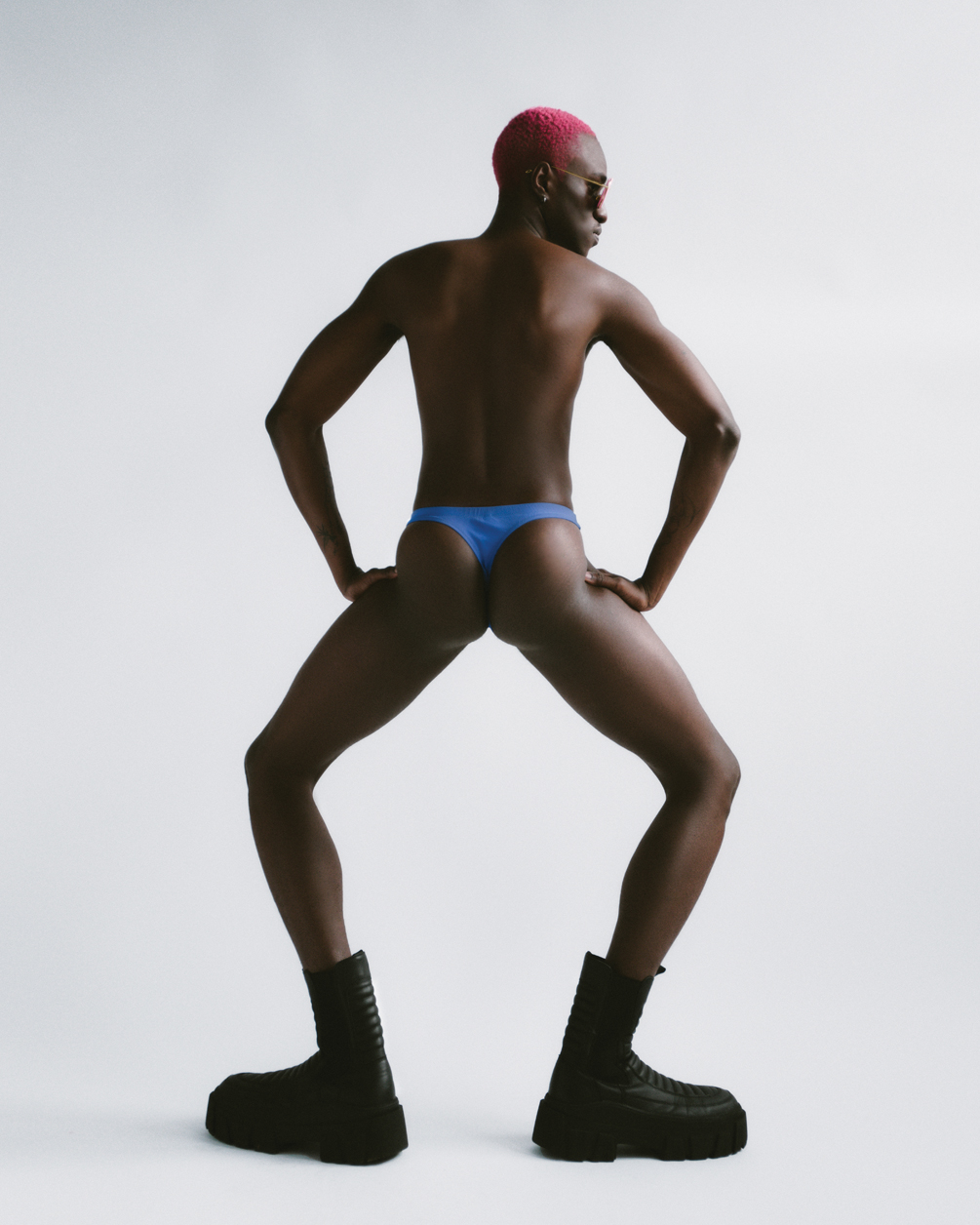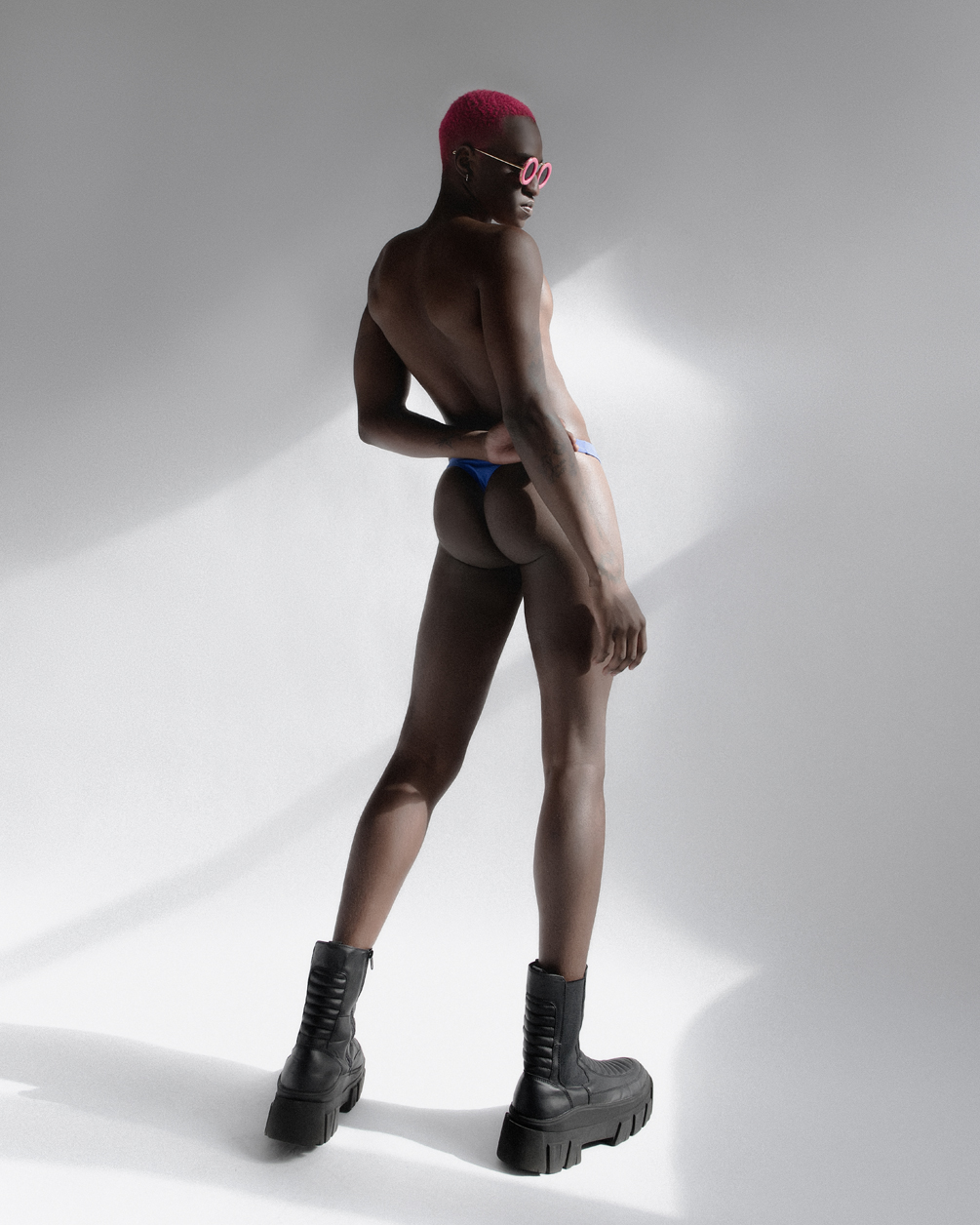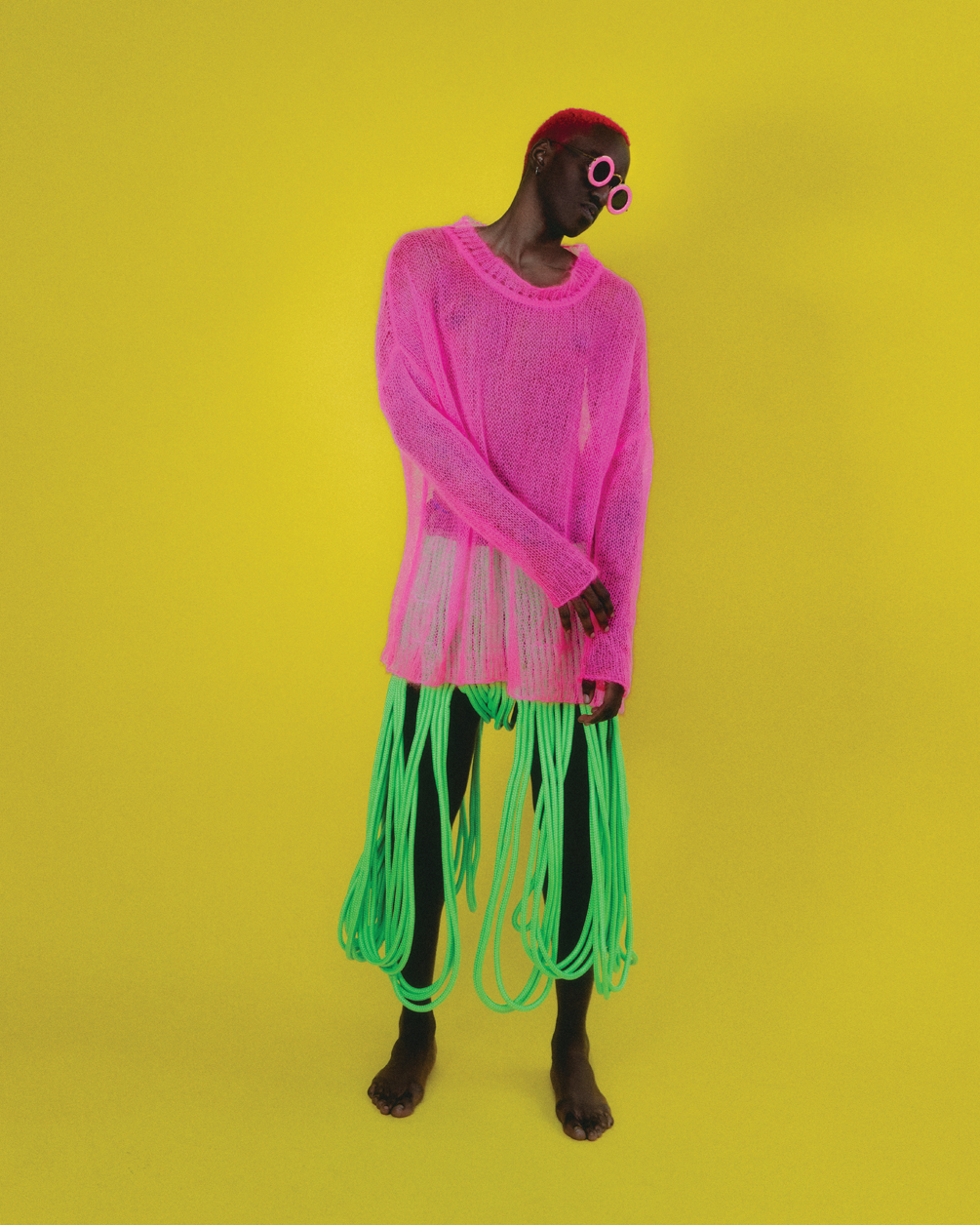 SUNGLASSES, SWEATER AND TROUSERS BY LOEWE.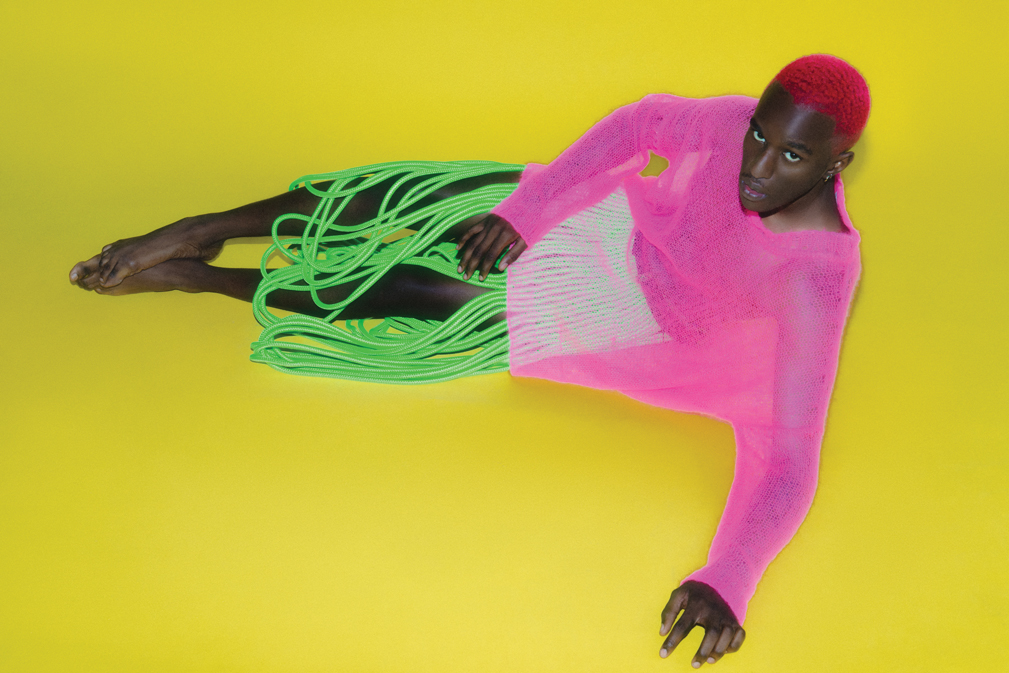 This story was printed in GAYLETTER Issue 15, to get a copy of this issue, click here.