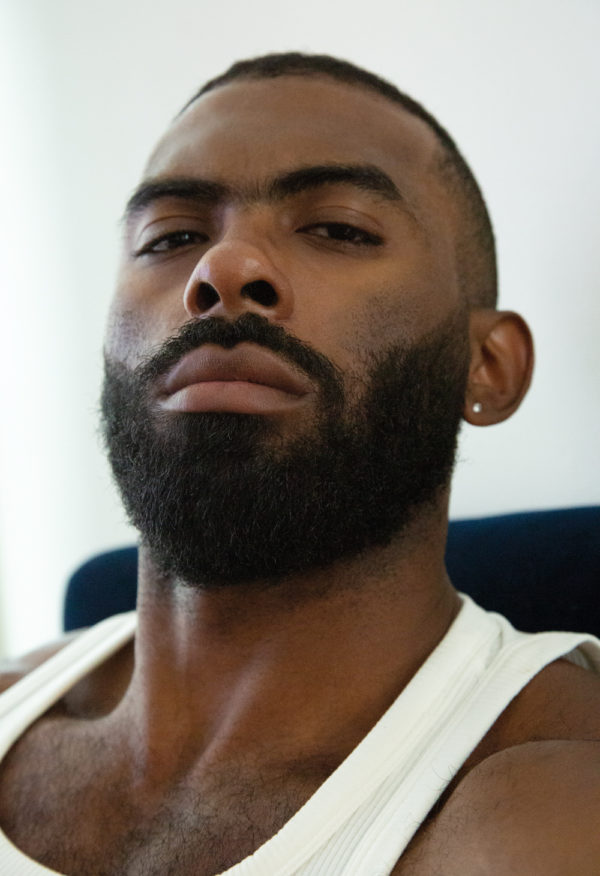 PHOTOGRAPHY BY MARCUS MORRIS
TEESADDY
Getting to know Teesaddy, the 29 year old, six feet tall aspiring fashion writer and internet hottie, based in Detroit.
Tell me about the name Teesaddy. It's just like a name that stuck in high school. That's what people would call me. It was also my Myspace name.
I thought your name was a play on the word zaddy. It's not directly related.
When did you start posting sexy photos of yourself? I guess I started posting selfies in college to get attention from guys that I liked.
What were you studying in college? I was president of a small fashion newspaper in college. I started writing for a few fashion journals. My dream was to sit in the front row and analyze things. I used to post on Twitter, and a lot of the tweets that I would make about fashion wouldn't get any attention at all, but the shirtless pictures that I posted after the gym would get lots more attention. In order for me to get featured as a writer, I would have to have a following, so I was like, "okay, I'll just throw a jockstrap on!"
Hiring people based on what their social numbers are is silly. It's really crazy that skills are less important than the amount of followers you have.
Are you interested in modeling? I wanted to go to New York and study design, so I have been interested in menswear and of course male models.
What's your favorite part of your body? My legs are long.
How did you get into OnlyFans? My ex-boyfriend, he lives in Michigan where I lived during the pandemic. He has OnlyFans and he was saying how I should start one. He was giving me tips on how to start it. He was like, "You can make it whatever you want — like all the stuff that you do on Instagram already, just put the camera a little bit lower." So then I was like, "okay, why not?"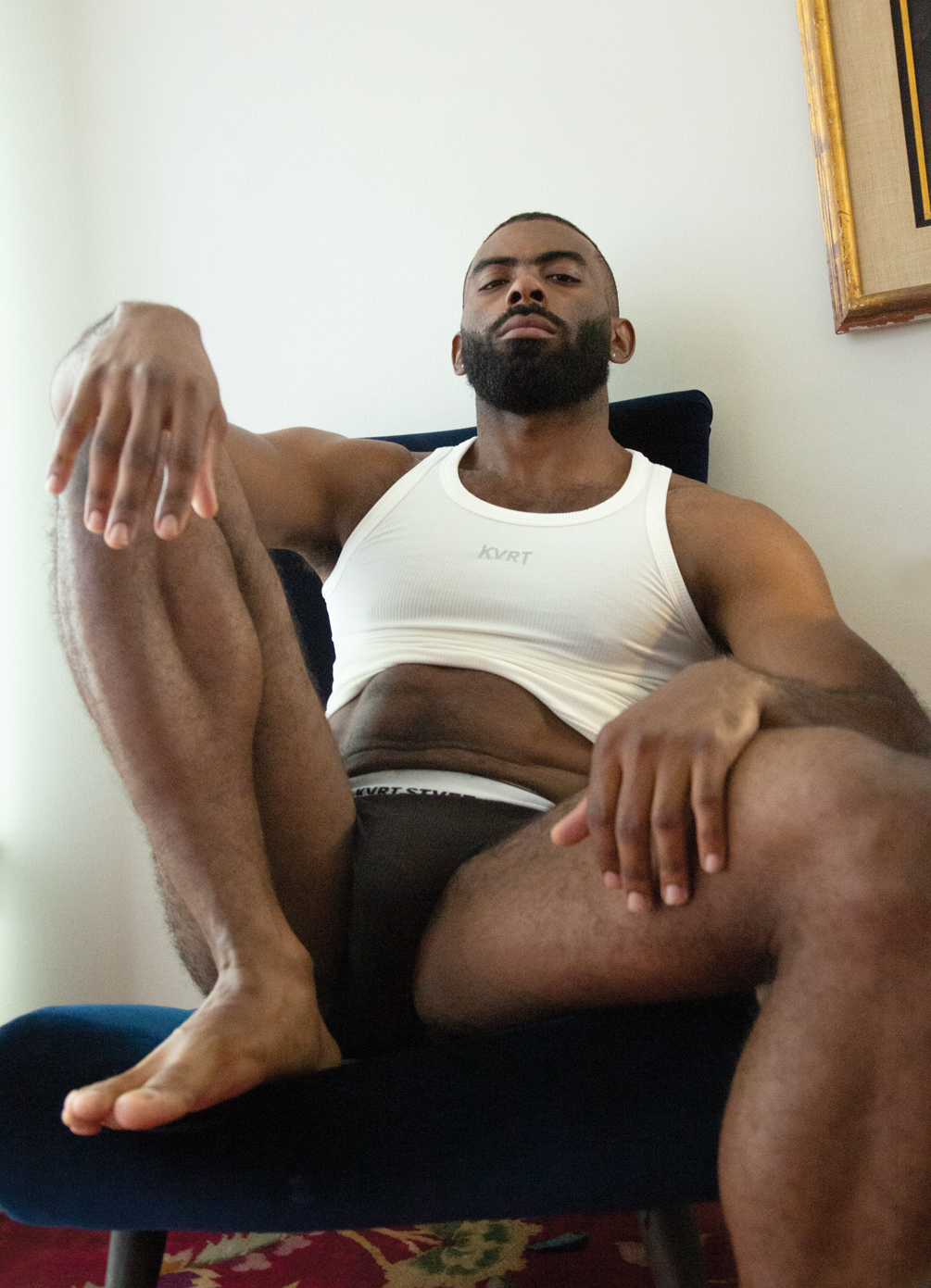 Tank top and briefs by KVRT STVFF.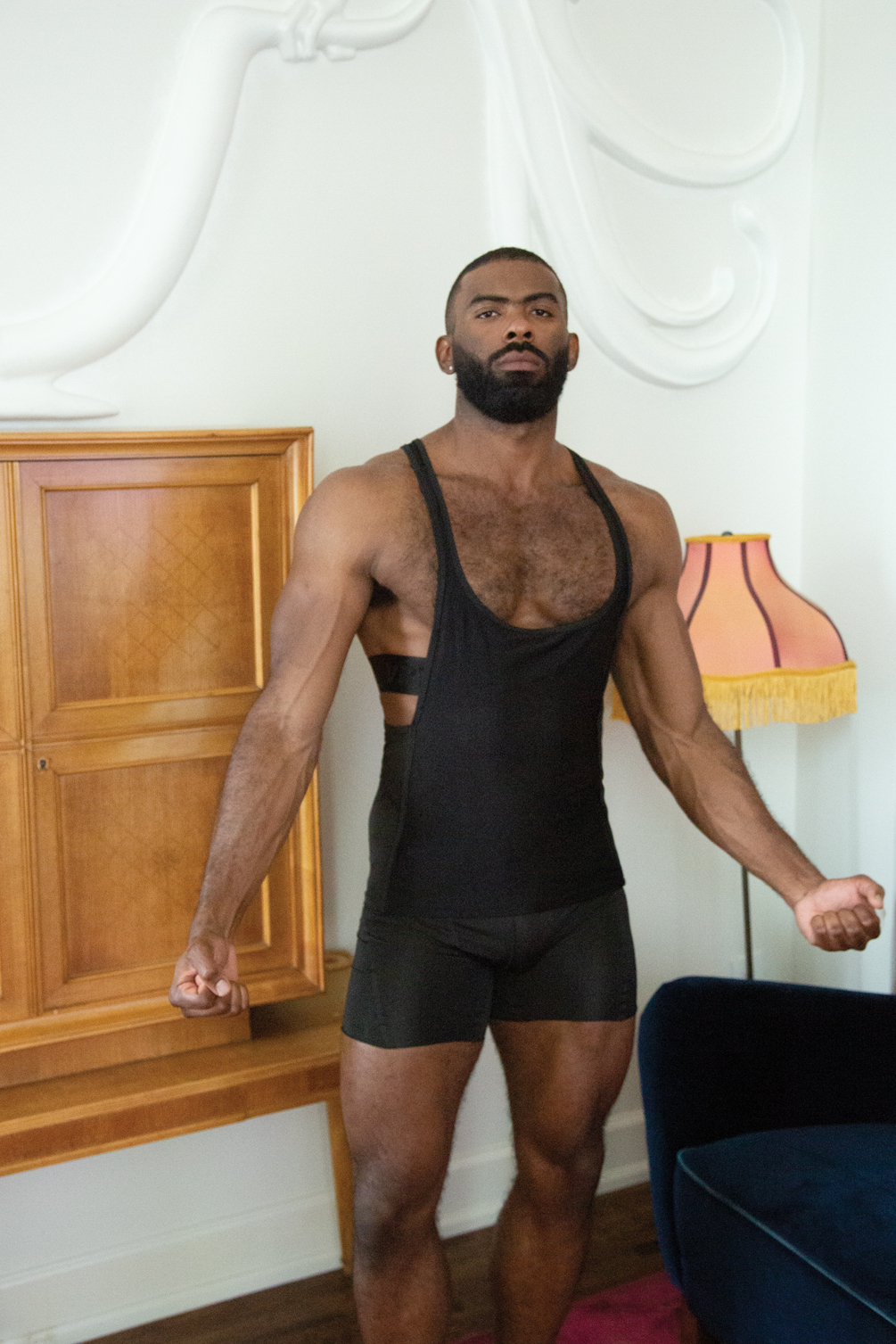 Top and compression shorts by KVRT STVFF.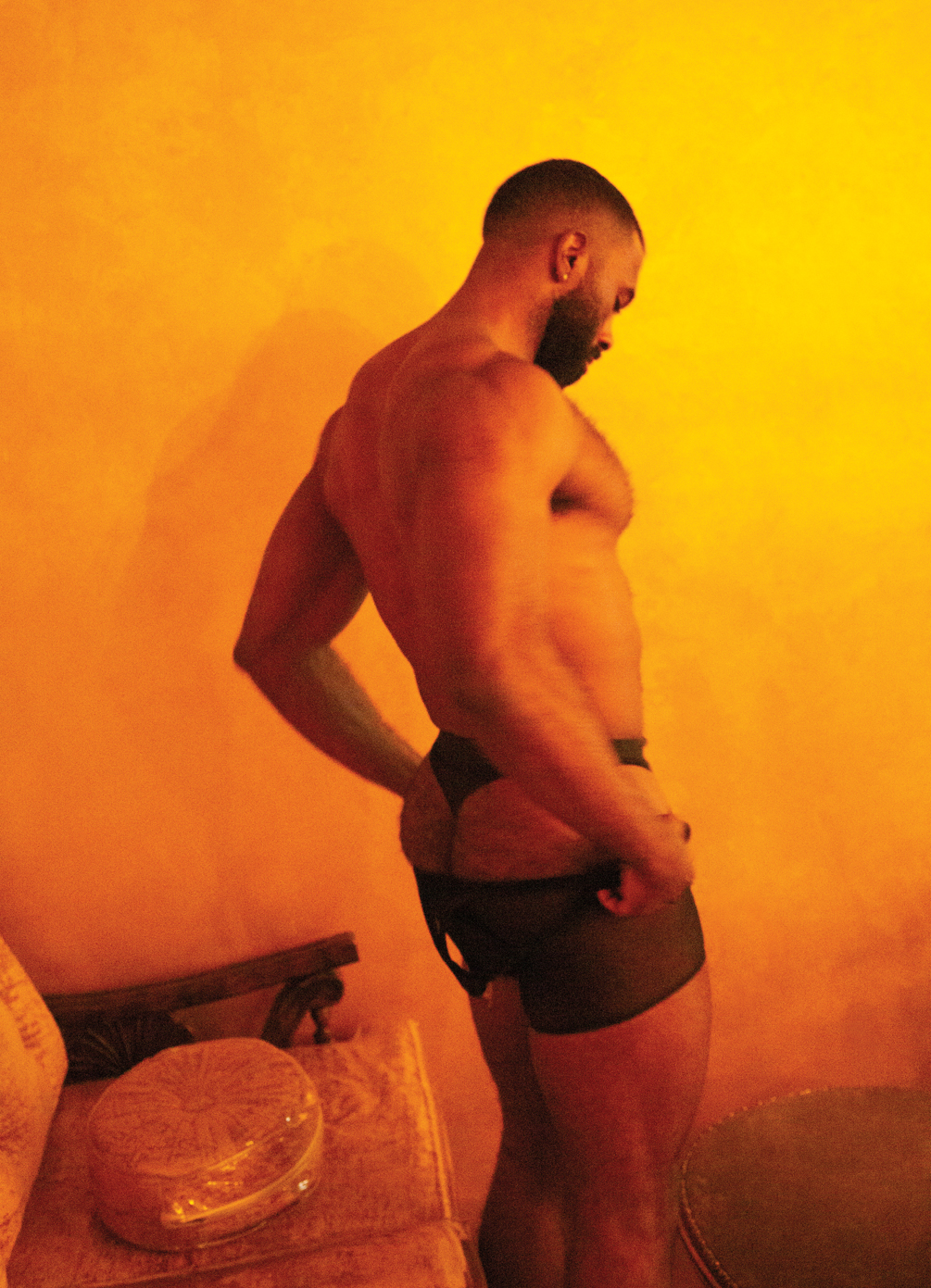 Thong and bodysuit by KVRT STVFF.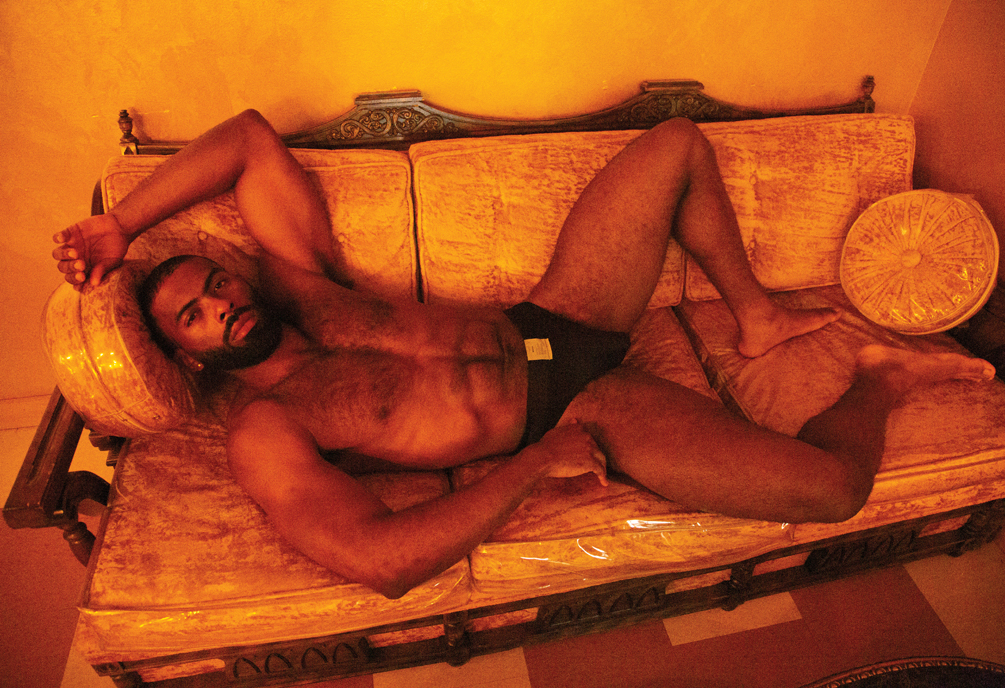 Briefs by KVRT STVFF.
What sort of things do your fans ask to see? Lately it's been custom videos of me doing whatever their fetishes are. So it's kind of kinky stuff.
Are you a kinky guy? I am now. [Laughs]
What do you wear to go to bed? Nothing, I don't like clothes.
Do you make most of your money on the web? No, OnlyFans is time consuming, it requires work. It looks easy, but it's not.
Do you feel pressure to look a certain way online? I mean, it's a gig, right? It's just like modeling.
What's the craziest place you've had sex with someone? In the men's bathroom on St. Patrick's day. The security guard saw two pairs of feet and then we got kicked out. That was kind of crazy.
Do you like public bathrooms? Yeah. I am not like a cruiser, but it has been fun to cruise.
How often do you shave your face? Every two weeks. It's pretty dense. I don't like to shave too much because I get bumps.
What is your ideal date? I prefer older dudes. I was into the whole sugar daddy thing, but it's hard to force them into that if they don't want to do that, if they don't like being called "sugar daddy." I just want guidance.
What makes you happy? I really hate to see my mom not doing anything other than going to work every day — she works two jobs. I guess just being able to spend more time with her while she's here because you never know. My dad passed away a year ago, he was 63, and I love being able to get my mom little things, like her nails done, you know, little things that she doesn't normally do. And then being with friends on a good night out.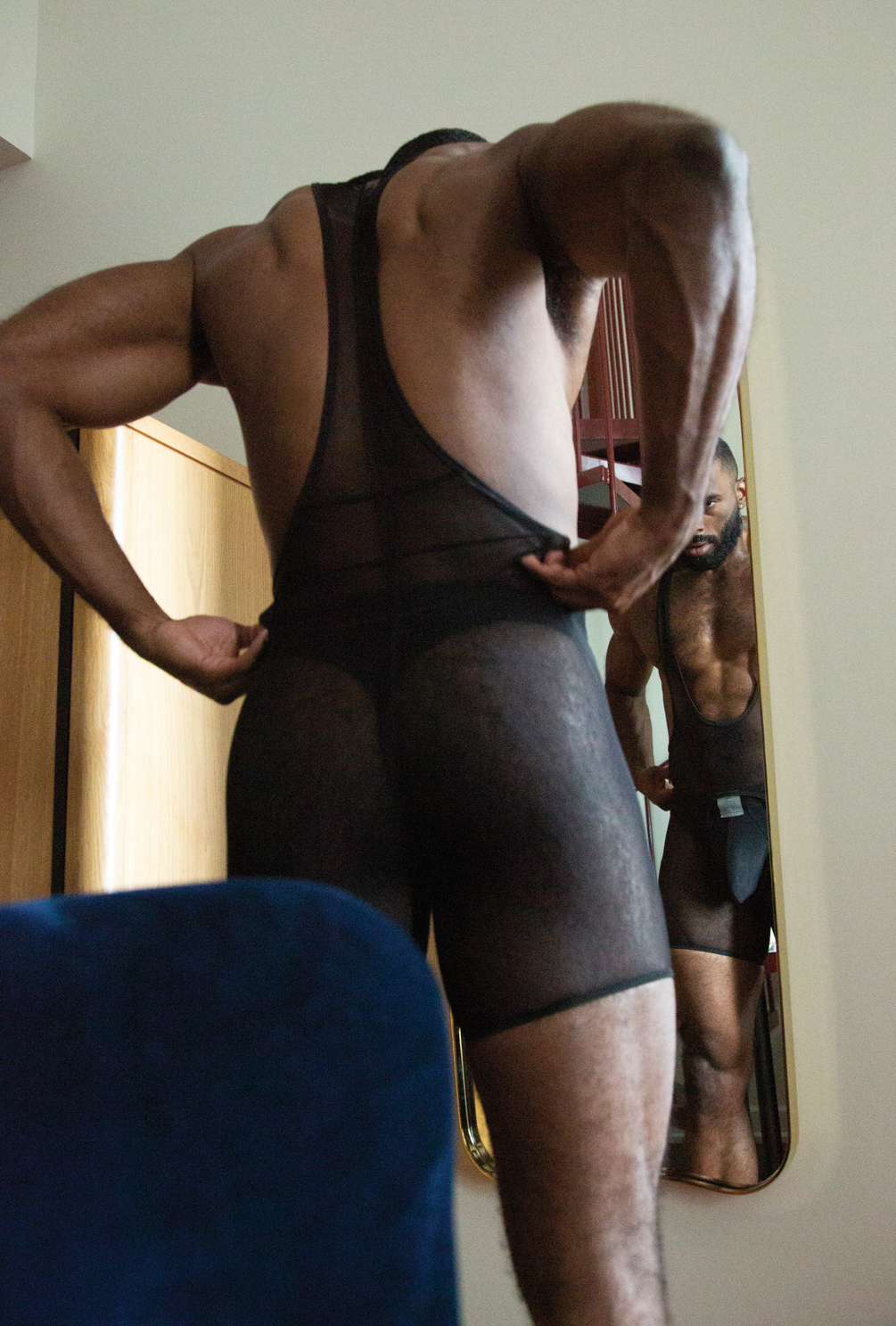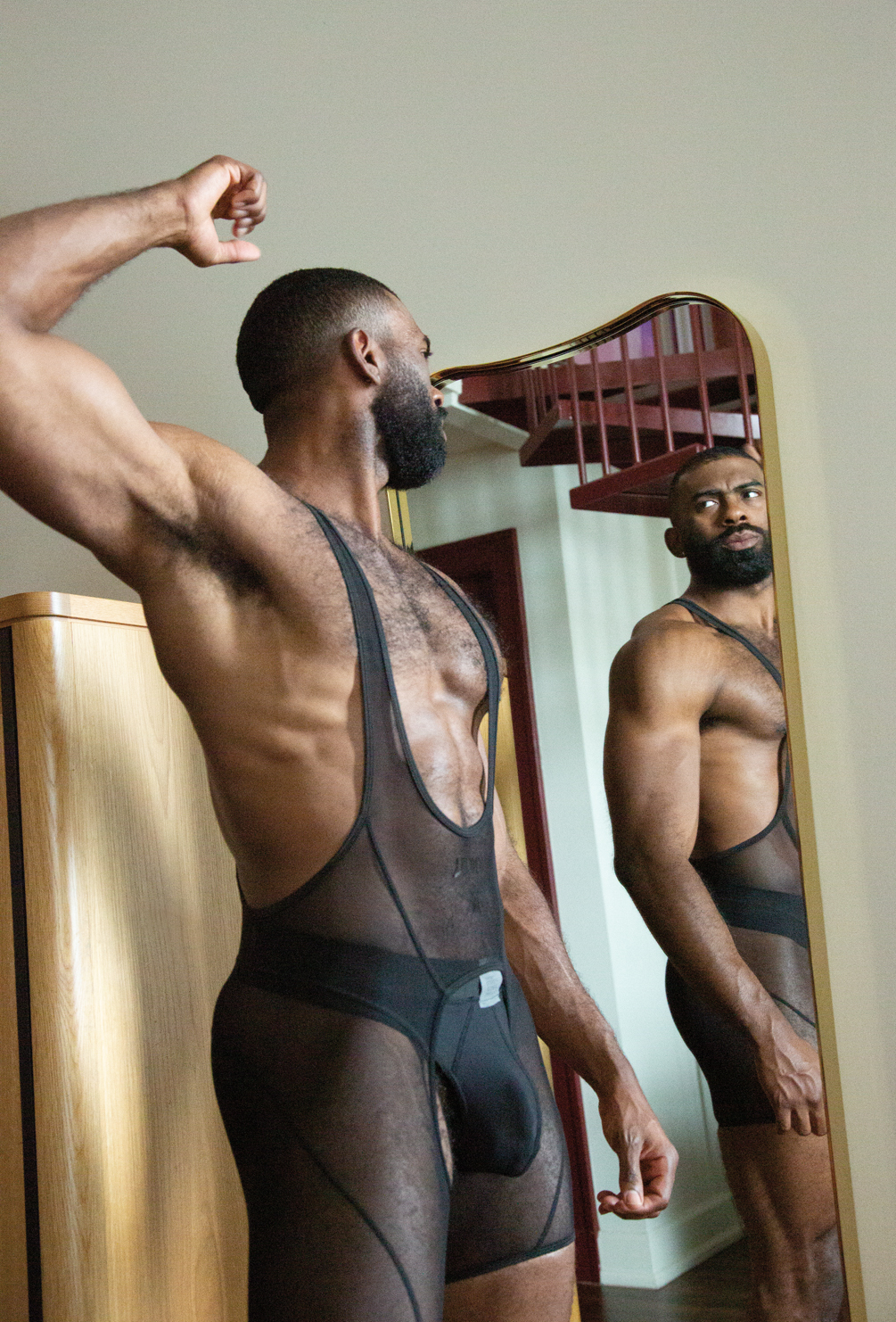 Bodysuit and thong by KVRT STVFF.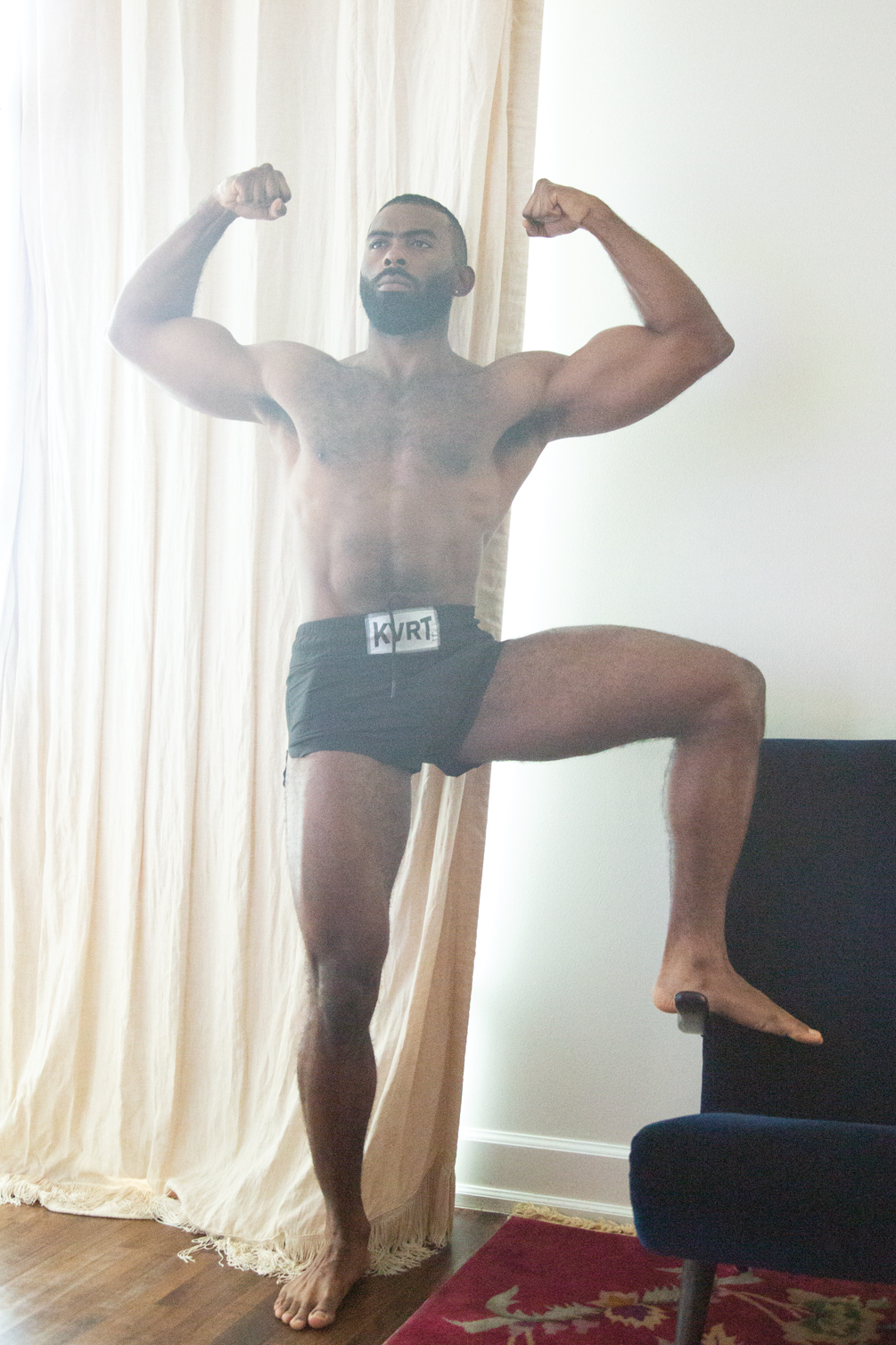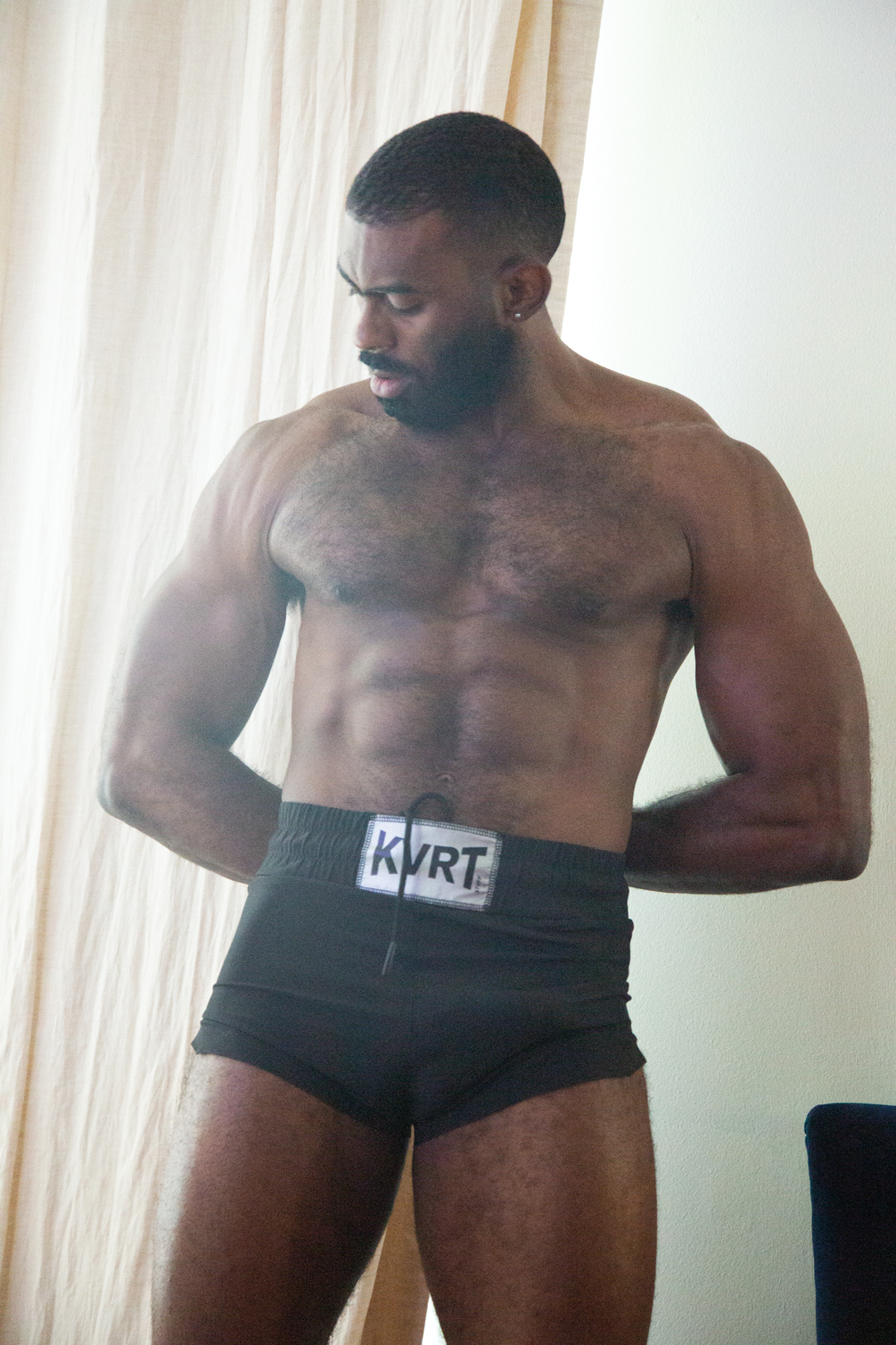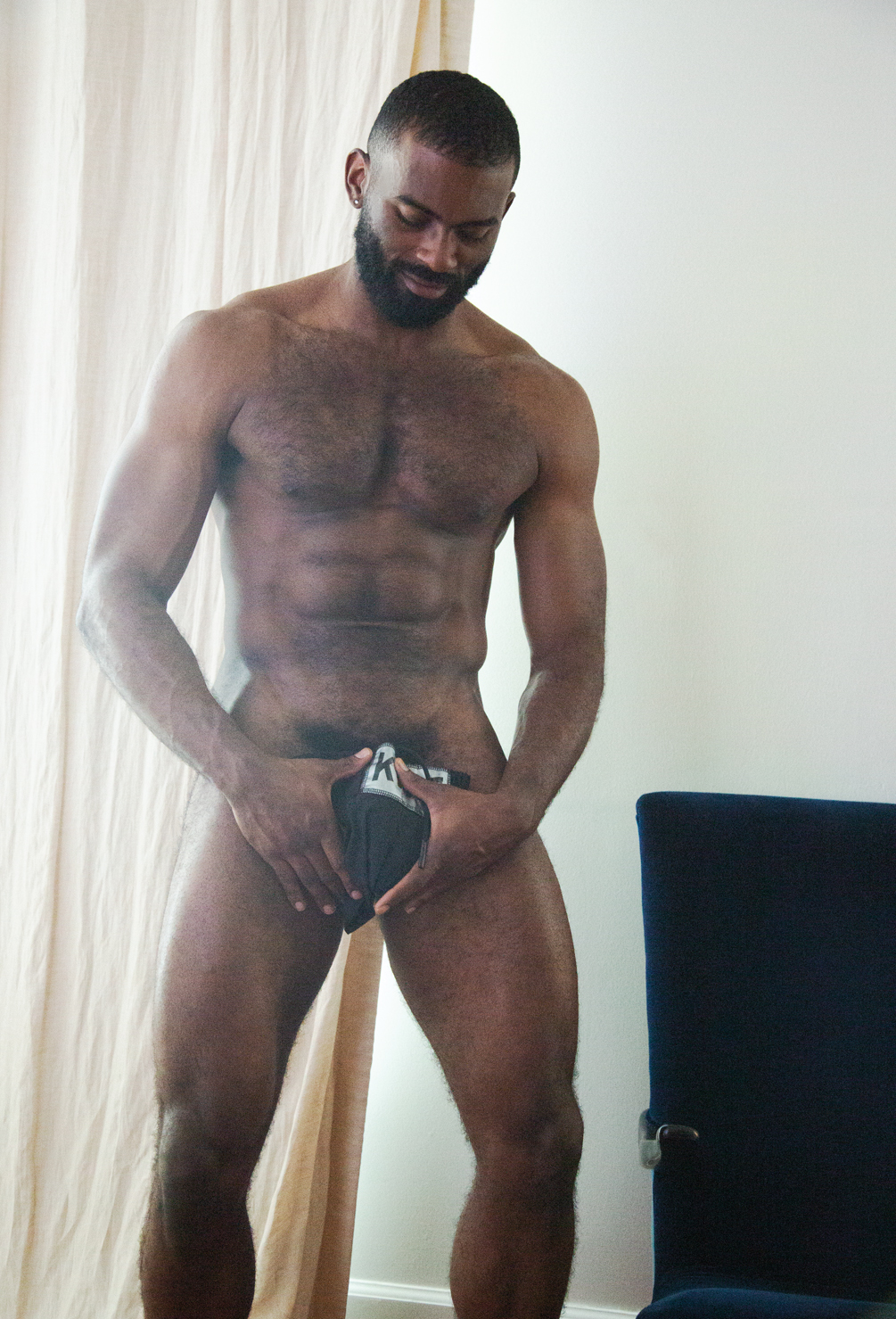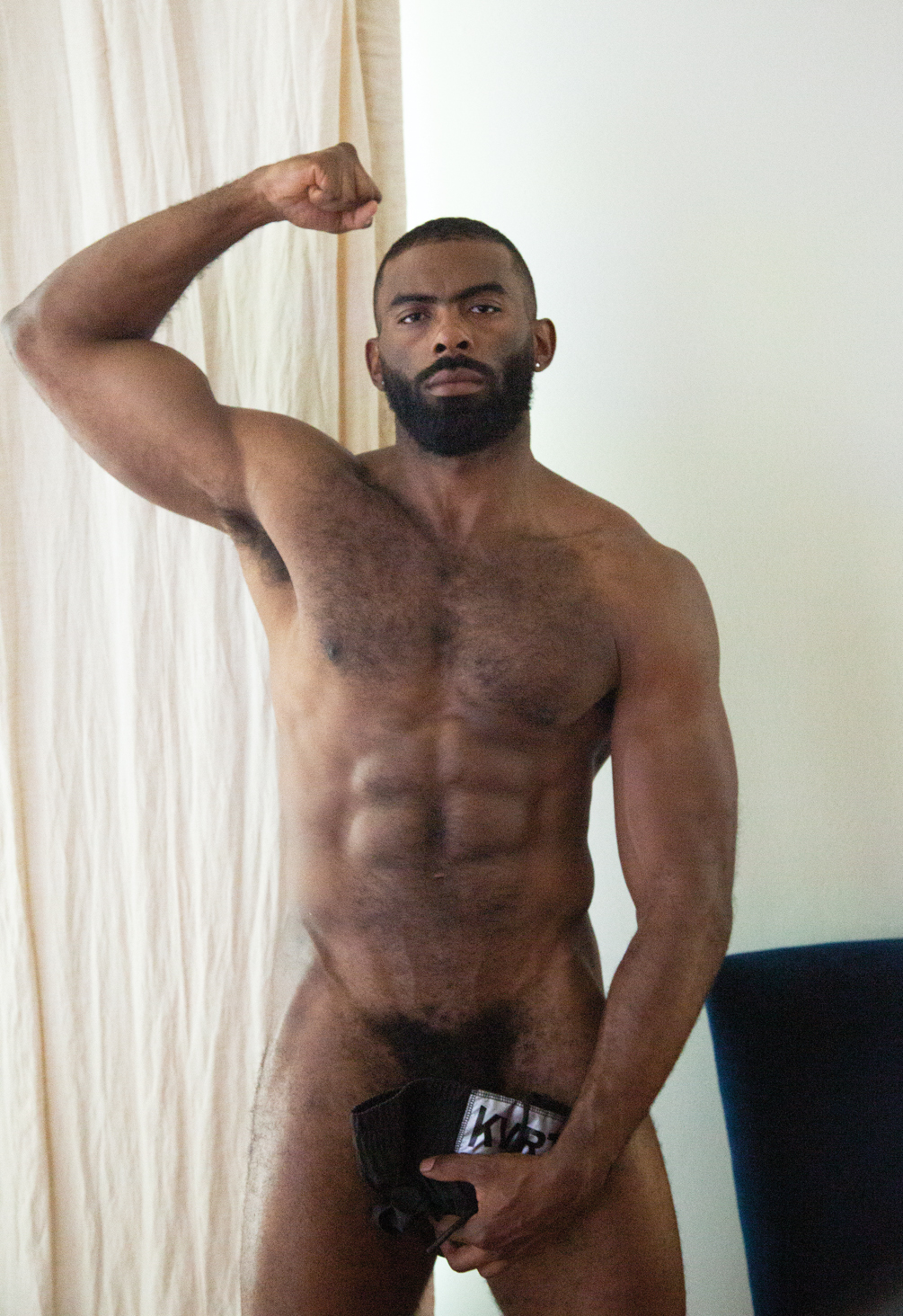 Shorts by KVRT STVFF.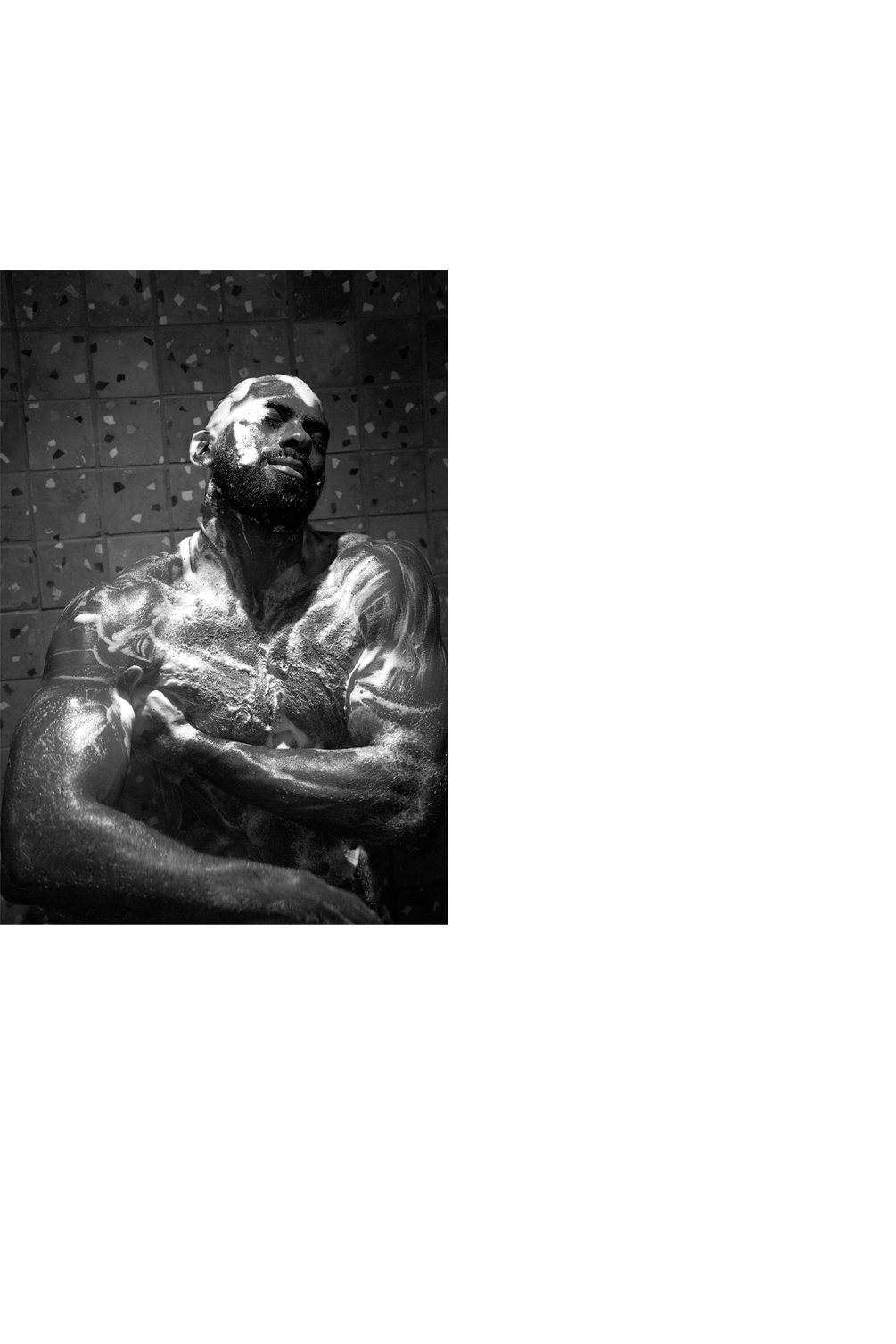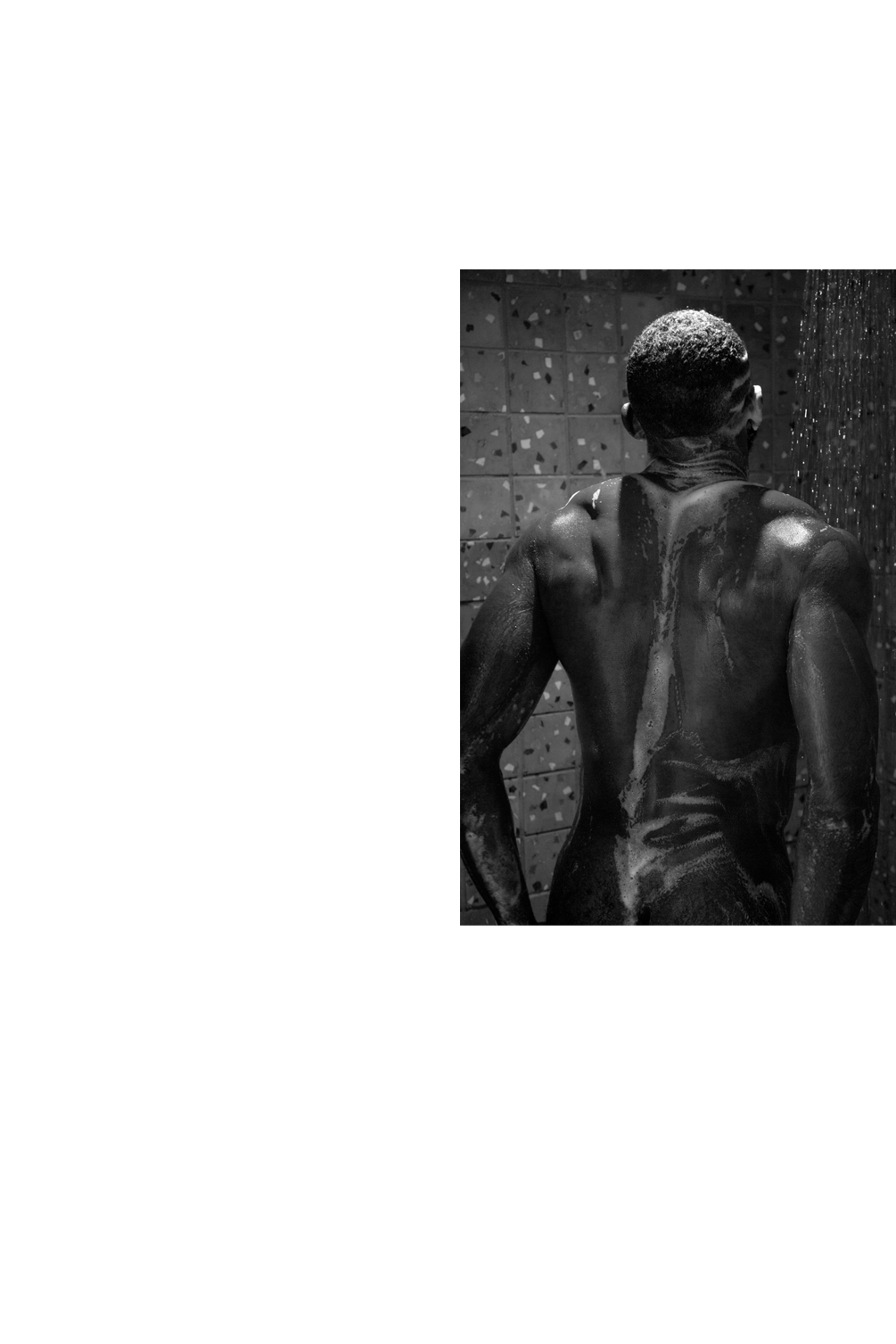 This story is printed in GAYLETTER Issue 14, for more, get a copy here.