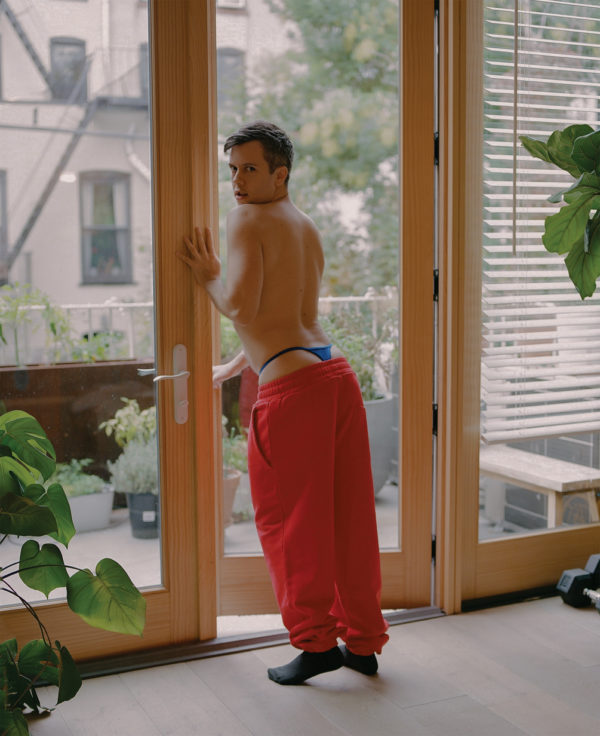 PHOTOGRAPHY BY NORBERT GARCIA JR.
COLE ESCOLA
Cole Escola's comedic sensibility transcends easy definitions. They're brilliant at creating slightly psychotic characters, mainly female, from every era except now. We met Cole around eight years ago for a story we published online. After our chat we filmed an impromptu sketch at a deli in Flatiron where they appointed themselves as an aid to busy rich people who needed help choosing their lunch. Cole gave themselves over to the absurd character with the same gusto they've given to roles like the demented villain in the HBO satire Search Party and as Chassie, Amy Sedaris's big-haired, horny neighbor on At Home With Amy Sedaris, a show they also write for. When we shot Cole for this story they inhabited our whale-tail fantasy almost immediately. Like everything Cole does, it was a joy to watch.
What was your first onstage comedy experience? When I was 11 or 12 I called QVC pretending to be my mom so I could talk on the air. Somehow I got through. They were selling a cleaning spray and I talked about how the product was a lifesaver because of "my two messy boys." I didn't do it to be funny, I just wanted to be on TV.
Who was the last person to make you laugh? John Early does this bit where he "accidentally" leaves me messages meant for someone else and talks through his extremely detailed plans to kill me and cook my flesh. Nothing funnier.
Who was the last person to make you cry? I thought about what if my mom came to New York for the first time in her life to identify my body. It made me cry to think about her sciatica flaring up on that six hour flight.
What is your current favorite YouTube search? Sohla El-Waylly. I love her. I would watch her do a livestream where she fills an ice tray and waits for the cubes to freeze.
What was the first thing you did this morning? Finally fell asleep.
Best piece of advice? "I before E, except after C."
Worst piece of advice? "Have a good one."
If you could change one thing about yourself, what would it be? How I feel.
What do you most value in your friends? Their qualities.
How does it feel to wear a thong? I'd never worn one before this shoot. It made me so horny that I asked if I could keep it. Thanks for saying yes.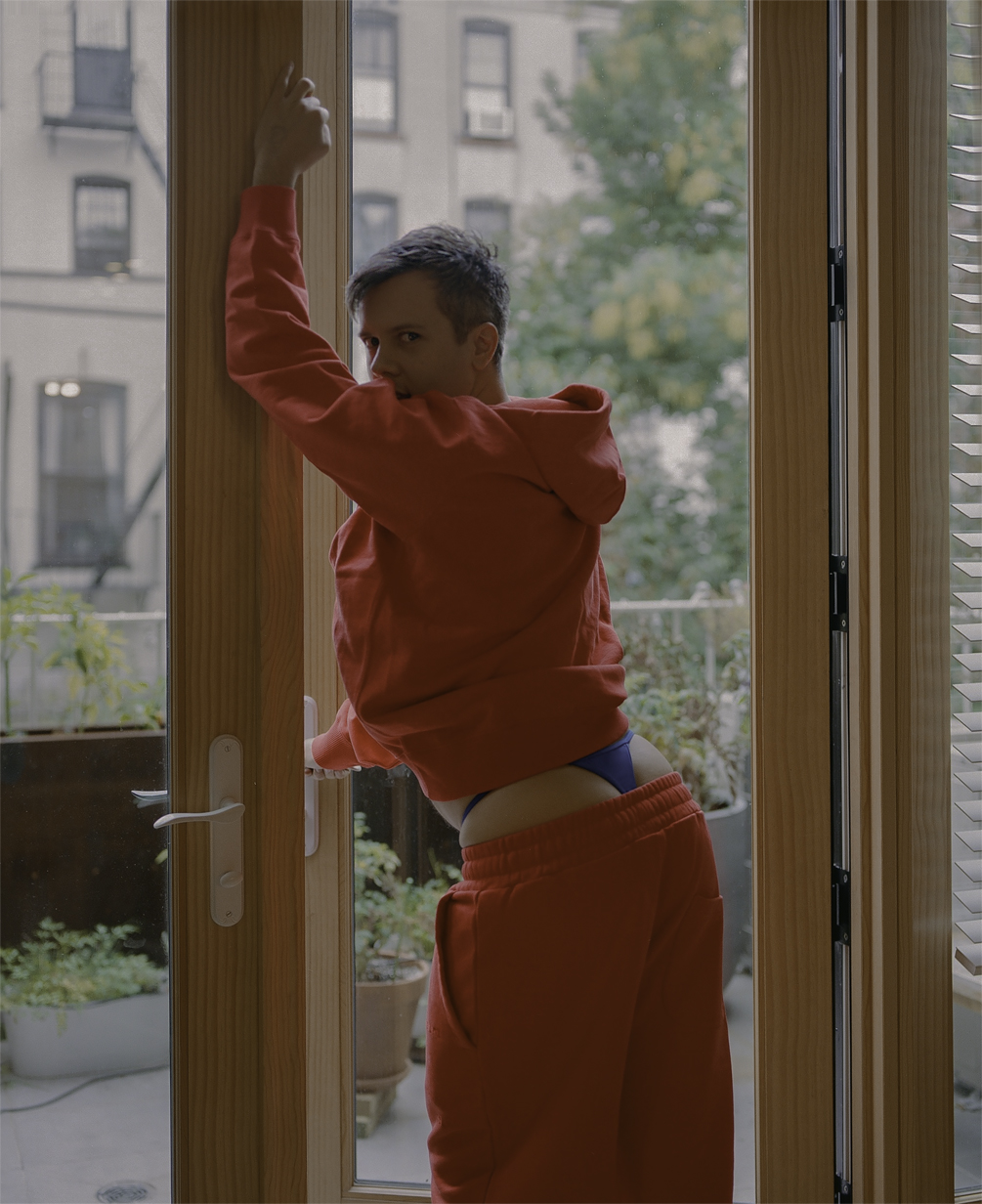 Cole wears thong by SYS Company, Sweatshirt, Pants and Socks by CLDP.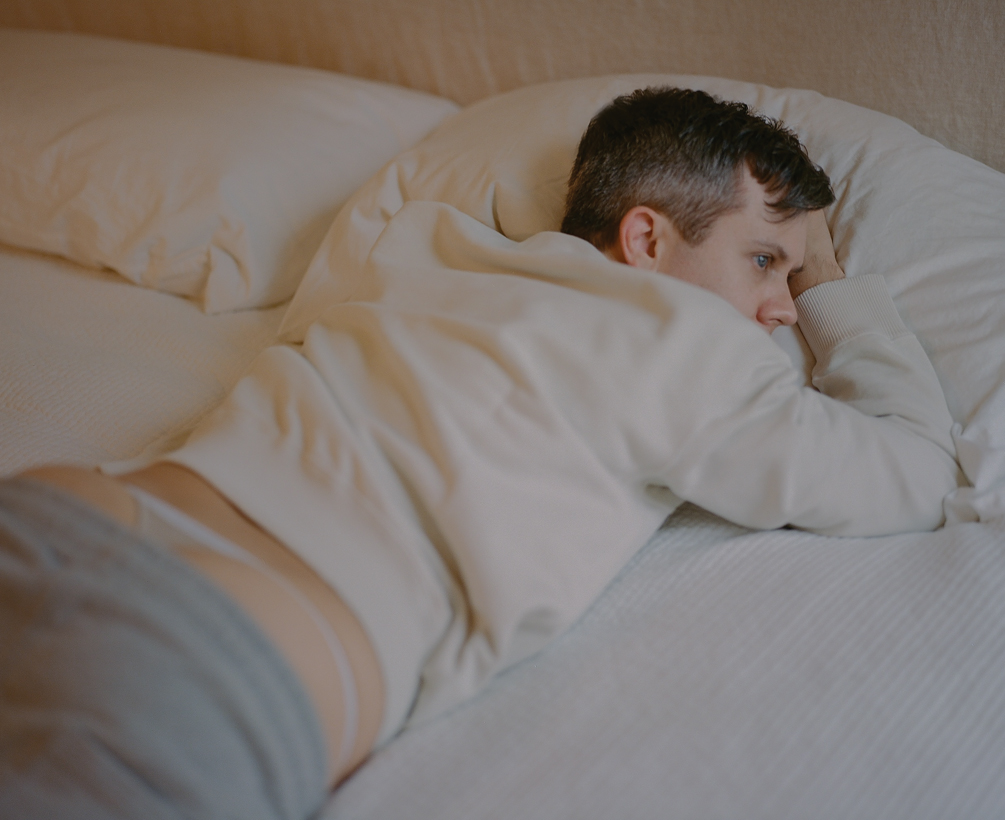 Cole wears Thong by KVRT STVFF, Sweater, Pants and Socks by CDLP.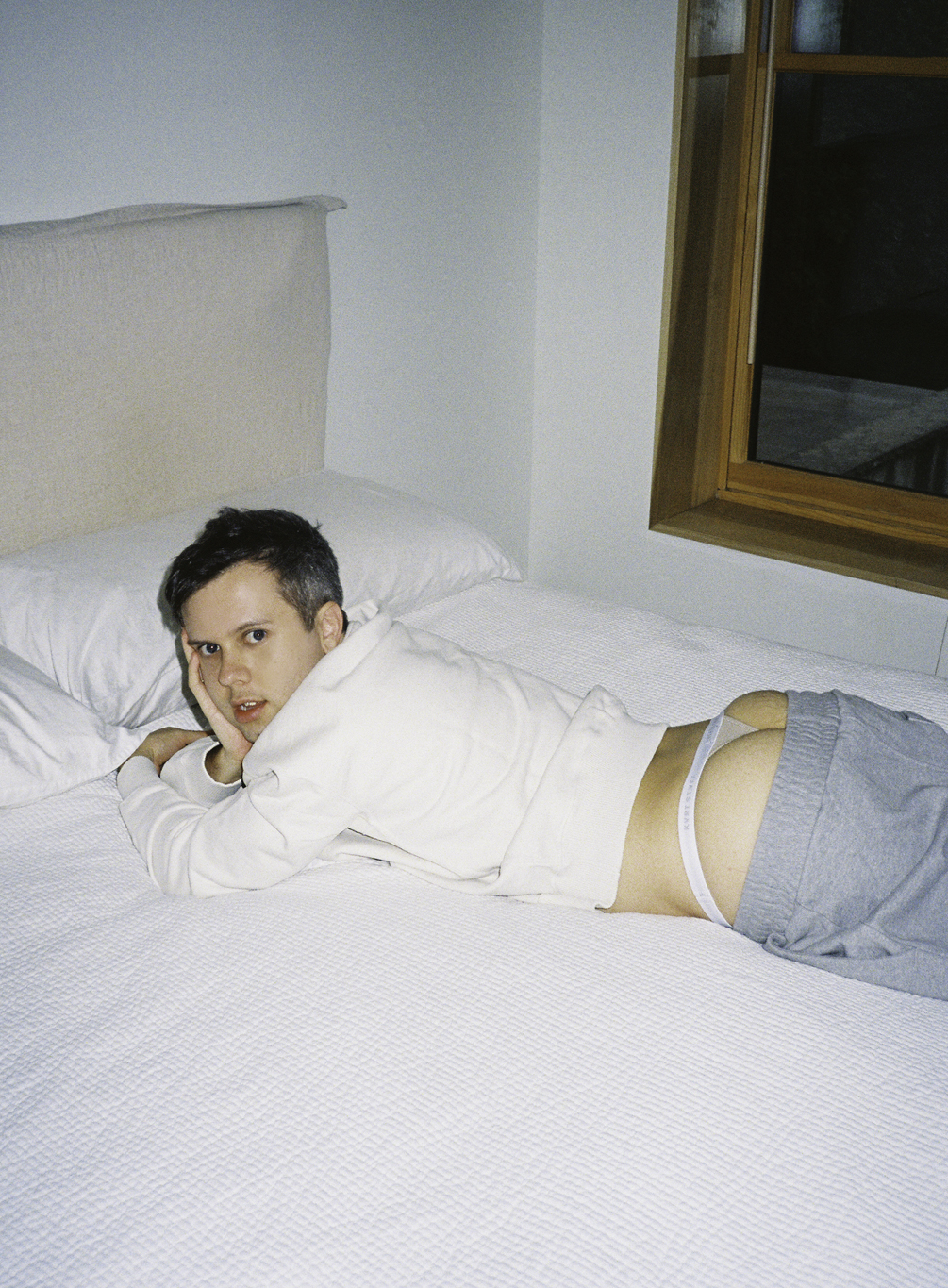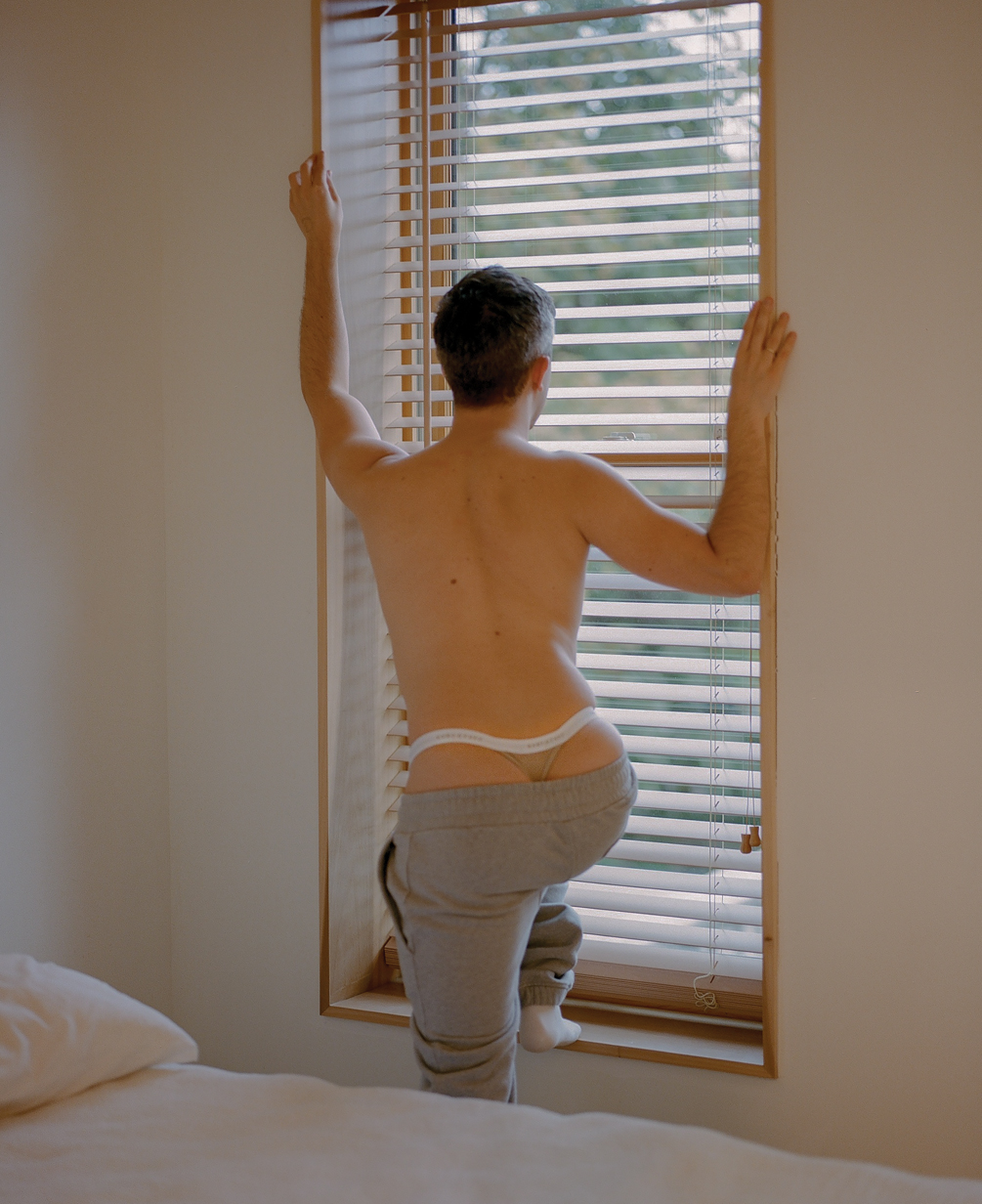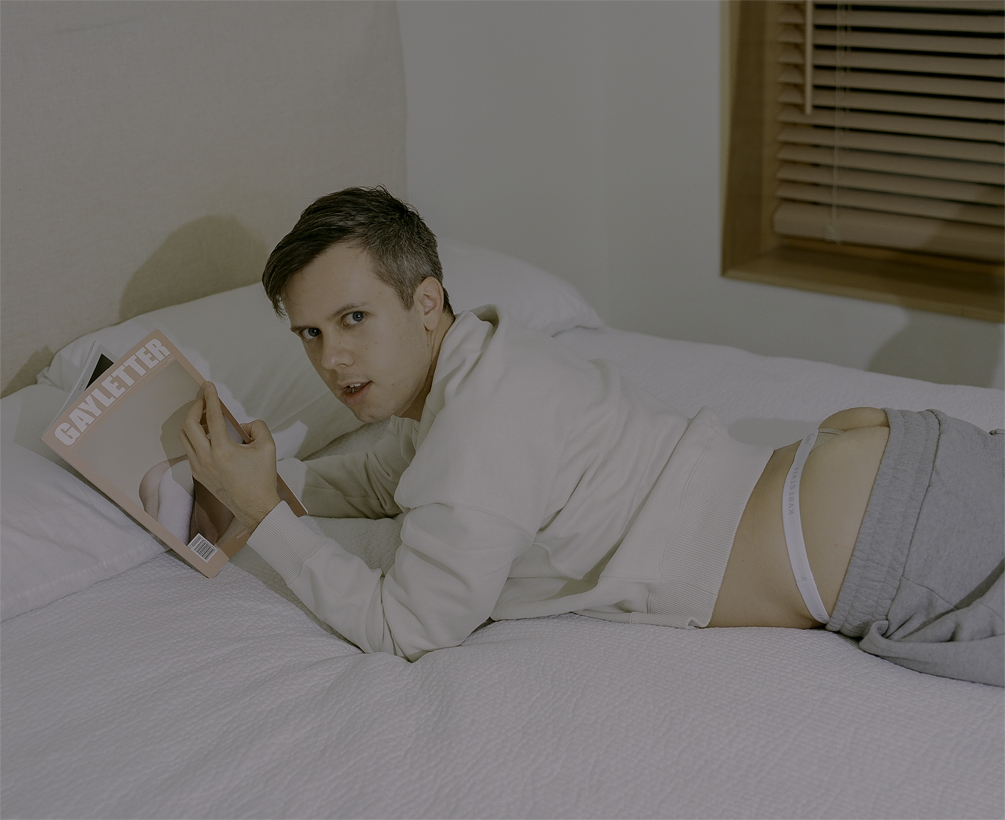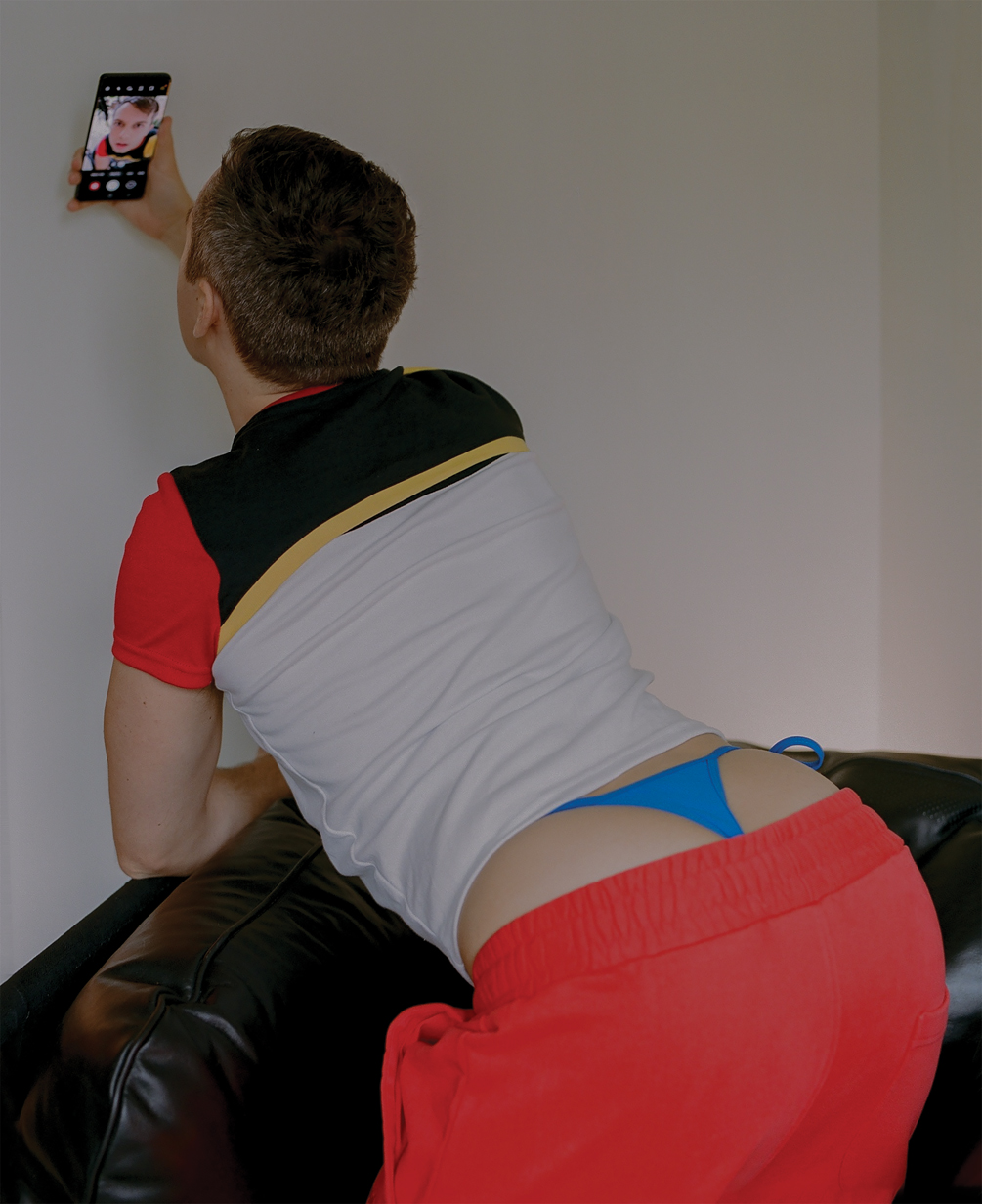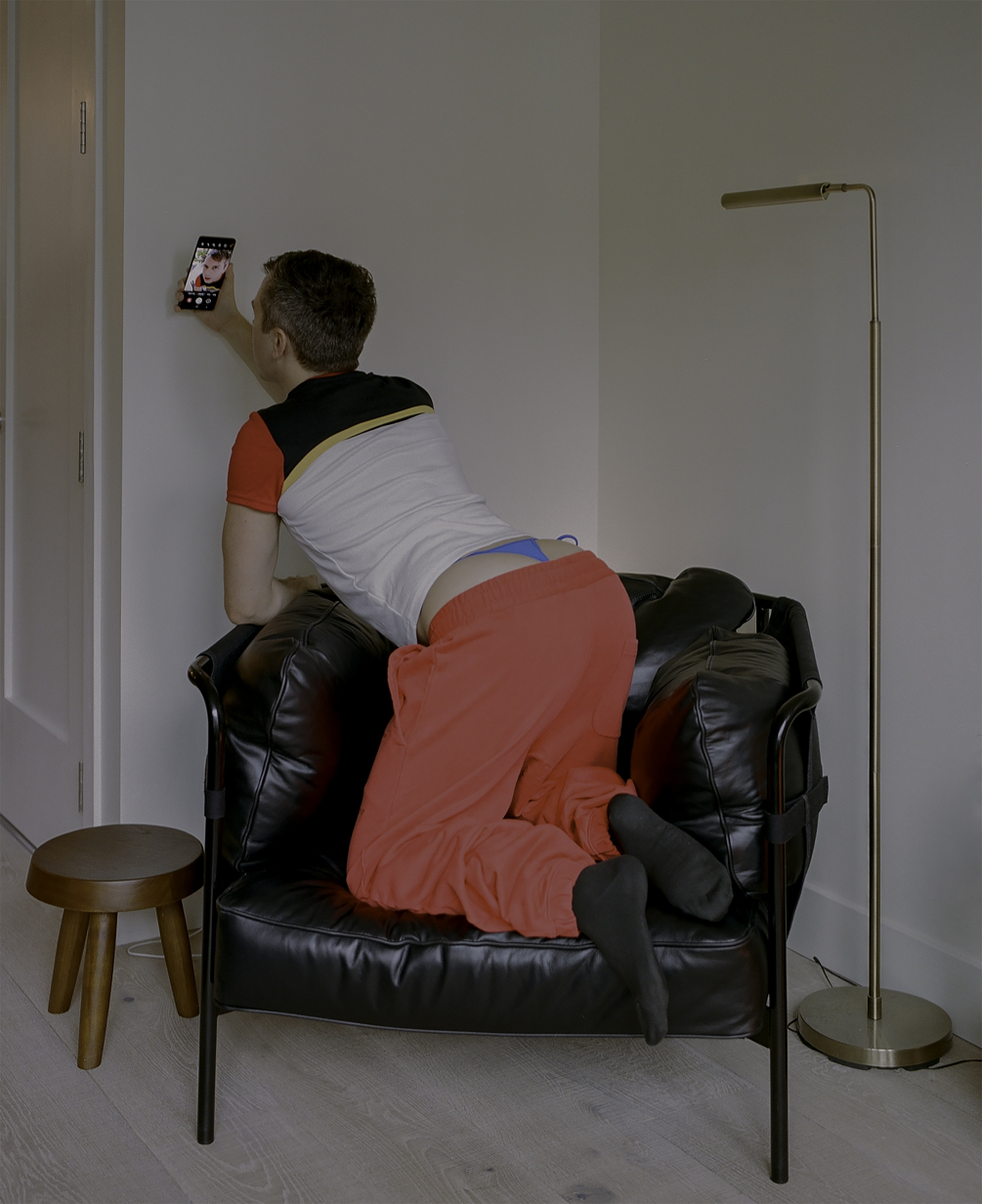 Cole wears Top by Barragán, Thong by SYS Company, Pants and Socks by CDLP.
What is your current state of mind? I'm really excited to get all sticky and stinky.
What is your motto? If you can believe it, you can achieve it.
What do you consider your greatest achievement? My motto.
If you could sing a duet with any singer alive or dead who would that be? P!nk, and dead.
What's Grindr like with a famous face? I get asked this a lot. It's true that I keep Alan Thicke's face in a bowl in my freezer, but it does not really help me on Grindr.
Name a blond woman you would like to get to know? Sarah.
New York or L.A? New York for the cost of living, L.A. for the air quality.
Hotel or Airbnb? Honey, as long as he's paying, who cares!
Cash or credit? You can't wipe your ass with credit.
Yes or no? No. Always no. Better safe than happy.
You're stuck in an elevator with one: Gaga's character in A Star is Born or Gaga in House of Gucci? I haven't seen either yet. Once I get the DVDs, I will come back to this question and answer it.
Give me your opening line as a guest judge on RPDR? I don't understand what this means. Is it like a Real Housewives tagline? I can't watch reality TV. Not because I'm above it. It really stresses me out to watch drunk people argue about stuff that doesn't make any sense. I get enough of that at home.
Favorite person to perform with? Sarah.
Where to next? Maybe I'll call QVC and give them an update on "my two messy boys."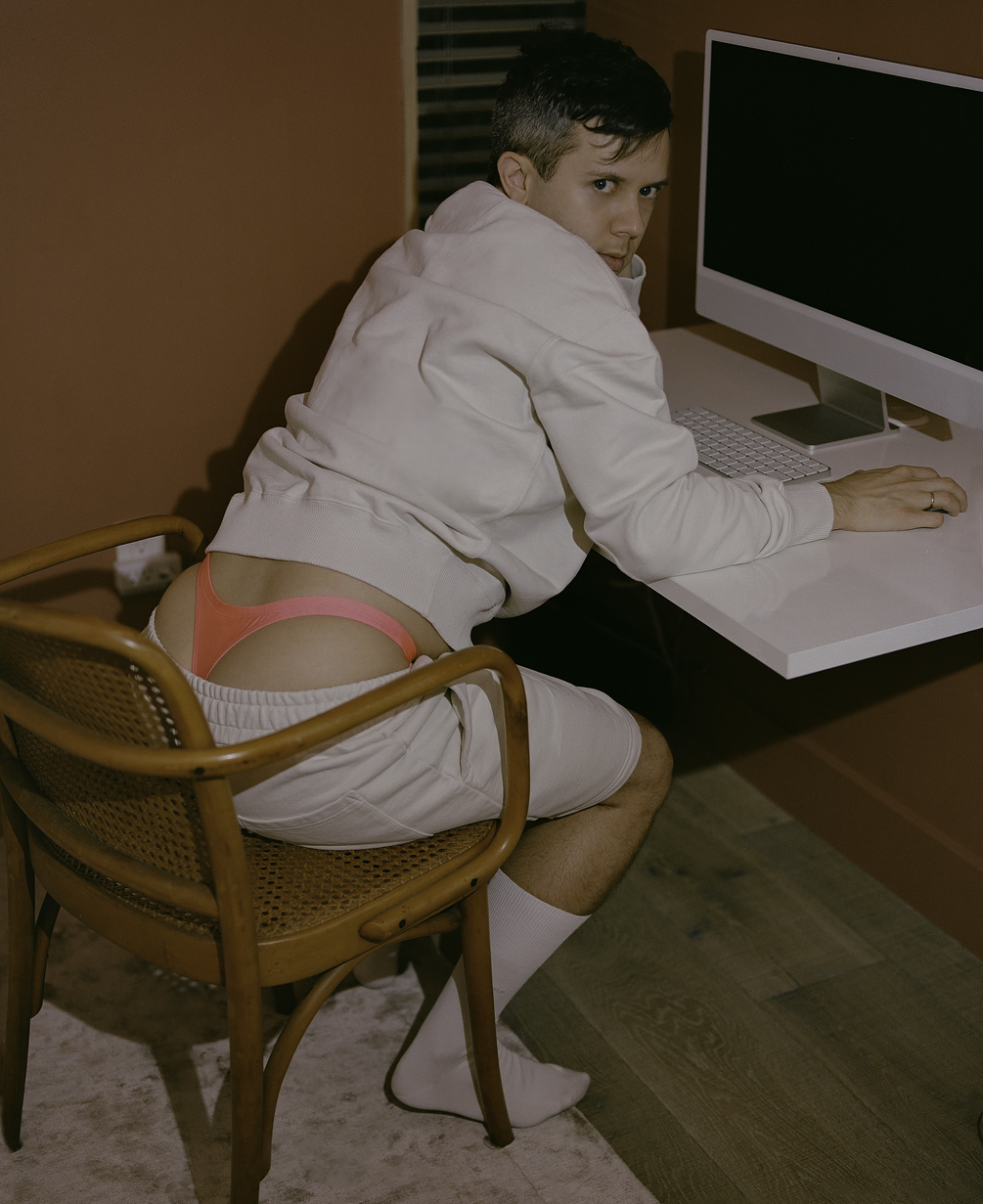 Cole wears Thong by Rufskin, Sweater, Shorts and Socks by CDLP.
Cole wears Top by JW Anderson.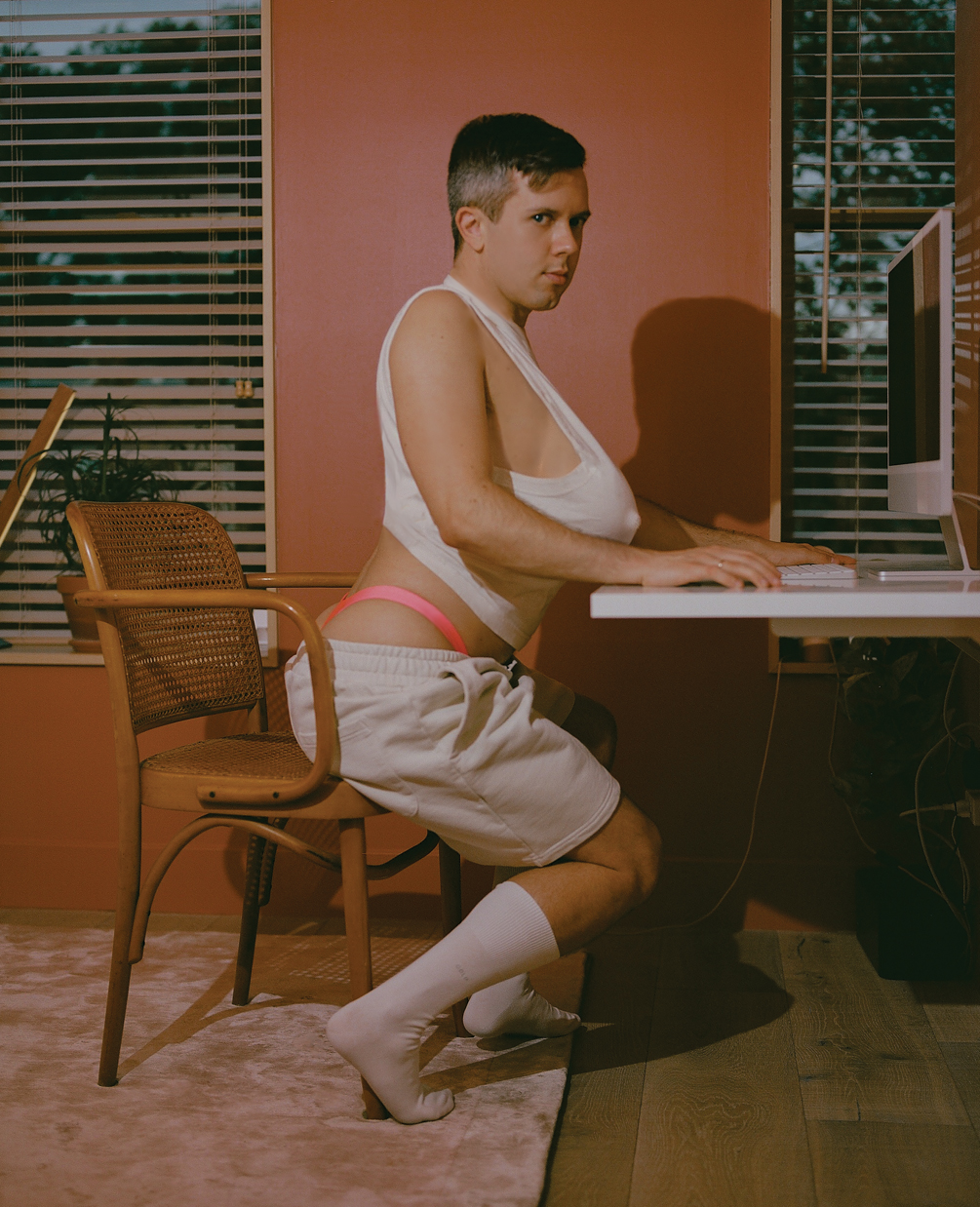 Cole Escola photographed in Brooklyn, New York. October 2021.
This story was printed in GAYLETTER Issue 15, get a copy here.