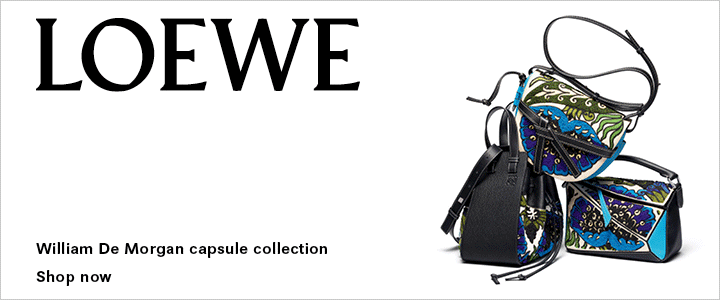 Film:

CHRISTMAS AT METROGRAPH, MEET ME IN ST. LOUIS

There is only one thing gay enough to get some queens out the door. No, I'm not talking about dick (though that's not a stretch in the slightest), I'm talking about Judy Garland. J-u-d-y. Queen of all queens, mother to all faggots and high-priestess to the countless Judys in the world. In case you didn't know why gay men were once called Judy, it's because of Ms. Garland. As a part of their Christmas at Metrograph series, the cinema is showing Meet Me In St. Louis on 35mm. A dear friend to GAYLETTER has listened to nothing but Judy Garland: Live at Carnegie Hall for the past four months, and so as a result, I've got a bit of an education in the late star. Aside from Wizard of Oz (her debut), Judy Garland was a powerhouse vocalist, whose live concert at Carnegie Hall won the Grammy for album of the year in 1961. Imagine Ariana Grande doing that? Me neither. I guess she really isn't a gay icon afterall. According my local Judy correspondent who has seen the film, he said to really pay attention to the trolley scene. It's got an iconic song, one that Judy would go tour up until her death. He also said "she sings Have Yourself A Merry Little Christmas when she's wearing the red gown and that embellished veil headpiece that she removes mid-song." Who doesn't love a little ruveal? Christmas is just next week (eek!) and we've already been touched by our first snow. In Meet Me In St. Louis, Ester stays home for love. I don't have a boyfriend, nor do I want one, so I'm thinking it's in my best interest to grab my very favorite Judy Rao and take him along to this early morning screening. What's better than being in love with your friendship? Pick up your coffees, order a warm croissant and snuggle up to each other in your favorite cashmere. It's the holidays — kiss the boys you'll always like best! —Chris Stewart
Film:

TANGERINE AT NITEHAWK CINEMA

Just two years ago, transgender actors and actress were still mostly marginalized by Hollywood. With the help of showrunners like Jill Soloway, and actresses like Laverne Cox, the market for transgender performance has exploded across the television and film industry. When Tangerine came out in 2015, it was considered a breakthrough dramedy, both for its focus on two transgender leads who also happened to be sex-workers in Tinseltown. The film follows Sid-Nee, fresh out of jail, and Alexandra, her bff and trusted confidant in the trade game. They have whip-sharp mouths and walk a mile a minute. When Sid-Nee discovers her pimp has been unfaithful while she was behind bars, the two go nuts (respectively). Scenes include car-wash blowjobs and smoking meth in dive-bar bathrooms. Though the content of the two girls lives are incredibly dramatic to them, it's easy to laugh at their grandiosity. Their inherent suspicion for everything in the world comes from a place of marginalization and trying to survive in a reality that would prefer them dead. On Wednesday, Nov. 29th, Nighthawk Cinema will be hosting a screening of the film with an intro by the director Sean Baker. Something to remember was that Tangerine was filmed entirely on an iPhone, featured two transgender women in the lead roles and wasn't mentioned at the Oscars. That's garbage! A portion of the evening's ticket and drink sales (including a Bourbon cocktail called Sid-Nee) will go toward the Ali Forney Center — the NYC based LGBT center helping homeless LGBT youth. It's sure to be a lovely evening. —Chris Stewart
The film is succulent at the center, though not necessarily cooperative at first bite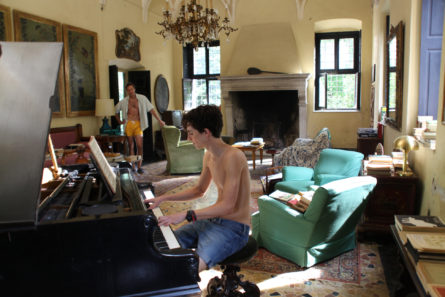 Set "somewhere in Northern Italy," "Call Me By Your Name" takes an emotional microscope to Elio Perlman's stale summer. He lives on a villa with his father, a professor of archaeology, and his mother who is also an academic. Both are highly literate, and their son is the same. The three read and lounge respectively, joining together for every meal where their shared love and respect for one another seems paramount regardless of who they may share their table with. It is only when Oliver, the professor's summer apprentice, arrives at the Perlman's that the three seem distracted, yet further bonded, by their mutual admiration for the American student.
To pass his time, Elio transcribes classical piano, finishes books beside a secluded pond, rides his bike every which way and loses his virginity to Marzia, and then finally, to Oliver. Both romances are boyish, and Elio (the pure-faced Timothée Chalamet) falls in love while struggling to understand this new part of his life that seems to lack adequate language.
Oliver (Armie Hammer) is only with the family for six weeks, so the budding tension between he and Elio is heightened by an approaching end to the summer. Oliver, in his 20s, wastes no time and makes the first move on Elio who is just 17-years-old. Their ages aren't celebrated, thankfully. (With the sexual scandals unrolling out of Hollywood, this minor detail would have tainted the film.) Oliver offers Elio a backrub, but Elio seemingly misses the hint, and appears frustrated by his own sexual discrepancy. …

Film:

TOM OF FINLAND

A few weeks ago, Abi, Tom & I found ourselves on 65th St. riding an elevator with an attendant who wore white gloves. On our walk over the subway, I clocked a Loewe Puzzle Bag and a Hermes Kelly within a one block radius. We were yasssing the other women on the UES as we headed to the Finnish Consulate's apartment to celebrate the extravagant biopic Tom of Finland with a light Monday cocktail hour and Finnish treats. (They love carbs, fish and vodka, so no wonder Finns celebrate fags!) Directed by Dome Karukoski, the film traverses through the valiant life of Touko Laaksonen, who later became known as "Tom of Finland" after his drawings of beefy, uniform clad men changed the American physique obsession by highlighting discreet, super hot gay sex. With a script that is tender and to the point (by Aleksi Bardy) ToF delves into Touko's life in Finland where homosexuality was a crime and the only place to act upon your sexual desire was in damp parks during the night, or in the cloudy backrooms of bars.  Touko seemed to frequent both locales, a bravery picked up from WWII where many off-duty officer sucked dick or bottomed out in the middle of god knows what battlegrounds. Expect to be hard while you watch this film. What I found most cute about Touko (played by the foxy Pekka Strang) was that he was a total salesmen. Before he got down to business he'd quickly ask his partners, "Do you want to see some art?" (Let me know if you've fucked an artist who didn't mention their work, I'm curious). Finland has chosen the film as their submission for the Oscars, so don't miss out on what may be a mighty win for leather daddies everywhere. —Chris Stewart
Film:

JOAN DIDION: THE CENTER WILL NOT HOLD

I've tried to remember why, as a college student, Joan Didion came onto my radar. My only memory is a literature professor's fierce tote, emblazoned with a photograph of the American writer. That same professor also had excerpts from Didion's Blue Nights in the curriculum and over one Thanksgiving break I devoured the memoir over 48 hours. Purchase College had a dated library, but they had many of Didion's works and I took to reading a great deal of her collected writings in "We Tell Ourselves Stories in Order to Live." Her prose has always been effortless; fiction or reportage, Didion's storytelling is crisp. Released last weekend on Netflix, "Joan Didion: The Center Will Not Hold" is the long awaited documentary on Didion, who Barack Obama called "one of [America's] sharpest and most respected observers of American politics and culture." The documentary is chronologically biographic with interviews given by Didion's nephew, the actor and the doc's director, Griffin Dunne, opening a whole new side of the writer's already written down life. A majority of the doc is footage from the late 60s/70s when Didion and her late husband John Gregory Dunne wrote countless magazine articles and socialized amongst the most noteworthy rock stars and Hollywood elite. Didion, now 82, reads from her books throughout the film with a calmness I found totally jarring in comparison to the interviews where she pulls her answers by physically grasping at thin air. This is a delicate, detailed portrait of one of America's foxiest wordsmiths, a writer whose unperturbed nature is best shown in an old home movie: Didion, smoking a cigarette on some glorious, black leather sectional. A book's in her lap. Undisturbed by the camera recording, she turns the page and blows smoke. —Chris Stewart
Available now on Netflix
Film:

GEORGE MICHAEL: FREEDOM

Sometimes my mom is reductive and tells me that I look like George Michael. To be honest, we have similar hair. My references are often retro but George doesn't cross my mind unless Everything She Wants by Wham! is stuck in my head, and that happens bi-weekly. Funny enough, on Sunday night I was home with my mom when her Facebook feed alerted her to Showtime's George Michael documentary airing. "Do we have Showtime?" she asked me. We've had it for four years, so I put it on. Besides some really corny editing choices, Freedom, which credits George Michael as co-director mostly centers on his tumultuous battle to be released from his Sony contract. He, like so many other solo artists, struggled with the artist his label wanted to sell versus the artist he felt compelled to be. "This is so dark!" is all my mom kept saying during the film because Freedom, while a narrative about creative expression, it is also about the struggle to find sexual freedom in the limelight. George's own voiceovers talk of his late lover Anselmo who died of HIV/AIDS related complications in '93. Sir Elton John is in it for a bit, and so is some really underrated footage from George's uber-90s music videos from the '96 album "Older," which he called his total coming-out record. With Prince dead, Bowie, Whitney Houston, and George Michael too, a terrific generation of sexually obscure and gender-flexing recording artists have left a large hole in music that no one will probably ever fill. Freedom is another testament to these figureheads from the 80s and 90s who are integral to the present day charisma, uniqueness, nerve and talent seen throughout the LGBTQ community. Lest we not forget Freedom is a Supermodel anthem. Gag! —Chris Stewart
AVAILABLE ON SHOWTIME
Film:

BPM (BEATS PER MINUTE)

On Wednesday night we made our way to Chelsea for the premiere of a new French film that we knew very little about. BPM is the French submission for Best Foreign film at the upcoming Oscars. Set in the early 1990s in Paris, BPM, despite what the name and poster suggests, is not about nightlife. It's actually about AIDS. Yay! Who doesn't love a 2.5 hour film about that? I Kid. BPM is actually incredible. It's gut wrenching and totally captivating. The story goes something like this: "In Paris in the early 1990s, a group of activists goes to battle for those stricken with HIV/AIDS, taking on sluggish government agencies and major pharmaceutical companies in bold, invasive actions. The organization is ACT UP, and its members, many of them gay and HIV-positive, embrace their mission with a literal life-or-death urgency." Many young gays might not truly appreciate how dire things really were when AIDS came along. There were very few medications available to treat the virus and the mainstream community was not interested in doing much to help. People were just dying all over the place, and those being affected had only themselves to look to for help. Act Up, which started in NYC, and spread to other cities were extraordinary in their ability to mobilize and demand pharmaceutical companies and governments stop dragging their heels on finding, and making available, life saving drugs. Act Up were fierce advocates for our community and we literally owe them for everything we have. PREP would not be available if it wasn't for them. BPM does a phenomenal job of honoring their legacy. Please go see it. It should be compulsory viewing in all classrooms across the globe. This is our history and it's remarkable. —tom
Check online for screening times.
The documentary follows the nightlife institution's rise to fashion and artistic notoriety.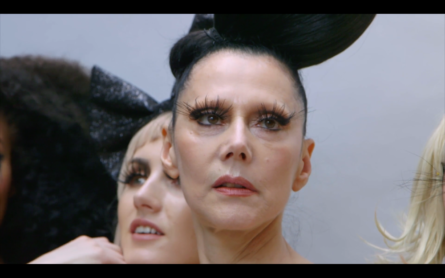 Susanne Bartsch moved to New York City in 1981. The fact that this was the city's most violent year for recorded crime is perhaps unrelated to Bartsch's initial arrival, but the opening and success of her eponymous SoHo shop "Barstchland" may suggest that New Yorker's were searching for escape from the danger on most street corners.
Opening up this season's NewFest, Susanne Bartsch: On Top premieres Thursday Oct. 19 at the SVA Theatre. The vibrant documentary is decorated by a slew of archival footage. One evening news segment from the late 1980s stands out in particular: A square-shouldered anchor reports that Bartsch's weekly parties at clubs like Savage (below the Chelsea Hotel) were "full scale theatrical assaults." From debut directors Anthony&Alex, On Top catalogs the nightlife institution as she and her team of equally animated assistants and associates prepare for 2015's Fashion Underground: The World of Susanne Bartsch at the FIT Museum.
The mention of her shop and its place for all things cool creates a solid place to begin the legacy that Bartsch has created over the past three decades. Having worked in London's Chelsea Market, befriending many associated with the New Romantic movement, Bartsch was among the first retailers in the U.S. to carry names like Vivienne Westwood and John Galliano. The film follows her from her home inside the Chelsea Hotel, where she's lived since arriving in New York, to the many fast-paced parties that conglomerate to assemble a colorful, electric aura around this fervent film. …

Film:

The Death and Life of Marsha P. Johnson

Earlier this month, Abi invited me to a screening hosted by Netflix. He sent me the invite that he had received and it looked interesting; the invite described a documentary about Marsha P. Johnson. I recognized the name but couldn't quite pin down how I knew her (a shame, I know). I accepted Abi's invitation and we headed to the IFC Center in Greenwich Village, got our free popcorn and drinks, and settled in for the film. Within about 15 minutes, I think we were both shocked at the caliber of the doc's storytelling, production, and quality. As the film progressed, so did our amazement. The documentary follows three separate but concentric narratives. The main plotline, focuses on the strange circumstances surrounding Marsha's death (Was she murdered? Did she commit suicide? Was her death an accident?). The second narrative arch is about Sylvia Rivera, a contemporary of Marsha's, who fought for trans rights for most of her life. These two narratives are both told almost entirely through archival footage, which, coming from a critical perspective, is quite a feat to accomplish; most docs rely on interviews to fill in events that happened in the past. The third plotline — which unravels almost entirely in verite footage — is perhaps more surprising. It follows Victoria Cruz — a fierce queer trans activist who worked alongside both Marsha and Sylvia — as she attempts to reopen Marsha's case, as it has been cold for 25 years. We get a glimpse into Victoria's life through this narrative, but it's more about what she unlocks from others. I can't think of anyone fiercer than Victoria. After the screening, Abi and I attended the reception at Stonewall — where the modern LGBT-rights movement began — and we met Victoria personally. She's got something to say to all of us, and it's our obligation to her, and to our history, to listen. —Connor Atkins
Available on Netflix.
Film:

Five foot Two

We watched Lady Gaga's new Netflix documentary last Saturday night while under the influence of numerous substances. We suggest you do the same if you're planning to devote 2 hours to everyone's favorite fame monster. I'm fairly certain that Gaga was herself under the influence of various substances while she filmed the doc (pills for sure, weed absolutely, tobacco constantly, whiskey on occasions, self delusion 24/7). I rewatched the doc, sober, a couple of days later, hoping that perhaps our confused reactions were attributable to our inebriation, but, alas, that was not the case. On second viewing the whole thing made even less sense. You might be wondering at this point how this is a recommendation. Fair enough. But here's the thing about this film, while you may not know Lady Gaga any better at the end of watching it you'll certainly have a lot of fun trying to. It's so absurd it forces you to pay attention, and there's a lot to absorb: relationship break-ups, full body pain, family loss, her constant image reinvention and need to be be seen as "authentic," her Super Bowl performance and so much more. This doc has high production value and slick editing. It's trying so hard to be serious but its main subject still feels guarded. She's trying to sell us something but I'm having a hard time buying it. —Abi
available now on netflix
Event:

DIRTY LOOKS PRESENTS SESIÓN CONTINUA NYC – A 24-HOUR PORN THEATRE

"I miss the old New York" is something I hear often enough to make me wonder, as a young and beautiful twink, what the hum and hustle must have been like to cause so much nostalgia. What was life like before Mayor Giuliani's Quality of Life campaign during the 90s destroyed so much queer history and culture? I could imagine it was grittier, certainly more raw, what with Times Square having previously been a burgeoning center for sex and drugs. At its core, it seems to me that the nostalgia is based in what freedom used to exist in the same spaces that are now occupied by throngs of life-sized Elmos and Cookie Monsters. Getting back to what used to unite people seeking out refuge (and getting off in some dark space) is the inspo for the project Dirty Looks is bringing to NYC this weekend. Their LA event, a 24-hour porn theatre called Sesión Continua, is coming to Brooklyn to showcase a marathon of early, pre-VHS, gay and lesbian pornographic films that flirt with the avant-garde. Reminiscent of the storefront porn theatres that once flourished, this quasi-installation welcomes you back in time to a 25-seat space sure to enhance the intimacy of watching porn with strangers. The screenings à la Sesión Continua exist in free fall: no set attendance times, no schedule. Come and go as you please, just please don't cum and go. That's rude and breaks health code. —Gayletter
Film:

"CAN I BE ME" PREMIERE

Whitney Houston. The pop icon. I don't know if there's a single person in the developed or developing world who hasn't heard her name, one of her songs, or of her tragic downward spiral. And if there is someone who doesn't know her story, that's about to change, and Showtime is making sure of it. They're premiering a feature-length, albeit unauthorized, documentary called Can I Be Me, which is largely about the pressures that Whitney faced — and, to varying degrees succumbed to — as she gained her immense fame, including her drug usage and sexuality. While it's great that Whitney's memory is obviously not being lost to history, there are some who are not too thrilled with the documentary, claiming it's an uneven portrait of the late artist. I don't know about you, but I'm gunna have to get so emotional and see it to make up my mind for myself. —Connor Atkins
FREE WITH A TRIAL, 9:00PM, SHOWTIME.