Film:

Lost in Translation (w/ Suntory Whisky on the rocks)

This is a super cute thing to do the day after Thanksgiving for those of you who are staying in the city. Videology Bar & Cinema is hosting two screenings of the Sofia Coppola film Lost In Translation. Starring a seventeen-year-old Scarlett Johansson (she plays a newlywed a few years older in the film) and a charming as always Bill Murray, Lost in Translation is about strangers who meet in a foreign land. Both characters have jet lag and can't sleep so encounter each in their hotel bar late one night. Through the course of a week they develop a warm bond and help each get out of their respective ruts. For anyone who loves Japan, or melancholic comedies, this is a screening not to be missed. Best of all you can watch the film while sipping on a glass of Suntory Whiskey. For those who haven't seen the film, Bill Murray's character is in Japan to film a commercial for the whiskey brand. Sofia got the idea for this from an actual commercial her father (Francis Ford Coppola) had filmed years ago for Suntory at their home. Be quick to grab a ticket as this will likely sell out in no time. "Lip my stocking! Lip my stocking!" —tom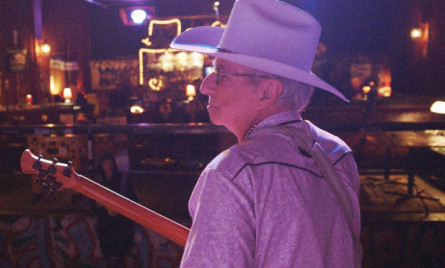 Now that Beyonce has managed to defy all odds and tricked gay people into being interested in country music, it's important that we know our cultural history within the genre. Unfortunately due to the conservative politics of country music's mainstream markets, country singers have only started coming out of the closet as recently as 2010. As slow as the progress might seem, none of it would be possible without Patrick Haggerty, aka Lavender Country, who blazed the trail back in the 1970s. Haggerty recorded Lavender Country's self-titled album in 1973, thereby becoming the first openly gay country star.
Lavender Country sold all one thousand copies of the record that were issued, but then more or less vanished from popular culture. Patrick, a whip-smart Marxist, ran a couple of relatively successful political campaigns, but could never get a career off the ground. He eventually returned to country music and began to make a living off of singing "old songs to old people," namely performing country classics in retirement homes.
Thanks to Youtube, one of Lavender Country's most powerful and lyrically compelling songs, "Cryin' These Cocksucking Tears," has since garnered a resurgence of attention to the band. The record label Paradise of Bachelors reissued the album in 2014 which in turn led to more press coverage, a tour, and now a short documentary about Patrick's life. "These Cocksucking Tears" was part of a short film festival featured at Nitehawk in New York City. …

Debuts at the 30th Anniversary Israel Film Festival in Los Angeles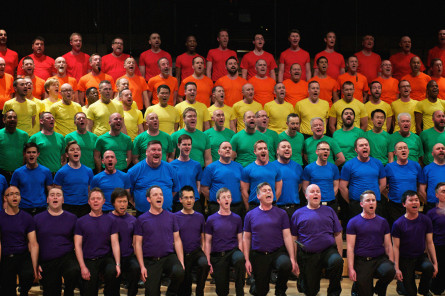 During the most depressing of times, we can always turn to art for inspiration. It's imperative to remind ourselves of the light in other people, and the beauty of seeing human beings for who they really are. Barak and Tomer Heymann's documentary Who's Gonna Love Me Now? does just that. The film follows Saar, a 39-year-old Israeli living with HIV in London, who is beginning to reconcile his sexual identity with his national one. Saar grew up on a religious kibbutz, which is a communal farm, back in Israel, and after avoiding them for years, tries to make amends with his family.
When we first meet Saar, he has already lived in London for over a decade and has worked hard to build a community for himself. His life mainly surrounds the Gay Men's Chorus he participates in. The chorus helped him initially adjust to this foreign country and has since become a second family, caring for him without judgement. Throughout the movie it becomes clear just how central the chorus is to all of the members' lives and scenes of them performing together punctuate the film, often providing much needed comic relief.
Saar explains that after going through a bad breakup, he stopped taking care of himself and consciously started making dangerous decisions. He knew how irresponsible he was being and would later admit that his HIV diagnosis felt like karma for the acts he committed both to others and himself. Although part of him feels like he's being appropriately punished, he manages to handle his positive status with a lightheartedness and dark sense of humor. …


Directed by Barry Jenkins, Moonlight is a beautifully crafted film that traces the treacherous life of Chiron, a young boy growing up gay in a housing project in Miami. The film is divided into three parts. We first meet Chiron as a young, shy boy, then as a still shy, but angry, teen and finally as a lonely, hardened young man. Chiron's mother is an addict and he's constantly picked on by boys at school. The only people who offer him any solace are a local drug dealer named Juan (Mahershala Ali) and his girlfriend (played by Janelle Monae). Each section is powerful enough to live on its own as a short film, but there's a well planned thread running through all three. Chiron is played by three different actors, all wonderful in their own ways. I had heard Moonlight described in glowing terms — A.O. Scott from the NY Times even went as far to ask if it was the year's best film. Of the movies I've seen in 2016, it certainly is. Moonlight doesn't provide obvious resolution to the turmoil in Chiron's life. It's not afraid to leave things open-ended. It's a subtle film, full of loneliness, with brief moments of what looks like transcendence. It is a portrayal of a truly damaged soul, longing for connection. It's a condemnation of toxic masculinity. Chiron does ultimately find connection, and how this plays out (which I won't give away) is what makes this such a brilliant film. I left the cinema with such empathy for the character. I had RuPaul's mantra rolling around in my head: "If you can't love yourself, how the hell you gonna love somebody else." It's not that there's no love in Chiron's world, he just never learned the most important part: how to give it to himself. Moonlight has stayed with me since I saw it. I'm grateful it was made. —tom
In select cinemas now.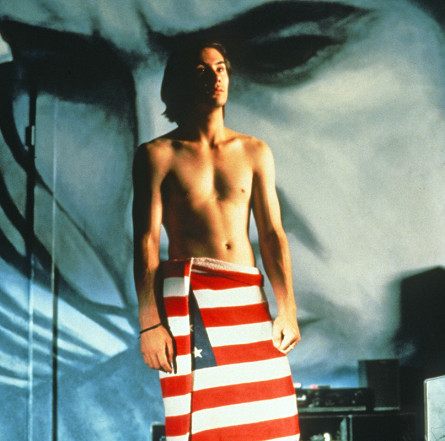 I heard from a few people that I must check out the newish Cinema Metrograph in the Lower East Side. My friend Charlie Kuder is always like "I'm heading to Metrograph, are you coming? It's a great place." Their 'About' page says that "Metrograph is a unique experience of seeing prestigious films; of stepping into a special, curated world of cinema, a world of hospitality harkening back to the great New York movie theaters of the 1920s…" You can have a proper cocktail, have a bite, they even have a bookstore — it's the perfect excuse to wear something cute for the theater.
This week they are opening their 'Queer '90s' series, which features over 30 films that they'll be showing until October 30th. "The 1990s was a watershed decade for the visibility of queer bodies in independent, documentary, experimental, and studio films. The emergence of "New Queer Cinema," a movement of filmmakers reacting to the rightward shift in culture and the specter of the AIDS plague, produced formally radical and political works about and specifically for LGBT audiences…" This sounds absolutely marvelous, I can't think of a better fit for GAYLETTER. We'll be going there a lot for the rest of the month.
Poison (1991).
CLICK HERE FOR MORE INFO, METROGRAPH, 7 LUDLOW ST. NY, NY. …

Film:

The Birth of Saké

If you are a big fan of Saké, like me, this documentary might interest you. This is an advance screening of the film, co-presented with the Center for Asian American Media (CAAM), before it airs to the public on PBS. It's followed by Q&A with the producer Masako Tsumura at the Asia Society New York. The film was directed by the NYC filmmaker Erik Shirai, he was a cinematographer for the Travel Channel series No Reservations with Anthony Bourdain. The description goes like this: "Go behind the scenes at Japan's Yoshida Brewery, where a brotherhood of artisans, ranging from 20 to 70, spend six months in nearly monastic isolation as they follow an age-old process to create saké, the nation's revered rice wine." This doc seems promising, I read good things about it —  it won "Special Jury Mention for Best Documentary Director, at the 2015 Tribeca Film Festival." I go nuts and bananas for Saké, specially if it's hot. Can't wait to see how the real shit is made! —abi
FREE, RSVP: Patrons@AsiaSociety.org or call 212-327-9302, 6:00PM, ASIA SOCIETY ,
725 Park Ave NY, NY
.
Film:

Embrace of the Serpent

There's too many events happening in this week that are the "last for the summer." Aghh, I hate that term! Case in point is Wednesday's final screening for the outdoor film series that has taken place at Socrates Sculpture Park in Long Island City all summer. The film, Embrace of the Serpent, has a 99% critic rating on Rotten Tomatoes. It tells the story of "a young shaman (Nilbio Torres) in the Colombian Amazon" who "helps a sick German explorer (Jan Bijvoet) and his local guide (Miguel Dionisio Ramos) search for a rare healing plant." It's set in the early 1990's, and is apparently very beautifully shot and brilliantly acted. This event is a no-brainer. Not only do you get to see an amazing film, but you get to do it in one of NYC's most unique settings. The Socrates Sculpture Park is filled with all kinds of clever exhibit sculptures and multi-media installations. The summer is unfortunately winding up, don't miss a minute of it! —tom
Film:

FLORENCE FOSTER JENKINS

I just spent the last ten minutes watching Meryl Streep interviews on YouTube. That woman gives me life! Even in interviews she commits to the role. She has an all-or-nothing quality that makes her irresistible to watch. Meryl herself has referred to this quality in a recent interview she gave to the Wall Street Journal: "There's that great Vincent Van Gogh quote: 'I am seeking, I am striving, I am in it with all my heart.' That's the aspiration." She certainly lives up to Vincent's motto in Florence Foster Jenkins, her latest film about the 1940's socialite, and terrible singer, of the same name. Florence had great confidence in her voice, even buying out Carnegie Hall for a concert, despite the fact that she was unable to ever hit the right notes. Meryl has great fun singing badly in the movie and director Stephen Fryers turns up the campiness to 1000. This film is great fun. It's a perfect summer pick-me-up, Meryl carries from start to finish! —tom
IN CINEMAS NOW
Director Gillian Armstrong delves into the famous costumer's life behind the scenes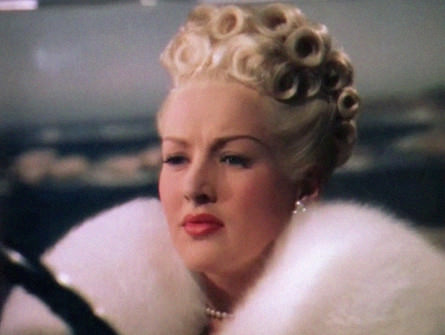 Hollywood has a secret meant to disappear in the memories of those who have lived it. A secret that isn't technically "new," since it just turned eighty-seven years old. It is a secret hidden behind Marilyn Monroe, Bette Davis, and Katharine Hepburn. The secret was kept by a man who won three Oscars, designed costumes for 285 films, struggled with alcohol and shaped the look of the Golden Age of Hollywood. He also happened to be Cary Grant's boyfriend. A love lost in the convenient homophobia of the 1930s American dream.
Australian filmmaker Gillian Armstrong has unearthed Orry George Kelly's story in her new documentary, Women He's Undressed. Through surrealist live narration in Kelly's own voice and a network of interviews with timeless muses and industry heavyweights, the film crafts a confident persona of this uncompromising, gay Australian man whose legacy was lost because of his openness.
Armstrong sits down with actors like Angela Lansbury and Jane Fonda, and costume designers Catherine Martin of Moulin Rouge! and Colleen Atwood of Chicago to tease out the mechanics of the film industry and explore how Kelly behaved because of it. Through these conversations, we learn that Hollywood was (and probably still is) a boy's club controlled by a handful of straight men at the head of each studio who were persistent on presenting the conventional family dynamic. Being openly gay in this environment was rare. "It was like being a communist," laughs Fonda, one of the last to work with Kelly. …

Film:

Dim All the Lights: Disco and the Movies

It's no secret that disco is #back, and I would like to take this public moment to personally thank fashion, for without its habitual recycling process we'd all still be wearing a low-rise, boot cut jean. Not saying that shape doesn't work for some, but really Britney Spears is the only person to make that look successful (and she had to hit rock bottom to do so). But because fashion is BFFs with art, music, and film, we often see the same stylistic tropes happening across all mediums. You can only be on Vogue.com/fashion-shows for so long, so some folks are looking to 70s films to steal their style. "Dim All the Lights: Disco and the Movies, is a week-long series curated by Melissa Anderson and Amélie Garin-Davet at Metrograph, which we heard "is cunt!" from Brooklyn white boy Charlie Kuder. On Saturday they are showing my Mom's fave, Saturday Night Fever with the young, metrosexual John Travolta, along with Nighthawk, the "quietly revolutionary film that gives us one of cinema's first complex, fully realized gay protagonists: Jim (Ken Robertson), an out geography teacher and compulsive clubgoer." To follow Saturday's screenings, there is a disco-party at Nowhere Bar so you can dance to Donna Summer for the 400th time this summer, but feel like it's just oh-so necessary and culturally relevant this time around. Grab your roller skates girls, because before you know it, people will be asking you to join their skate-dance team. No time like the past/present! TURN, TURN, TURN! —Chris Stewart