With his body at the center of his durational performances, Martiel pushes his own limits while also calling attention to deplorable histories.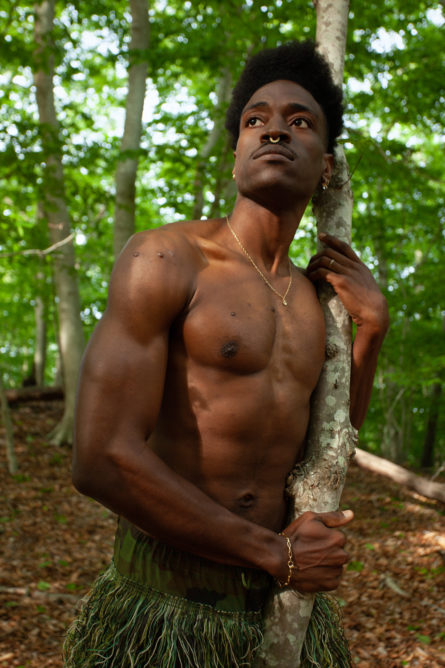 Perhaps we should start at the beginning; could you speak a little bit about what it was like coming up in Cuba? When did you begin performing? I started working in performance in 2007. I remember that back in the day I was studying goldsmithing at the San Alejandro Art Academy, and alongside my jewelry work, I was also making unconventional drawings. I say unconventional because the materials I was using to make them were not traditional, like oil or acrylic paint, or even using a canvas. I was using different pigments, such as iron oxide diluted in vinegar, coal, beeswax, and blood. And it was the use of my own blood, specifically, which catapulted me to working with my own body. To extract my blood and make drawings, I had to go to public clinics and ask the nurses on duty to perform a phlebotomy on me. At first they agreed to do it, but as I started coming to the clinic more often, they began to either decrease the amount of blood extracted or refuse to do it altogether. This caused a great deal of frustration, since I couldn't materialize the type of work I wished to make. That's when I had the idea of using my body as an object and a subject of my conceptual interests, without having to depend on a third party. This is how I came to realize my first performance.
I am blown away at your roster of past performances; you are quite prolific. …

In his new book, the southern writer and artist channels the unknown and documents the intergenerational experience of HIV.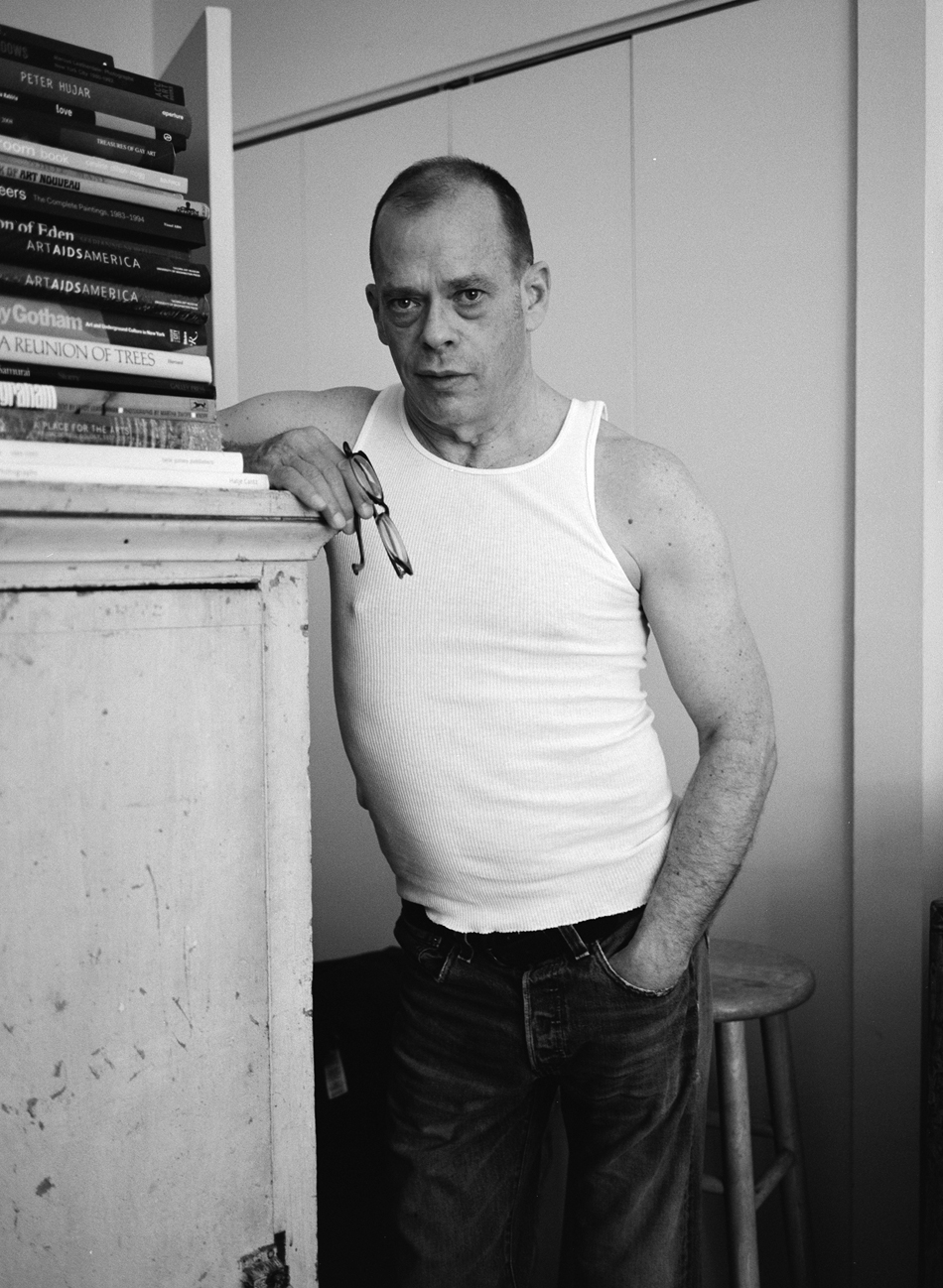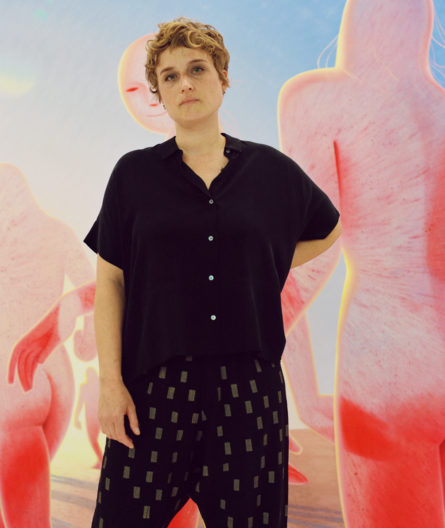 "I want it to feel as though these women are getting the last laugh," artist Robin Francesca Williams explains about the toothy grins in her atmospheric portraits. With much of her work, Williams aims to show how women have been mistrusted, scapegoated, and demonized, but also to expose the expectation of their moral superiority, that they must kindly demonstrate purity and unconditional love on behalf of mankind. Interested in flawed, malicious, menacing, and wild female characters, she has a fascination with B-movies and cult classics, gravitating toward erotic thrillers because they tend to argue that the flaws of women are inherently more dangerous than the flaws of men. "They make tidy stories out of this belief," she asserts. "My paintings are looking to untidy those stories and test these cultural contradictions." She always renders her figures with a twist — a pregnant ghost, a kind troll hanging upside-down, or a dark angel as the embodiment of outer space. "None of my witches have pointy hats," she laughs. "Sometimes I think about that test they did during the Salem witch trials — how they would throw a woman into the water. If she sank, then she wasn't a witch, but she drowned. And if she floated and lived, then she was seen as a witch, and they would burn her. But I always thought if she was a real witch, she would constantly be a few steps ahead of them. She'd dive right in. She would just turn into water. Or turn into stone, sink to the bottom and walk out." …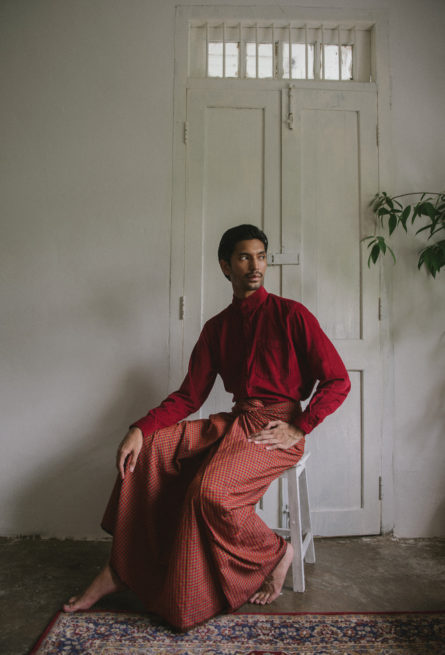 When I spoke to artist Richie Nath via Zoom, he was unsure how long he would have Internet because a bombing had recently happened only blocks from his home in Myanmar (formerly Burma). About the turbulent political climate he explained, "We were looted by the British and were under a dictatorship for 60 years, and we are currently under another dictatorship." His brother had been in prison for over a month because they found protest gear in his car at a roadside checkpoint. Over the past several months, protesters have been subjected to violence and even death. And while clubs and bars frequently had "fab nights" for queer people before the pandemic, afterward they were pushed back onto Grindr, a wasteland of blank and fake profiles. Nath is often overwhelmed by talking about the difficulties of living in Myanmar and also feels conflicted about how much he should let it inform his work. "They want to see the anguish," he sighed. And sometimes he gives it to them. As example, his first show of paintings was titled Chauk — a derogatory term for gay men that means 'dry,' alluding to their inability to have children. But more often, Nath focuses on female empowerment and tender homoerotic scenes rendered in a blend of traditional Burmese and Indian styles.
While Nath's mother is Christian and part Burmese and part Shan, his father is both Hindu and Buddhist with a mostly Indian background. It is not unusual to have mixed lineage in Myanmar. …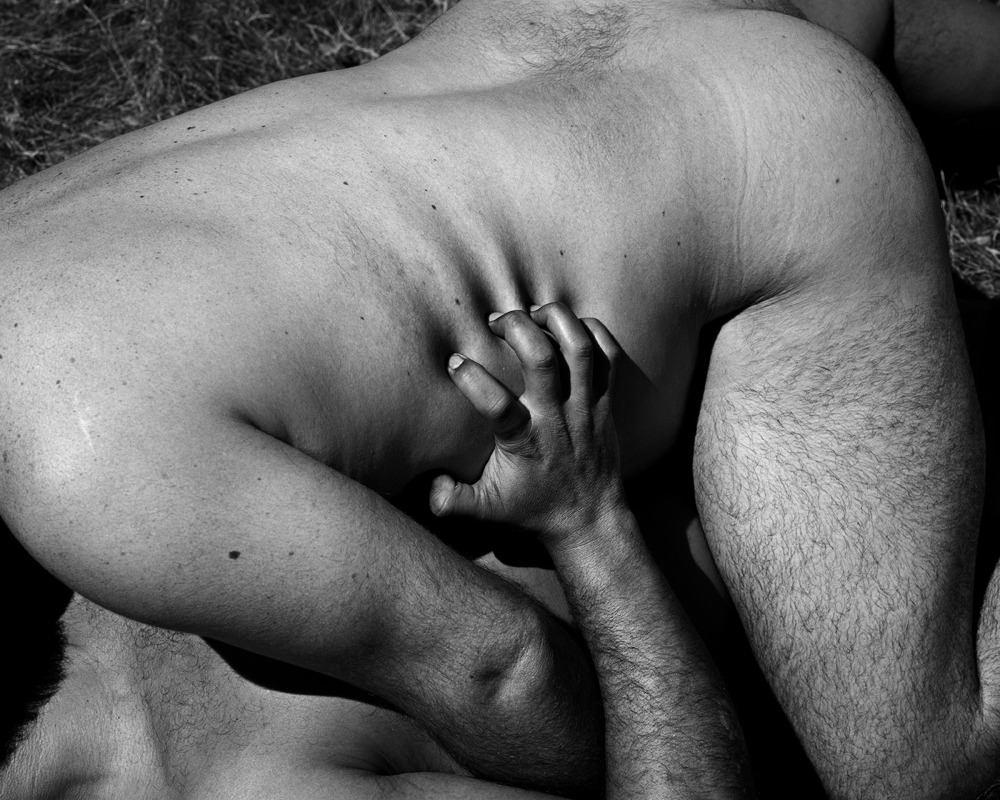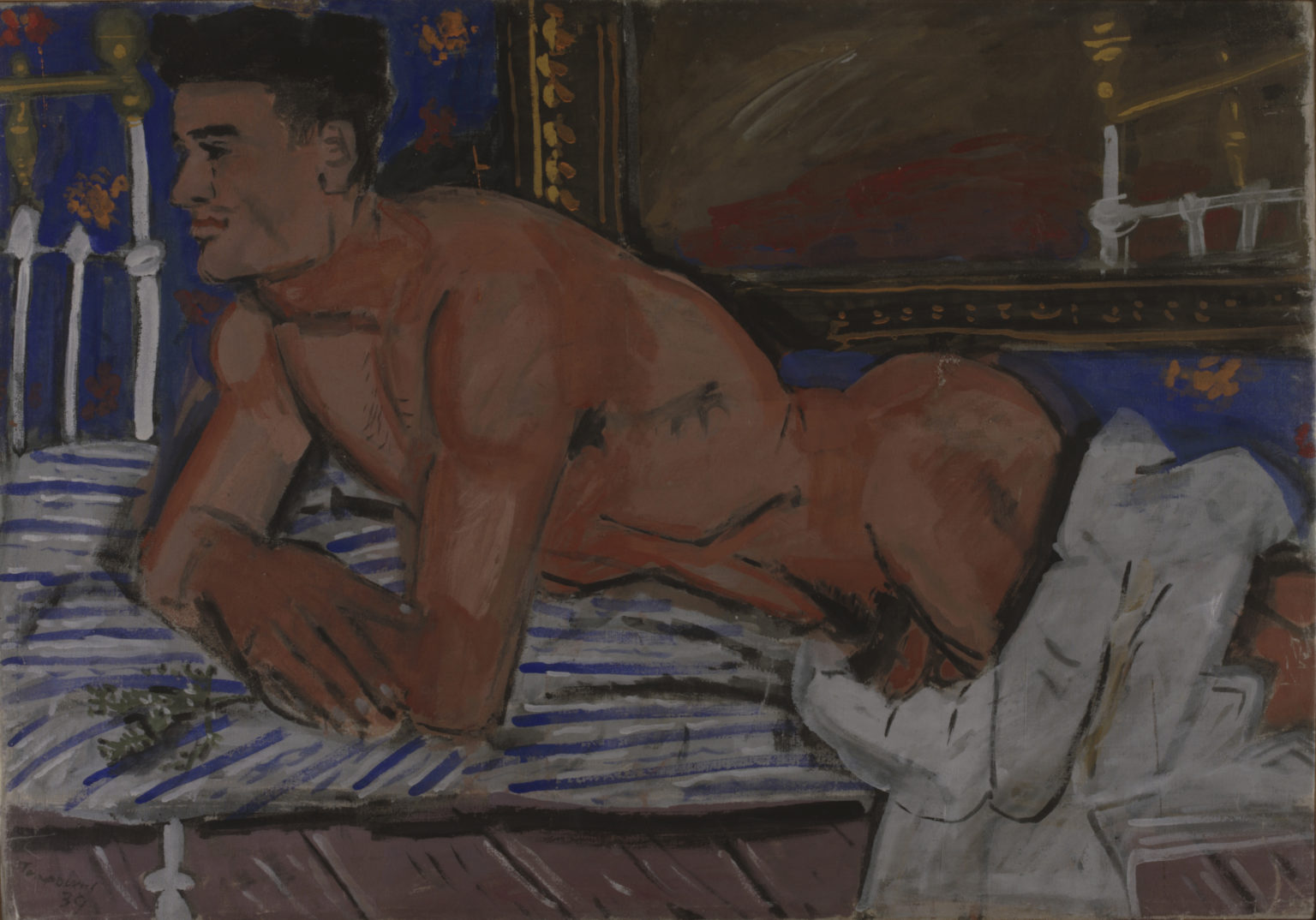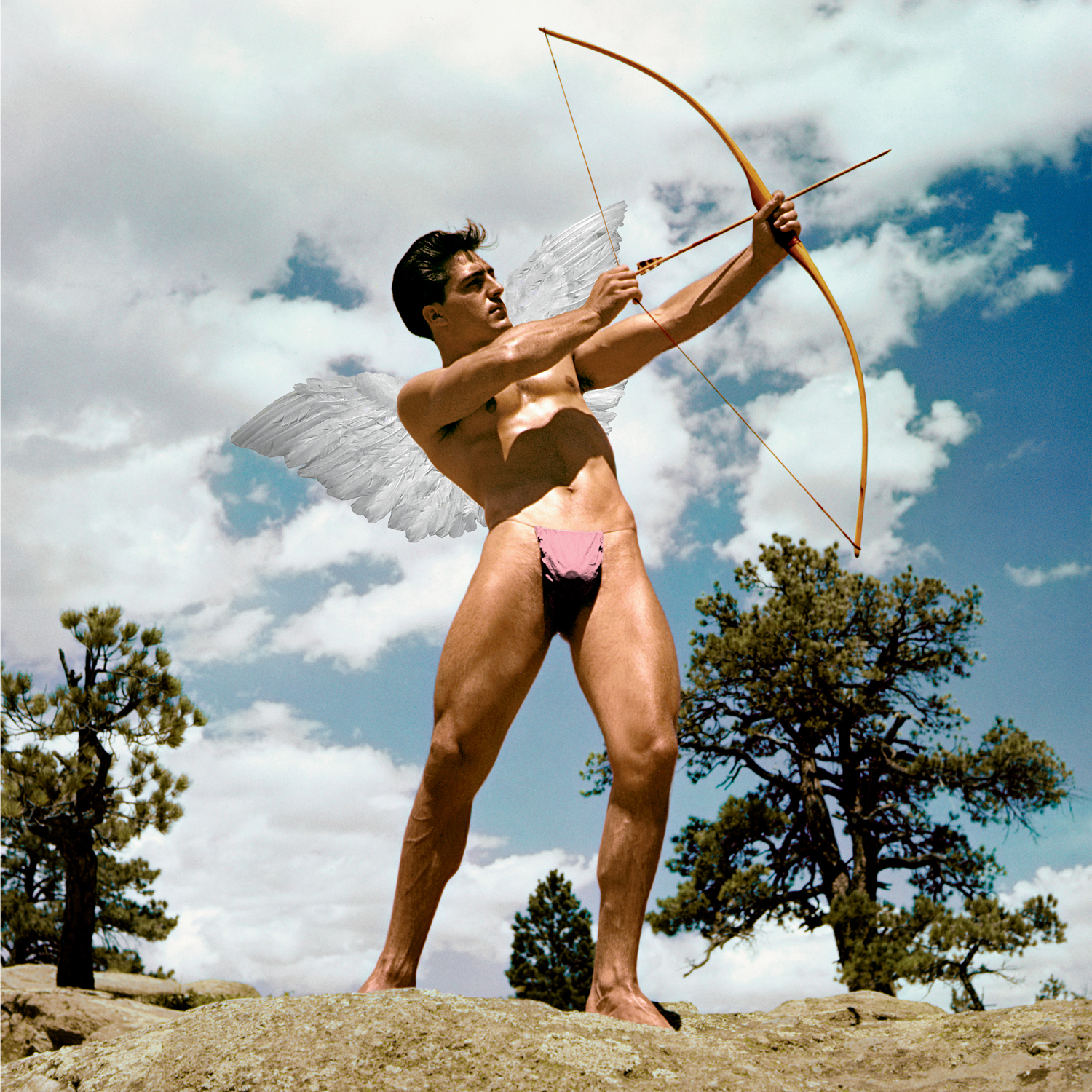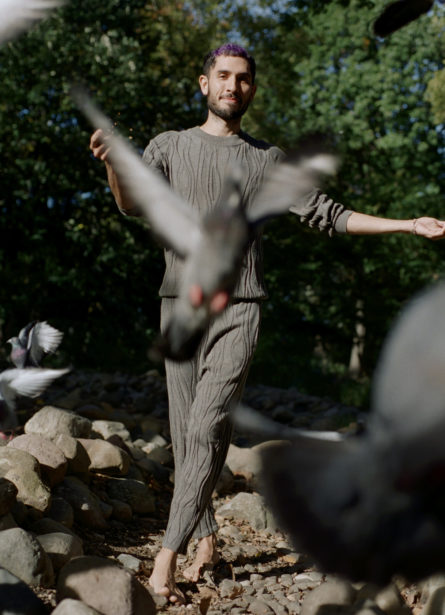 Ian Faden's passion for bird watching has informed his painting, and vice versa. He obsesses over feather colorations and beak shapes with the same ardor he might describe the opacities and hues of a particular oil paint. Originally from Massachusetts, he attended Pratt Institute in Brooklyn and now lives and works in Bushwick. His recent paintings and drawings in two series, titled Tales, Tails, Tales & Tails and Fables for the Future, provide glimpses into a world that could be seen as post-apocalyptic or post-human, but might be better understood as post-anthropocentric. In this dimension, humans and animals have experienced a great leveling of power, all naked and attempting to survive, often on equal footing and in direct competition with one another. Instead of following a specific narrative, the work evokes a series of dream-like scenes and loose mythologies that build to form a larger paradigm in which all living beings are but creatures — people are animalistic and animals are personified — both fending for themselves amid tremendous scarcity.
Is the crow smarter than the mourning dove? The shifting hierarchy of intelligence and self-awareness is a running theme in Faden's work. In Yes Court, a mourning dove stands before their own reflection in a cracked mirror held up by a few watchful crows. However, it is difficult to decipher whether the mirror is broken because the bird has foolishly pecked at their own self-image or if Faden has included the crack as a symbol of the bird's moody interior mental state. …

He is a provocateur extraordinaire – most of his oeuvre has been banned, censored, or attacked since he emerged from the queer punk scene in the 1980s.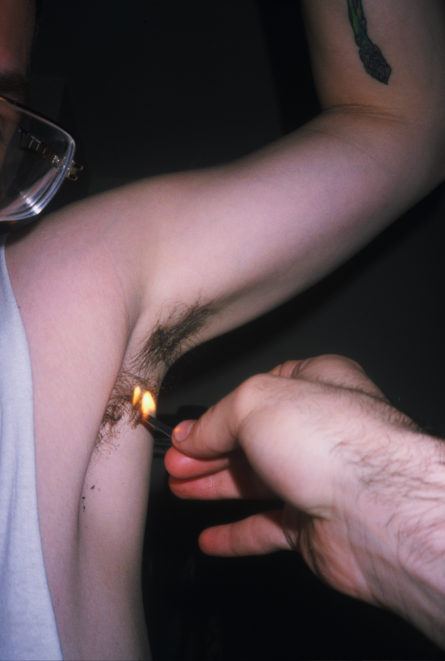 The Death Book continues his subversive project, with the images in the book functioning as a social mirror or projective test that mine our collective unconscious, probing the depths of what we repress and censor. Just a few days shy of the United States Presidential 2020 election, Bruce and I connected on Skype to discuss his newest book. It was a gloomy day in both Brooklyn and Toronto, a fitting backdrop for our conversation which delved into death, violence, obscenity, and the psychology of taboo.
Could you tell me about the concept for the book? Baron Books, Matthew Holroyd, contacted me. He had this concept to do a series of books on death, and ask various artists to collaborate on the concept. So mine is only the second book in the series. He let me come up with whatever idea I thought would be most interesting. And I guess I took it beyond that — literally. Like, I thought it would be a good opportunity to compile all the most severely violent and crazy imagery that I've made over the years. It kind of has a cumulative effect. I've been working in gore and splatter for quite a long time. Even before my zombie movies, I was using a lot of it in my photography and at my art openings. So when you see it all together, it's kind of startling, but I think it's all very consistent and it really shows how my project has always been to draw attention to how this kind of imagery is so casually promoted as capitalist fodder. …

New paintings from the figurative talent Anthony Cudahy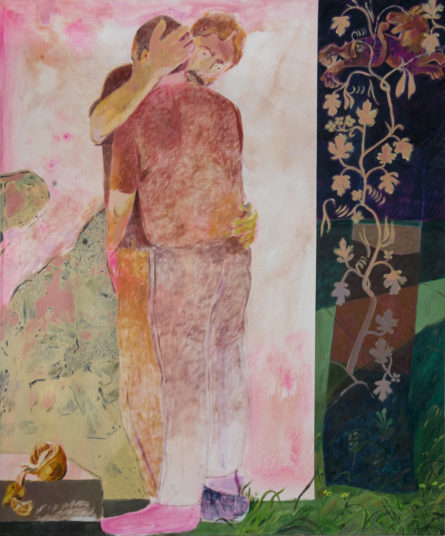 When New York City first went into lockdown, Cudahy was unable to access his studio where large-scale works were in progress, but 2020 was still a prolific year for him, creatively speaking. Stuck at home, the painter turned inward, focusing on his late uncle Kenny Gardner's photography archive (brilliantly curated) as well as his own stockpile of imagery that inspired several new drawings and paintings for his show Burn Across the Breeze at 1969 Gallery, on view through February 21st.
Anthony Cudahy is a great storyteller. Despite their otherworldly subject matter, his paintings occlude simplification. They're rarely about one thing. Even a traditional portrait accrues context under Cudahy's guidance. His scenes — which make use of saturated oranges, greens and purples — are often usurped from found imagery, or borrow directly from art history.
One of the show's more quiet works was painted right after the toughest lockdown restrictions were lifted, when Cudahy could return to the studio, where he was no longer confined to small format. "Us (with Jacob's Ladder, Apocalypse Tree, Lion)" shows two figures, Cudahy and his husband, Ian Lewandowski, embracing in an indiscernible setting that blends the natural world with something more sinister. Portrayed in breathy strokes of reds and orange, Cudahy and Lewandowksi embrace in the foreground on top of lush green grass that turns murky under the apocalypse tree. In the background, a path in harsh light leads the eye off the canvas, away from the safety of their embrace. I focused on the two figures at first glance, drawn to the delicate brushstrokes that didn't carry too much paint. …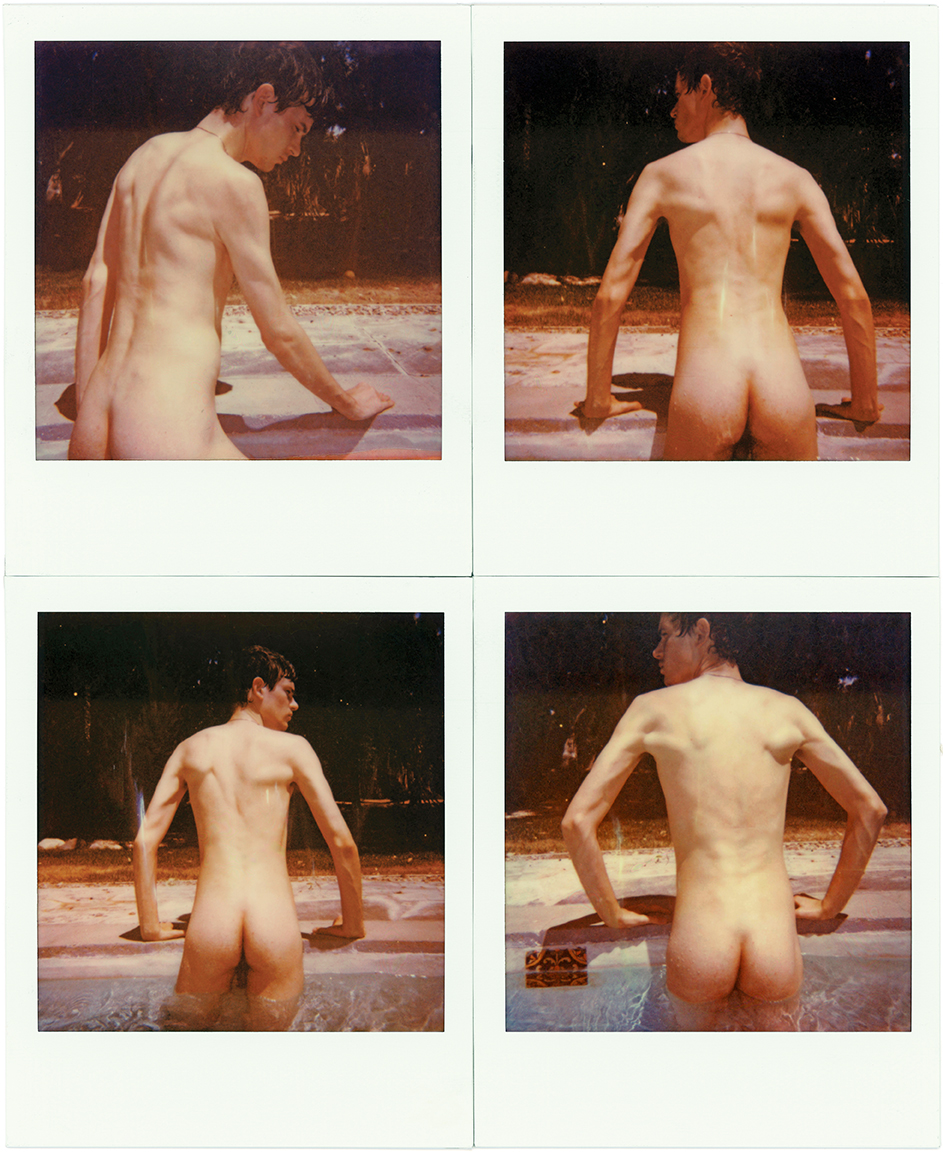 In the photographer's latest book 'Things I Do When I'm at Home,' Gerardo Vizmanos documents his time in quarantine and steps in front of his camera for the first time.