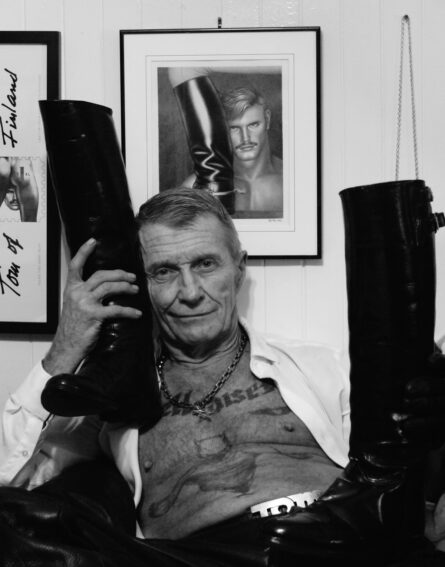 Some spaces are full of magic. TOM House is undeniably one of them. Nestled in the hills of LA's Echo Park neighborhood, the residence houses the Tom of Finland Foundation along with a vibrant community of gay crusaders, not to mention one of the largest collections of homoerotic art in the world.
In the summer of 2016, I was fortunate enough to be inducted into TOM House as its artist-in-residence, where I could work on a (forthcoming) collection of erotic nonfiction stories inspired by the space. In the beginning, I couldn't comprehend how living there would completely transform me. Beyond my exposure to the archives housed onsite, I was embraced by a gay family, one that supported and encouraged me to develop into a more realized version of myself. TOM House, I learned, is home to a collective vision: to celebrate our nature as sexual beings.
As I write this, the whole place is bustling. The foundation is creating artwork for three European exhibitions shipping out this week. This kind of rumpus is common, but beneath the wild operation and the frequent events and artist collaborations, we are a loving ménage. In a rare quiet moment, I was able to snatch away the current head of the foundation and the house, Durk Dehner, who is, among other things, the former lover of Touko Laaksonen, the late artist originally behind the Tom of Finland moniker.
Durk is the head of our tribe. He's the one who brought the magic and, ultimately, Tom of Finland to this very house. …