Do:

GAYS AGAINST GUNS MEETING

After the Orlando shooting lots of us in the LGBTQ community have been feeling all sort of things: anger, fear, frustration. We have also been wondering what the hell can we do besides writing angry rants on social media. Recently I ran into journalist Tim Murphy at the gym and I asked him about a photo I saw on his Facebook page of him marching like a fierce queen (pictured) while wearing a t-shirt that read: "Gays Against Guns." He told me he is part of this amazing organization called GAYS AGAINST GUNS (some of you have probably heard of them by now) and that it's "a group of fierce queers who formed after the Orlando massacre and took over the Pride March chanting "Fuck the NRA!" They also lay down in the street, yelling "How many more have to die?" Since then, they've been busy. I was so happy to hear about this, I was like, how do I get involved? Let's be honest, we know that the gun laws in the U.S. are fucked — it's so easy to buy a gun — it's just stupid. The group have been busy making as much noise as they can, and they encourage all of us to join them. We need this. Here's how you can start: join them at their next meeting (Wed Jul 27) at the LGBT Center (208 W. 13th St) at 7:30pm. Tim told me that they are planning lots of things and one of them is a "noisy visit to D.C. and even to the NRA HQ's in Virginia on October 24. "If anyone's going to take down the gun lobby that's killing Americans, it's KWEENZ." You better believe it! —abi
Lil Zee needs your help in making bathrooms accessible for all!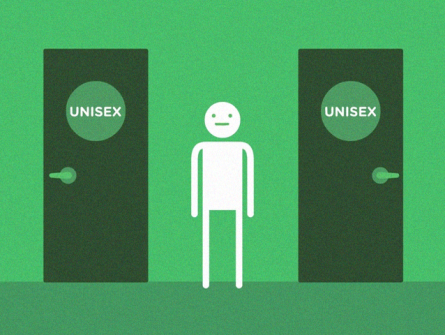 Last night, my date at Rosie's in the East Village shared his appreciation for the restaurant's copious amount of unisex bathrooms. I think he said something like, "it makes sense, especially in New York." He was hinting at downtown's inability to function within the gender binary, but little did we both know that in New York it is required that single stall bathrooms be unisex! Which, if you drink like me, is amazing, because that line always looks daunting… but it hustles!
Kristin Russo at Everyone Is Gay, an LGBTQ youth organization, says, "taking those gender markers off of single-stall restrooms creates more comfortable and safer spaces for transgender and gender nonconforming people, as well as more accessibility for caretakers," which is why her campaign with musician Allison Weiss called OUR Restroom (One Unisex Restroom) is incredibly necessary.
When someone's got to go, they got to go. That's what that old people bladder commercial says. It's not right that some essentially lose that option completely when out in public, when they're probably just trying to have a grand old time with their friends.
OUR Restroom "is working to help educate businesses as to the importance of taking gender markers off  of single-stall restrooms." Of course some people will not have such an easy time completely losing the strict binary society has set up, but campaigns like OUR Restroom are so, so important to support, as they're the ones doing the heavy lifting and educating those who have reserves or false information. …

Gather for justice for Alton Sterling & Philando Castile at Union Square Park in New York City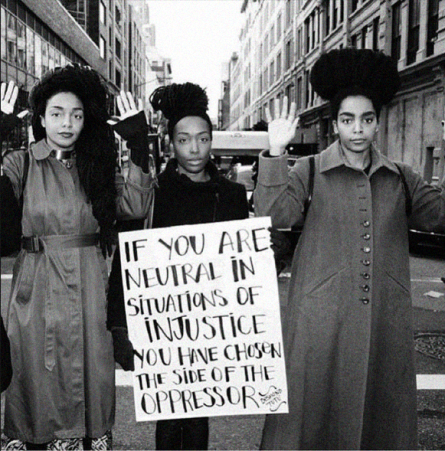 I'm just so upset. My hashtags on Facebook feel stupid, but they help with combating any other bullshit that wants to be on my feed today. It is important that black lives matter drowns out everything else on the Internet, especially today. People of color are literally dying while in the process of trying to be heard. A man was murdered in front of his four year old daughter and girlfriend. This is irreversible. This is not right.
I have several links open on Chrome, each one reporting the same atrocities America calls familiar. "I think he was just black in the wrong place," Philando Castile's mother said. This is the basic, terrible truth. What else is left to be said, really? It's not safe to be black in America. These stories — Alton Sterling, Philando Castile — prove this yet again.
But some people still want to rebuttal this fact. They want to partake in some kind of shallow defensive where the dead are criminalized and placed on the offensive, placed in the wrong. If these men who die in savage ways are so wrong, then why is this officer who shot Philando Castile "four or five times" while he reached for his wallet not? Tell me: what is right in that sentence? Why am I watching a man get murdered in a parking lot? Why are some people still not seeing things fucking clearly?
Until black men stop dying, there will be "no justice, no sleep," as activists in Minnesota have taken to chanting. …

Do:

HELP VICTIMS FROM ORLANDO VIA GOFUNDME

I have tried to write this post for hours... I have been reading about the Orlando massacre for too many days and have been distracted ever since it happened. I've been trying to organize my thoughts and figure out how I feel. I know I feel sad, I know I feel angry and I know that I relate to lots of the people suffering right now. Many of you are probably experiencing this mix of anger and sadness and some other feeling that you can't figure out. I am a very emotional person and I don't really know how to deal with death, I usually just shut down. There's no right or wrong way to feel after all of this. I'd say talk to some of your close queer friends and share how you feel, cry if you need to cry, drink if you need to, get high if you must (weed is a much easier come down), whatever you need to do is OK, all of it is OK. I'm trying to stay focussed here, I think what's most important is that we try to help however we can. You can start by going to Gofundme.com and giving some money to the family of victims. We'll be posting some links on our Facebook page from GoFundMe and if you find any other links that are helpful please share them on our page so we can repost them. Also here's a general link where you can donate: www.gofundme.com/PulseVictimsFund Please share ways we can help online, protest, be vocal about banning guns — sign the petition to declare the NRA a terrorist organization… Also, tell everyone you are queer, go out into the world and be proud of who you are and where you come from. We can make it better — we have to. —abi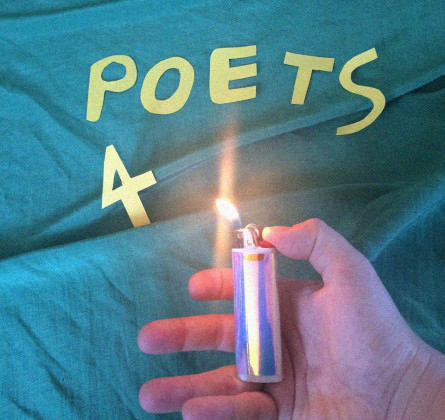 My own personal mantra is: language does everything. It will heal, it will inspire, it can hurt, it can mold.  Poet Claudia Rankine writes, "[S]omeone asked the philosopher Judith Butler what made language hurtful. I could feel everyone lean forward. Our very being exposes us to the address of another, she said. We suffer from the condition of being addressable, by which she meant, I believe, there is no avoiding the word-filled sticks and stones of others." This addressability is at the center of each of us, and though we are so physically different, our ability to assess and feel language, which can delineate any space, is what helps, in times like these, spread empathy and compassion throughout communities. Words, be they spoken in French, Spanish, Creole, Mandarin or English, carry weight that must be respected. Our ability to understand language will never go away. Language in any form will always be able to bring people together in times of need. Words mean things.
Today, when the LGBTQIA+ community's collective heart is tender to the touch, it's essential that we come together as one; to remember, uplift, soothe, and above all else, love each other. Today in the lovely Sheep's Meadow, poets from all over the world are coming together to bring the magic of a nightclub into their vigil space for our brothers and sisters lost in Orlando. Including some of our GAYLETTER friends, Erin Markey, Slava Mogutin, Justin Syre, Joseph Keckler, Geraldine Visco, Xena Stanislavovna Semjonová, Stephen Boyer and many more hope to share their words with you. …

Do:

Thank Q Mistress, May I Have Another? – Impact Play Workshop

My friend recently told me she likes to keep her man in line when he's misbehaving, she half-seriously said "I like to push him and I hit him..." I am like girl you need to get yourself a proper paddle so you can spank him. Then of course we get this email the next day with the subject line "join us for a spanking..." Hey Bea, you can now go and learn a few things from Ms. Mona Rogers who's a "lifestyle and professional Dominatrix… She has been experimenting with kink most of her life and has been a fixture in the pro scene since 2007. She is one of the lead educators for Domi Dollz and the co-author of Kisses to Kink: A Dominatrix's Guide to Great Sex." OK Ms. Mona! The Impact Play Workshop will cover everything from "spanking to flogging, paddling and caning." I had to google two of those things because I wasn't familiar. Do the same if you aren't either, the visuals are fun. "You'll learn how to respectfully curate a dominant/submissive relationship dynamic and how to tailor a light or heavy play scene according to you and your partner's level of interest." Ms Mona tells us. Sounds hot. Now bend over, you piece of shit! —abi
Do:

RIIS BEACH

Take the day off work and head to Jacob Riis Beach in Queens for a day of sun and sand, large naked lesbians, hot Latinos and Blatinos (yum) with giant subwoofers, fresh made cocktails hand-delivered by sketchy looking dudes, and hundreds of hot hipster boys in speedos in every direction as far as the eye can see. Fuck Fire Island, fuck the Hamptons, Riis is where it's at. It's close enough to Brooklyn and the city that it makes day trips ridiculously easy. The water is good..enough, the crowd is as diverse as it gets and the cruising is bananas. The beach is long, but the spot to be at is in front of the abandoned mental hospital (lol). It's to your left, if you're facing the water. Smoke your joints discreetly, the cops love to find any opportunity to write tickets, often for drinking, or peeing in the long grass. Enjoy those sun rays while you can! Go during the week for  more relaxing experience, bring a copy of GAYLETTER magazine and you'll be in heaven. —t&a
Do:

Eric Schmalenberger is proud to present QUESTION THE STORE

This is a super cute weekend, daytime, activity. Question The Store — Pop Up Market is brought to you by Eric Schmalenberger and is a pop-up market full of all kinds of interesting vendors and artists. Here's how Eric describes the event:  "Queer wonders and fabulous finds at our new pop up market at The Best Venue Ever. With goodies from some of our favorite independent designers, as well as new friends, lovers, and art makers brought in special just for you." Best of all, if you get hungry from all that shopping they will be serving brunch in their "stunning restaurant." There's toooooo many vendors to list them all out, but trust there's something for everyone. Shop, shop, shop! —tom
Do:

Visit The Players Club

We had the most magical night last Friday at The Players Club on Gramercy Square Park. Neither Abi or I, knew this place even existed. Boy did we get an education. We had dinner in their new pop-up restaurant and then we were taken on a private tour after we'd finished our dessert and martinis. The Players Club was opened in 1888 by Edwin Booth, (big brother to Abe Lincoln's killer John Wilkes-Booth). "He purchased an 1847 mansion located at 16 Gramercy Park. During his lifetime, he reserved an upper floor for his home, turning the rest of the building over to the Clubhouse. It was named a National Historic Landmark in 1962." The club has been home to pretty much every famous actor you can think of, from Tennessee Williams to Angela Lansbury to Morgan Freeman to Frank Sinatra (pictured). Frank even paid for the club to build a private pussy penthouse on their roof so he could come there with his girlfriends and pound the p in private. That part of the club is off limits but we managed to get a sneak peak. The club is members only, but if you are interested you can ask for a tour. Members get access to the club, bar and restaurant and they can also use the club's key to Gramercy Square Park. I'd need another 1000 words to get into all the history this club holds, but trust me it's a place worth treasuring, and visiting! —tom

We have an intimate 420 party every year. The last one we threw even had a photographer from the magazine Put A Egg On It!, who came to take photos of our lovely homemade desserts. This year we are a bit annoyed because we are in the Dominican Republic and we don't have any greens. However we brought Foria (THC suppositories) and we are gonna head to the beach and lay down with them inside of us — we'll tell you more about that when we get back. If you've already started smoking, good for you. I don't care what strain you do, just make sure it's the best quality possible. I recommend you don't make any emotional calls or get involved in any drama, it will just ruin your 420 celebration, keep it light and present. Turn on YouTube and sing some random songs, it's so much fun to sing when you are high. Make sure you make your entire day blurry, go outside and take long walks, if you can, go to a park and chill out. Why isn't weed legal in New York City already? —abi
PRICES AND EXPERIENCES VARY, YOUR PLACE.