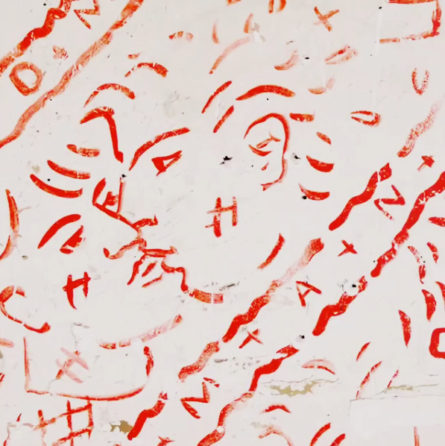 The NY-based design studio APPARATUS is hosting a silent auction for The Lesbian, Gay, Bisexual & Transgender Community Center on February 22nd at 7:00PM at their NYC studio. "The auction will raise funds for the ever-growing youth programming at The Center. The services provided by The Center include programming that address poverty and substance abuse among young people." We are super excited for this event, we love the work that LGBT Center does — we even shot our last cover at their iconic Keith Haring bathroom. "The center is the nation's first ever outpatient treatment program specifically designed for LGBT youth and young adults."
I went to the APPARATUS studio last year and I was very impressed with the space, it's beautiful and done with great taste. I left that place thinking WOW these boys (Gabriel Hendifar and Jeremy Anderson) have such great taste — they are not playing… We learned from the press release that they "have been invested in The Center for a few years and were personally drawn to The Center's youth outreach when they had the opportunity to visit The Centers youth camp last summer." The event involves a great committee including the amazing Mx Justin Vivian Bond who will be the M.C. for the night. Other hosts include Rupaul's Drag Race season 7 winner Violet Chachki, Ali and Cass Bird, Keith Pollock, Jamie Drake, Caleb Anderson, Casey Kenyon, Keith Pollock and Adam Selman. The music will be provided by DJ Lina. …

Event:

RESISTANCE PARTY – QUEER BLOC

I was watching PWR BTTM's new video and as usual it was queer as all hell. It got me thinking a lot about queer spaces and how having fun in the winter can be hard because you're carrying, but also literally carrying a coat, which is not cute. Just last week, I was at a party where Abi was feeling himself and touched a stranger's faux-fur. I'm won't name the victim, but my point is that coats can be fun, but without one you can overdose on glitter and that's more fun. The Footlight is having their first monthly queer party and they asking you to "glitter up or die." The theme is Anti-Valentine's (amen) and they note they "will party hard in the name of resistance against the capitalist machine that forces us to fall for this bullshit concept of what is love in relation to mula!" Maybe glitter up or die is an extremity, but desperate times call for desperate measures, and if you want looks to be brought, ultimatums are key. People are protesting President Dump every week, so it shouldn't come as a surprise that some have been arrested, and legal fees are nuts, so this party is raising funds to help them out. "LET'S DANCE FOR OUR LIVES AND LIBERATION OF ALL PEOPLE. We will rise above our oppression in the outside world and unite this space where radiance and true love always prevail." I'm with them on that one! —Chris Stewart
An annual festival featuring all types of queer performances, Drag king and Queens, bands, vendors, DJ's and lectures.
Event:

YUASA Underwear Presents Afternoon Tea at The Monster – SUPER BOWL EDITION

I know you bitches are gonna be watching the Super Bowl halftime show this Sunday, it's always one of the gayest performances of the year. This year it's Lady Gaga, I know some of you are already gagging, I am not sure why she used to call her fans "little monsters," for those of you that identified with that, is she still saying that? Please tell her to stop, it just feels so condescending. Why do they have to be little? Anyways, I think she's gonna turn it out with that pink hat, I am hoping that she comes for pupu caca Trump. Yuasa Men's underwear is hosting tea at 6:00PM this Sunday at The Monster with Lady Bunny. I asked Yuasa what this was about and he told me "We're hosting tea at monster in their interior illusions lounge downstairs...it's not really the interior illusions lounge but they have that mirrored staircase and the fish tank room..." I think it's OK to call it that, I mean whatever. Expect "boys in YUASA underwear dancing around. Lady bunny playing disco. Lady Gaga Superbowl Halftime Show." There you have it homos! —abi
Event:

MIX NYC 2017

We're super excited about this year's iteration of Mix NYC, the enlightening queer art festival that takes place in NYC each year. This "film forward" iteration "prioritizes the visions and labors of undeserved and underrepresented femme communities, trans communities, and communities of color. That's right kids, we've curated BAD ASSED films for your tender queer hearts to give you all the psychic courage you need to stand up and resist tyranny in these harrowing times." It all takes place at The Dreamhouse, which is the newish space at the Spectrum in Ridgewood. Opening night happens at 8:00PM on February 2nd and features a slew of short films on topics as broad as "AIDS, alienation, disconnection, the urban landscape, condoms, bedbugs, hustling, sex toys of every description and cellphone apps." Apparently these are all the things that "keep queer people apart and bring us together." The screenings continue each night until Feb. 5th. There's too many films to list, but trust, it's an amazing selection of queer stories being told. Click here for tickets! —tom

Apparently January 27 is Holocaust Remembrance Day. I know what you're thinking, "shit is bad enough right now, do we really have to remember when it was even worse?" Yes. Yes you do, and for two reasons: first it's helpful to remember that we do not currently live in Nazi Germany, as bad as it may be. Secondly, it's important to acknowledge horrible times so we can avoid repeating them. "TRIANGLES: Witnesses of the Holocaust is a Performance/Installation piece created by Ann P Meredith for Holocaust Remembrance Day to honor the lives, persecution, and deaths of the numerous types of people who were forced to wear the various colors of triangles during the Holocaust. TRIANGLES utilizes Art, Film, Pre-recorded Sound and Live participation by The Artist." Ann P. Meredith is a fascinating artist. She has spent "over four decades at home and abroad to help give a realistic and compassionate face and voice to people and cultures who have been injured, oppressed, marginalized, and undeserved." At times like this, we need artists like her! —tom
Event:

BASED ON A BOOK BY PATRICIA HIGHSMITH

The Metrograph cinema is one of those places that I don't want anyone to know about, but I also want to support just to keep it open. Which is why I want to tell you about their current film series, 'Based on a Book by Patricia Highsmith,' as you may have guessed, pays tribute to the 20th century writer known for her well-drawn portrayals of psychologically damaged characters. You may know some of the films based on her novels. There's Anthony Minghella's The Talented Mr. Ripley, Todd Haynes' Carol, and Hitchcock's Strangers On The Train. These, plus Purple Noon (René Clément), The American Friend (Win Wenders) and The Cry of The Owl (Claude Chabrol) will all be screened as part of the series. Highsmith's "stories are gripped with unspoken desire, lucid about the role of class in international society and helped define the modern suspense-thriller. Although Highsmith was often leery of the films made from her books, they're truly important outgrowths of her lasting influence." I would go for no other reason than to see the theater, it's really beautiful. But these great films are of course soooo worth seeing. —tom
Do:

WHAT A JOKE

Here's an event we should all get behind. "In response to the President-elect's repeated threats on human rights, comedians in over 20 cities are coordinating shows to raise money for the ACLU on Inauguration Day Weekend." Called What A Joke, this national comedy festival takes place this Thursday, Friday, and Saturday (January 19th-21th). The lineup for Thursday night at The Stand is pretty great, featuring Janeane Garofalo, Subhah Agarwal, Kerry Coddett and many others. Clearly The ACLU is going to need all the support it can get over the next four years as the Trump administration rolls its wagon into D.C. The ACLU, for those of you who don't know, is tasked with holding powerful people accountable. "For almost 100 years, the ACLU has worked to defend and preserve the individual rights and liberties guaranteed by the Constitution and laws of the United States." They have promised to "stay vigilant — every single day Trump is in office. If President-elect Trump tries to turn his unlawful and unconstitutional campaign promises into policy, we'll see him in court." And they mean it. Which is why we must support them in any way we can. The ACLU has NEVER been more vital. Have a laugh and protect the rights of all Americans. —tom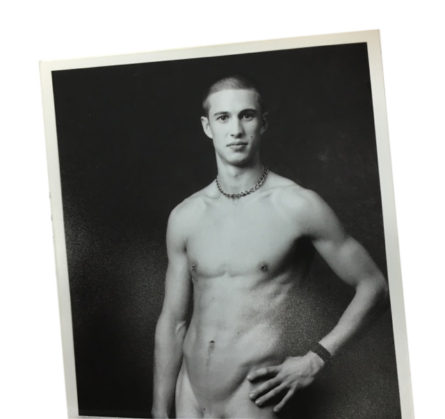 From a young age we learn how much the flow of goods and capital can be livened up with a little mystery. (Think: Happy Meals, holiday grab bags, whether or not your debit card is going to get denied at your bodega on Sunday morning). Surprises rock! It's an obvious, objective truism. You get excited, you beg for clues, you scramble to guess. The excitement is hard to contain.
And Visual AIDS — a contemporary art organization we've definitely told y'all about before — understands this excitement. Specifically, they do with the upcoming 19th annual 'Postcards From the Edge' benefit, scheduled for this weekend. This event provides "an opportunity for the public to purchase original pieces of postcard-sized artwork by both established and emerging artists for only $85 each." And not without some mysterious fun; the individual cards are displayed, sans the artist's names, the identity of whom you find out post-purchase! This is your chance to take home original pieces by favorites like William Wegman, John Arsenault, Loraine O'Grady, Benjamin Fredrickson, Marilyn Minter, Kerry James Marshall, and many more.
Image courtesy of the artist Benjamin Fredrickson
The actual benefit sale will occur all day January 14th and 15th, preceded by a Preview Party on Friday the 13th from 5:00PM-8:00PM where you'll have the chance to win first dibs on your favorite pieces. VIP passes and a silent auction are also in store at the event, so head to the host gallery Metro Pictures for some awesome surprises that benefit an even more awesome cause. …