Party:

Femmequerade Ball – Party to Cure Toxic Masculinity

If you're still unconvinced that toxic masculinity is an epidemic plaguing our country, please take a moment and Google, "Trump rally." Are we now all on the same page? While identifying the problem is Step 1, what to do next is a bit trickier. Luckily the brains behind Femmequerade Ball have an answer: "We aim to create a space free of toxic masculinity, where all are liberated to fearlessly dance and love themselves. We believe that if we lovingly spread a hate of cis masculinity, we can manifest self-love in all ppl through the domination of femmenergy." Quite literally a "feminine Masquerade Ball," people are encouraged to attend in costume or at least wear a mask. The Ball is hosted by Mima Good and the long list of performers include Jay Boogie (pictured), my friend Zenobia and my other friend's sister Ashni (impressed that I could somehow make this about me?). Tickets are available in advance at a reduced price, and also at the door. Best of all, cis white straight men will be charged $3 extra because, well, they should be. Come out Thursday night and join the fight to find a cure. —Jonny
Party:

Thotlandia HOE Olympics

Yay, the Olympics are on! It's a chance to see some of the fittest people on the planet compete for sporting glory, often in tiny clothing, which is very kind of them. I'll be watching the swimming, diving, wrestling, and gymnastics. If they don't show skin, I'm not in! To coincide with the Games, Thotlandia, the long running Brooklyn party are hosting a "Hoe Olympics" addition. I'm Very excited for this one. Music for the night is by KCSB, Mazurbate, DJ DJ Dese (love her!) and Mister Vacation. It's hosted by Vyle and Zaina, Apple Drysdale and a bunch of other queens who I would mention if I had the space. Starts at 9:00PM, and ends at 4:00AM. It's always a cute crowd at this party, and plenty of carrying. Break some records, go for gold, hoe. —tom
Party:

ONE FOR THE BOYS

I was away with a group of friends at a lake house in Maine and I realized how comfortable all of them were at being nude. One of them rarely wore any clothes when he got into the lake. I mean why bother right? It's more natural anyways. This brings me to this event, which is not a full nude thing, but I think you can push for it. You can check your pants once you get there with the queen Zalika Parsons — she's handling the clothing department. It's a "Boylesque Show and underwear party," presented by Madame Vivien V. Yay! Their Facebook page is amped: "We're back and ready to show off our summer bods! Come get sweaty as we amp up the heat at Brooklyn's sexiest underwear party. A night packed with incredible pop house DJs and the most in demand boylesque performers. Strip away your worries and celebrate your sexiness. This party is for YOU!!" Expect music by DJs Penny Lane and Logan's Run. Also featuring GoGo Gadget, Jackie Nova, Vin Sin. It's at Metropolitan Bar in Brooklyn, anything can happen there, trust. —abi
Party:

BATTLE HYMN SEASON CLOSER

We told you about this party when it just launched and we continue to feel it, it really is a great party in a unique space. Battle Hymn happens at the Flash Factory which is a really big, comfortable venue with an intense sound system. Since it's short run, the party had some amazing DJs (trust the sound system is cunt) including Andy Butler, Honey Dijon, Honey Soundsystem, JD Samson, Kim Ann Foxman, Michael Magnan, Occupy the Disco, Todd Terry and many more. This Sunday, July 31 join The Carry Nation and Eli Escobar for their last night of the season. Don't cry yet, the party will be reopening on September 4. Yasss Fall Fashion preview! But if you haven't been, give yourself a Summer treat, you really need it. It's Sunday and as Ladyfag (creator of the party) puts it, Battle Hymn is "The Gospel according to the dancefloor." —abi
Kate Bush Dance Party, bitch!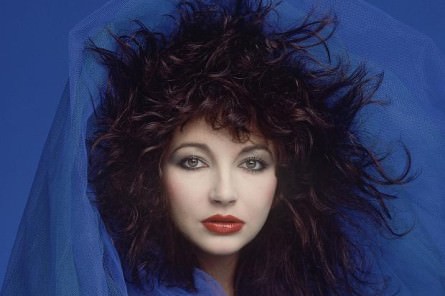 "For the 5th year, Poison Eve, Darlinda Just Darlinda, Eric Schmalenberger, Michael Cavadias and Severely Mame present KateBushwick," at House of Yes. The night is geared as "The Life Cycle of The Bush, a journey through the interior world of Miz Bush. An evening of variety dedicated to the legendary lady, told through cabaret, burlesque, performance art, video, and circus performances, followed by a Kate Bush dance party."
I know, you're probably thinking that Kate Bush wrote a lot of downers, and you're right! This Woman's Work deff could make me cry at first chord, but a night of brand-new Kate Bush dance tracks just sounds too fun to miss. House of Yes always seems to be hosting something new. They slay when it comes to excitement. Their float at pride was one of my favorites because the music was right and everyone just looked like they were having the greatest, most queer, grand-old-time! I expect this to be all of the above and probably more.
"The Rubberband Girls have found some Moments Of Pleasure in honor of Kate's birthday (July 30). This Leo Woman's Work has inspired so many songs and dances into The Sensual World, so them Heavy People are showing a little devotion through burlesque, circus, song and dance! This fifth annual Kate Bush Burlesque promises to be a Strange Phenomena with all new leotarded shenanigans to entice your Lionheart." Should be an interesting one!

Party:

DRAG LIFE DANCE PARTY

So many fucking parties, please help us! My mother always told me you don't get tired of partying? Now I am getting older and sort of started to understand what she means, but partying is fun, you know. Why stay home? Socializing is very important for your mind and who needs sleep anyways? There's an ongoing contradiction in my head right now. To party or not to party… Then I read this promising quote about our pick for Friday: "The Drag Life Dance Party promises to be the most adventurous Friday night extravaganza in NYC as guests are encouraged to flip the script and dive deep into the gender blender of sexual disorientation. The festivities include a pop-up strip club with open pole, make-over station, glamour shot photo booth, ass jazzling, manicures and pedicures,  glam drag, butch drag, daddy drag, and then some!" That sounds kind of fun… Music for the night will be provided by Nomi Ruiz, Carlos Jadraque, the sexy Williams Francis, Din/Void, Exit sense, Derek Piotr and Gerry Visco (that girl, m m m). Free yourself from the jail that is masculinity — that shit is boring — tuck, put a wig on, gender bend it, get free. Click here for tickets. —abi
Party:

BETTE DAVIES

This is the third installment of Bette Davis, a party organized by Markus Kelle and James Twigg. I wanted to go and check out the first week, but didn't make it. So, I decided to reach out to some of the people involved in the party to get more info — Markus told me more about Bette Davis, he says it's  "an underground disco beneath the hotel Americano which started out rather organically, in that my group of friends (the shitty kitties; James Twigg, Eric Worsech, Nicholas Phinney and Josh Helman) are rather well know for our excursions and house parties." Ohhh I've seen those queens carrying. "We called it bette Davis because the front room is nearly entirely black and white, and to an extent some of the character she played rather embody the energy of the night. " Josh told me that this week is gonna be extra because it's also the after-party for The Hudson boat party. Sure, gtk summer! —abi
Party:

Thotlandia 1 YEAR Anniversary

The official definition for the term THOT is: THAT HOE OVER THERE. It basically refers to a man's side chick... it's a derogatory term for a loose woman. Of course many gay people have embraced the term. We root for side chicks, we celebrate the slut. We even named a party after the term. Thotlandia is one year old! Congrats for keeping a party alive for 12 months. That's no easy fete in this city, trust. Music for the night is by Mister Vacation, DJ DJ Dese (love her, girl knows how to carry — I just clocked her yesterday on V Magazine — #Slaysian), Tigga, Calore and Vyle. The party is hosted by a boat load of people so I'm not going to list them all. I have a feeling it's gonna be a good night. When the weather's this lovely the THOT's come out in full force. Have fun! —tom
Party:

PARTY: YOUNG + EVIL

Young + Evil is on my list as one of the best party names I've come across since we started writing the newsletter. After seeing it on Facebook, I spent a few hours googling the party to figure out where it was coming from and finally the Y+E's FB page for the party responded to me, Yay! I chatted with one of the organizers, Matt Pieknik, and he told me more about this newish weekly event. This week is the third time they are doing it at Lonewolf which is usually a "straight" dive bar in Bushwick — "truly a gutter." The party is "inspired by Charles Henri Ford's old novel, The Young and Evil, about wicked amoral homosexuals and artistes in 30s Greenwich, it's one part salon, one part dance party. Filth and unapproved behavior is encouraged." About the music: "it's classic gay dancefloor vibes — true to the spirit of 70s era disco." This week the music is by DJ Joey D. The party is still new, so it's up to all of you homos to make it hot. —abi