Do:

Eat It, Maria – A Fundraiser for Service Santurce

Unless you live under a rock or are named D*nald Tr*mp, you acknowledge the absolute devastation that Puerto Rico, a US territory with just about as many people as the state of Connecticut, is experiencing in the wake of Hurricane Maria. The situation is dire and thankfully people and organizations are stepping up to help, since our president won't. "Chef Maria Grubb of Santurce's Gallo Negro will be at The Brooklyn Kitchen for a party to raise money to support the hospitality workers in Puerto Rico through Service Santurce (a nonprofit still in formation following the storm). She will be serving up passed bites, while bartenders Rafa García Febles and Roberto Rosa shake up cocktails." There will also be music by SAREEN and portraits by Kevin Alvir Draws You. To aid the fundraiser, there will be a dozen raffles by a variety of sponsors. If you want to help make a difference, but are not sure how to make a palpable impact, this may very well be a worthy option. —Connor Atkins
Do:

DONATE TO THE NATIONAL CENTER FOR TRANS EQUALITY

Earlier this week, the current "president" was on Twitter asserting that "the US government will not allow transgender individuals to serve in the U.S. military," and then reasoned (without grammar as usual) that the medical costs for having transgender individuals in the military would be "disruptive" and "burdensome." So yeah, this is just your weekly reminder that Donald Tr*mp is a fucking transphobic scum. Also, just a heads up that providing necessary services for troops who are trans would cost anywhere from 0.004-0.017% of the Defense Department's $49.3 billion-dollar health care budget. It's really important in a time when transgender and gender non-conforming communities are subject to discrimination and oppressive rhetoric that we speak up and support the "T" in our LBGTQ+ community. 2016 was the deadliest year for transgender americans with 27 individuals murdered (predominantly trans women of color), and so far in 2017 there have been 15 recorded murders. If you aren't saying or doing anything about Tr*mp's new ban or trans & gender non-conforming issues in general, donating to The National Center For Transgender Equality is a great place to start! They do vital work for trans and gender non-conforming communities. However you feel about the U.S. military, it's important to recognize the effect this ban will have on the estimated 15,000 active serving transgender troops who are, as our fav Janet Mock put it, putting their lives on the line for a country and president that have not and will not fight for them. TRANS PEOPLE ARE NOT A BURDEN. —Gayletter
www.transequality.org
Do:

DRINK & DRAW

Over the past two years, these "paint bar" nights, or "drink & draw" have become increasingly popular across Long Island and wine-moms and white-teens have started to act like they have a BFA in my favorite medium, which they don't. They just have blonde highlights from my mom who is usually their hairdresser. It's a small world out there. What's cute is that I've seen photos of some instructors wearing Britney Spears microphones, like saying "lift your brush" really needs to be heard out of an industrial speaker. Listen, I've seen some of these canvases results and I will just say they're always some wonky, on-mushrooms looking sunsets. Anyway, I am such a fake bitch because I stay talking shit about these types of events but this one is in Brooklyn so I was like… yas! I'm not transparent, whatever. While I was browsing this event online, someone in the comments asked "What's a live figure model?" You're always going to encounter one or two dummies who should really be attending the Long Island iterations of these kinds of things, but The Living Gallery is a wonderful place that, in a city full of struggling artists and dreamers, deserves our support. The space provides all proper materials; the essential wine and aforementioned live model, which, to answer that woman's question (and maybe yours too) is a person who will stand before the room and you are expected to draw them. Often, they are naked. Ok work! —Chris Stewart
Do:

SUNBATHE ON THE PIERS

Fuck catching a train, and then a bus, and then a ferry to Fire Island — Manhattan has all the homo cruising and sunbathing action you could ask for... In the '70s and '80s, The Christopher Street Pier (actually a group of piers) was a hotbed of homo action. At night, the abandoned warehouses were filled with more mano-a-mano action than the bathhouses of ancient Rome. These days, the most popular pier at the end of Christopher St., Pier 45, has been redeveloped and turned into a public space. A long grass lawn runs down the middle of it, and water installations keep people cool as the temperature rises. It may have lost its former grime and glory, but it's still cruis-y — especially at this time of year, when it's overrun with sunbathing homos from all over the city. Bring sunscreen, poppers...and condoms. —tom
Don't let him think he is welcomed!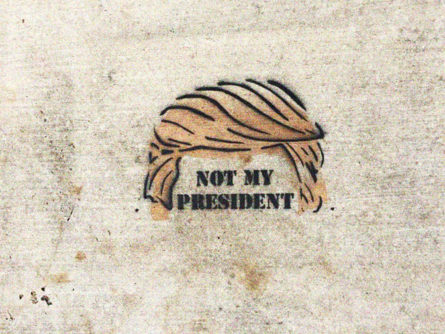 Today, May 4, as you may know, Donald Trump arrives in New York. The visit will be his first as POTUS. "In the last 100 days, he's threatened to deport our neighbors, take away our healthcare, reject refugees from our shores and give even more tax breaks to billionaires. Not to mention spend millions of our money to protect Trump tower."
The rally, which will meet and begin on 12th Avenue between 52nd and 54th, is a "Cacerolazo." A Cacerolazo (or casserole) is a protest that is something akin to New Years Eve, but today is not a celebration, it's a battle cry. For this specific kind of rally, you're meant to bring your pots, pans, and stainless steel utensils. This kind of kitchen-wear is representative of Latin American countries, and with every hand locked and loaded with metal to clang together, the cacerolazo will bang their way to Trump's gaudy tower on 5th Ave. If all goes well (as it probably will, New Yorkers love to yell and throw shit) the noise of the protest will drown out anything Trump even attempts to think.
"Wear white in honor of past immigrant and civil rights movements and bring pots and pans to drown out Trump and show that he and his policies are NOT welcome in New York."
Take a late lunch at 2:00pm and get over to the gathering. He needs to be reminded we've heard enough out of his trash mouth. …

Do:

Corgi Meet Up NYC April 2017

This event is the kind of thing that is only possible in a population dense city like New York. I mean, could you imagine trying to throw a successful corgi meet up in a place like Scranton, PA? Ludicrous! In NYC you could throw an 'eldery corgies with diabetes' meet up and still pack the dog run. "Spring is here! Join us Sunday April 23rd starting at 2pm for our April corgi meet up at Washington Square Park. Rules: Must be a corgi owner or have a corgi, or a dog to enter the dog run. Try not to bring more than 2 guests because we don't want the dog run to get crowded with humans looking to pet corgi's. Non-Corgi owners / non-dog owners please observe from the outside. We are sure you will get to pet a corgi as they enter and exit the dog run." As stated in the "rules" having a corgi is not mandatory, but like a VIP wristband at a club, it'll certainly help you get closer to the doggies. Judging by the number of people already going on their Facebook page I have a feeling this will overflow into the park, so stress not if you are sans corgie — you'll have plenty of chances to be around the Queen's favorite breed of dog, I am very sure of that. —Thomas
2:00PM-3:30PM, Washington Square Park Large Dog Run
Do:

Big Gay Ice Skate! LGBTQ Night at Bryant Park

Ice skating can be soooo much fun. I haven't done it since last Winter at the rink at Prospect Park. That's a pretty beautiful rink, but it is often filled with straight people and kids who skate too fast and like scaring those travelling at a more leisurely pace. Which is why I'm excited for this event. It takes place at the Bryant Park Skate Rink, which I believe is a little bigger than the Prospect Park one, and it's gonna be filled with a bunch of gays. Even better "a portion of the proceeds will benefit the Ali Forney Center." At times like these we all need to let our hair down, and do some good for LGBTQ charities. Strap on your skates and head over to the rink for some good wholesome fun. Well, maybe not so wholesome. Skating is way better when you're a little drunk or after a couple of puff puffs. The gliding feels so much better... —tom
Do:

Organize, March, Protest, Get Involved.

We are planning to do a few posts like this in the coming weeks, months (aghh) likely years, so please get used to it. If you have a problem with us encouraging activism and peaceful protest, then you probably should unsubscribe right now. It's only day 4 and we're already being deluged with horrible actions from The White House. If you have even an ounce of compassion, it's time to put it to good use. Donate money and time to supporting Planned Parenthood, join up with local chapters of national organizations and make positive changes to local government, visit the LGBT Center on 13th st. in NYC and ask them what you can do to help, join MPower Change, "an organization dedicated to grassroots organizing to defend Muslim people and advocate against policies that target them." Help the group United We Dream put pressure on more cities to become sanctuaries for undocumented immigrants, keep an eye out for protests, and march whenever you can. Call out the lies being spread by politicians. If we all collectively call bullshit when they try to offer "alternative facts" then they will not be able to get away with their deceptions. And most importantly, help people enroll to vote, and in 2018 make sure everyone votes out the bastards. —t&a
GOOGLE GROUPS MENTIONED
Do:

WHAT A JOKE

Here's an event we should all get behind. "In response to the President-elect's repeated threats on human rights, comedians in over 20 cities are coordinating shows to raise money for the ACLU on Inauguration Day Weekend." Called What A Joke, this national comedy festival takes place this Thursday, Friday, and Saturday (January 19th-21th). The lineup for Thursday night at The Stand is pretty great, featuring Janeane Garofalo, Subhah Agarwal, Kerry Coddett and many others. Clearly The ACLU is going to need all the support it can get over the next four years as the Trump administration rolls its wagon into D.C. The ACLU, for those of you who don't know, is tasked with holding powerful people accountable. "For almost 100 years, the ACLU has worked to defend and preserve the individual rights and liberties guaranteed by the Constitution and laws of the United States." They have promised to "stay vigilant — every single day Trump is in office. If President-elect Trump tries to turn his unlawful and unconstitutional campaign promises into policy, we'll see him in court." And they mean it. Which is why we must support them in any way we can. The ACLU has NEVER been more vital. Have a laugh and protect the rights of all Americans. —tom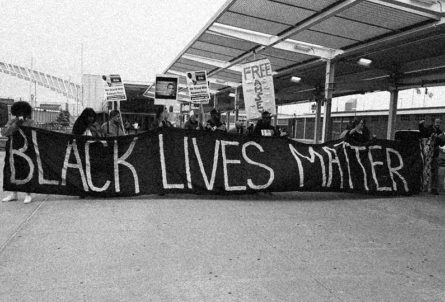 Between queen Meryl Streep's speech at the Globes and the laughable scramble for a performer with any name recognition to perform at the inauguration, there's little mystery as to how our nation's artists feel about Trump. It's still powerful, though, to learn about the #J20 Art Strike, which is an "invitation to cultural institutions" to partake in "An Act of Noncompliance on Inauguration Day." They are calling for "No Work, No School, No Business" so that everyone has the chance to "Hit the streets. Bring your friends. Fight back."
You can check out the huge list of artists and critics in support of this action here, and it all makes perfect sense, as the livelihoods of creatives and creators rarely fare well beneath fascist regimes or a cultural climate saturated with bigotry. These artists consider "Art Strike to be one tactic among others to combat the normalization of Trumpism — a toxic mix of white supremacy, misogyny, xenophobia, militarism, and oligarchic rule." Word. Nothing to add there.
A favorite of ours, Printed Matter, reached out to express their participation in the #J20 Art Strike. They also let us know about the Black, Brown, & Indigenous Mobilize Against White Nationalism #J20 march, which will begin on Jan. 20th at 11:00AM at the Harriet Tubman Memorial, a fitting and chilling location for such an action. More info is on the event page here, where you can check out their plans and demands, along with more details about the Why Accountability campaign and ways to further advocate for Black, Brown, & Indigenous people. …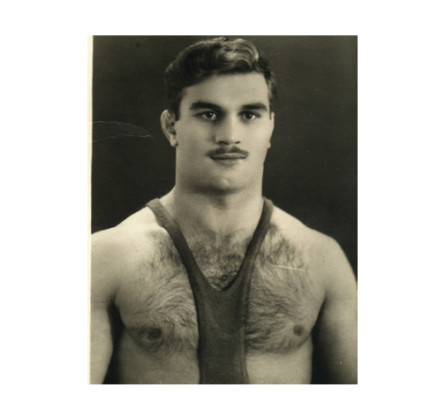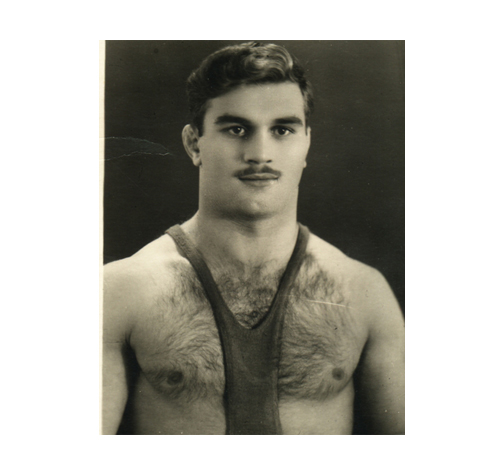 Whether or not you know it, you've probably missed the sight of boys in fleets, wearing spandex singlets, parading around your high-school gym to "warm up." Or, it's possible you're just craving a healthy dose of some good ol' "locker-room talk"? (…Too soon?) Or, maybe you're just trying to have a cocktail amongst a bunch of submissive, sweaty queers rolling around some mats…
Come out Dec. 9th for The Spectrum Wrestling Party presented by no one other than… The Spectrum Queer Wrestling Club! Take the L to Halsey and head over to The Dreamhouse, Spectrum's newest incarnation, to stretch out, sweat, and pin, or get pinned, depending on how things go. There will be 3 mat spaces in rotation, and like all beautiful, fun, and sexy things in life should be: participation is optional.
All wrestling will be under the watch of a ref, and will be "safe, sane, and consensual." Obviously, we're not ruling out sensual, as well. And importantly, any and all skill levels and genders welcome! (Along with checking account balances: contact Spectrum for volunteer opportunities to work the party.) Suggestions for the night include a $10 Admission, a singlet, and your John Hancock… You'll need to sign a liability waiver if you want to wrestle. Check out the Facebook event here if you want to know more!
December 9th: $10, The Dreamhouse, 10-22 Wyckoff Ave. Ridgewood, NY. …

Do:

Bronx Zoo FREE day

The last time I went to the Bronx Zoo I had a shaved head. I know that because we took plenty of photos of the adventure, and I stumbled upon them the other day — fuck that was a long time ago. The Bronx Zoo is one of the best zoos not just in New York, but in the whole country. I have mixed feelings about zoos. On the one hand it is cruel to keep animals in captivity, but on the other hand, they are treated well there (unlike Seaworld), and learning about animals helps many people develop empathy for them which in turn means they are more inclined to be supportive of protecting in the wild. It's a complicated thing, but in the long run I always feel that educating people always has the biggest pay off. Wednesdays are your chance to educate yourself about all the wonderful animals they have housed there (more than 6,000 over 265 acres). Every Wednesday the Zoo is FREE. That's right, free! Hop on that 6 train and head up to the Bronx for a day at the Zoo. Lions and tigers and Madagascar Tree Boas, oh my! —tom