Getting to know Teesaddy, the 29 year old, six feet tall aspiring fashion writer and internet hottie, based in Detroit.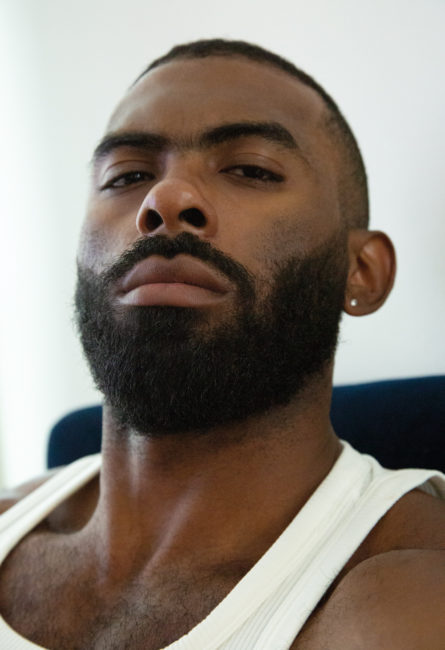 Tell me about the name Teesaddy. It's just like a name that stuck in high school. That's what people would call me. It was also my Myspace name.
I thought your name was a play on the word zaddy. It's not directly related.
When did you start posting sexy photos of yourself? I guess I started posting selfies in college to get attention from guys that I liked.
What were you studying in college? I was president of a small fashion newspaper in college. I started writing for a few fashion journals. My dream was to sit in the front row and analyze things. I used to post on Twitter, and a lot of the tweets that I would make about fashion wouldn't get any attention at all, but the shirtless pictures that I posted after the gym would get lots more attention. In order for me to get featured as a writer, I would have to have a following, so I was like, "okay, I'll just throw a jockstrap on!"
Hiring people based on what their social numbers are is silly. It's really crazy that skills are less important than the amount of followers you have.
Are you interested in modeling? I wanted to go to New York and study design, so I have been interested in menswear and of course male models.
What's your favorite part of your body? My legs are long.
How did you get into OnlyFans? My ex-boyfriend, he lives in Michigan where I lived during the pandemic. …